No Carve Pumpkin Decorating Ideas We Love!
Last Updated on October 12, 2022
Get ready for fall with these stylish and adorable no-carve pumpkin ideas. They will make things feel festive inside or outside your home!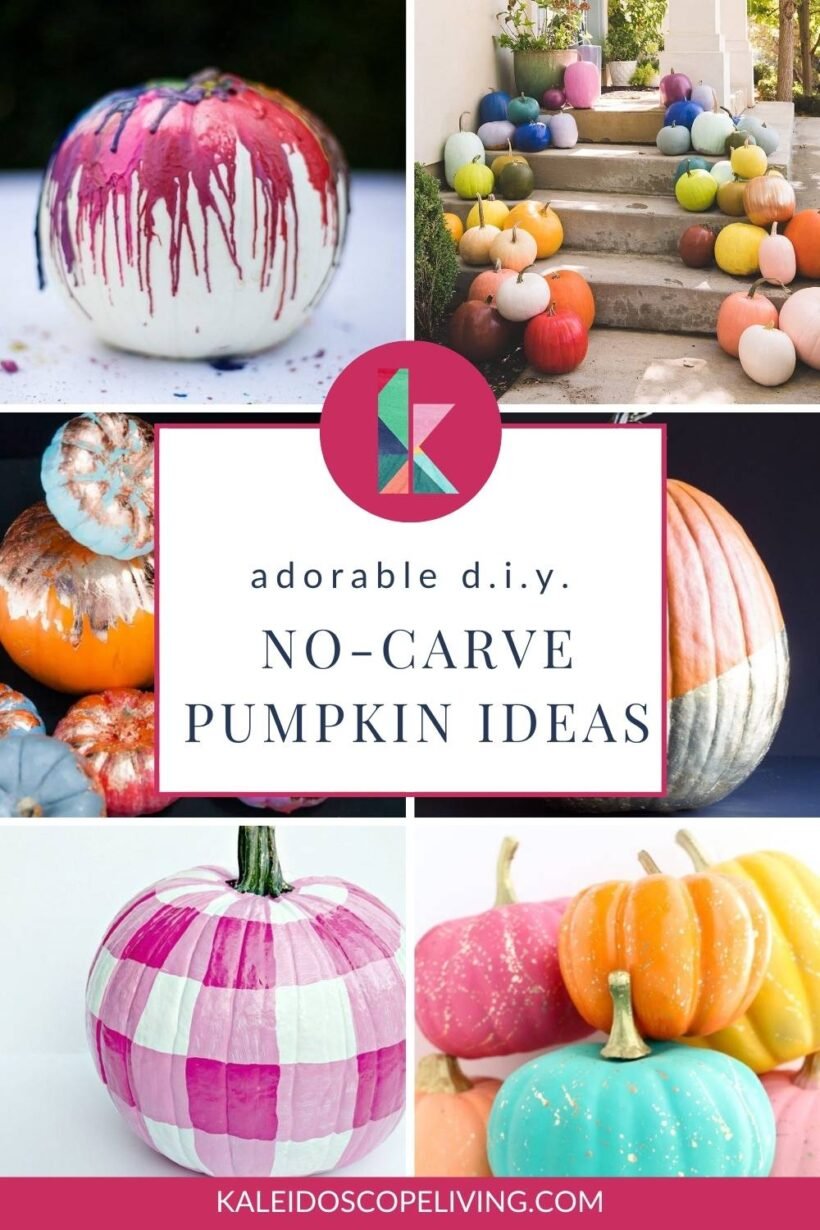 I don't go crazy decorating for fall or Halloween, but we do put out some pumpkins and display some fall printables to our home! They instantly make your home feel festive! But I'll be frank… I don't enjoy pumpkin carving all that much. It's messy and kind of gross, right?! I figure I can't be the only one who feels that way, so I have rounded up some awesome no-carve pumpkin DIYs for you! These are all fun and many can be used inside or outside. Enjoy getting your home ready for fall with these no carve pumpkin ideas!
No-Carve Pumpkin Ideas
Gingham Painted Pumpkin by Dimples and Tangles. These fun gingham-painted pumpkins are one of my favorite no-carve pumpkin decorating ideas! They are as simple as they are cute.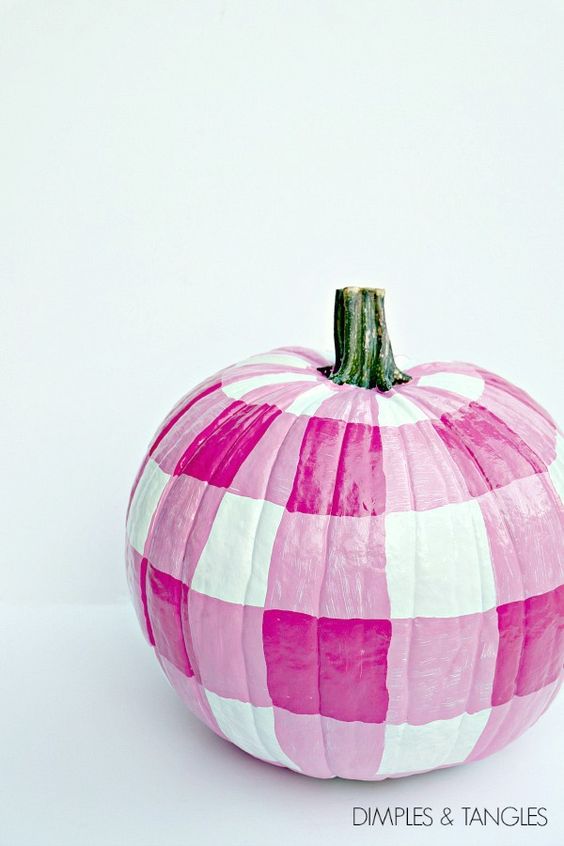 Copper Foil Pumpkins by Style Me Pretty Living. Adding a metallic elevates your decor. The copper foil on these bright pumpkins brings a fancy factor to these no-carve pumpkins.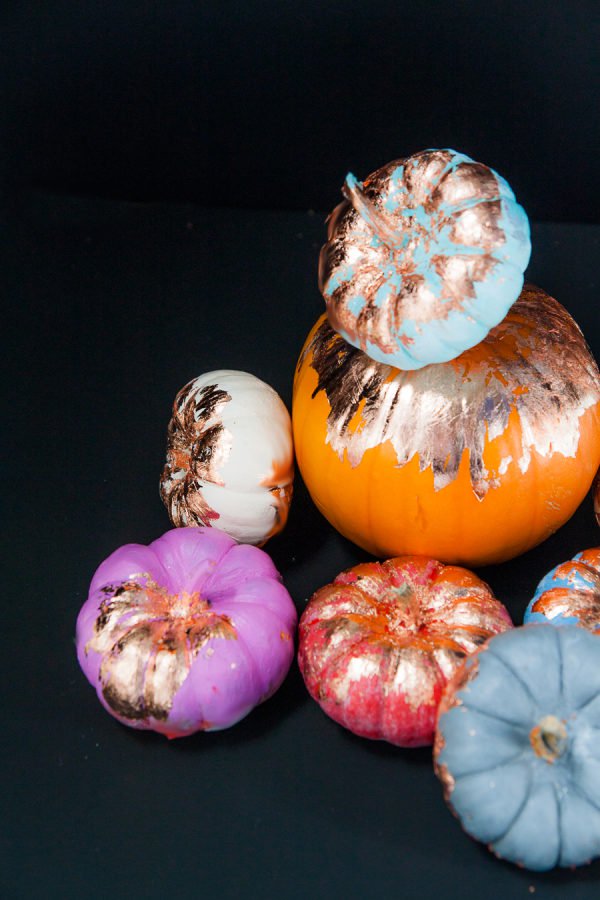 Paint Dipped Pumpkin Tutorial from Erin Spain. I'm loving this paint-dipped pumpkin tutorial from my friend Erin. It's modern, GORGEOUS and far less messy than carving!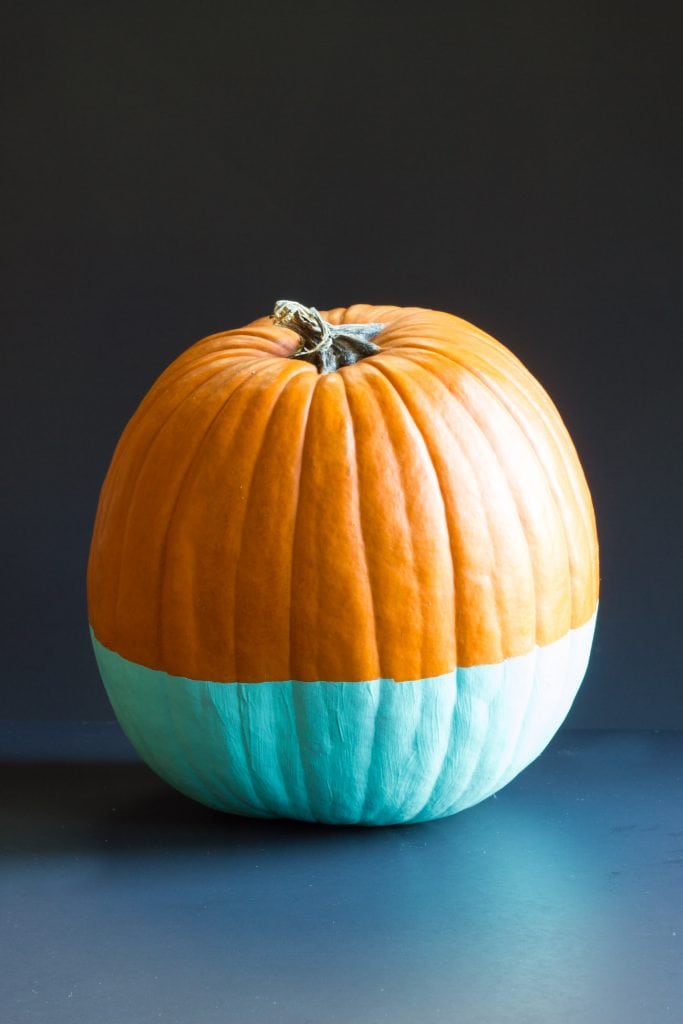 String Art Pumpkins from Houseologie. How fun and creative are these DIY string art pumpkins by my friend LeighAnne?! I absolutely love them!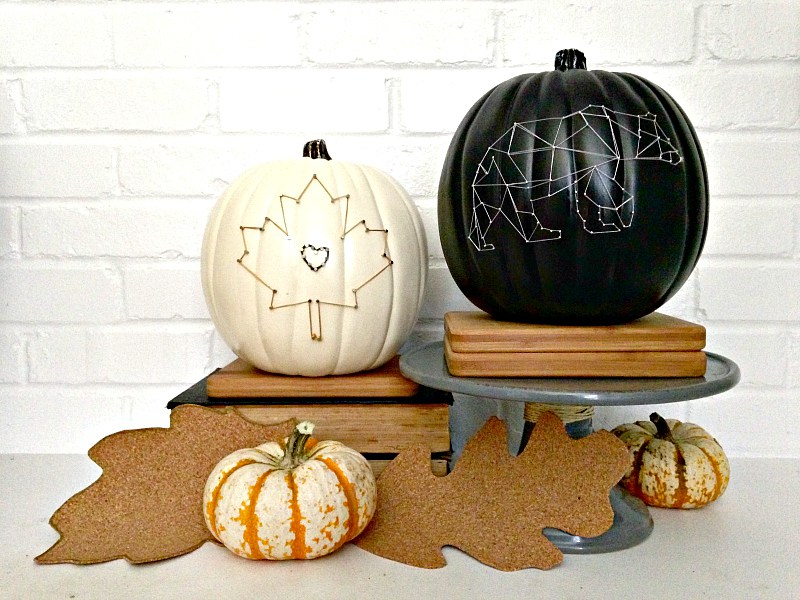 Melted Crayon Pumpkin from Heathered Nest. As soon as I saw this, it made my color-loving heart just a little bit happier! This melted crayon pumpkin by my friend Heather is AH-MAZING and is one of my favorite cute pumpkin ideas of all time. Best of all, she has an awesome video that shows you exactly how to make your own.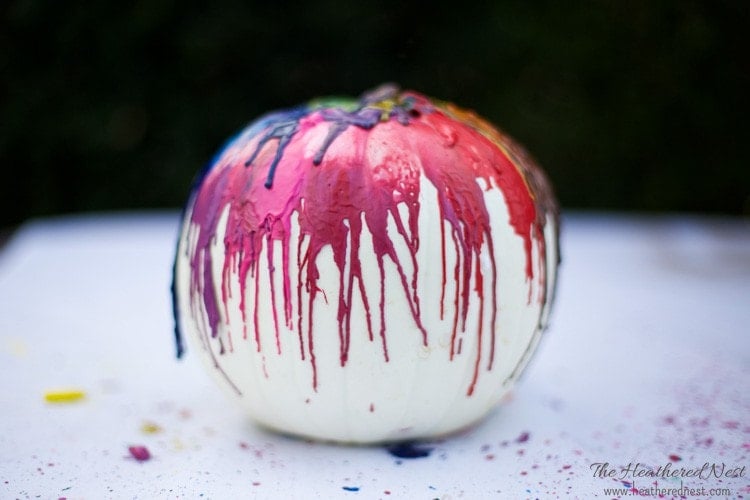 Pumpkin Etching With A Dremel from Ashley Phipps. My friend Ashley etched her pumpkin using a Dremel. I love the cool effect! Now I may whip out my Dremel and give it a go!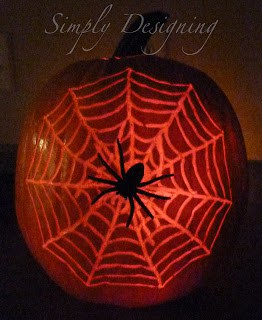 Unique Ways to Decorate Pumpkins from Sincerely Sara D. Be still my beating heart! My friend Sarah has come up with 3 incredibly unique and adorable ways to decorate pumpkins and shared all 3 of her cute pumpkin ideas in a single post. She's awesome! I can't decide which method is my favorite, but I definitely want to try them all, especially the tissue paper one!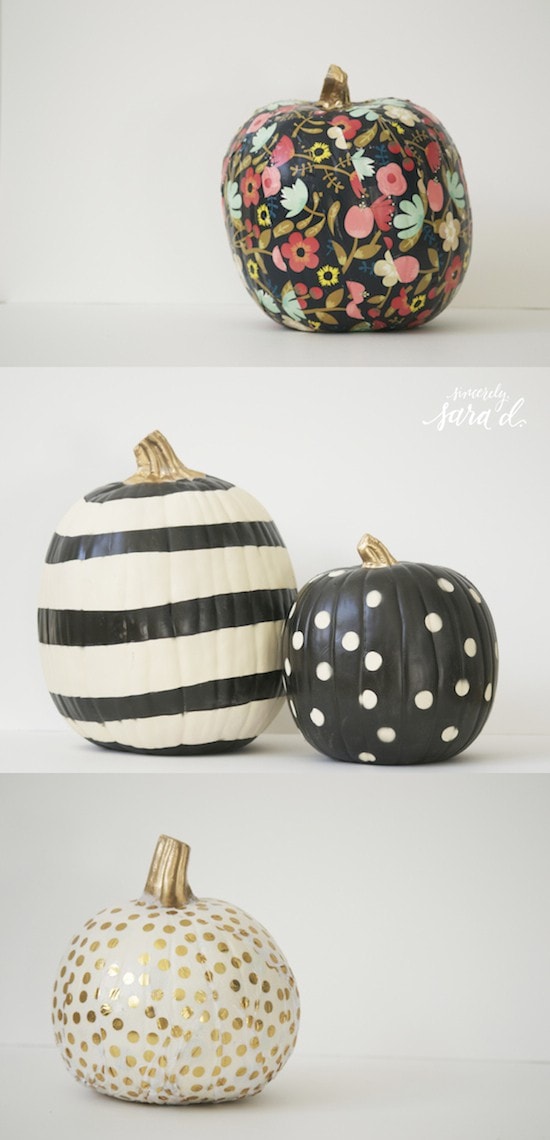 Rainbow Pumpkin Entry by The House That Lars Built. This is my favorite no-carve pumpkin ideas I've ever seen! Tired of orange pumpkins? Paint them solid colors! This high-impact entryway is perfect for a color enthusiast who wants to keep it traditional but add a fun twist.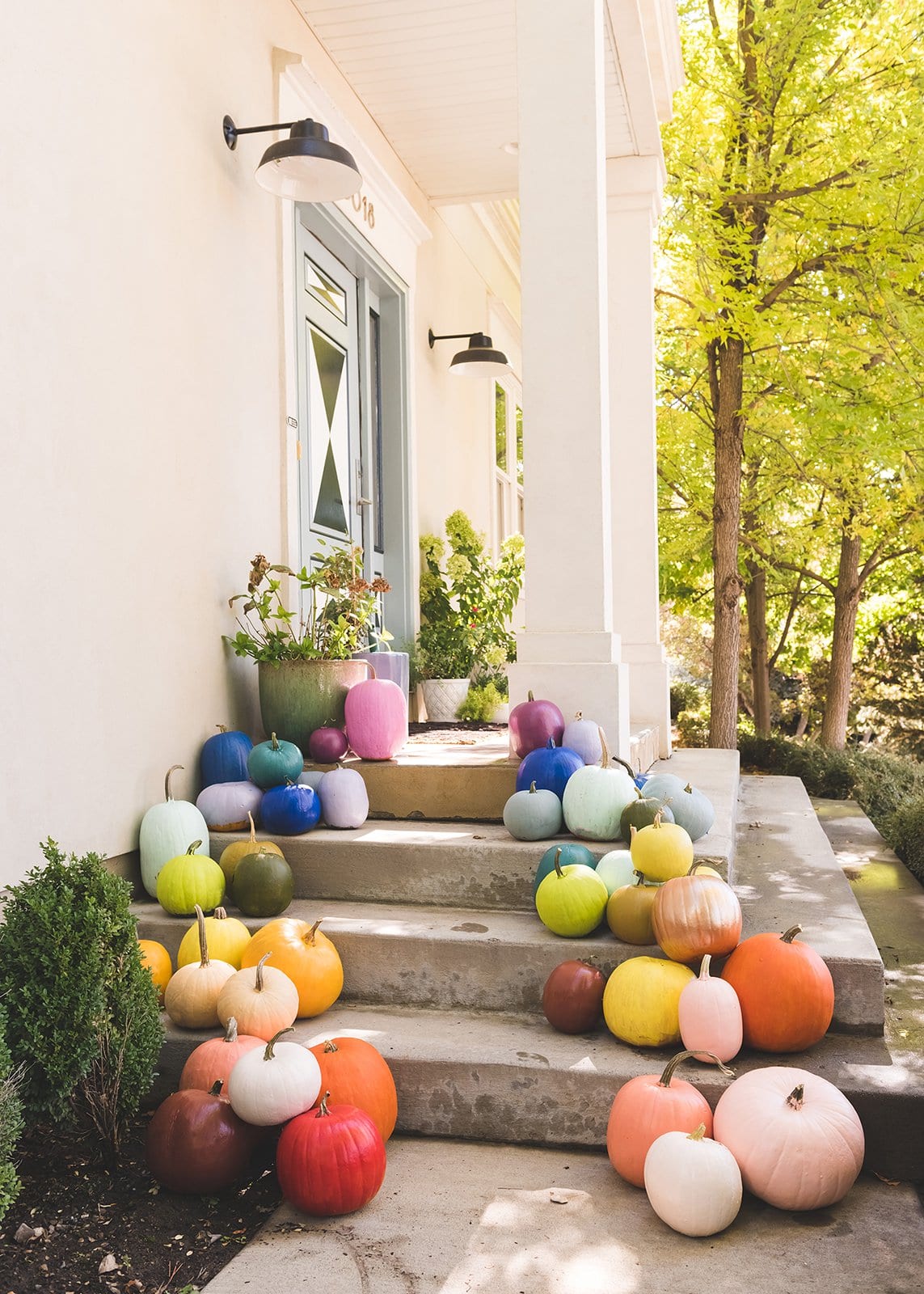 DIY Peppy Pumpkins by Delineate Your Dwelling. How FUN and HAPPY are these colorful pumpkins by my friend Amy?! I love them (and how easy they are to DIY)!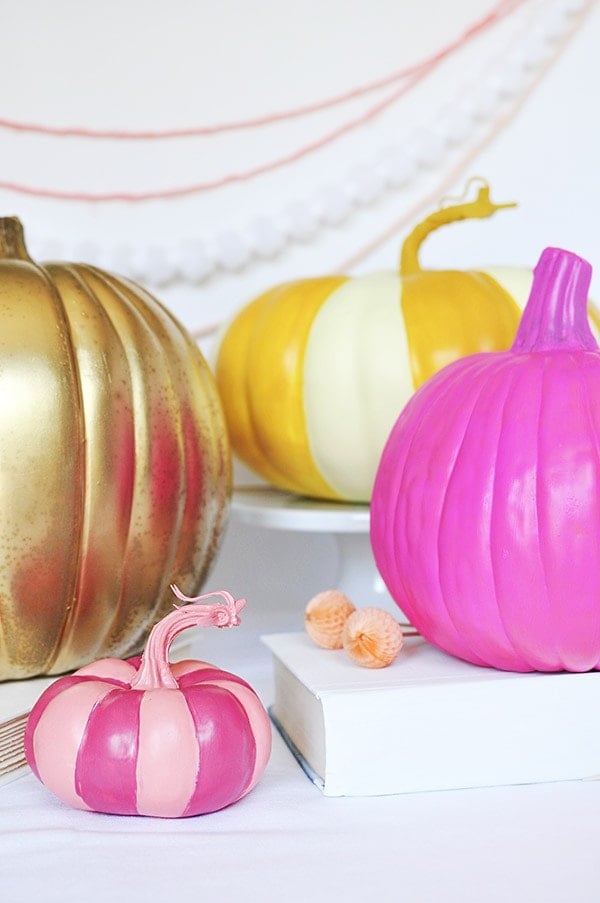 Graphic Painted Pumpkins by Oh Me Oh My. Go bold and modern with fun graphics and black and white accents. Add in a pop of gold and enjoy instant fresh fall decor. You could add these painted pumpkins to a mantel or create a fall tablescape with them!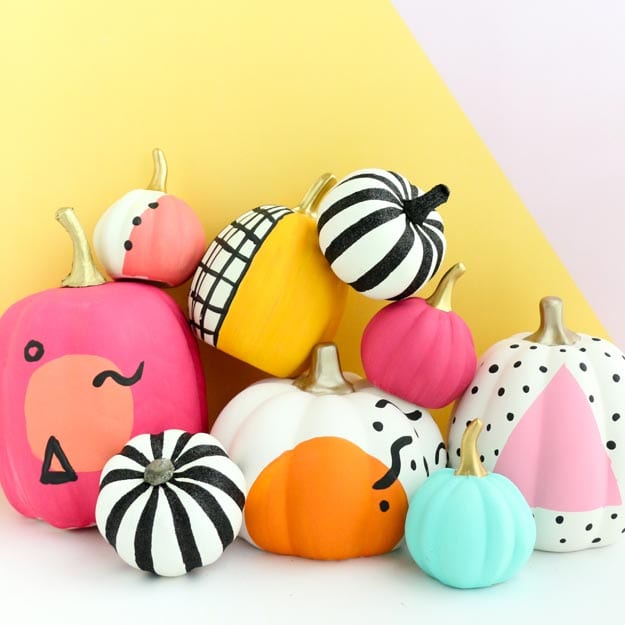 Gold Splatter Pumpkins by A Kailo Chic Life. Dress up colorful pumpkins with gold splatter paint and metallic stems! Then sprinkle them wherever you want to add some fall decor in your home! They would be adorable on a mantel or on an entryway table.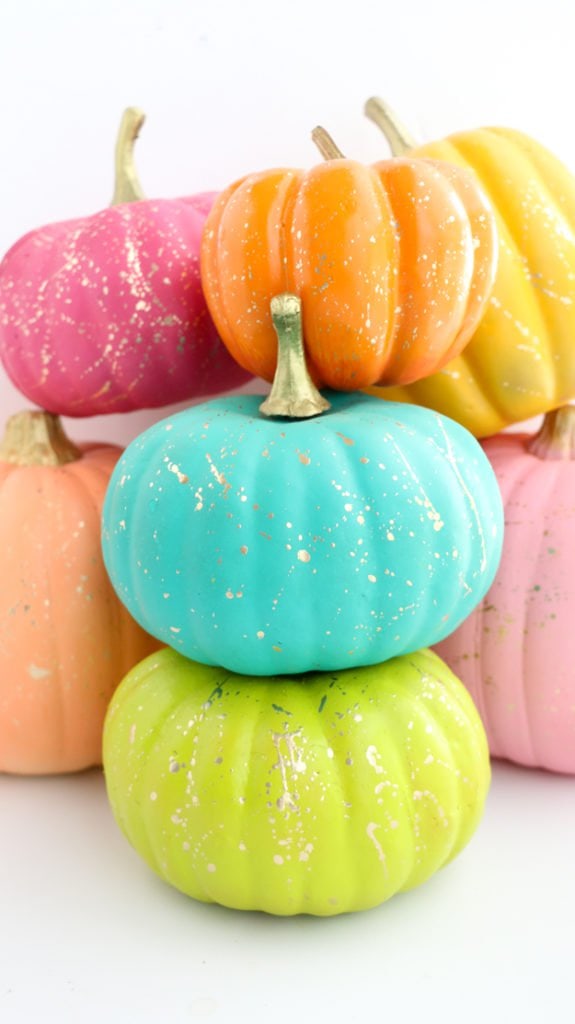 DIY Gold Leaf Dipped Pumpkin Tutorial by Erin Spain. One of my favorite cute pumpkin ideas is this asymmetrical gold leaf pumpkin by my friend Erin. I love how chic and simple this is.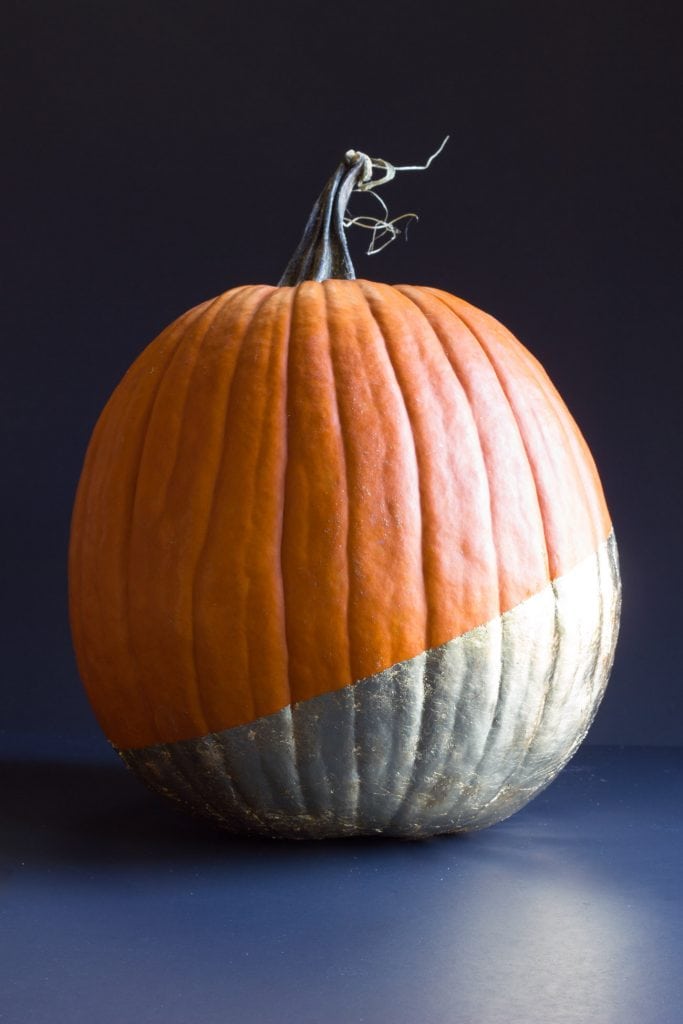 Striped Pumpkins Inspired by Classic Cabin-Chic Blankets by Heathered Nest. I love this colorful and unique no-carve pumpkin idea by my friend Heather! They really do look like vintage striped blankets!
I hope you are feeling inspired by all of these amazing no-carve pumpkin decorating ideas. I know I am! Be sure to pin your favorites so you can find them again later :)
Other posts you may enjoy:
Wondering how I approach transforming rooms and spaces in our home? Check out Designer in a Binder®.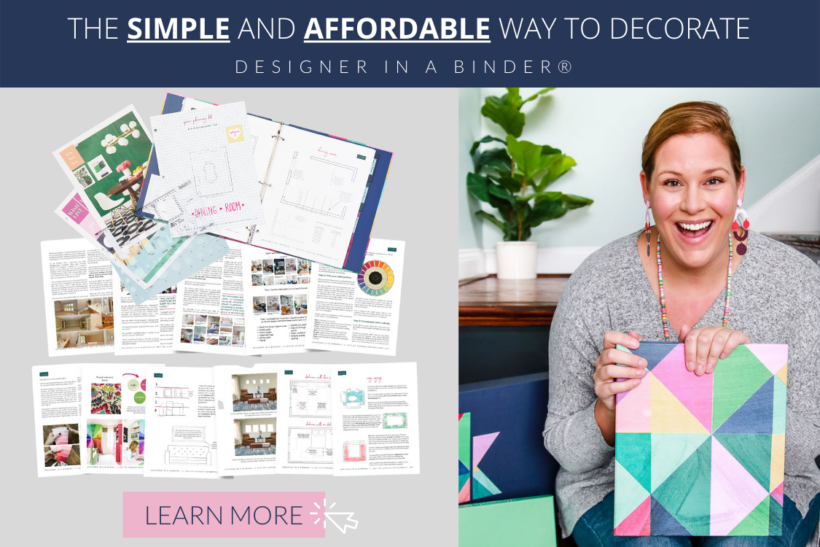 And if you want exclusive content and behind-the-scenes sneak peeks, be sure to subscribe before you head out!