Last Updated on May 20, 2019
Hello again! It's Leigh Anne here, from Houseologie. You may remember me from my last contributor post when I showed you how I made these fun DIY stamped canvas totes.
Well this month I am back with another project that involves leather :)
I hope you're enjoying amazing Spring weather and maybe a little Spring cleaning? I know I'm not the only who gets excited about such things! I love purging my home and getting rid of things but also decorating and re-decorating and re-decorating….sensing a theme here? Sometimes Spring cleaning and decorating kind of have a head-on collision and you get the best of both worlds. Such is the case with this Mid-Century Modern Credenza and her (yes, she's a girl!) DIY Leather Drawer Pulls.
You see, my husband was switching offices at work thus the Spring Cleaning there. While I was cleaning and purging our house during Spring Break. He texted me a picture of this AMAZING Mid-Century Modern Credenza, asking if I wanted it. I mean, YES!! Of course, I want it. I thought this can be a really beautiful piece of furniture AND I can use it for storage in the dining room, something I desperately needed! This post contains some affiliate links for your convenience. Click here to read my full disclosure policy.
After I added those gorgeous hairpin legs and painted the drawer fronts, I knew I wanted to change the drawer pulls to something really fabulous. I looked all over and nothing really struck my fancy so I decided to make my own. Read on to learn how to make them for yourself!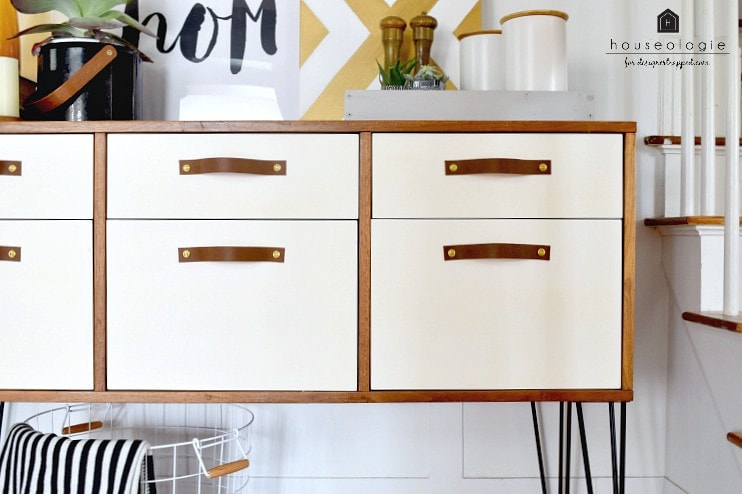 DIY Leather Drawer Pulls Tutorial
Supplies Needed for DIY Leather Drawer Pulls
Note: Make sure all of your brass pieces are compatible with each other!
3/4 inch leather strip (you could also use a different width leather if you prefer)
Ruler
Drill
Pre-drill bit in desired size
Steps to Create DIY Leather Drawer Pulls
1) The holes in my drawers were already 6 inches apart from the previous handles so I stuck with those holes so I wouldn't have to fill them and drill new ones. In order for the leather to curve out and create a handle shape, I added 2 inches in length and cut my leather strips into 8 inch pieces.
2) I used my drill and predrill bit to put the holes through the leather, this was so much easier than trying to cut the hole. I just folded the leather strip in half on top of a scrap piece of wood, marked where I wanted my hole and drilled through. Test your hole with your machine screw to make sure it goes through, If not just go up a size in your bit and drill through again.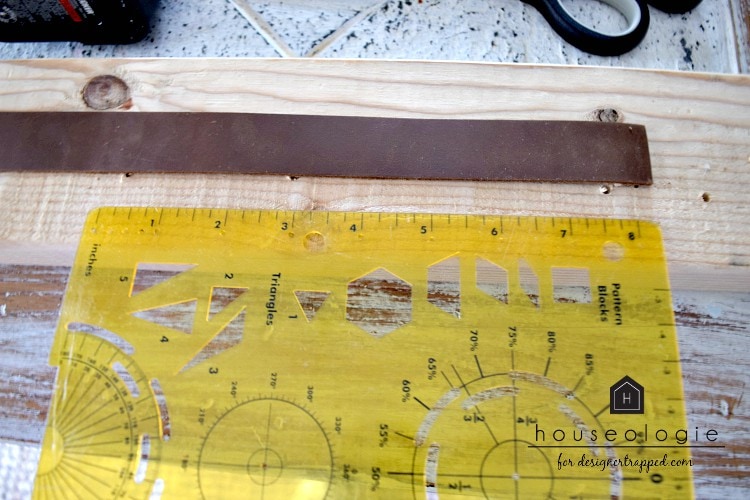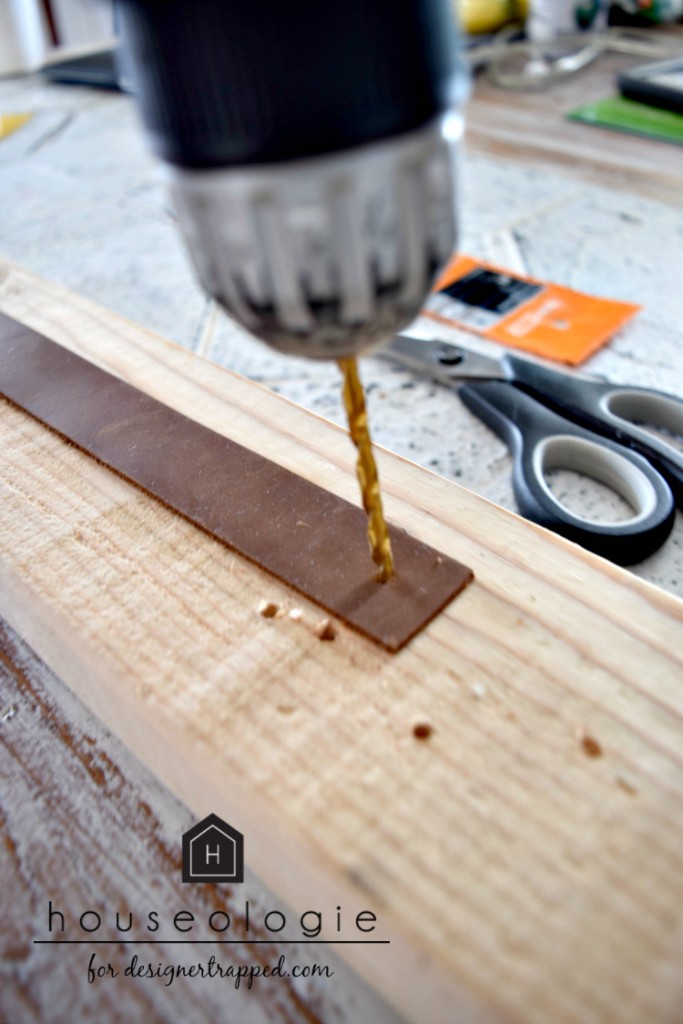 3) Now that you have your holes drilled through your leather, put your machine screw through your finishing washers, then put that through the hole in your leather. Then put both screws through the holes on your drawers. Screw a washer and a nut onto the back of the screw. Before you tighten all the way just make sure your leather is straight on the front of your drawer.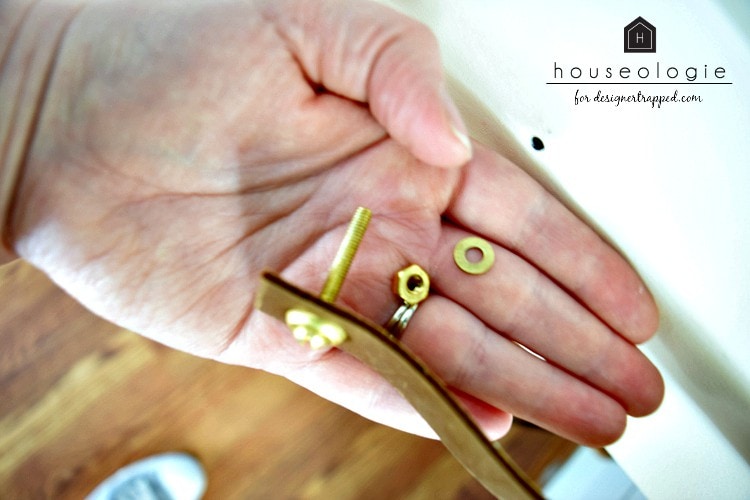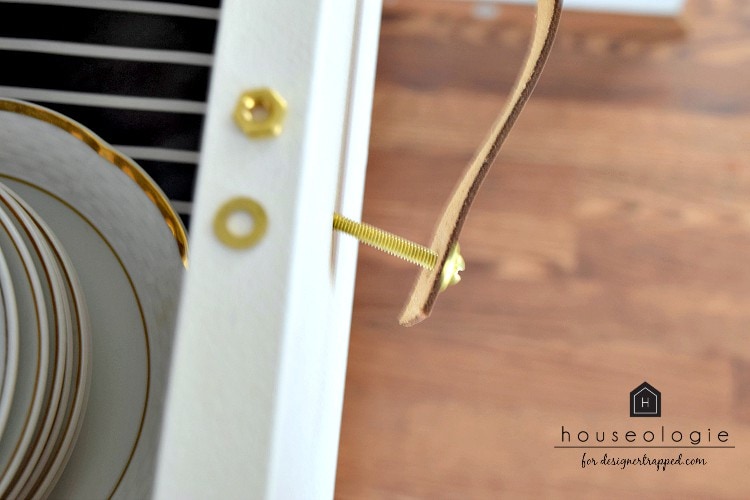 And that's it. Can you believe how easy these are?!
If you loved this post you might also enjoy these other posts on my blog, Houseologie!
And if you love this idea for DIY leather drawer pulls, be sure to Pin it so that you can refer back to it later!

​
[mv_create 1 11 200 2016 key="1″ type="list" title="Most Popular Projects" thumbnail="<a href=" https designertrapped com wp content uploads diy home decor projects blog jpg a]