How to Get Home Projects DONE (no matter how busy you are)
Last Updated on March 3, 2022
People tell me all the time that they have no time to work on their home. I am here to tell you it is possible (and even easy)! Follow these time management tips that allow you to make your home projects a priority.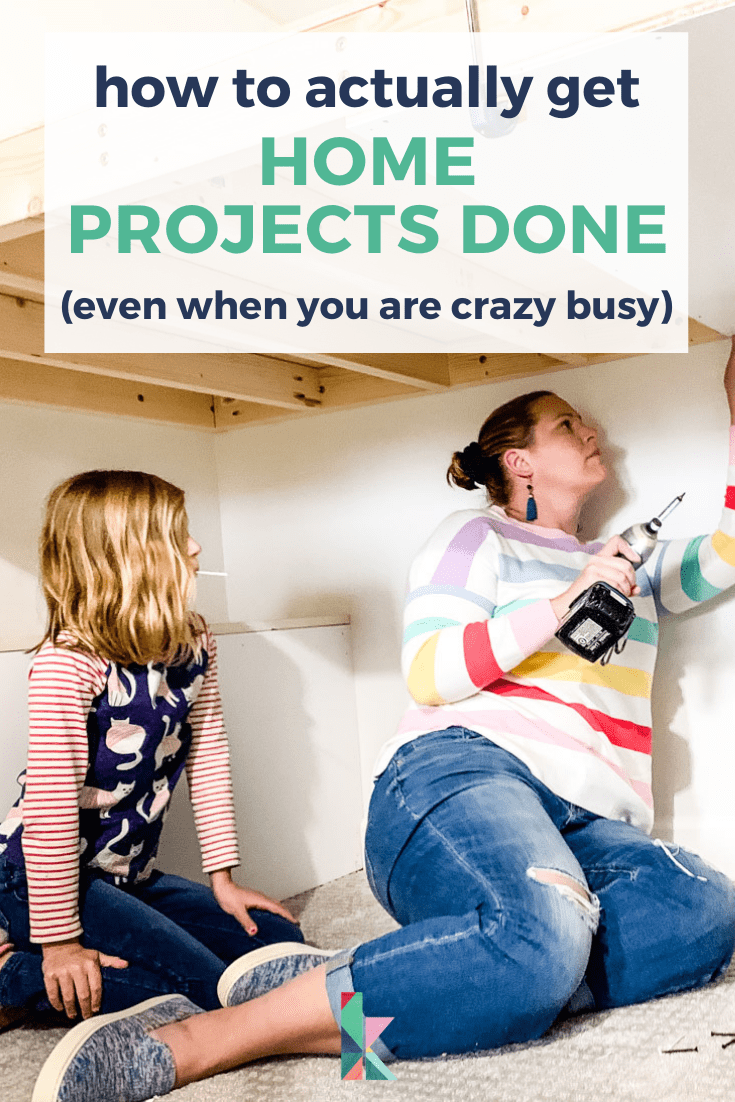 For as long as I have had a blog and shared my home renovations and DIY projects, people have commented that they wished they could find the time to tackle their own renovations and projects. Well, I am here to tell you, anyone can CREATE the time to create a home you love. You just have to understand the secret recipe for making that happen. And these time management tips are all you need to set yourself for success,
Last year I sat down and talked with Megan Sumrell, a coach who helps women master time management, organization and productivity. Megan has cracked the code for learning how to plan your life so that tackling home projects is not only doable but easy. When you intentionally put structures in place on your calendar that enable you to prioritize, it allows you to be in control of your family's schedule, instead of the other way around.
Being intentional about fitting in the steps for a renovation is the only way to get it done and keep your life moving along smoothly. Take control and plan your life to get the things done YOU want to do, like that big renovation you have been putting off! Want the expert's plan for getting your home projects done? You can listen to her discuss it below (or if you prefer to read her tips, keep reading)!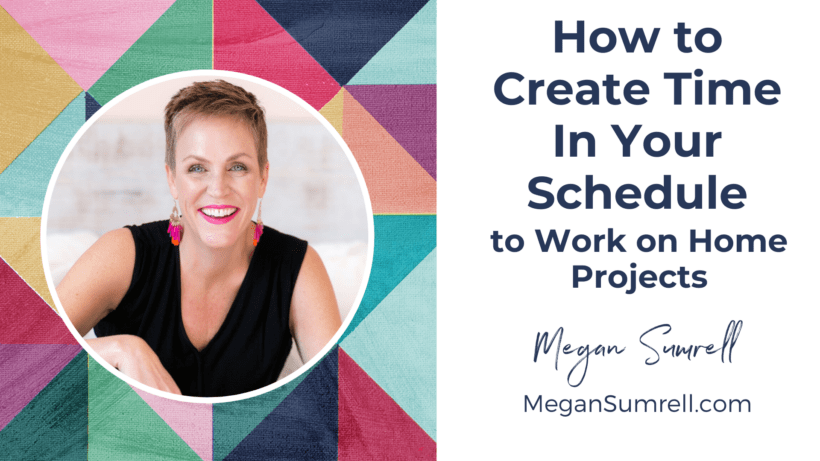 Start by getting motivated! Make a vision board or a mood board and put it where you can see it. This will give you the motivation you need to even get started planning your project! Once you have your vision board, get out your calendar, a pad of post-its and your to-do list (they can be virtual or real paper and pencil!). Get ready to make a plan that works for you and your family.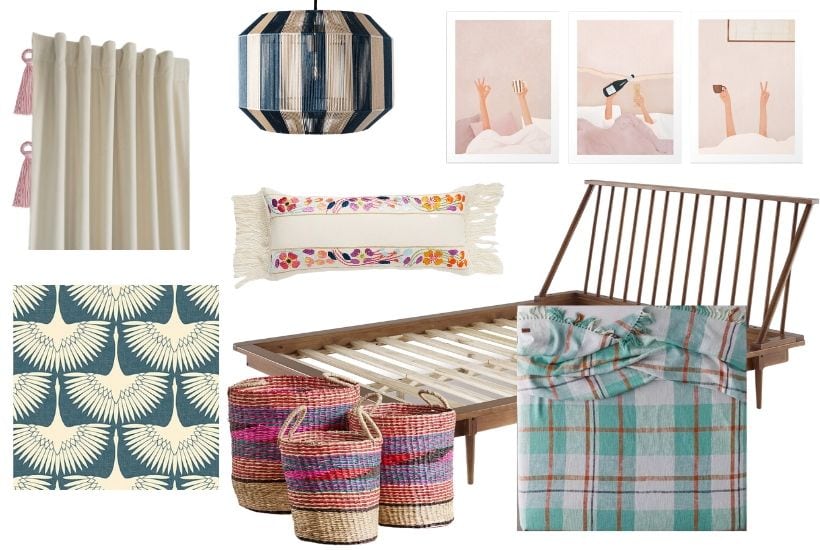 Megan's Action Steps
Have fun creating a visual idea of what you want your space to look like with Pinterest. Make a digital mood board! Give yourself a deadline.
Plan your project. Sit down with post-its and brainstorm what you need to make the project happen and stick on the wall in order to complete the project.
Look at steps and assign time to each.
Create appointments for a specific day and time of when you're actually going to do each thing. Makes it feel much more manageable. 
If you get derailed, go back and look at your vision, reconnect, and start again.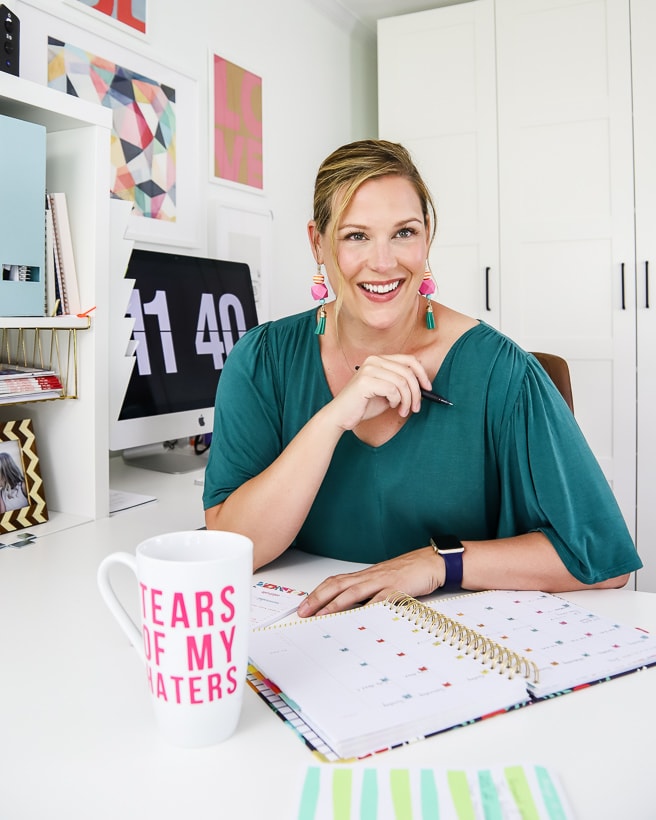 Megan's Expert Tips
The things that are the most important go in the calendar. The rest goes on the to-do list.
It is okay to change your deadline. Be willing to adjust the goal either way once you determine how long it will actually take..
When you create your plan, block off some time where nothing is scheduled. Leave a little space so you don't get derailed when life happens.
Before you even start on your project, write down a vision of how you are going to feel when you are finished. When you get derailed you can go back and reconnect with your vision.
Create a monthly plan and a weekly plan! If you are waking up everyday thinking "what am I going to do today,' it is too late. You are already in reaction mode.
Taking the 5-10 minutes every Sunday to plan your week will save you so much time later.
Isn't this system genius? Anyone can find the time in their busy life to tackle any size project. When we moved into our latest home, even though completing projects and doing renovations is my job, I STILL felt intense overwhelm at everything that I wanted to be completed. I have been using Megan's process of thinking through the steps and being intentional about working them into our family calendar. I know what day's Joe will be on shift and what I can do then versus projects we need to do together when he is home. I painted our kitchen cabinets and gave the computer area a makeover completely myself, but planned our garage organization project for when Joe was home.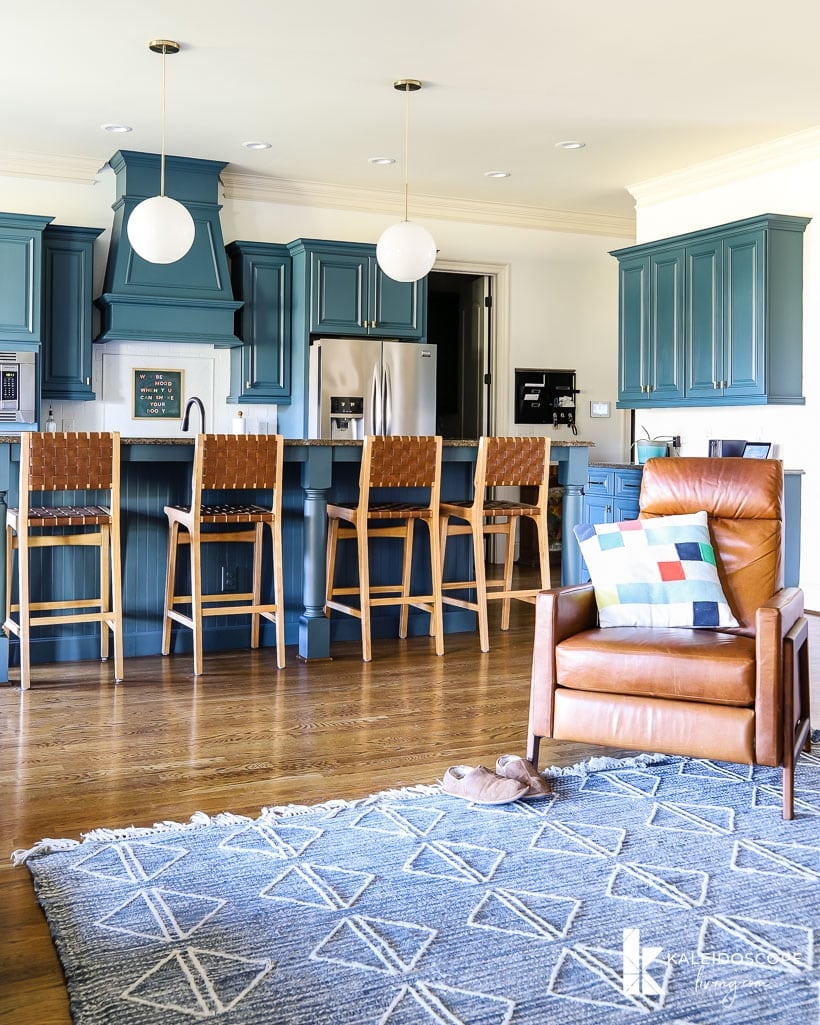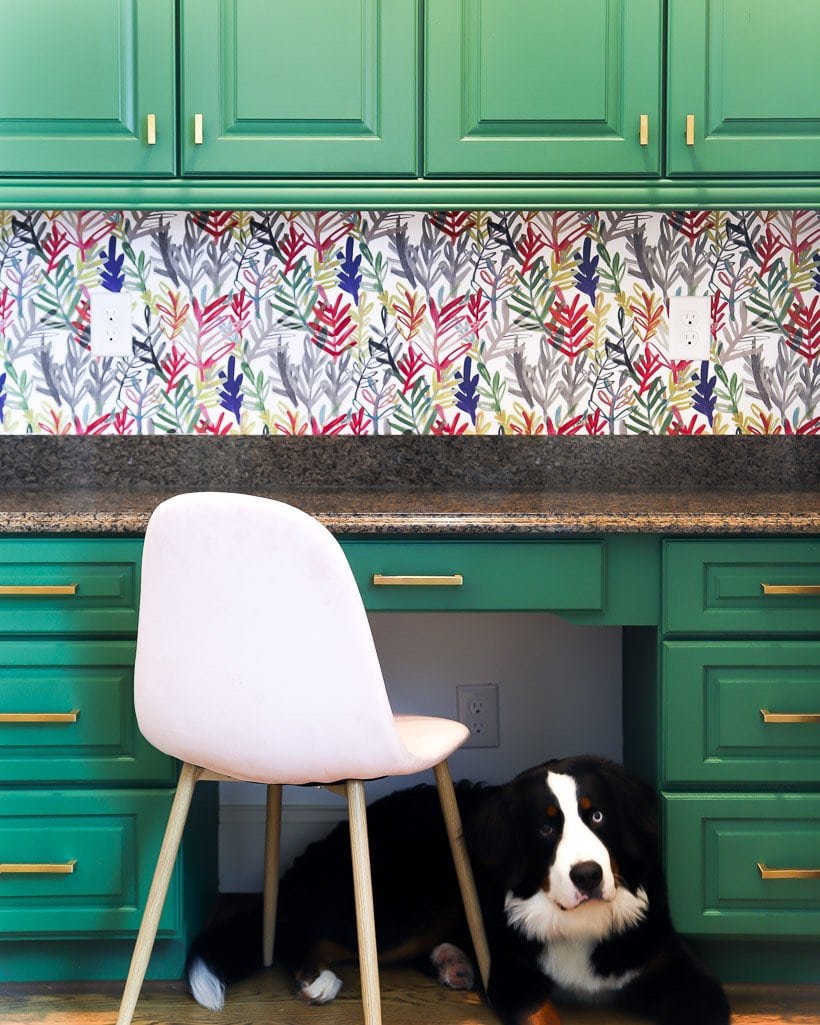 Actually thinking the plan through and paying attention to our calendar helped me move both projects along easily! Breaking it down into doable chunks and being intentional about planning is the key to actually making it happen. Once you realize how seamlessly you can get projects done you will get super excited to keep working on your home until it is EXACTLY the home you want.
And for YEARS I have said that the best way to make sure you have time to complete home projects when you have young kids is to INVOLVE them as much as possible! It may slow things down a bit, but it's actually really, really fun and they learn a lot in the process. We built Avery's built-in bunk beds in our last house as a family and it was something we will always remember.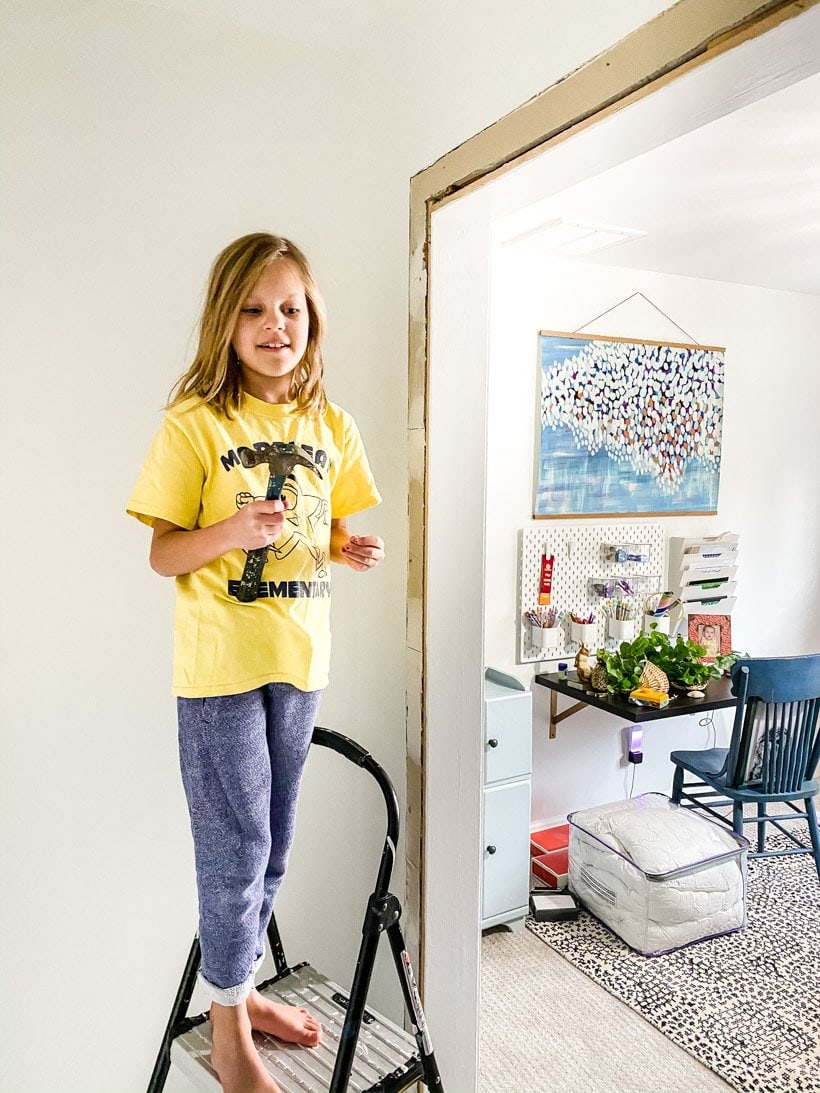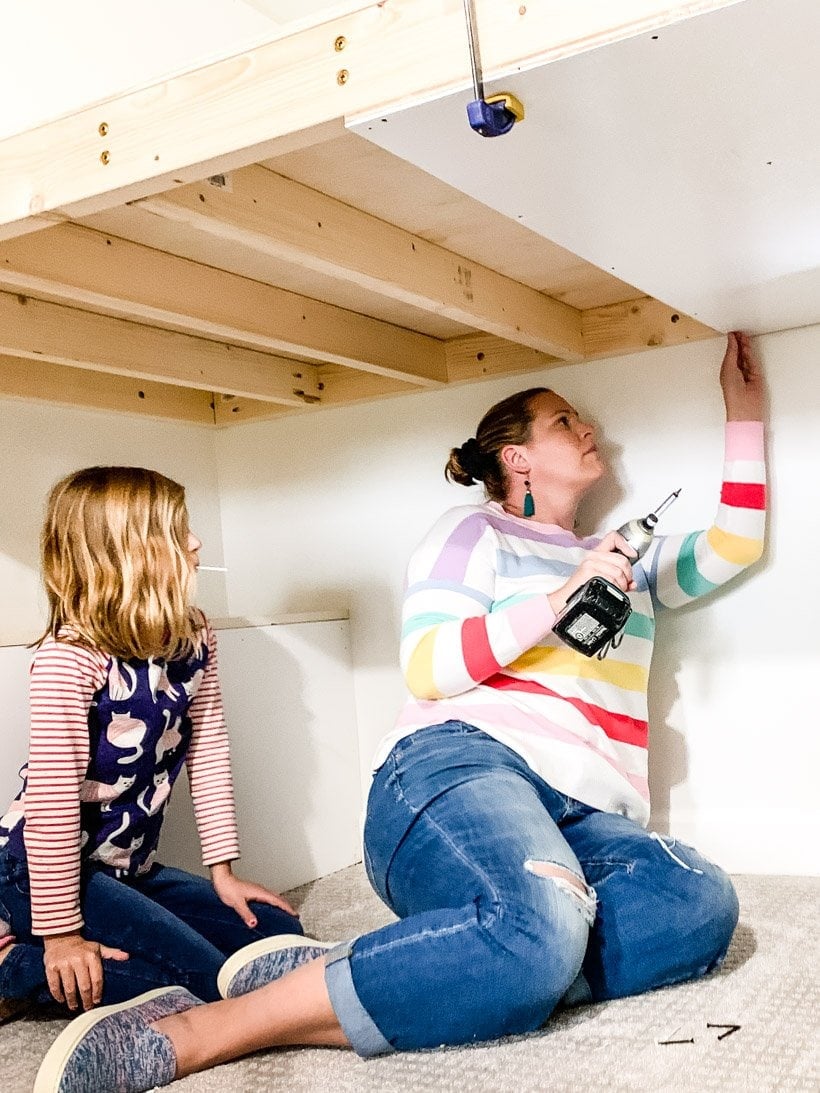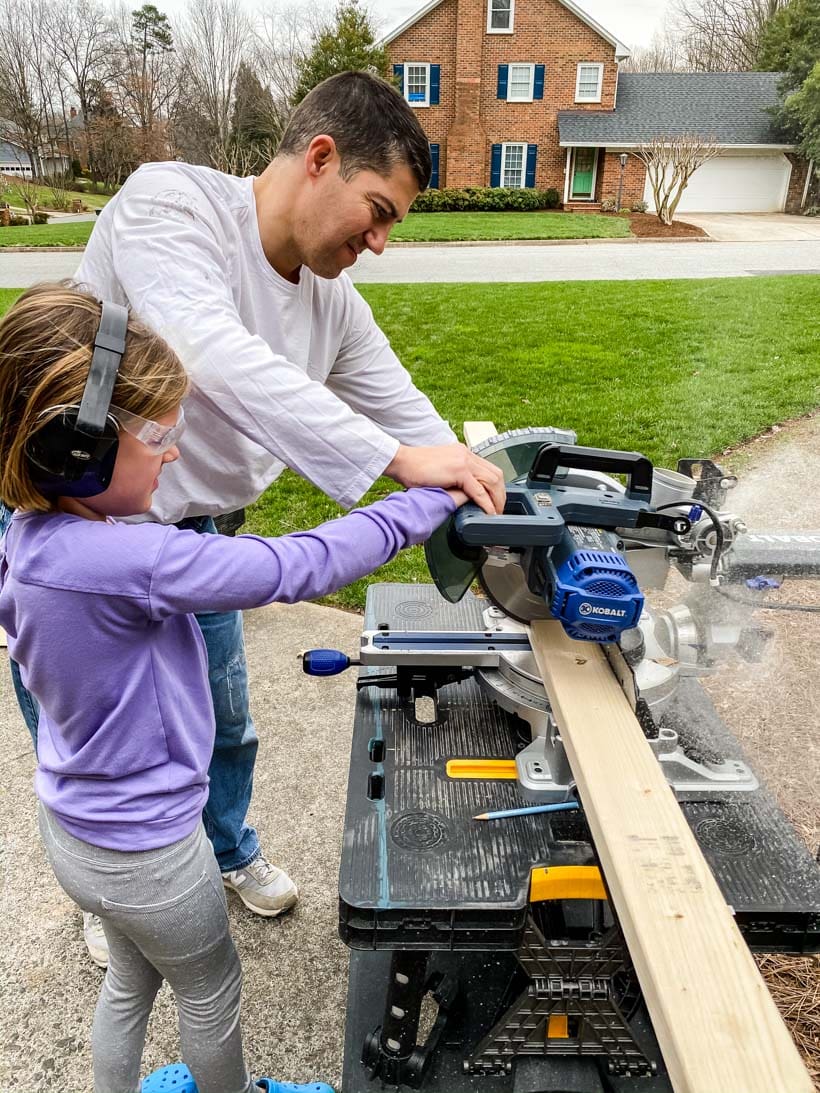 Want more great advice on creating a home you love? Check out these podcast episodes: Practical Tips for Conquering the Emotions of Decluttering and Genius Small Space Organization Hacks. These interviews are both PACKED with awesome info to help you get control of the clutter and get your home organized! Before you can renovate you have to declutter!
Want more great information like Megan's interview on how to create a home you love? This February we are bringing back the Beautiful Home Beautiful Life summit. Registration opens on February 1st and the event begins on February 16th. I am so excited to tell you it is going to be even bigger and more amazing than last year! With over 20 experts sharing their tips and tricks, there will be three days filled with valuable information on creating a home you love. We cover organization, design, budgeting, time management, renovations with a family, and much much more! Watch for more news to come so that you can get registered for all this amazing free content.
Wondering how I approach transforming rooms and spaces in our home? Check out Designer in a Binder®.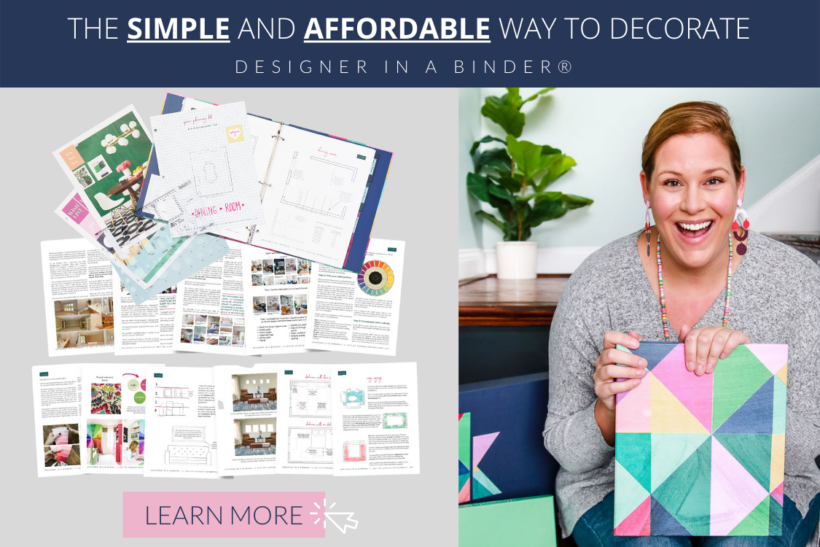 And if you want exclusive content and behind-the-scenes sneak peeks, be sure to subscribe before you head out!


[mv_create key="5″ type="list" title="More Podcast Episodes" thumbnail="https://designertrapped.com/wp-content/uploads/2019/04/marrying-decorating-styles-featured-1.jpg" layout="circles"]