How To Make Design Boards (and why you need to!)
Last Updated on April 7, 2022
Wondering how to make digital design boards for your next room makeover or home design project? This post walks you through the easiest way to create design boards. You don't need any computer software or graphic design skills. It's a totally free and simple way to make mood boards!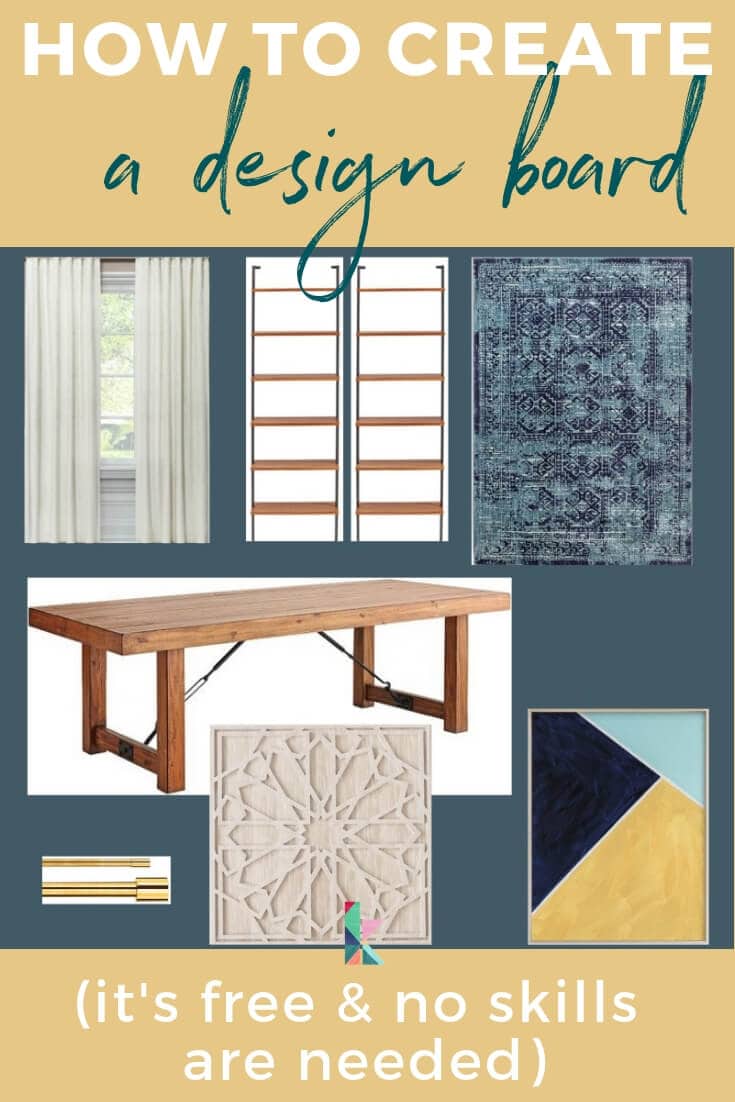 Have you ever decorated a room in your home only to be disappointed with the results? If you are trying to figure out how to decorate your room without wasting time or money, making a digital mood board (also referred to as "design boards" sometimes–I use the terms interchangeably) will help you so, so much.
I follow a very specific design process when I am working on rooms in my home (the entire process I follow is set out in my eBook and workbook, Designer in Binder), and creating a digital mood board is always part of the process. It's particularly helpful for my husband because he has trouble visualizing the space without seeing everything together in one spot first.
And it's not just my husband. Most people have trouble visualizing spaces without a design board to look at first. That's why one of my top interior design tips is to take the time to create a design board for each space you work on in your home. Skipping this step is one of the biggest interior design mistakes I see. You can read about other design mistakes I see often in this post.
So why do people skip this step so often? Two reasons: 1) they have no idea what digital design boards are and/or, 2) they understand the concept but assume that special software and graphic design skills are needed. The good news is that you can make digital design boards for FREE and without any special software or skills.
Before we dive into the tutorial, I want to answer some common questions I receive about creating design boards/mood boards.
What are digital design boards?
Mood boards/design boards are just an arrangement of images that depict how you want a room or space to look. Here is an example of one I created for my home office.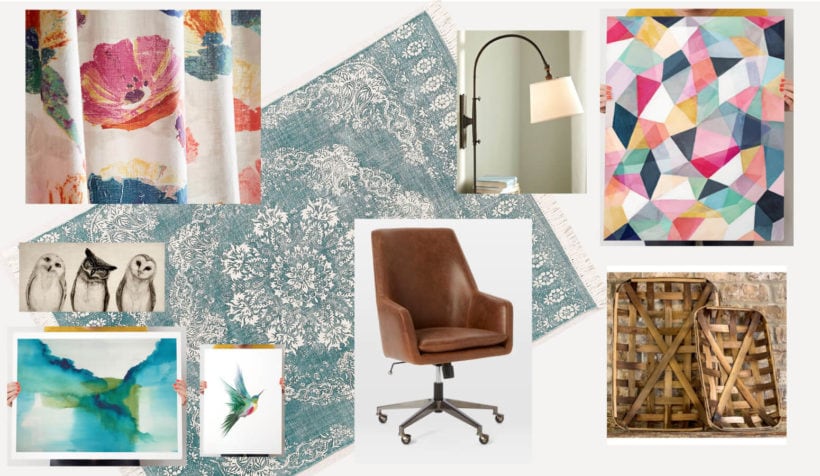 What software do you need to create a digital design boards?
Nothing special! I recommend that you use Canva. All you have to do is sign-up for a free account. I created this mood board for my dining room using Canva earlier this week.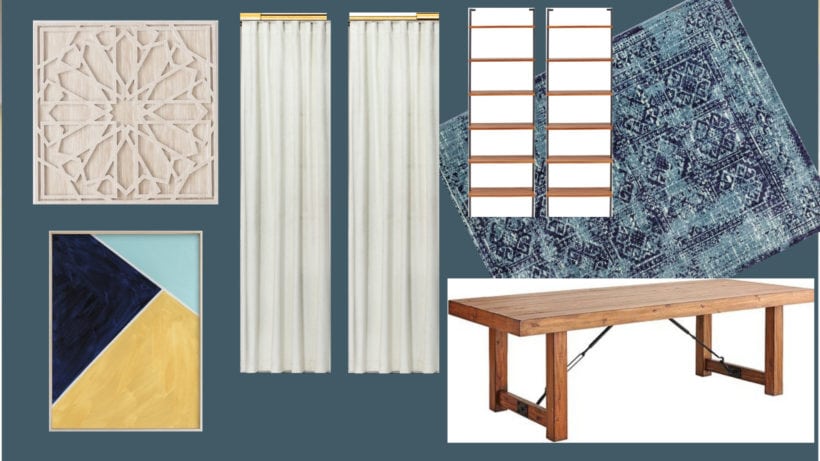 Do I need graphic design skills to make design boards?
Absolutely not! My 8-year-old girls to do this. Pinky promise. That said, being comfortable on a computer will certainly help you move as quickly as possible.
What do I need to do before I create a design board?
You want to give thought to what you like/dislike about your room, how you want to use the space, how you want the space to feel (relaxing or energizing, etc.) and what your budget is first.
Then, you want to hunt for inspiration for your space. Once you've collected inspiration, you want to really study the photos that you are drawn to and see what they have in common. It's such a great way to discover what you really love without overthinking it.
If you have trouble completing these steps on your own, I walk you through each of them with separate and easy-to-follow worksheets in the workbook portion of Designer in a Binder.
How do I create a mood board?
Step 1: First, create a free account (if you haven't already) and sign into Canva. Then select a square or rectangular canvas to work on.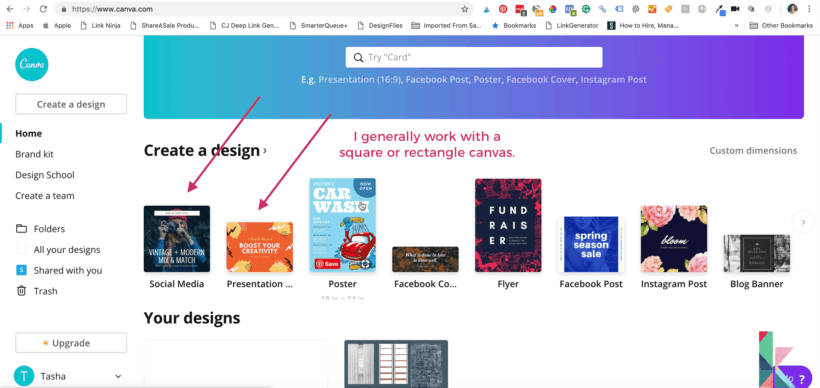 Step 2: Next, save photos of all of the items you are considering using in your space to a folder on your computer.
Step 3: Now upload all of the photos you saved to Canva by clicking and dragging them to the "uploads" section of Canva.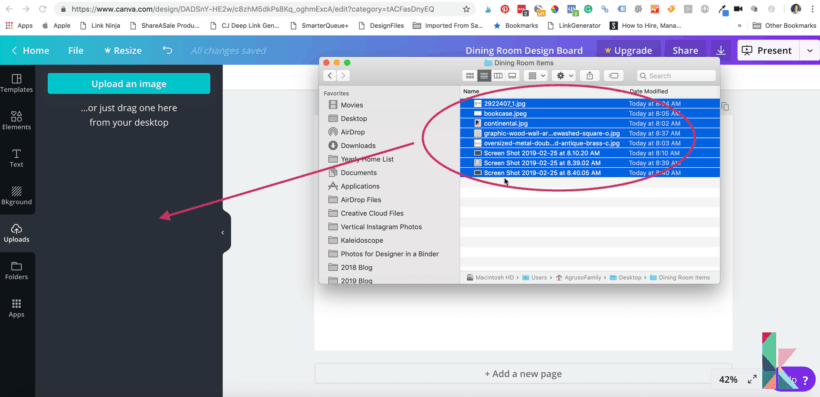 Step 4: Next, drag and drop each item onto your canvas one at a time. You can select the "crop" option to crop out portions of the photos you do not want to see. You can also drag on the corner of any item to resize it as needed.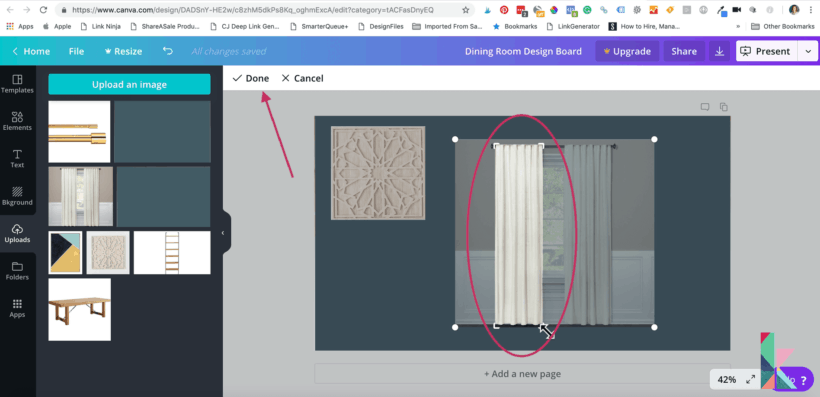 Step 5: Move and resize things around until you are happy with your design. Then click the download button (beside the share button) in the upper right corner and save a .jpg of your design board wherever you like! You can also log back into Canva and edit it any time.
Before you head out, here are some other posts you may enjoy:
Wondering how I approach transforming rooms and spaces in our home? Check out Designer in a Binder®.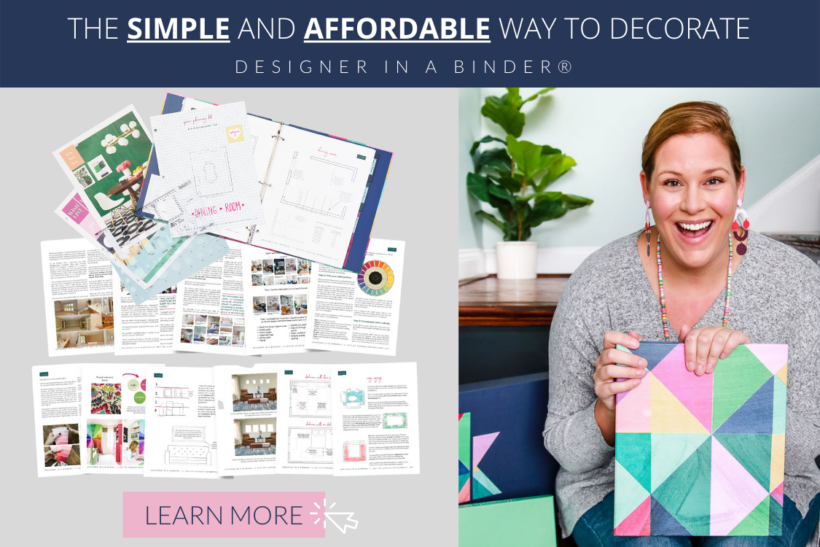 And if you want exclusive content and behind-the-scenes sneak peeks, be sure to subscribe before you head out!