Awesome Presents for Mothers of All Ages
Last Updated on November 7, 2022
Looking for the perfect gift for the moms in your life? These 15 awesome ideas are the perfect presents for mothers of all ages! There is something to make every mom feel special.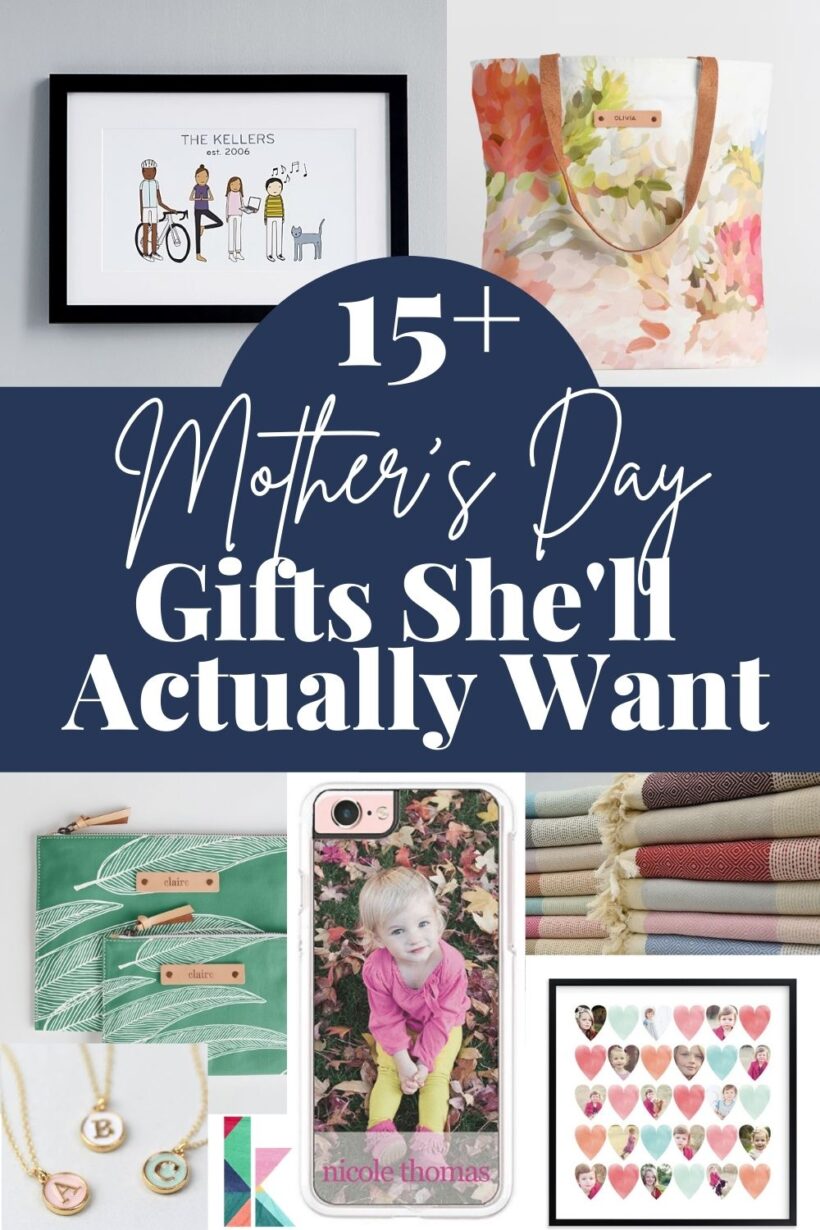 Mother's Day is one of my favorite days! I really love celebrating the most rewarding part of my life–being a mom to my two amazing girls. Joe always helps them get me the sweetest gifts! But sometimes they need a little nudge in the right direction. Anyone else think finding presents for mothers can be tricky? I have put together a list of awesome presents for mothers of all ages. We even got feed back from grandmothers for this one! I wanted to make sure I had great gifts for every mom in your life. Even the hard to buy for ones ;)
This post contains some affiliate links for your convenience (which means if you make a purchase after clicking a link I will earn a small commission but it won't cost you a penny more)! Click here to read my full disclosure policy.
Personalized Catchall Pouch Set– Moms always have a lot of stuff to carry even though half of it usually isn't for them (snacks, band-aids, makeup, etc). This thoughtful and pretty gift will help her purse stay organized and make her feel stylish all while stashing random necessities away.
This Initial Necklace is so sweet and not super expensive! I love the colors and simplicity. Joe gave me one a couple of years ago and I love it!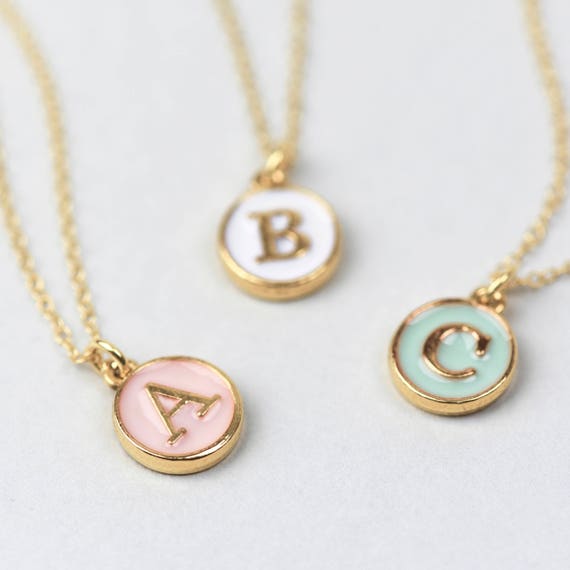 A plant– If there's a mom in your life who loves plants, give her a plant!!! There's no such thing as too many! And don't underestimate the ability to find some of the rarer varieties online. This is just one of the amazing shops that I have ordered some of my favorite plants from.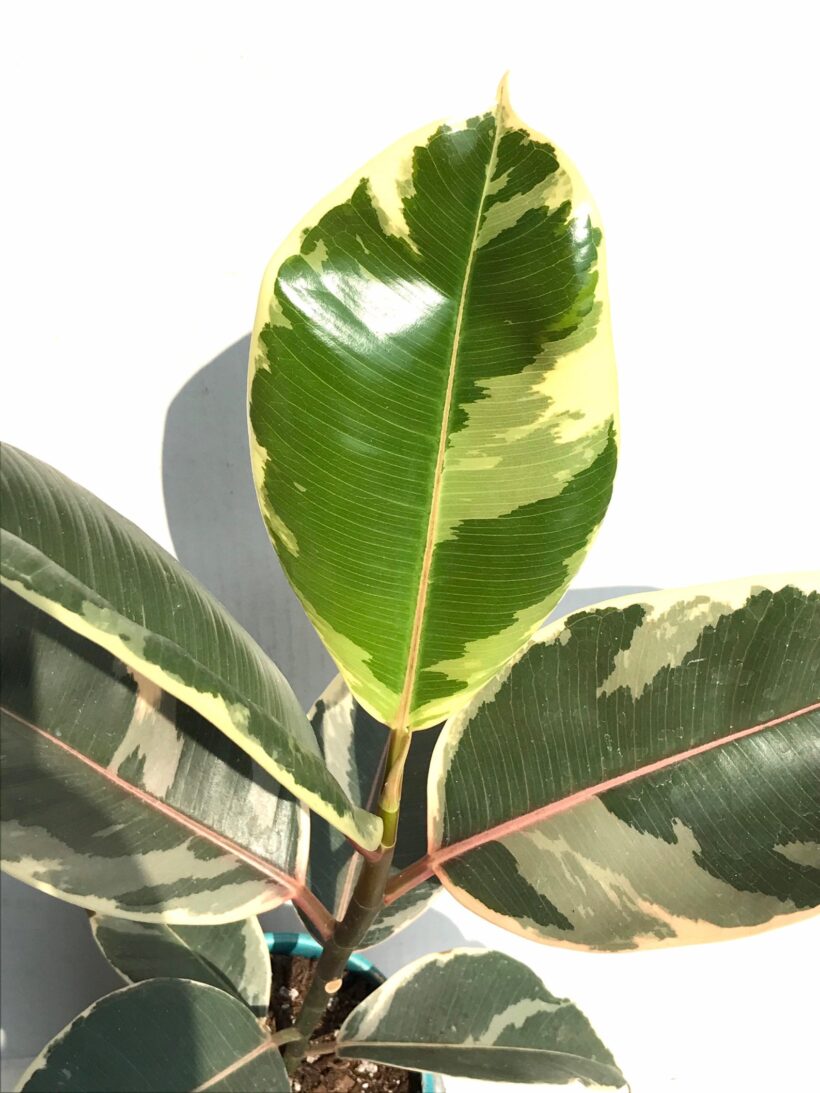 A Custom Family Illustration is super thoughtful and outside of the box. I love it so much in fact that I recently got one for our family–I just need to get a frame for it!
Customized Tote Bag– The price on this is so good and what mom doesn't need a good tote for hauling around everyone else's stuff? LOL! I sure do.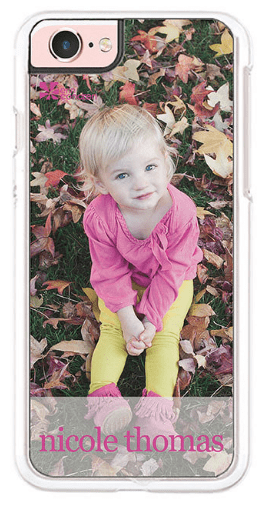 Customized Picture Phone Cases are no-brainer presents for mothers. We all have our phones with us 24/7, why not make the case special with one of her favorite pictures?
Personalized recipe on a cutting board – If you have a mom in your life that loves to cook AND have handwritten recipes passed down from one of her family members, this would be the most PERFECT Mother's Day gift ever.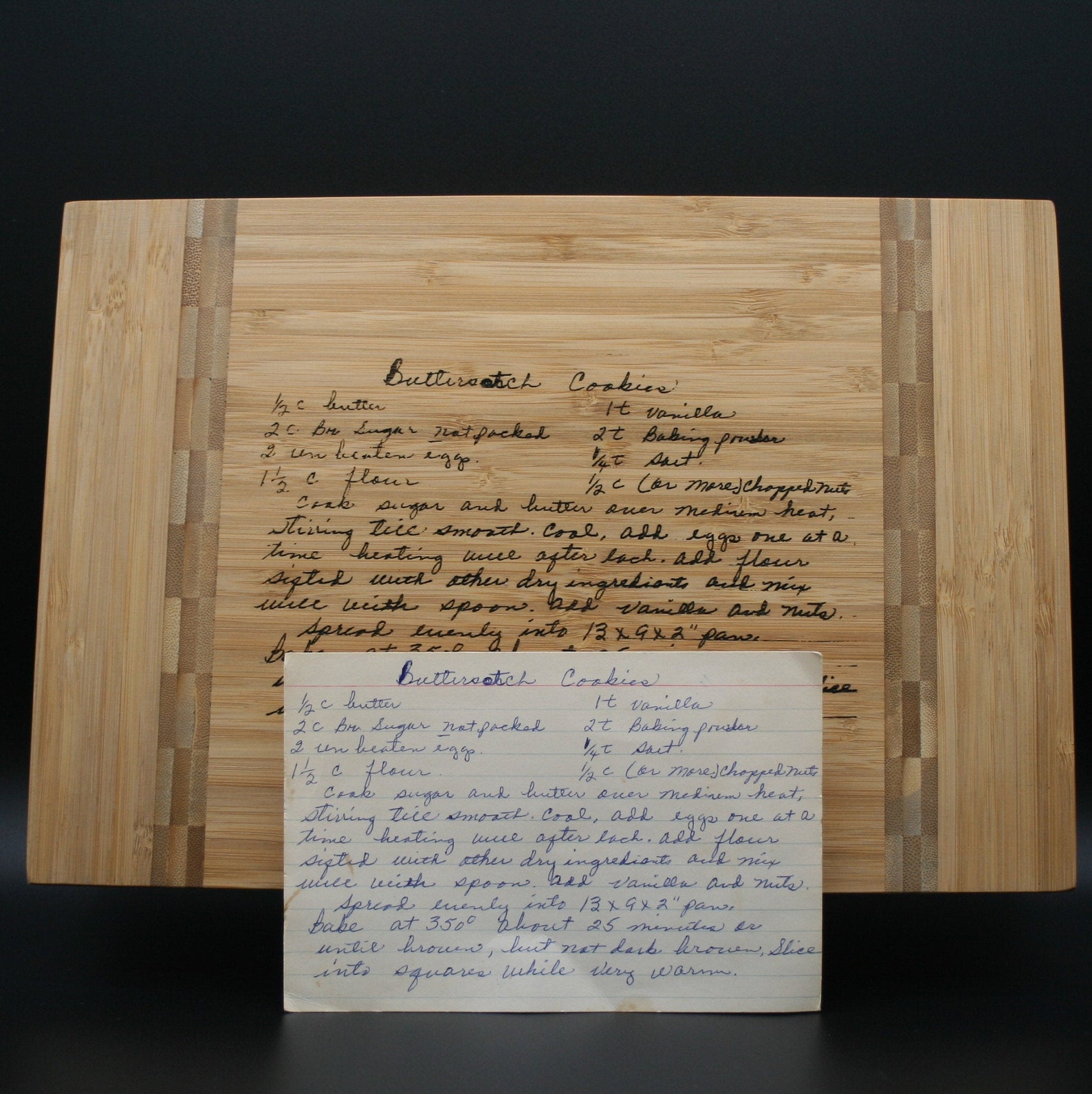 The best label maker ever– I may be biased because this is the one I use, but it's awesome. It's small, portable and super easy to use with a smartphone. But PLEASE only buy this for a mom in your life who is an organizing geek and will be thrilled to get it. Joe got this for me for my birthday and I literally SQUEALED with delight! But some other moms I know would not have been excited to get this because they don't love organizing the way I do. So make sure if you choose this it is something she wants, not just something she needs :)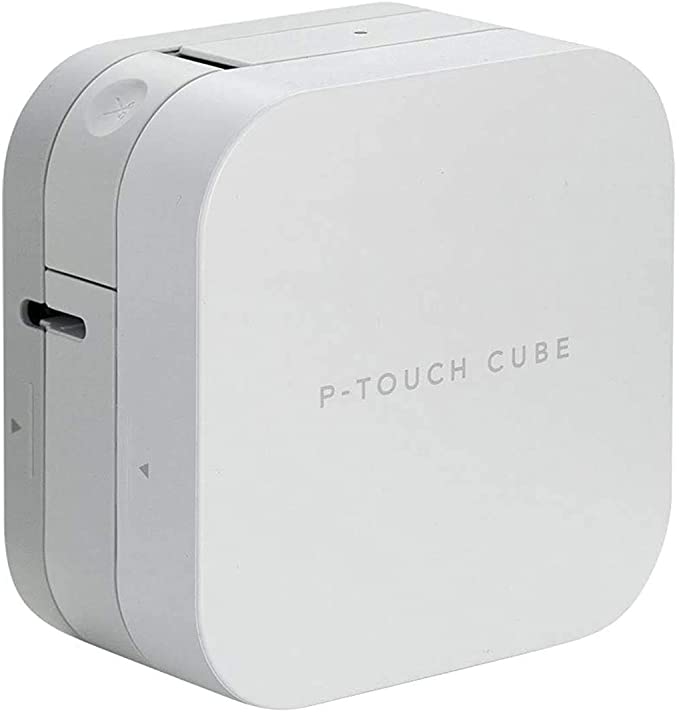 Presents for mothers that include pictures are always a huge win. I LOVE these personalized photo art options, Mom Love print and Watercolor Hearts print, from Minted. They do a beautiful job!
Bath Caddy– Give your mom an incentive to actually take a bath so she can relax for a while! This bath caddy makes me want to stop everything I'm doing to take a bath! (I just added one to my cart).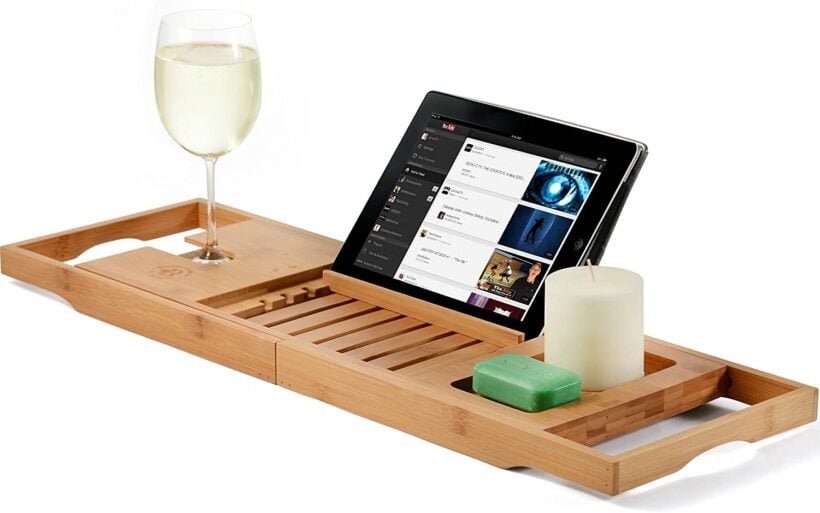 My Family Cookbook– Have a mom in your life who loves to cook? She'll probably love this family cookbook that will allow her to pass heirloom recipes on to future generations.
Personalized Gardening Tools are so fun and original if you have a gardener in your life. This company will put a name or nickname or short phrase on the handle. Super clever!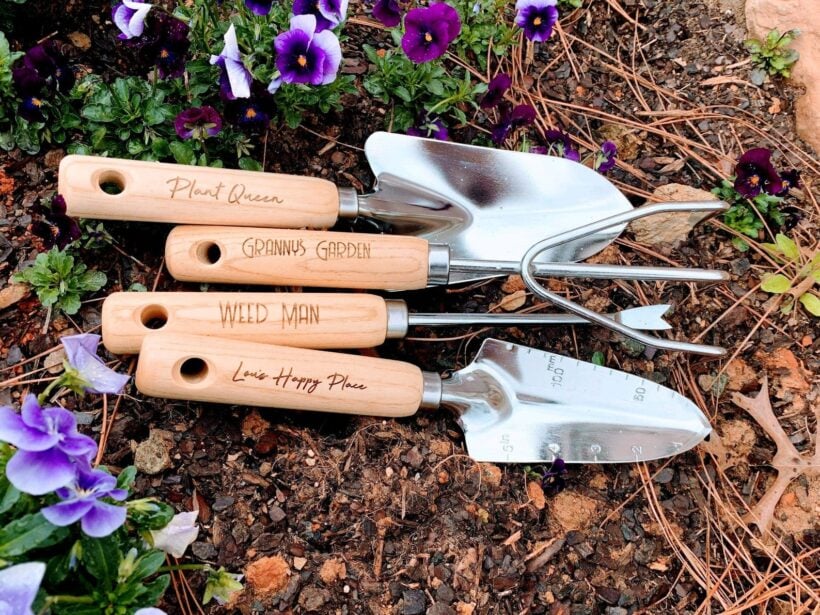 Comfy and Cute PJs– No one loves being in PJs more than me, but I don't want to look frumpy and my guess is most moms don't. That's where comfy and cute PJs come in. This set meets all the requirements and comes in so many different colors you are bound to find an option your mom or wife will love.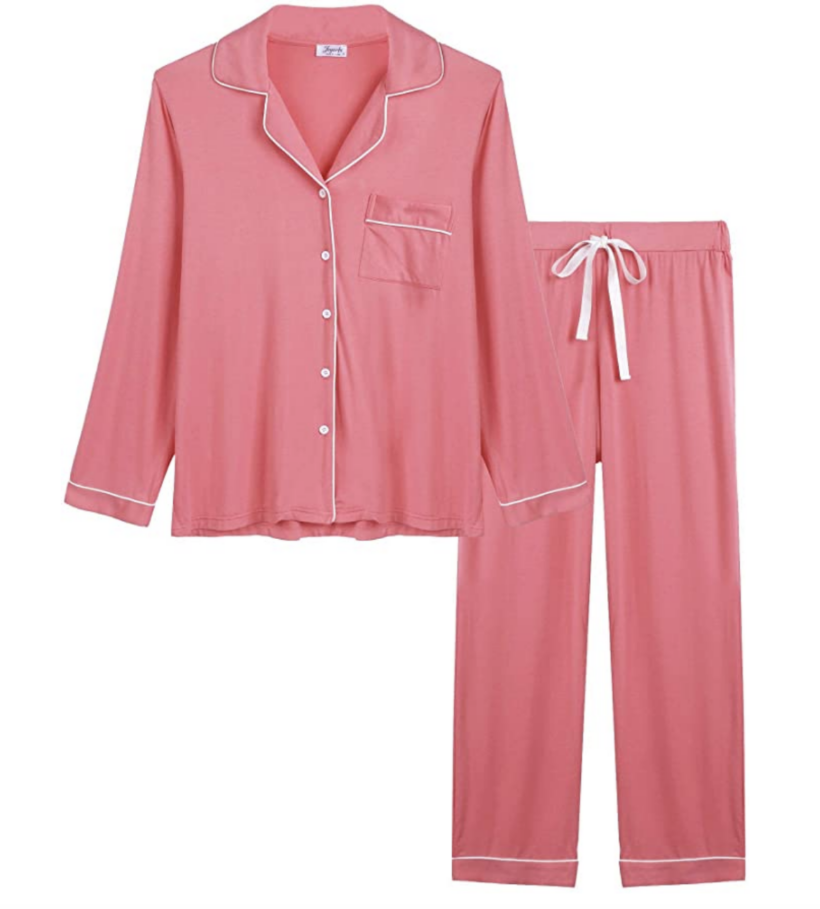 Personalized Return Address Stamp– This is the exact return address stamp that I bought for Joe and I as a housewarming gift when we moved into our new house last year and it's absolutely amazing. You send in a photo of the house you want sketched and then it's turned into a stamp. It's STUNNING!!!! I cannot more highly recommend it!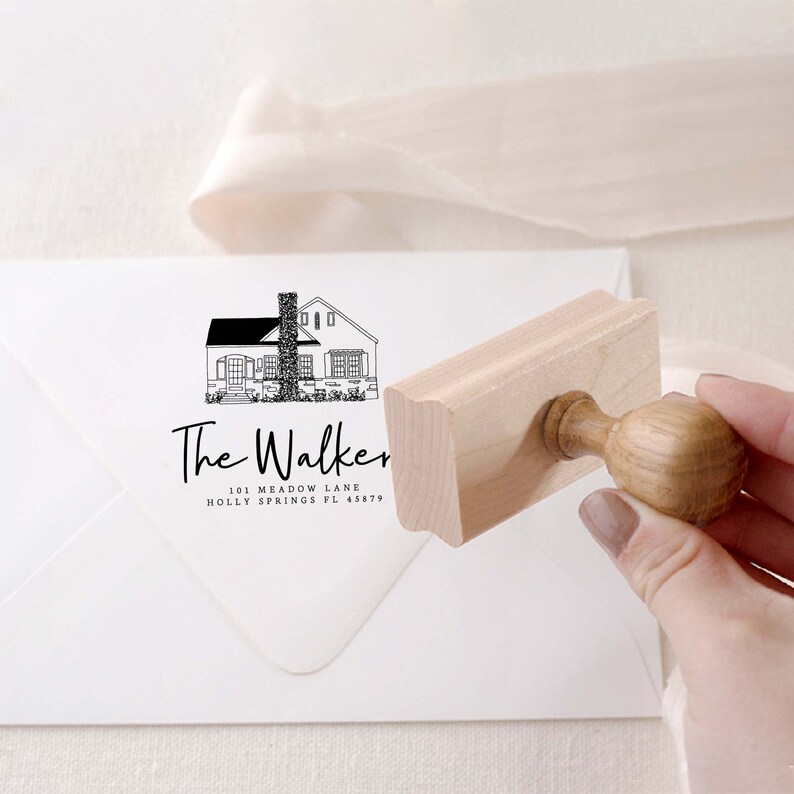 A pretty throw blanket– I recently ordered three (yes…3) of these beautiful Turkish blankets for our family and I cannot sing their praises enough! They are soft and cozy. And because they are 100% cotton, I'm confident they will wash well and will last a long time. And they come in beautiful colors, so it should be easy to find a color the moms in your life will love. And the price is AMAZING!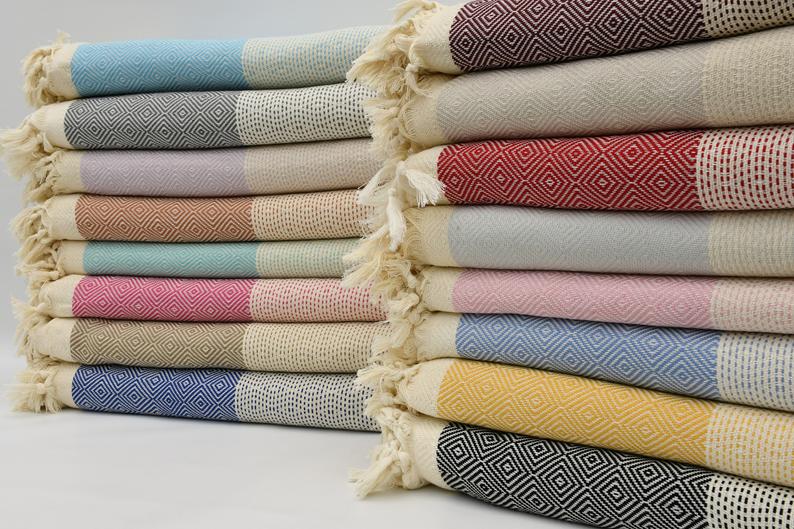 Daily Harvest Box– Alright, I speak on behalf of lots of moms when I tell you that over the past pandemic year, lots of have gotten really sick of cooking. For a long while, we were handling breakfast, lunch and dinner every single day for the whole family. And even with help it's just been a lot. I had subscribed to Daily Harvest in the past and started again during the pandemic so that I could at least have an easy/mindless and healthy lunch to prepare for myself most days. BONUS–my girls like them too! Mint & Cacao and Strawberry & Peach are my personal favorites. You can save $25 off your first box using the code TASHA25–just click here.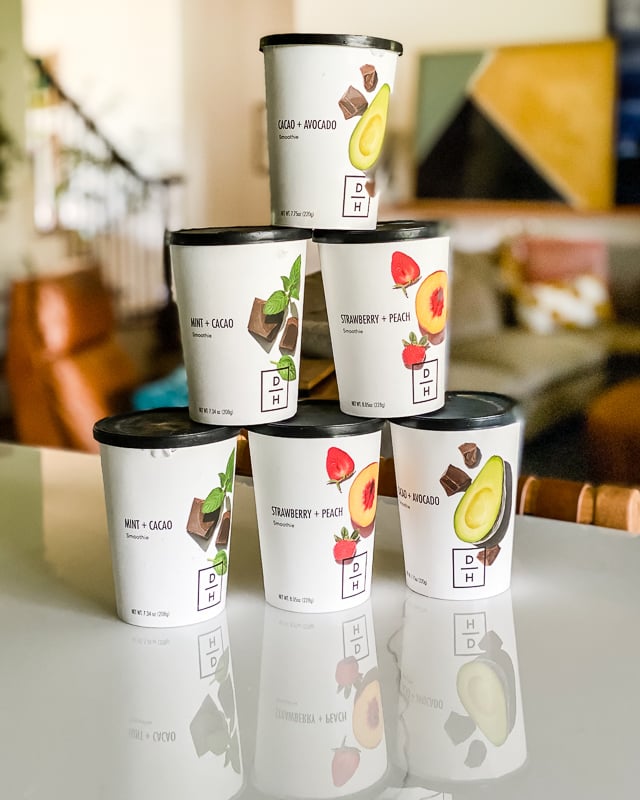 Are you looking for something a little more "local" this year? Some farmer's markets have gift cards or tokens you can can buy and gift. Then mom can go pick her own fresh goodies and foods! Or if she prefers a more curated offering of local produce, gift her a membership to a local CSA.
Extra special ideas for grandmothers are a special craft like these handprint flowers or even a picture/craft of the month! Pinterest is a wealth of knowledge for sentimental and fun kid-friendly crafts. Or if Mom really doesn't need anything but wants to spend time with her family, plan a special family outing or a trip to her favorite spot. That thoughtfulness will be much appreciated!
I think these are all amazing options. I know lots of moms and grandmas who would be so happy to get lots of these gifts on their special day! Presents for mothers can be tough, but with this amazing list, you are sure to pick gifts that all of the moms on your list will appreciate.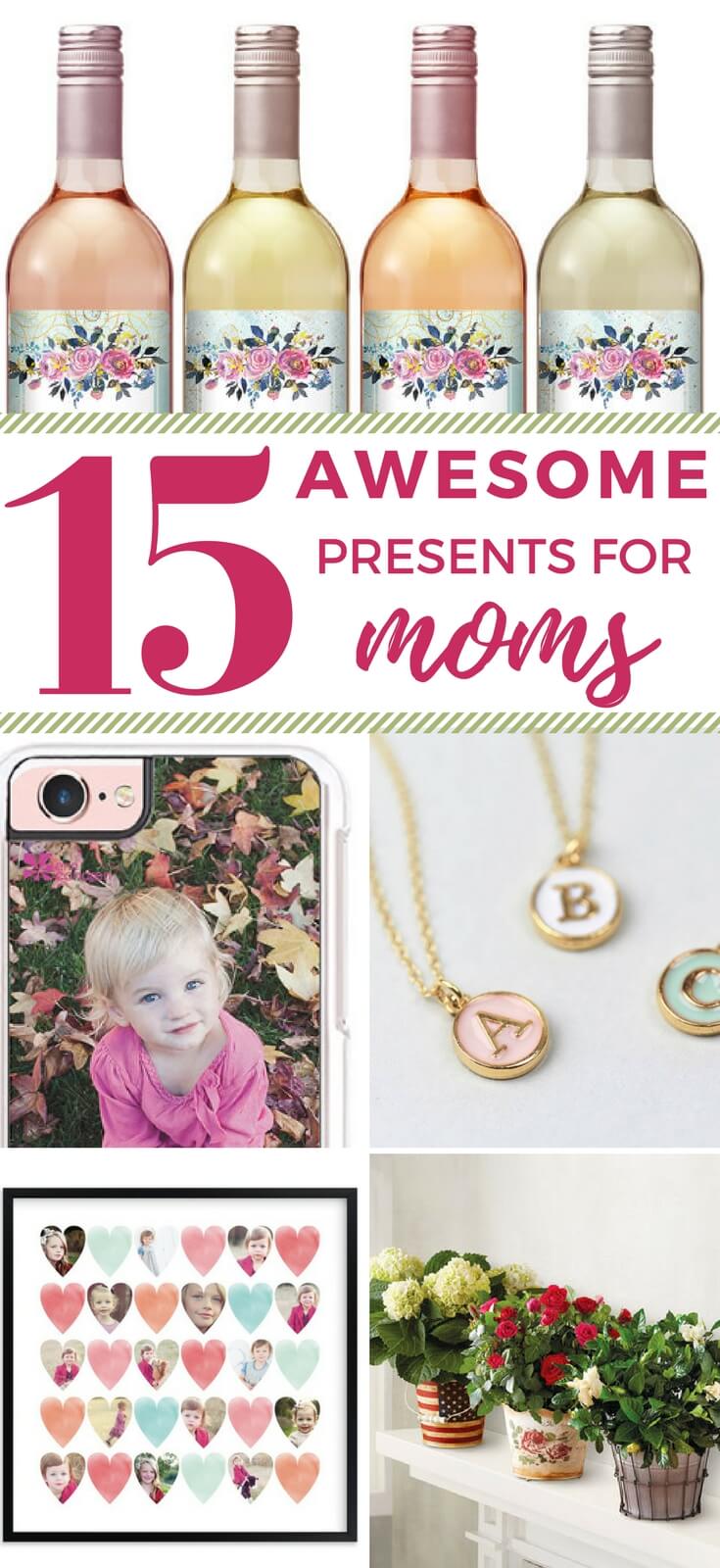 Other posts you may enjoy:
10 Father's Day Gift Ideas that Men Will Love!
The Absolute Best Gifts for Travelers (from someone who knows)!
The Best Tech Gifts for All the Tech Lovers In Your Life
Wondering how I approach transforming rooms and spaces in our home? Check out Designer in a Binder®.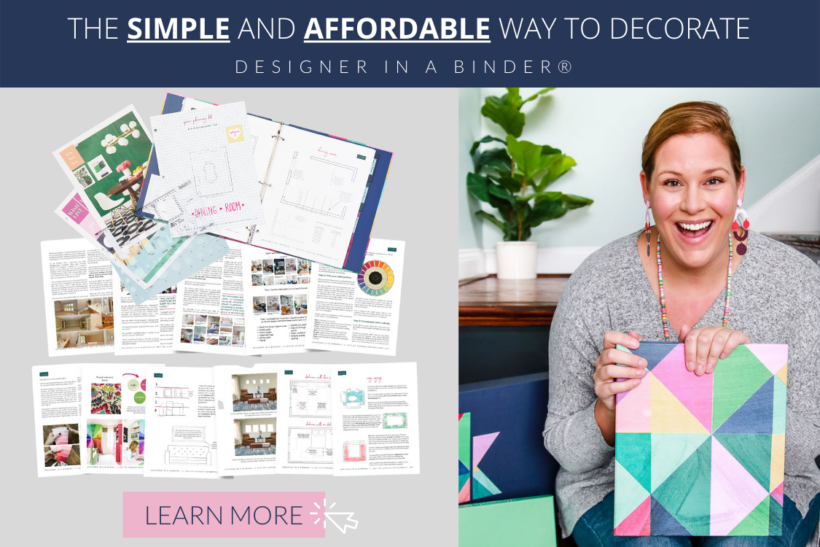 And if you want exclusive content and behind-the-scenes sneak peeks, be sure to subscribe before you head out!