A DIY fire pit can transform a basic backyard into an awesome hangout space. There are also some stylish and affordable fire pits you can buy if you don't have the time or desire to make your own. We have pulled together the best options out there!
We are starting to feel a little twinge of warmth in the air down here, and that has me thinking about outside family time! We love the renovation we did on our back deck last year. We also built an awesome bar and redid the back yard landscaping. But one of my favorite things we added that really take our enjoyment of the deck to the next level are the 2 fire pit columns.
When we were in the planning stages, we talked about adding a DIY fire pit in the back yard, but decided with the layout of our yard, buying something was a better way to enjoy the deck and a fire pit. We went with fire columns (you can find more info on them at the end of this post) because they worked great on the deck and the propane tanks fit inside the columns, so we didn't have to worry about hiding the propane tanks in some other way. The fire pits have made it possible to sit outside even when it's chilly, which has been so nice!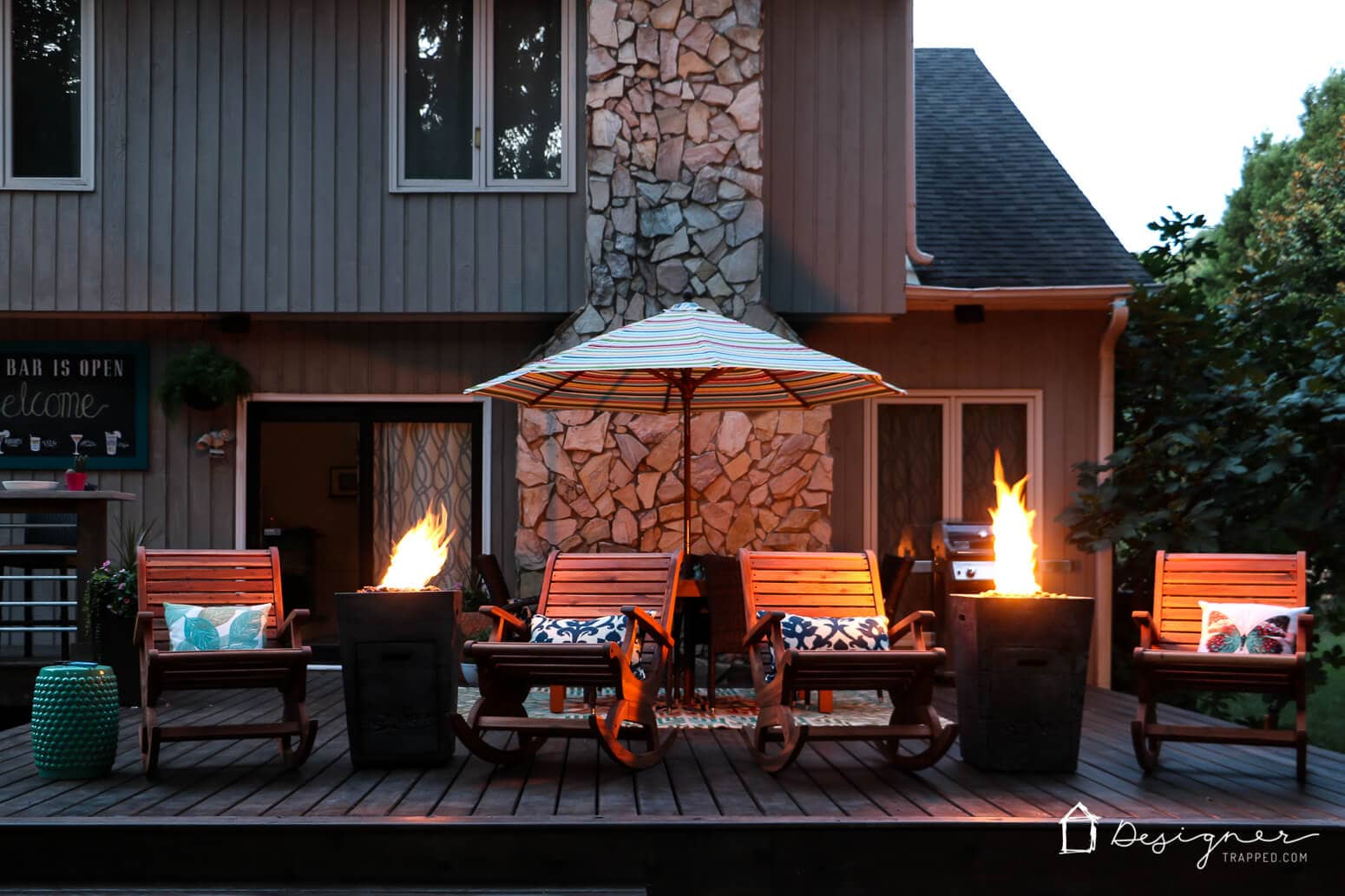 I love these, and am so glad we went with them. They are so cozy and fit between the chairs perfectly. Not to mention they allow me to stay on the deck and enjoy it while the girls are playing in the yard!
Of course before we made the final decision to purchase, I perused a million different DIY fire pits!!! I wanted to share the best of the best that I found, in case your mind is also turning to how to enjoy your outside space more this spring and summer. This is the perfect time to do the grunt work so you can have an awesome spot for family and friend time when the weather officially turns warmer!
This concrete Fire bowl from Man Made DIY is so unique. Y'all know I love anything concrete ;) and the bowl shapes gives it a cool modern feel.
A great tutorial for a circular DIY fire pit, Bower Power did a great job on this classic shape. It is perfect if you want a more traditional look!
Homemade Modern's square concrete fire pit is sleek and cool! It has nice wide sides, which I really like, and is a modern take on the conventional round fire pit.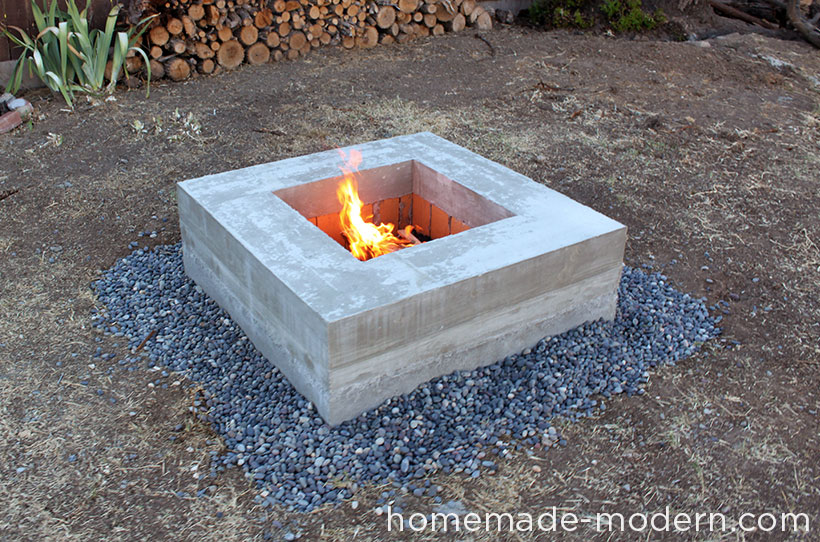 The easy 4-step DIY fire pit by A Beautiful Mess is perfect for anyone looking to put together a fire pit that looks great in a short amount of time! The end results are great and who can argue with 4 steps being easy?!?
This fire pit with bench from Allen on Instructables is amazing. I love that it is a patio with a fire pit in the middle, but the bench is what really makes it awesome! What a great place to gather and hang out!
This stacked stone fire pit on Houzz is beautiful. It is a classic look that I really love. It is a little bit rustic but still really functional.
A totally different twist, this metal and glass fire pit by
The Art of Doing Stuff
is a smaller version. Made to sit on top of table, it is perfect for a smaller deck or a cozy sitting sitting space. ANd the design is gorgeous!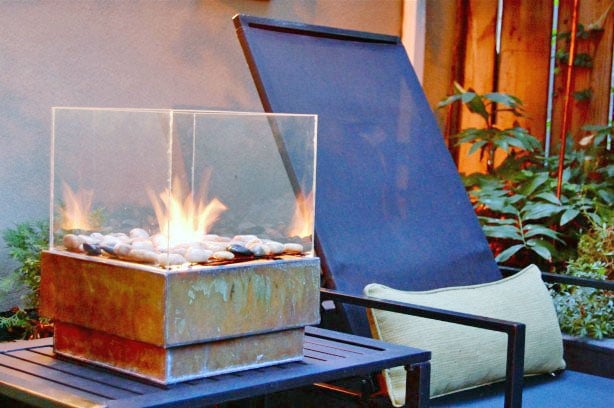 A super cool idea is this rustic DIY fire pit by
Greco Design Company.
If you are looking for something that has more of a campfire vibe, this is the one for you!
This post contains some affiliate links for your convenience (which means if you make a purchase after clicking a link I will earn a small commission which helps keep my blog up and running but it won't cost you a penny more)! Click here to read my full disclosure policy.
Is a DIY fire pit not something you want to tackle? There are tons of amazing options out there that you can buy! Check out these great options I found. Keep in mind that with lots of fire pits that are propane powered, there is a tank. The reason we chose the column, besides how great they fit in the space and worked with my decor, is that the tank sits inside the column.

Don't these have you ready for fireside fun? I cannot wait to relax by our fire pits and enjoy outside time with my family!
Before you head out to plan your perfect backyard, make sure you sign up to receive my guide to designing a room you love. Then you will love the inside of your home as much as you love that new outdoor space :)

[go_portfolio id="outdoor_projects"]