Screened-In Porch Tour + Outdoor Decorating Tips
Last Updated on October 6, 2022
Looking for inspiring screened-in porch ideas? These practical outdoor decorating tips and screened-in porch reveal will leave you feeling super inspired!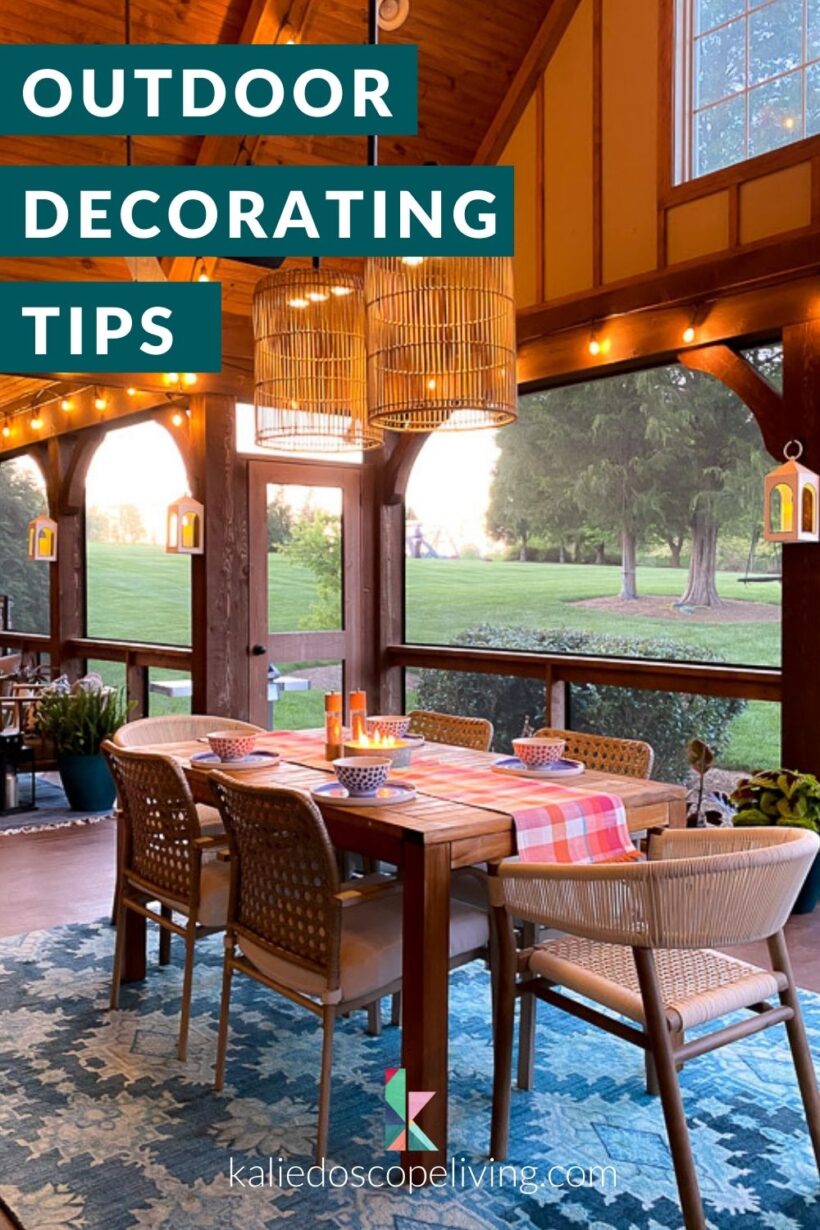 Happy Friday, friends! You may remember when we moved into our house at the end of October 2020 hearing me say that what really made us fall in love with it is the incredible screened-in porch. It took my breath away when we first saw it! We did have some nice Fall weather to enjoy out there after we moved in, and we even used it more than we expected over the Winter. But now we are entering our first FULL warm weather season in this house, so I finally took the time to really decorate and finish this space. AND I'M TOTALLY SMITTEN with how it turned out! If you love it, Pin It so you can refer back to it later!
This post contains affiliate links for your convenience. Click here for my full disclosure policy.
Before I show you the space, I wanted to share the ideas that I hope people will take away from this post!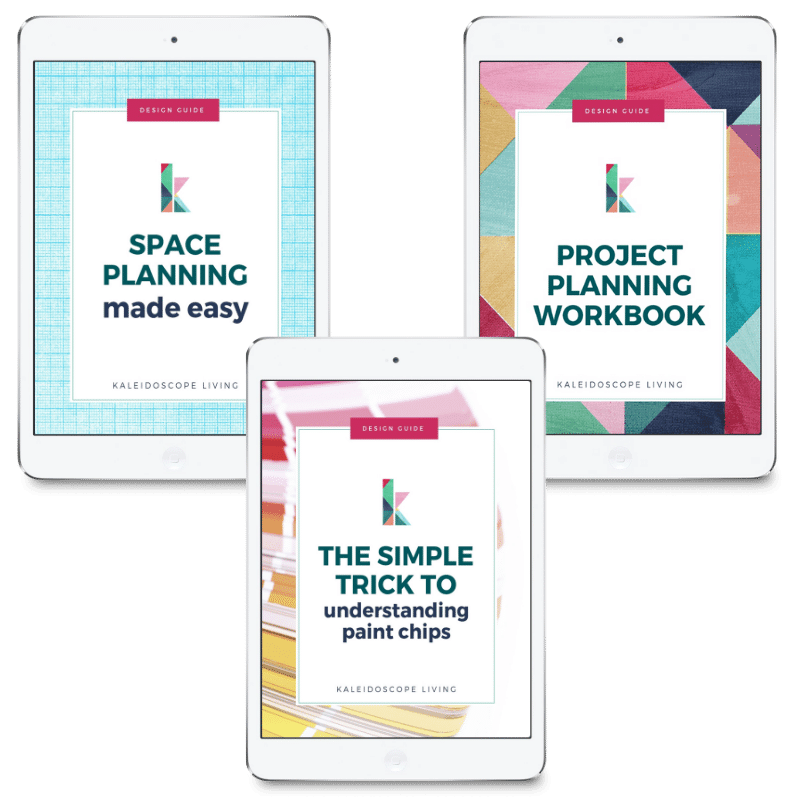 Get my FREE design guides when you subscribe!
My Top Scr

eened-in-Porch Decorating Tips
Tip #1: Create Zones
If you have a large space, create zones. For example, we have an eating zone as well as some lounging zones. The most obvious seating area is in front of the fireplace, but we also have a rocking chair in the opposite corner for those days. And this egg chair was a splurge, but it's everyone's favorite spot. We move it so that it's in front of the ottoman whenever we watch movies out here. It's the comfiest chair and seats 2 comfortably.
Tip #2: Make your space USEABLE!
This sounds obvious, but a lot of people miss this crucial point. Our table and chairs are comfy and functional. When the weather is warm enough, we eat dinner out here every single night and this is the only spot where we really watch TV. And it's because the furniture we've chosen isn't just pretty. It's comfy and functional so it makes us WANT to use the space regularly.
Tip # 3: Add ambient lighting
One of my best screened-in-porch ideas is to add as much ambient light as possible! We built that DIY outdoor chandelier over our table and it gives the table such a wonderful glow during dinner. We also hung string lights that are on a light switch–that adds a huge magical factor. And I just recently added these hanging lanterns with battery-operated candles. Couple all of those electric lights with plenty of candles and you can't help but enjoy and relax. You can see them in action in the video below.
And you can find links to some of my favorite outdoor lanterns by clicking on the image below.
Tip #4: Add plants!!!!
True, you may have to drag them in and out before those Spring temperatures stabilize, but plants add so much texture, interest and beauty to outdoor living spaces! I'm a big believer in having plants everywhere (in fact, we talked about the 2 things absolutely every room needs in this podcast episode–plants is one of those things)!
Tip #5: Bring in pops of color!
It's no secret that I use a lot of color in my decorating. But even if you are afraid to decorate with color inside, trust me when I say your outdoor space can handle (and needs) pops of color to really bring it to life. You can take more chances with color in an outdoor space because it's going to be balanced with all the nature surrounding your space. If you do restrain yourself in the color department, make sure to use plenty of different textures to make sure the space has enough interest!
I'll do my best to link to all the available sources at the end of this post, as well as highlight DIY projects that we tackled in this space.
For now, take a look at how it turned out! I hope you'll get several porch decorating ideas for yourself!!! ! First, let's check it out in daylight (spoiler alert–evening time is my favorite out here–keep scrolling for those photos).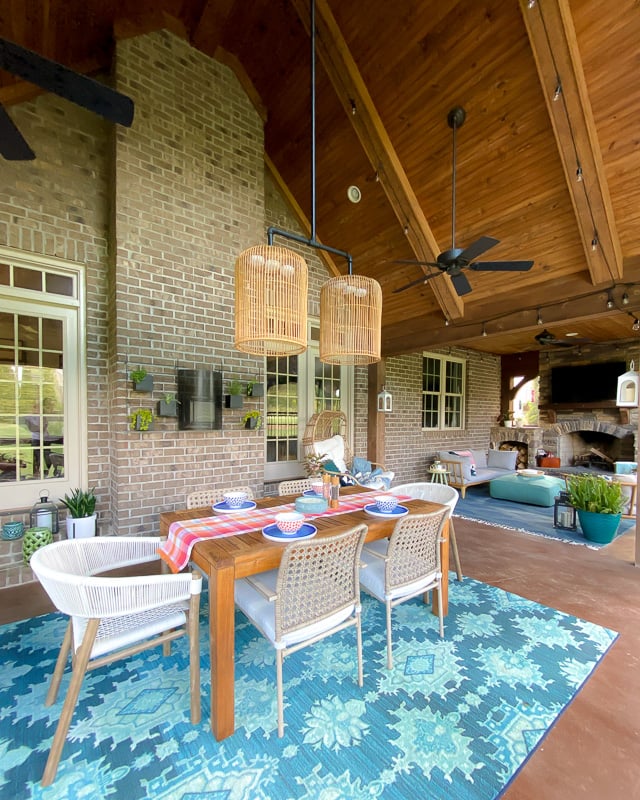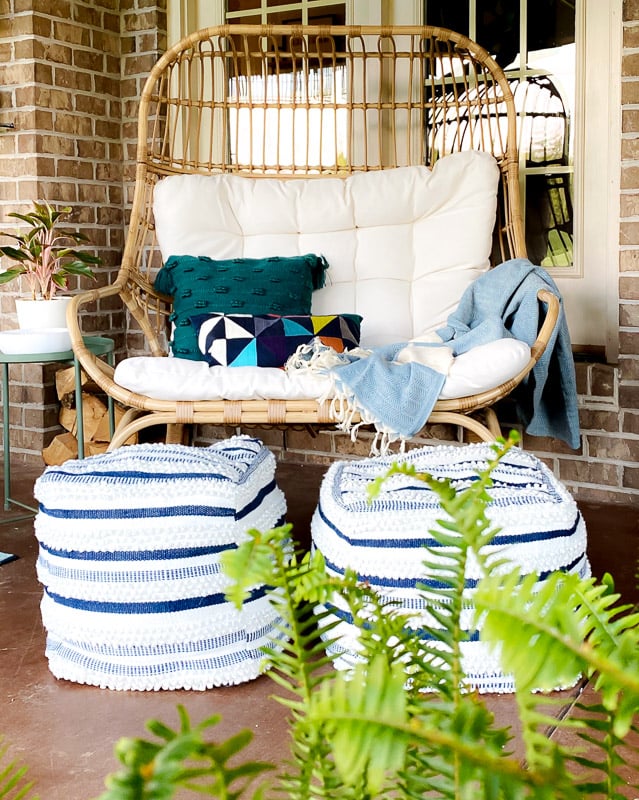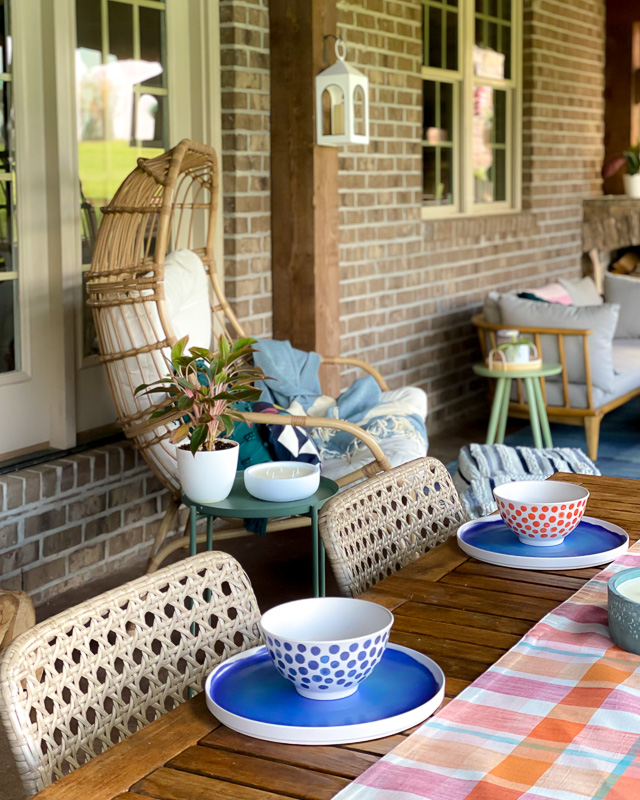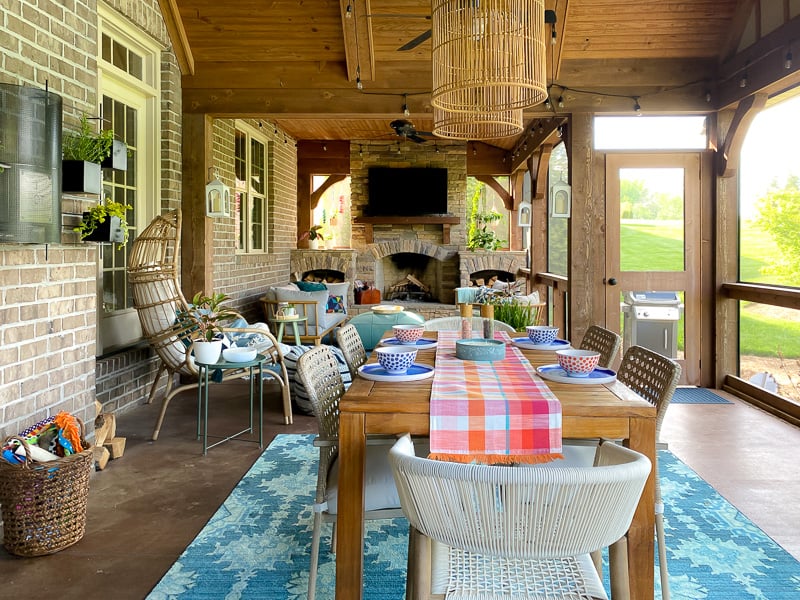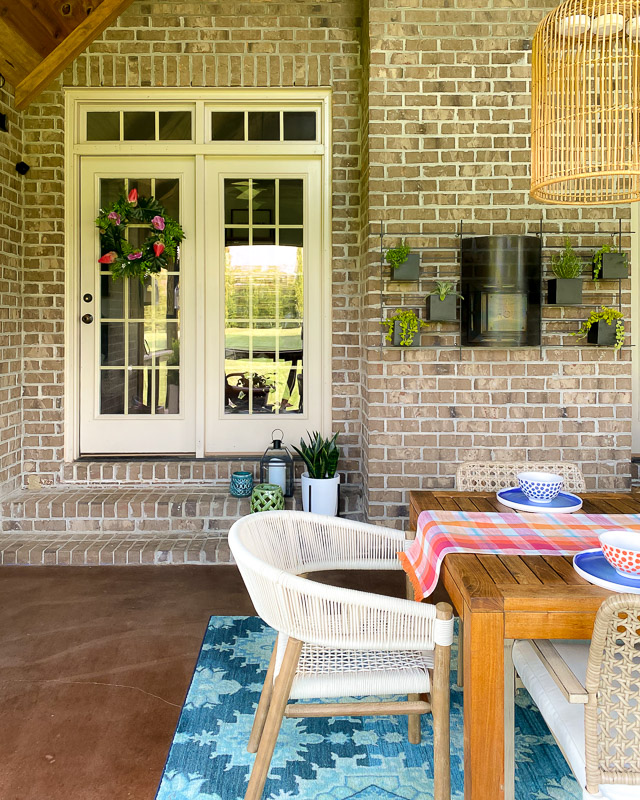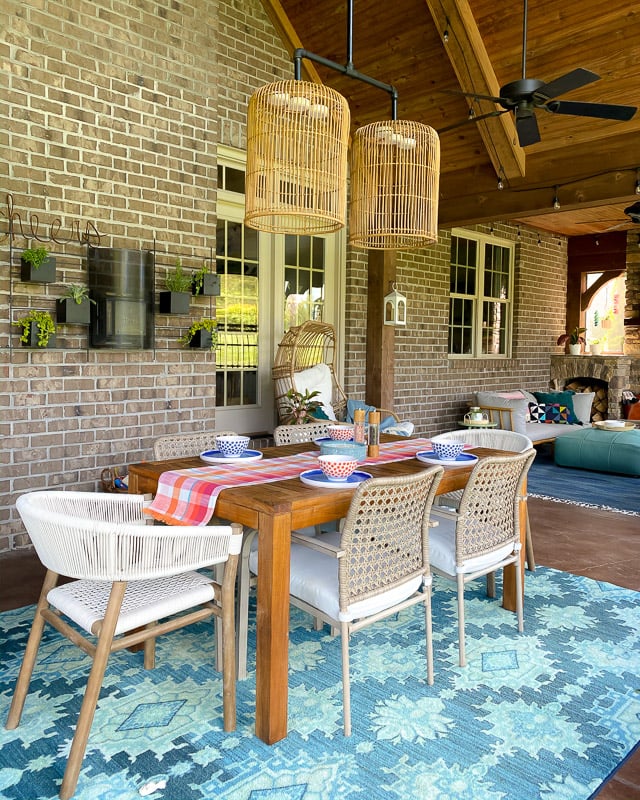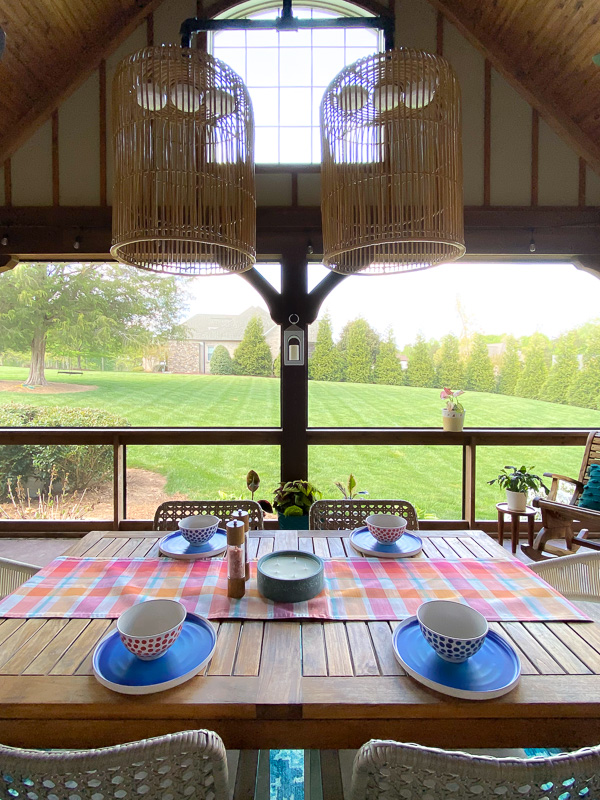 But now let's take a look at it in the evening when it's PURE MAGIC!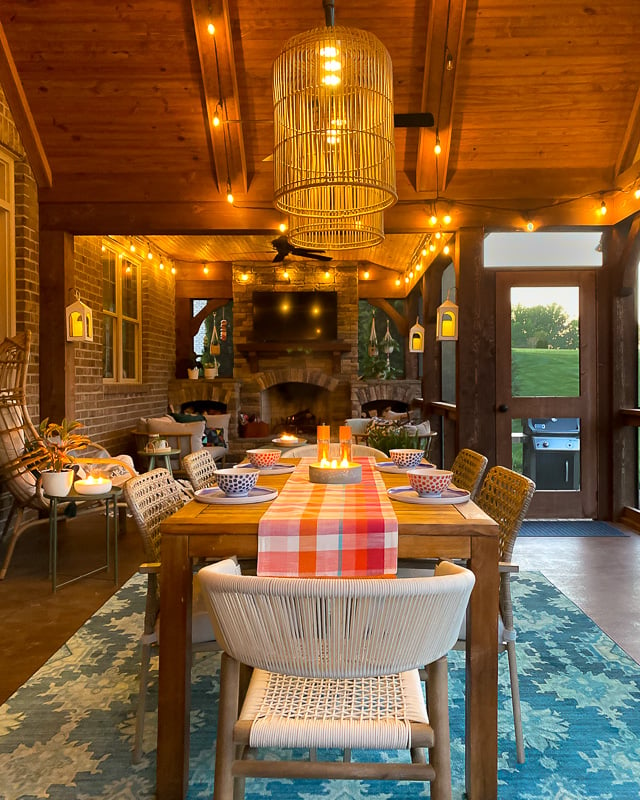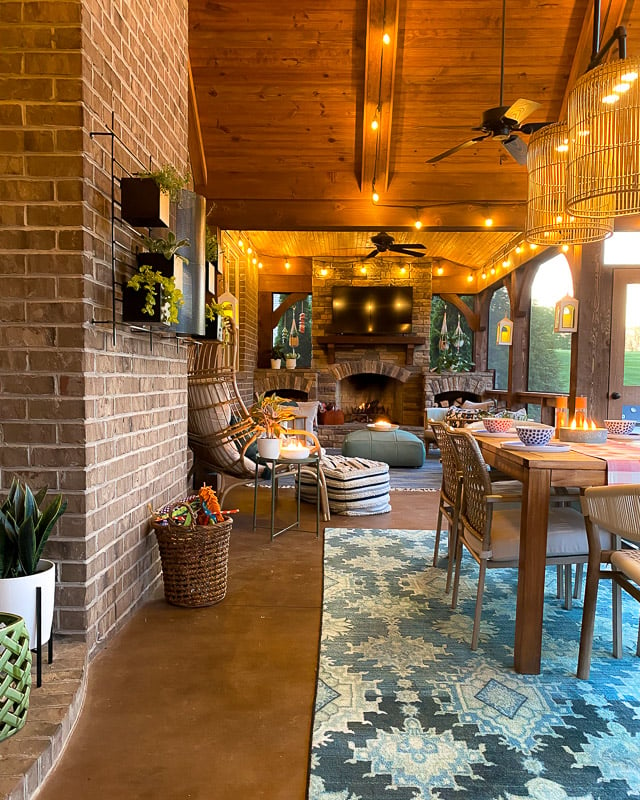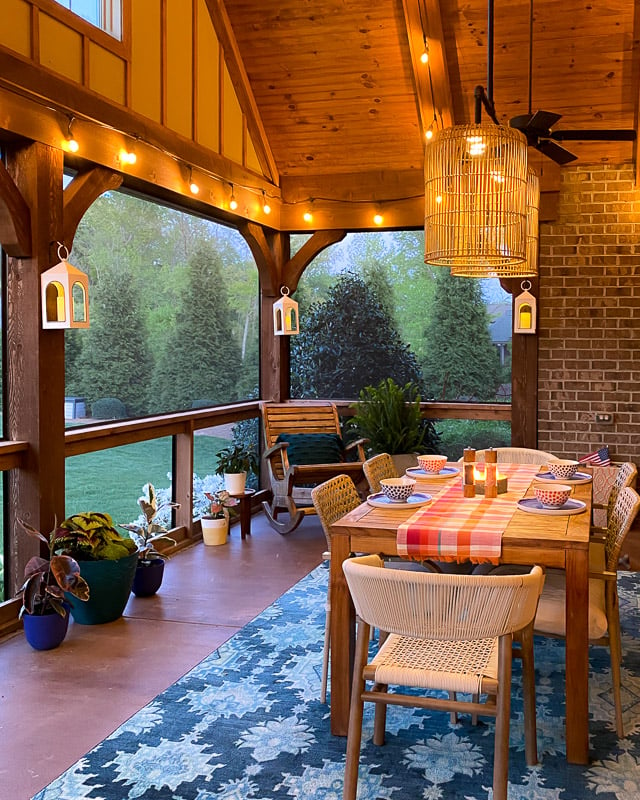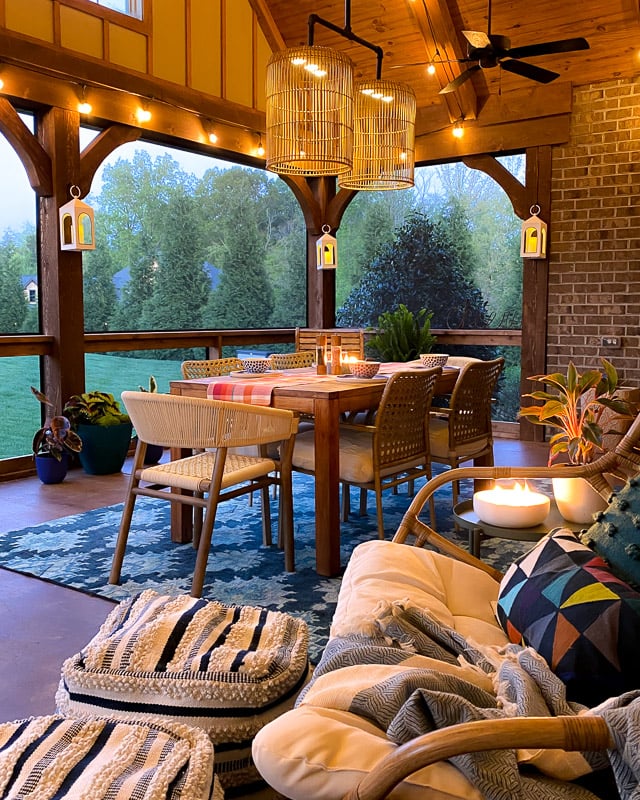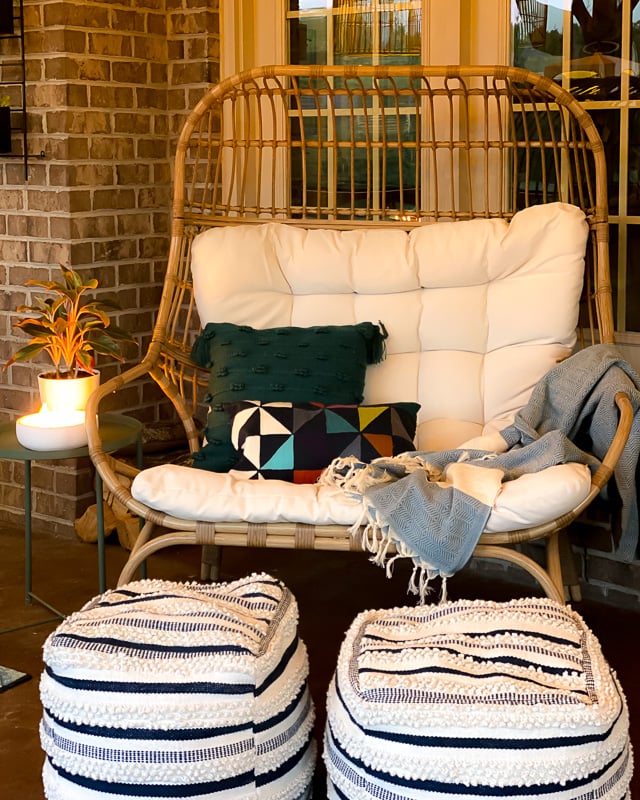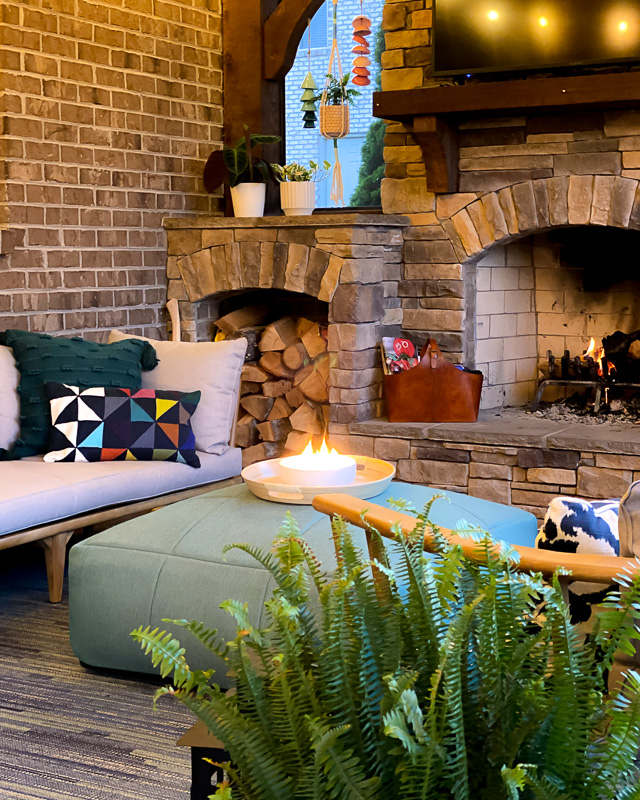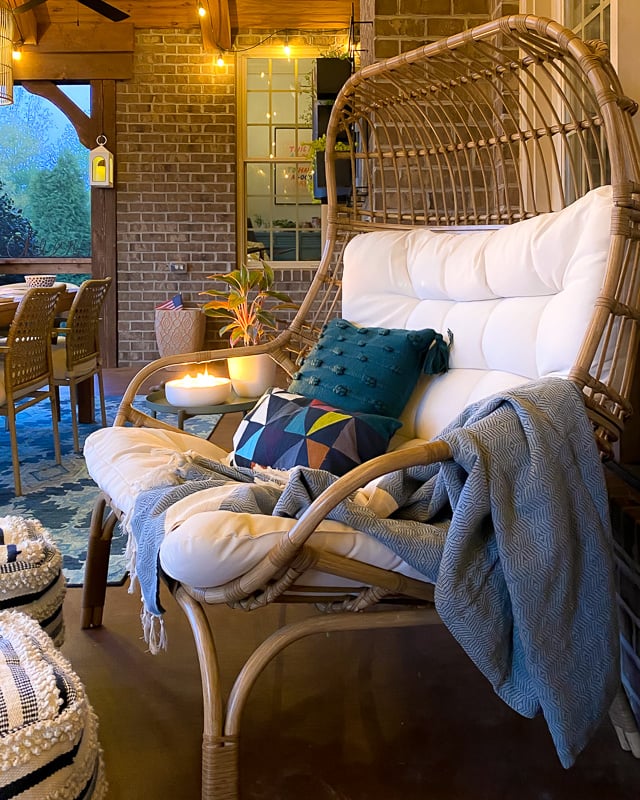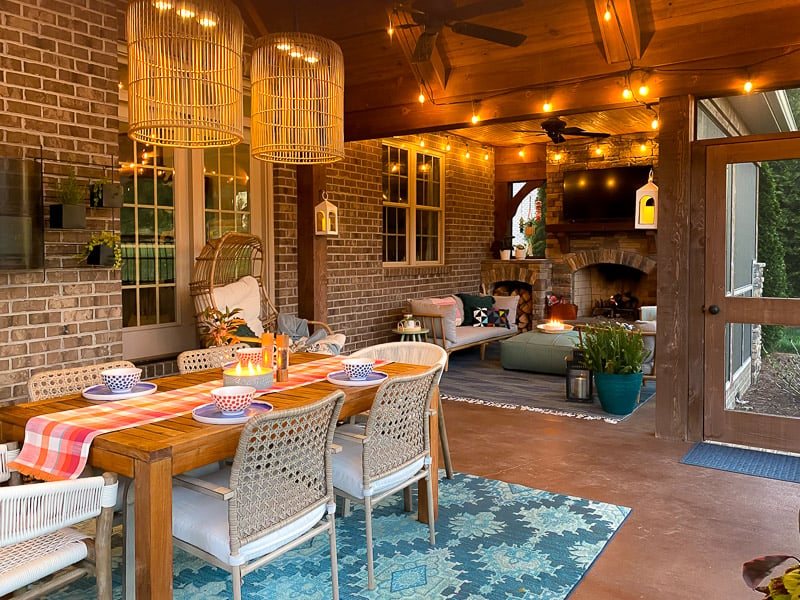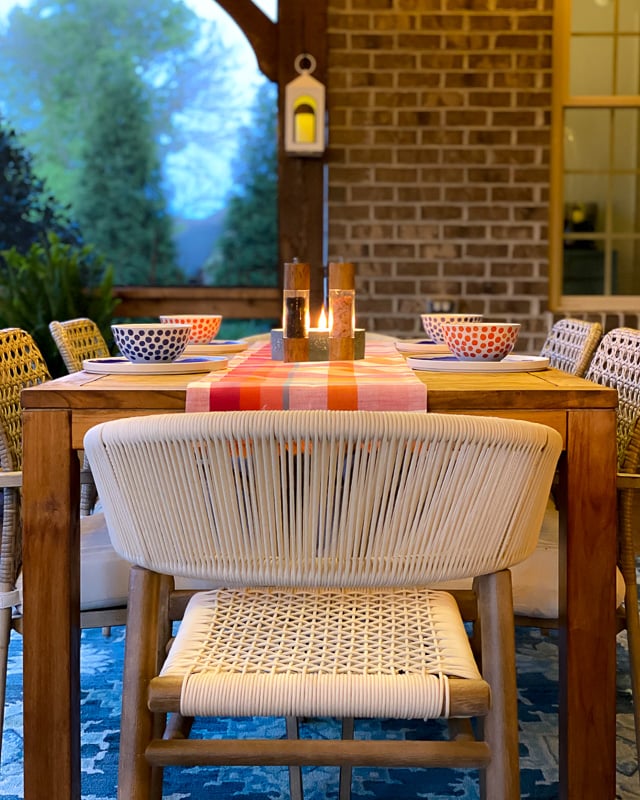 Can you see why I'm in love?! It's my favorite space on the planet. No exaggeration.
Now, as promised, here's the source list!
Outdoor Porch Source List
Our main seating area furniture is from Article:
For the rest of what you see in the space, click on any of the photos below for full product details! I've also included a seating set that's really similar to ours from Article, but more budget-friendly!

Other posts you may enjoy:
Wondering how I approach transforming rooms and spaces in our home? Check out Designer in a Binder®.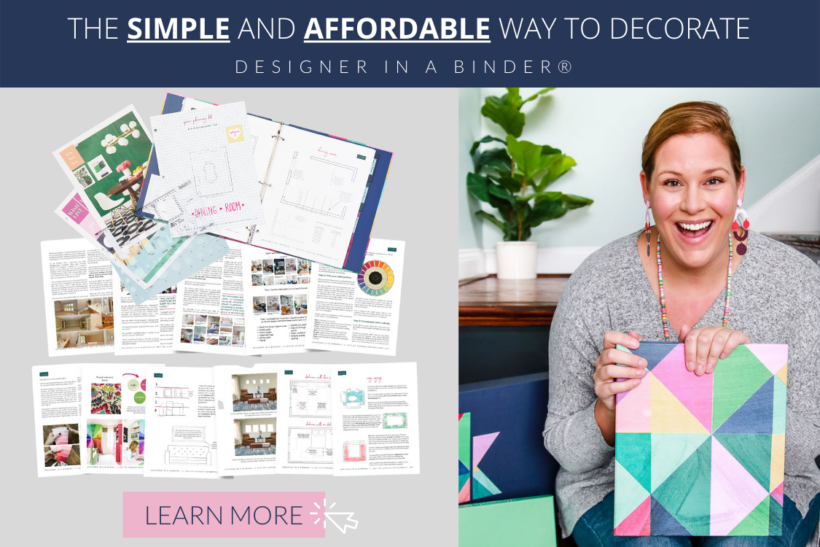 And if you want exclusive content and behind-the-scenes sneak peeks, be sure to subscribe before you head out!