DIY Macrame Plant Hanger Tutorial
Last Updated on July 15, 2022
Create a colorful DIY macrame plant hanger! Simple and quick to make and very budget-friendly, you can customize your hangers with any color combination. This is the perfect fun DIY for your outdoor space this summer!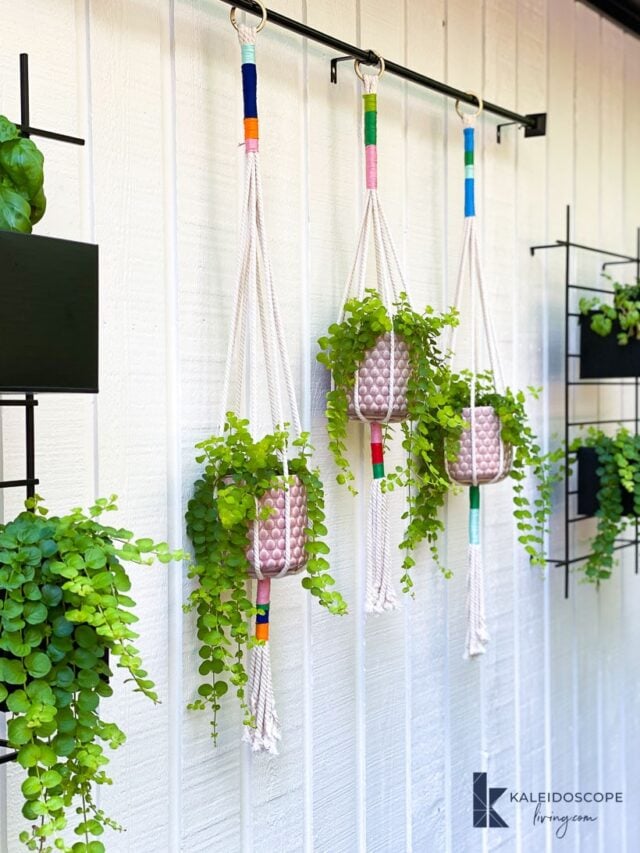 I have spent the last few months looking for fun and simple projects that my girls and I can do together. Is anyone else excited every time they come up with something new and fun? I have recently discovered that we all love rope wrapping crafts! There is something therapeutic about it, and it is something kids can do easily. We started with some epic wall hangings for their doors. Then we moved on to outdoor decor and created this DIY macrame plant hanger. 
How to DIY a Macrame Plant Hanger
Materials Needed:
Steps:
If you prefer video tutorials, you can watch the video below. If you prefer to read the tutorial, just scroll past the video for all the step-by-step written instructions.
1) Roll out your first rope section and measure to the length you want your hanger. My long plant hangers are 40" inches. I made the one in the middle shorter for some variety, but didn't measure. Then double your rope without cutting. Repeat this 4 times to create 8 pieces (4 loops).
2) Put the ring through loops at the top. Cut the bottom–that will eventually create the tassel.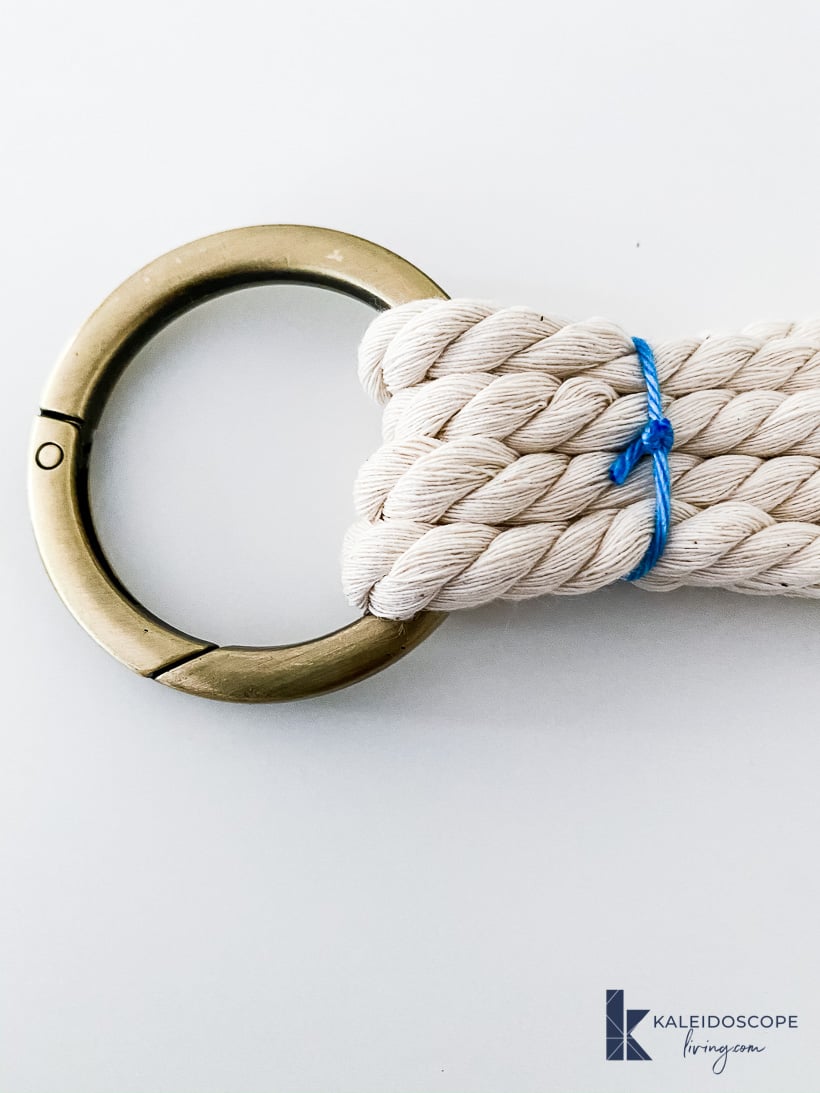 3) Now it is time to start wrapping your colored thread/yarn. Tie your rope together with one piece of thread (see above) to keep it neat and tidy. You can choose your colors and how long each block goes! This part is totally up to you. Use your glue gun to secure the end of your yarn before you start wrapping and again at the end of each color.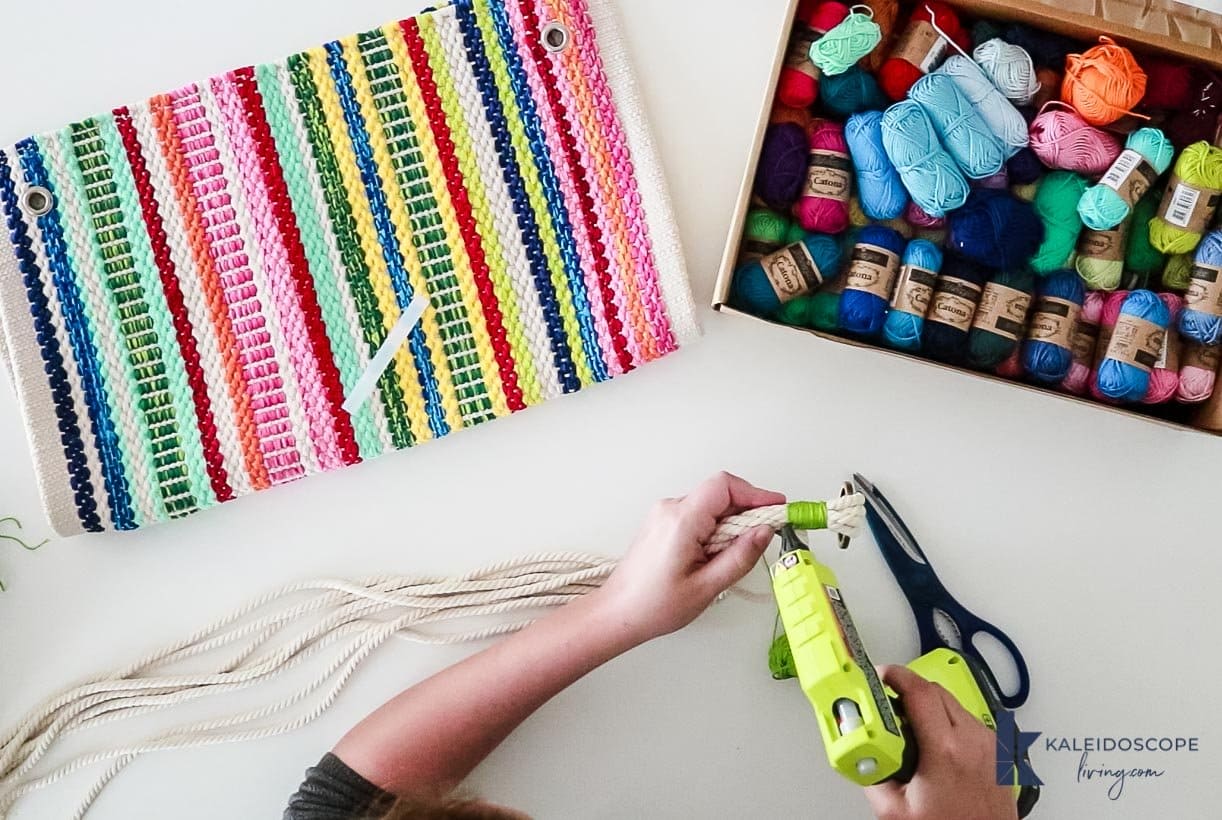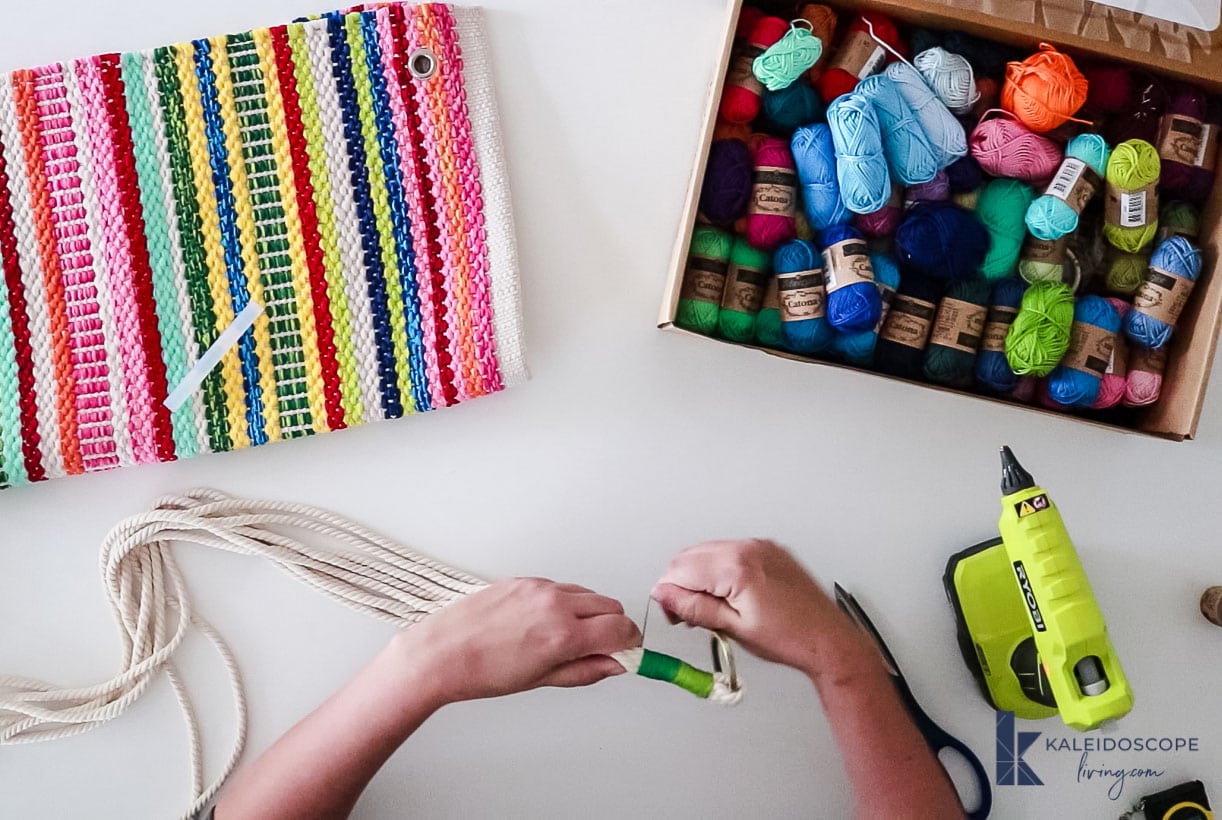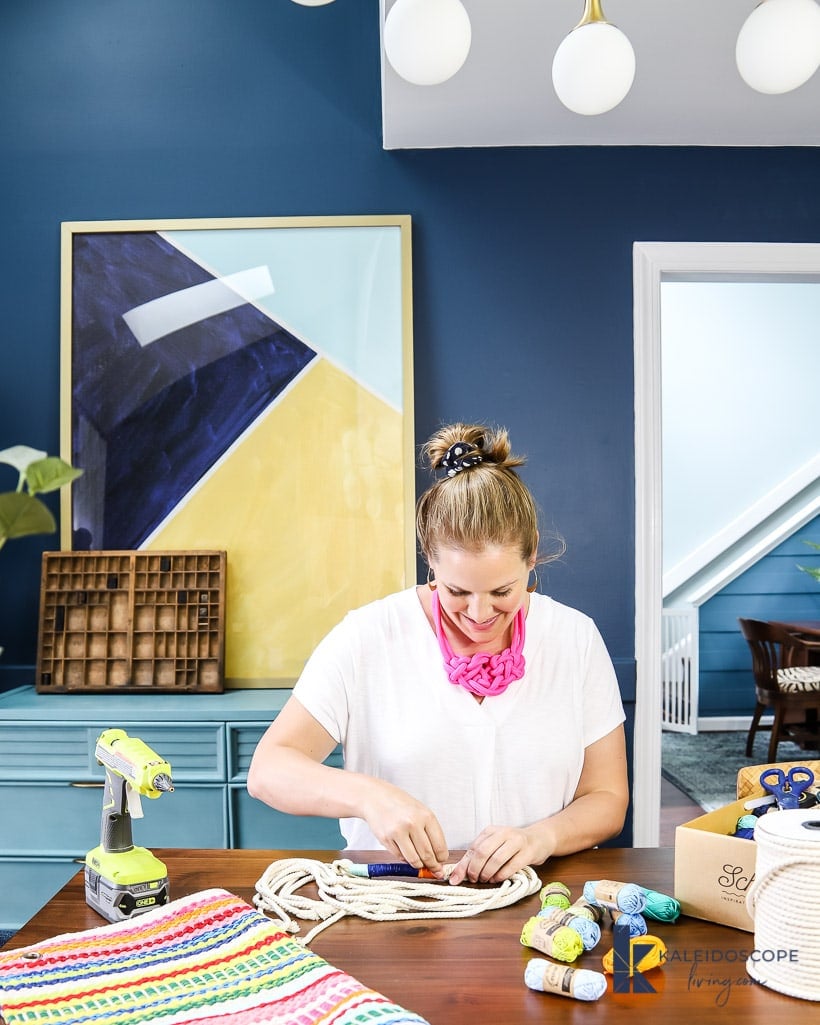 4) Move down to the second section you want to be wrapped, making sure you leave lots of room to place your pot. Also, make sure you are leaving room at the bottom for your rope ends to hang with a tassel effect.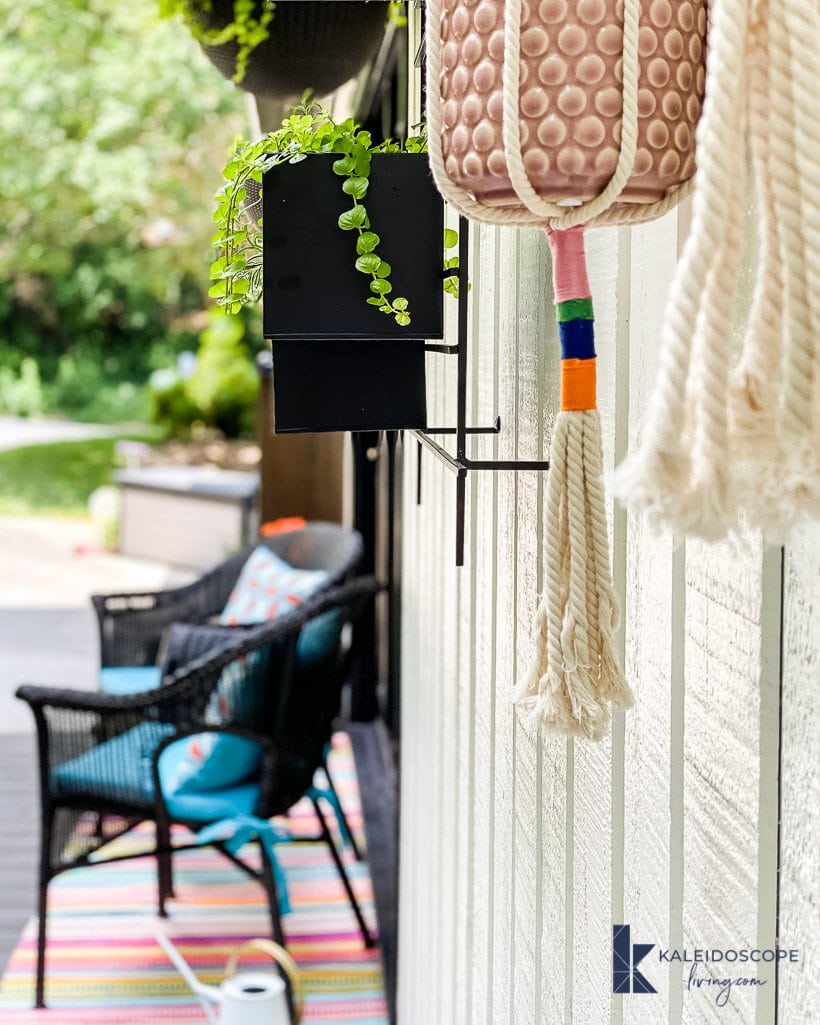 6) Hang up your DIY macrame plant hangers and pop in your pots! We used a curtain rod to hang ours from so they are in a line. I love that they are hanging at different lengths–it gives even more visual interest. This looks beautiful on our back deck and fills this large wall perfectly!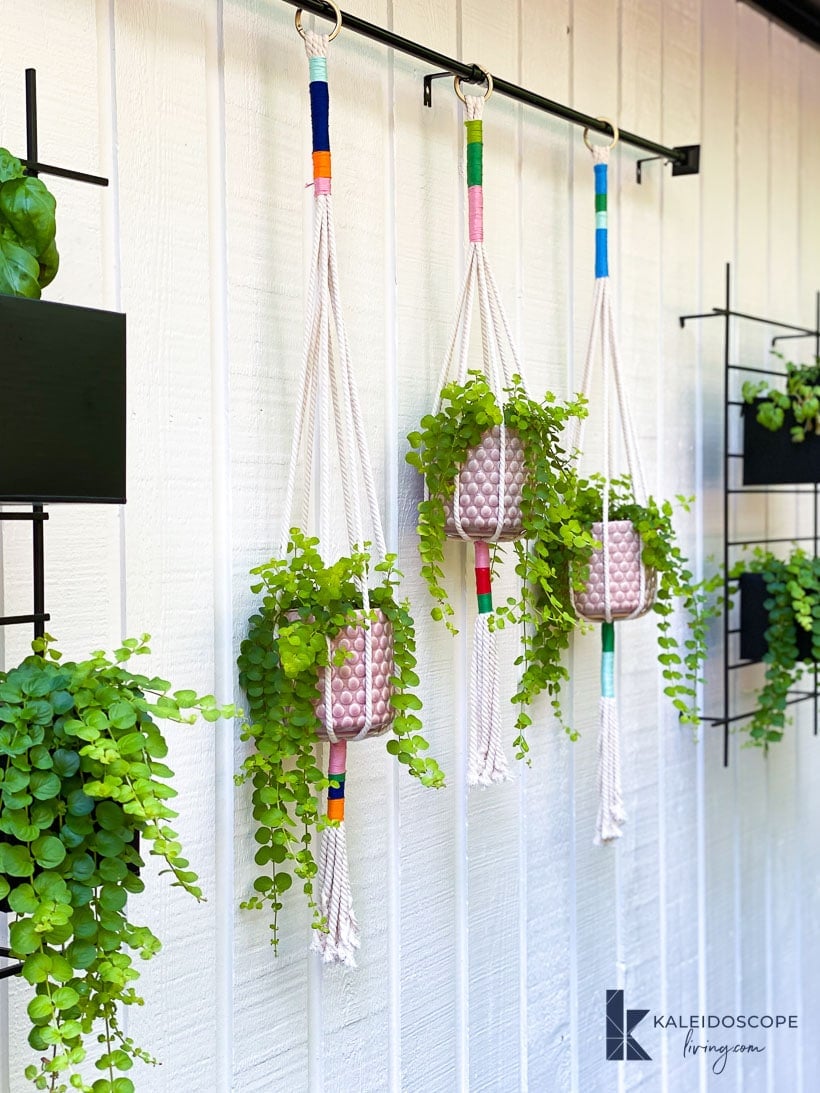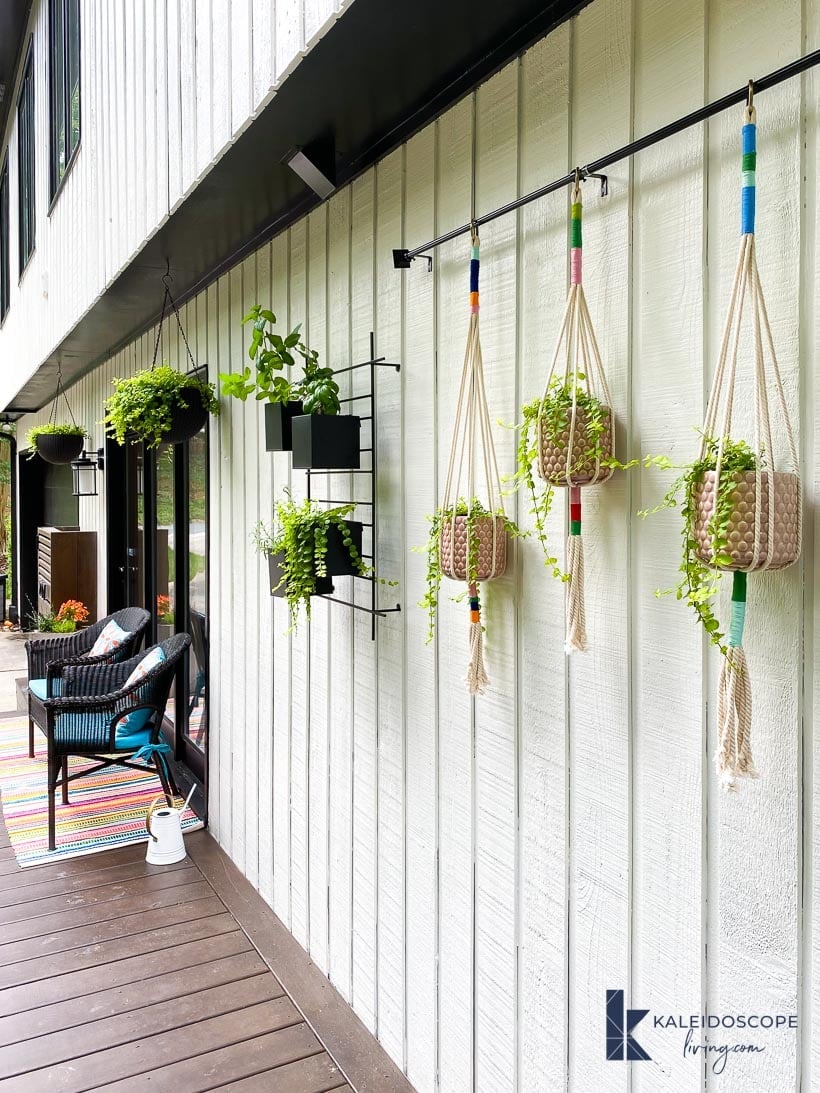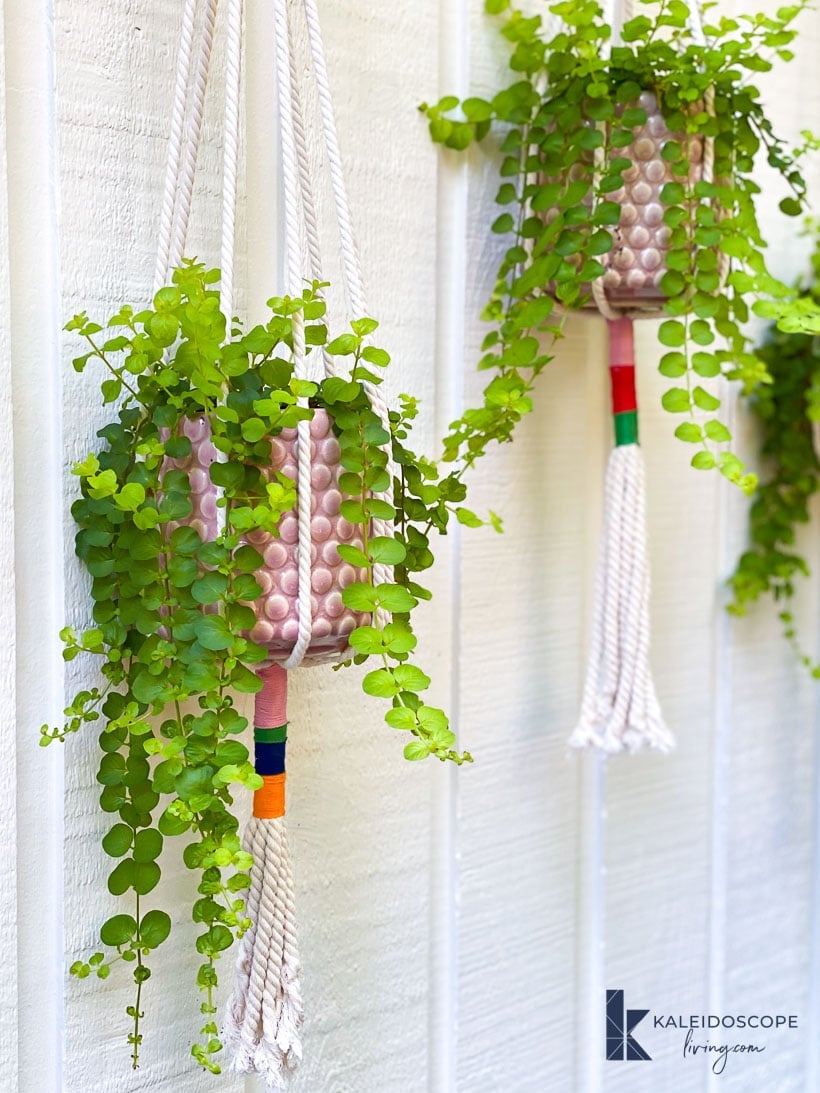 And that's it! A super simple DIY that looks incredibly high-end. I really love how these turned out, and they look amazing all hanging together. Y'all know there is nothing that makes me happier than a pop of color!
Wondering how I approach transforming rooms and spaces in our home? Check out Designer in a Binder®.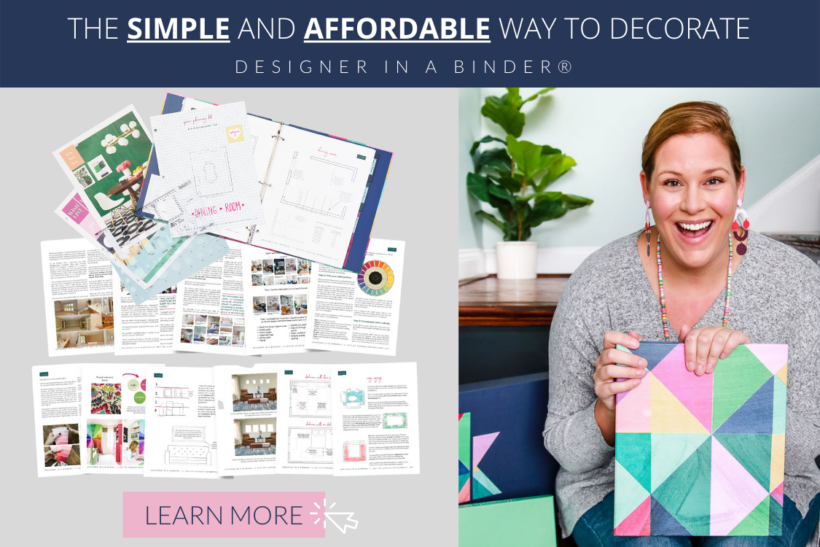 And if you want exclusive content and behind-the-scenes sneak peeks, be sure to subscribe before you head out!