Fireplace Design for Our Master Bedroom
Last Updated on March 3, 2022
Come check out our fireplace design for our master bedroom! Yep, you can add an electric fireplace to pretty much any room in your house. No chimney needed!
This is a sponsored post written by me on behalf of AirStone. All opinions are 100% mine.
Hey friends! If you have read my blog for a while, then you have probably seen our master bedroom. And that means you've probably also heard me complain about the size of it. And no, not because it's too small (though that would be true of every other master bedroom we have ever lived in). Nope. This master bedroom is too big. Weird thing to complain about, I know. But seriously, check it out. We have our bed on one side of the room. Nothing weird about that.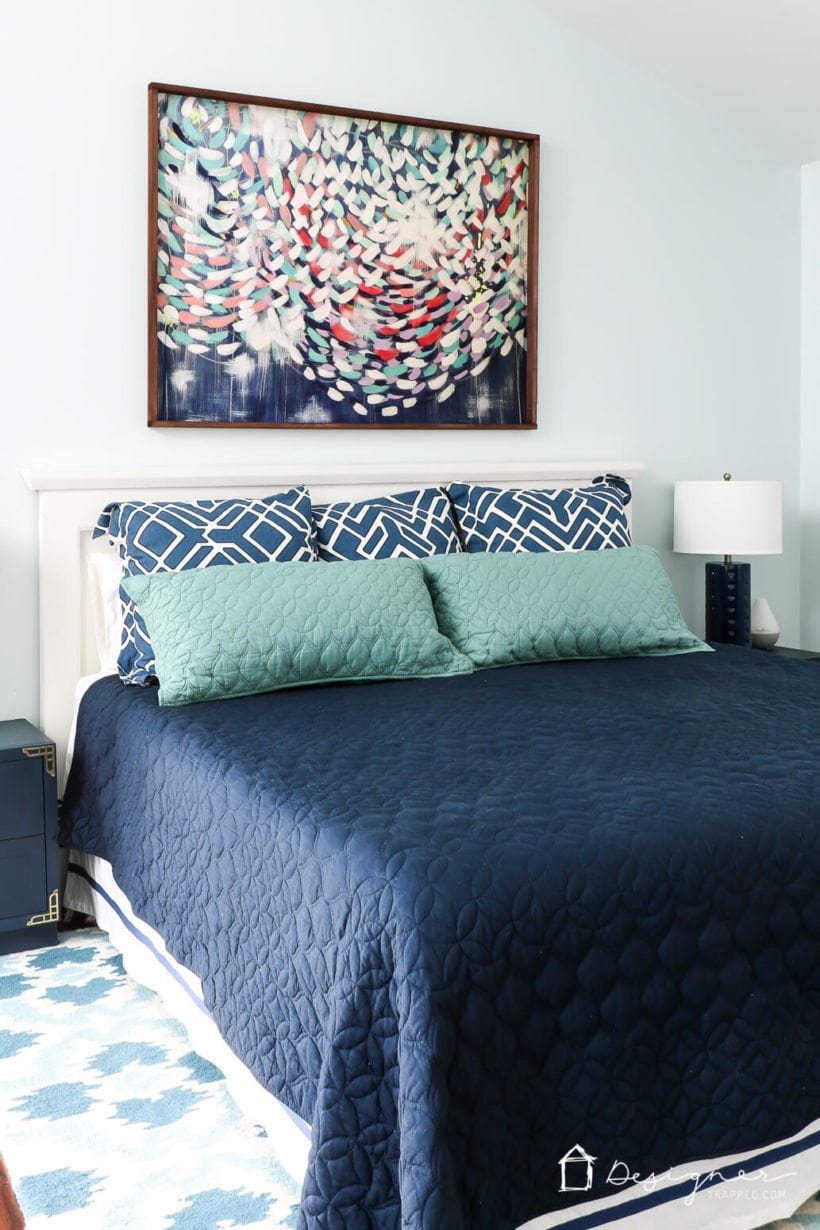 But then we have a whole 'nother "wing" to our bedroom that makes it feel rather cavernous…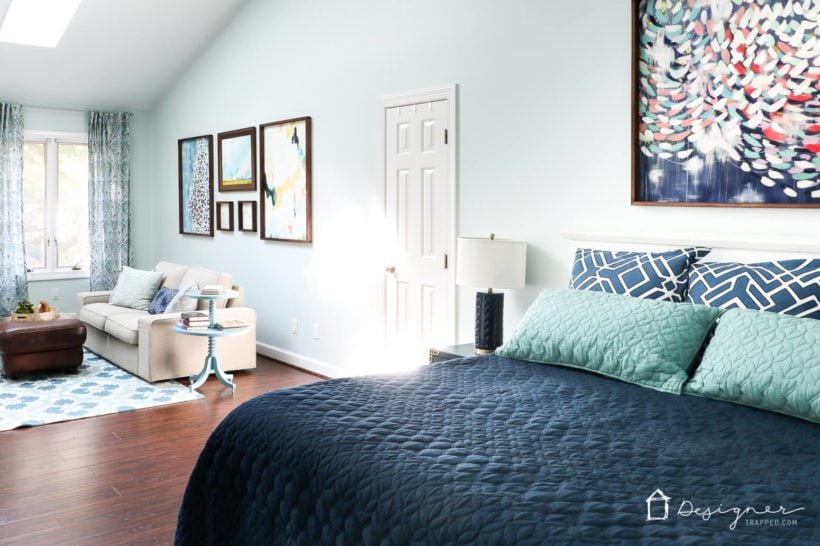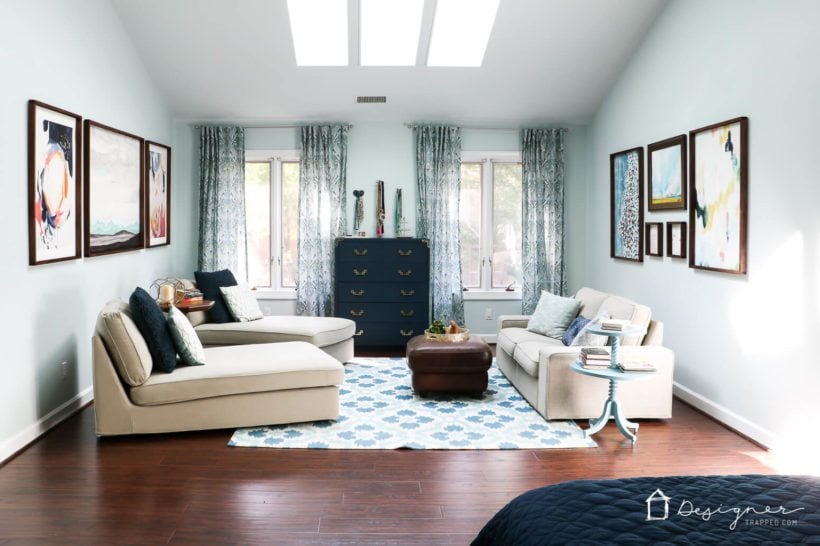 I mean, we've done what we can to make it feel cozy and inviting, but it just doesn't. It's been a struggle. We've even thought about adding a wall to create another bedroom, but we have no use for another bedroom.
So, we've decided to embrace the sitting area in our bedroom and we are adding a fireplace to the wall that the chaise lounges are currently sitting in front of. I think it will go a loooooooong way in helping to better define the space and in making it feel less cavernous and more cozy.
But here's the thing. We can't just add a chimney to our house, right?! So, we are going to use an electric fireplace and make our own fireplace surround using AirStone and I'm super excited! I made this rendering of our fireplace design, which will also feature big, old chunky shelves on either side, so that the entire wall becomes a big feature in the space. Check out the rendering our fireplace design (and please don't judge my Photoshop skills, or lack thereof–I'm working on it).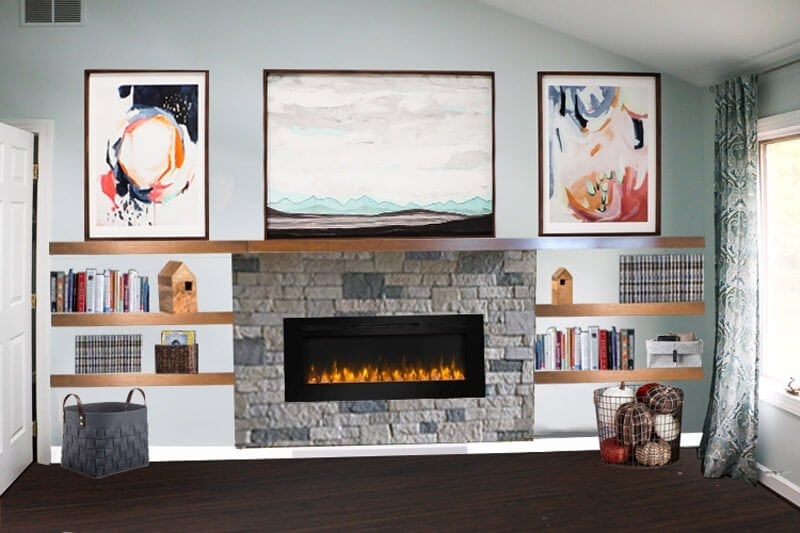 AirStone is available in three color blends: Autumn Mountain, Spring Creek, and the new Birch Bluff–we are using Spring Creek which is what you see in the rendering.
Initially, I was overwhelmed by the thought of adding a fireplace to our bedroom and I do think it would be a major pain if we were going to use natural stone. But all this will require is some really simple framing to create the box that will hold the fireplace. Then applying the Airstone should be a breeze. The pieces fit together perfectly and can be cut by hand with a hacksaw. So easy! And from the installation videos I've watched, using the adhesive is pretty straightforward. Airstone says "think icing a cupcake, not buttering toast." Best analogy ever.
Our Airstone has already been delivered and the fireplace we ordered from Amazon just arrived. Now all we have to do is source the wood for the mantel and shelves and then we can finalize the measurements for our framing.
Airstone can be used for interior and exterior projects and is infinitely easier to work with than natural stone (not to mention it's far more affordable). You can find it at Lowe's, unless you are on the West Coast (bummer for you)! If you want to get some ideas for how you can use Airstone for all kinds of different projects, head over to AirStone Inspiration.
Alright y'all! Wish us luck! I'm hoping to have the reveal for you by the end of February :)
​
[mv_create key="3″ type="list" title="Room Reveals" thumbnail="false"]​