Our Fifth Walls Are DONE (Skylight REVEAL)!
Last Updated on July 27, 2022
We recently had new VELUX skylights installed in our bedroom and the existing skylights in our dining room and bathroom replaced! Come check them out!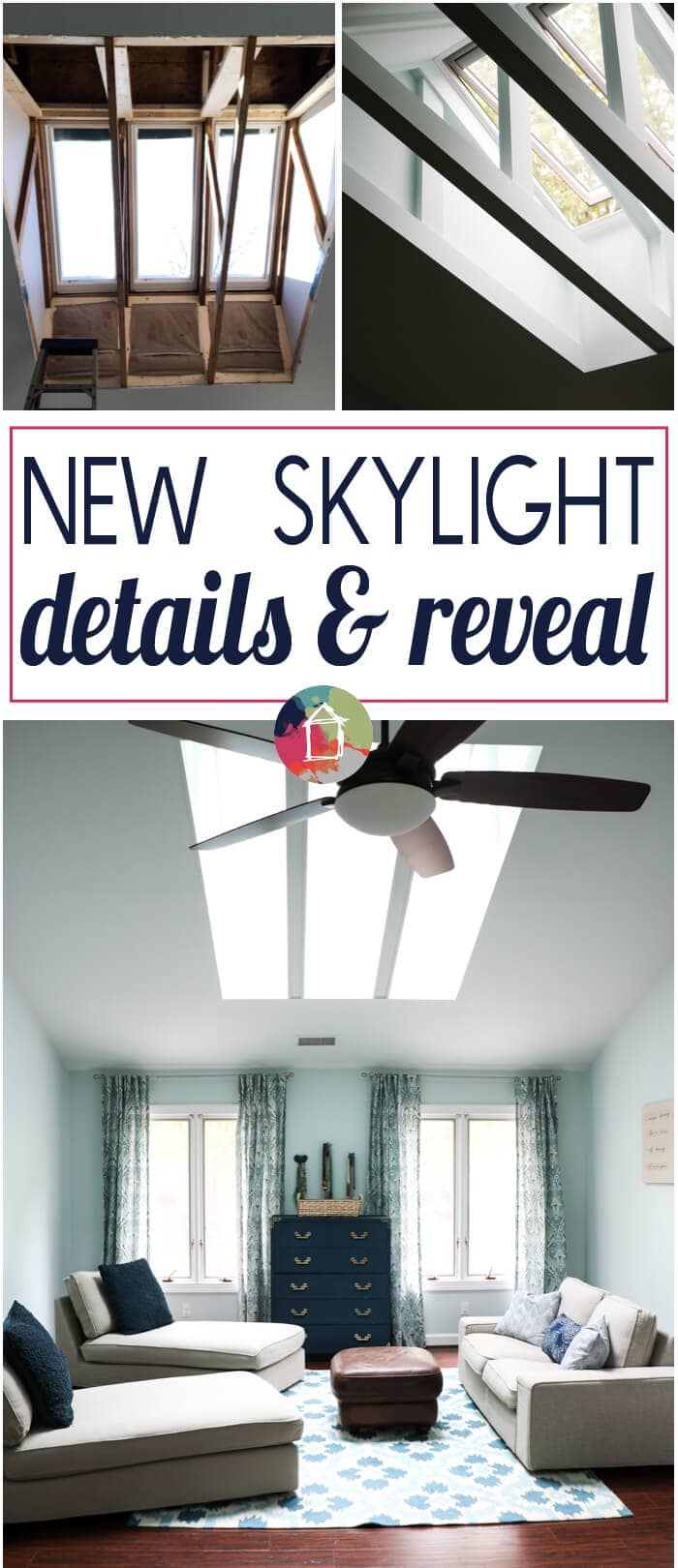 This is a sponsored post written by me on behalf of VELUX Skylights. All opinions are 100% mine.
Y'all, are you ready to see our AMAZING new skylights?! That's right! Our skylight installation is complete and our new skylights have taken our fifth walls (a.k.a. ceilings) to a whole new level! Ceilings are often ignored, and they shouldn't be. There are so many gorgeous ceiling ideas that make a huge impact, including the addition of skylights!
Not only do they add some fabulous architectural interest and color (yes, color from the blinds), they have added so much natural light and beautiful view of the sky and trees! They are also practical. It's been really nice to open them to release the warm air that rises to the ceiling. We open them every evening after dinner and it's amazing how quickly our rooms cool off when we do.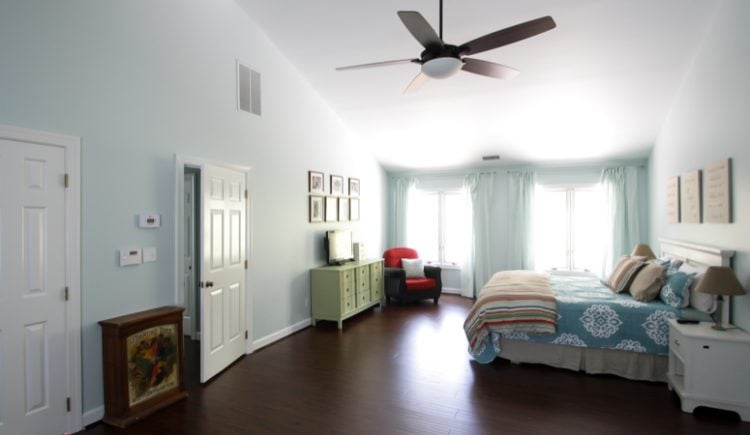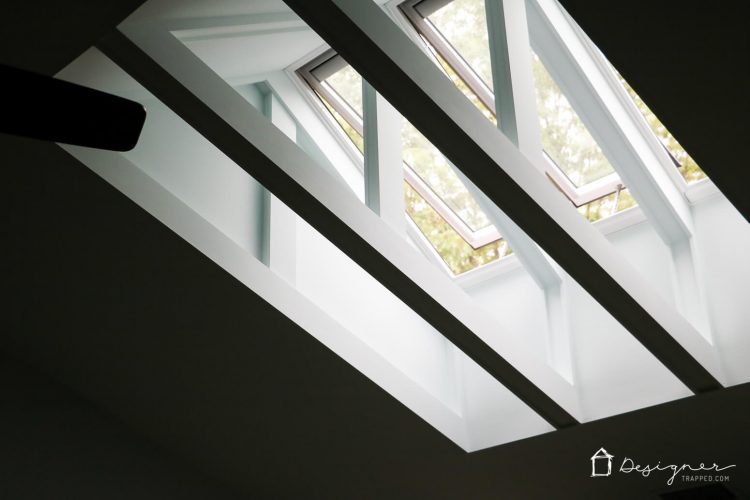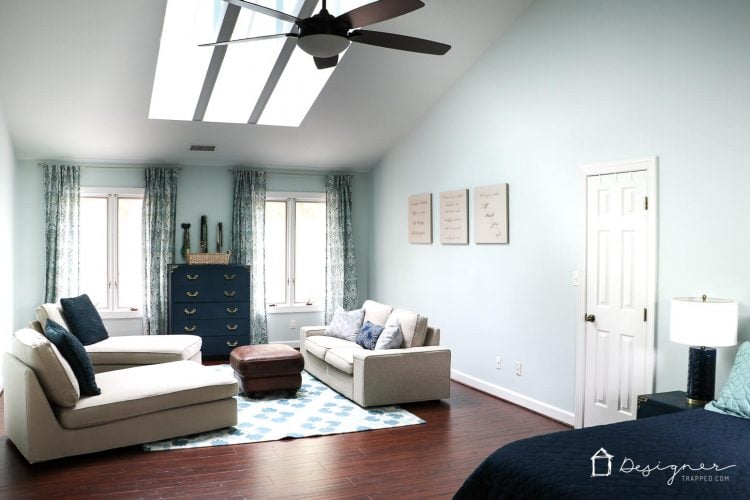 Enough chatter for the moment. Let's see some photos!!! The VELUX No Leak Solar Powered "Fresh Air" Skylights that we had installed in our master bedroom are brand new and we are blown away by them. Here's a quick reminder of what the space looked like before. A vast expanse of a ceiling. Now check out the after! We moved our bed to the other side of the room and created a sitting area under the skylights. We love the detailed trim work and open trusses that Natural Home Lite created for us. You can see the skylights in the open position in this photo AND see the beautiful architectural detail. We never really thought our bedroom was dark before (it has plenty of windows), but now that we have added so much natural light with the VELUX skylights, I feel like we were living in a dungeon before! (We still have to add artwork to the walls, so ignore how blank the walls are now!) I'm also blown away by how much more balanced the light in our room is now. The colors appear true now. Because of where the skylights were placed and how Natural Home Lite flared the opening, we can see the skylights and the views out of them while lying in bed at night, which is so relaxing. We get similar views to when we are camping out, but we are way more comfortable in our bed–it's the best of both worlds :)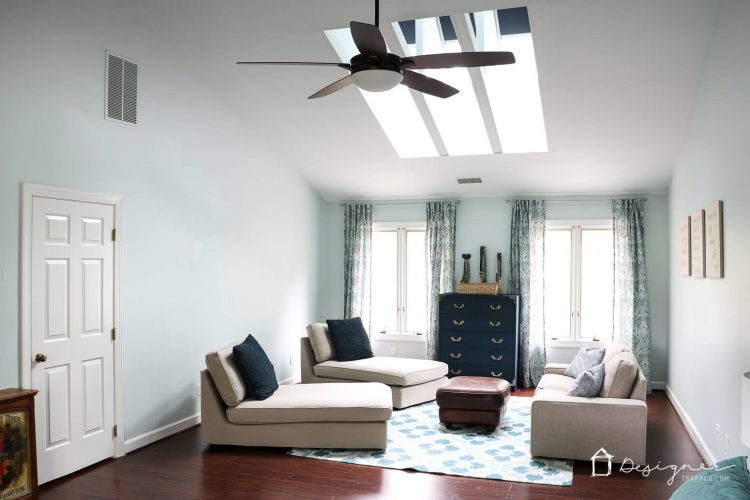 And don't worry, we can shut out all that light when we are sleeping with the room darkening skylight blinds that close with the touch of a button on the handy remote control! I was shocked by how many fabric choices we had for the shades, but in the end, I picked a pretty dark blue color for our master bedroom. You can see them partially closed in the photo below. Just like the VELUX skylights themselves, the shades are solar powered, so no wiring is required at installation. And for anyone who is concerned about the efficiency of the skylights, rest assured they come with energy efficient glass! I also love that they can be programmed to open and close on a schedule for regular home airing. Home airing is important because it releases moisture and volatile organic compounds (VOCs) that can build up as a result of everyday activities such as showering, washing, breathing, using household cleaners. And you don't have to worry about forgetting to close them in case of rain; they have a built in rain sensor that automatically closes the skylight at the first sign of rain.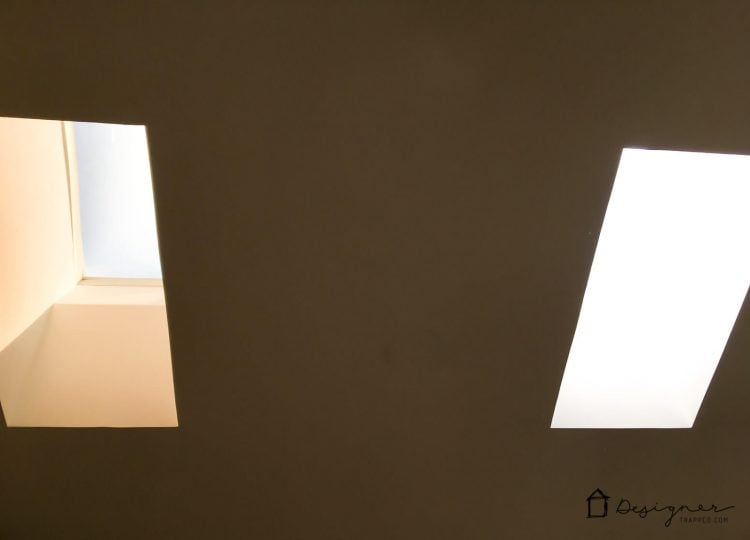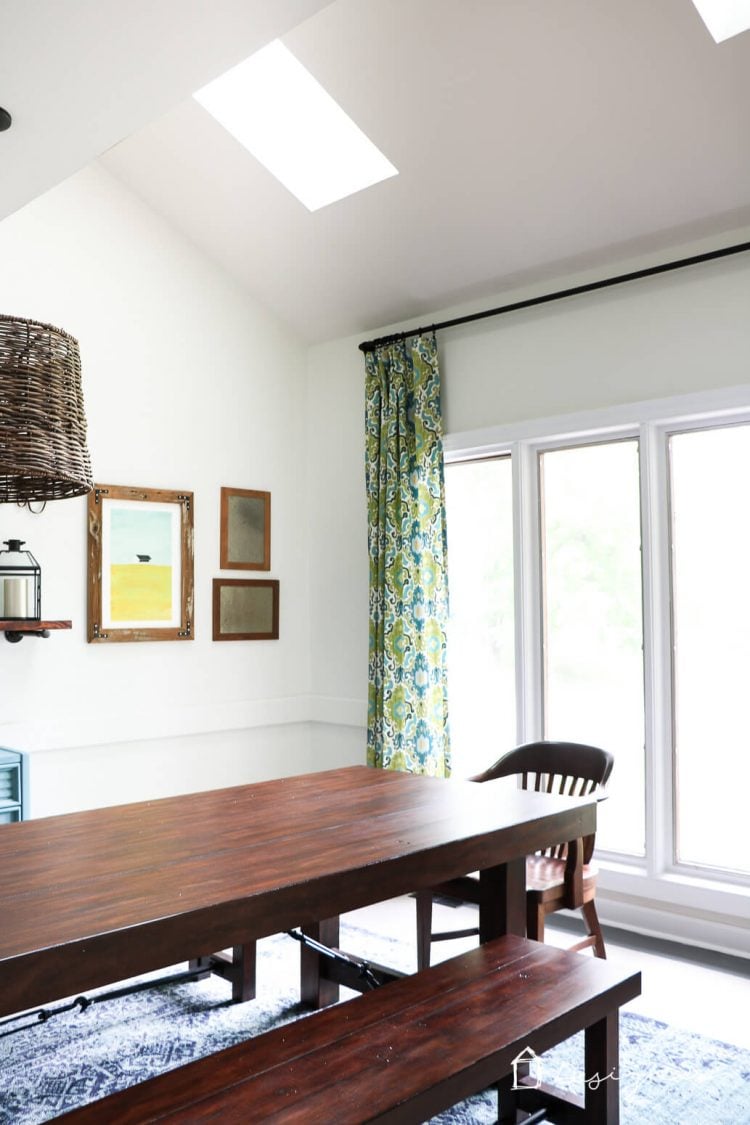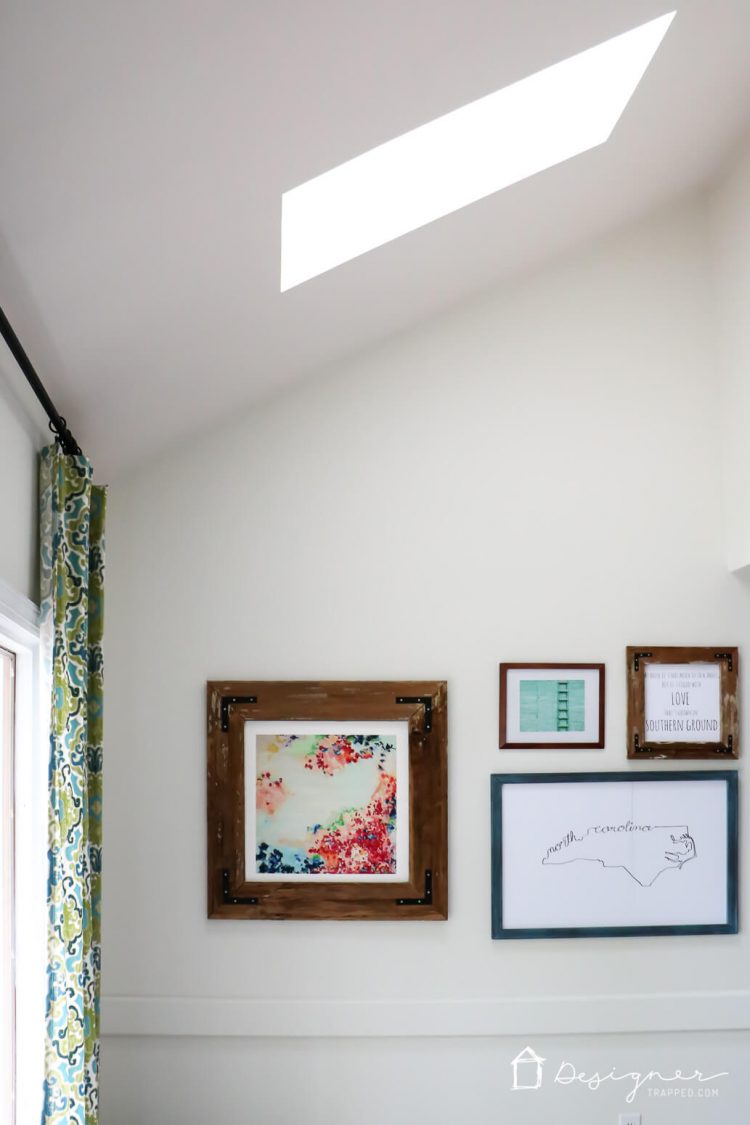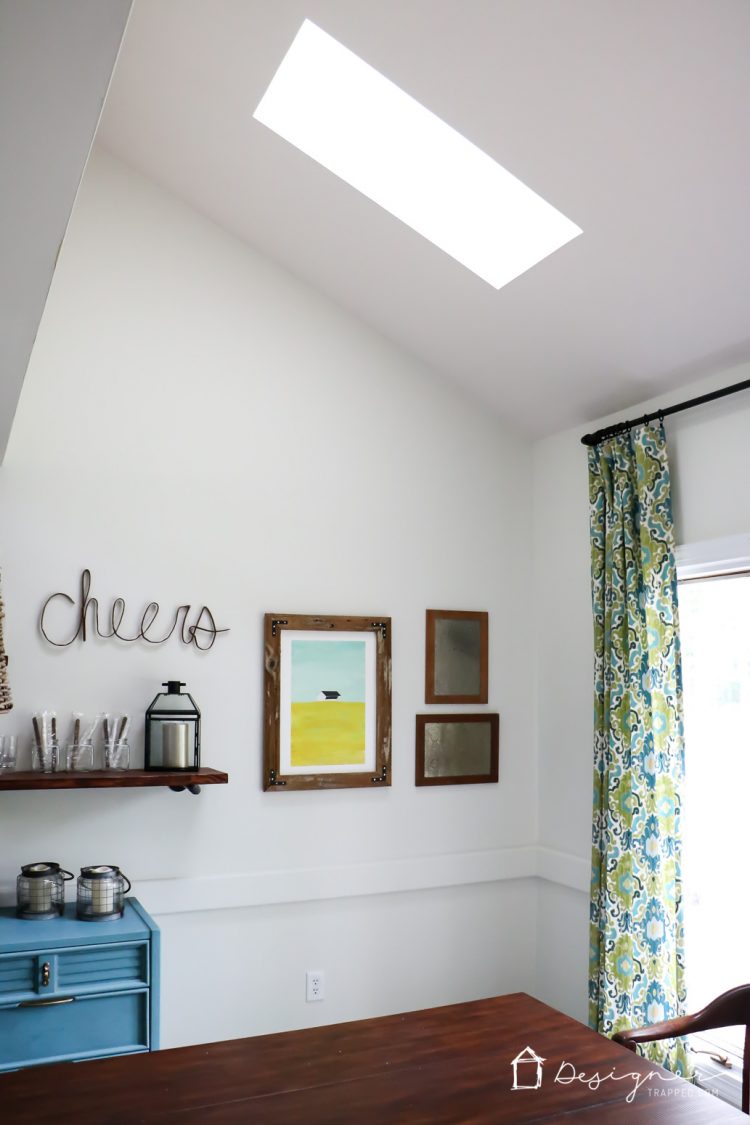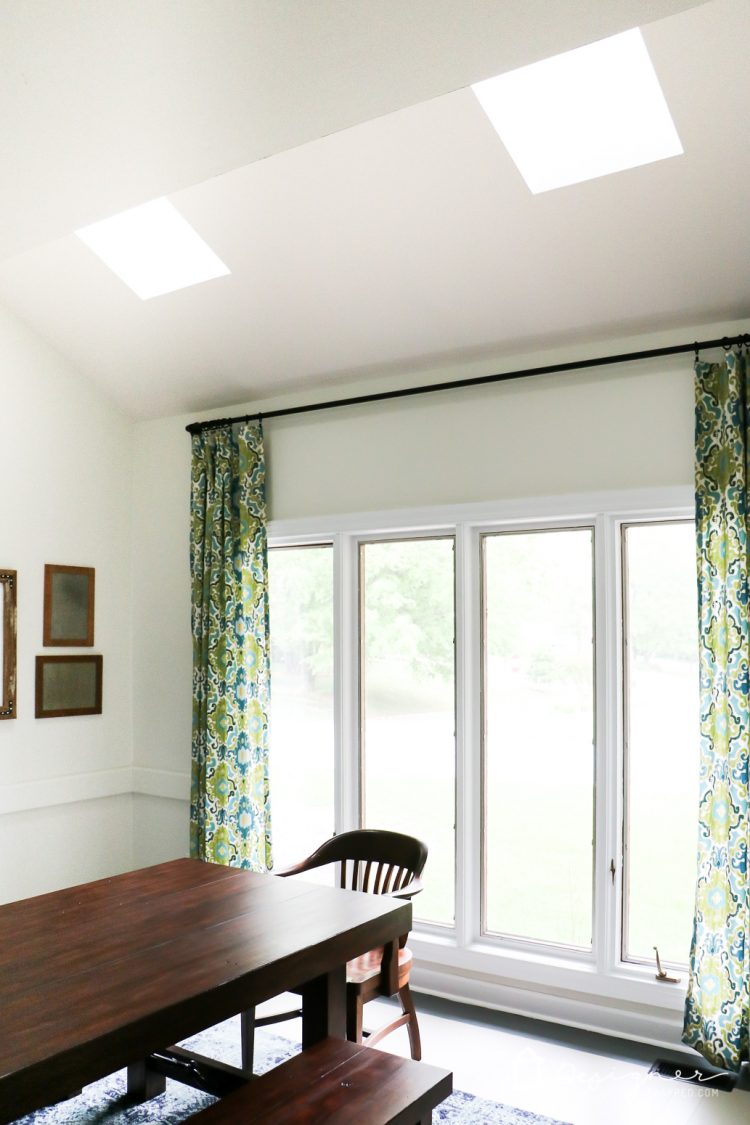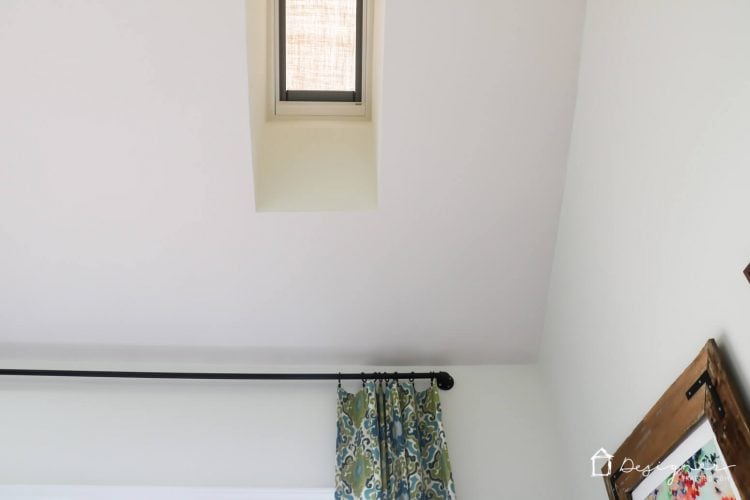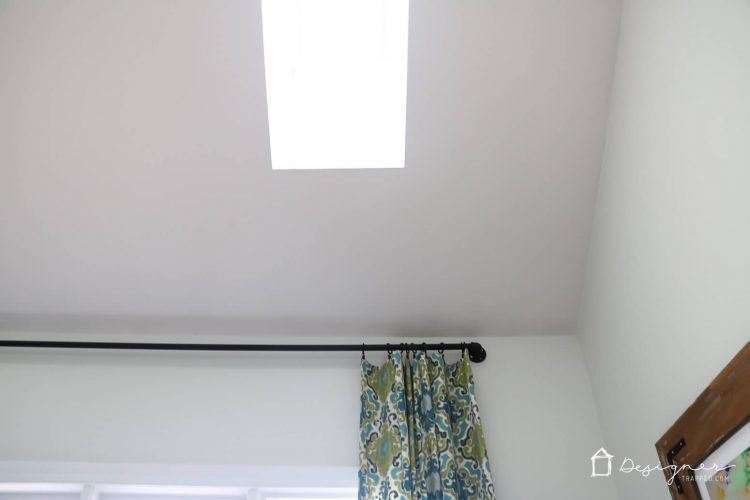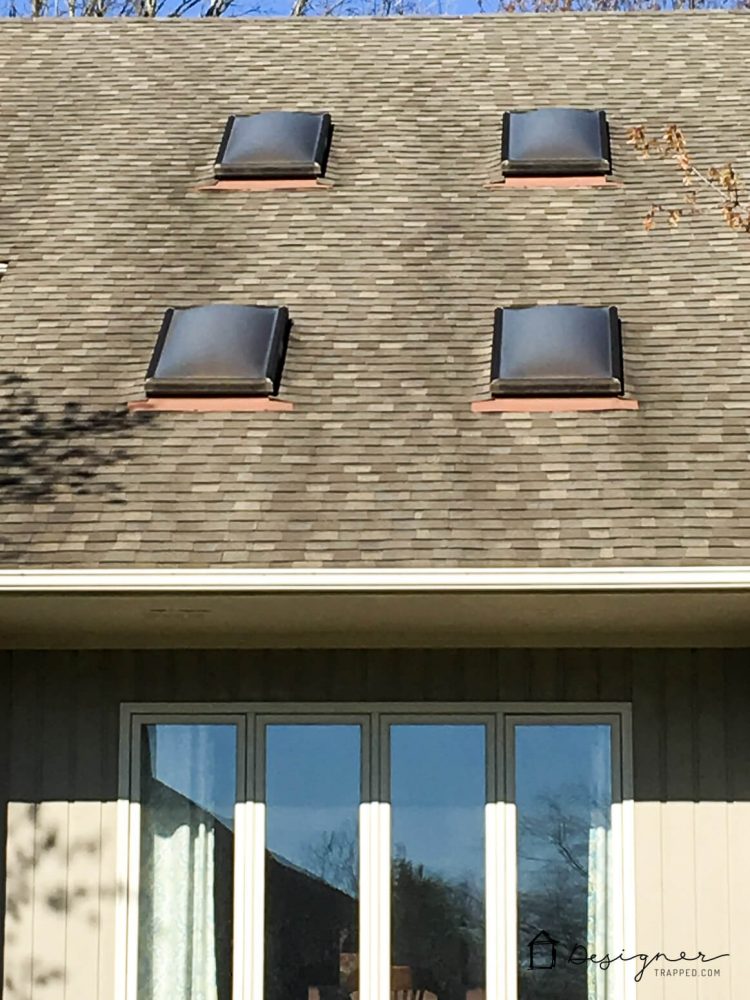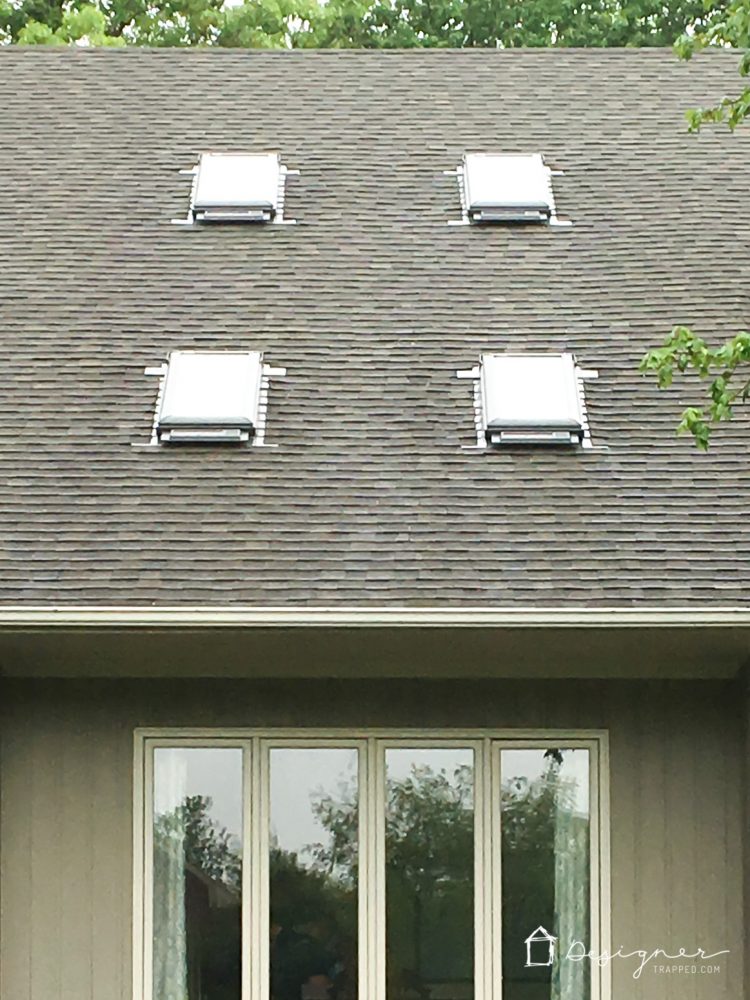 Now, let's check out the new skylights in our dining room, where instead of a new install we were replacing older skylights. The previous skylights were OLD, outdated and didn't open. Worst of all, they were discolored so the sunlight coming through them was yellowish, so it threw off the color balance in the whole room. The new skylights let in sunlight that isn't tinged yellow and the colors in our dining room appear true now. It's fabulous! In the shot below, you can see the difference in the color of the light coming through. The old skylight is on the left and the new one is on the right. Can you believe the difference?! We were shocked and THRILLED. Here's some other views of the new dining room skylights. We picked a gold metallic fabric for the solar powered blinds in this room and I love them! They are light-filtering, not room darkening, so you can see that even while closed we get a gorgeous muted light shining through. For the sake of comparison, here's the same view with the blinds open. And let's not forget about what an EYE SORE our old skylights were from the exterior of our house. Check out how much sleeker the new VELUX skylights are! And they are leakproof. Yep, the VELUX No Leak Solar Powered "Fresh Air" Skylights come with a No Leak warranty. Gotta love that peace of mind! Long story short, our VELUX skylight installation is complete and we are in love! If you have more questions about the installation process, be sure to click here to read my post about that :)
Find more fifth wall design inspiration at www.whyskylights.com (whyskylights.com).
Other posts you may enjoy:
Wondering how I approach transforming rooms and spaces in our home? Check out Designer in a Binder®.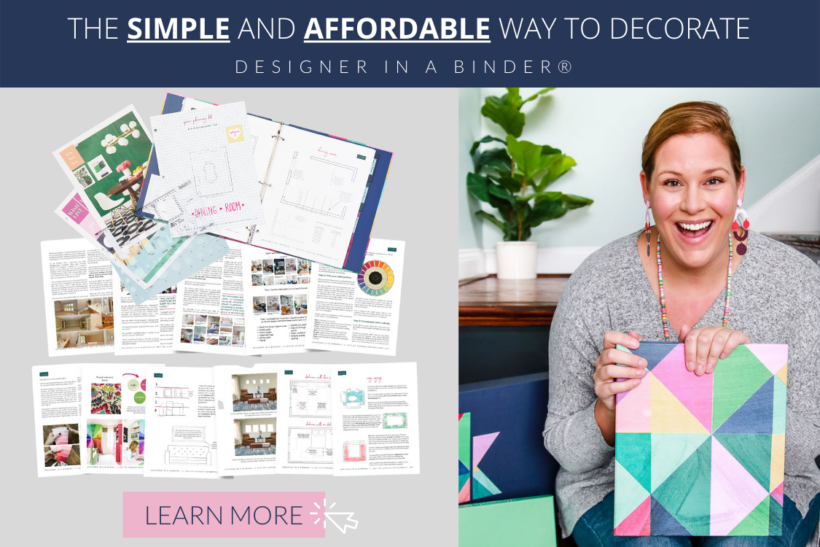 And if you want exclusive content and behind-the-scenes sneak peeks, be sure to subscribe before you head out!