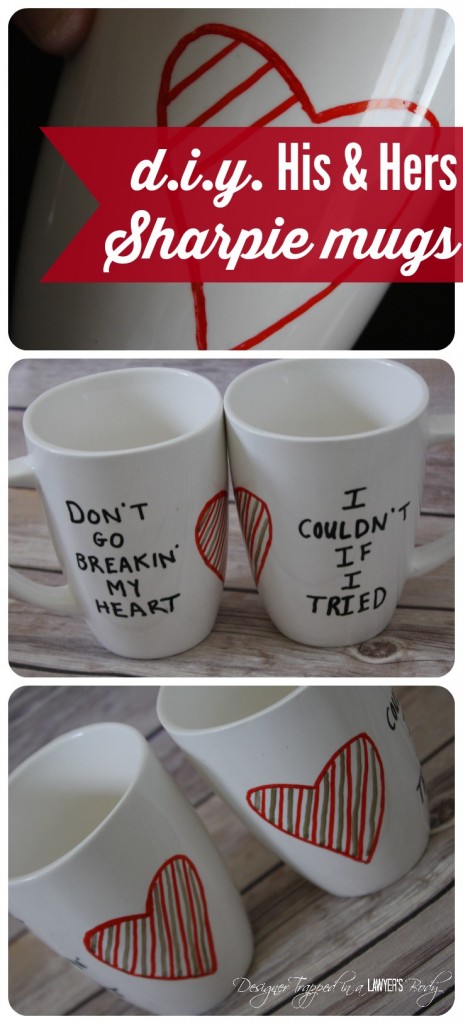 Hi friends! I am SUPER excited about these adorable His and Hers sharpie mugs that I made. They would make a PERFECT Valentine's gift for the love of your life. They are EASY to make, I promise! You do not have to be an artist. In fact, you only have to be able to draw lines and basic shapes :) Read on to learn how to make your very own! This post contains some affiliate links. Click here to read my full disclosure policy.
DIY His and Hers Sharpie Mugs Tutorial:
Materials Needed: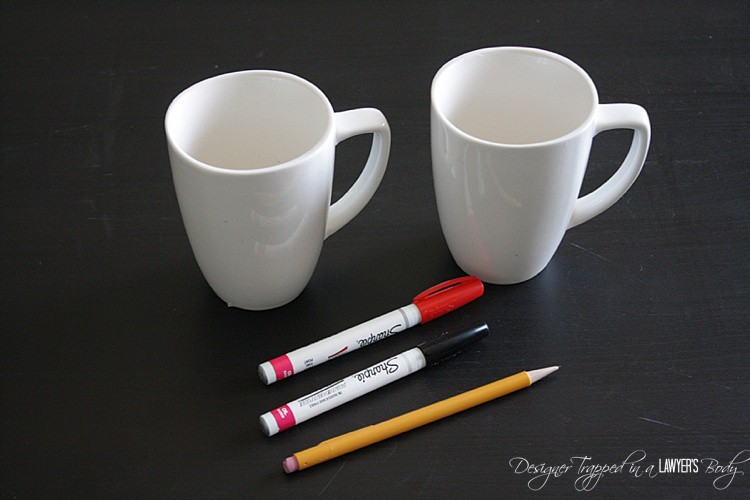 Steps:
1) Start by sketching out your drawing on your mugs with pencil. Don't worry, the pencil markings can be easily rubbed off later if necessary. The pencil markings will be very faint, but they will be visible enough to trace with your Sharpie pens.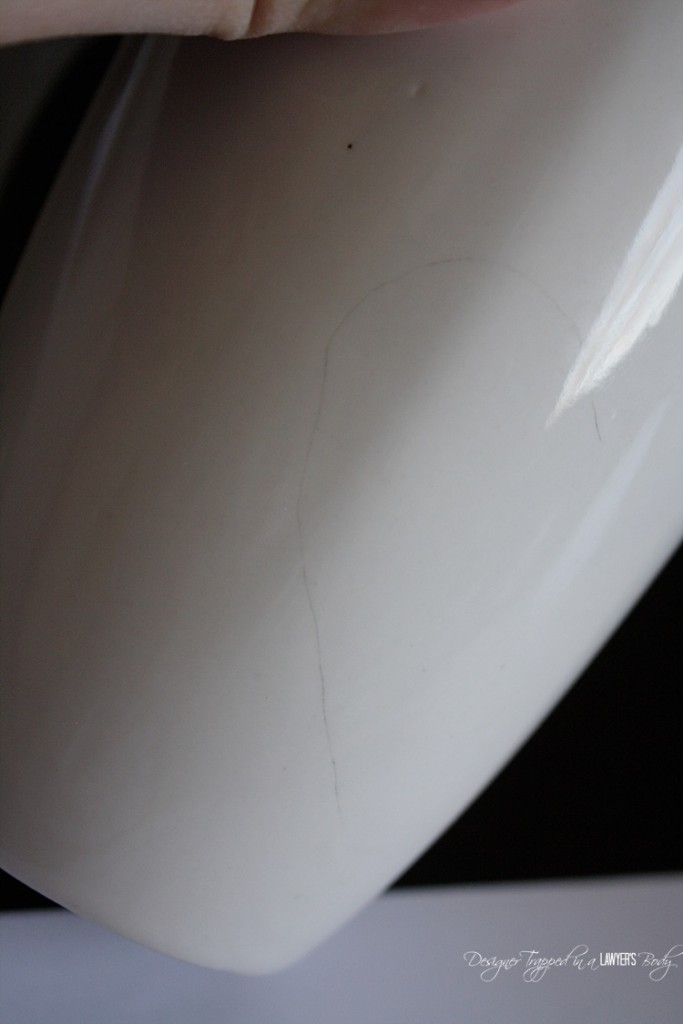 2) Once you are happy with your outline sketch of your heart, trace it with your red Sharpie paint pen If you make any mistakes, rub off the pen with nail polish remover and start again.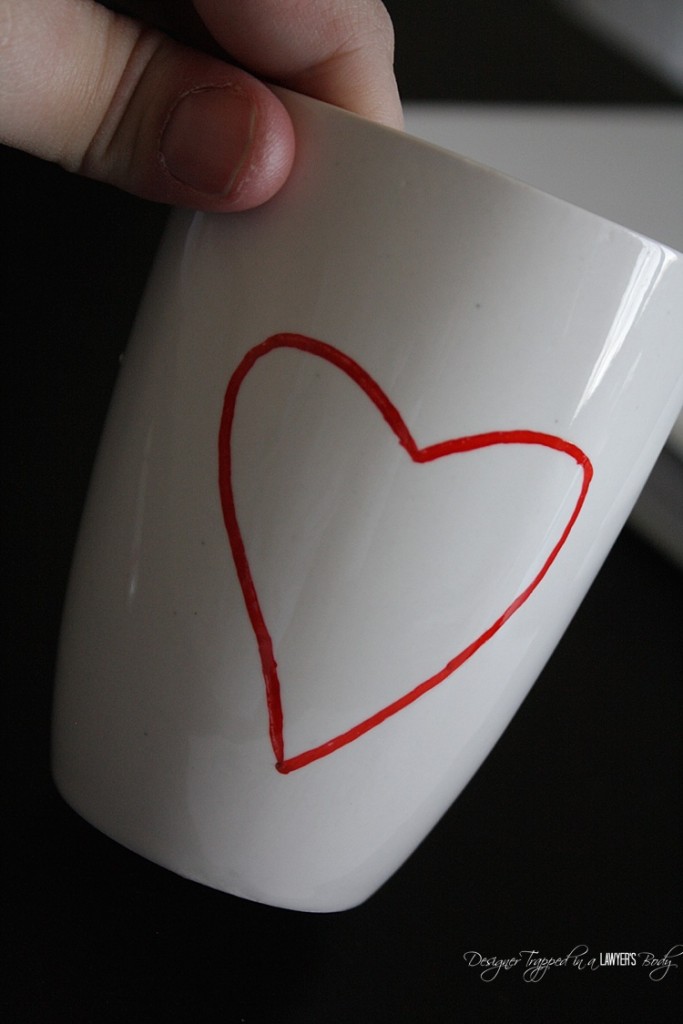 3) Next, fill in your hearts with diagonal red and gold lines.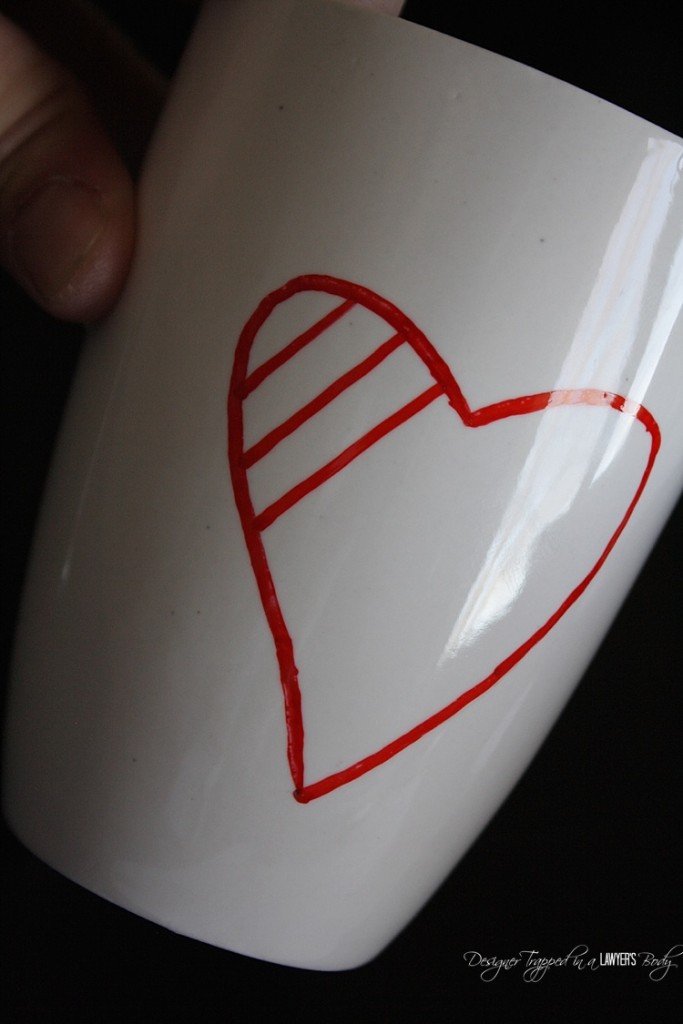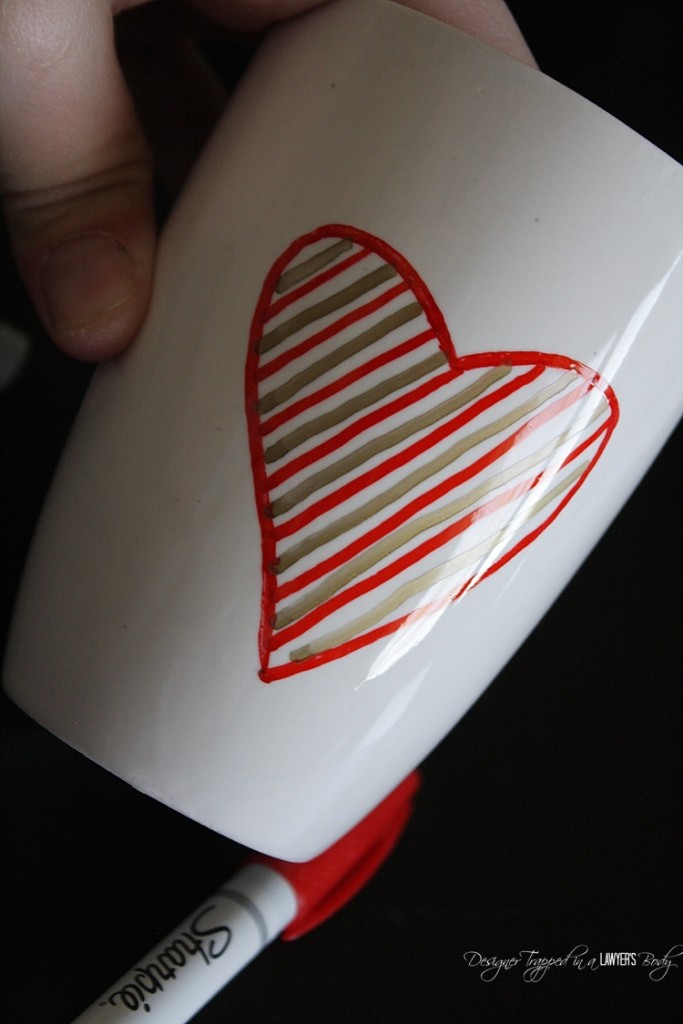 4) Now, write your text on with your black Sharpie paint pen. I did not sketch my text out first, but you certainly can if you feel more comfortable doing it in pencil first.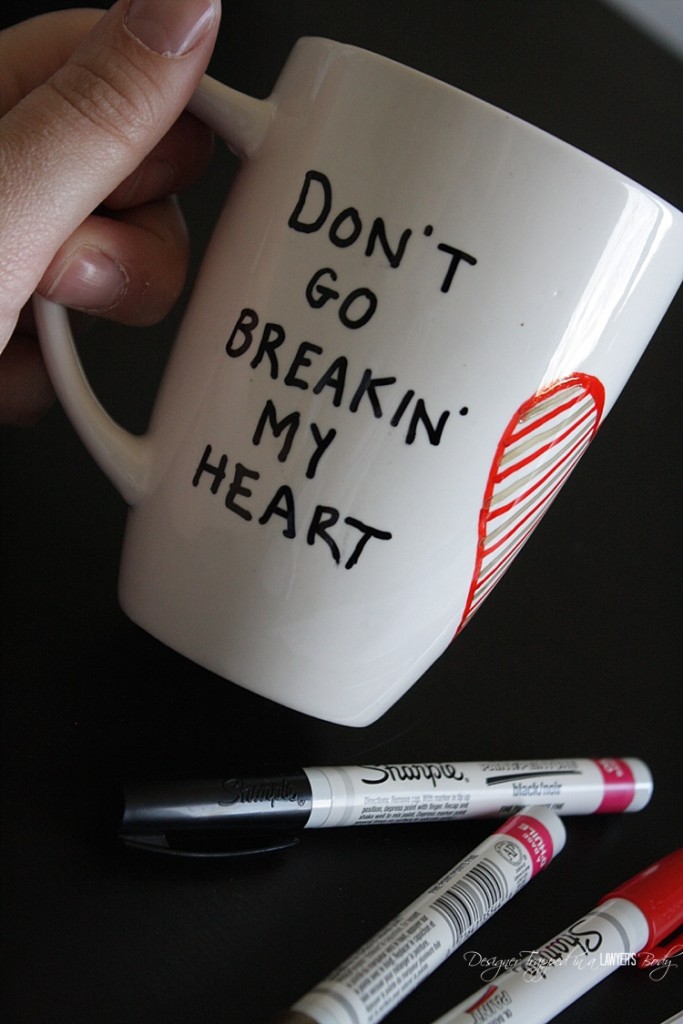 5) Allow your mugs to dry 72 hours. Then bake them in a 350 degree over for 1 hour. When the hour is up, turn the oven off and allow your mugs to cool down in the oven. You will want to hand wash your mugs! Some people have reported putting them in the dishwasher with success, but I don't recommend it.
That's it! How cute are these mugs?! I am so in love with them!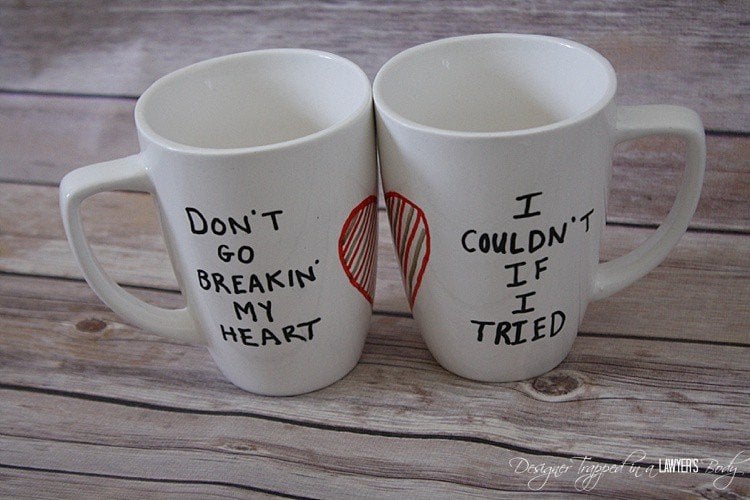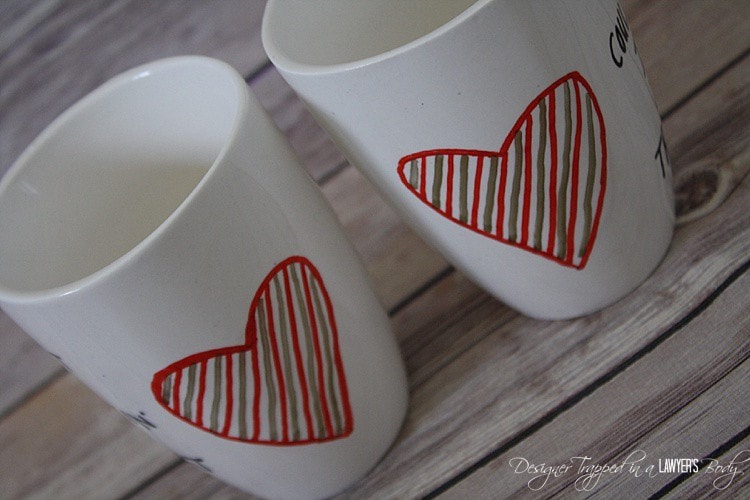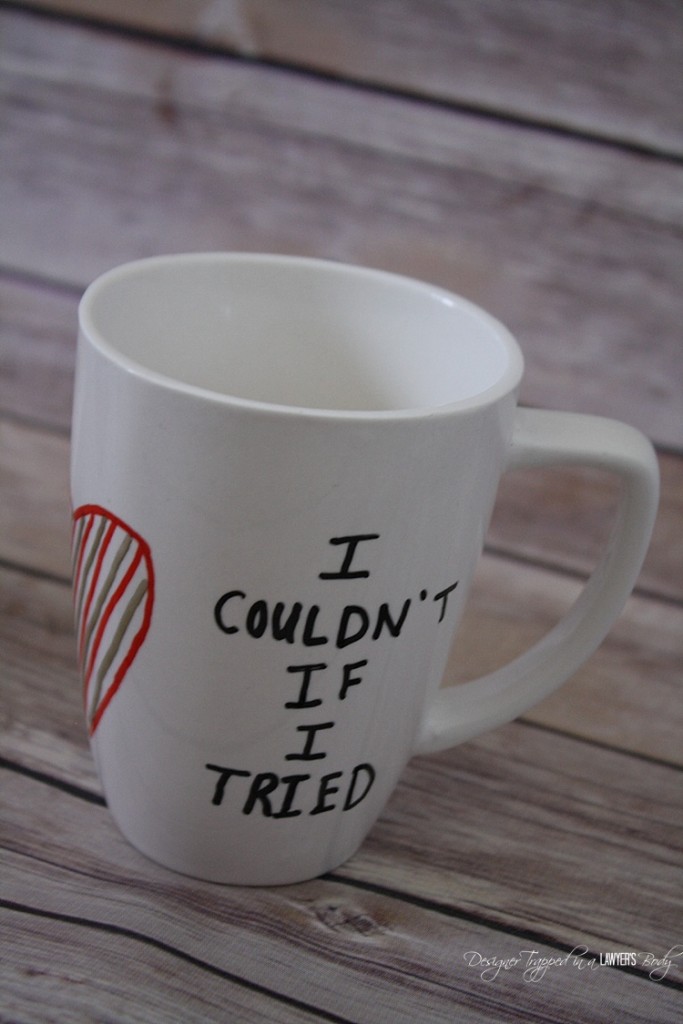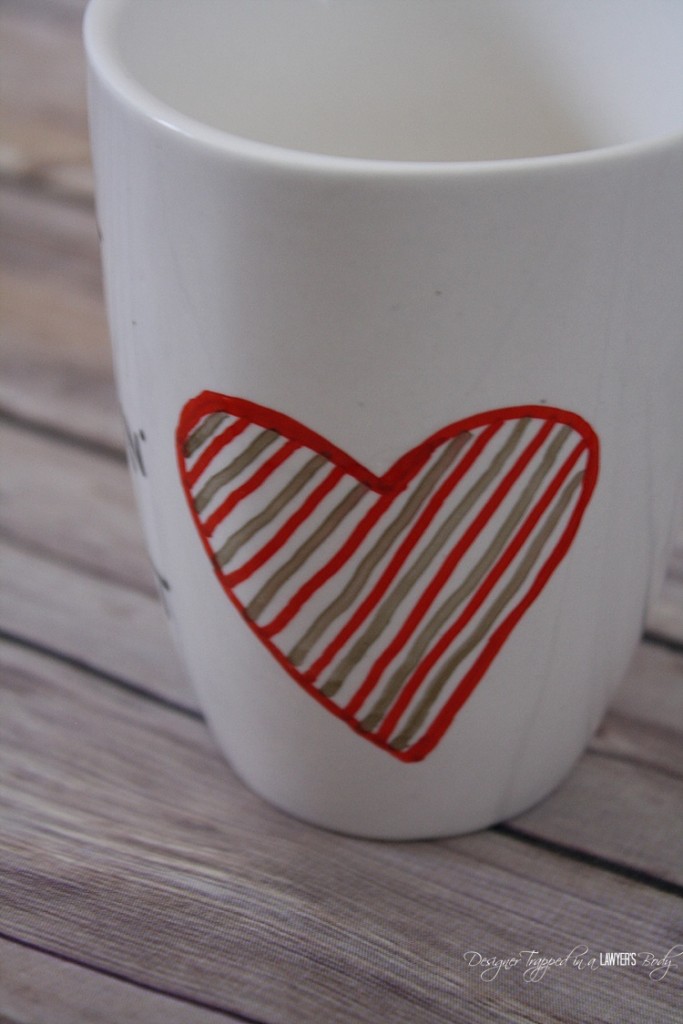 If you enjoyed this project, you will also love my DIY dotted sharpie mugs: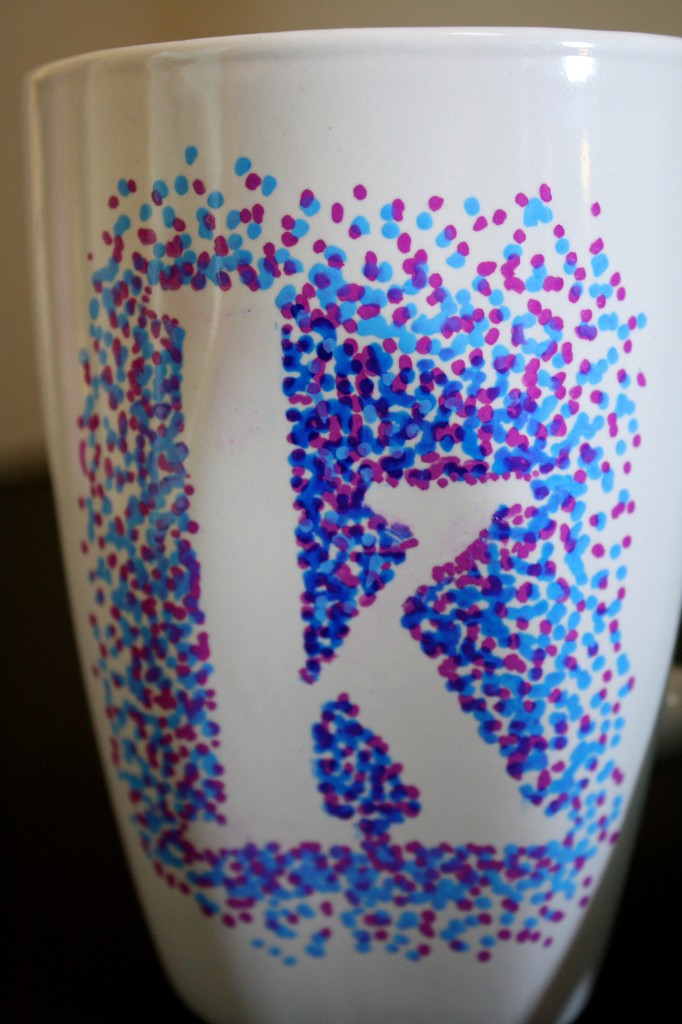 And my DIY chevron sharpie mugs: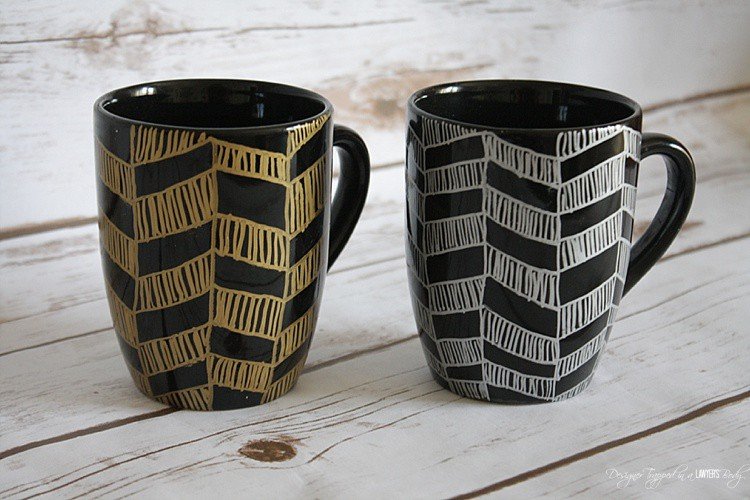 [mv_create 1 11 200 2016 key="1″ type="list" title="Most Popular Projects" thumbnail="<a href=" https designertrapped com wp content uploads diy home decor projects blog jpg a]