If you want to know what paint colors we have used in our kitchen or where we have found the furniture, fixtures, art, rugs, etc. that you see in our kitchen, you have come to the right place! We have linked to similar items if the exact item we bought it is no longer available OR is something that we DIYed or purchased secondhand :)
I get asked all the time how I come up with my room designs. I was asked so often that I finally created Designer in a Binder which walks you through the exact design system I use every time. It's an affordable alternative to an interior designer. It's helped over 4,600 people so far to create rooms they absolutely love. Click HERE to learn more.
This page contains affiliate links for your convenience. Click here to read my full disclosure policy.
---
The Kitchen
We recently completely gutted and renovated our old kitchen after making the most with what we had for the past 6 years while we saved up for the BIG reno. Here are some DIY posts that will show you how we made our old, outdated kitchen work for us until we could fully renovate: How to Paint Kitchen Cabinets Without Sanding or Priming | DIY Pipe Table | DIY Painted and Stenciled Floors
Now, here's all the info on the new kitchen!
PAINT COLORS: Wall Color: Falling Snow by Behr | Trim Color: Midnight in the Tropics by Behr | Island Color: Silken Peacock by Sherwin Williams
DIY PROJECTS: DIY Herringbone Wall | DIY Range Hood Finish With Wood and White Concrete | Kitchen Remodel Before and After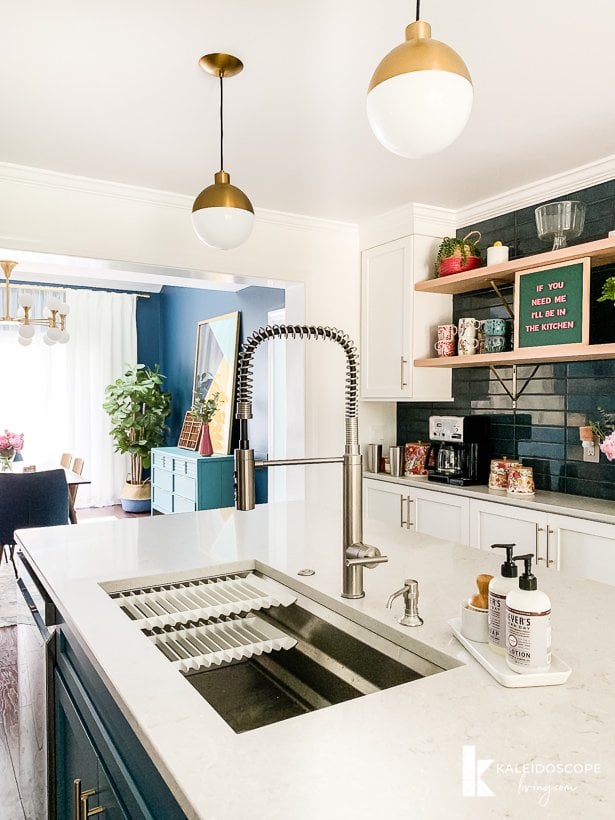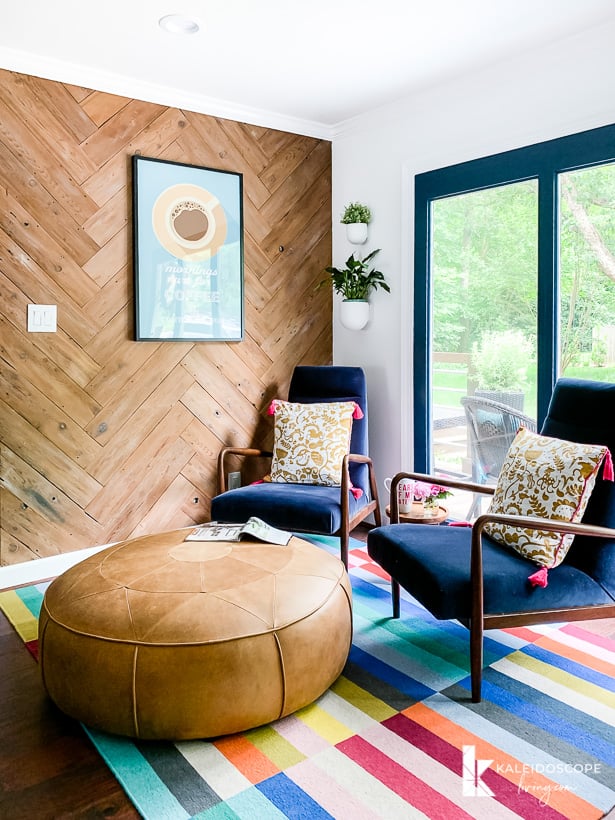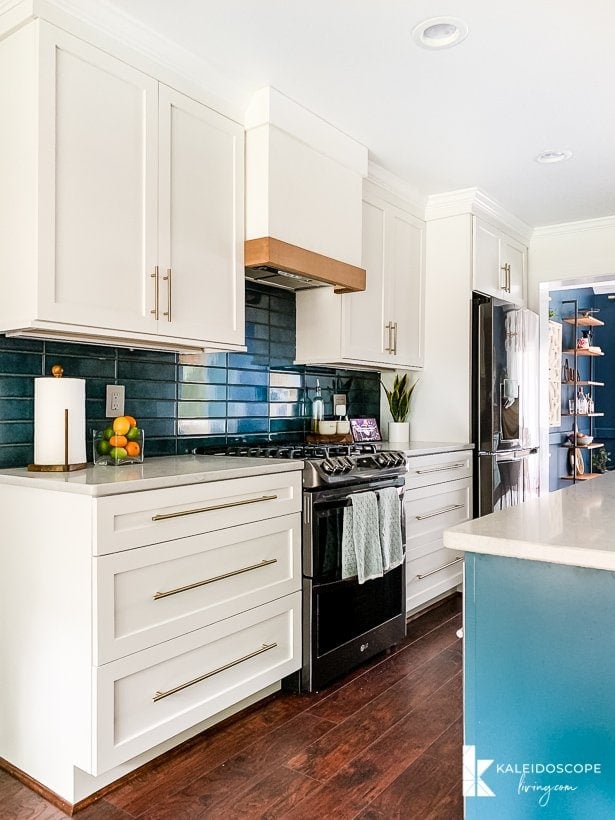 Click on any of the links or images below for full product details :)
Backsplash Tile | Countertop | Leather ottoman | Blue Velvet Lounge Chairs | Flooring | pendant lights | sink & accessories | faucet | soap dispenser | cabinet hardware | gas range | refrigerator | dishwasher | bar stools | rug