My Colorful Home Tour for Summer!
Last Updated on March 3, 2022
Come take my colorful home tour where I share some of my favorite spots in our home! They scream happy Summer!
Here are some snippets of what my home looks like this Summer! For this tour, I've picked the spaces that have changed the most recently and that make me the most happy when I see them :) (You can take my full home tour and see a pretty complete list of the DIY projects we've tackled in our home HERE).
This post contains some affiliate links for your convenience. Click here to read my full disclosure policy.
First up is this little outdoor space that we actually use all the time because it's by the door to our back yard. We can sit here and watch our girls swing. I added this colorful rug and it gave LIFE to the exterior of our home! We'll be sharing more exterior updates SOON!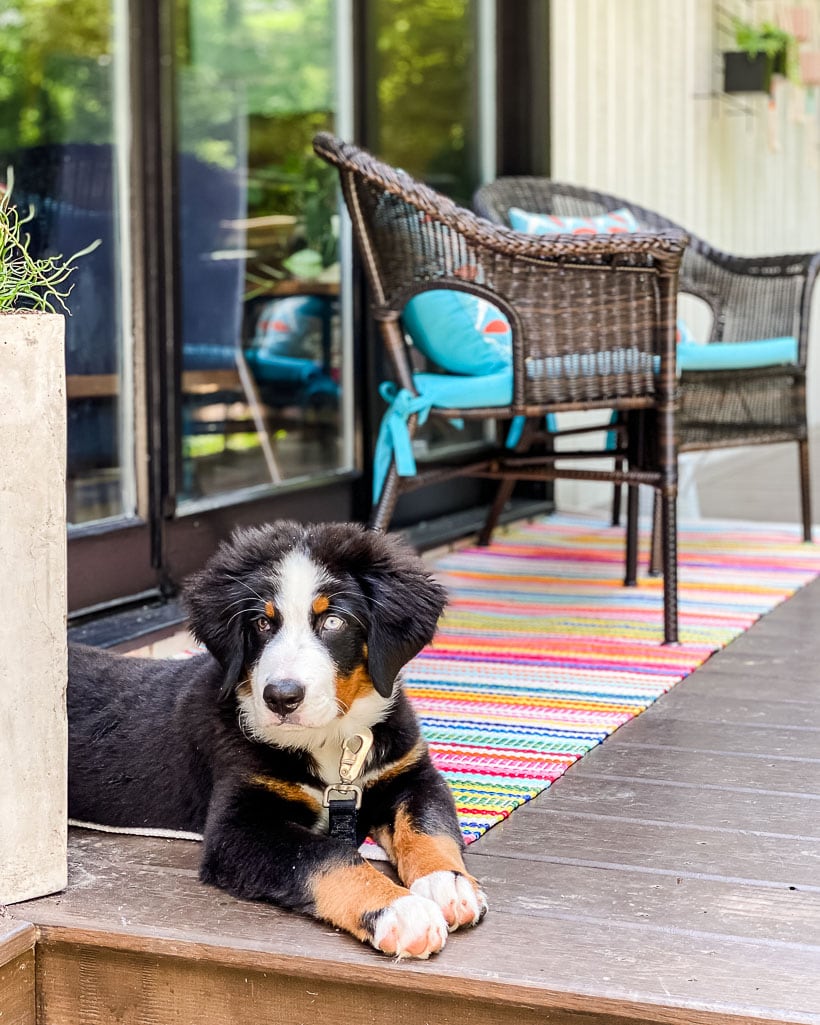 Next up is the upstairs hallway. The colorful gallery wall (nope, those sconces aren't hardwired–I used a trick!) looks even better since I added those incredibly affordable and colorful runners.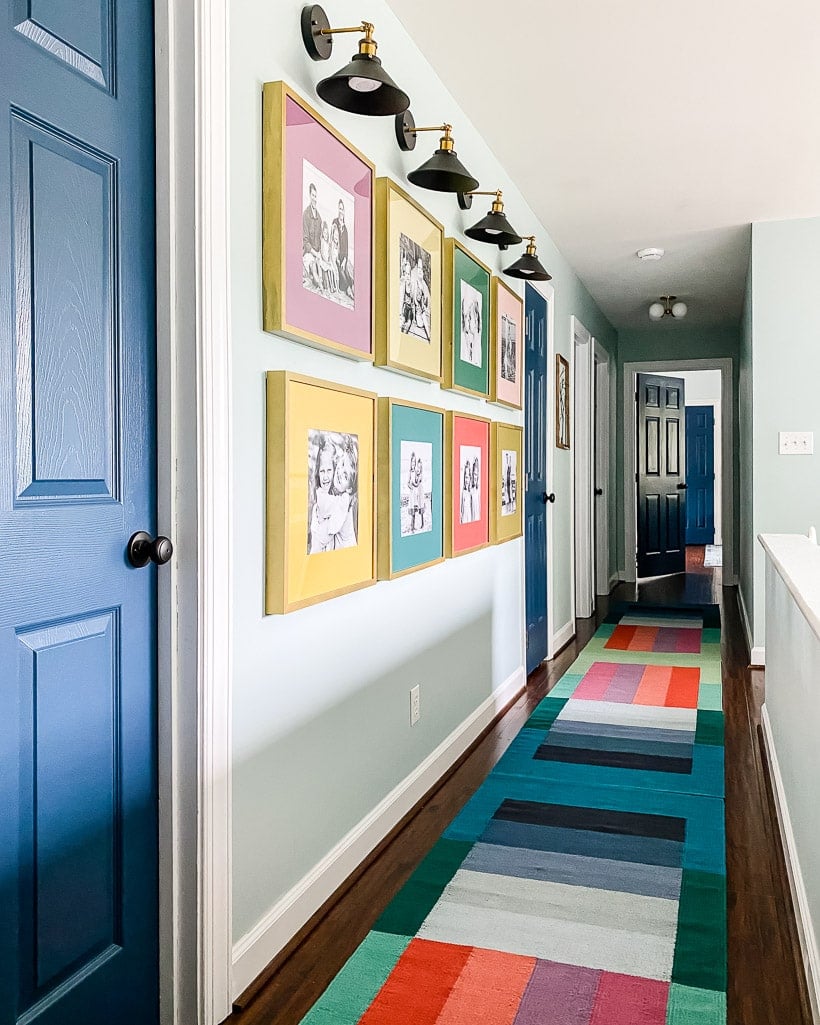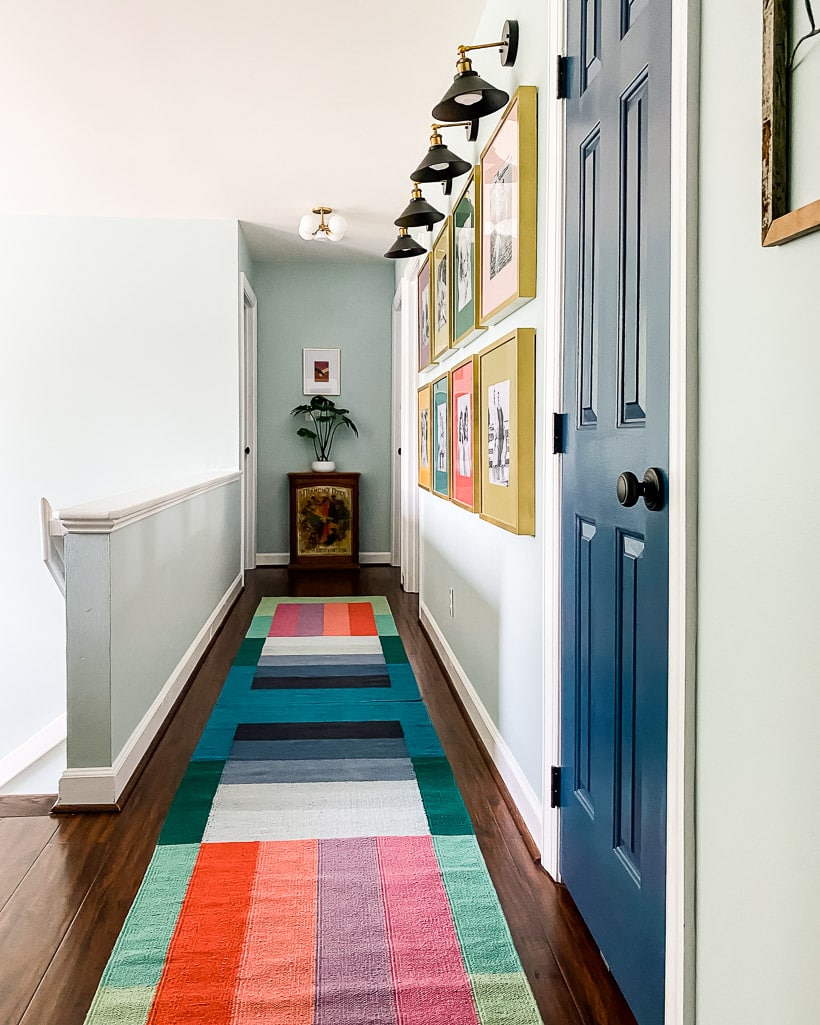 Now let's turn to our master bedroom, which we recently finished! Joe and I relax in the sitting area every single night after our girls go to bed. It's our new favorite spot to hang out. Those easy DIY tassel curtains are one of my favorite things in the room. Oh, and the DIY fireplace that we added to the room a couple of years ago (YES, you can add a fireplace to any room in your home) makes it SO cozy.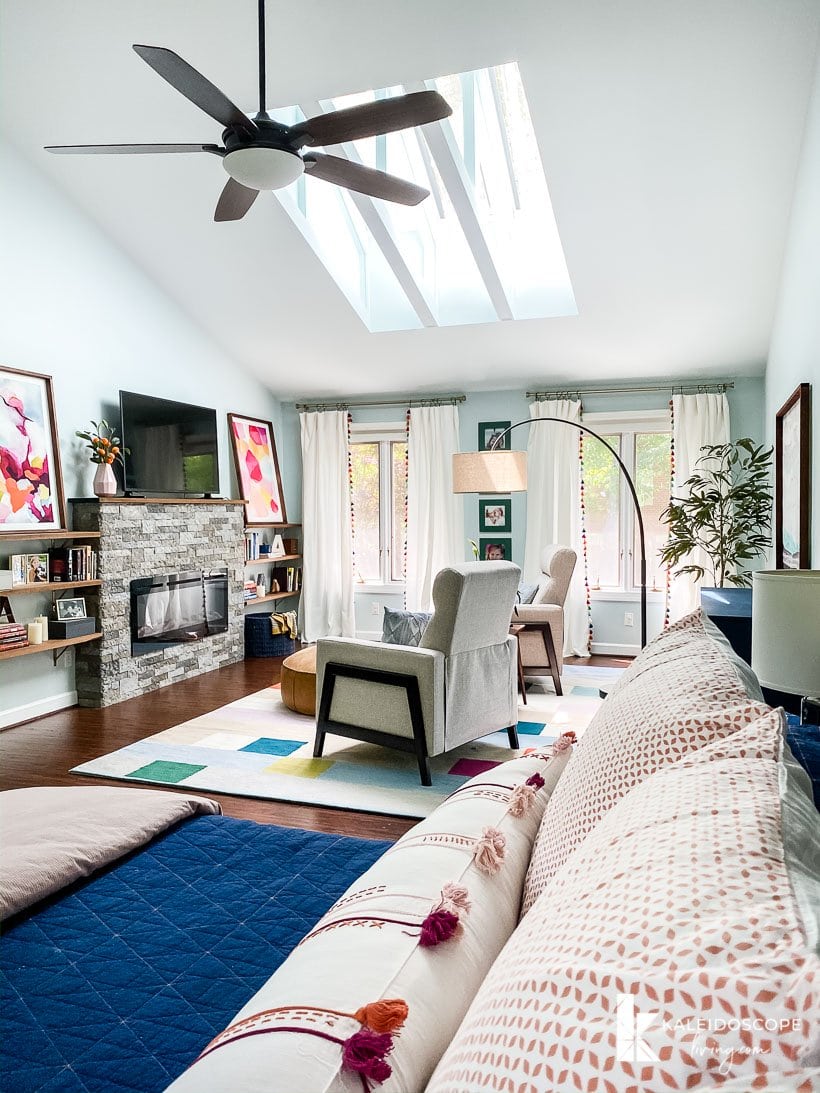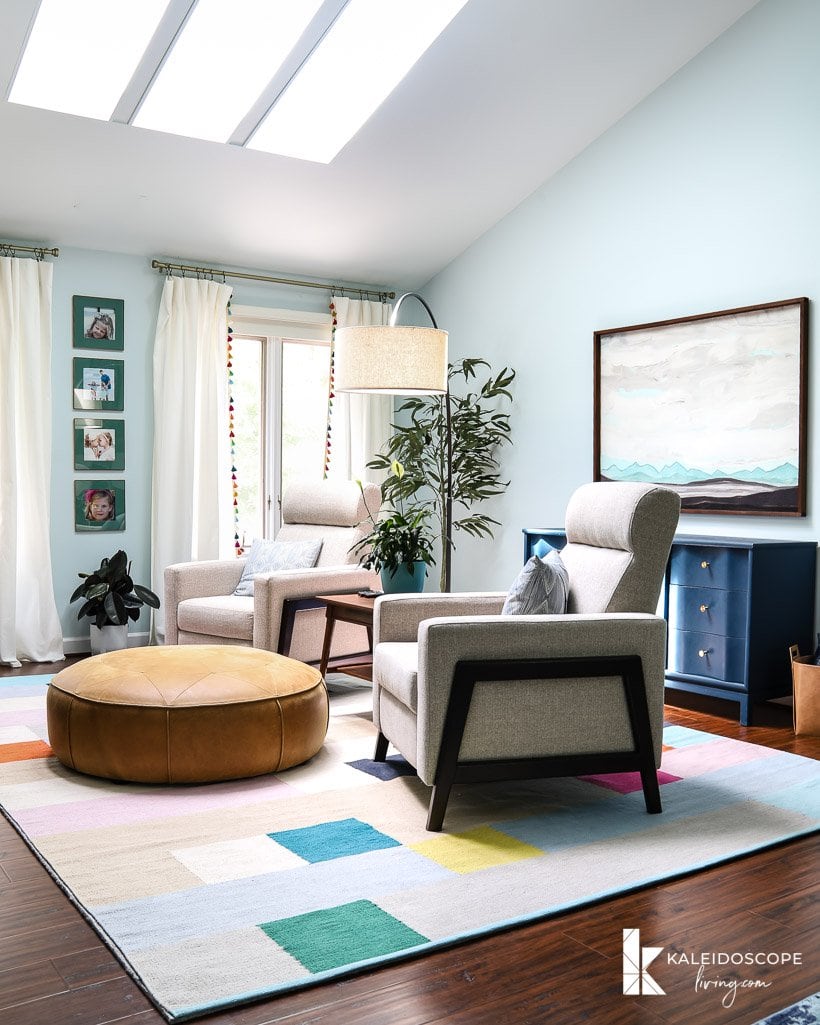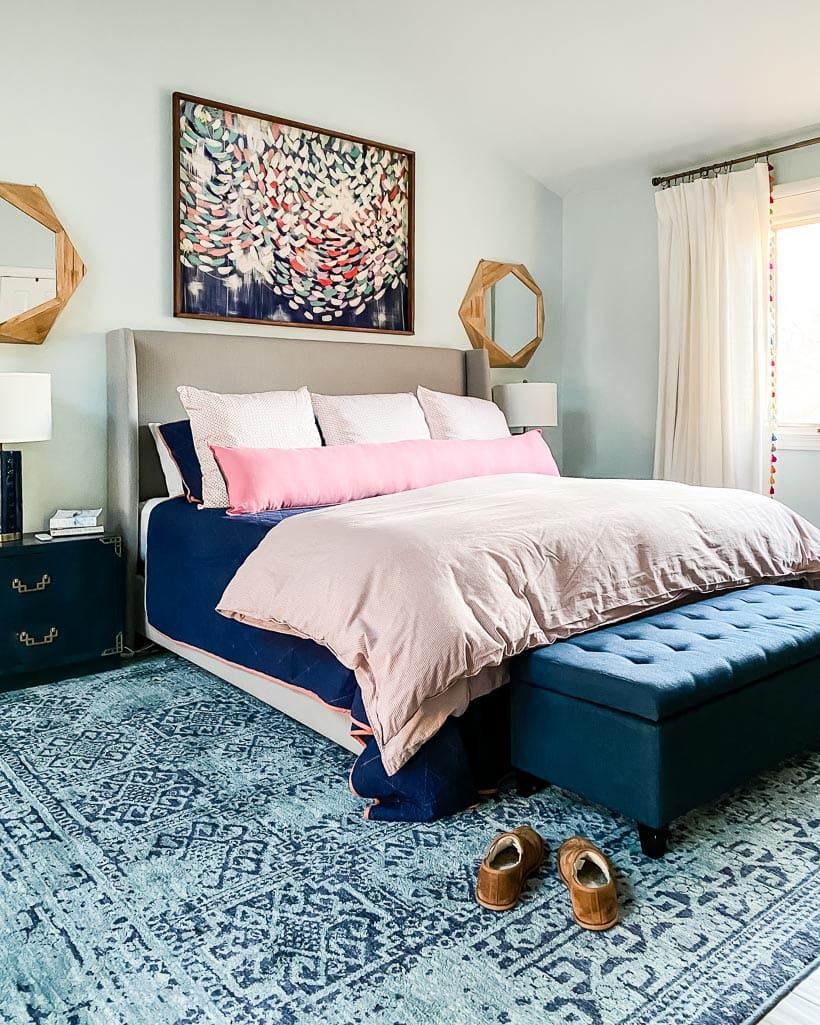 I recently made these huge DIY mural canvases for the foyer and am OBSESSED with how they turned out! They only cost me $60 to make! You can click here to see how I made them!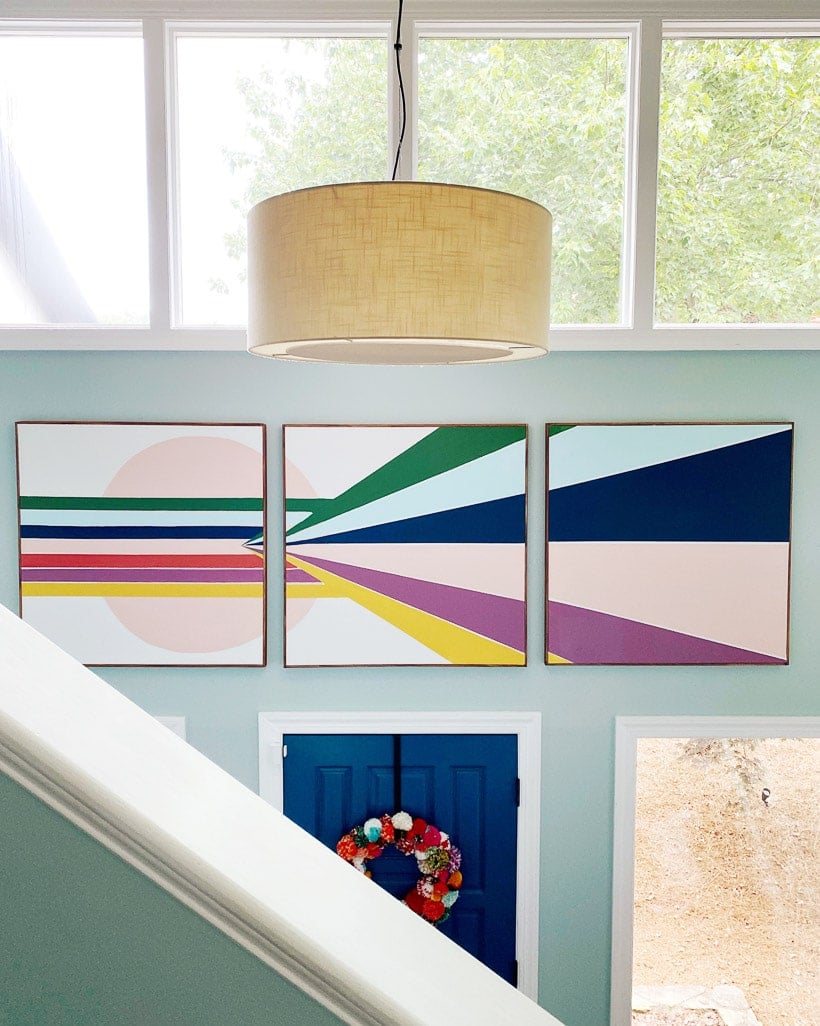 And you can see how I made that colorful DIY pom pom wreath here. We originally made it for Fall/Winter, but I love it so much it stays up year round!
The downstairs hallway is full of color, too. And since this is where our puppy hangs out during his few waking hours (he's the laziest pup ever!), we've spent more time in a hallway than ever before, lol.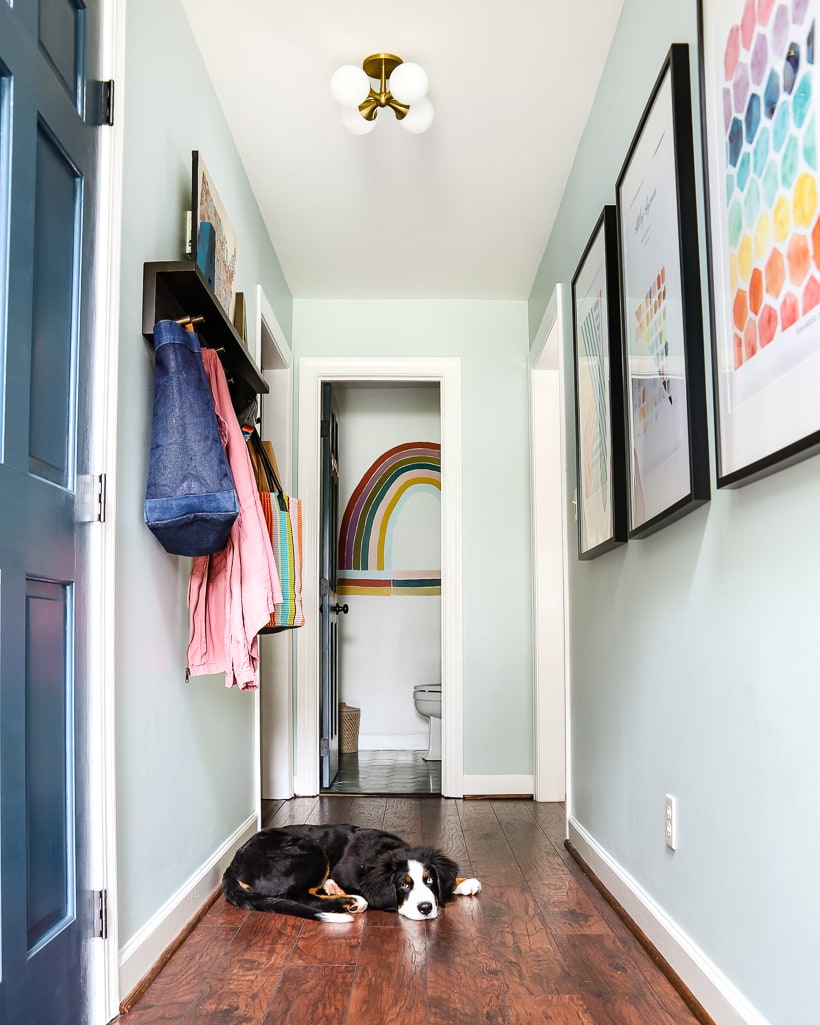 The art you see here was painted by my girls and me during a watercolor for kids online course! We had them enlarged and printed using the DoodleSpot app.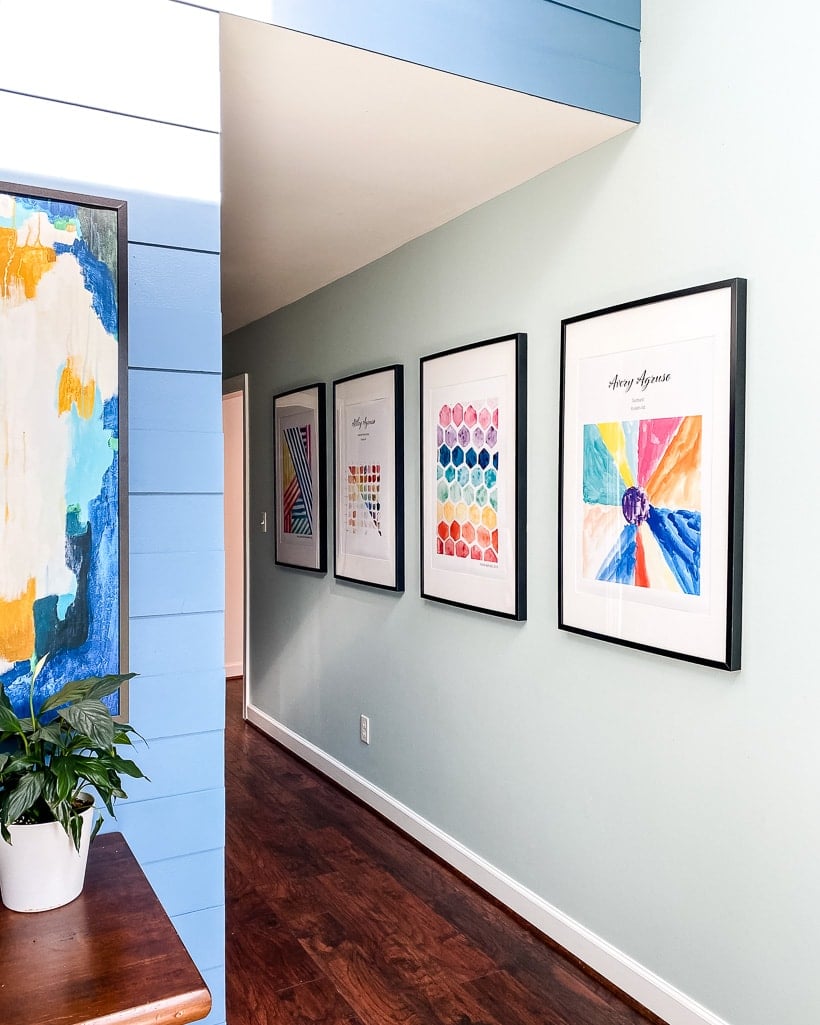 And that leads me to the happiest room in our home–the powder room. This is the other place Riggins likes to lounge about. I think it's because the cement tiles stay soo cool!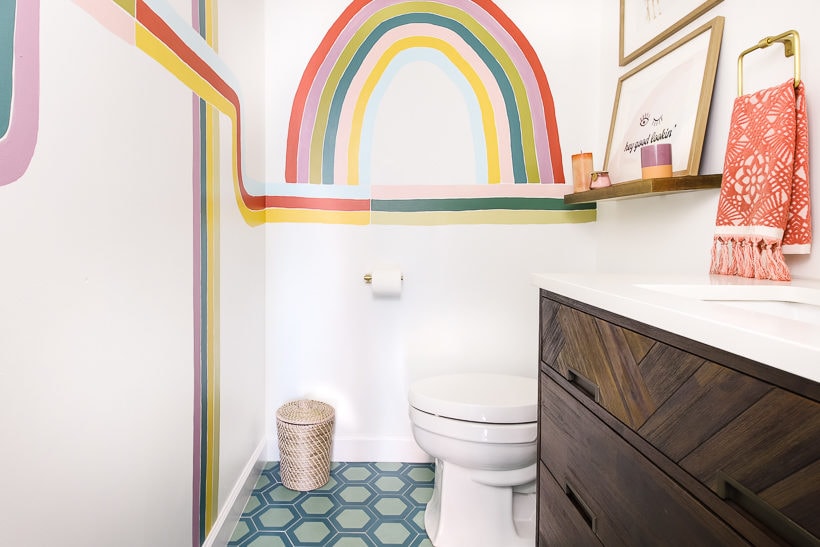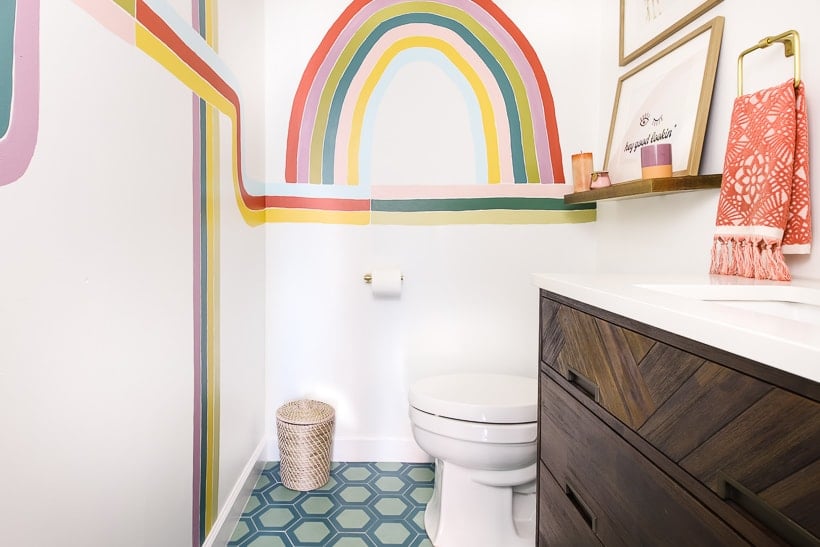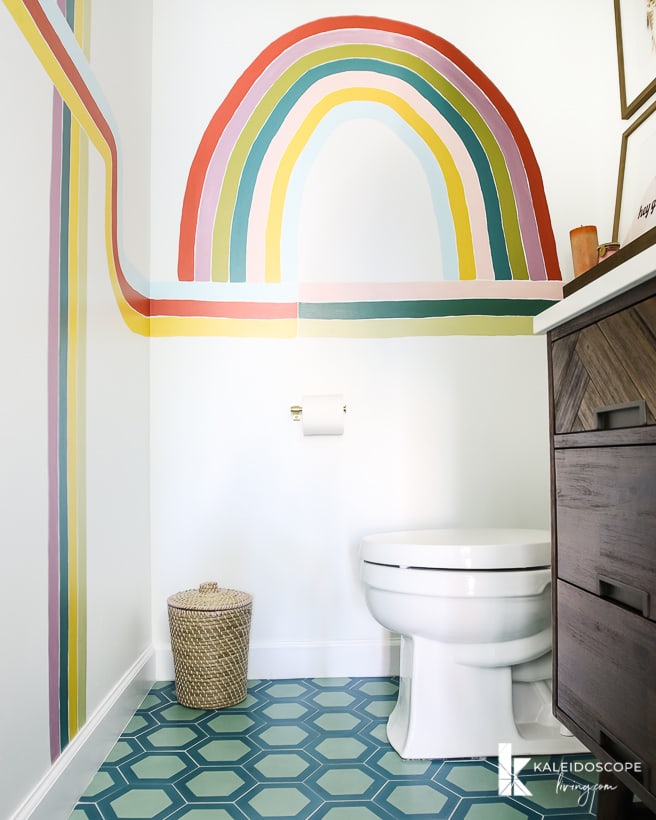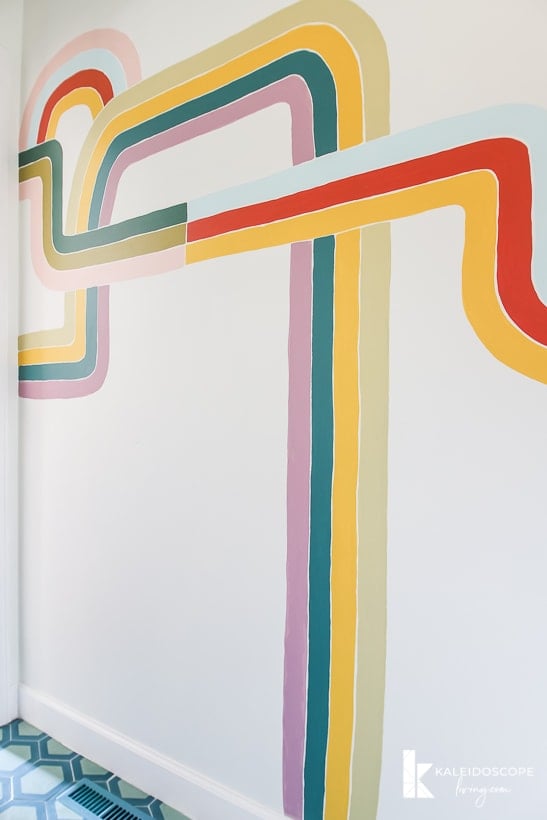 Thanks so much for joining me on this quick tour of the most colorful spots in our home! 
Wondering how I approach transforming rooms and spaces in our home? Check out Designer in a Binder®.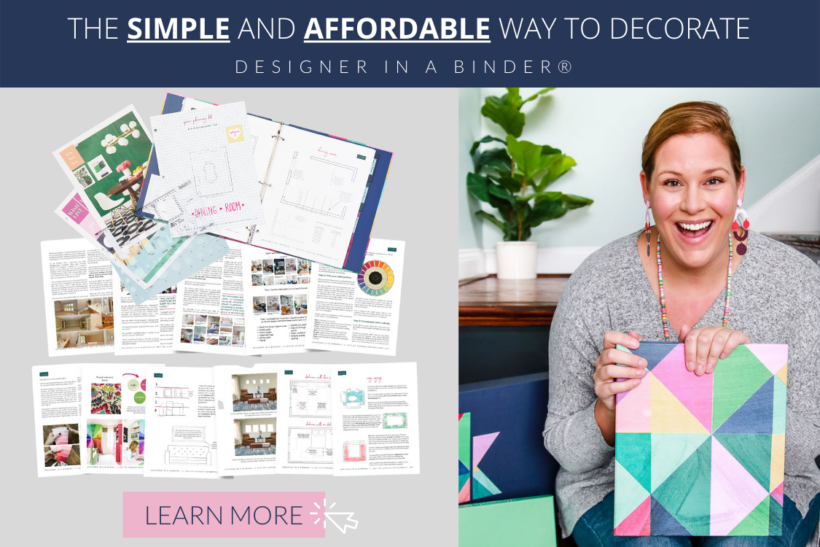 And if you want exclusive content and behind-the-scenes sneak peeks, be sure to subscribe before you head out!