Colorful Upstairs Hallway Makeover Reveal
Last Updated on June 28, 2022
We finally gave our upstairs hallway a colorful makeover and are loving how it turned out! We were able to create a big statement in the space without spending a ton of money.
Hallways are practical. They serve the purpose of connecting rooms in your home. And all too often they are ignored when it comes to decorating. But there are so many great hallway decor ideas that you can use to decorate your hallway!
Our upstairs hallway is a good example. Granted, we didn't leave the walls empty, but we threw up a bunch of these DIY photo canvases 6 years ago and have ignored the space ever since, even though it wasn't a good reflection of our style.
This is what our upstairs hallway has looked like for the past 6 years. Note the outdated ceiling fixtures.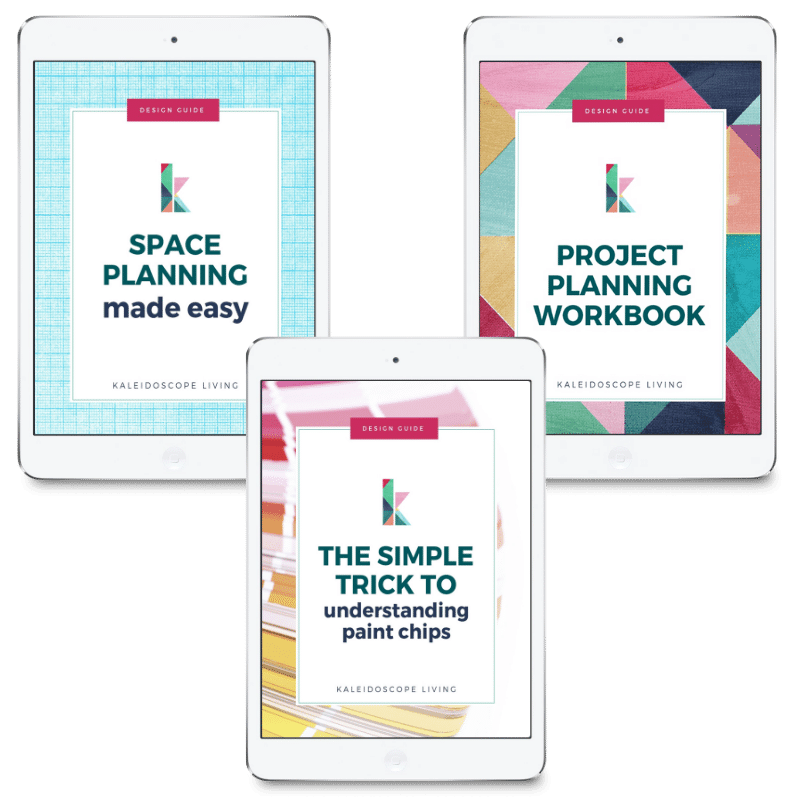 Get my FREE design guides when you subscribe!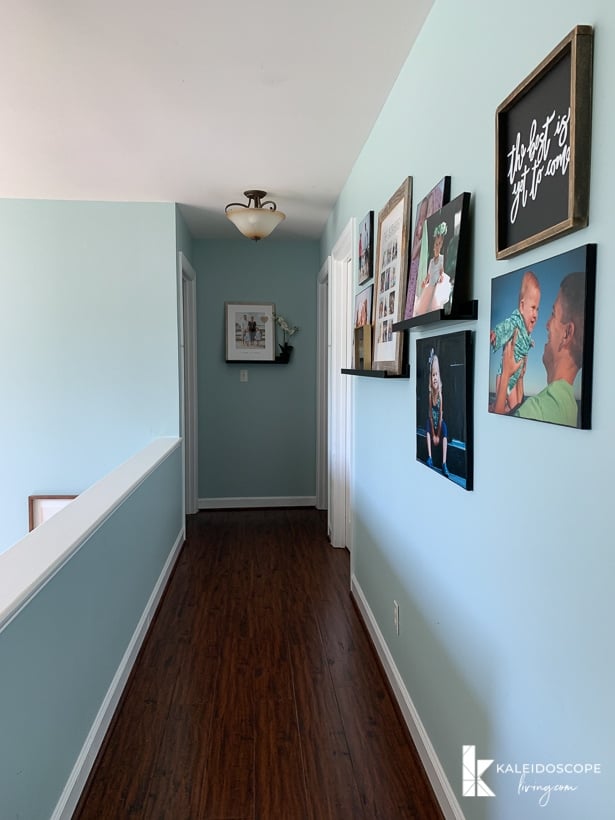 We FINALLY decided to liven our hallway with some beautiful hallway decor and I'm so glad we did. As with most room makeovers, I wish we'd done it sooner! (PS- You can click HERE to take our full house tour).
Thank you to our sponsor Ruggable for gifting us with the two hallway runners we used in this makeover! This post contains some affiliate links for your convenience. Click here to read my full disclosure policy.
First up, we purchased these inexpensive frames and created this colorful DIY gallery wall.
Then we added these insanely affordable sconces above them and they add so much depth and interest to the wall!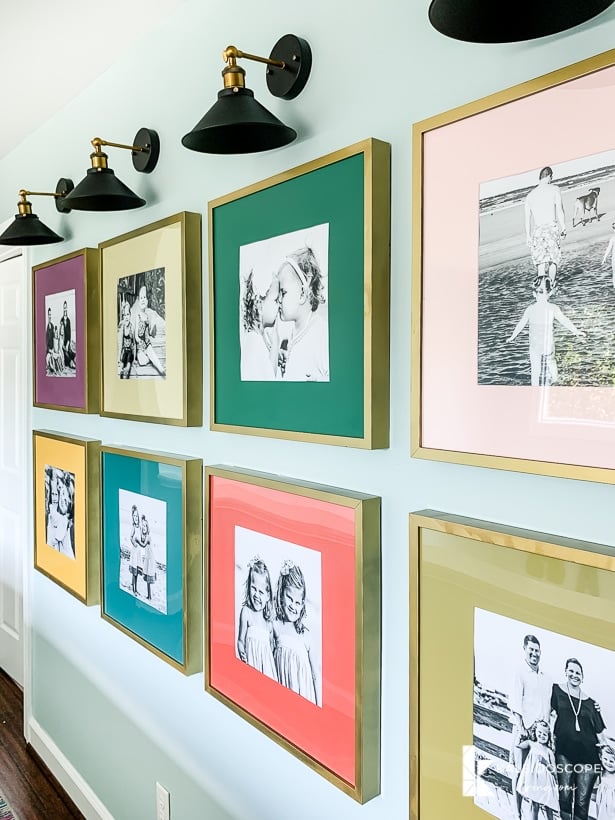 Next up, we addressed the floors. We love the flooring we have installed throughout our house, but our upstairs hallway is LONG, so it was just a vast expanse of floor. Not super warm or welcoming. But we had always dismissed the notion of adding runners because this hallway gets a lot of foot traffic and we figured runners would look dirty and dingy in no time.
But that was before we discovered Ruggable. Y'all, Ruggable rugs are stain and spill-resistant, which is GREAT. But it's so much better than that! The rugs are machine washable. Yep! Ruggable rugs come in a 2-piece system so you can remove the top part and throw it in your washing machine whenever you need to. You can also easily update just the top part of the rug whenever you want to change the look of your rug. MIND BLOWN? The rugs are also non-toxic and totally safe for pets and anything else that touches the rug.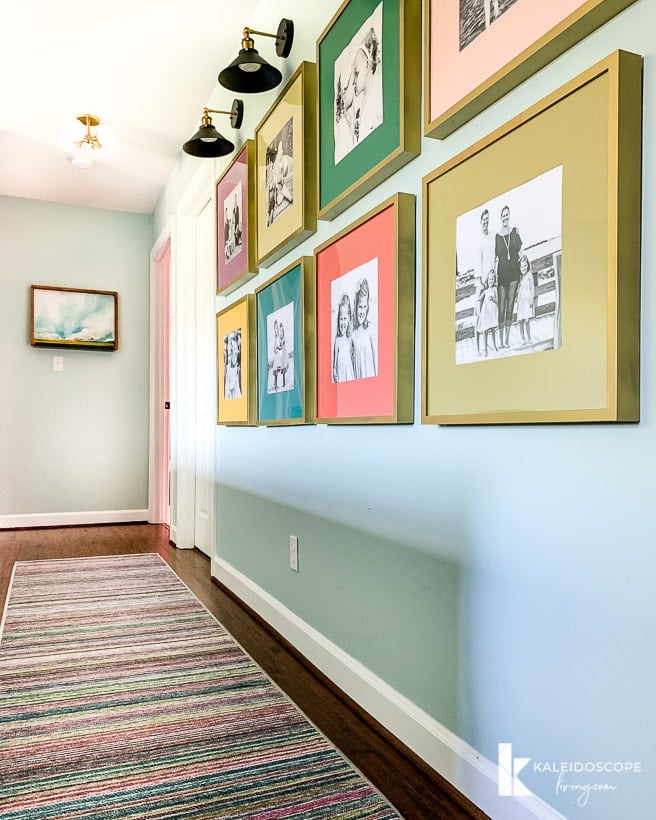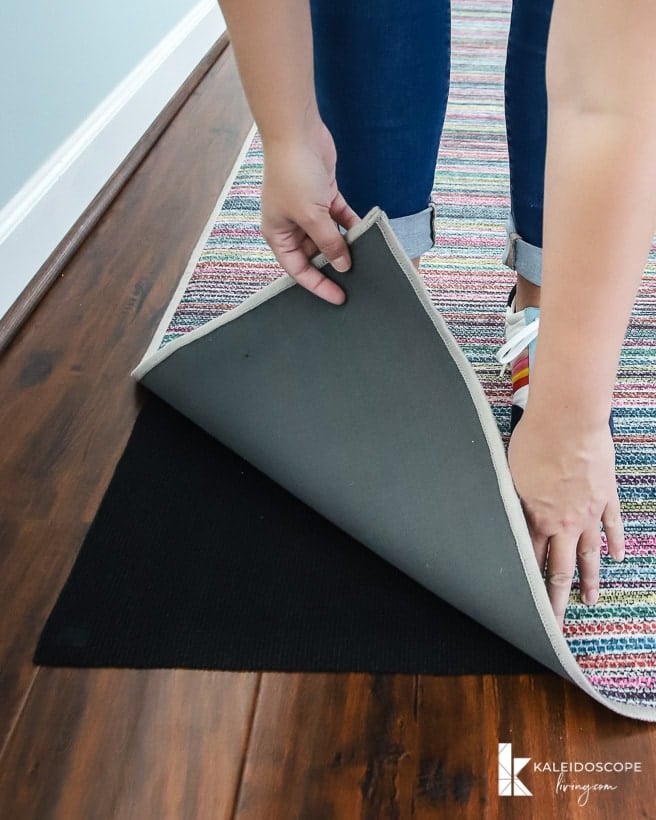 Now we can walk on these runners as much as we want without having to worry about how to clean them. WIN! And my generous friends at Ruggable are offering my readers a 15% discount on your entire order with the code FUNKALEIDOSCOPE. Woooohoooo! (We have the 10′ Multi Stripe Polychrome Rug).
Enter the code FUNKALEIDSCOPE15 at Ruggable for 15% off your entire order!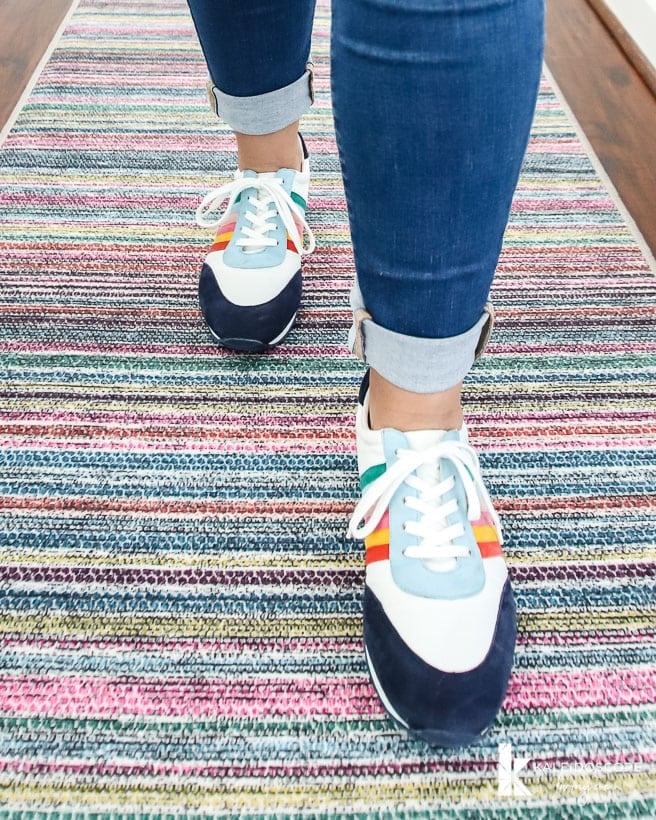 We also finally changed out the old ceiling fixtures with these much more modern lights that are from the same line our gorgeous dining room chandelier is from!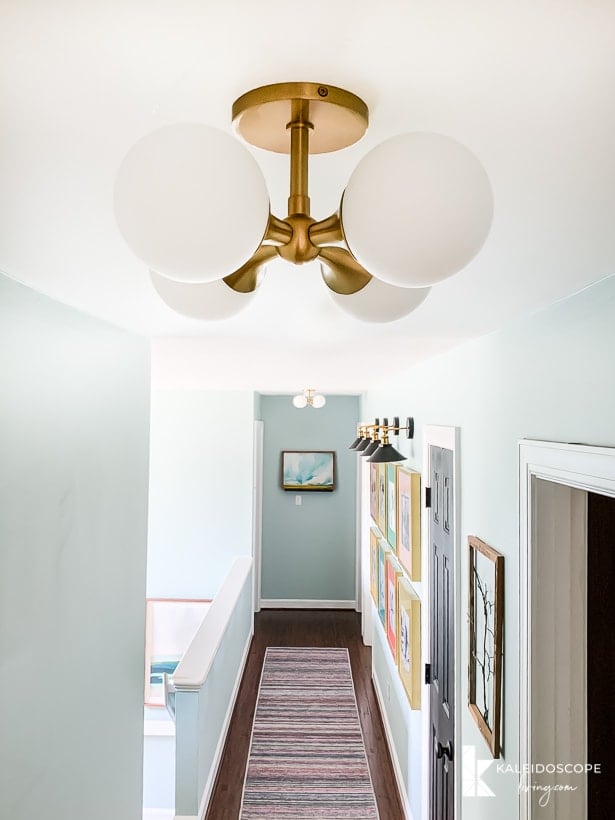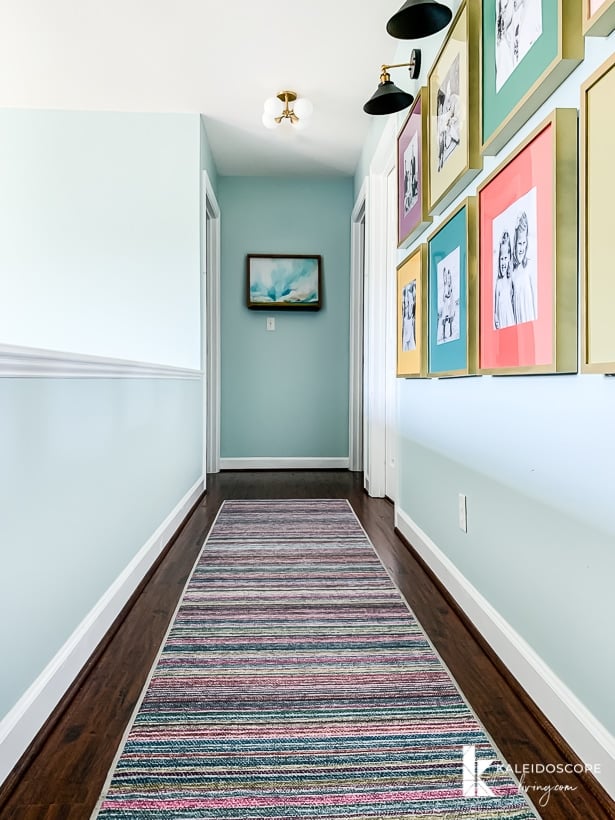 What do you think? A bit more our style, huh?!
Other posts you may enjoy:
Wondering how I approach transforming rooms and spaces in our home? Check out Designer in a Binder®.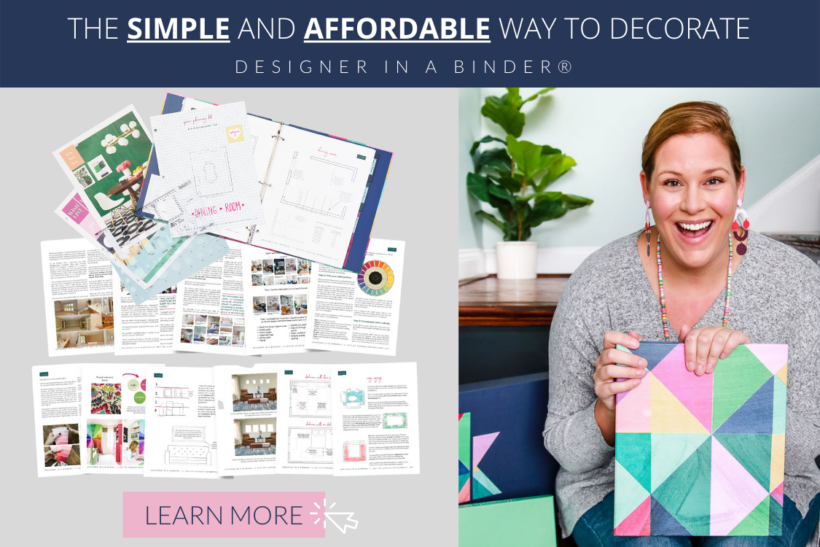 And if you want exclusive content and behind-the-scenes sneak peeks, be sure to subscribe before you head out!


---