Formica® Laminate + Jonathan Adler = Backsplash PERFECTION
Last Updated on August 9, 2022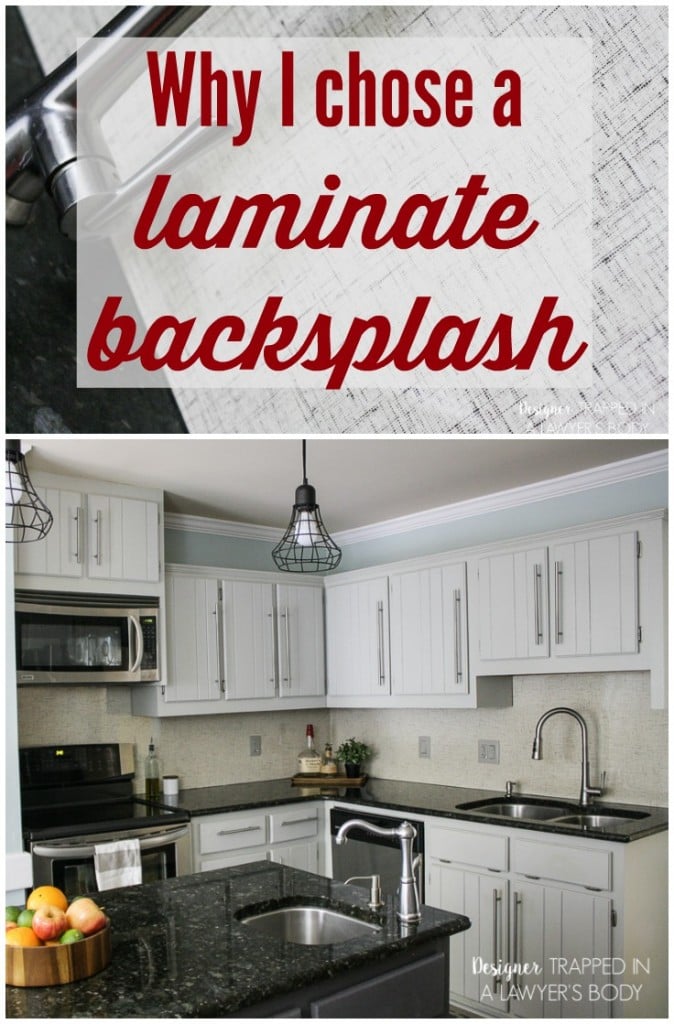 Hello friends! Well, the day has finally arrived. We partnered with the Formica
®
Brand and got our stunning new backsplash installed for free using the Formica
®
Laminate Jonathan Adler Collection. Oh happy day! But first, let's recap what has led us up to this fantastic reveal. If you have followed my blog for a while, you know that
we PAINTED our tile backsplash over a year ago {you can see that post here}
because we HATED the old backsplash, but just weren't ready to rip it out and replace it. It was terra cotta/orange and had various latin phrases and Griffins set in some of the tiles. #notmystyle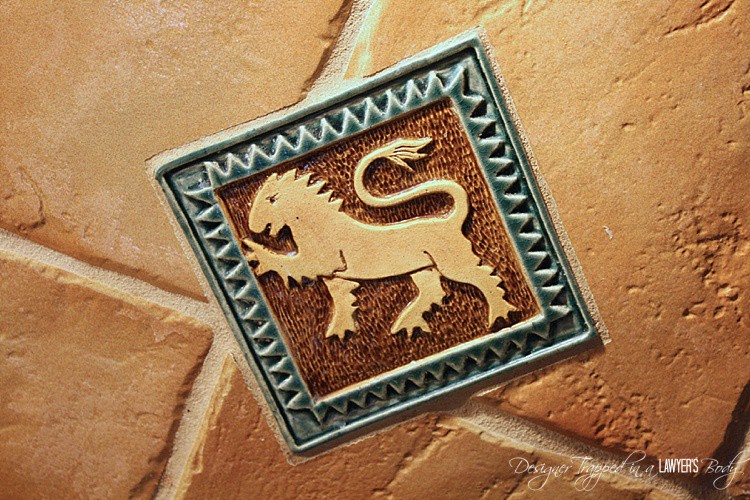 Painting it a dark grey absolutely improved the appearance of the backsplash, and the paint has held up PERFECTLY. It was a brilliant {if I do say so myself} DIY solution! Except for one BIG problem… We did not have flat, pattern free tiles. We could still see the Latin phrases and Griffins, not exactly the contemporary look we were hoping for. We also
painted our kitchen cabinets
and floors, changed the cabinet hardware and lighting all of which allowed us to TOTALLY transform our kitchen for only $700.
You can see part 1 of the complete reveal here
and
part 2 here
. But, back to the backsplash which STILL had visible griffins on it…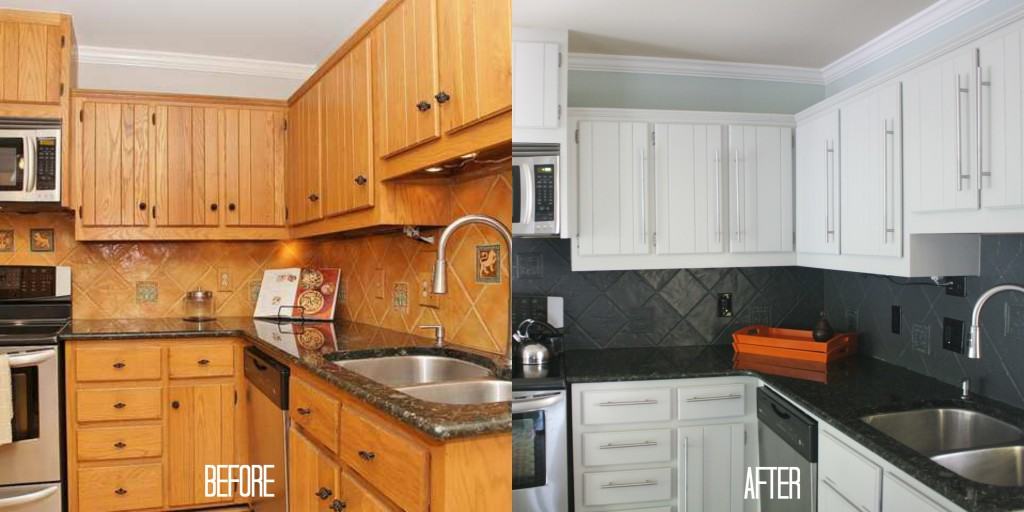 After some hunting, we found our DREAM solution and opted for a Formica
®
Laminate backsplash and we could not be happier! Design genius Jonathan Adler partnered with Formica
®
Brand and created The Formica
®
Laminate Jonathan Adler Collection. It is available at Lowe's home centers and select kitchen and bath distributors nationwide. The full collection can be viewed and free samples are available on the Formica
®
Brand website. There are three amazing patterns to choose from: Greek Key, Malachite and Lacquered Linen. And don't even get me started on the fresh, fun colors to choose from–green, orange, blue, charcoal and crème. Aside from the stunning patterns, we are really excited about having a completely sleek and grout-free surface as our backsplash. Talk about contemporary AND easy to clean. Though I love all of the patterns, we chose the Crème Lacquered Linen pattern and opted to use it vertically on our backsplash, but it would also be stunning on countertops! Alright, alright…enough talk. Let's get on with the reveal, shall we?!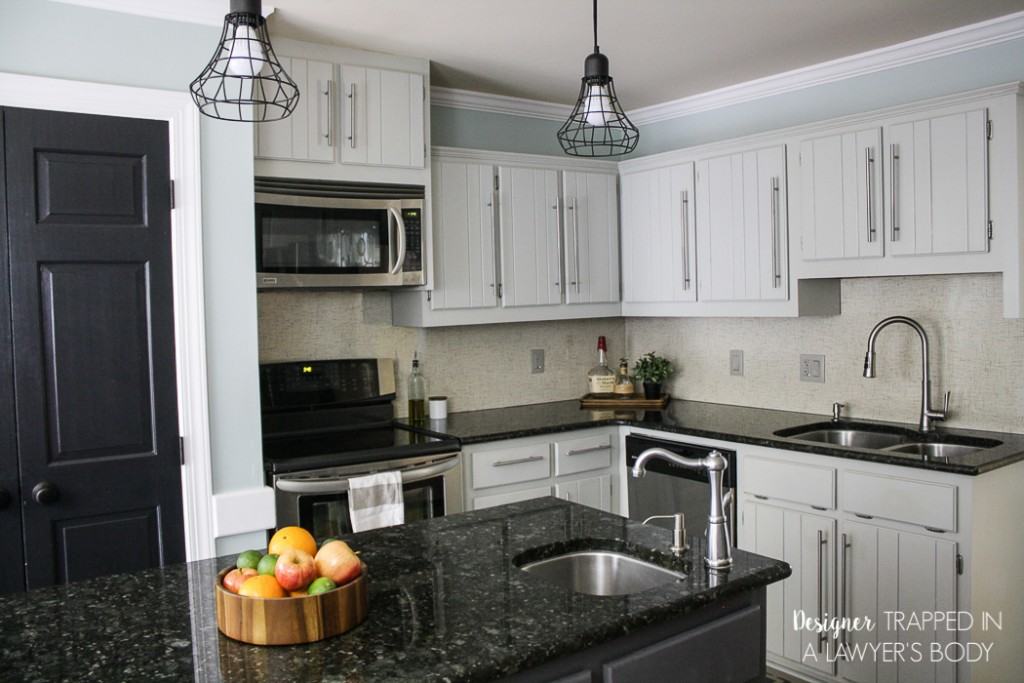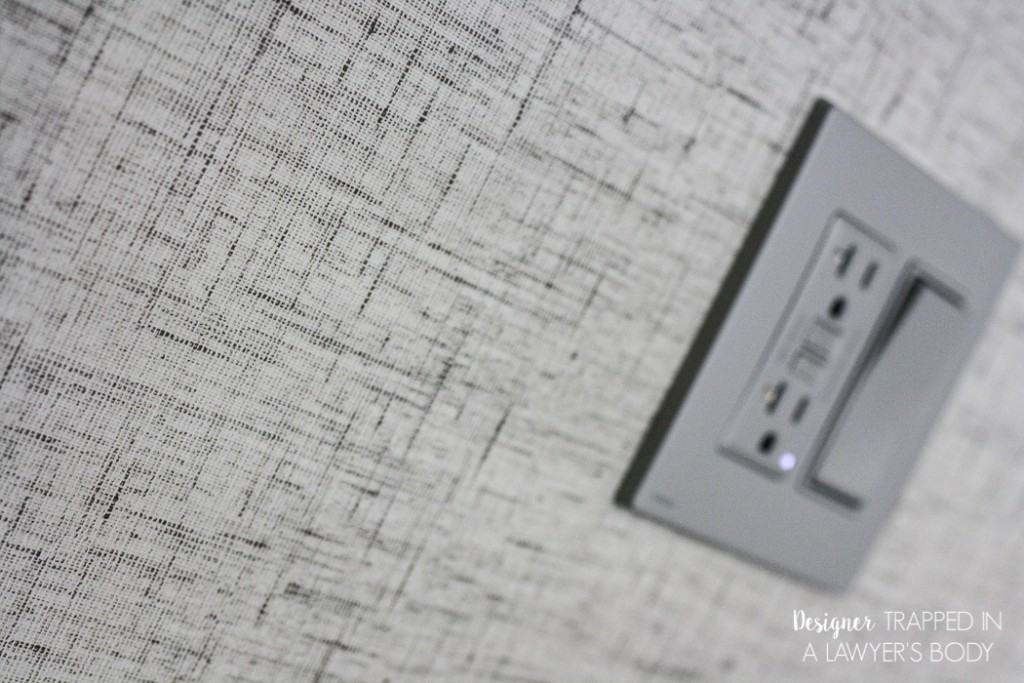 Isn't it GORGEOUS?! It's so chic and sleek. And don't even get me started on how easy it is to clean!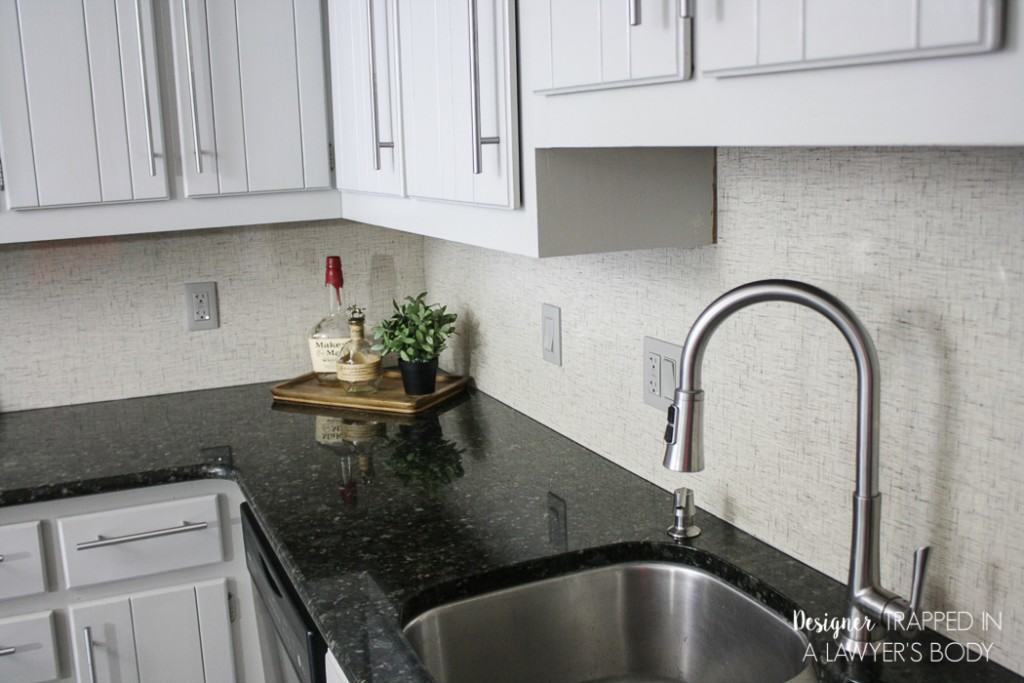 I especially love how it complements our DIY wood herringbone wall and DIY stenciled floor. We included those elements to warm the kitchen up a bit, given that we used cool grays on the cabinets and a cool aqua on the walls.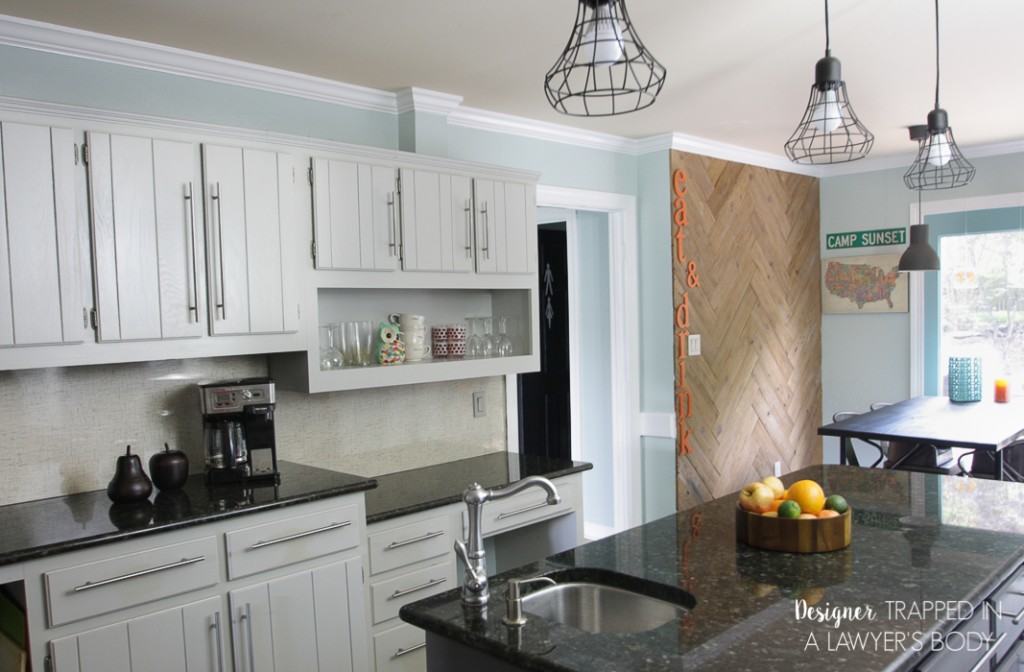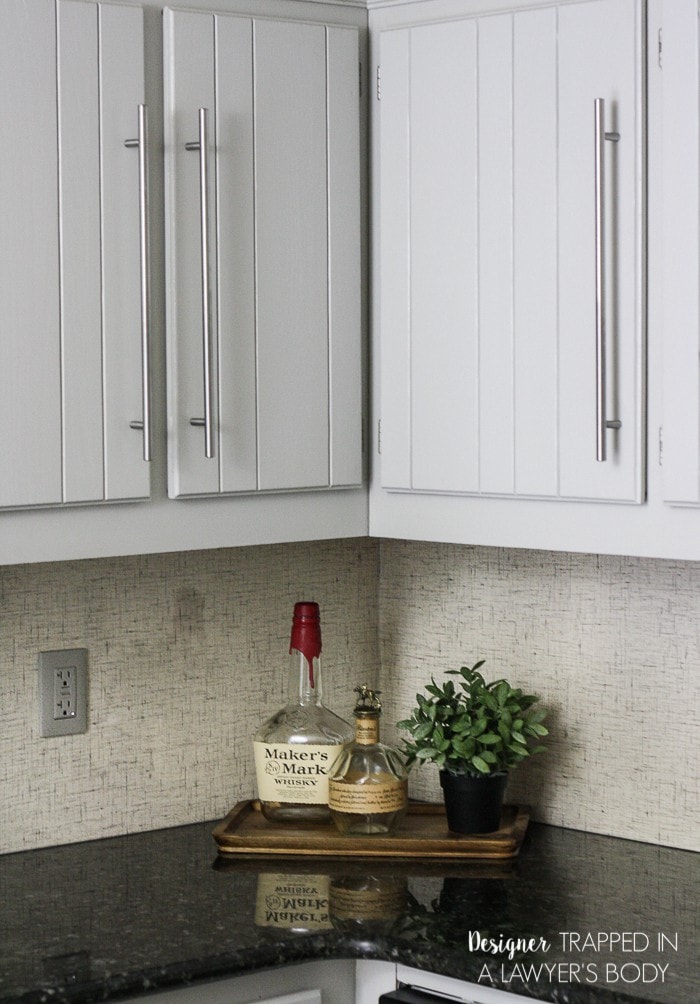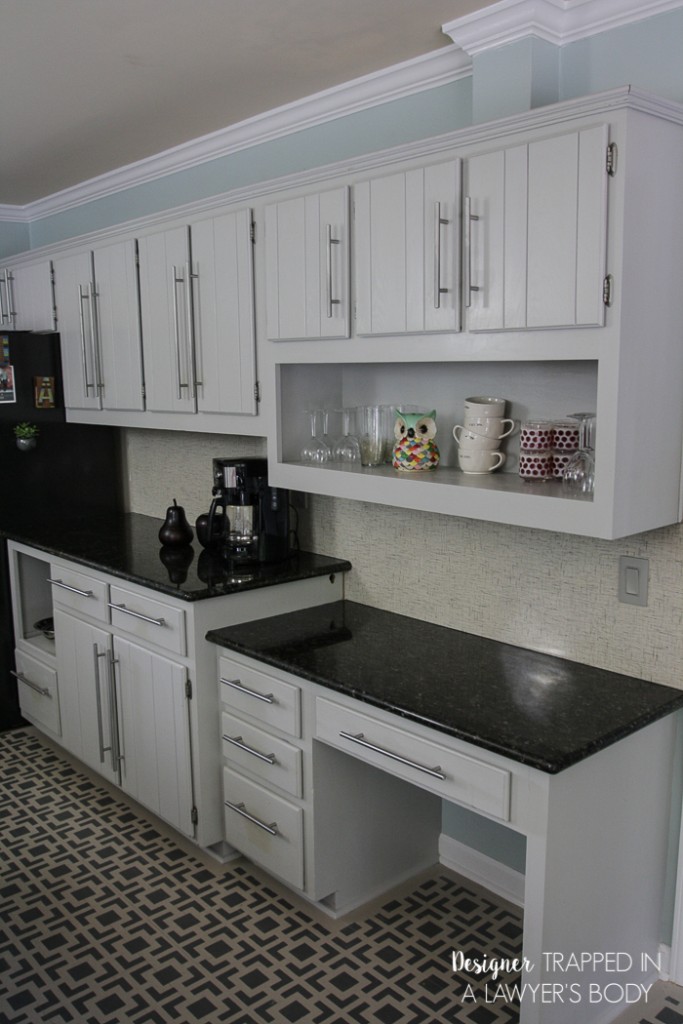 Now, let's do a side-by-side comparison of the new backsplash and our old, painted backsplash! I love a good before and after :)
What do you think? Do you love it as much as I do? Before you head out and get started, be sure to check out my FREE design guides that will help you help you design spaces you absolutely love! Subscribe now and you will receive a password so that you can access everything in one convenient digital library.


[mv_create key="1″ type="list" title="Most Popular Projects" thumbnail="<a href="]