Our 7-Day Powder Room Renovation Video
Last Updated on March 3, 2022
If you've ever wondered how long something like a half-bath/powder room renovation takes when you DIY it, this is for you! Not only do we share how long it took us, but you can see the order in which we did everything.
Hey friends and happy Saturday! Today I'm sharing something a bit different. We have put together a video for you that shows exactly how our recent half-bath/powder room renovation unfolded over the course of 7 (yes, only SEVEN) days of work. Those days weren't consecutive, but it took us only 7 days of effort to pull this off. And I will tell you, several of those days were not "full" days of labor.
Our powder room came a long way from when we moved in almost 7 years ago! Here's a side-by-side comparison. You can find a source list for what you see in our powder room at the end of this post. You can also read more about it and see LOTS of photos in this post.
You can watch the video to see how the 7 days of work unfolded or by clicking here to watch it on YouTube. I hope you enjoy it!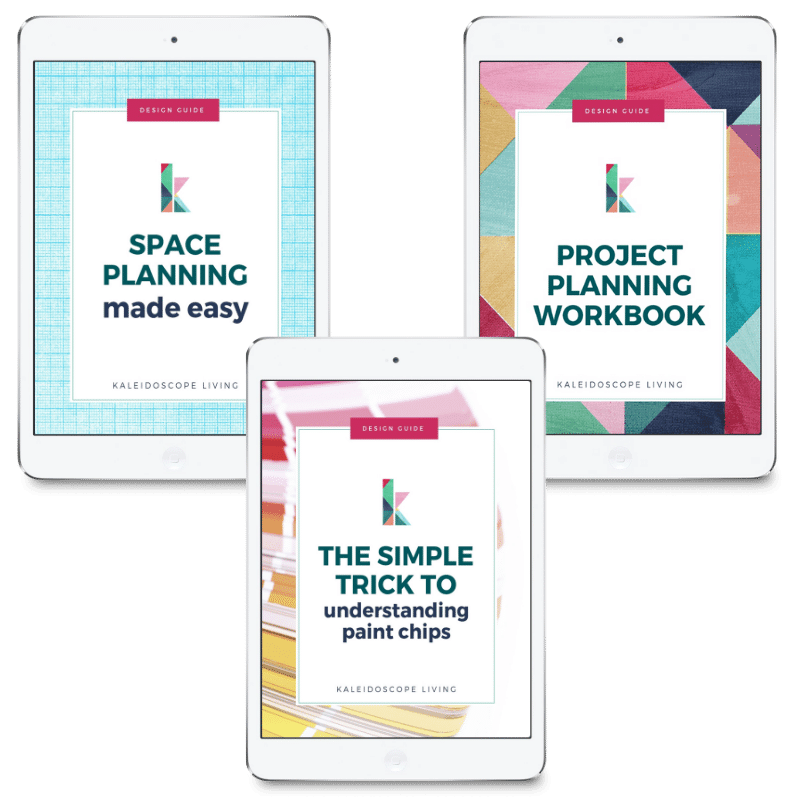 Get my FREE design guides when you subscribe!
Bathroom Remodel Source List

Before you head out and get started, be sure to check out my FREE design guides that will help you help you design spaces you absolutely love! Subscribe now and you will receive a password so that you can access everything in one convenient digital library.