25 Genius Powder Room Ideas
Stop overlooking the design potential in your powder room! These small bathrooms are often ignored because they feel unimportant. But a half bath can actually be the most fun room to design! Because they are typically small, they give us the perfect opportunity to practice our design skills, experiment with bold design choices, and get creative with colors. These small powder room ideas are sure to inspire you to transform this often-overlooked space into a stunning room full of style.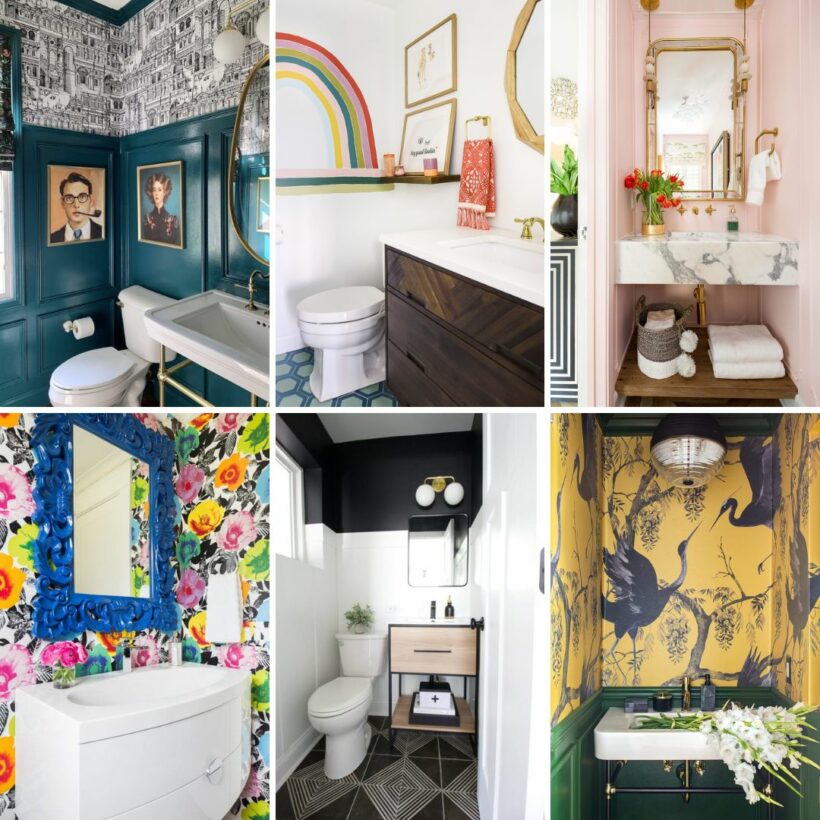 What is a Powder Room?
Where exactly the term "powder room" came from is murky, but most historians agree it comes from the 18th-century practice of women using a small room to touch up their makeup, which was often powder. Over time, this term came to refer to any small bathroom used by guests, which is how we use it today. A powder room is a small half-bathroom that is typically just a sink and a toilet, located near the main living areas and meant for guests. Most modern houses are built with a powder room, which leaves tons of us wondering the best way to take this little box from boring to beautiful.
Stunning Powder Room Ideas
There are lots of ways to dress up your half bath. Because powder rooms are usually small, they provide a unique opportunity to experiment! Aren't sure if you really like wallpaper or a bold paint color? Your powder room is the perfect place to try it out. I took a chance and painted a colorful DIY mural in our powder room and I love it SO MUCH. Don't ever think you have to sacrifice style because your space is small–there are lots of unique ways to make an impact. Check out these powder room ideas for the ultimate guide to creating a stylish space you love!
Don't ignore that powder room! Remember, lots of people see it and it is an easy space to make a big impact. All of these ideas will bring something special to your design plan, so get inspired to create the perfect small bathroom for your family that is your own style!
Other posts you will enjoy:
Wondering how I approach transforming rooms and spaces in our home? Check out Designer in a Binder®.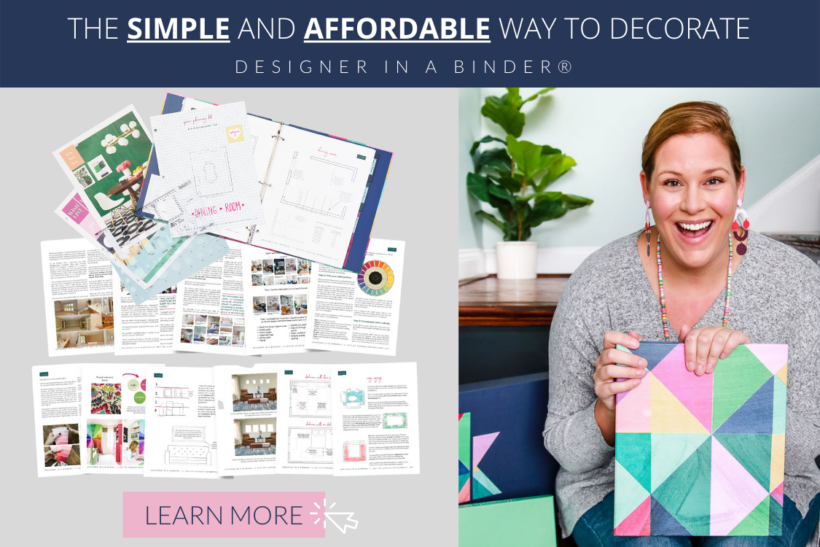 And if you want exclusive content and behind-the-scenes sneak peeks, be sure to subscribe before you head out!