10+ DIY Porch and Deck Projects
Last Updated on August 10, 2021
With the warm summer weather upon us, most everyone is spending more time outside right now. So I figured now is the perfect time to share 10+ DIY porch and deck projects with you that are sure to get you feeling inspired about your outdoor space. I've teamed up with some AWESOME bloggers to bring you the DIY Housewives series. Each month we are going to be sharing some of our best DIY projects that are sure to inspire you to DIY your own home. This month we are sharing our favorite DIY porch and deck projects with you.
I recently shared some porch decor ideas with you when I revealed the charming sitting area I created by our back door. I knew we would use the sitting area, but I had no idea just how much we would enjoy it. We use it way more than the larger deck area, which is a bit of a surprise! This is what the space looked like before we got started.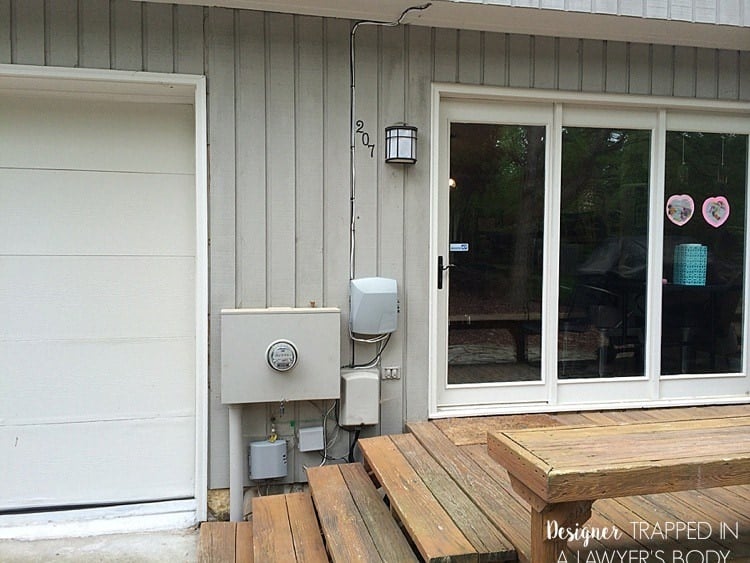 These are the tips I recommend for creating a small porch or patio that you love:
1) Add plants– Greenery is a common element of all beautiful small porch designs. A simple planter or hanging box is all you need to take your porch decor up a notch.
2) Go vertical– Use vertical space to your advantage. Hang outdoor lights, a wreath and hanging plants for color and interest. If you have wall space, you could even consider hanging some artwork.
3) Add seating– Most small porches can accommodate some kind of seating, even if it is a tiny garden stool. But even the smallest seat makes a space feel more welcoming.
4) Add color and texture– Create tons of visual interest with different colors and textures to create the feeling of a cozy, indoor room.
With those small porch ideas in mind, are you ready for a tour of our new and improved space? You'll notice that I took all of my own advice :)
We started by addressing those ugly utility boxes with a DIY wood screen solution that looks awesome–you can find that tutorial here.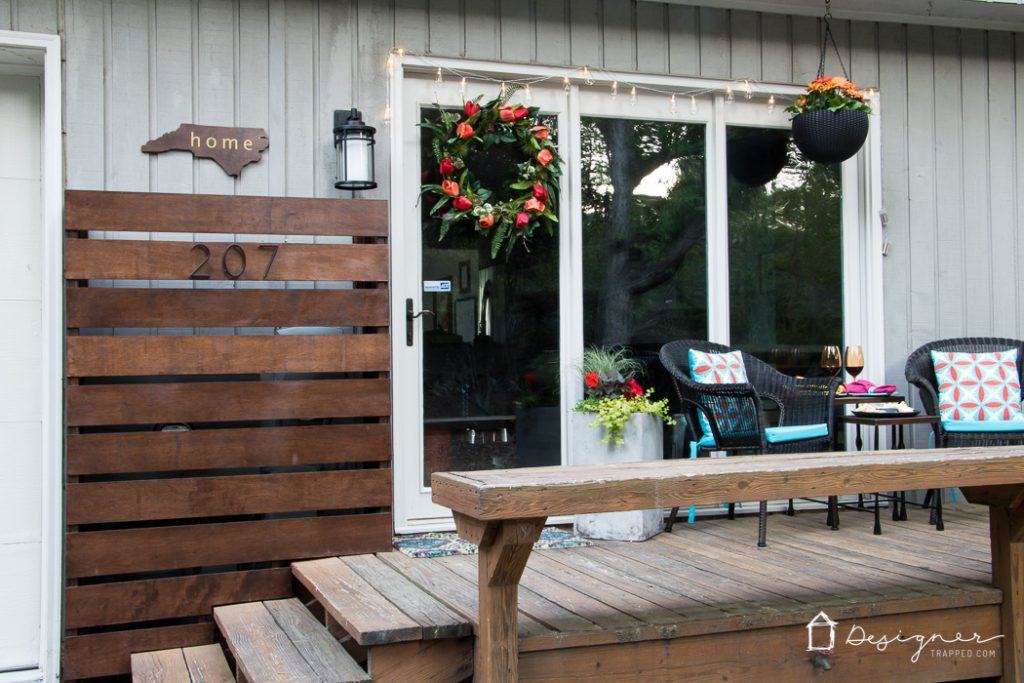 That alone was a HUGE improvement, but I knew I wanted to add lots of color and texture, so naturally I headed to Pier 1, one of my "go to" stores. I picked up two Casbah chairs in Mocha and dressed them up with turquoise cushions and tile embroidered pillows. We also added these awesome nesting tables. They don't take up much space, but provide plenty of surface for plates, drinks and snacks.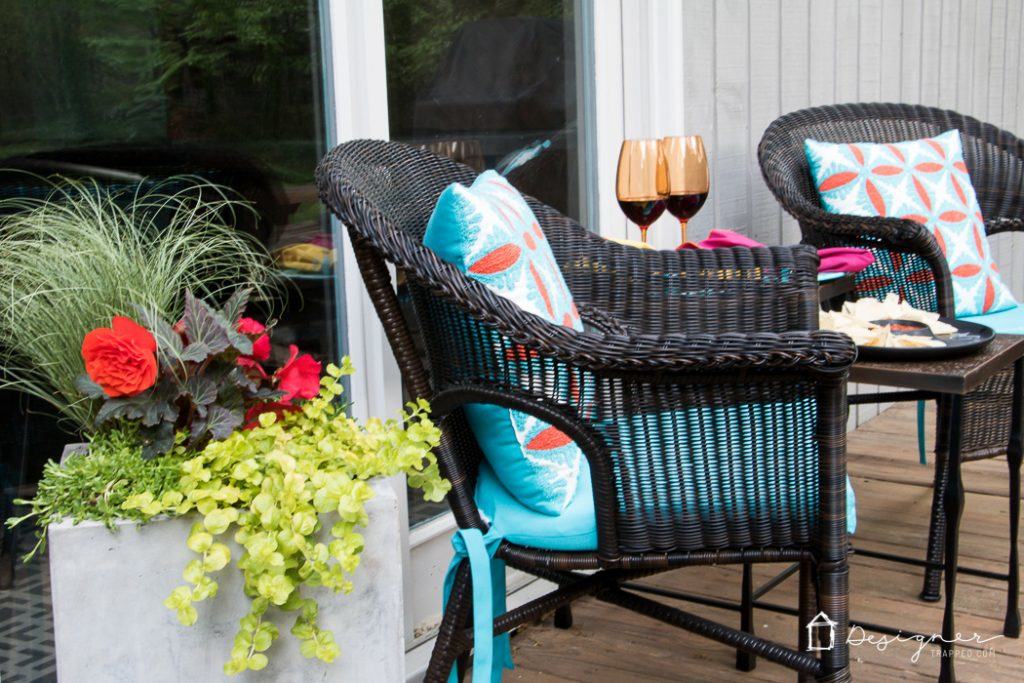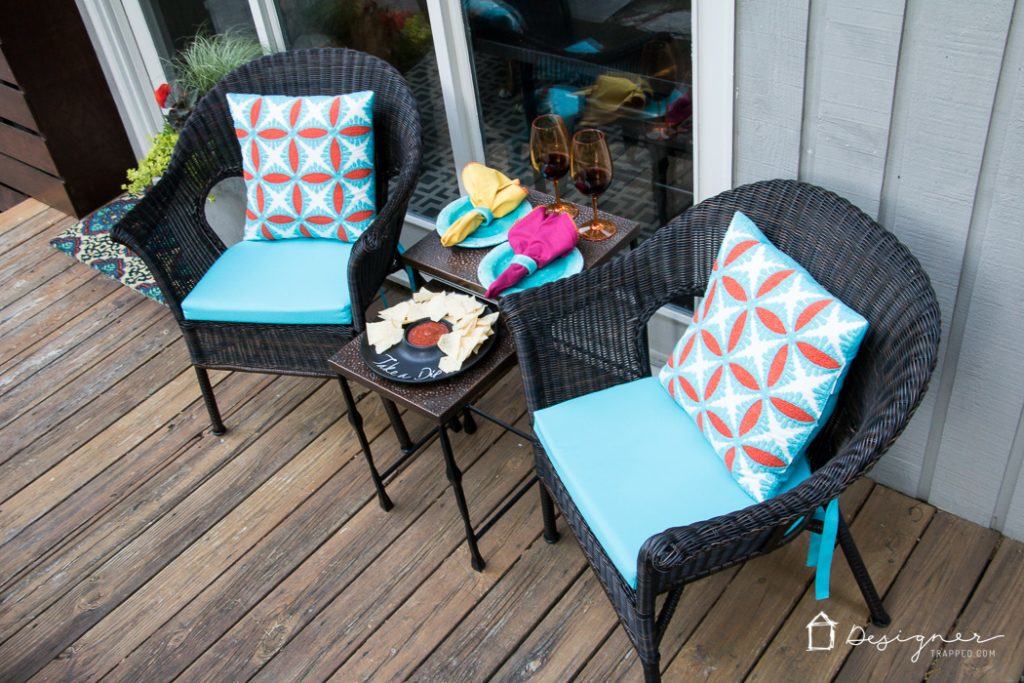 We also added some industrial string lights that make the space dreamy at night :)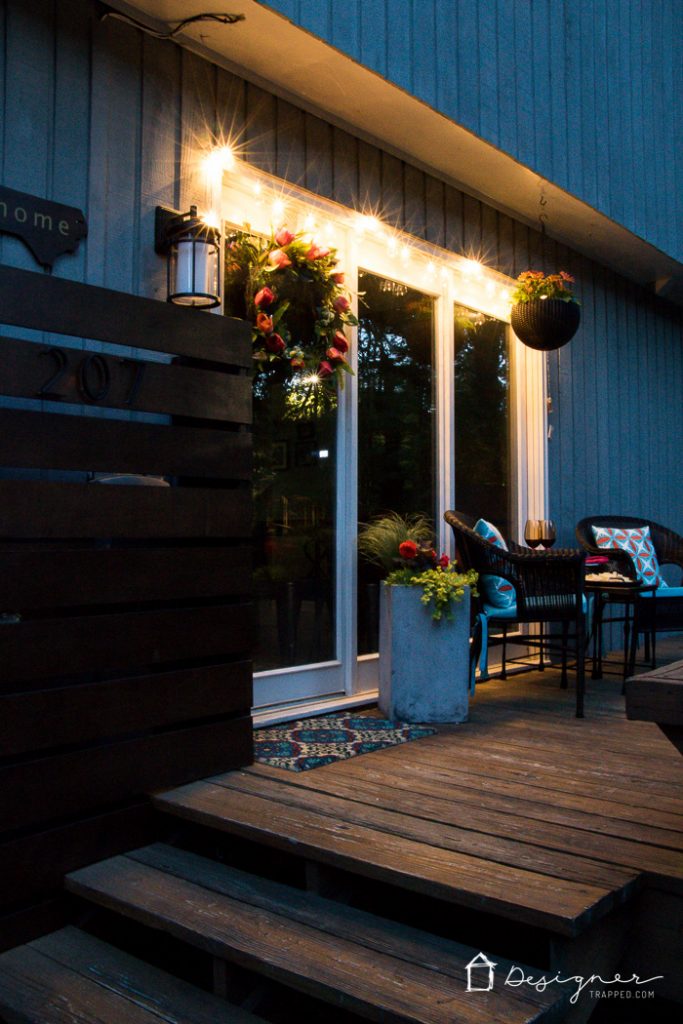 Now, check out the 10 other amazing DIY porch and deck projects from my fellow DIY Housewives! Click on any of the thumbnail images to be taken to full details of their projects. You can also find links to their phenomenal blogs at the end of this post.

[mv_create 1 2018 key="2″ type="list" title="Design Posts" thumbnail="</span><a href=" https designertrapped com wp content uploads 05 how to pick paint colors jpg target="_blank" a span]