Bedroom Wall Art: Top Designer Picks
Last Updated on April 10, 2022
Your bedroom is your sanctuary! Make it beautiful with art that you love. These top designer picks for bedroom wall art are stylish finishing touches to complete your bedroom.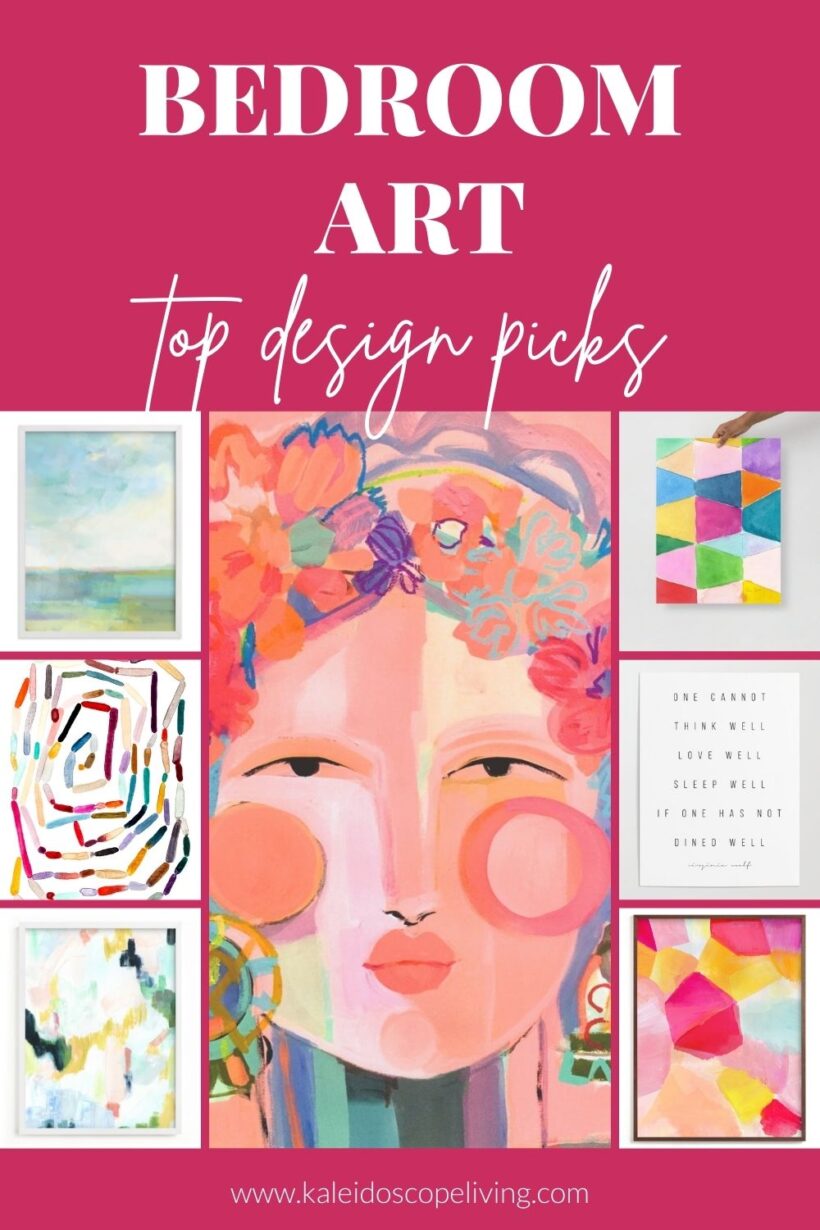 Your bedroom should feel beautiful and like a place you want to rest! I think often people put their bedroom at the end of the renovation list since not a lot of guests see it on the regular. But I think that you should move it up the to-do list and create a space that you love for YOU! Choose bedroom wall art that completes your design and makes you feel happy AND peaceful.
When we moved into our new house, I didn't waste any time designing our new bedroom. I wanted it to fit my style, but also feel like the perfect place to wind down and relax. Choosing bedroom wall art that flowed with the rest of the house was key, so I picked art that matched my overall style but made me feel peaceful! I used my favorite methods to create a gallery wall to go around our TV (which I display digital art on to make it blend in–you can display digital art on any smart TV!). I also switched the piece above my bed for one of my own designs! Having art that makes me happy allows my room to truly be a place where I love to be and feel at rest.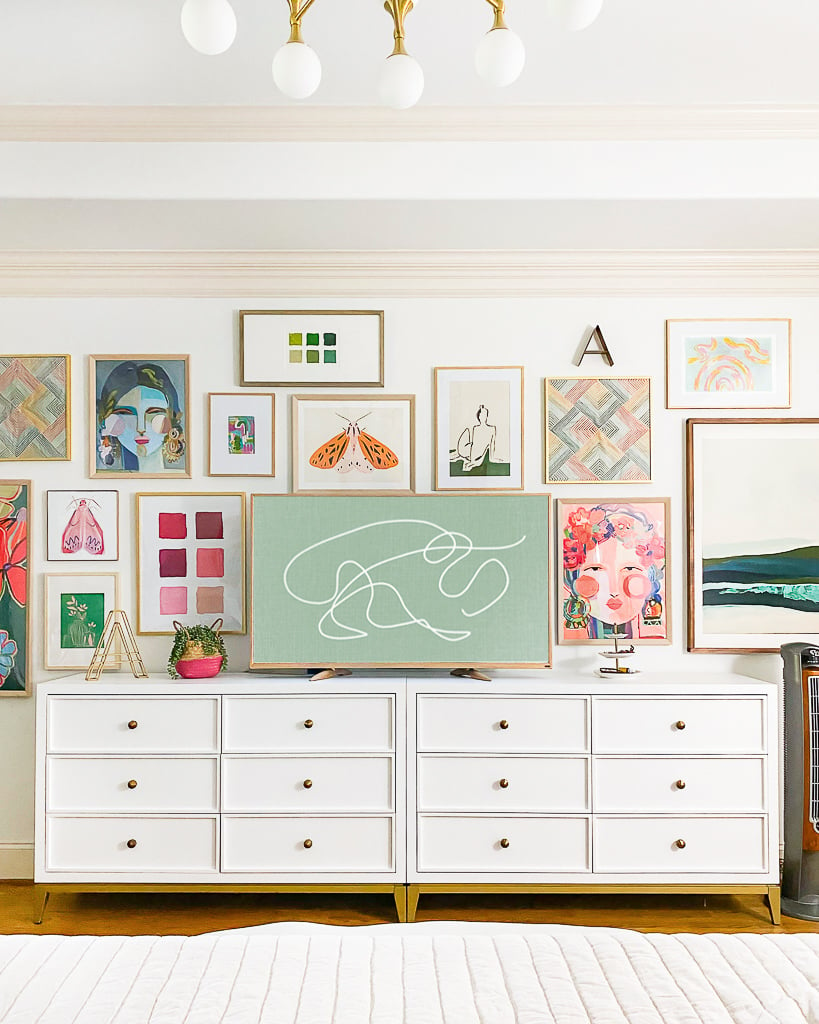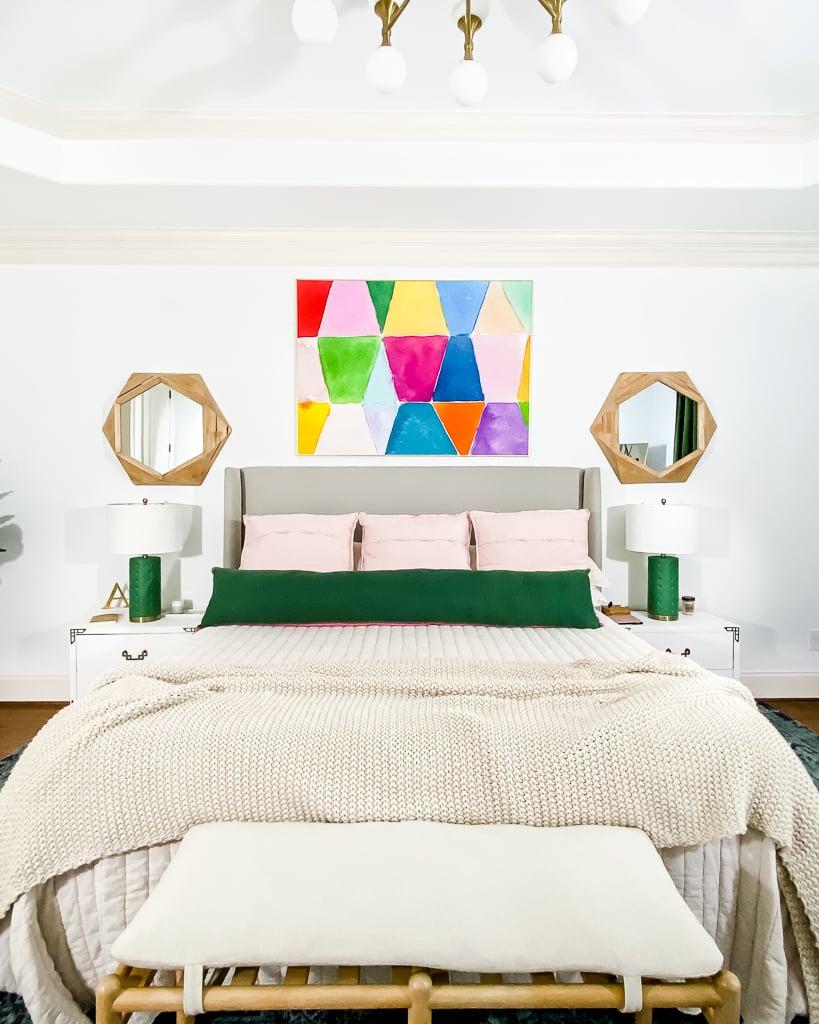 I gave our guest room in our old house a fun makeover and I am still obsessed with the art I chose. The trio of prints is from one of my favorite Minted artists, and it is the perfect mix of fun and stylish. The "give yourself a break" is a simple DIY you can easily recreate!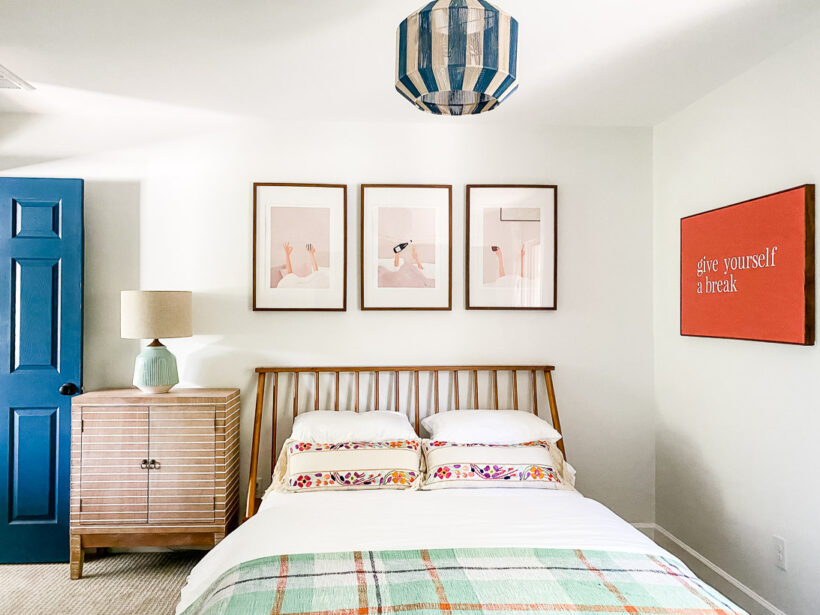 Give yourself a bedroom you love. Find the perfect combination of stylish and relaxing, with these top designer choices for bedroom wall art!
This post contains affiliate links for your convenience. Click here for my full disclosure policy.
Scroll and click any image below for full product details.

Other posts you may enjoy:
Wondering how I approach transforming rooms and spaces in our home? Check out Designer in a Binder®.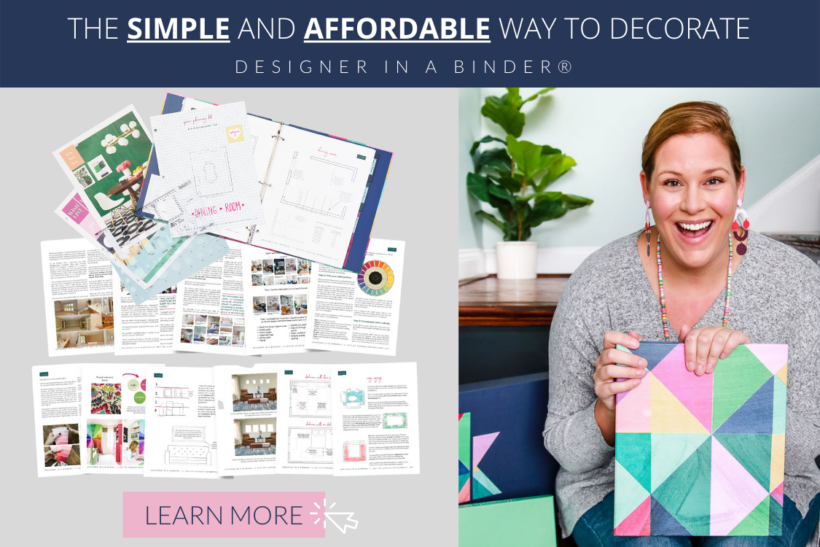 And if you want exclusive content and behind-the-scenes sneak peeks, be sure to subscribe before you head out!