My Favorite Christmas & Holiday Decor for 2022
Last Updated on November 29, 2022
Love colorful Christmas and holiday decor? I have put all of my holiday favorites for 2022 in one place for you!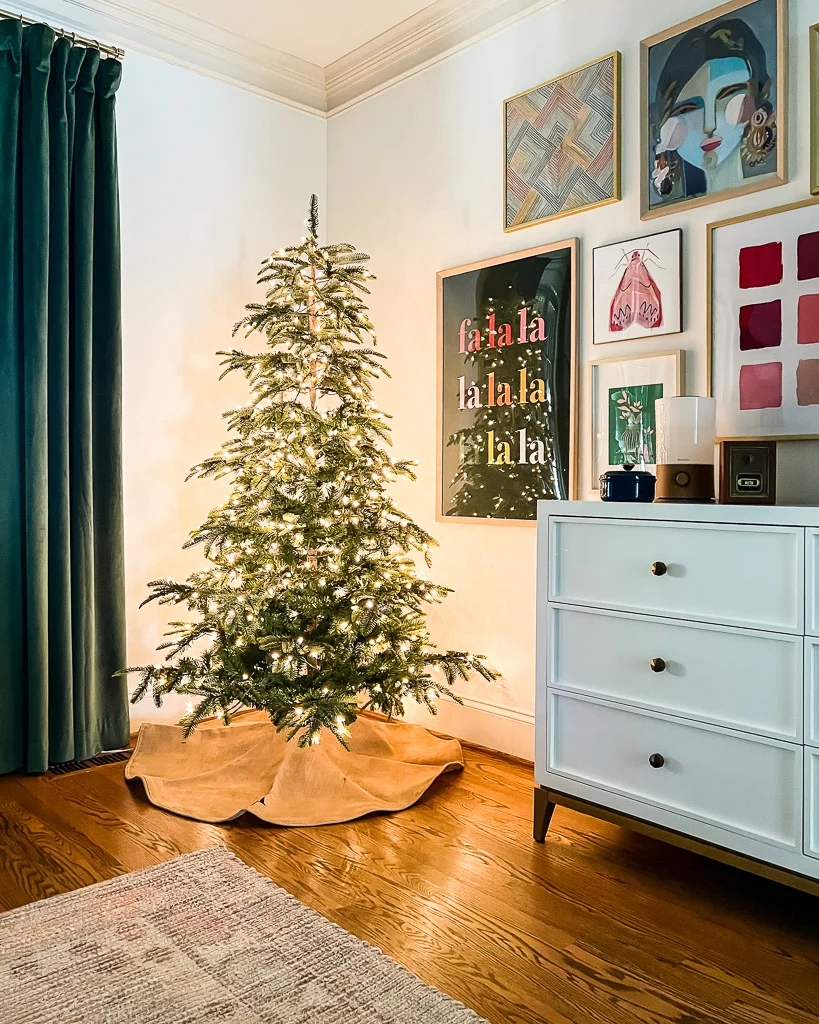 We love decorating for Christmas! There is nothing quite like walking into your home when it is fully decked out for the holidays. Each year I swear I am not adding any more decor, and then, inevitably when I am looking for cute things to share I find a few things every year that are worth adding to our collection (fear not, I always declutter my holiday decor each year as well.
This year I am sharing all of my favorites right here in one place to make it super easy for you to find the best decorations for the season for 2022. I will continue adding to this post as I find the best colorful Christmas and holiday decor, so check back often.
Scroll through and you will find links below each graphic that will take you right to the item and its details! There's even a table of contents below to help you jump to whatever you may be looking for :)
This post contains affiliate links for your convenience. Click here for my full disclosure policy.
Our Favorite Holiday Decor for 2022
Anthropologie Holiday Decor
Anthro is a color lovers paradise, and their holiday collections are no different! They just always get it right with the perfect mix of vintage inspiration and bright colors.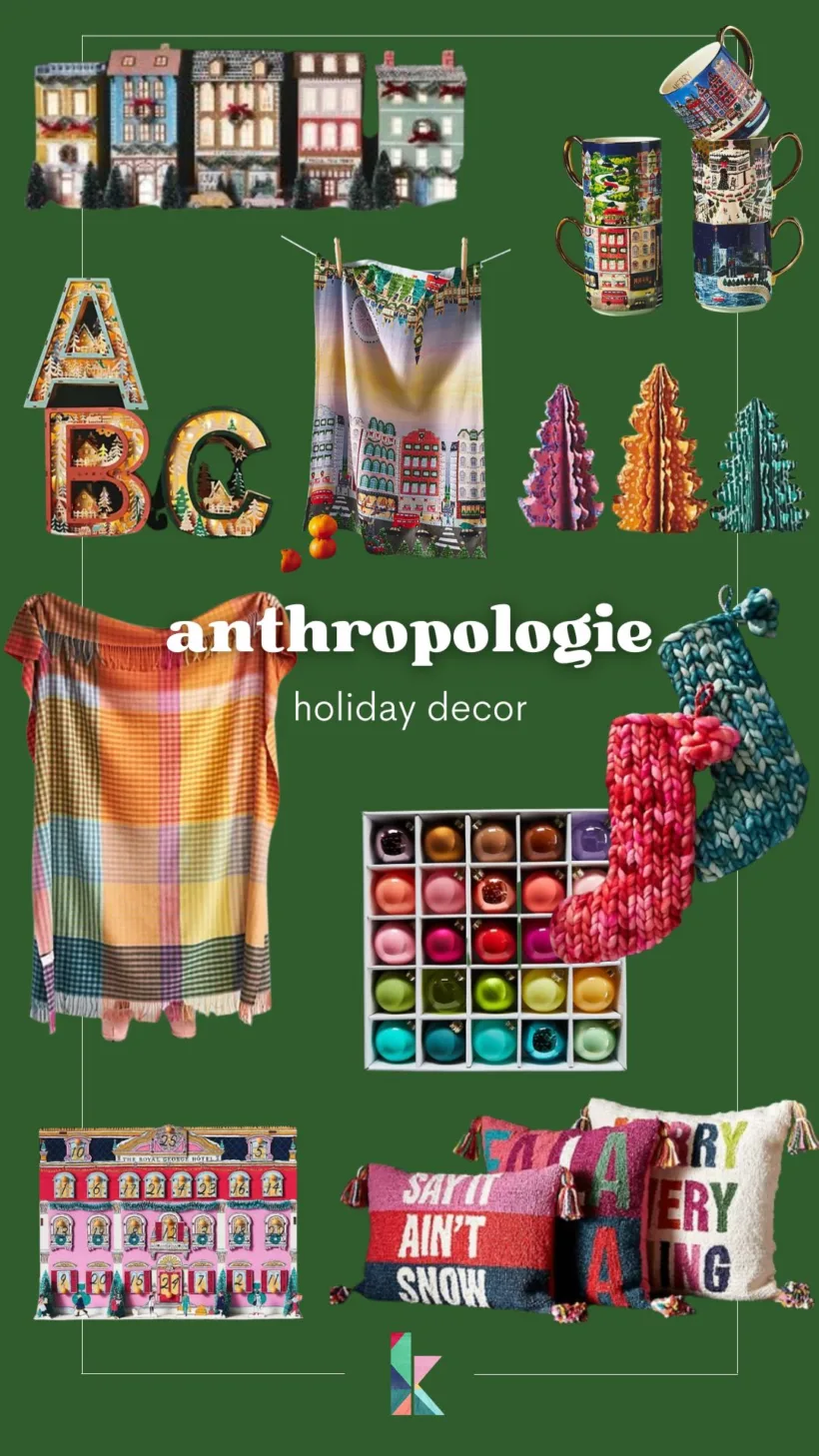 Target Christmas Picks
There is a reason we all love Target! Every year they do an amazing job with their holiday collections. Because they carry multiple lines (all of which have awesome Christmas decor!) there really is something for everyone, no matter what your holiday style is. My best advice when shopping at Target during the holidays is to buy it if you like! Their stuff does not last long and once it is gone it is often gone for the season.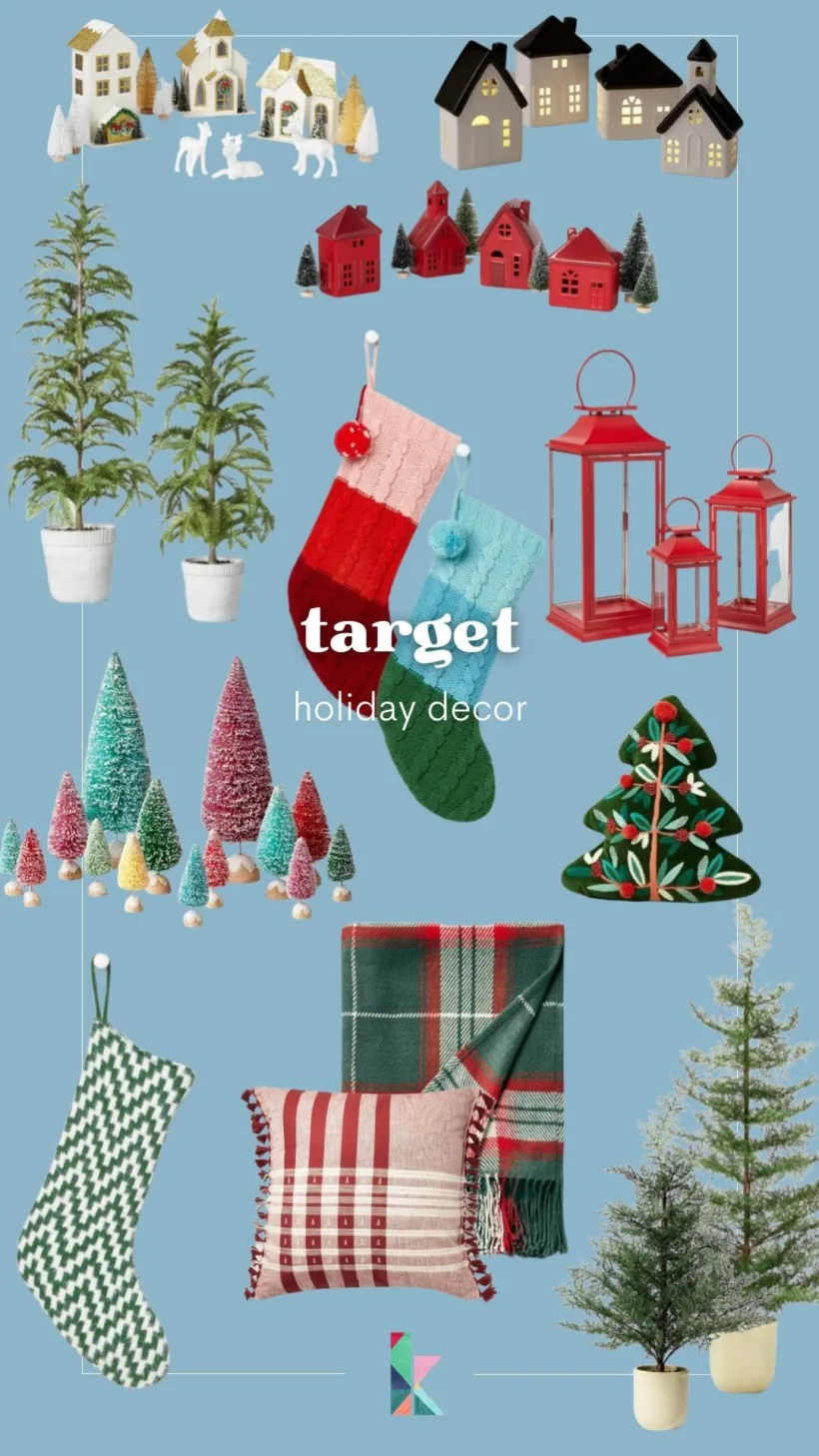 Annie Selke Holiday
Y'all know that colorful decor is my passion and these holiday pieces from Annie Selke make my heart so unbelievably happy. I am a big believer in using your own favorite color palette to decorate for Christmas and I have fully embraced that in my home. One of my secrets to elevating your holiday decor for the holidays is to use colors that make sense in your home. Annie Selke makes it so easy to add pops of color and I picked my favorites for you!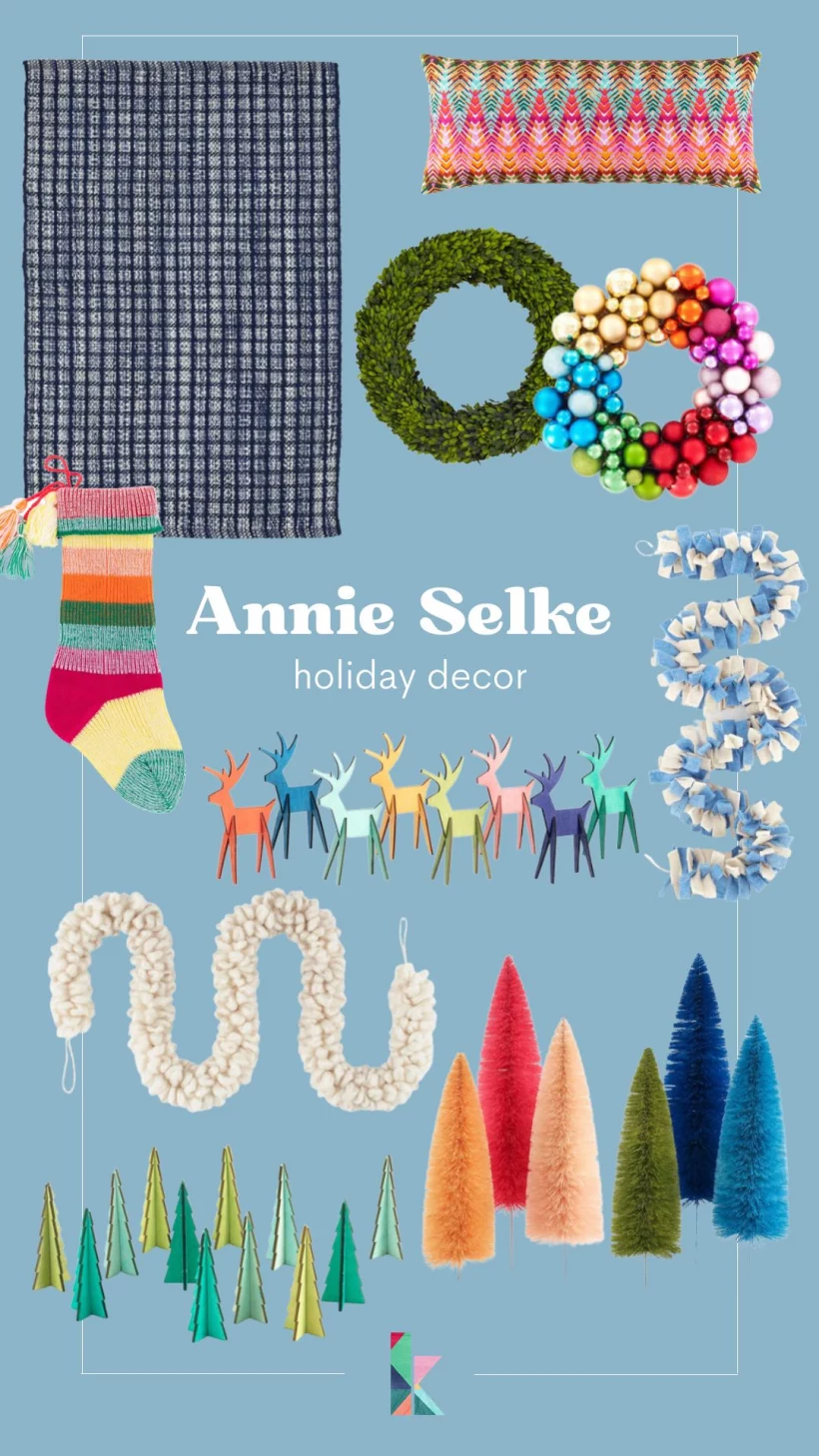 Holiday Dishes and Entertaining
There is something so festive about meals and entertaining friends and family with holiday dishes! I love breaking out the fun Christmas plates, mugs and my holiday apron to make the season feel extra special. Even if it is just for my morning coffee or our family dinner, it is one of my favorite added touches for the holiday season!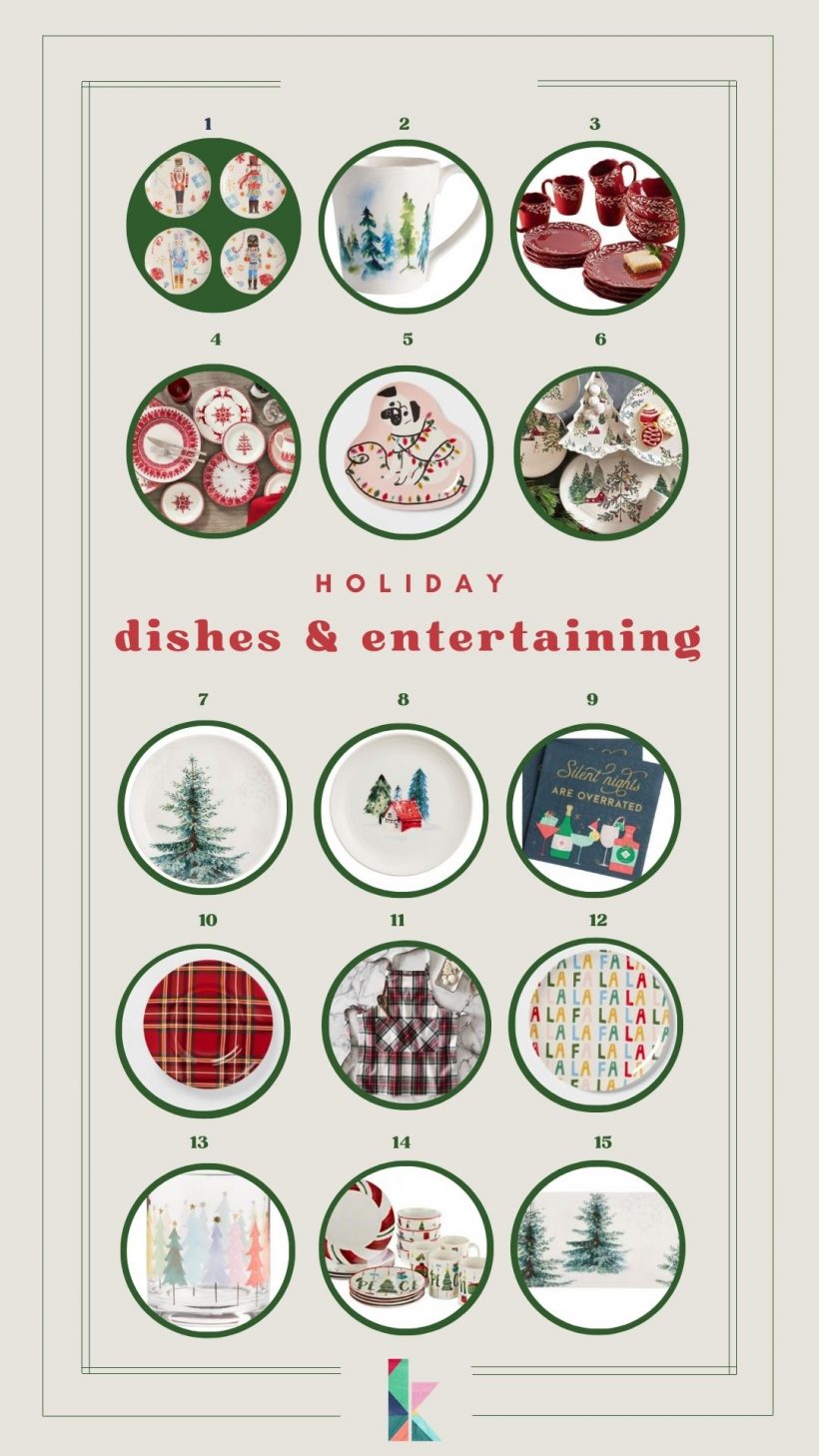 Holiday Bedding
Decorating our bedroom for Christmas is one of my favorite parts of the season. There is nothing more fun than climbing into a bed with holiday linen on it! Cozy sheets and festive comforters take your Christmas bedroom decor to the next level. These are our favorites for the season!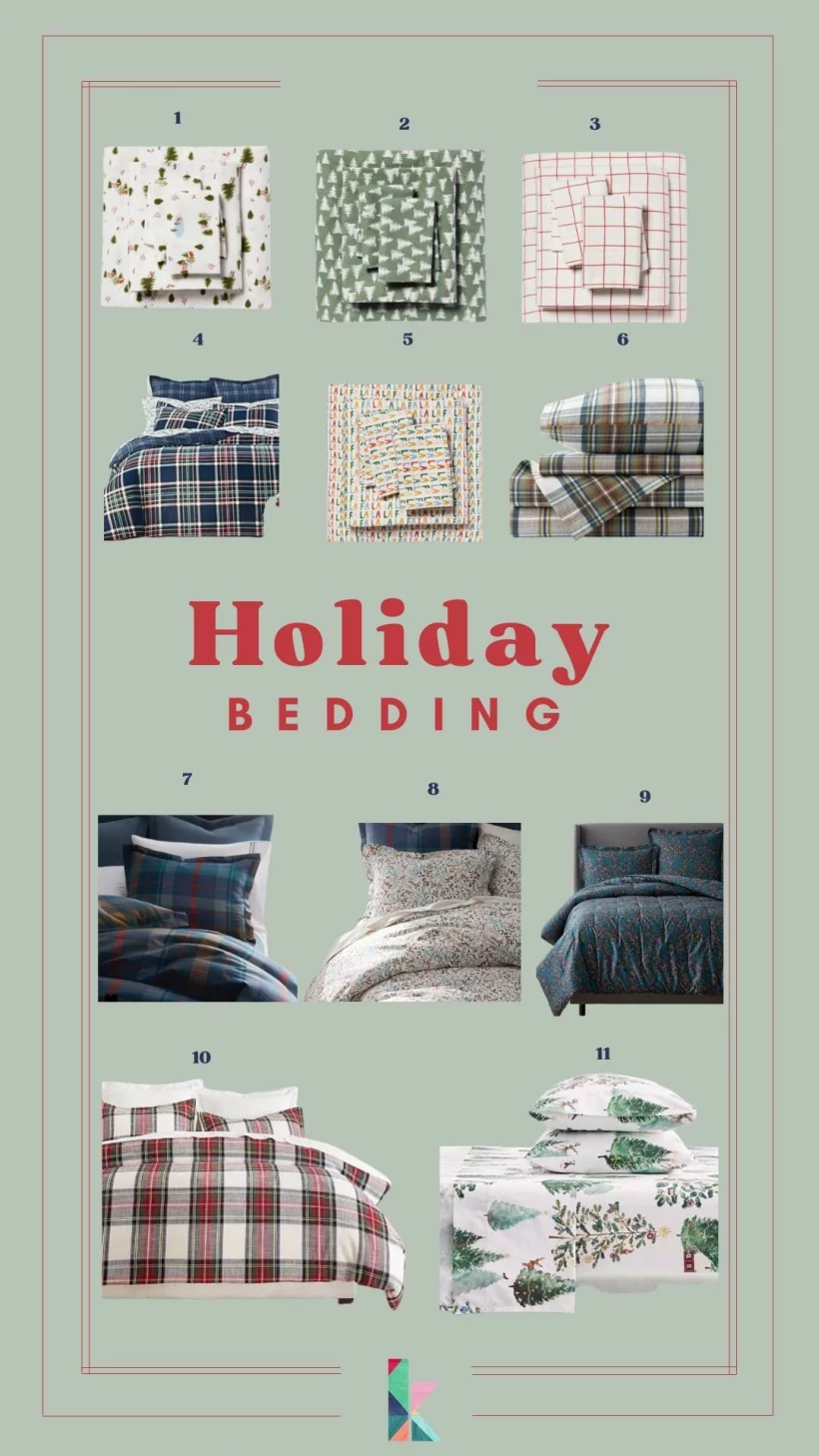 Advent and Christmas Countdown Calendars
Mark the passing days with a fun Advent or Christmas countdown calendar. Our whole family loves this tradition and I love that it really spreads out the magic of the season. These options are our favorites this year!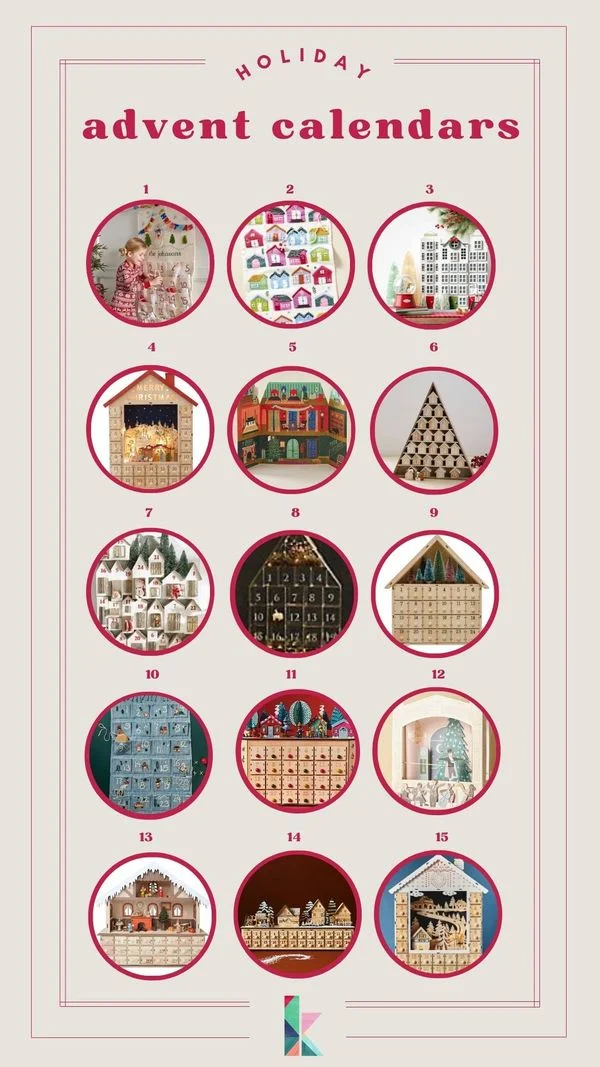 Artificial Christmas Trees
I am a total convert to an artificial tree–they stay beautiful, require no watering, and there is no cleaning up needles! These four are my favorites. Two are in our home and two are in my sister's home, so I can vouch for the beauty of all of these! The pre-lit feel real looks beautiful in our holiday-decorated family room and the pre-lit Aspen is what we use in our decorating our bedroom for Christmas.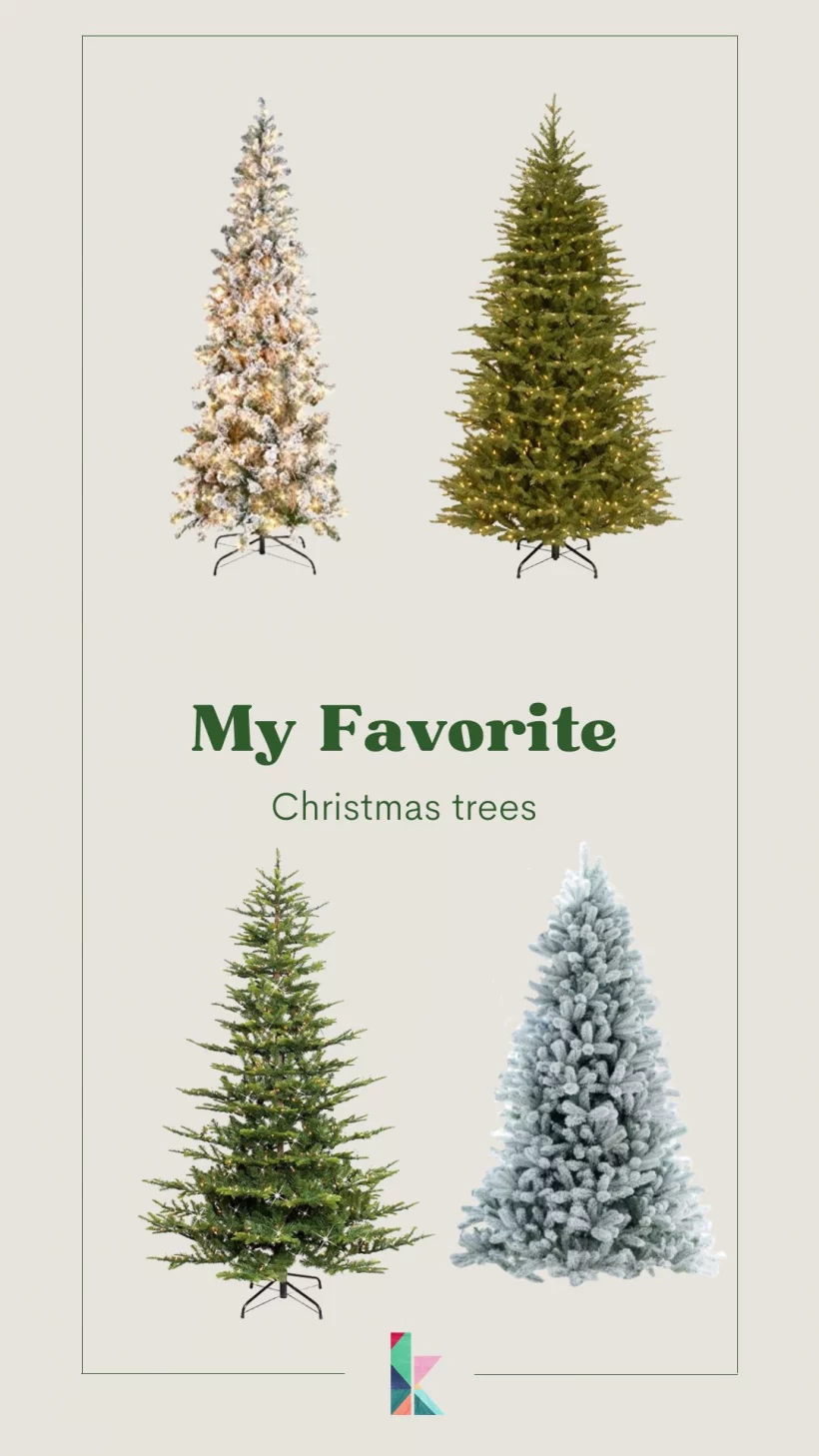 Faux Garlands
I have finally figured out a secret trick for decorating for the holidays. If you are going to hang faux garland, go ahead and buy the good stuff. It looks so much better and you will be able to enjoy it for years to come! These are the best options out there and totally worth every penny! You can see my video showing the 2 garlands I personally use in my Most Realistic Artificial Garlands for 2022 post.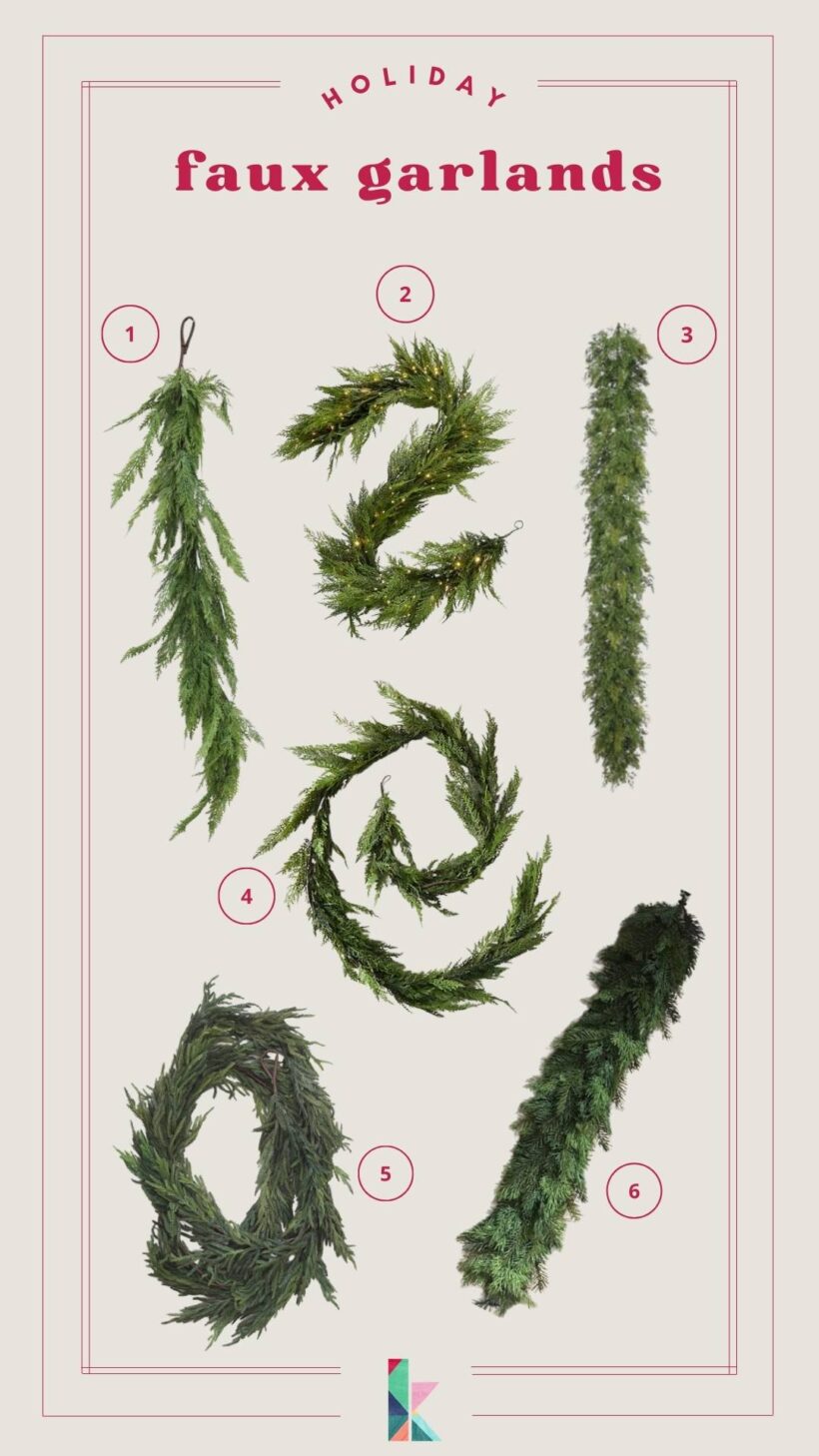 Holiday Art: Prints and Canvases
If you've read my 6 Secrets to Elevate Your Christmas Aesthetic you know that I am a huge advocate of adding seasonal artwork to your home for the holidays! Changing out my normal art to holiday pieces is another "extra" step that I love doing to make our home feel Christmasy and festive. Also, I just really enjoy the change! These gorgeous prints and canvases will take your holiday decor to the next level.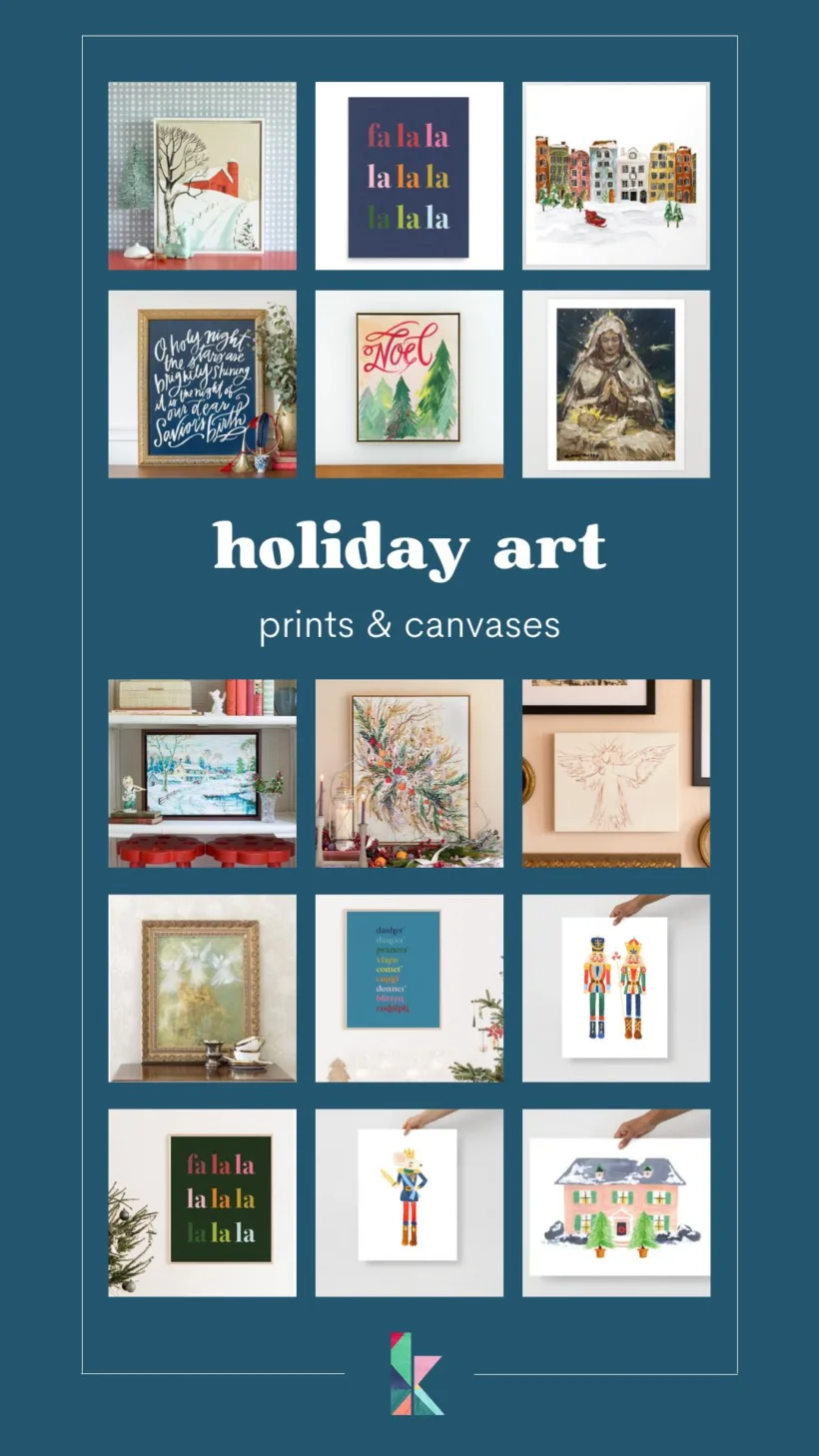 Holiday Art: TV Art
Don't forget to add art to your TV! If you have a TV in the middle of your beautiful holiday decor, make it blend in easily with special TV art. I love changing mine seasonally and these are my top picks for holiday and winter art–there is something here for every style.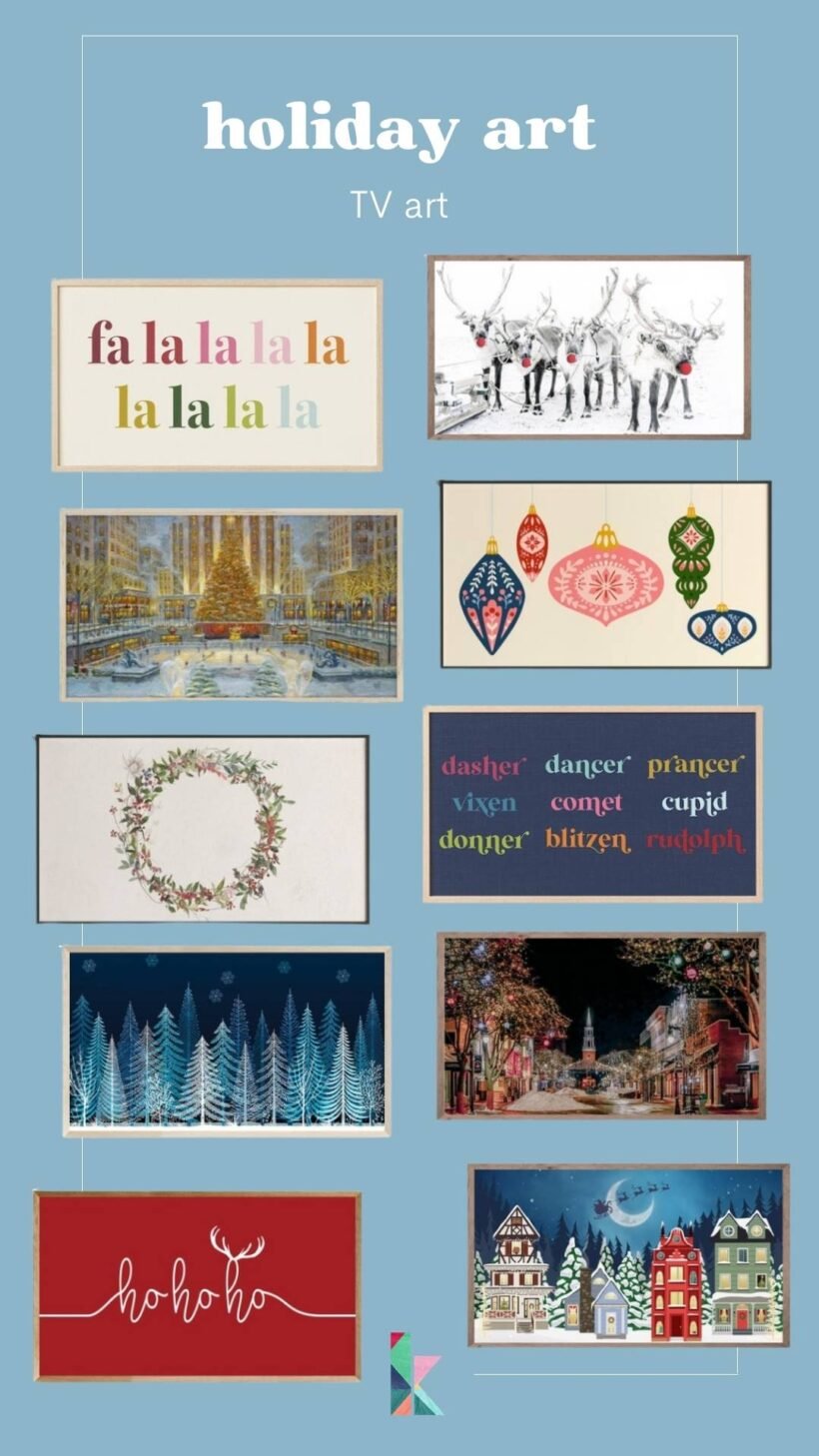 Holiday Art: Digital Options
Purchasing digital art is a super affordable way to change out your art during the holidays! All you have to do is purchase the file and then have them printed yourself. These are my favorites for the season!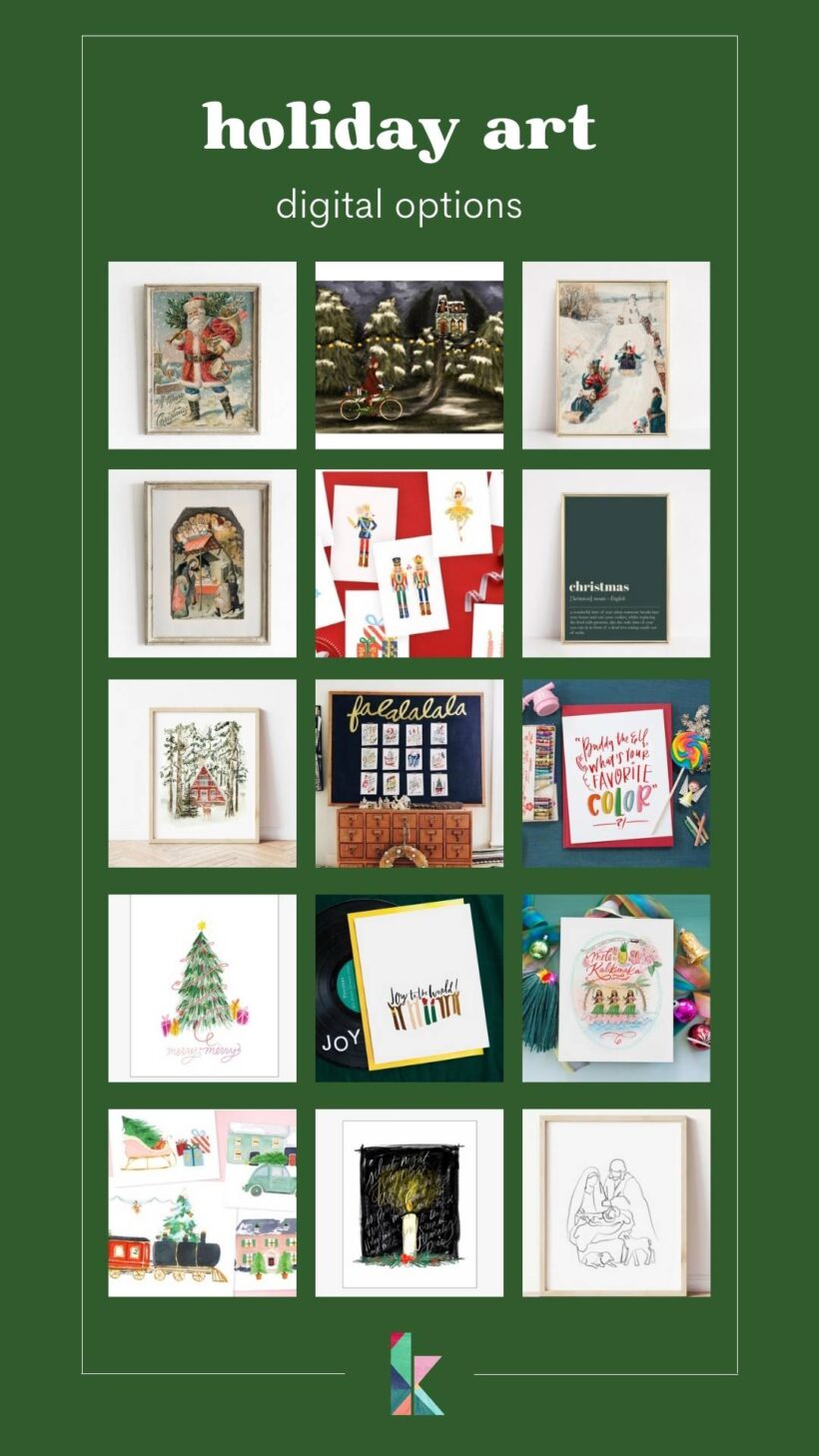 World Market Holiday
Every year World Market comes in with just the right decor and I can't say no! Their holiday collections are always one of the big reasons I have to add "just a few things" to my decorations, even when I swear we don't need a thing. I love the colors and the whimsy–they know how to make beautiful decor fun! Several of the things I bought last year and absolutely love are back this year! You can take my 2021 Christmas Home Tour to see how we use our World Market Christmas decor!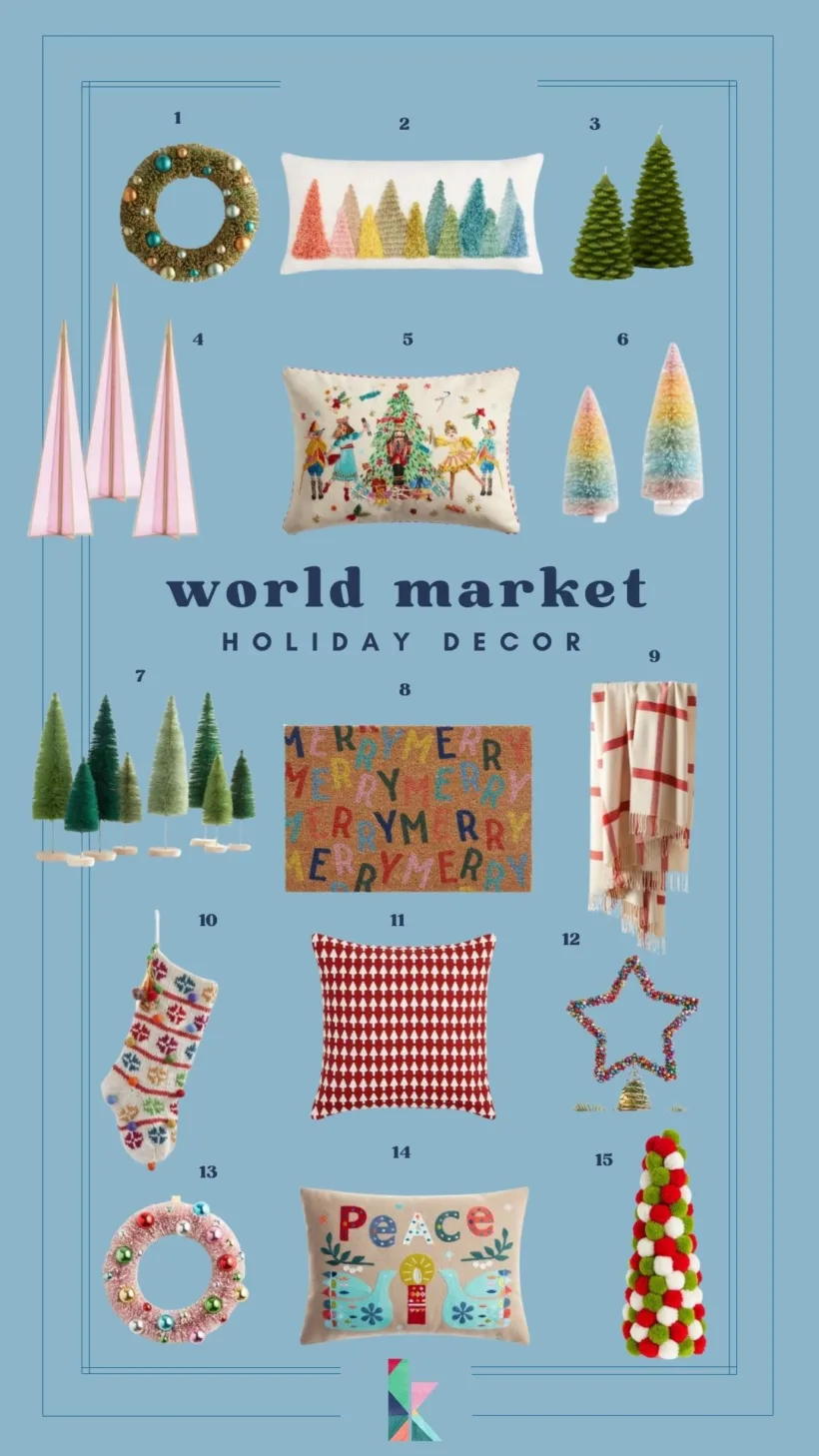 Mini Wreaths
Mini wreaths are a fun way to add a festive touch! We hang mini wreaths on our kitchen cabinets and I love how it brings the holidays right into the room where we spend so much time. Decorating your kitchen is one of my 6 Secrets to Elevate Your Christmas Aesthetic and I can't believe how much of a difference it makes in the holiday feel of your home! But don't forget, mini wreaths can also be used in other unexpected places–they are perfect to add to windows, chairbacks, and mirrors!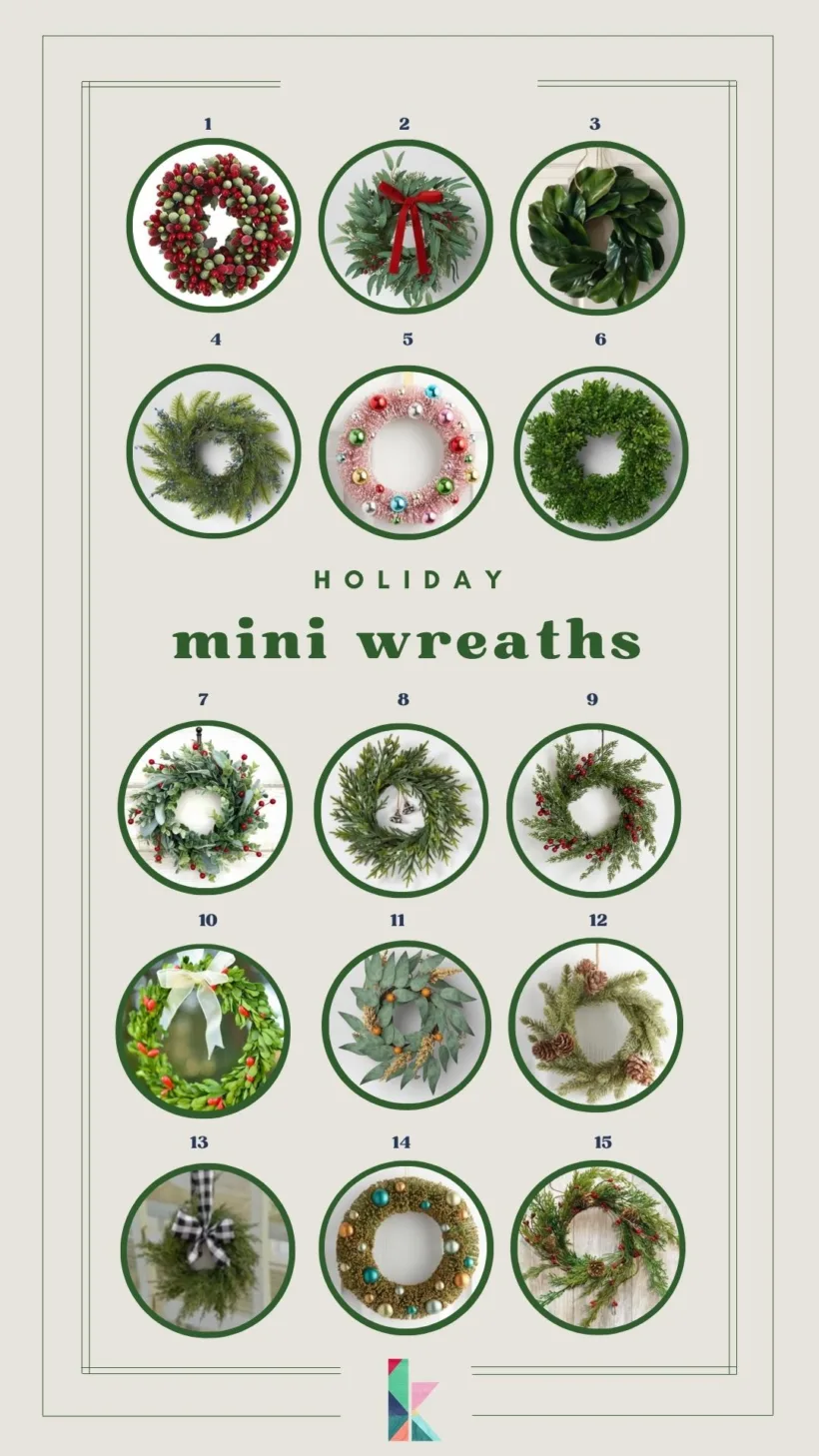 Holiday Throw Blankets
There is nothing better during the winter holidays than getting cozy with a blanket! Adding blankets is another of my secrets to decorating for the holidays like a professional and these choices are the perfect addition to your holiday decor collection.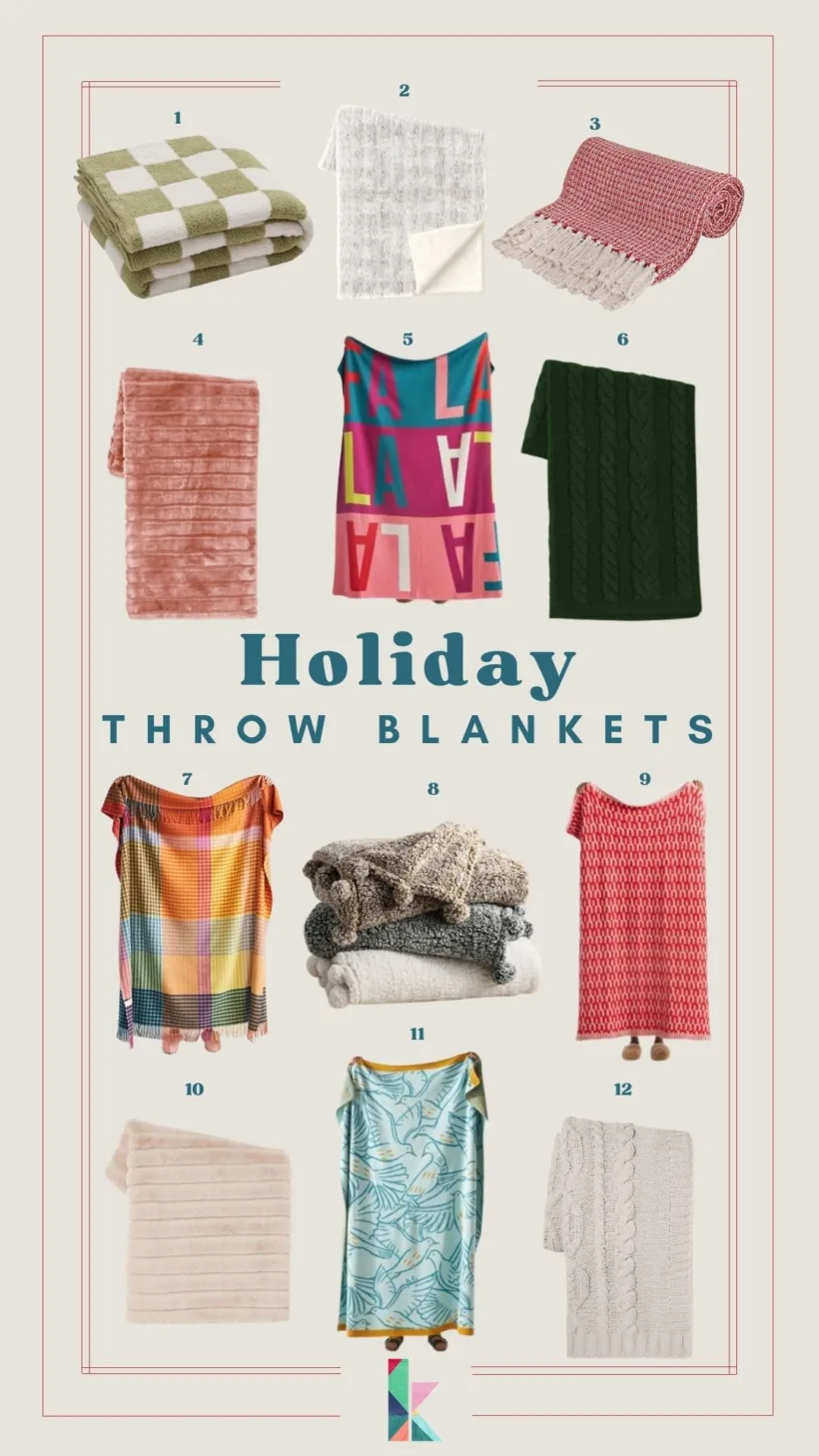 Holiday Throw Pillows
Switching out your normal pillows for holiday throw pillows is also a quick way to elevate your Christmas decor. I LOVE having holiday pillows out–it adds to the warm and cozy factor, and it adds one more fun and festive layer to our home!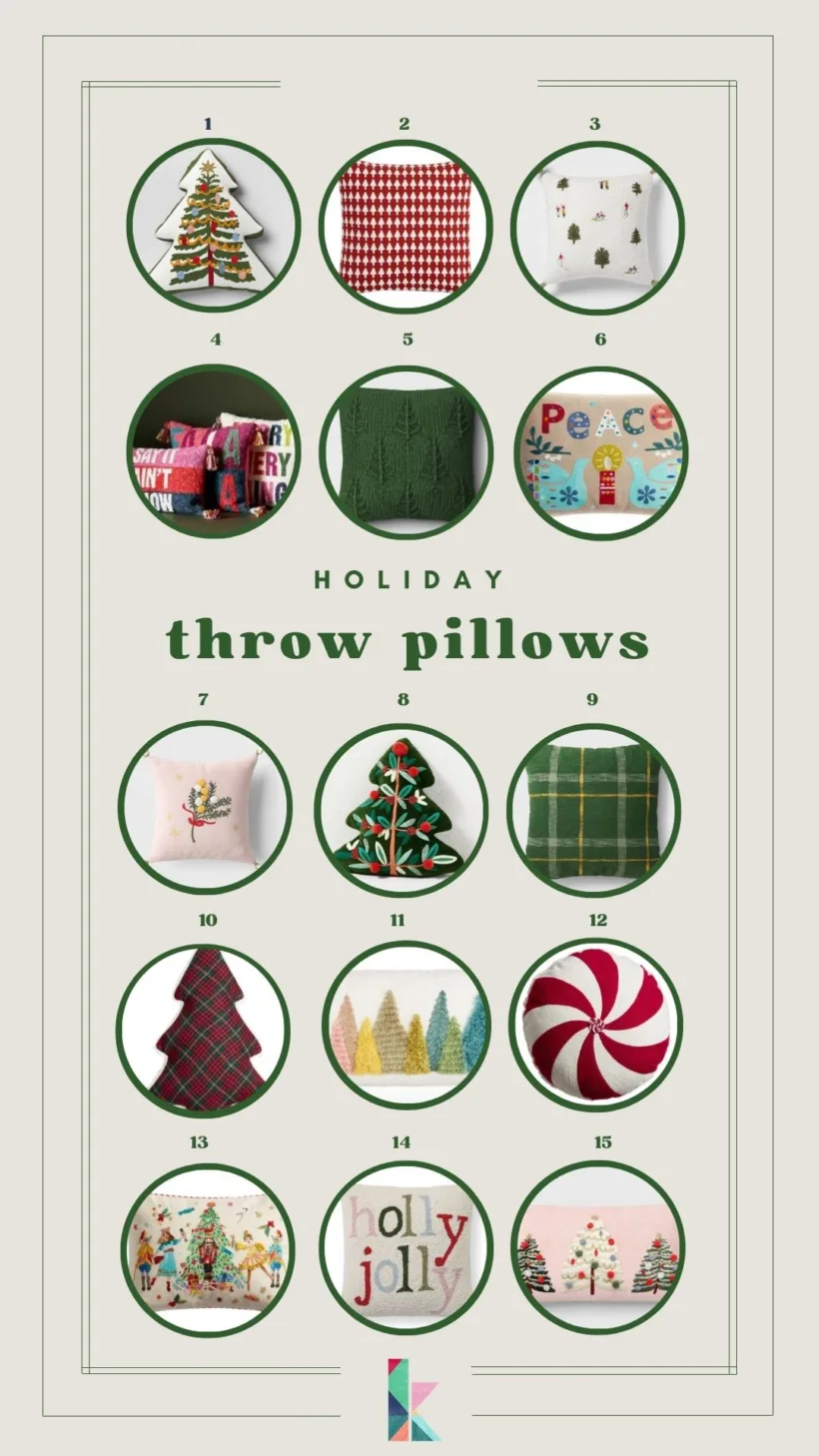 Wondering how I approach transforming rooms and spaces in our home? Check out Designer in a Binder®.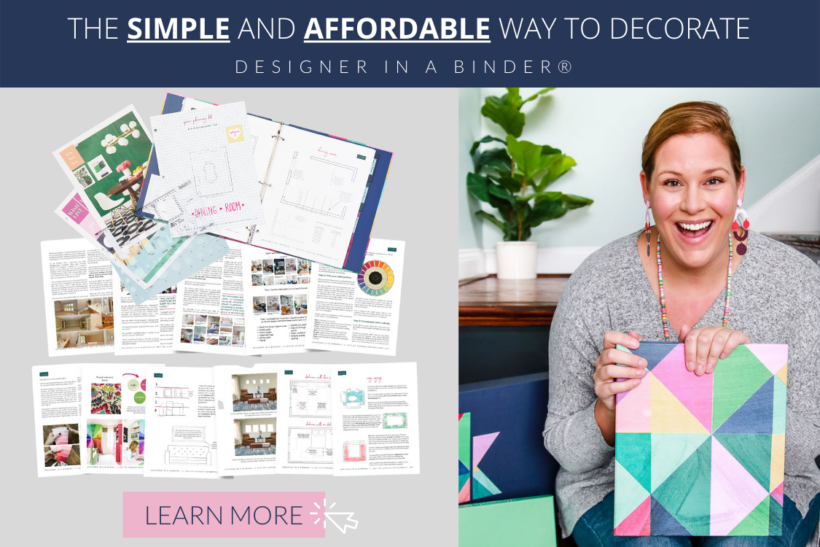 And if you want exclusive content and behind-the-scenes sneak peeks, be sure to subscribe before you head out!