Christmas Countdown & Advent Calendar Ideas for 2022
Last Updated on October 25, 2022
Countdown to Christmas the fun way! Your family will love marking each passing day of the season with an advent calendar. These are the best Christmas countdown calendars to make or buy.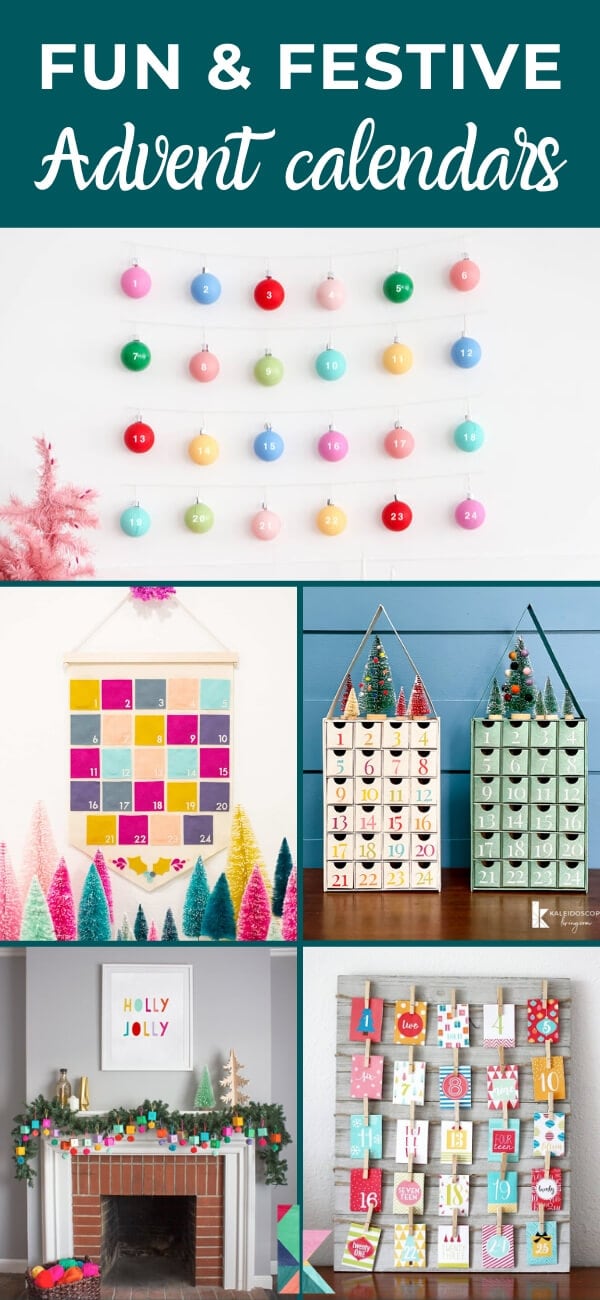 One of our favorite traditions during the Christmas holiday season is counting down the days with an Advent calendar. It adds to the excitement of the holidays, but it also helps us to slow down and enjoy the magic of the season a little bit every day.
I love the DIY advent calendars I made for Attley and Avery and we enjoy them every year! Their calendars are as different and unique as they are. We also made a DIY Christmas countdown calendar that the girls love to move each day and watch as we creep closer to the big day!
There are so many amazing options out there for Christmas countdown calendars to watch the December days go by. If you want to make your own there are plenty of DIY calendar options to get you inspired. But if you don't want to DIY, we've found all the best advent calendars to buy for 2022 as well.
This post contains affiliate links for your convenience. Click here for my full disclosure policy.
Shop Advent Calendars We Love
These are our top picks for Christmas countdown calendars and Advent calendars this year. I cannot believe how many cute options there are. Choose one of these and create new holiday traditions to help your family count down to the special day!
Scroll and click on any image below for links everything

DIY Advent Calendars Ideas
Get inspired by the holiday spirit from these makers! They countdown to Santa and his visit in such fun and creative ways. There are so many great ideas here for every holiday style.
I made these customized Advent calendars for my girls and they LOVE them! Each one reflects their personality and the colors they like and I love leaving little chocolates and treats for them.
I used my Cricut to make each one exactly their style. (I love making personalized holiday items with my Cricut!)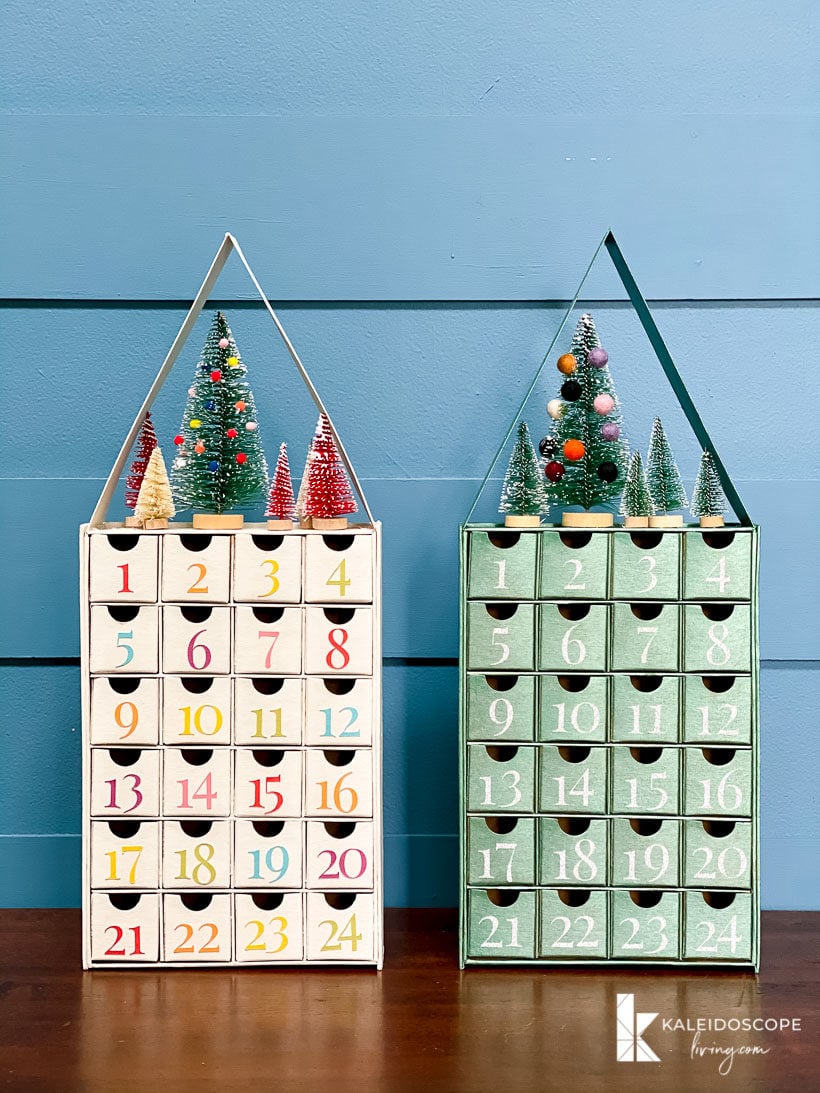 Star Advent Garland by A Beautiful Mess. This simple advent calendar starts with premade star boxes and ends in a beautiful garland! These are a fun way to mark each day and would be simple to prep and reuse.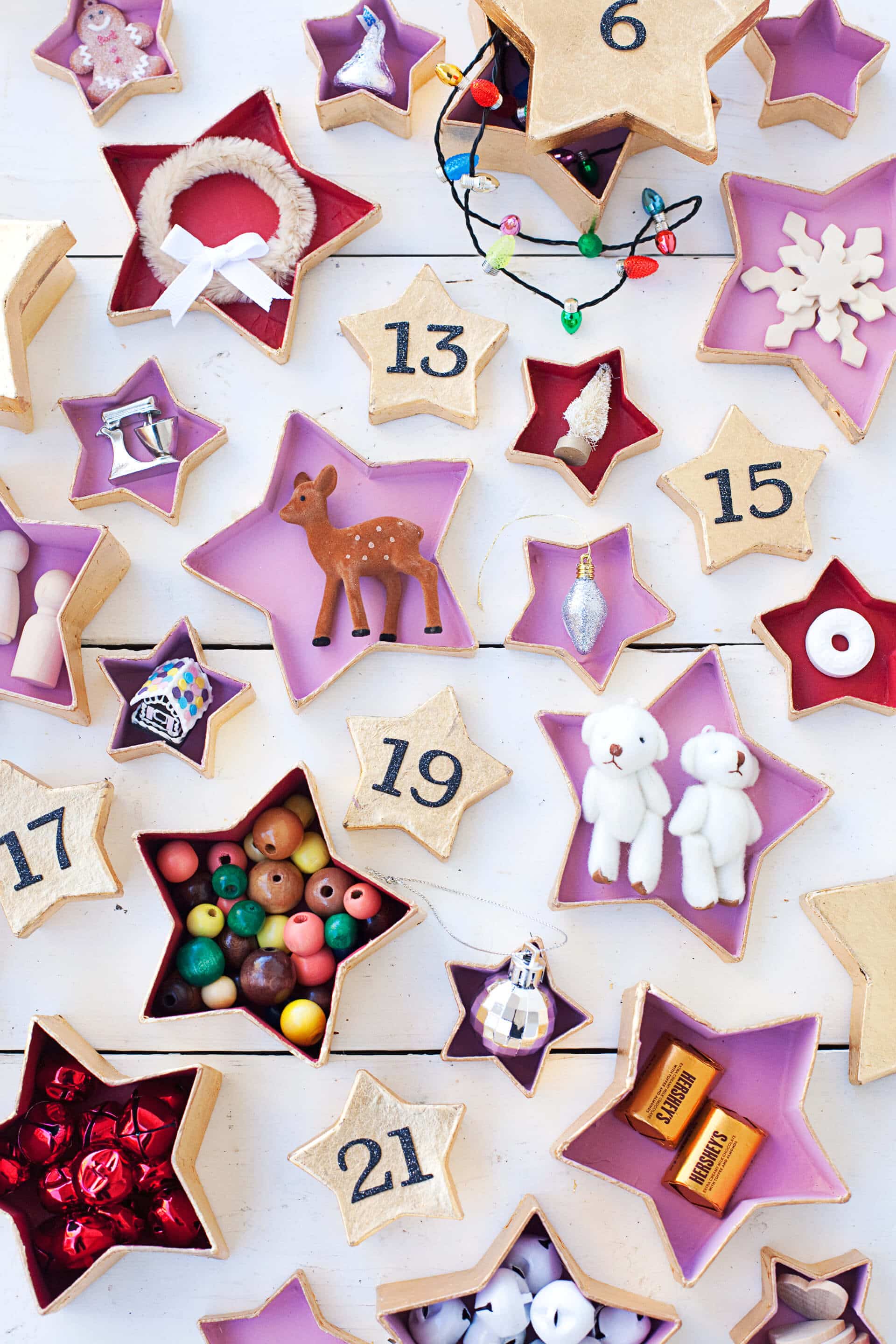 Animal Envelopes by Pfefferminzgruen. As adorable as it is easy, this sweet advent calendar is perfect for animal lovers. Each envelope is a different animal and every single one has it's own little personality!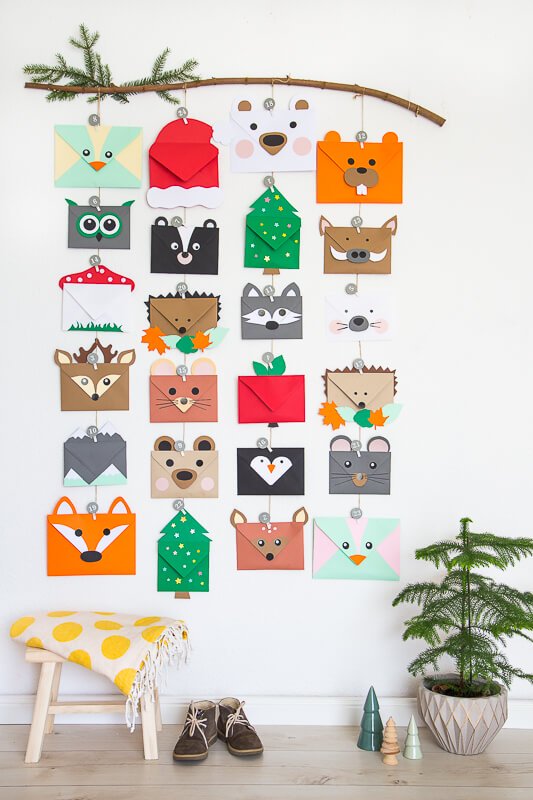 DIY Paper Ornament Advent Calendar by Oh Happy Day. These sweet little paper ornaments are such a versatile design. I love that you can use any paper and hang them on a garland, the tree, or from a branch. These really look like the elves made them!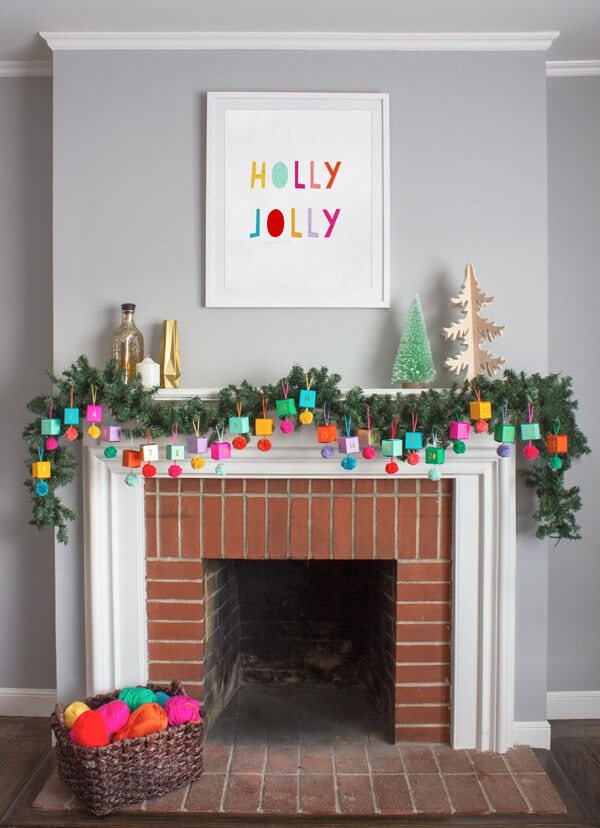 DIY Felt Advent Calendar by Lovely Indeed. The creator designed this sweet felt calendar to hold their family's nativity, but you can use it for small toys, little notes, or candy!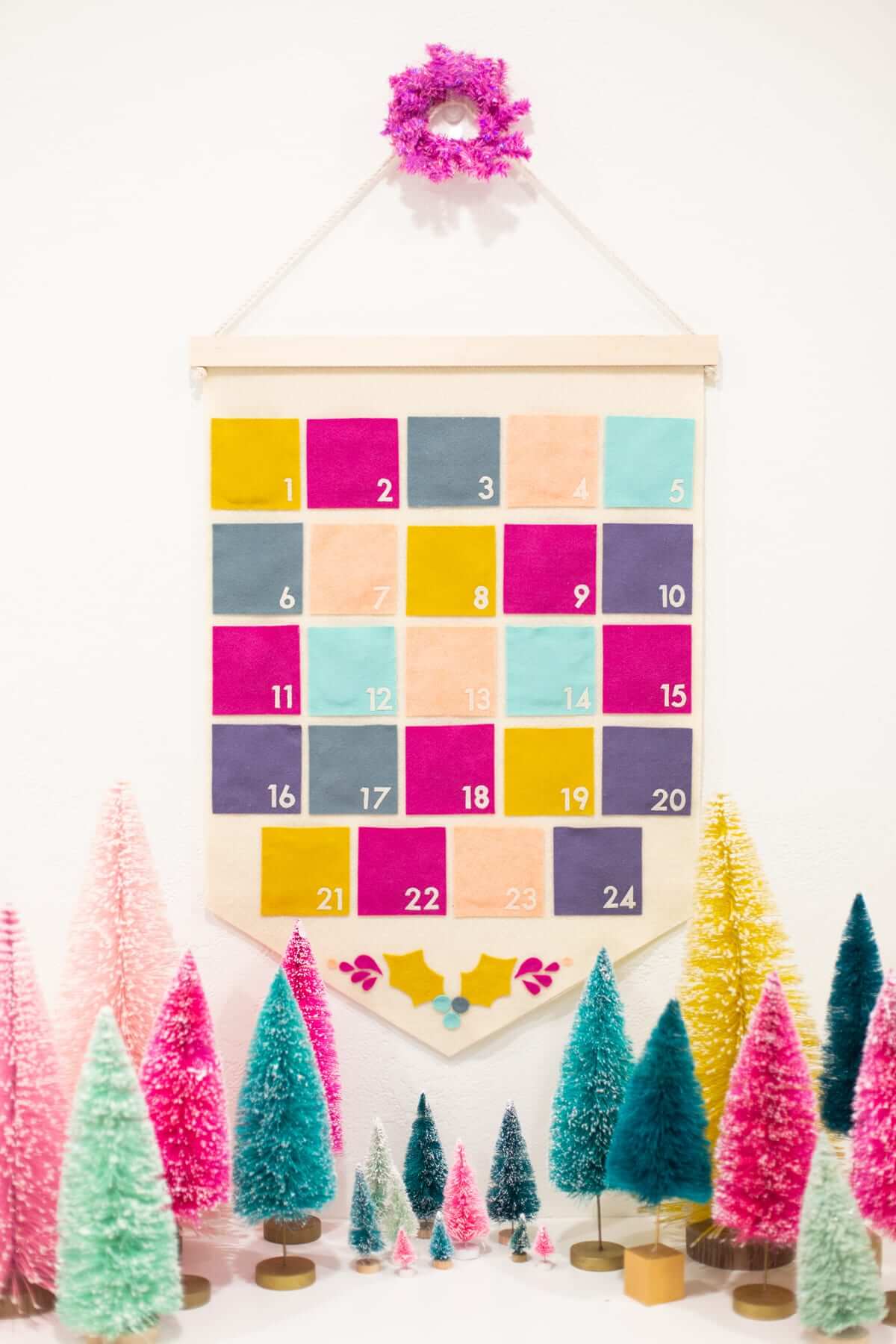 Paper City Christmas Advent Calendar by Mr. Printables. Create a whole matchbook-sized advent city with these fun paper buildings! The modern look is fresh and different and would be fun for the kids to help assemble.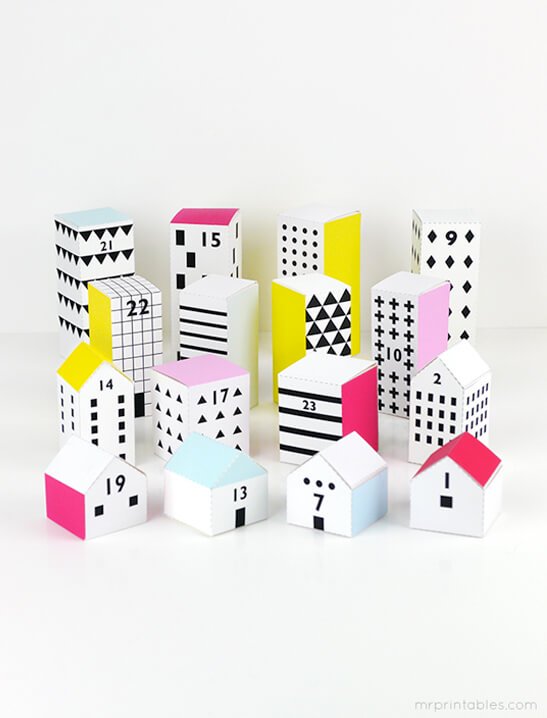 DIY Felt Truck Advent Calendar by Studio DIY! A cute and colorful Christmas countdown calendar, I love this sweet felt truck DIY. The gifts all start in the pockets and every day another gets added to the truck until it is filled!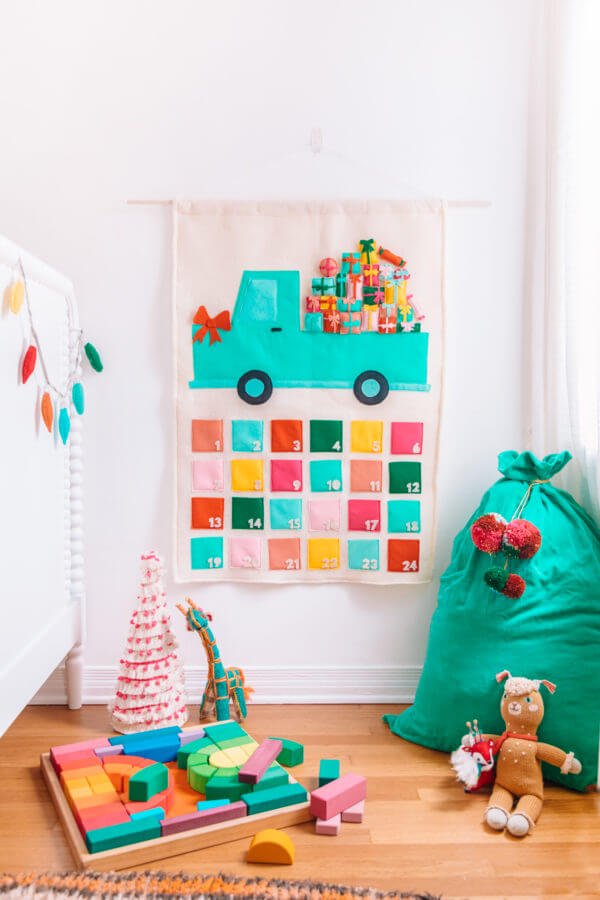 Colorful Paper Envelopes by A Beautiful Mess. Follow this simple tutorial to create a sweet and colorful paper advent calendar. Add cookies, crafts or jokes in the envelopes and enjoy new fun things every day. This is one of my favorite and simple DIY advent calendar ideas because it can be done so easily so many ways.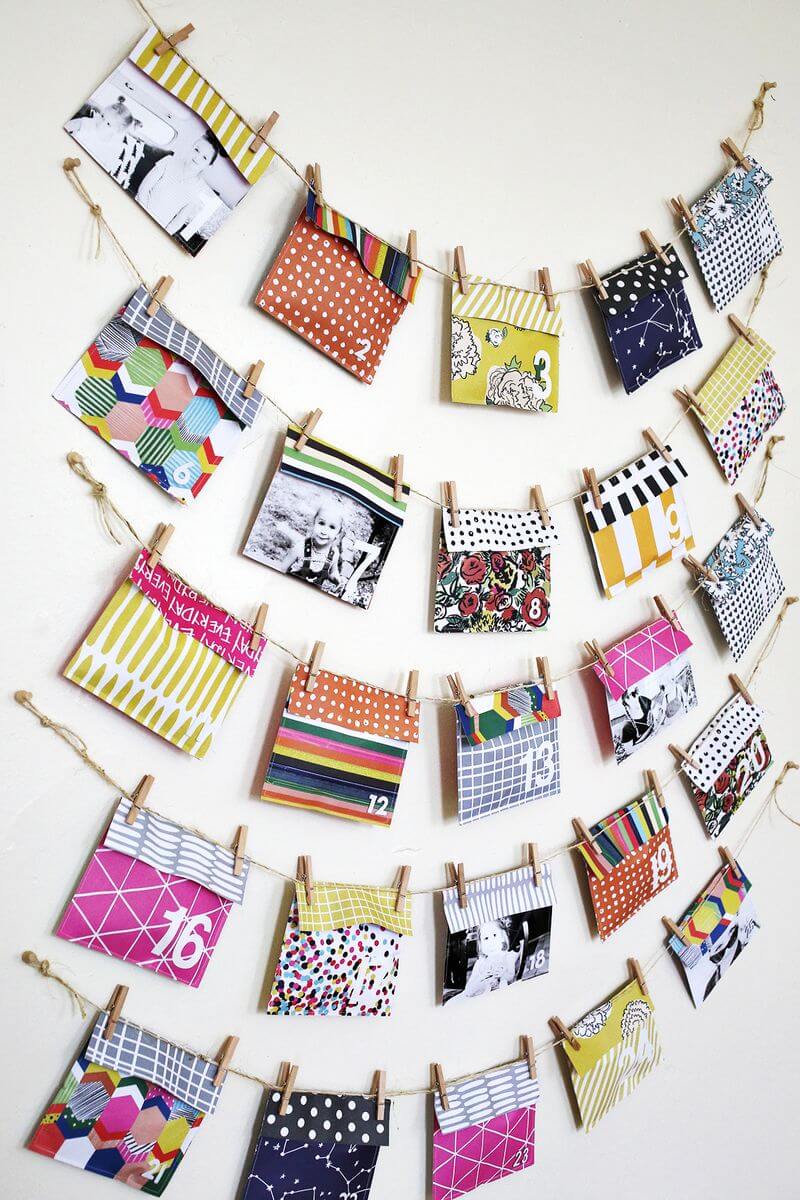 Upgraded Wood Advent Calendar by Best Friends For Frosting. This DIY starts with a premade wood advent calendar and it is totally customizable. I love the bright colors and glitter numbers but it can be done to match any decor style!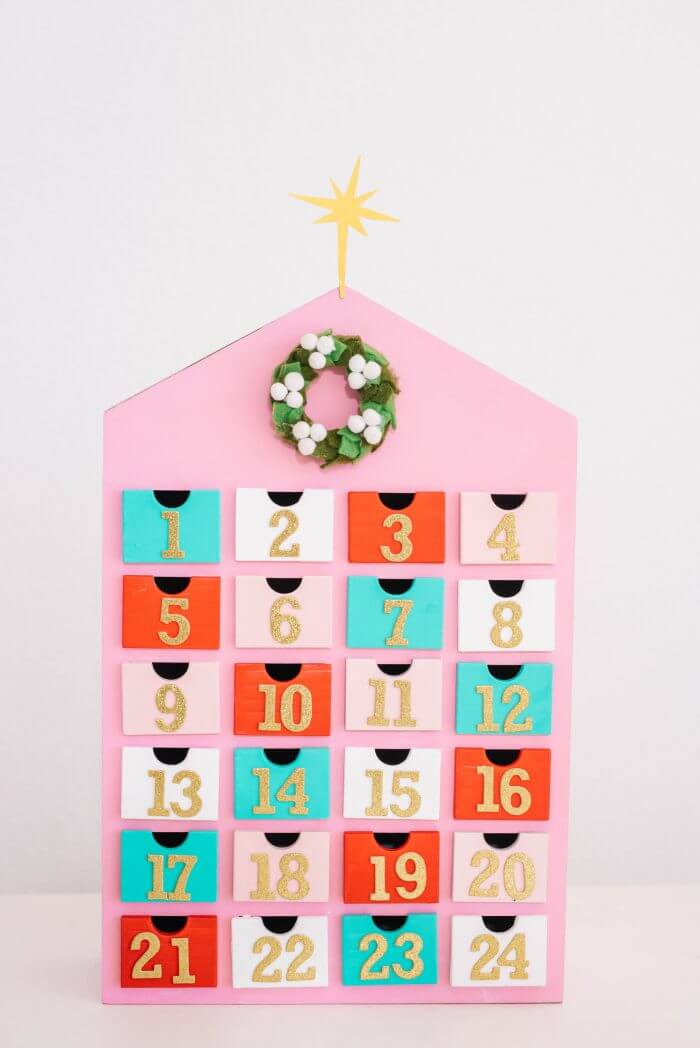 Christmas Ornament Advent Calendar by Oh Happy Day. These little ornaments are a simple DIY advent calendar and are perfect to hide small toys and candy in. I love that they can be used every year!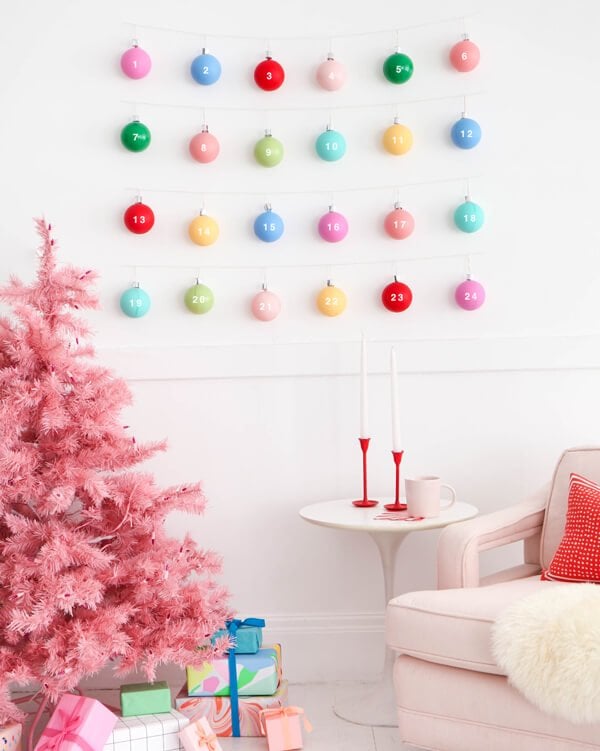 Free Printable Advent Calendar by Skip To My Lou. A free printable calendar, this is one of the easiest advent DIYs ever and is totally adorable! It comes with cards to print and you can add in your own. I love that this countdown calendar focuses on spending time together as a family.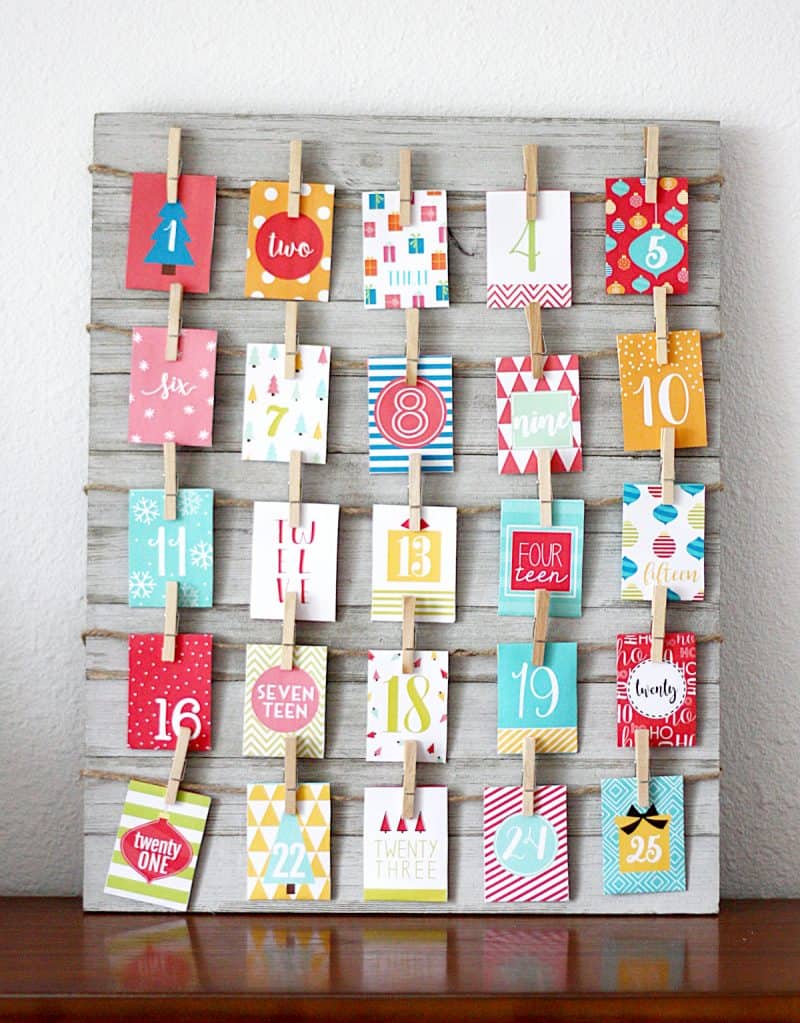 Simple Advent Bags by Julie Blanner. Sometimes simple decor is my favorite. These brown kraft bags make for a fast and simple DIY Advent calendar and look great all hanging together. The most wonderful time of the year doesn't have to be the most complicated!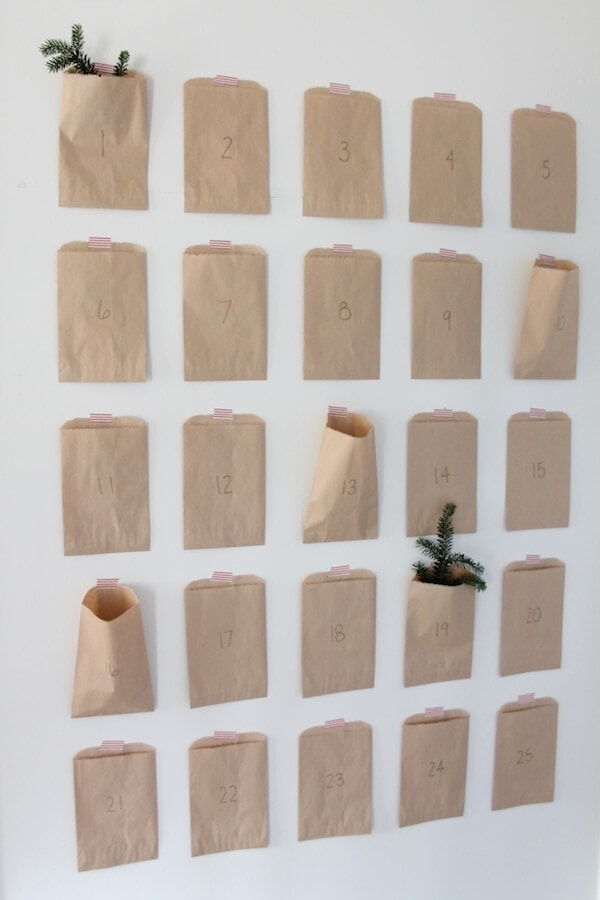 Hanging Paper Boxes by Think Pink & Mint. This DIY Advent calendar is made of hanging folded boxes that are beautifully embellished with paper cut-outs and bows. I love how gorgeous these boxes all look hanging together, but you can certainly hang them on a little Christmas tree or from a garland.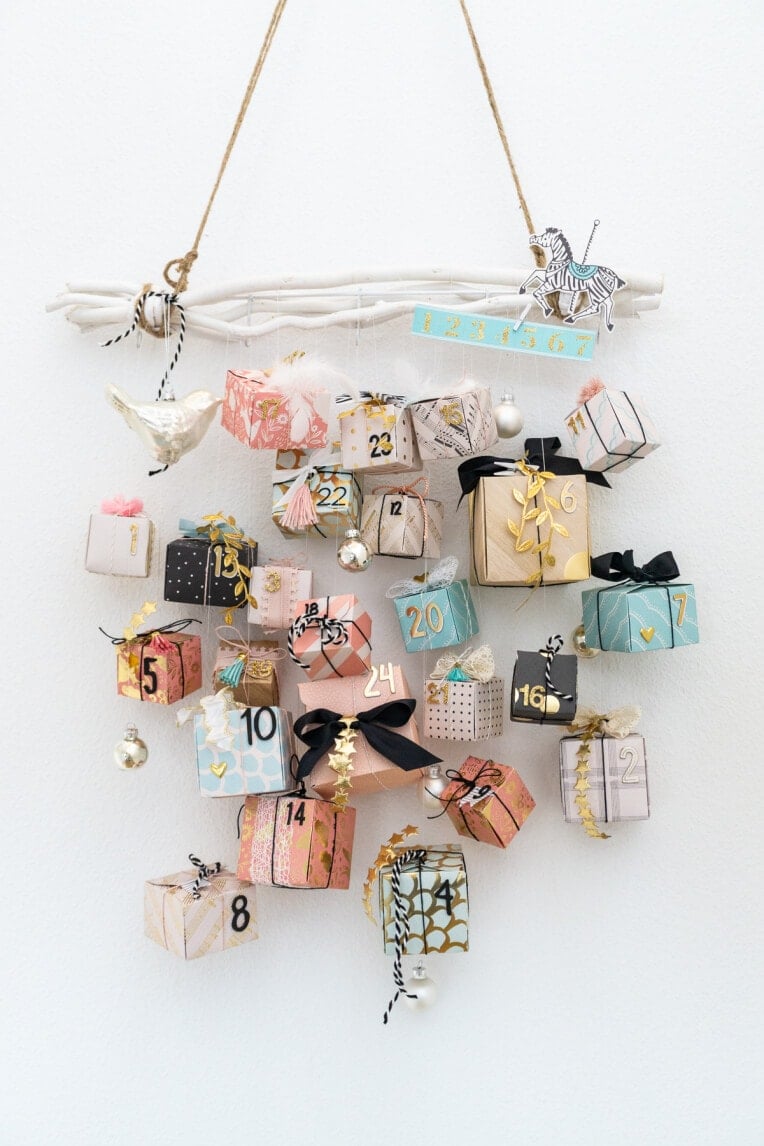 DIY Chalkboard Advent Calendar by Apartment Apothecary with Houseology. A lot of people have chalkboard walls in their houses. Create an Advent calendar on yours and enjoy it all month long while you countdown to Christmas Day!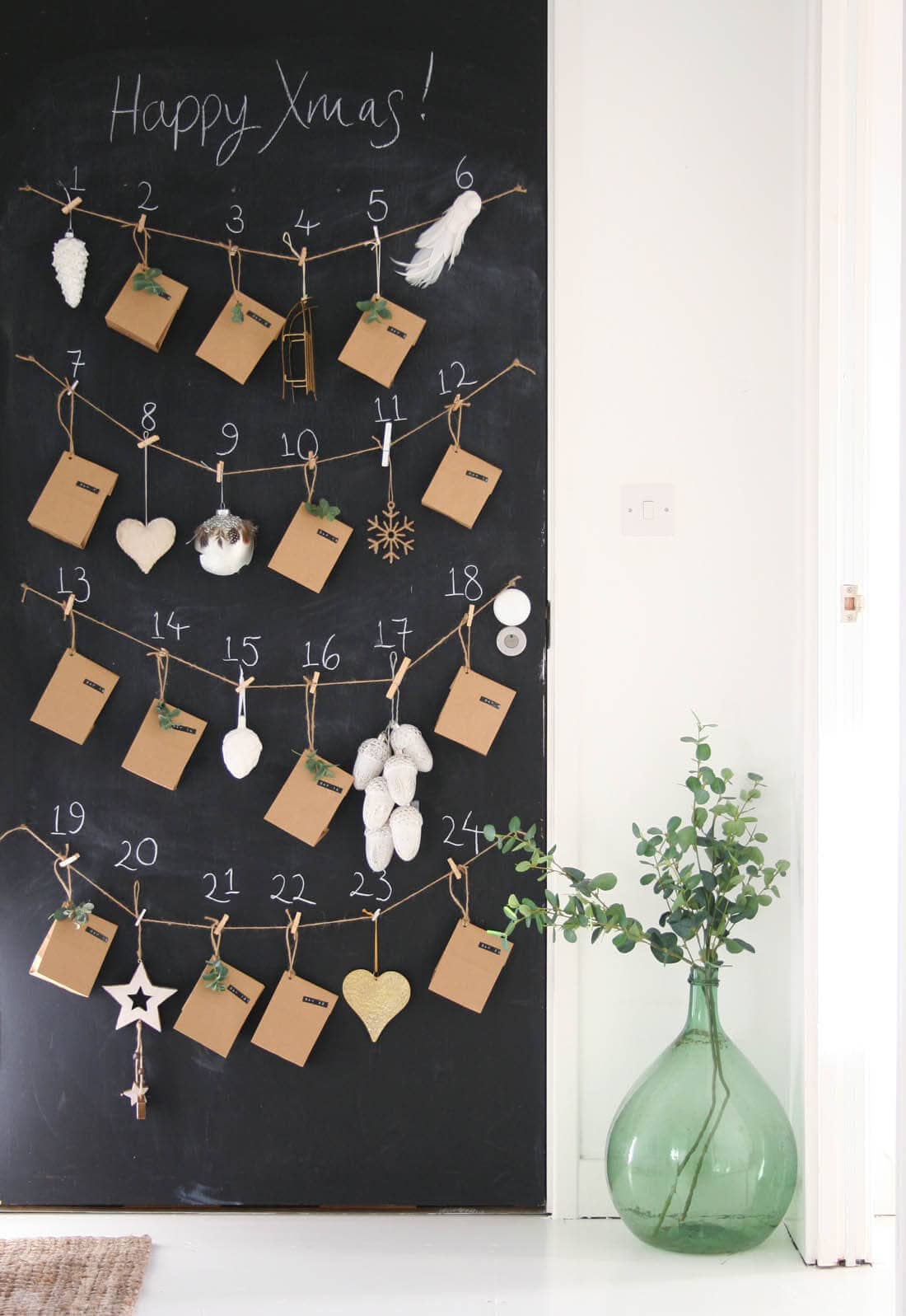 DIY Copper Calendar by Growing Spaces. This simple DIY with copper pipes is perfect for families who do a special message, outing or a "give back" every day of Advent. I love the boho feel of this one. It is a great DIY option if you enjoy natural and minimal Christmas decor!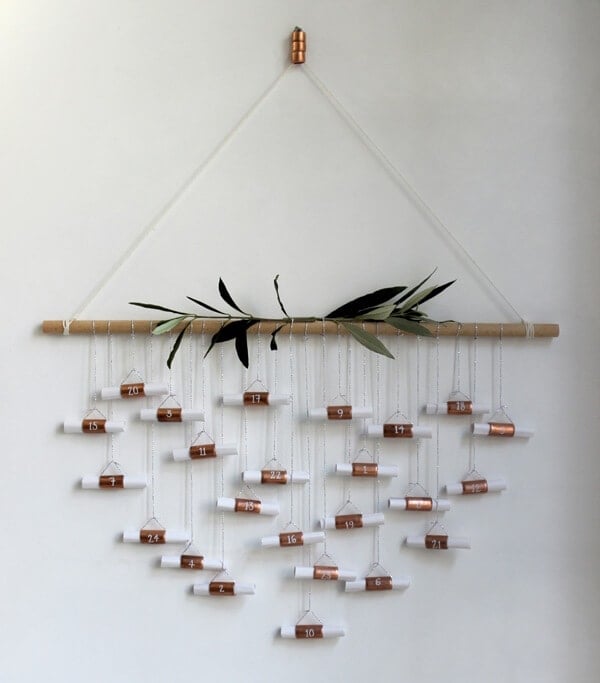 Don't you love these ideas? I think they are all so festive and interesting, you can see why these got my creative ideas flowing.
Whether your family marks each passing day with a DIY advent calendar or you purchase a countdown calendar, don't skip this tradition! I love Advent, and cannot wait for it to start so we can start using our calendars. What do you and your family do to mark the passing of the season?
Other posts you may enjoy:
Wondering how I approach transforming rooms and spaces in our home? Check out Designer in a Binder®.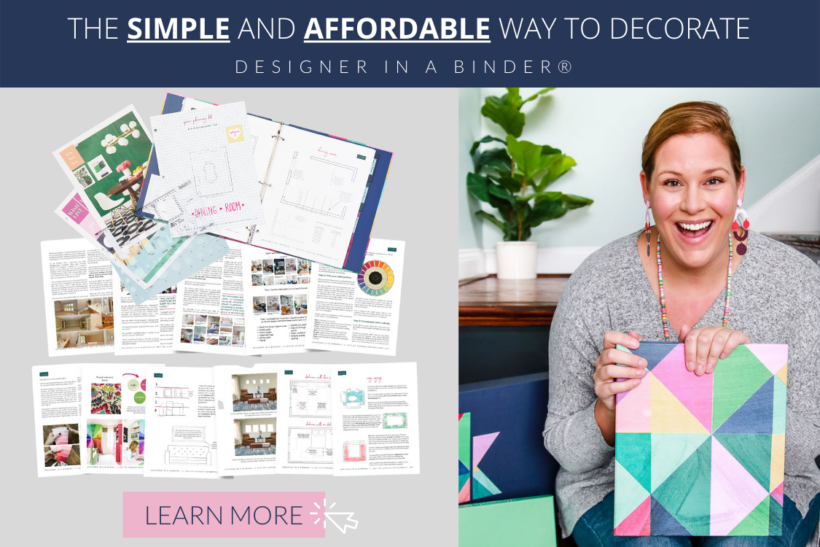 And if you want exclusive content and behind-the-scenes sneak peeks, be sure to subscribe before you head out!