Finding the perfect mini wreath can be tricky! We found the best options to fit your holiday style. These are perfect to add unexpected festive touches of holiday cheer around your home!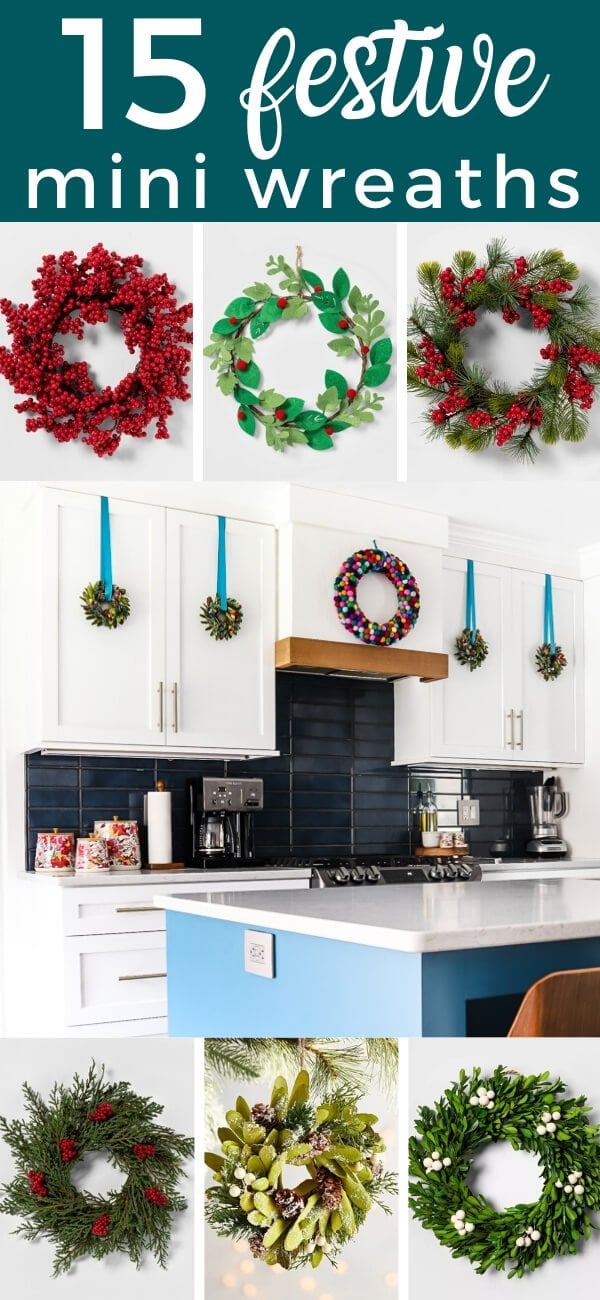 Christmas Mini Wreath Ideas
We are so excited to have our kitchen renovation all finished so we can enjoy seeing it all decorated for the holidays. It is exactly how I imagined it would be! I was so excited to do my mini wreath DIY trick again, this time on my beautiful new cabinets. When I shared my easy tutorial on Instagrameveryone went crazy and got excited about mini wreaths!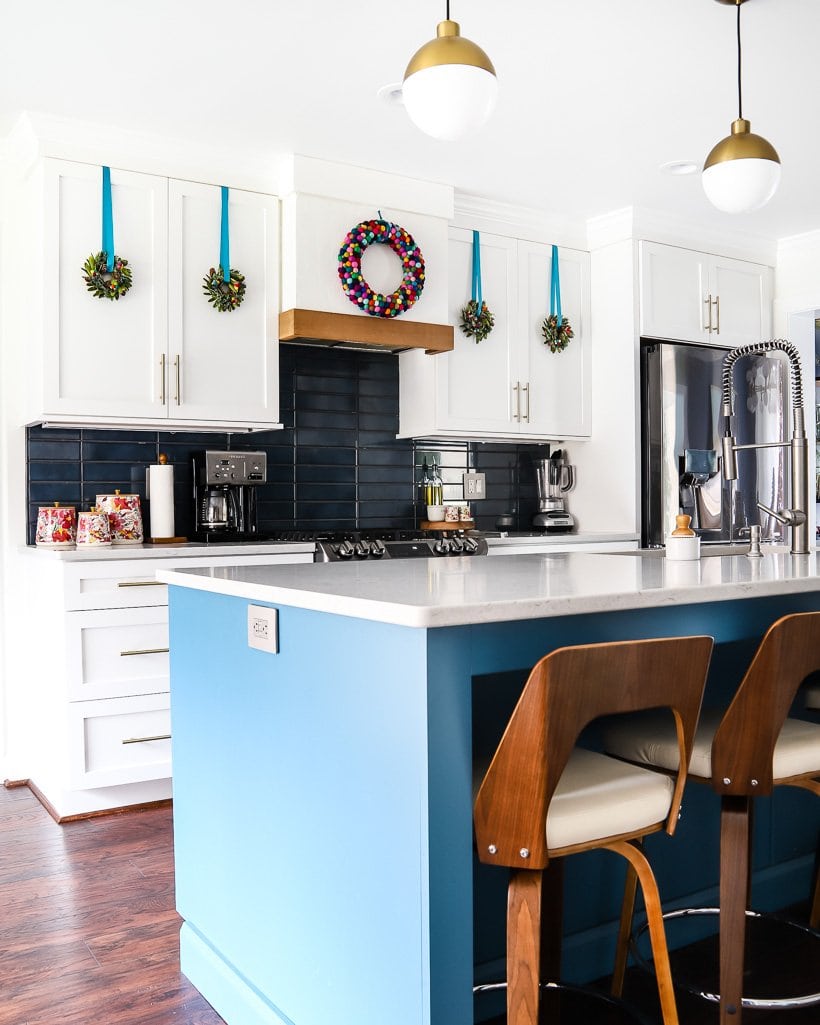 I put together a quick guide to my favorite mini Christmas wreath options because I want everyone to have happy little wreaths that make their holiday decor feel complete! There are all kinds of styles here, so there will definitely be something that matches your Christmas vibe! I love using mine on my cabinets, but there are so many fun spots to use them for a pop of Christmas cheer–the backs of dining room chairs, windows, hallway doors, your stair rails, or in garland. Get creative and have fun!
Festive Mini Wreaths
I found lots of cute mini wreath options for you. So many different styles–there is definitely one here that will be perfect for your creative holiday decor. Don't forget you can even customize your favorite to make it perfect for your home! Just click on any image below for full product details.

Before you head out to get started on your mini wreath mission, be sure to subscribe to get access to our digital library full of FREE printable art for your home, including so many gorgeous designs for the holidays!


[mv_create key="8″ layout="circles" title="More Holiday Posts" type="list"]