How Much Paint Do I Need for My Room?
Are you planning a DIY room painting project but don't know how much paint to buy? You are not alone! We have painted A LOT of rooms as homeowners and I wish someone had explained to me how much paint to buy back when I was starting out as a young and eager DIYer. It would have saved us lots of repeat trips to the store or from overbuying paint!
Determining how much paint to buy for a specific area can be tricky if you aren't familiar with estimating what you need. You have to consider the room size, the condition of the walls, any drastic color changes, and the type of paint you choose. In this post, I am sharing my time-tested paint calculator formulas, guidelines and tips for determining how much paint we need to buy for any room painting project.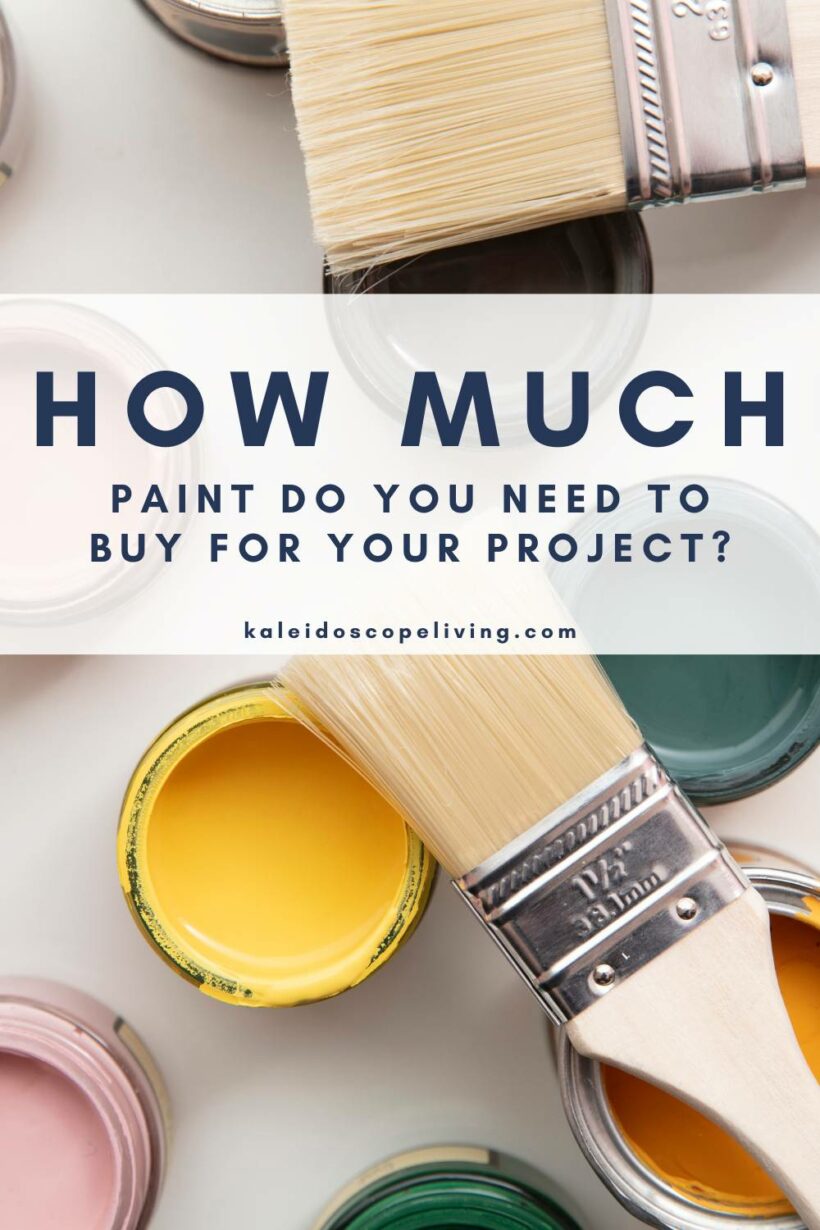 So much goes into painting a room! First, you have to choose the paint color (you can see all my tips for how to choose paint colors here). Then you have to choose a paint sheen. And you should absolutely take the time to test paint color samples on multiple walls. After all that, you still need to figure out how much paint you need to buy! So let's dive into how to figure out how much paint you need for your project :)
How Do I Calculate How Much Paint I Need?
A Note About Priming
We all know priming walls before painting is generally recommended, but it can be tempting to skip this step. So what do primers actually do, and why are they important?
Most paints these days are "paint + primer in one" products, but I still recommend using a separate primer sometimes. If your drywall is unfinished, you absolutely need to prime it before applying any paint! Priming separately can also help also cover previous colors, and it can hide stains and imperfections on the surface of the wall in a way that combination paint + primer products simply cannot.
If you are painting your walls a dark color, I highly recommend priming first with a tinted primer. All you have to do is ask to have your primer tinted toward the color you have chosen. Priming will likely mean you need one less coat of paint, saving you money. The several times we have chosen navy blue paint colors for our walls, we have used a tinted primer first and it definitely helped with the coverage and saved us money on paint.
All that said, sometimes using a primer isn't necessary. If you are painting over a previously painted or primed surface that is in good condition and/or you are using the same or similar color (see my tips for matching a paint color that is already on a wall), you may be able to skip the primer.
Step 1: Calculate the Surface Area
To determine how much paint you need, the first step is to calculate the surface area you will be painting. Measure the height and length of the surface in feet and multiply both values to get the surface area in square feet. If you plan to paint your ceiling the same color as your walls, add that to your total wall area.
FUN FACT… Textured walls result in more surface area, which means you'll need more paint to cover them. Calculate about 20 percent more surface area for textured surfaces. For example, if your room is 400 square feet, bump it up to 480 square feet for your calculations.
EXAMPLE
If your room's height is 8 feet, the length is 12 feet, and the ceiling height is 10 feet, your surface area is 416 square feet ([(8+10)12 = 216] + [1012 = 120] = 336 + 80 = 416).
Knowing the square footage of what needs paint is the most important part of determining how much you need to buy so you aren't back at the store later buying additional paint!
Step 2: Check the Coverage Area of the Paint
Paint coverage is really important because not enough paint equals bare spots or the old color showing through. Each gallon of paint has a coverage area, indicating how many square feet it can paint in a single coat. A gallon of most paints will cover approximately 400 square feet of a smooth surface, like primed or painted drywall. If your surface has never been painted before OR you have textured walls or ceilings a gallon of paint may cover only 250 square feet.
Here's an example… Suppose the can of paint you plan to use covers 400 square feet. To calculate the number of gallons you need, divide the surface area you intend to paint by the coverage area of the paint. In this scenario, if your surface area is smooth and is 416 square feet, you need slightly more than one gallon (416/400 = 1.04 gallons) for a single coat of paint.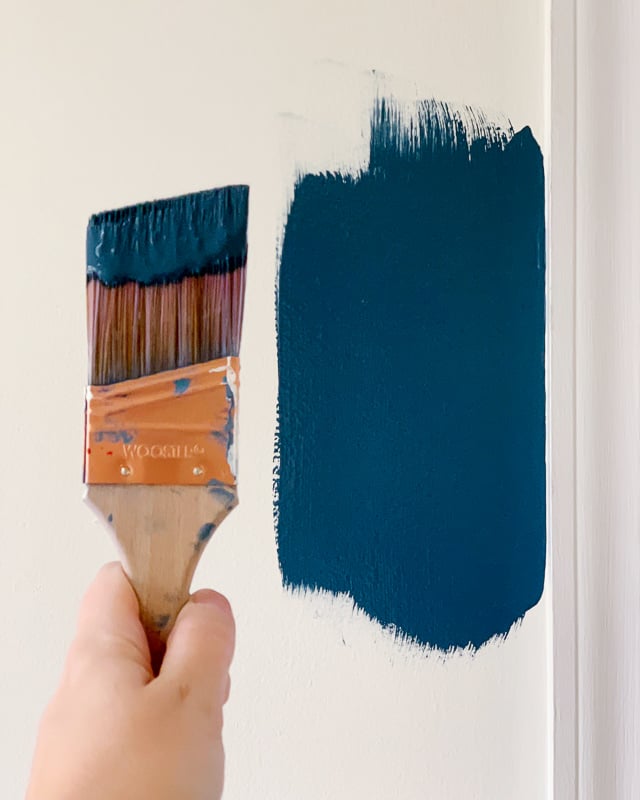 Step 3: Factor in the Number of Coats
If you plan to paint over a room with dark or bright-colored paint, you may need multiple coats of paint to get the color intensity you want. More often than not, when we paint a room we apply at least two coats no matter how high-quality the paint is or what color we are using. So you have to think about the number of coats you need when calculating the amount of paint you need.
To determine the exact number of gallons to buy, multiply the number of coats by the surface area and divide by the coverage area of the paint. For example, assuming you need two coats of paint on a 416 square feet surface with a coverage of 400 square feet, you need roughly two gallons of paint for the project (2*(416/400) = 2.08 gallons).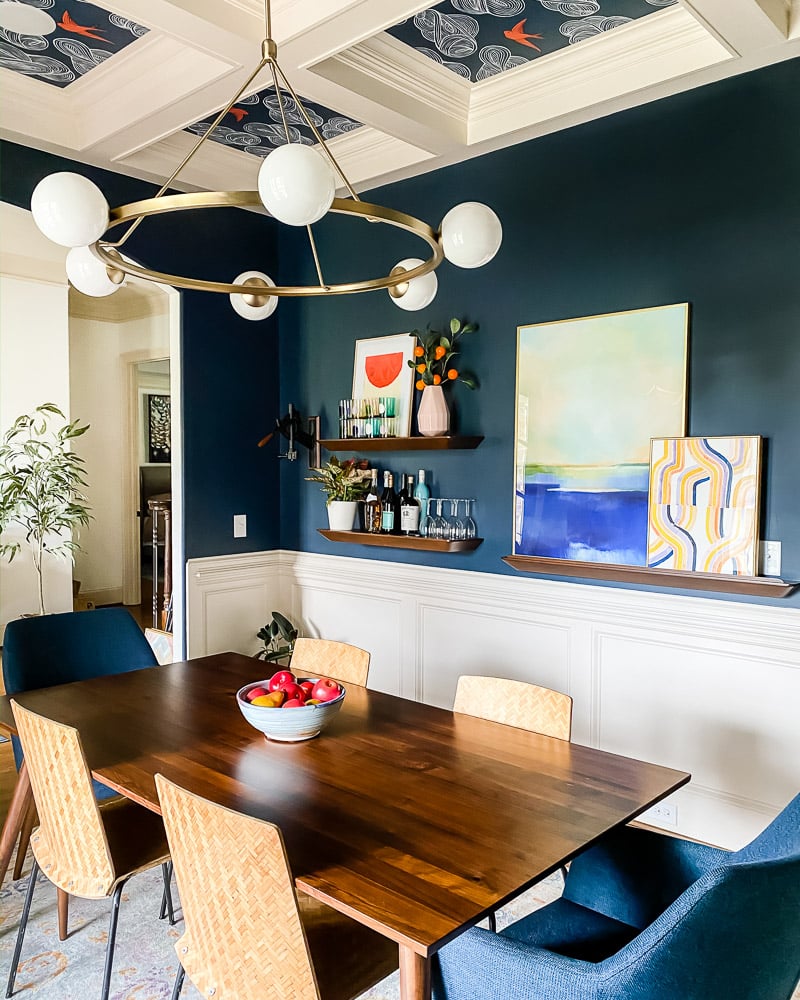 Step 4: Account for Waste
It's essential to factor in some paint wastage! No matter how good of a painter you are, you will have spills, splatters and brush cleaning. Plus, you will want to keep some for quick and easy paint touch-ups! The alternative is running out of paint before completing your project and take it from me, the last thing you want to do when you are almost done with a project is to run back out and buy extra paint to finish.
A good rule of thumb is to add about 10% of the amount you calculated to account for wastage. In this example, if you need about two gallons of paint, adding 10% means you should buy roughly two and a quarter gallons of paint for the project. It is better to estimate for a little extra than to run out!
Frequently Asked Questions
How much does one gallon of paint cover?
A good general rule of thumb is that one gallon of paint is enough to cover one small room that is approximately 400 square feet, like a bathroom. One to two gallons is average for a typical-sized room. I cannot stress enough that this depends on the number of coats needed, if you primed, and the color you are using. Remember, this is a rough estimate! I ALWAYS recommend using the formula to figure out your exact paint needs.
How much paint do you need for a bedroom?
The number of gallons of paint needed for a bedroom varies. The average bedroom is around 800 square feet, which normally takes approximately two gallons. Again that is a rough estimate. If you are looking for the most accurate estimate, do the math :)
How much does it cost to paint a bedroom?
The cost of painting a bedroom depends on your brand of paint, if you are also painting the trim, and if you are painting it yourself or hiring out the job. At the time I'm writing this post, a gallon of Sherwin Williams Super Paint (my favorite) is about $50 when it's on sale, which is pretty frequent. The non-sale price is listed as $69. So two gallons required to paint an average size bedroom would cost you between $100 to $140.

If you hire the job out, it's obviously more expensive. Based on our experience, we paid between $344 and $566 per bedroom to have the walls double-coated. We did not have the trim or ceilings painted.
How much paint do you need for a living room?
A normal medium-sized living room with eight-foot ceilings that is roughly 12×12 takes on average three gallons of paint. Remember that if you have high ceilings, an open floor plan or a high number of square feet, it can take a lot more. So again, run the numbers to be safe!
How much does hiring professional painters cost per room?
Based on our experience of having walls double-coated (and not having the trim or ceilings painted), we paid between $344 and $566 per bedroom, $838 for our great room (family room and kitchen) and around $200 per walk-in closet and smaller areas like our mud room.

We had always done our own interior painting, but we hired professional painters to paint the interior of our current home because of serious time constraints. There is no shame in paying a professional when you don't have the time, energy, or desire to do the job!

I pulled our quote from October 2020 to give you an idea of what it cost us. All of the work was performed by CertaPro and they used Sherwin-Williams Super Paint (again, it's my favorite). Also note that we live in North Carolina and prices can vary quite a bit regionally. Again, we did not have the trim or ceilings painted (unless otherwise noted) which kept the cost down significantly. Here's a detailed breakdown of what we paid: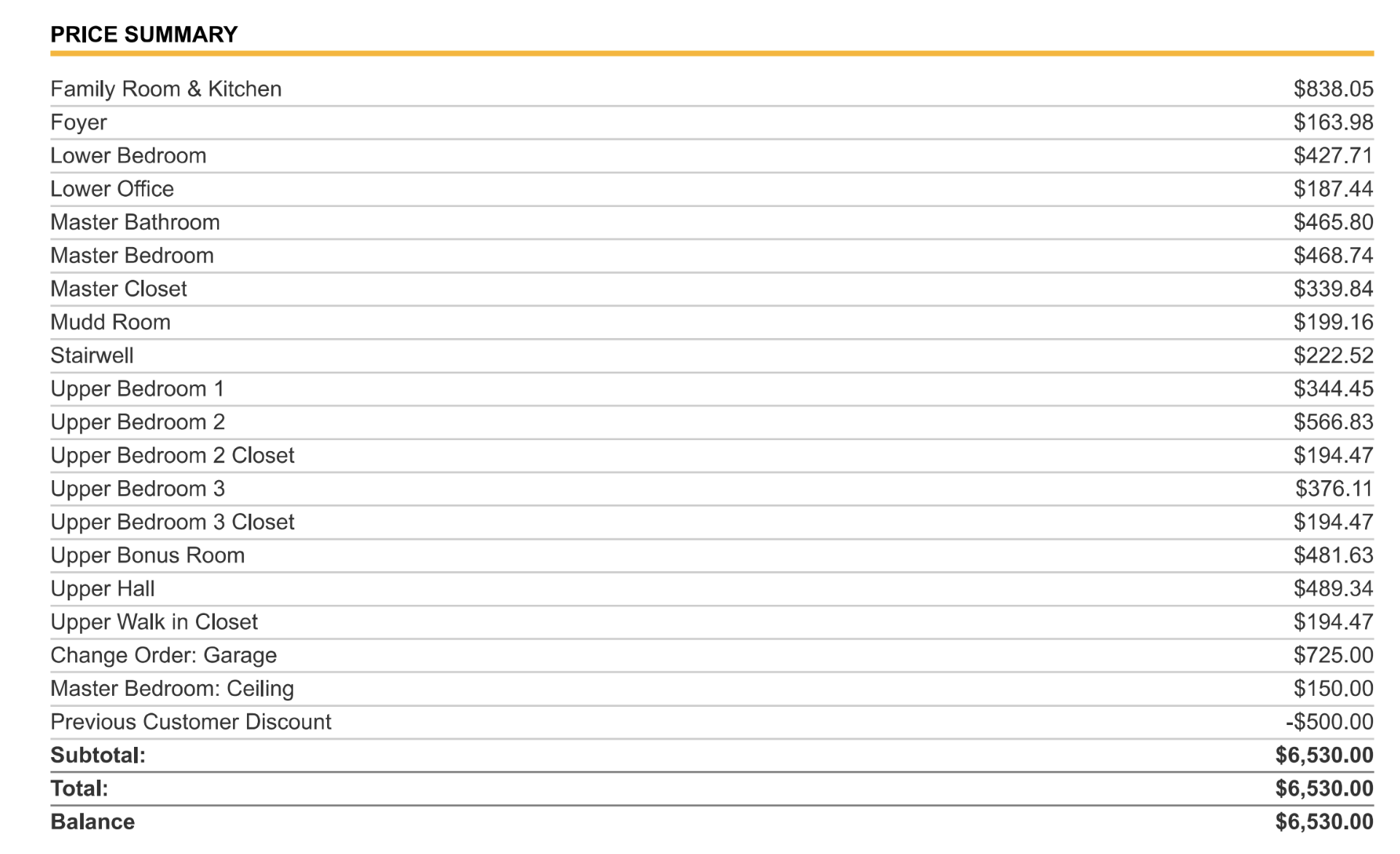 Calculating the right amount of paint to finish your room is super important for a smooth project, start to finish. I highly recommend you follow the formula–let the math do the work! With these tips, you should be able to get the right amount of paint and complete your project. You will be so happy you planned well on the front end instead of getting almost through and hitting a roadblock before you are finished.
Wondering how I approach transforming rooms and spaces in our home? Check out Designer in a Binder®.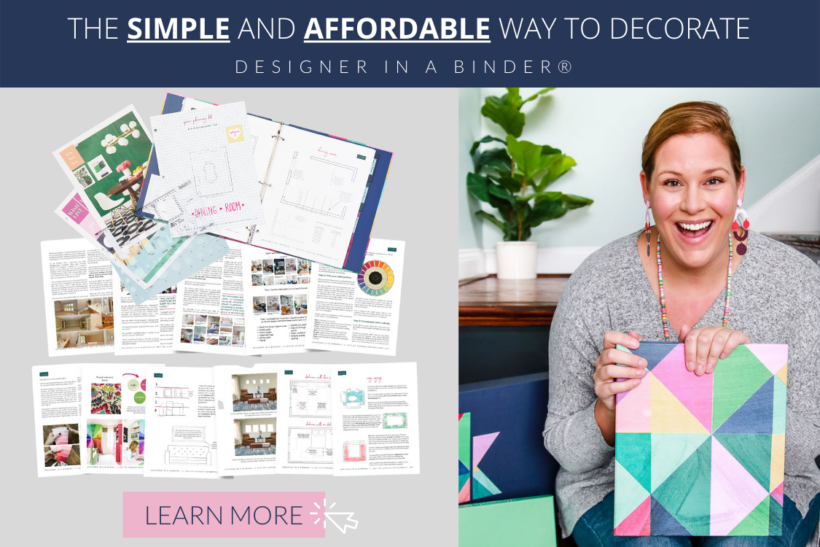 And if you want exclusive content and behind-the-scenes sneak peeks, be sure to subscribe before you head out!