How to Make a Christmas Reindeer from Logs
Last Updated on October 25, 2022
Learn how to make a Christmas reindeer from logs with this super easy tutorial. It is the perfect natural decoration for your outside spaces!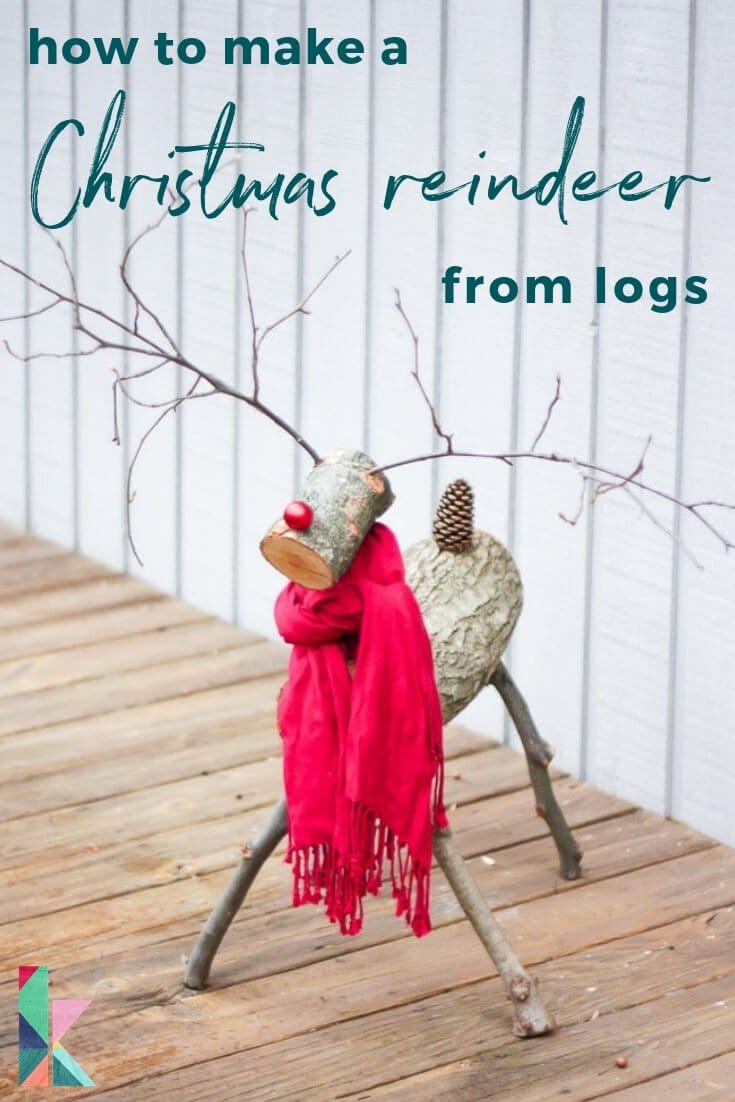 We love decorating for Christmas inside our house, but we decided this year that it was time to add something fun outside. I am going to show you how to make a Christmas reindeer with a few branches from a tree. It's quick, easy and seriously adorable!
We LOVE to DIY our own decor. I have made lots of fun holiday things along the way like our DIY reindeer art and mini wreaths, and this fun log reindeer is up there as one of my favorite holiday DIY projects.
We chose to make a Rudolph, complete with a red nose, but that's optional! We hope to add one or more a year so that we eventually have Santa's entire reindeer crew.
Check out the full tutorial and you can start your own herd of Santa's reindeer!
This post contains affiliate links for your convenience. Click here for my full disclosure policy.
How to Make a Christmas Reindeer Tutorial
Materials Needed:
The Steps:
Step 1. Make the body.
Cut your body to length and remove any smaller branches from the body. We didn't use any specific dimensions, we just used our eyes to judge what scale was appropriate.
Step 2. Cut the legs.
Cut the legs to length and remove any smaller branches from them.
Step 3. Drill holes.
Using a paddle drill bit as close in size to the diameter of your legs as possible, drill a hole for each leg in the underside of your deer body. Then drill 1 hole on the top of the deer body for the neck.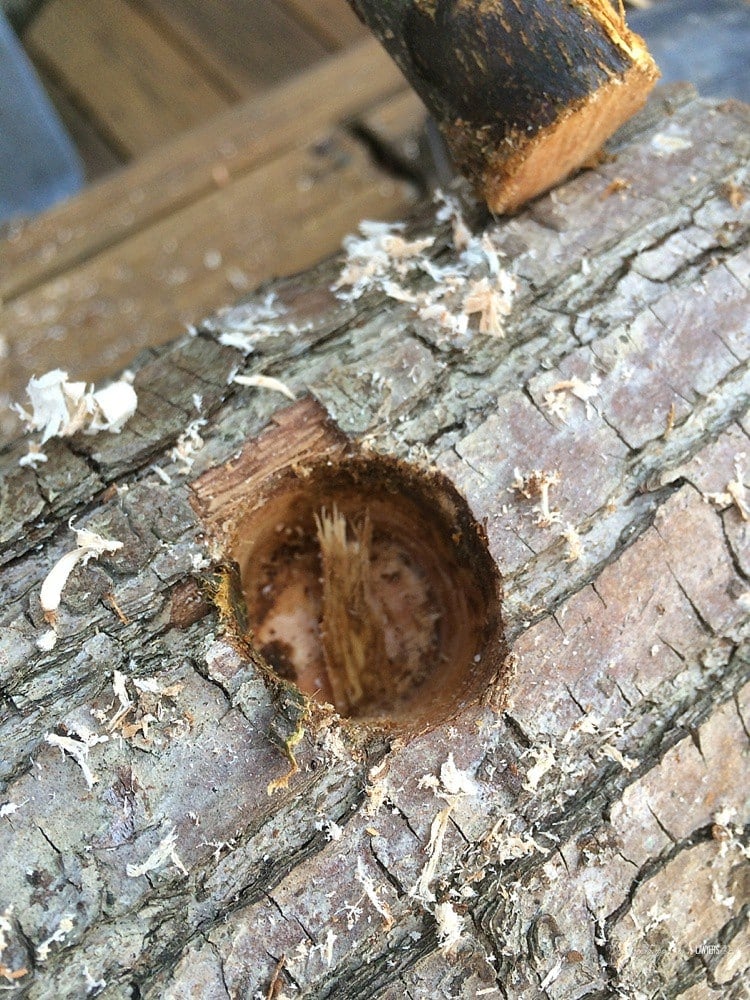 Step 4. Shave branches to fit.
If necessary, use your pocket knife to shave off the bark from the top of the legs and neck so that they will fit snugly into the holes that you have drilled.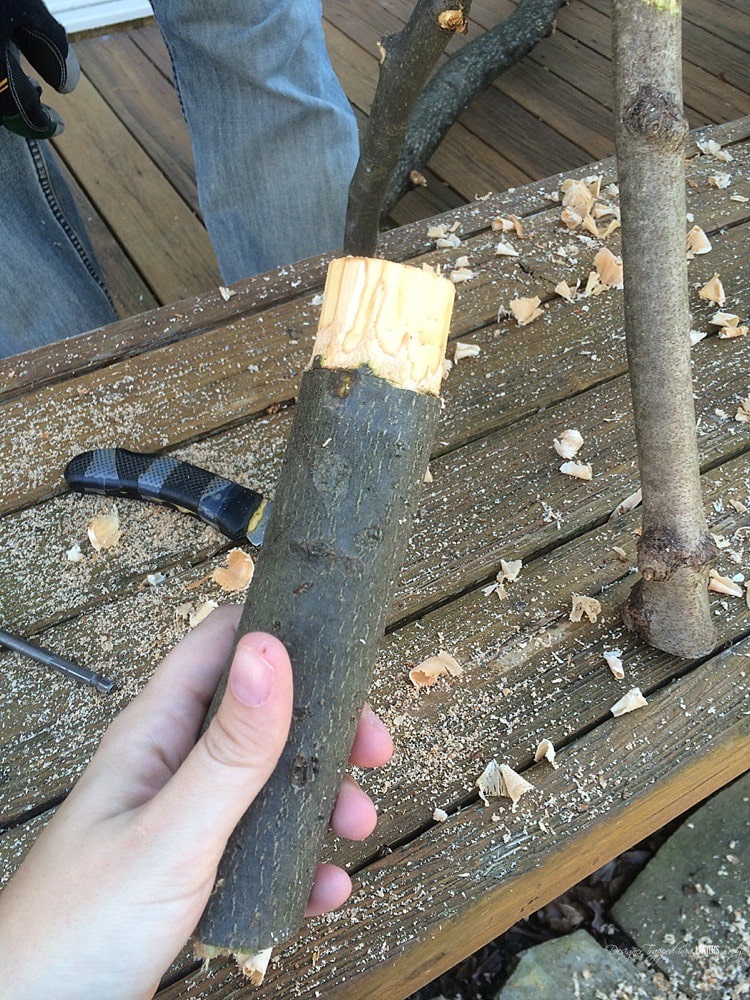 Step 5. Assemble the body, legs, and neck.
Assemble all of your pieces so that you can determine how large your head should be. Again, just eyeball it! There is no right or wrong as long as it looks good to you.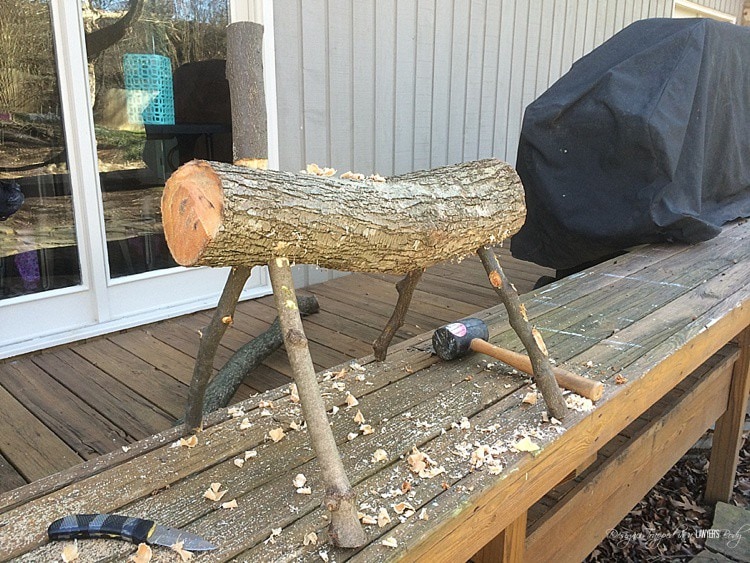 Step 6. Cut and attach the head.
Cut your head to length. It should be flat on the back end and angled where the reindeer's "face" is. Drill a hole in the bottom of the head where it will attach to the top of the neck and put the head on.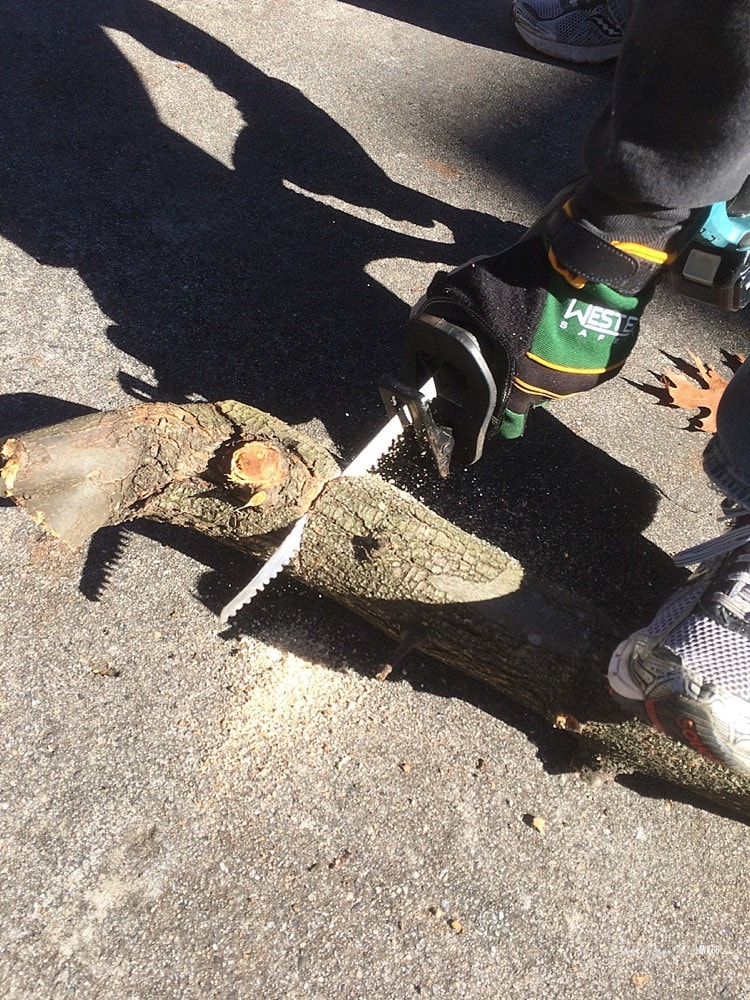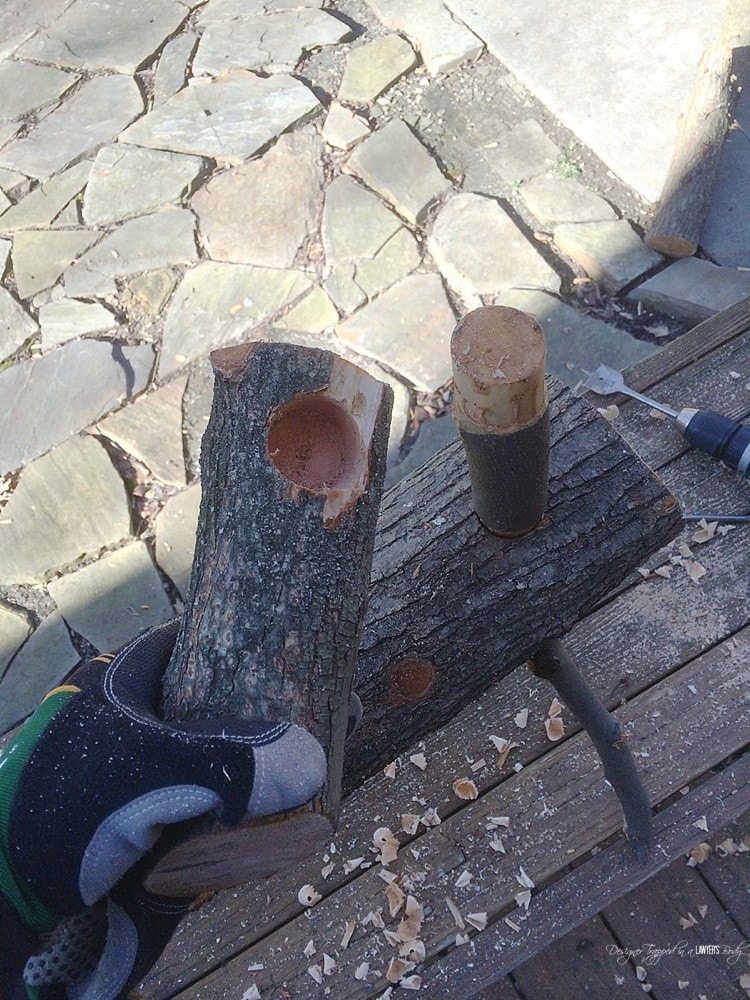 Step 7. Attach the nose.
Now you are ready to attach Rudolph's nose! Make sure to use a shatterproof ornament and remove the metal piece. Drill a small hole for it to sit in on Rudolph's face and secured it with clear caulk.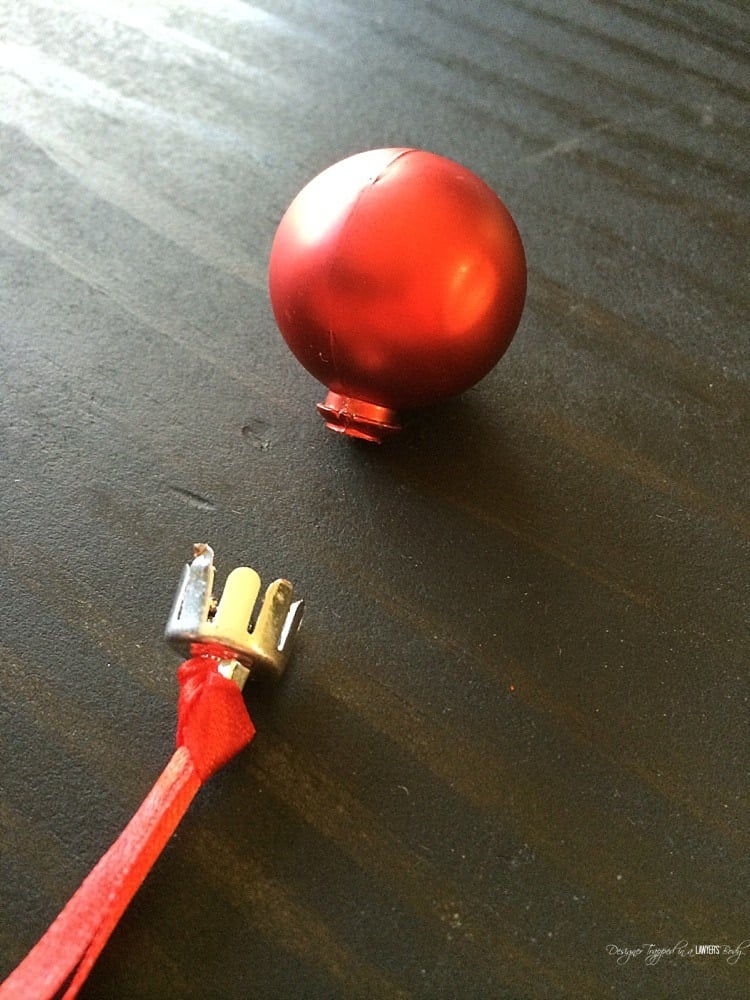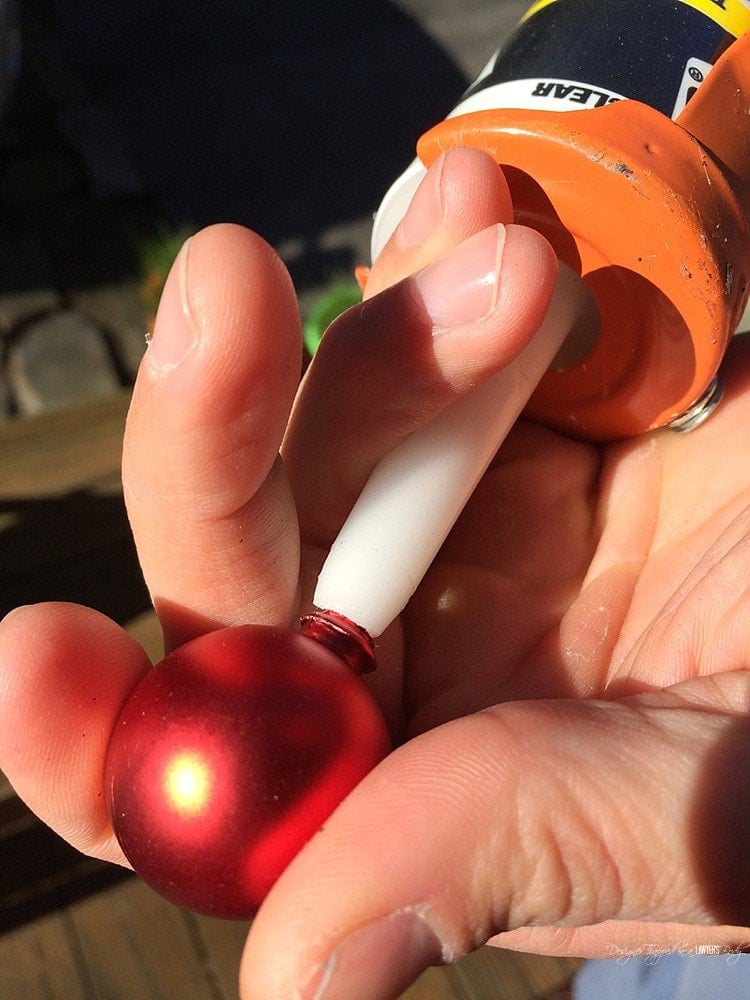 Step 8. Attach the antlers.
Drill small holes for your antlers and pop them into place.
Step 9. Attach the tail.
Finally, attach your pine cone tail with some wood glue.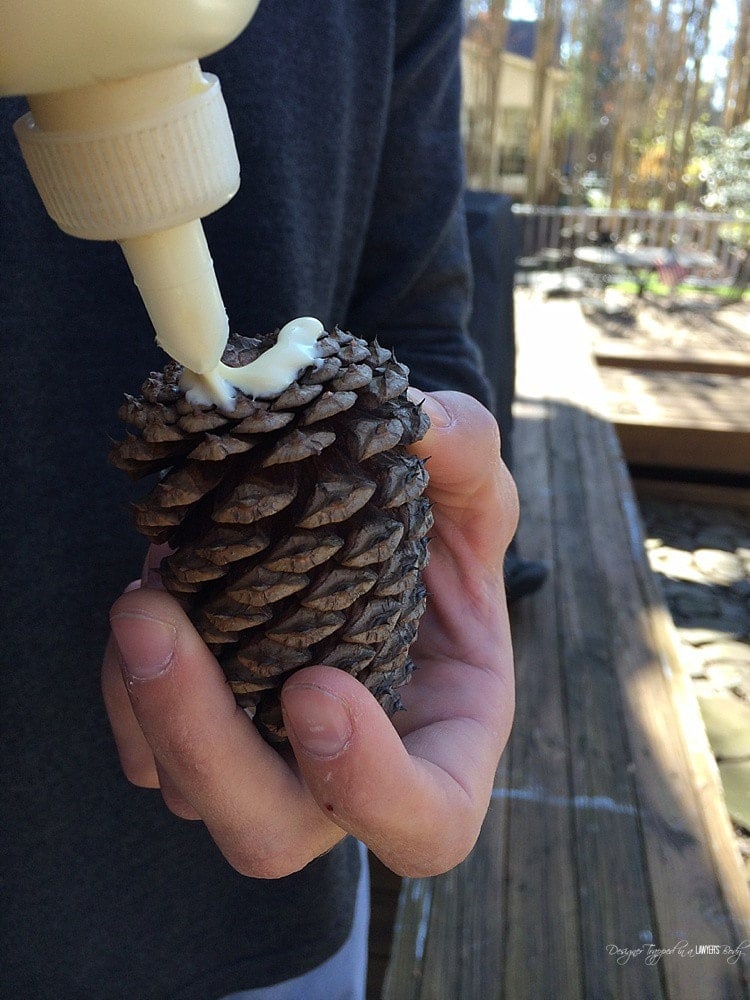 That's it! You have the cutest outdoor Christmas reindeer that you can use year after year. We accessorized ours with a red scarf and he is proudly displayed by our driveway.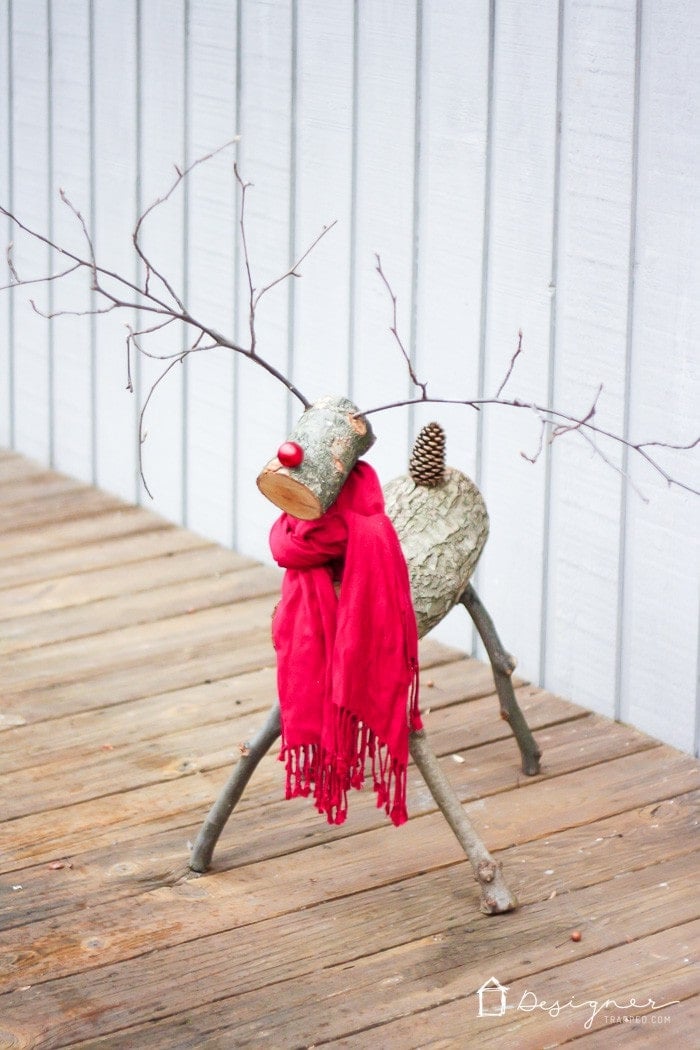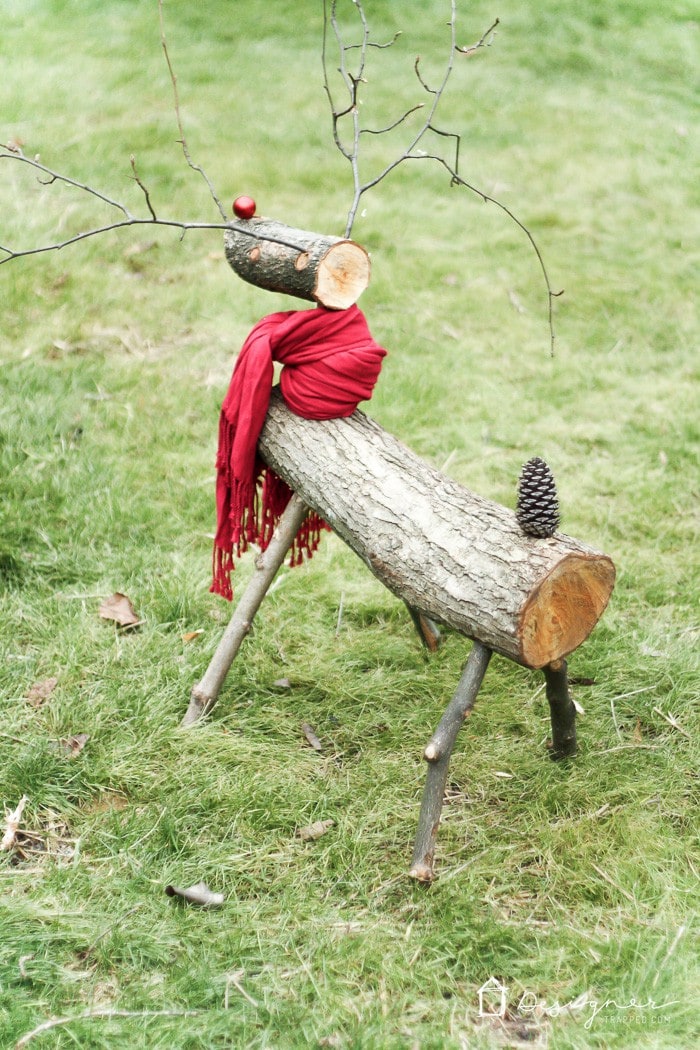 We can't wait to add to the reindeer family next year! What do you think? Are you tempted to find some logs and branches to make your own? It isn't officially Christmas until the log reindeer has appeared in the yard!
Other posts you may enjoy:
Wondering how I approach transforming rooms and spaces in our home? Check out Designer in a Binder®.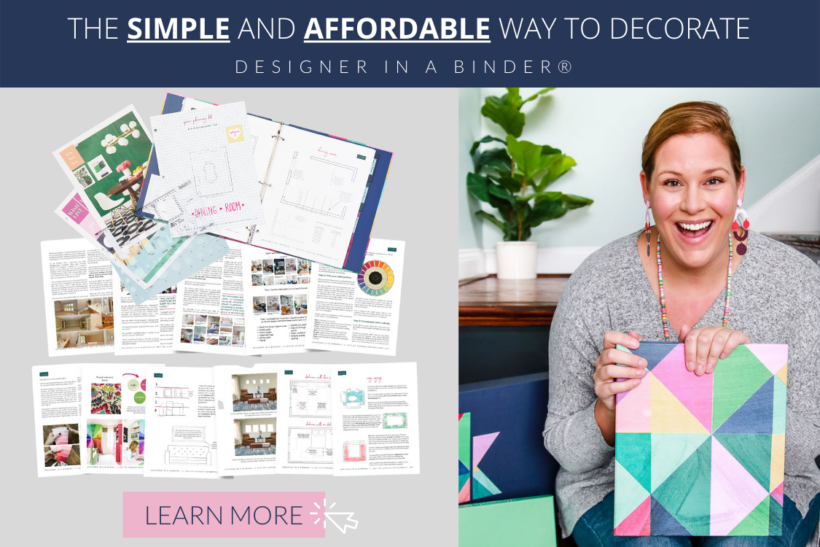 And if you want exclusive content and behind-the-scenes sneak peeks, be sure to subscribe before you head out!


​