Tour Our Colorful Area Rugs (that all work together in our home)!
Last Updated on August 10, 2021
I have a tiny confession–I LOVE colorful area rugs! Tour our home and get all the details on the beautiful (and affordable) area rugs we have in every room.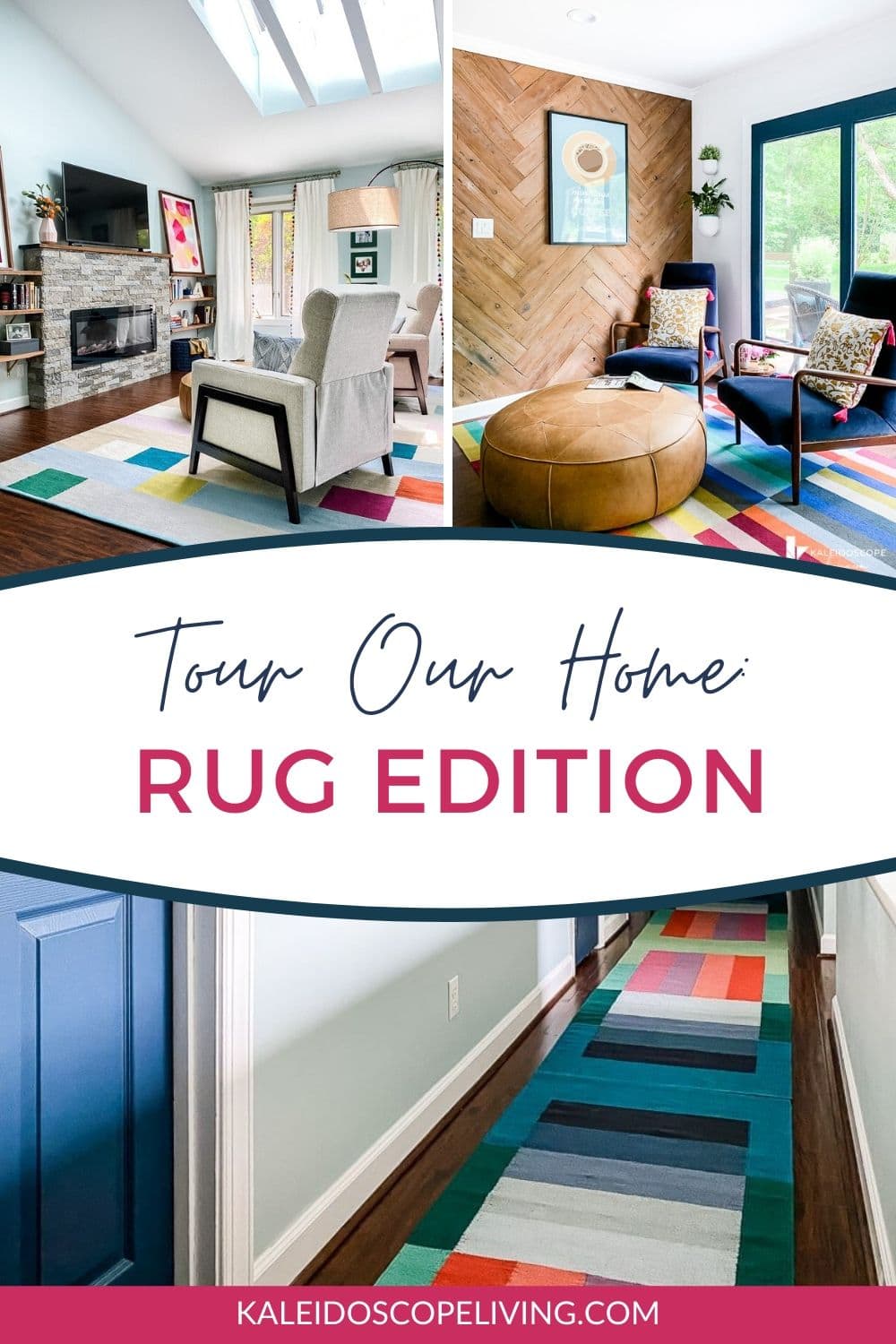 Every day on Instagram I get asked for the link to at least one of the colorful area rugs in our home. And I'm not complaining! I seriously LOVE talking about rugs. Joe would tell you I have a bit of a rug obsession. And though I act offended when he says it, I'll admit to you that he isn't totally wrong! But, I want you all to benefit from my obsession with colorful are rugs, so I am going to share with you the sources for every single rug in our house! I think people really struggle with first, choosing a rug and second, pulling the trigger on purchasing one. But I am here to tell you not to be scared! Come and check out all of my rugs and get inspired to find the perfect AFFORDABLE rugs for you! This post contains some affiliate links for your convenience. Click here to read my full disclosure policy.
Tips for Choosing a Rug
Before I give you the full tour, I want to let you in on a few rug secrets that will help you choose the perfect rugs for you! 1) I do not buy expensive rugs (and you don't need to either). Nearly all of our rugs are from IKEA, Target, Overstock and Wayfair. 2) An area rug is your single best opportunity to add color, pattern AND texture in a room, which is why I even put area rugs over carpet. 3) Choosing the right size and shape rug is a whole lot easier than you think. Just follow these tips. 4) If you really love a rug, it's okay to have the same rug in more than one space/room. For example, we have this rug in THREE separate spaces in our house–our master bedroom, Avery's room AND in our foyer! And I have the same striped rug in my office/craft room and in our kitchen!
My Home's Colorful Area Rugs
Below you can find links to all the rugs in our home. As promised, none of them are expensive. I could NEVER bring myself to spend $1,000 on a rug!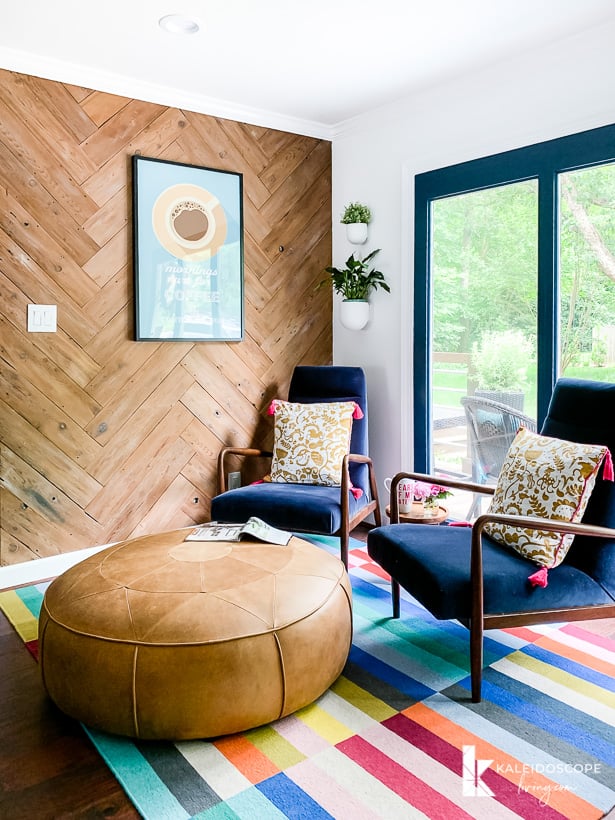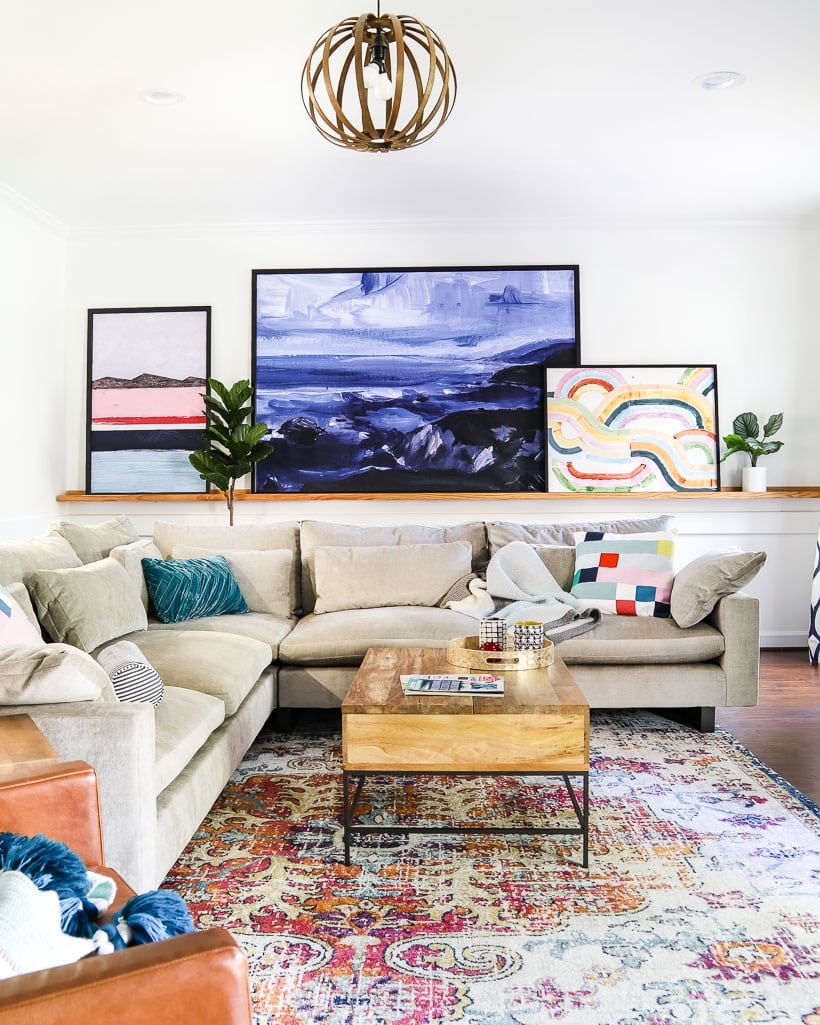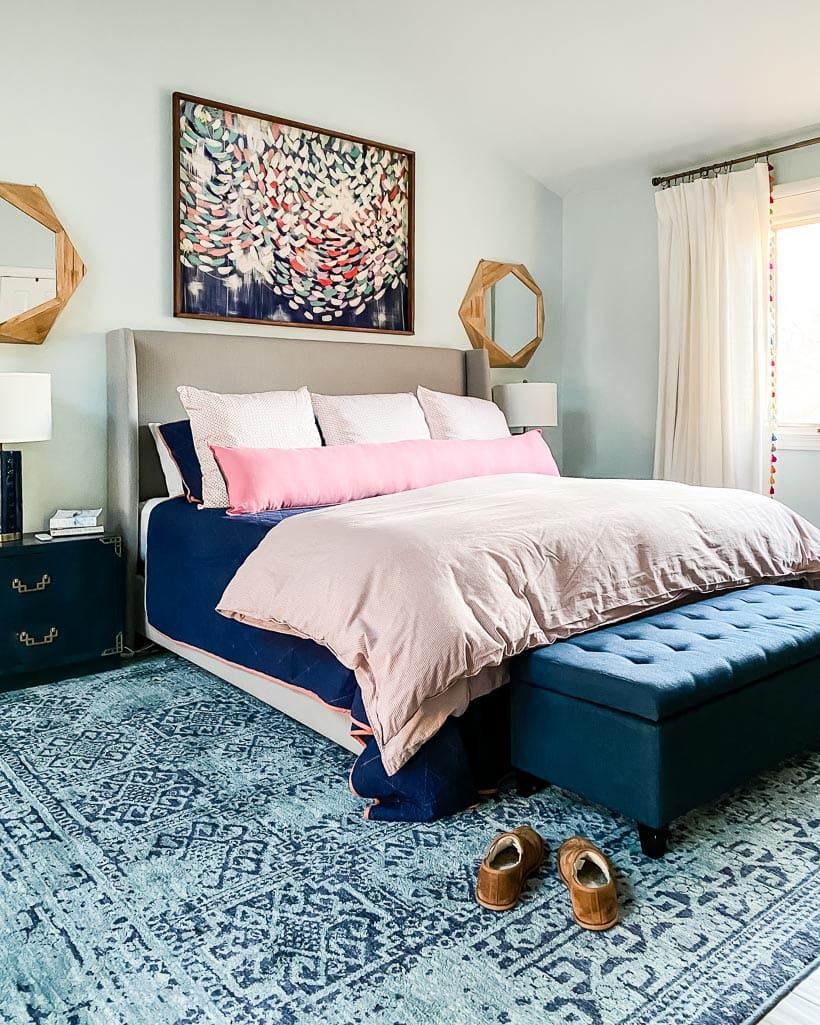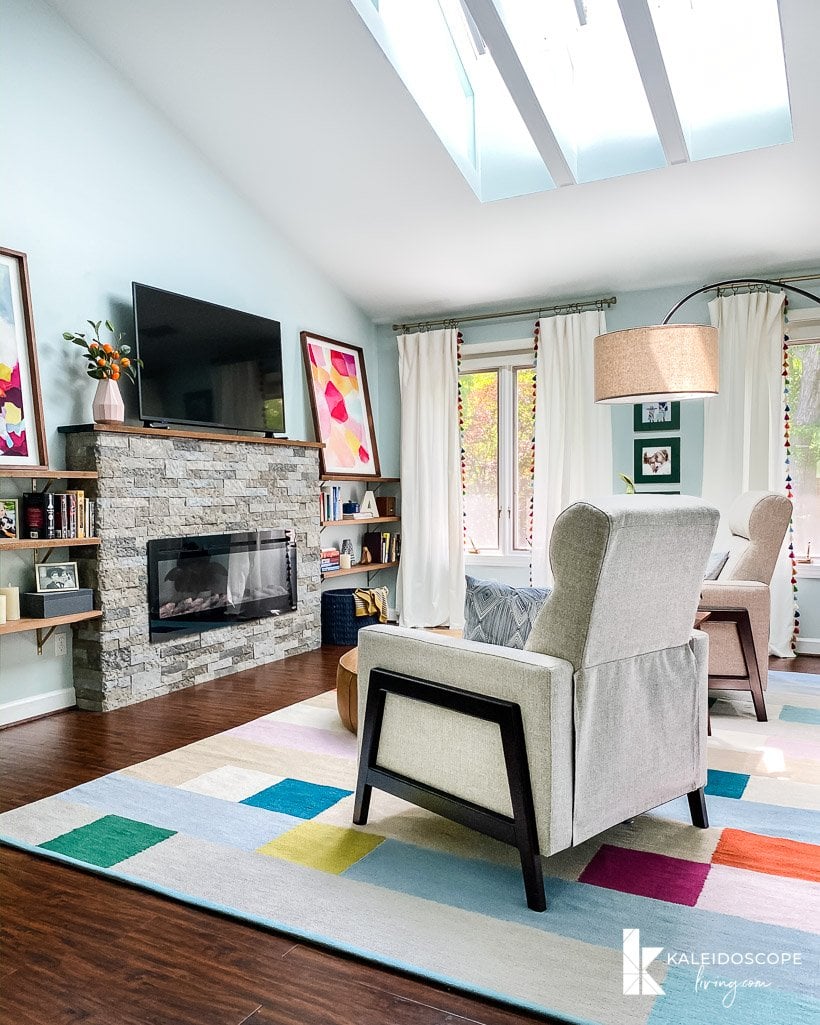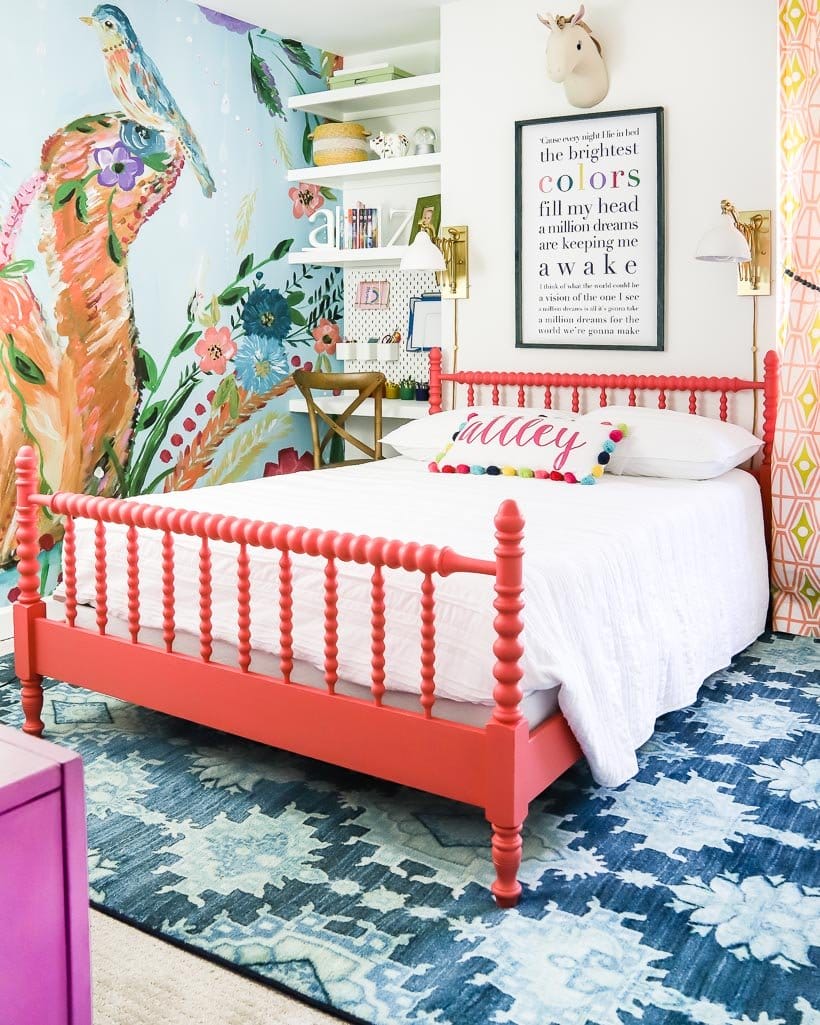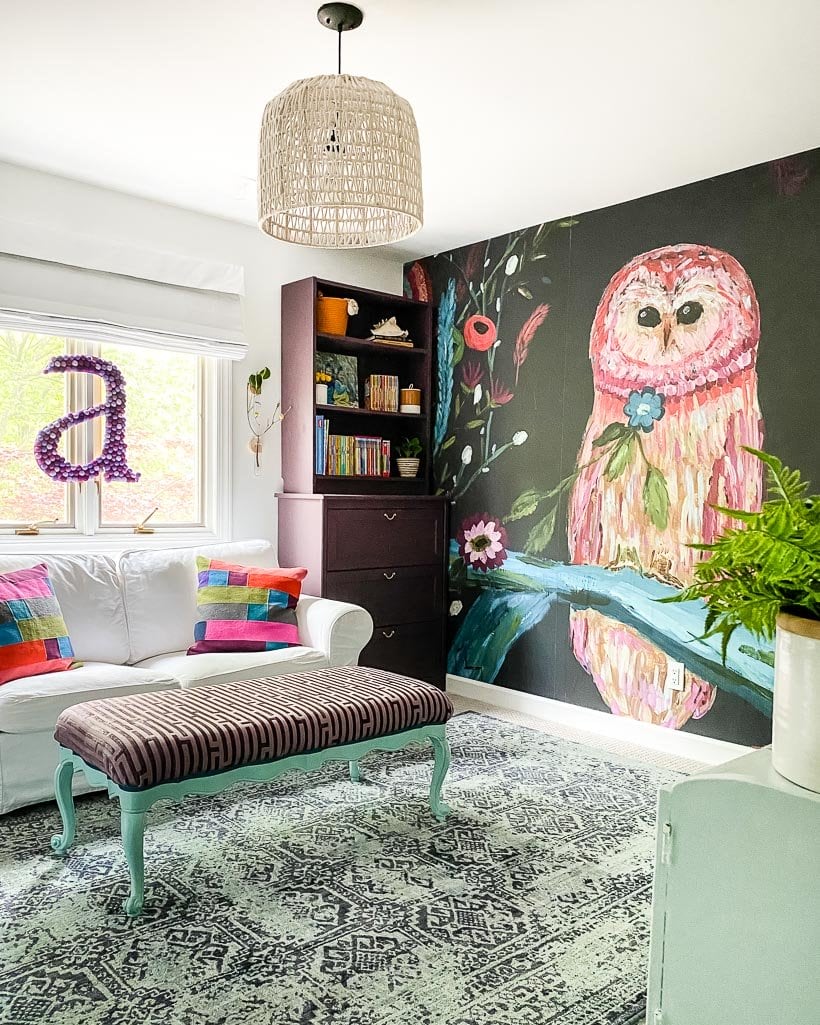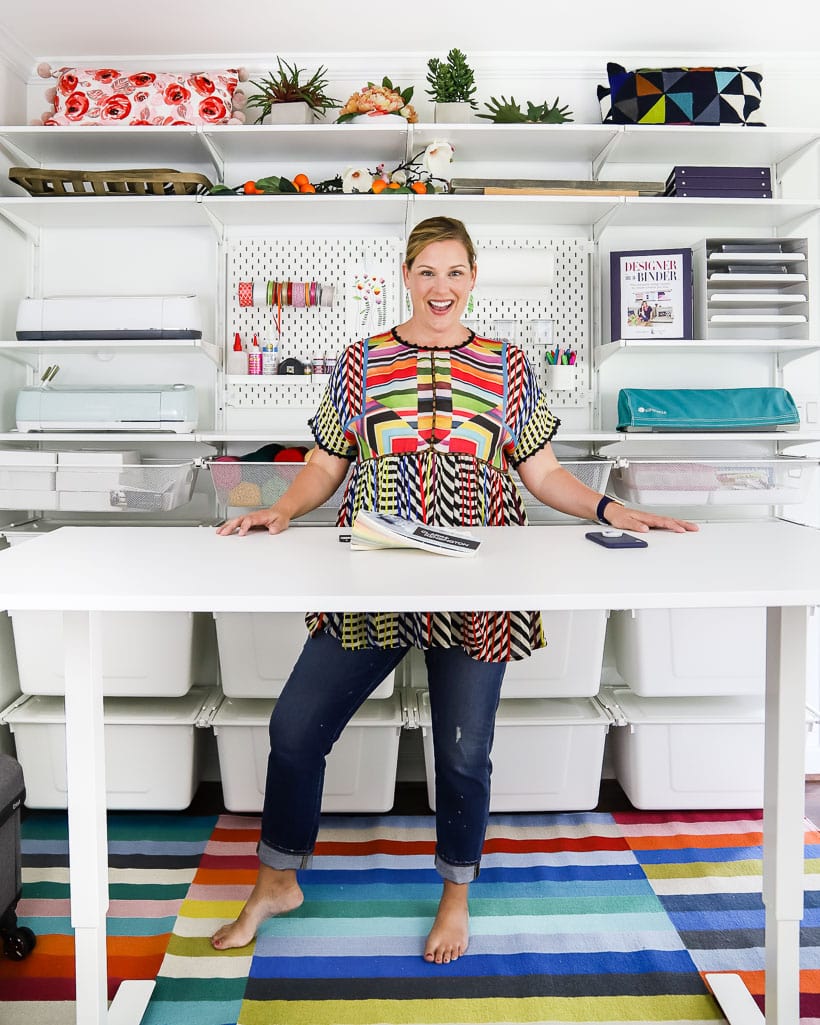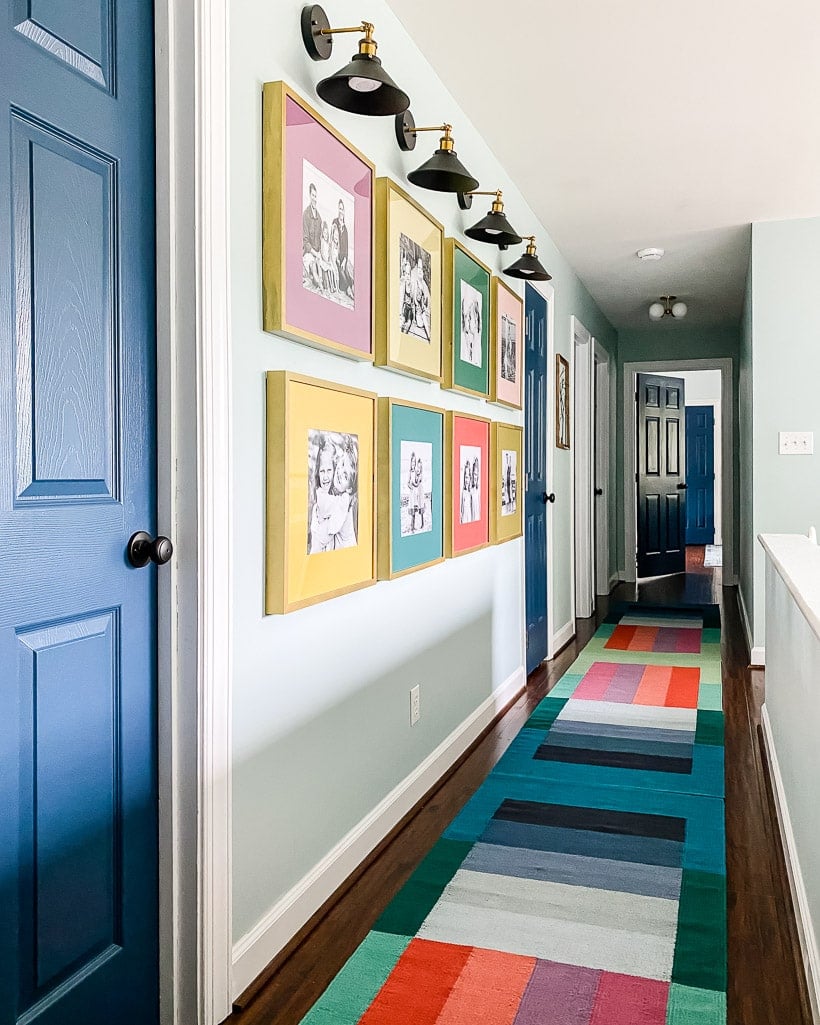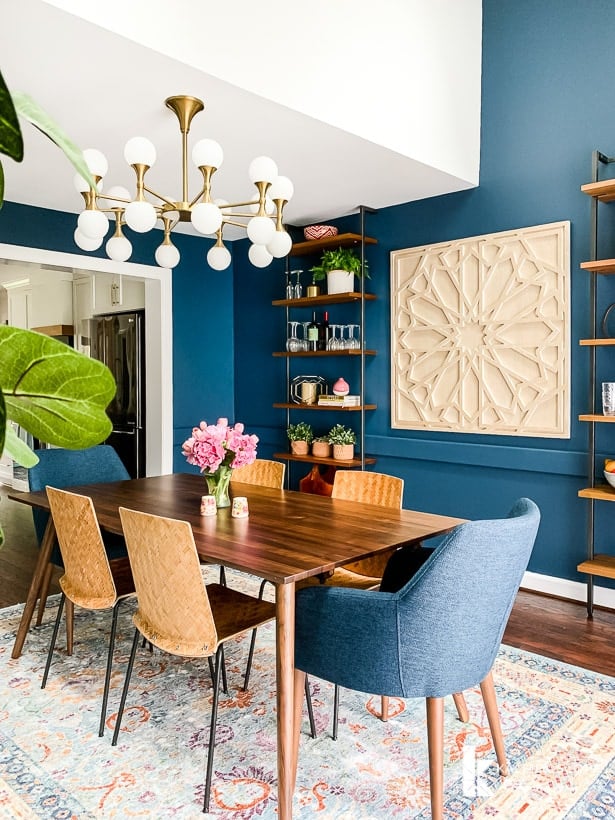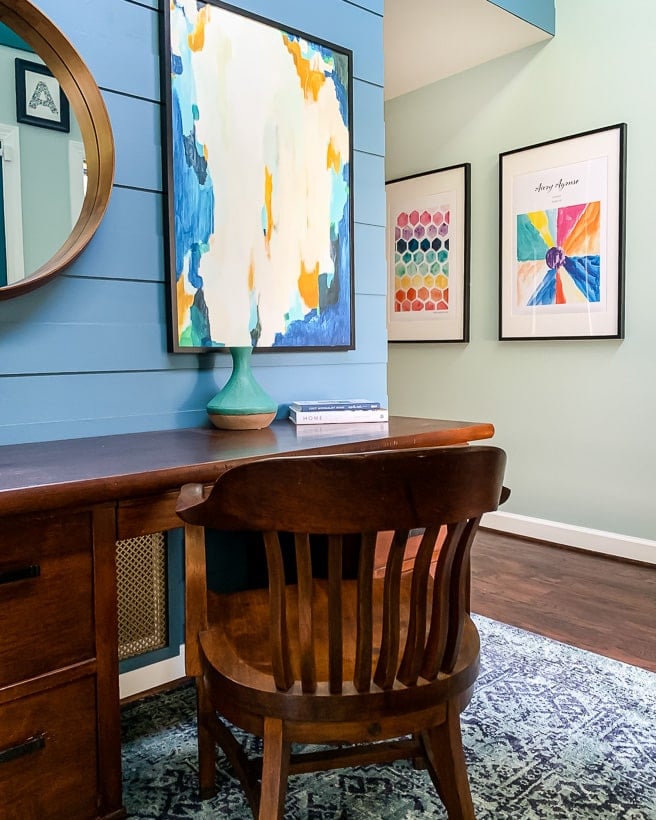 Don't' be afraid of colorful rugs! Need more colorful rug inspiration? Check out 35 Colorful Area Rugs You Will Want to Decorate Around and Where to Buy Affordable Rugs!
Choosing the perfect area rug is just one small part of a cohesive and beautiful room design. There's so much more that matters, like choosing items that are the correct scale,
space planning
, mixing patterns, choosing colors and more! I give easy-to-understand guidance on all of this in
Designer in a Binder®!
You can order the brand new 3rd edition of
Designer in a Binder
® now. We have over 4,600 happy customers so far!
Click here to learn more
.

[mv_create title="Most Popular Projects" key="1″ thumbnail="https://designertrapped.com/wp-content/uploads/2016/11/diy-home-decor-projects-diy-blog-200-1.jpg" type="list" layout="circles"]