Design Plans for Our Guest Room
Last Updated on October 3, 2022
After living in our house for over a year, we are finally going to complete our guest room just in time for a family visit over Thanksgiving. Check out what we have planned!
First of all, can you believe we have been in our house a year already?! It has flown by and we've done a lot to a lot of spaces in our home, but we have completely ignored the guest room. My mother-in-law is coming to visit for Thanksgiving so we have decided it's finally time to turn our guest room into a beautiful and functional space for guests to visit.
This is what our guest room looked like when we bought the house. Are you SHOCKED that it's as brown and beige as all the other rooms in our house were when we bought it, lol?!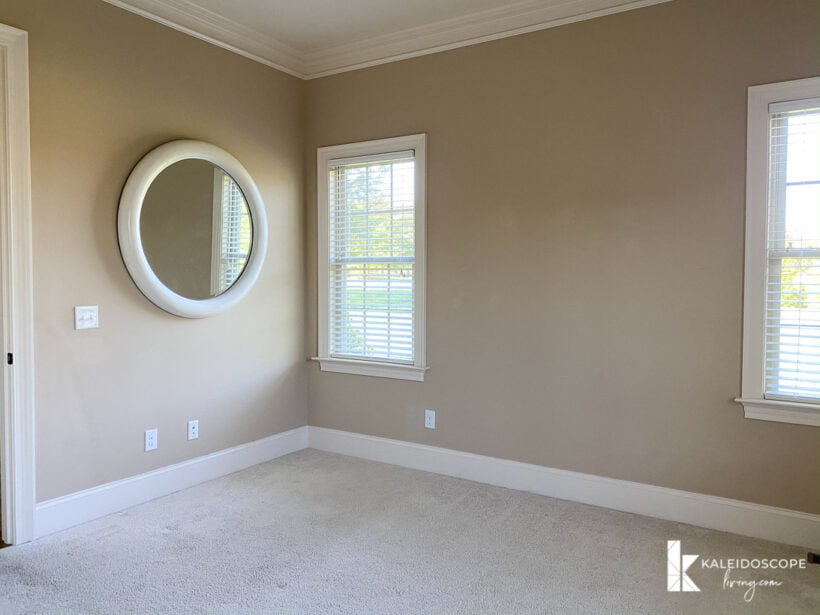 The only changes we have made in here so far are replacing the carpet with hardwood floors and painting the walls white. We had both of those things done before we even moved in. We've also hung this gorgeous light fixture (do you recognize it? We have the same one in Attley's room). We also have this very basic platform bed and mattress already. We will be using both and DIYing our own headboard. I'm VERY excited about our plans for the headboard. More on that soon!
It's a beautiful room. It has 3 windows so it's full of natural light. And it has 10-foot ceilings. It's just very, very, very boring right now. But not for long!!!! Check out the design plan for the guest room. I am BEYOND excited to be partnering with Annie Selke for this project. Annie Selke has been one of my favorite brands for a long, long time and every color lover out there should know about this company. The products are stunning, colorful and incredibly high-quality.
This post contains affiliate links for your convenience. Click here for my full disclosure policy.
Guest Room Sources
Click on any image below for full product details.

It's going to be a colorful dream guest space when we are done! I'll be adding in some thrifted furniture pieces that we have had for a while that are going to be absolutely perfect in here. Everything should be delivered within the next week and I'll get started as soon as everything is here. I'll be sharing everything on Instagram stories as I work on the space and I'd love for you to follow along over there.
As with every other room design I create, I started with my "crucial element"–for this design that is the beautiful duvet cover. I talk about the importance of crucial elements and how easy it is to pick out the rest of the elements for a space in Designer in a Binder®!
Other posts you may enjoy:
Wondering how I approach transforming rooms and spaces in our home? Check out Designer in a Binder®.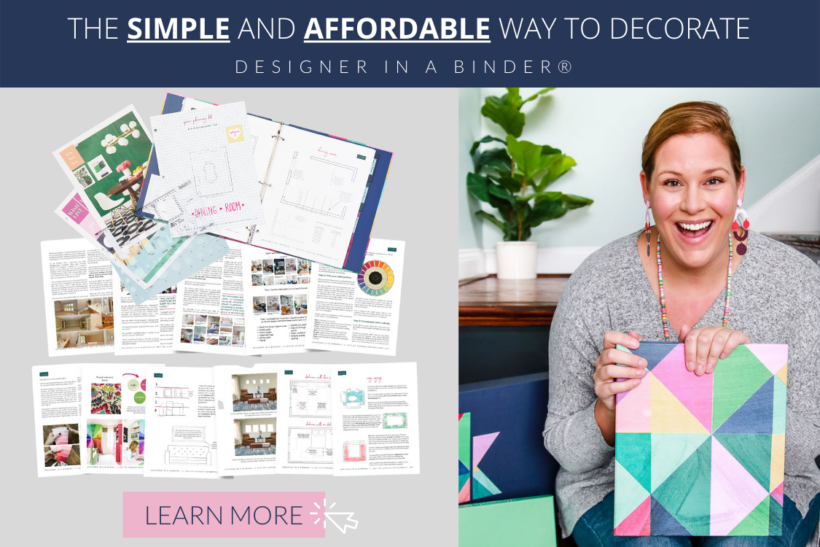 And if you want exclusive content and behind-the-scenes sneak peeks, be sure to subscribe before you head out!