Entryway Organization and Decluttering Tips
Last Updated on August 10, 2021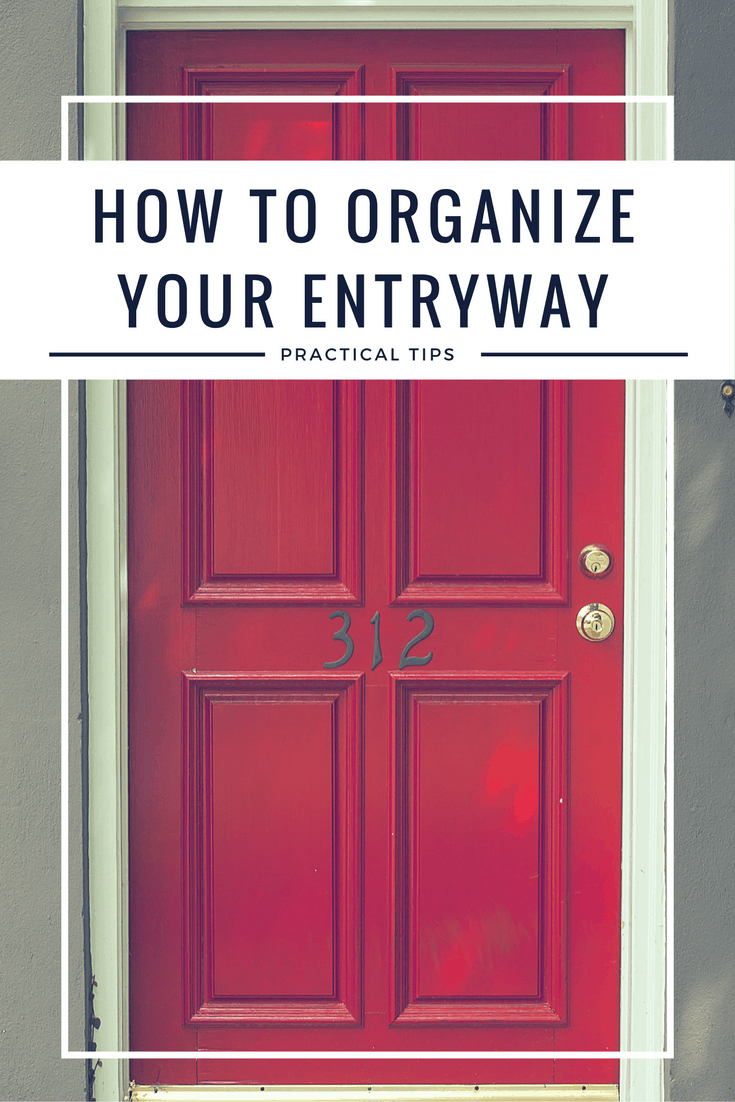 Trust me when I say that a well-organized entryway is one of the keys to our sanity, especially in the mornings.  I hear about so, so many people frantically searching for things in the morning as they try to get out of their house, and it's just not worth it! If you spend some time organizing your entryway, you will gain back hours and hours of time you are currently wasting as a result of disorganization.  With that said, today I want to share with you my best entryway organization and decluttering tips.
Entryway Organization and Decluttering Tips
Some of you may not have a designated entryway or foyer.  None of our prior homes had one!  But EVERYONE has "dump zone" in their home.  Usually, it's near the door that you typically enter your home through and where you store hats, shoes, etc. It's a space that you look at often, and your guests probably do as well. By decluttering and organizing this area, we are going to make it functional and hopefully aesthetically pleasing all at the same time.  This post may contains some affiliate links for your convenience.  Click here to read my full disclosure policy.
Entryway Organization To Do List:
1) Remove anything and everything that does not belong– Simple enough, right? There is no reason there should be an old router or set of board games in your entryway. Get rid of that stuff. If you are lucky enough to have a coat closet, be sure to remove any coats/shoes/hats/gloves that no longer fit or that you no longer like.
Decide immediately if you are going to keep, sell or donate whatever you clear from this area. Do not just shift it to another room without making that decision. If you are going to keep it, take it to whatever area of your house where it's permanent home will be.
2) Create space for items that do belong– I am a big fan of investing in quality wood coat hangers or a hook and rail system (this is the one that we use in our coat closet and we LOVE it).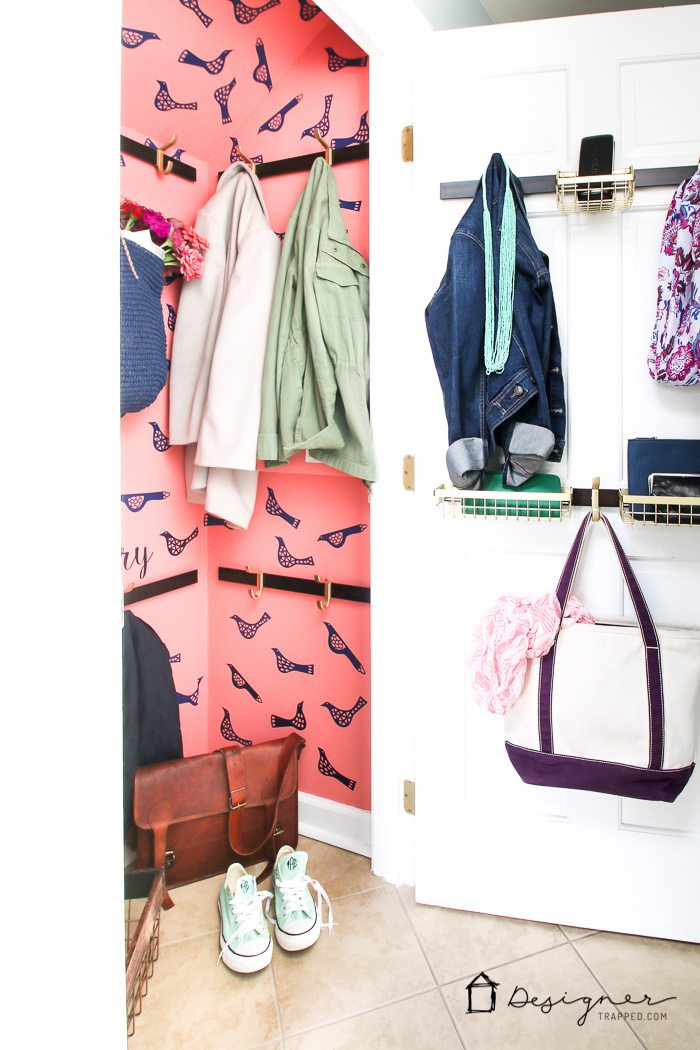 You can buy wood hangers cheaply at Ikea (that is where I have purchased all of ours–we use wood hangers in all of our other closets).  Having one type of hanger makes things look and feel more organized immediately–it's like magic! Store winter hats/gloves/scarves in bins or baskets.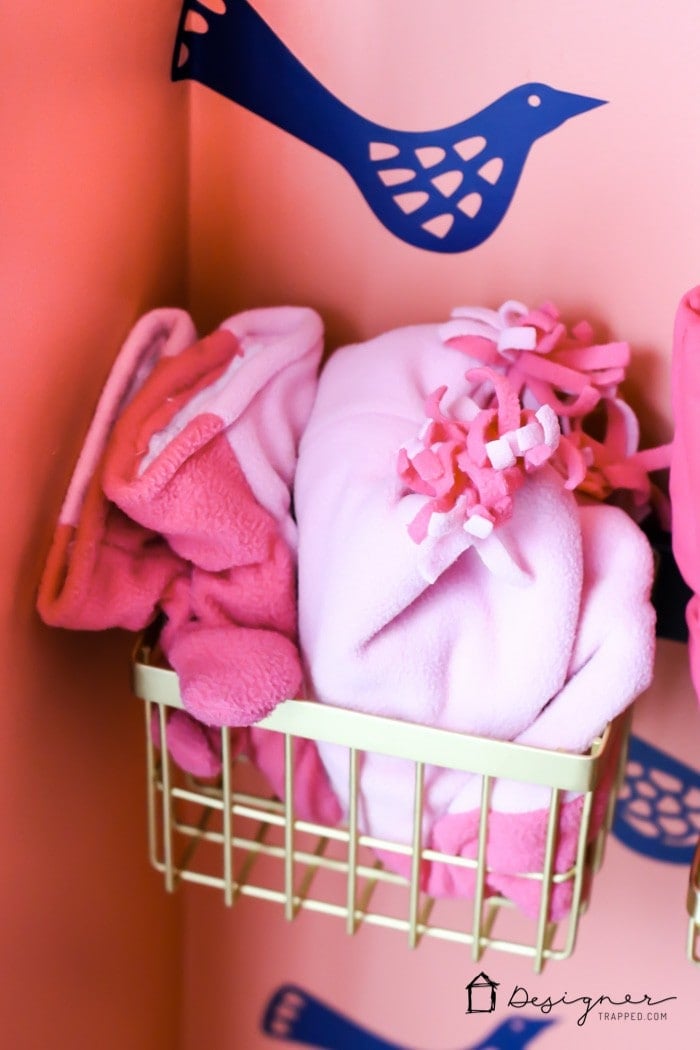 If you do not have a closet, consider investing in a coat rack or DIYing one. Make sure you have enough hooks for all of your gear, including purses and backpacks if you have kids. Don't overlook the possibility of placing hooks in a nearby hallway if your entryway is cramped.
I love using baskets to hold our kids' shoes. Our baskets are stored under a console table that we built, but if you don't have any furniture in your entryway, consider placing the baskets on the floor or even hanging them on a wall like I did in our girls' playroom.  (You can read all out how we stenciled our foyer here).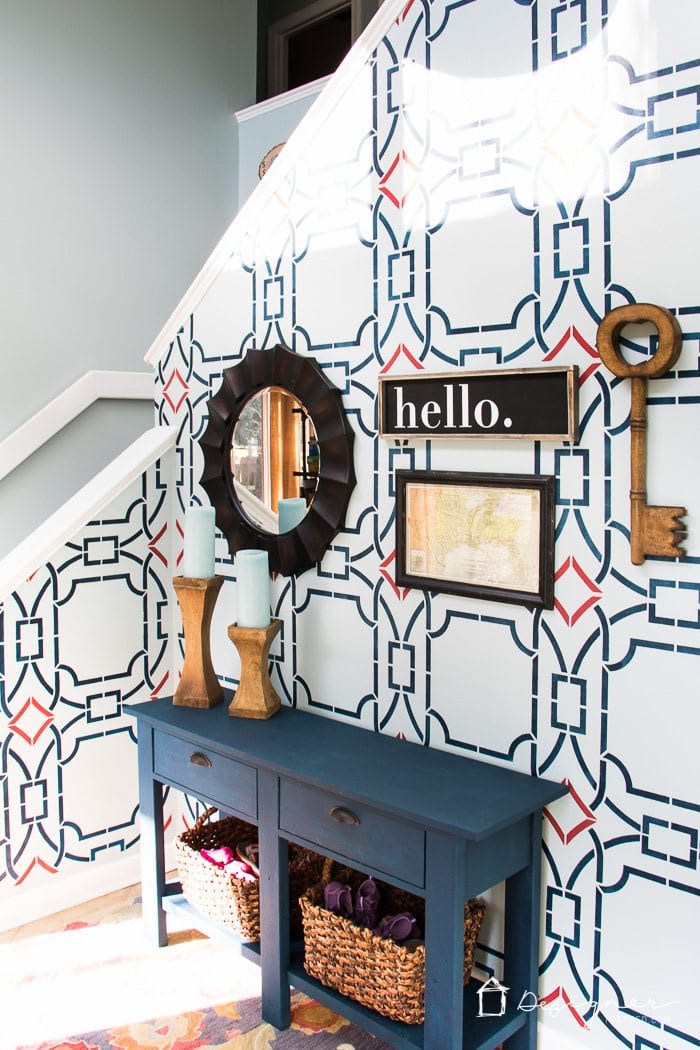 I was able to implement these entryway organization tips and completely overhaul our coat closet in 1 1/2 days, which included repainting it.  You can read all about our coat closet makeover here.
3) Commit to using your entryway organization– Anyone can declutter and organize their entryway, but you have to commit to using it long term for it to really make a difference.  Make it a habit to put everything in their designated spots every single day.  Soon enough, you won't even have to think about it!
Now, go declutter your entryway! If you need some inspiring images to give you a jump start, check out my post about entryway organization ideas.

[go_portfolio id="cleaning_and_organization"]