23 Gifts for Your Sister That You Will Want to Steal
Looking for the perfect gifts for your sister? We have hunted down 23 gifts your sister will absolutely love. But beware… you may want to keep these for yourself or steal them back after you give them to her!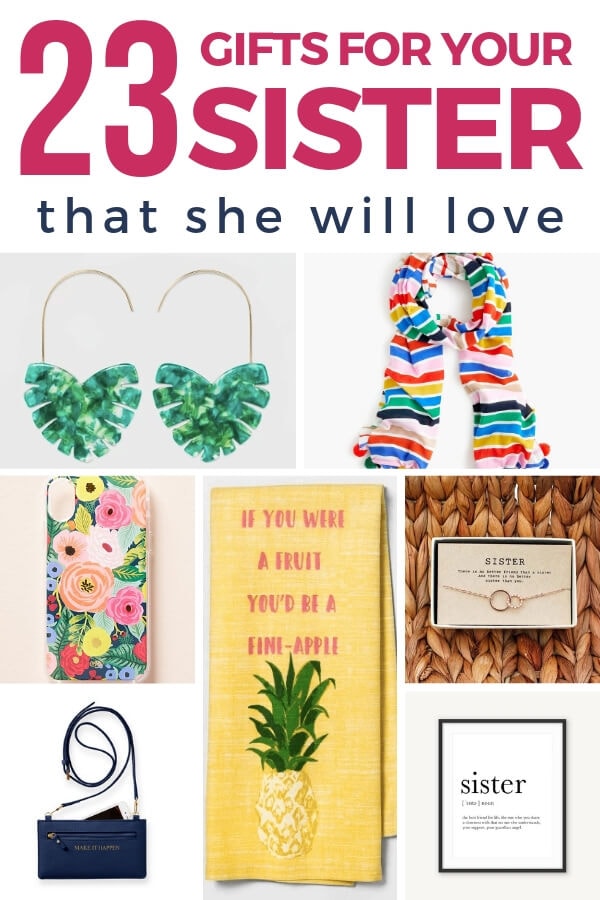 Do you ever struggle to find gifts for your sister? You have to think of something for every birthday and the Winter holidays, so it can be hard to keep coming up with ne and fun ideas! And now I learned there is a National Sister Day! These days there is a holiday for everything, am I right? And it's coming up on August 4th! If you didn't know, it's the first Sunday of every August :)
At the beginning of the summer, my sweet twin girls declared a random Saturday "sister day." I told them that there is a day for the whole country to celebrate National Sister Day. So then they declared it "twin sister day!" They spent the entire day making each other cards and little crafty gifts, and it was pretty much the sweetest thing ever. The came up with so many sweet gift ideas for their sister day and I loved it.
I have no doubt they will go out for each other on National Sister Day! I am so excited to celebrate it not only with my girls but with my own sisters also. So I started looking for sister gifts, and I was NOT disappointed.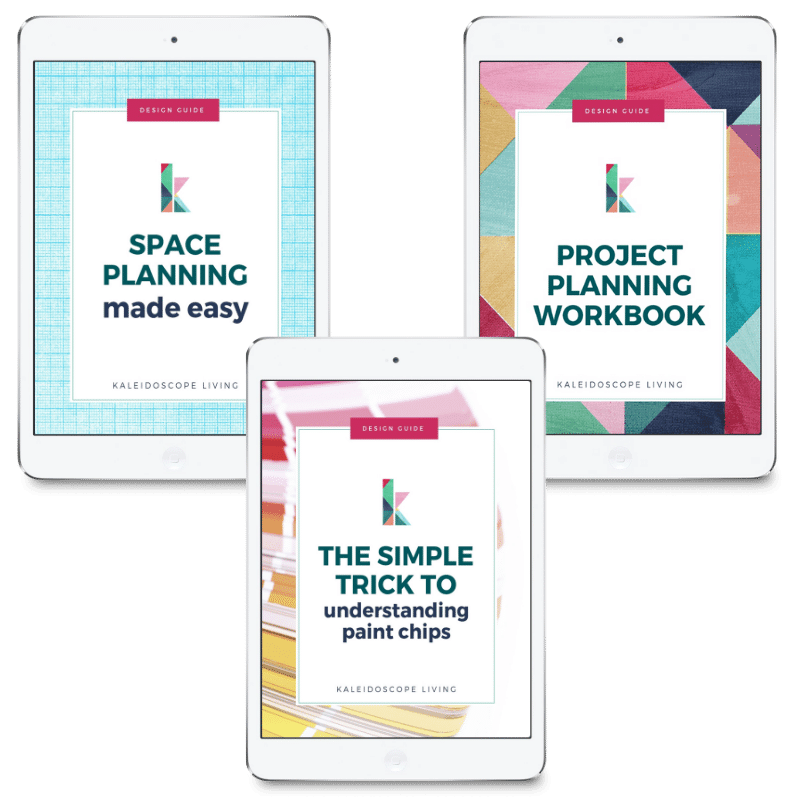 Get my FREE design guides when you subscribe!
Of course, all of these gifts would also be perfect for your sister for ANY occasion throughout the year! There are so many PERFECT sister gifts out there, I just had to share all the fun things I found.
23 Gift Ideas for Your Sister
Interlocking Circles Sister Necklace I love this necklace! Simple and sweet, your sister can wear this with anything.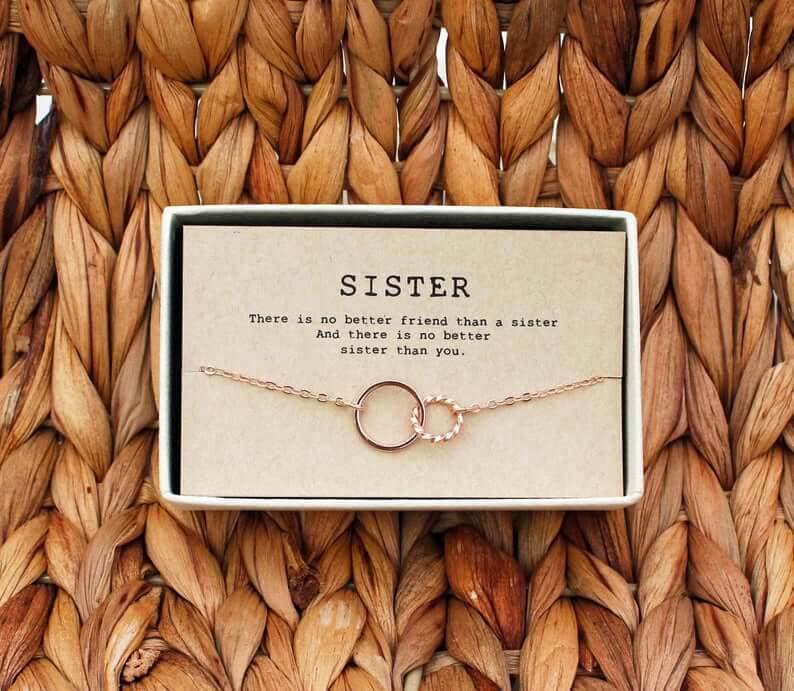 Rainbow Striped Pom-pom Scarf Do you have a color-loving sister? This super fun striped pom-pom scarf is perfect!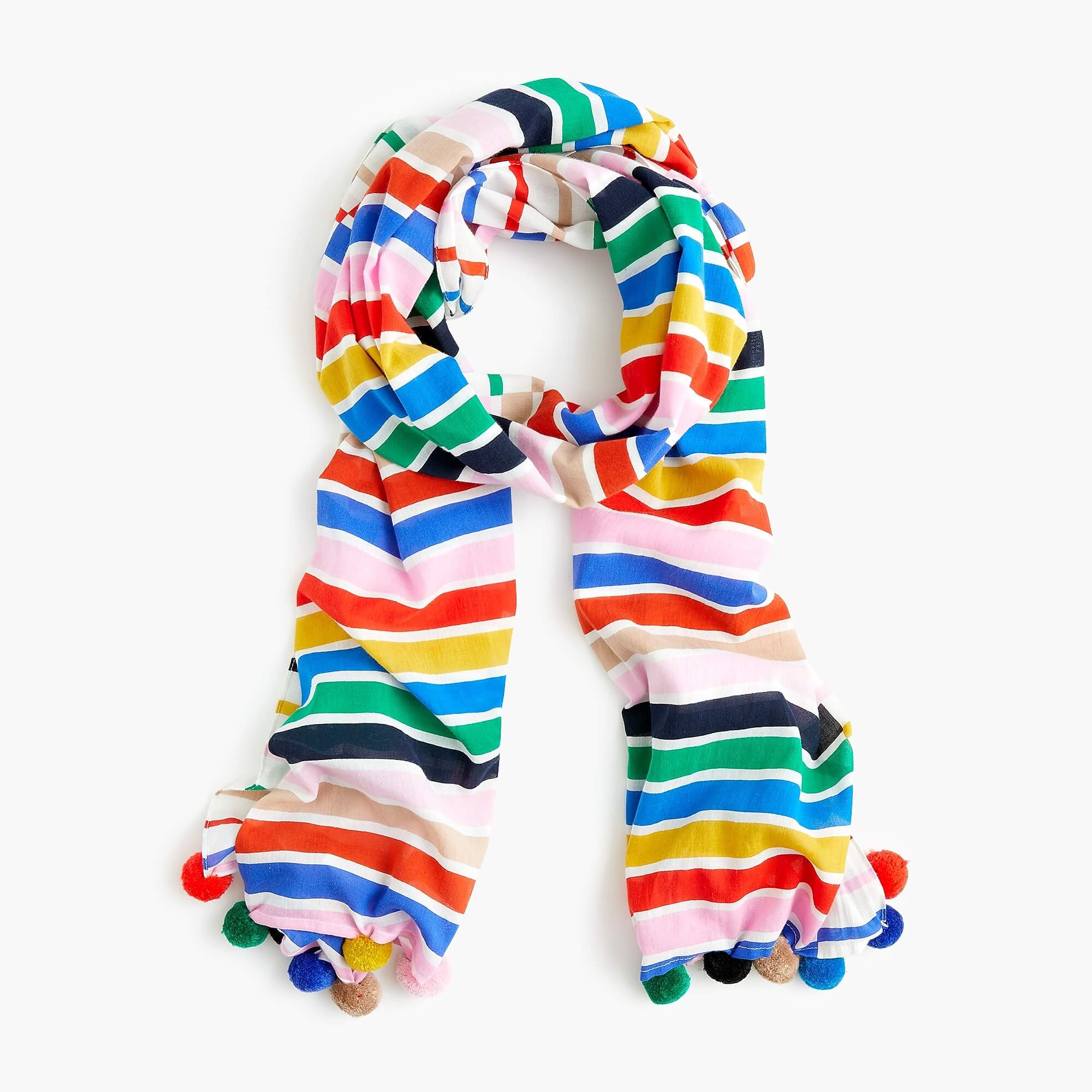 Tinted Lip Treatment We could all use a little more moisturizing! This Sugar tinted lip treatment comes in a variety of colors (and even clear!) and feels amazing on. It is a sweet splurge that will make her day.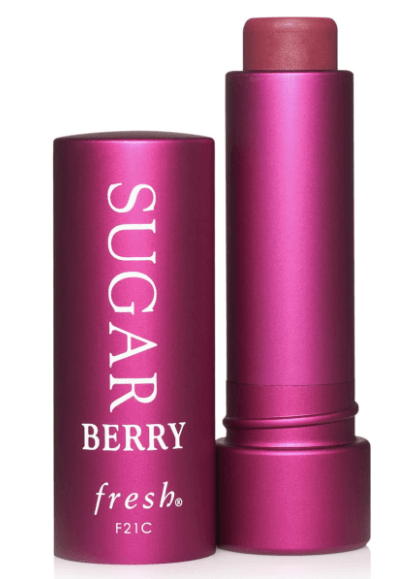 Serrado Throw Blanket Have a sister that loves getting cozy? This soft and beautiful throw is one of my favorite gift ideas for the snuggly set!
Wine Wand Lots of us LOVE red wine, but it doesn't love us back. This wine wand works its magic by removing histamines and sulfites to cut back on the negative effects red wine has on lots of people.
Morse Code Sister Necklace This super cute and original necklace is one of my favorites. It says "sister" in morse code which is basically the coolest.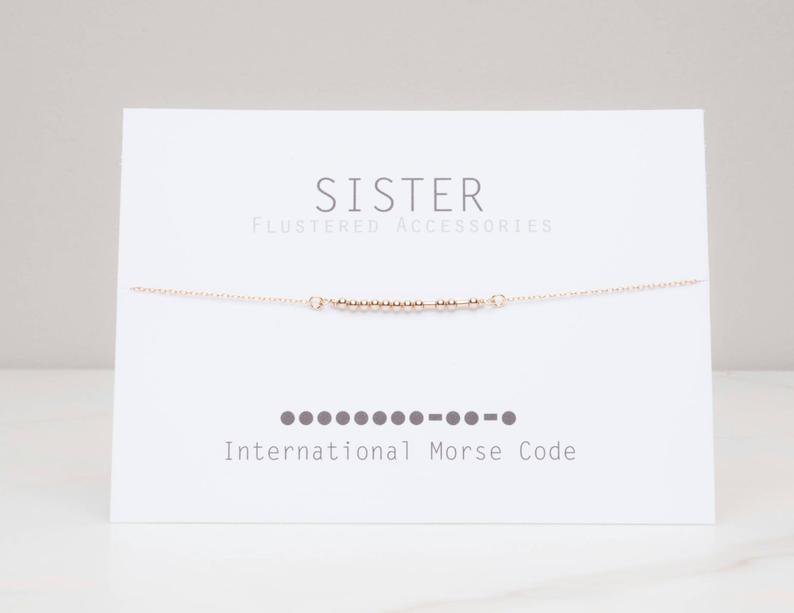 Sister Definition Print This is one of my favorites on the list. Simple and sweet, it will look great hanging anywhere and remind your sister how much you love her!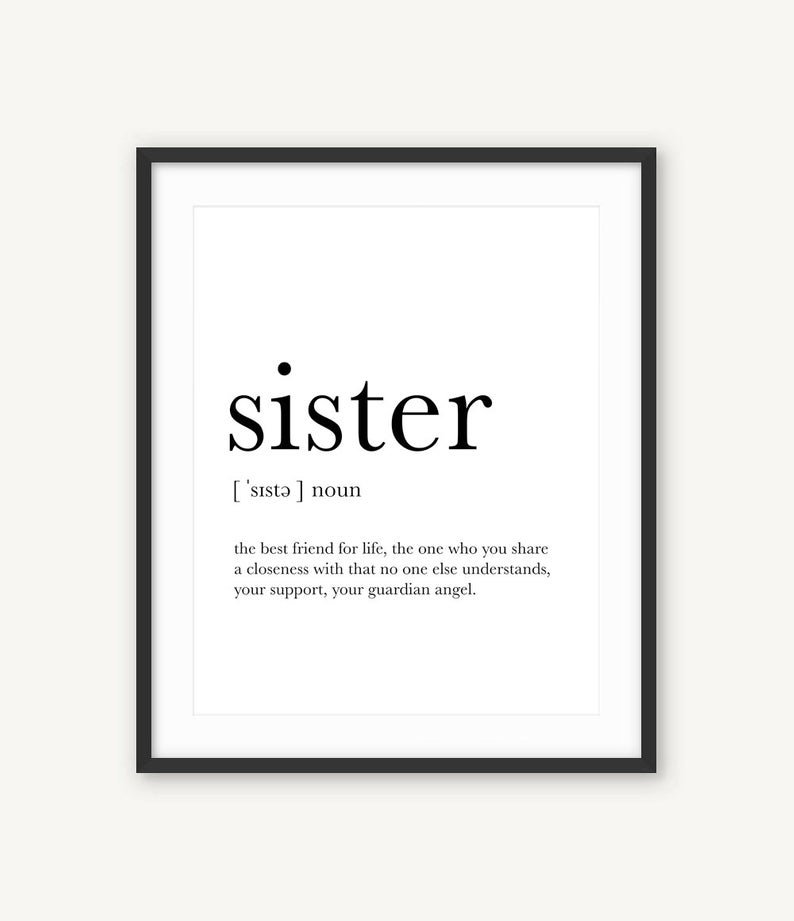 Stunner Porcelain Mug I mean the mug says it all ;) Give this to the sister who is beautiful inside and out!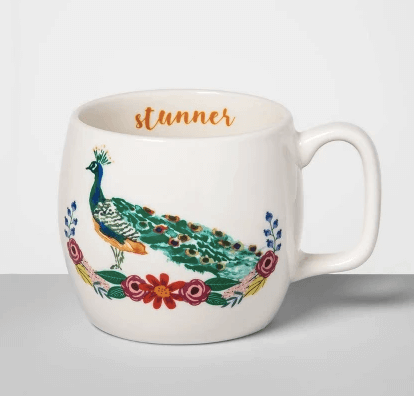 Pineapple tea towel I love this towel. Funny and complimentary in the same gift is always a win! This would be a sweet little gift with something you have baked or a pretty bowl.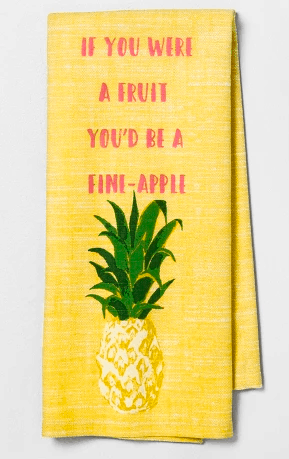 Long Distance Sister Mugs Every coffee-loving sister needs these sweet mugs.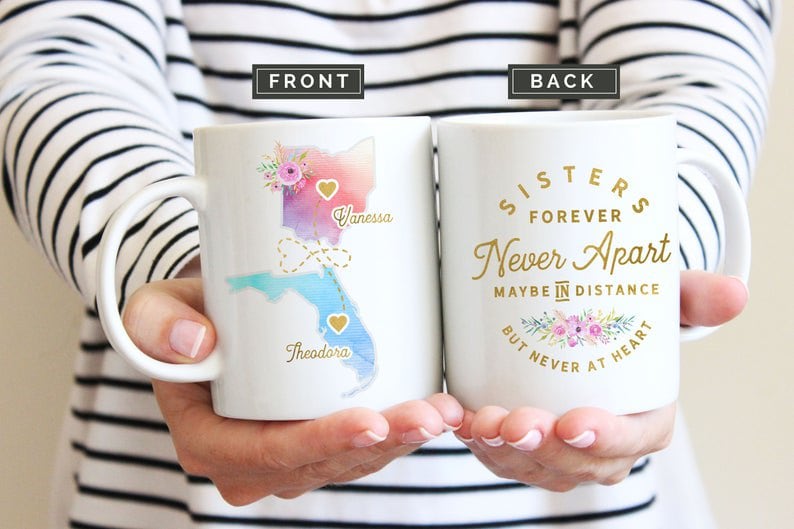 Rifle Paper Phone Case Can we all agree it is more fun to have a pretty phone case? This beauty will make your sister's phone beautiful!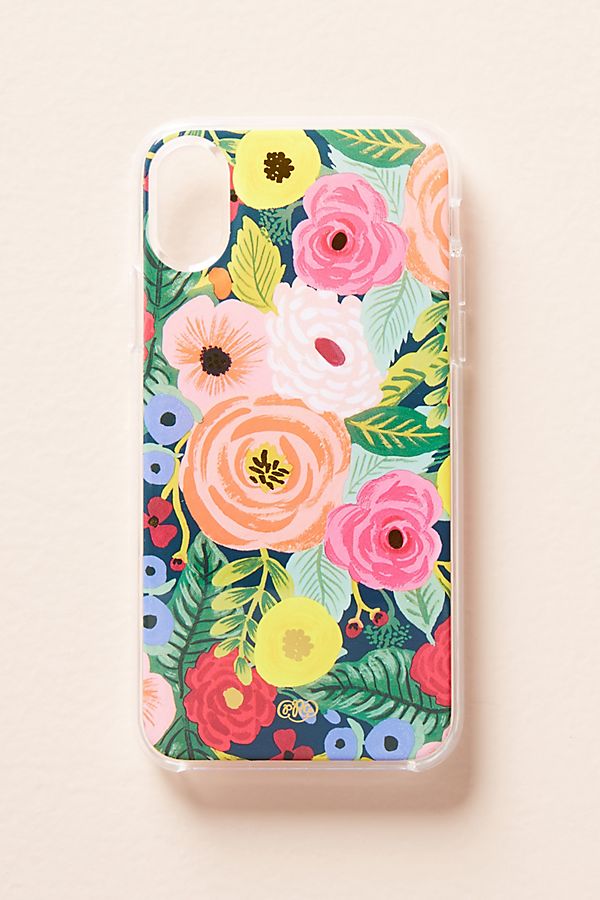 Happiness List Journal This book is the best gift for sisters who are interested in thoughtful journaling. I love the journaling craze, and I think this one makes it easy and it is pretty, which I always love.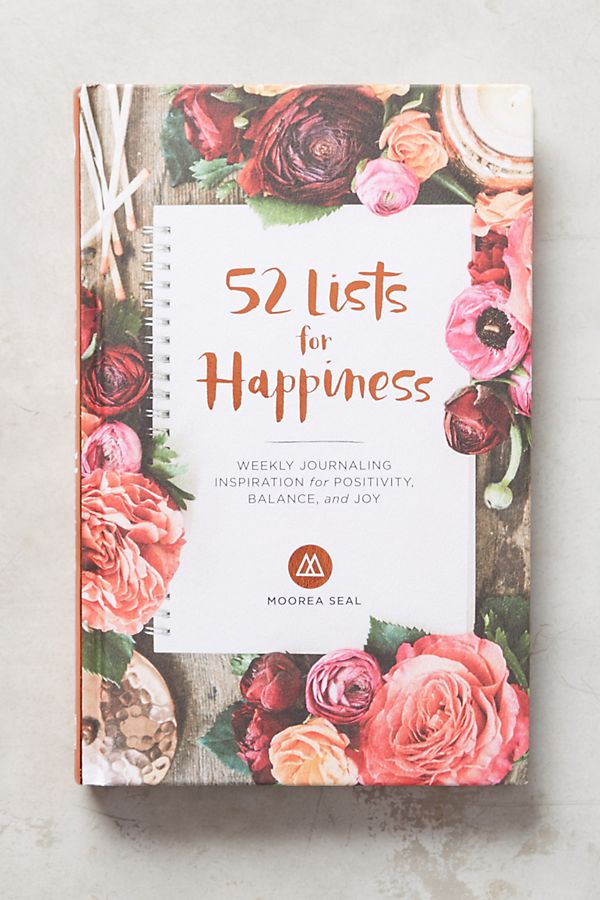 Sister Key Chain This on-trend key chain is cool AND useful. Which are basically my two favorite things!!!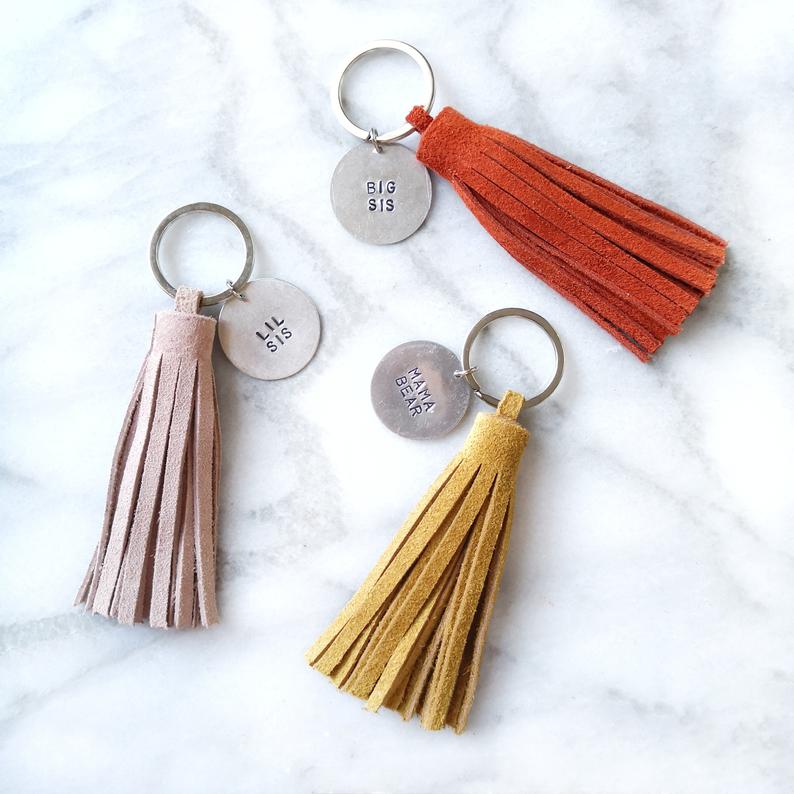 Message Cross-BodyThis cool cross-body is a splurge, but your sister will love it because you get to pick a special message to put on it!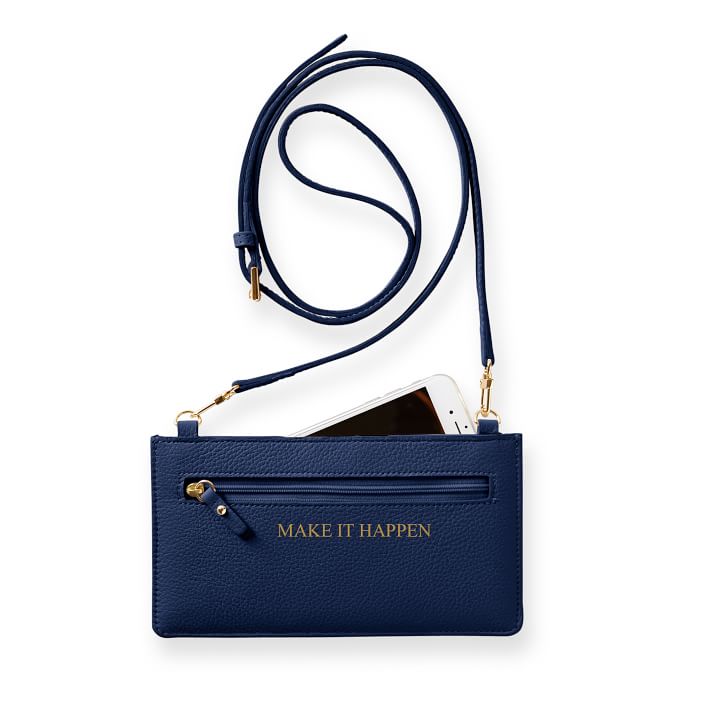 Floral Eye Mask Is your sister a napper? Give her the gift of beautiful and dark sleep!!!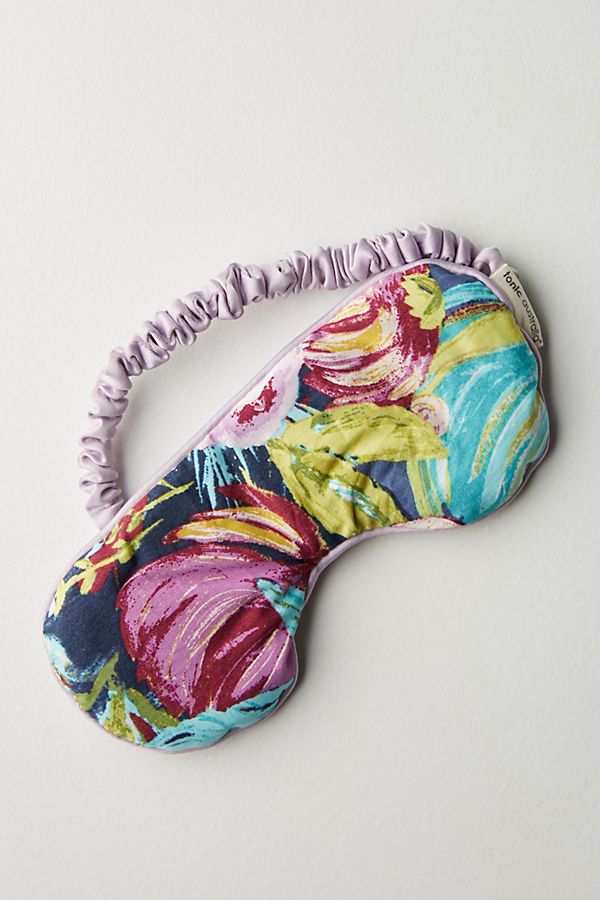 Jade Roller and Dry Brush Set This jade set is perfect for a sister who enjoys self-care. I love a dry brush and I keep hearing about how amazing jade rollers are for your face. You sister will love these!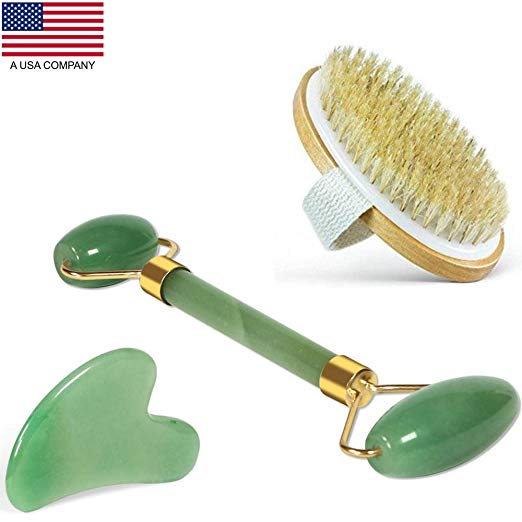 Greeting Pots These pots are the cutest things ever. Perfect for the sister with a green thumb, or if she doesn't have a green thumb, go ahead and pop the plant in there for her and give her very strict instructions!!!!!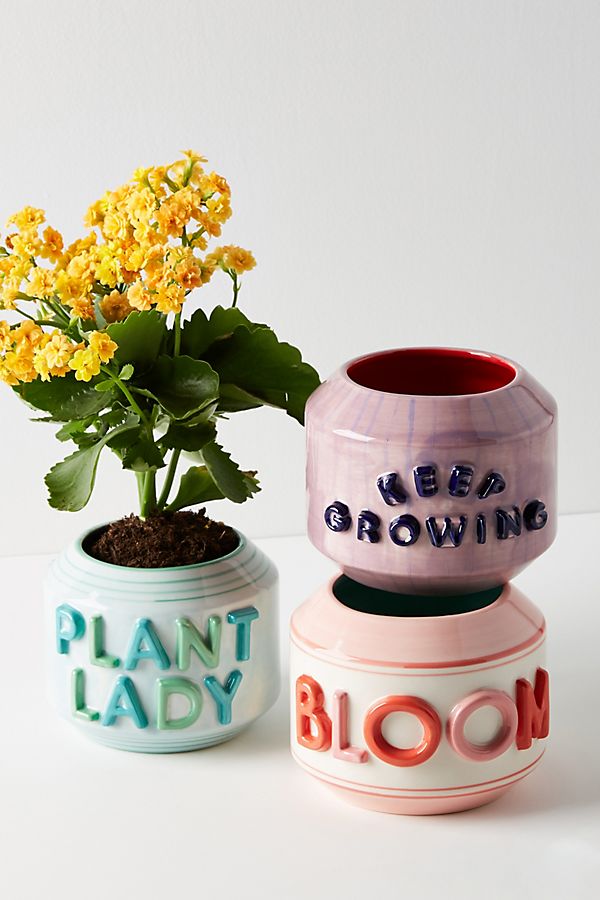 Commuter Clutch Is your sister always on the go? I am obsessed with this computer bag. It is so cute and the perfect personalized gift for Sister Day.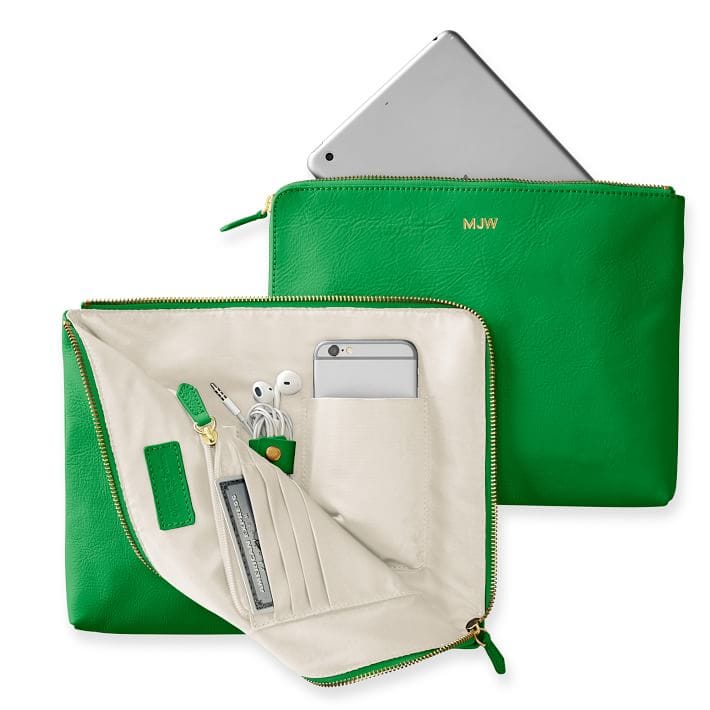 I'll Be There Necklace If your sister loves really unique and sentimental jewelry, this is the perfect gift. I love the mixed metals!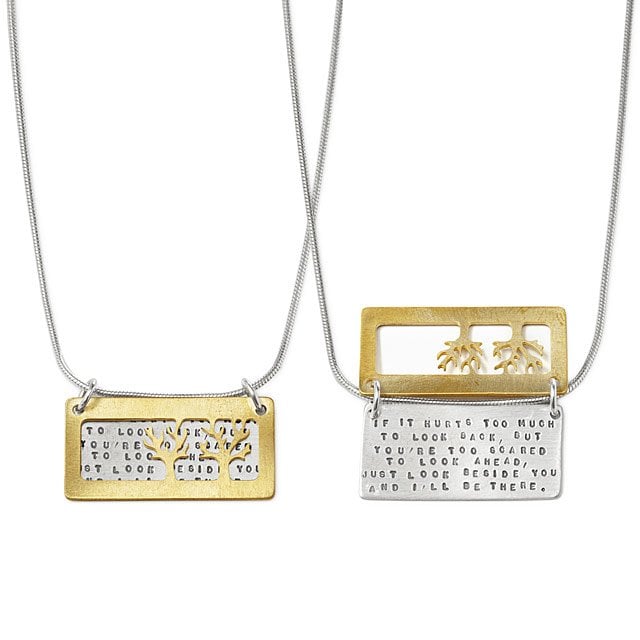 Hobo Lauren Wallet I used this wallet for years and have about 7 friends who actively use it! It is worth the splurge and your sister will use it for years and years.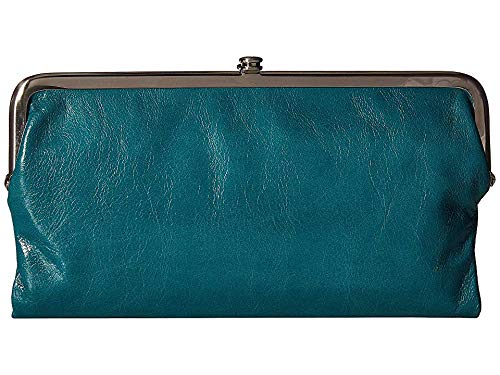 Family Cookbook Family recipes are so important to preserve. This beautiful cookbook allows you to record your family recipes and use for generations to come!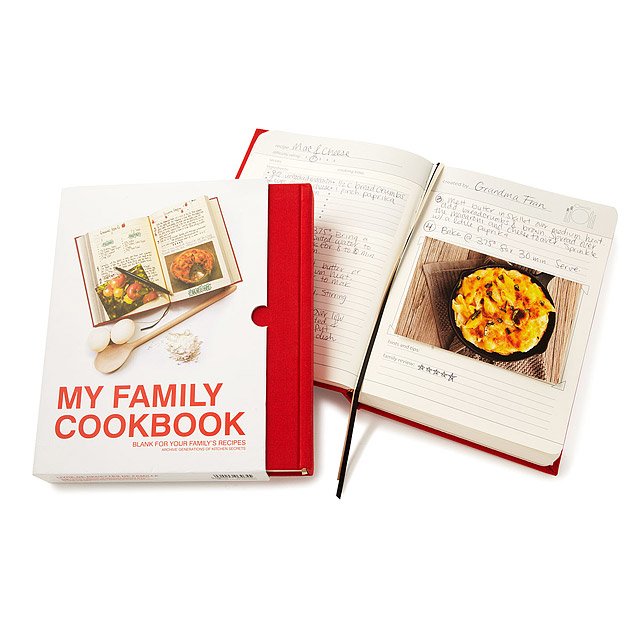 Picnic Board This is one of those things that I wish I had thought of. It is such a simple idea but it is SO useful. This is perfect for the sister that enjoys her wine and nibbles outside! These would be great for a gathering, an evening outside, or even on the beach.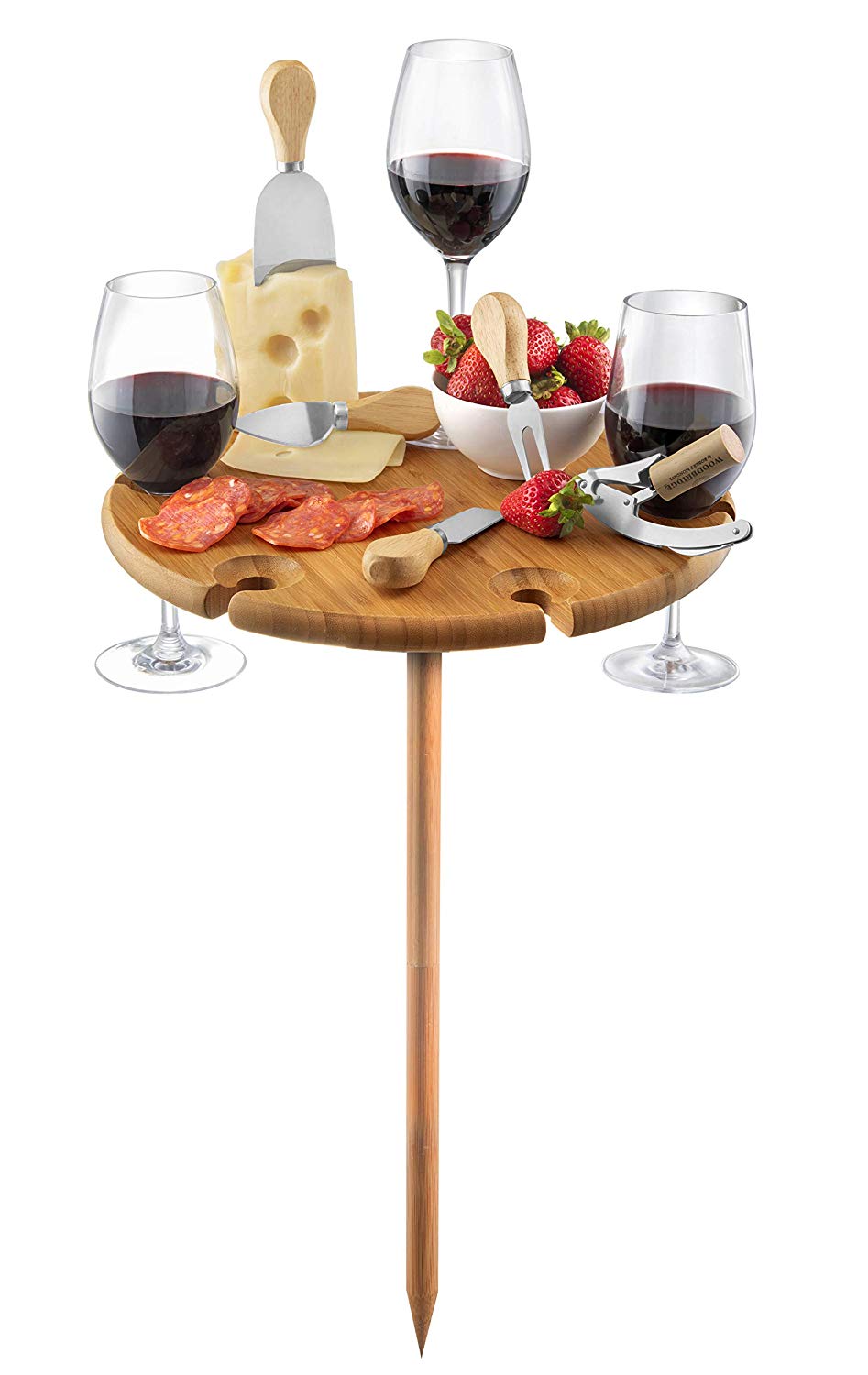 Palm Drop EarringsOn trend and super fun, these colorful earrings are the cutest! Your sister will love these- a little bit funky but super easy to wear and mix with other jewelry.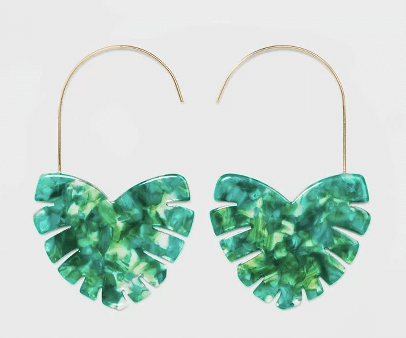 Aren't these fun gift ideas for your sister?! I seriously love them all. There is something for everyone–sentimental sisters, color lovers, jewelry collectors, wine drinkers and memory keepers! Hard to choose just one, in my opinion.
[mv_create title="More Gift Guides" key="7″ type="list" layout="circles"]