Ikea Billy Bookcase Hack For Loads of Storage and Style
Last Updated on July 8, 2022
This IKEA Billy bookcase hack is pretty and functional! Learn how to use basic IKEA pieces to create a totally custom look with loads of storage and style.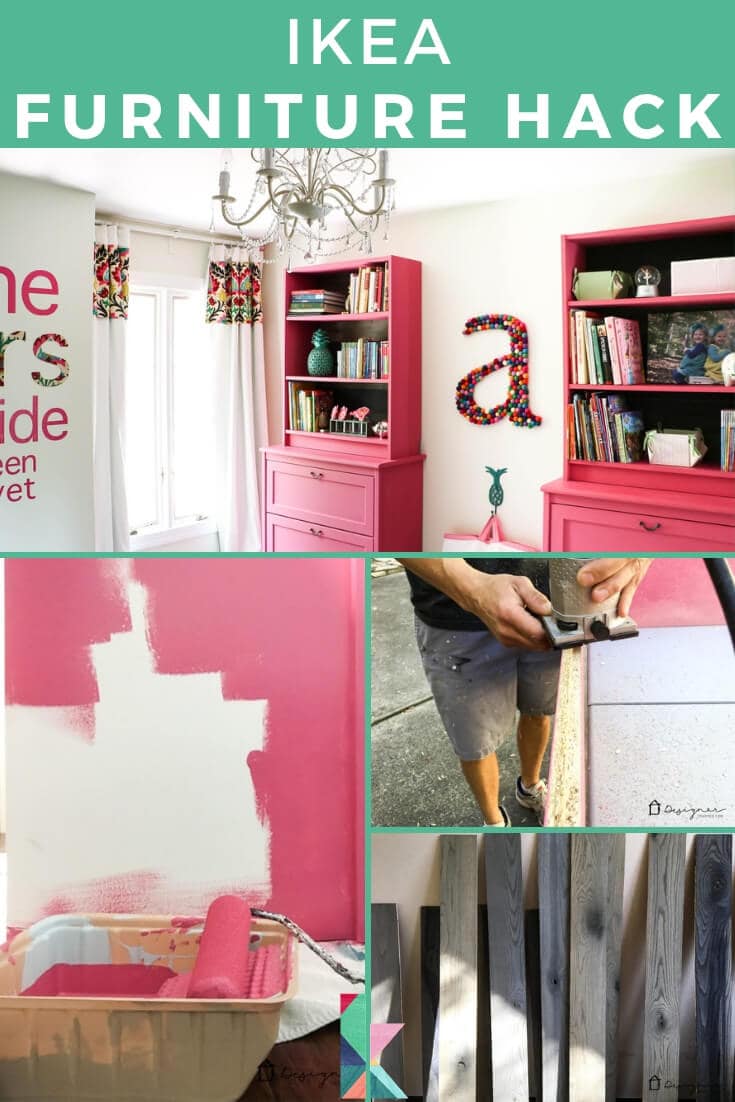 Hello, hello! Do you love the look of high-end furniture but don't have a big budget? Yeah, me too! When we found out we were pregnant with twins almost 7 years ago, the thought of having to buy two cribs plus two of sooooo many other things completely freaked me out. I mean, that's a lot of money! And I like to keep things really neat and organized, so I knew good storage was going to be crucial for our girls' nursery and bedrooms down the road. So, not surprisingly, we headed to Ikea!
There are so many great IKEA built-in hacks out there, but I'd never seen this one before! We got creative and created our own hack for a fantastic solution. It was perfect for their nursery and here it is nearly 7 years later and we are still loving it!
But every once in a while, you just need a change, right? So, we recently revamped our Ikea Billy bookcase hack and now we love it even more. Read on to learn exactly how we did it! 
This post contains some affiliate links for your convenience. Click here to read my full disclosure policy.
For a full overview of this project, you'll want to watch this short video first (it will play after a brief ad).
Ikea Billy Bookcase Hack Tutorial
Materials needed:
Steps:
1) Start by painting your furniture pieces. You will need to paint everything except the backer board for the Billy Bookcases. You aren't going to use that sad, foldable backer board! 
IMPORTANT: IKEA LAMINATE FURNITURE MUST BE PAINTED IN A CERTAIN WAY OR THE PAINT WON'T STICK.
Fear not! This trick to painting IKEA furniture makes it easy!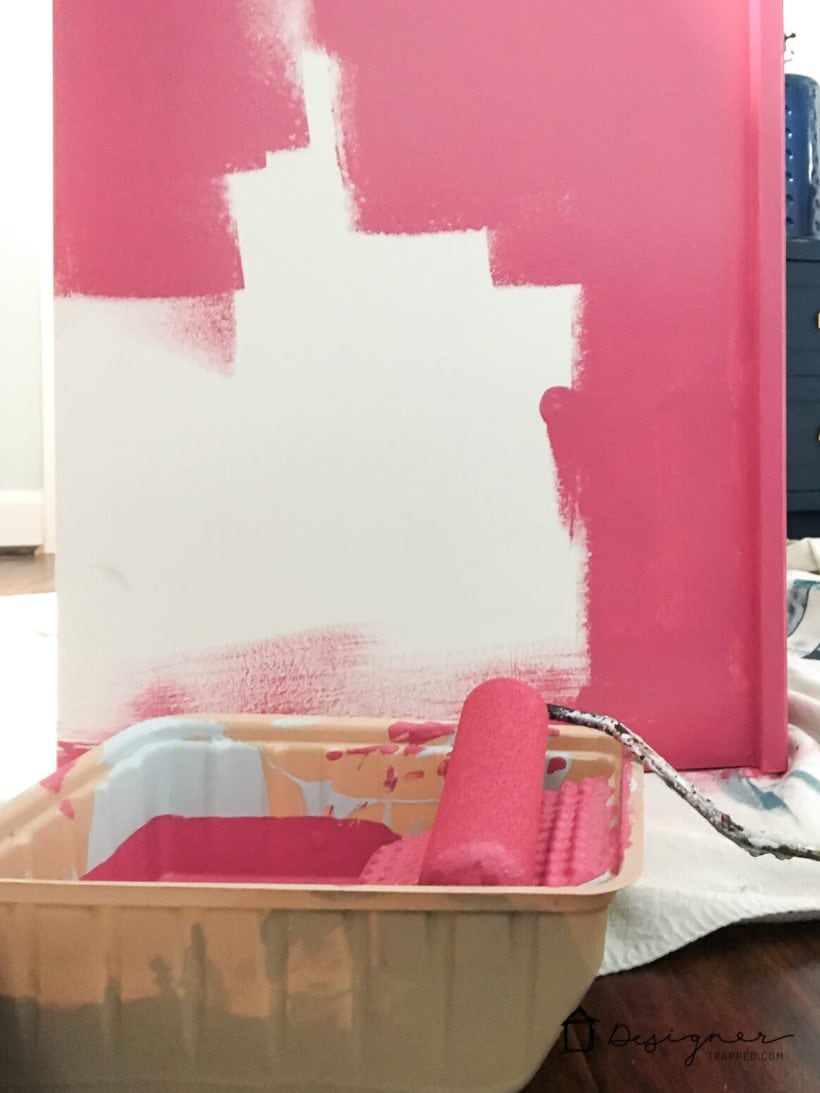 2) Use your Amy Howard at Home Vintage Wood to treat your pallet wood. I used 7 pieces of wood per bookcase. I used an inexpensive Boars hair brush to apply it–just be sure to go with the grain of the wood. This stuff is SO COOL! With it, you can give an ordinary piece of raw wood a weathered wood look without waiting years and years. When you first put it on, it just darkens the wood a bit, but as it reacts and dries, you get a gorgeous gray patina. Each piece of wood turns out differently.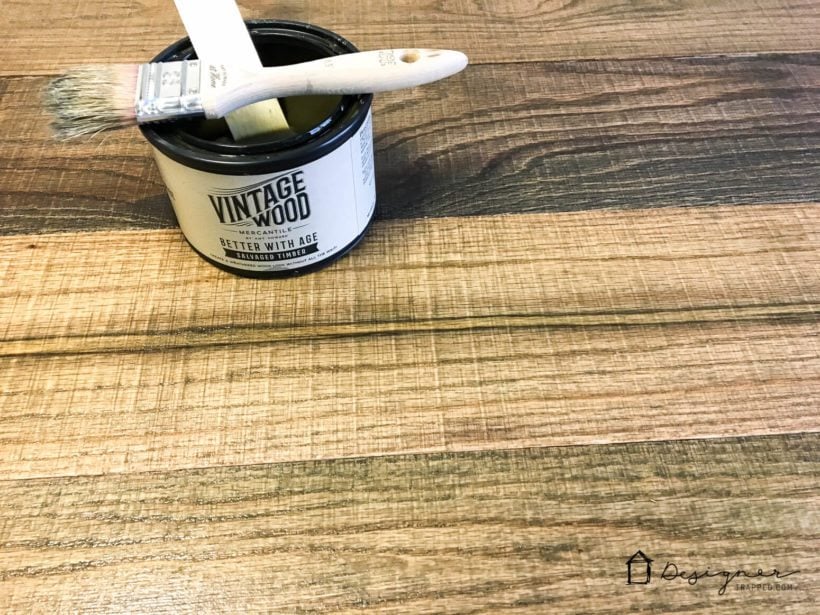 Here's a photo of mine as they were drying. You can already tell how much the color had changed between photos!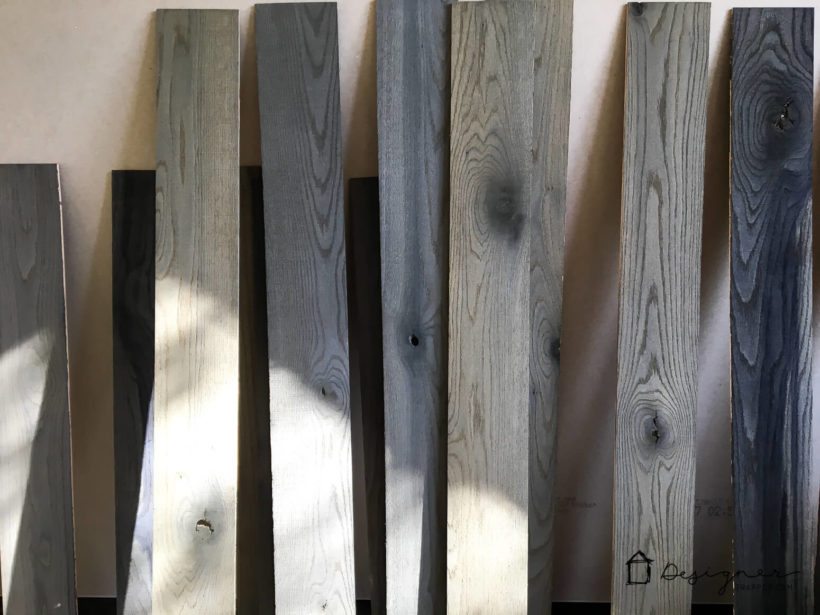 3) If you want to get rid of the channel in the back of your Billy bookcase that is meant to hold the backer board, use a router to create a rabbet groove.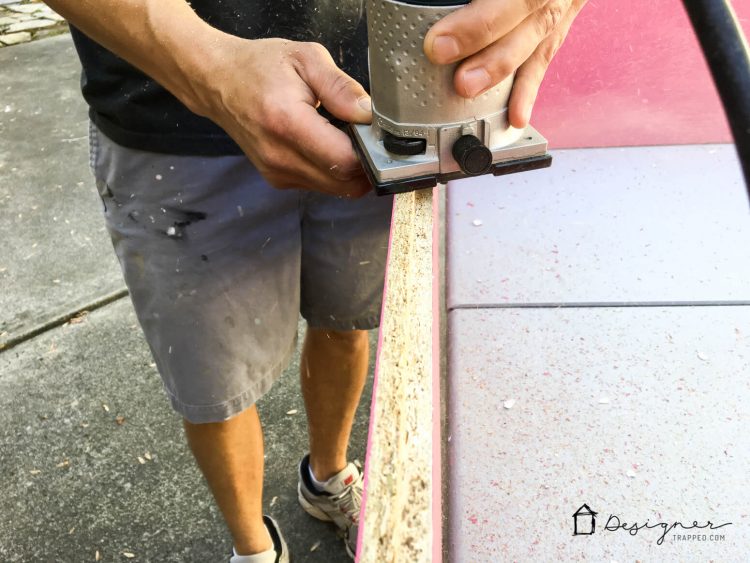 4) Measure the width of your bookcase opening and cut your pallet pieces to length. If you created a rabbet groove, measure the distance between the rabbet grooves. If you left the small channel cut by Ikea in place, I recommend filling it with wood putty and measuring the distance between the outer edge of the back of the bookcase, so that you can staple your wood pieces into the very back of the bookcase frame.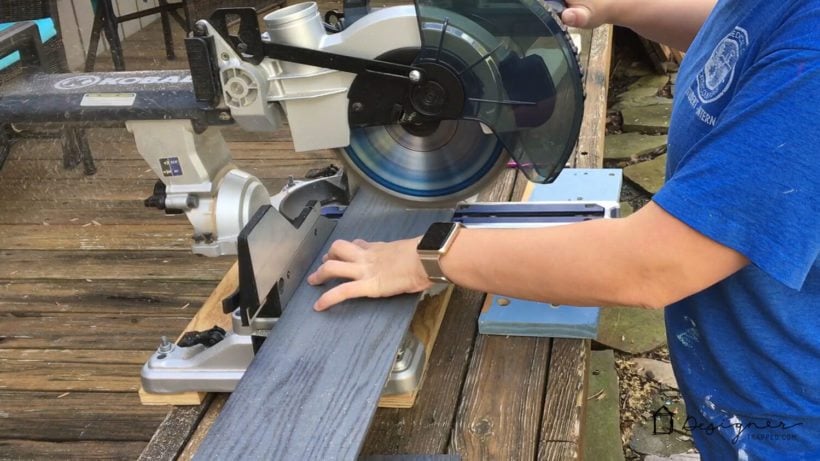 5) Staple your pallet wood in place.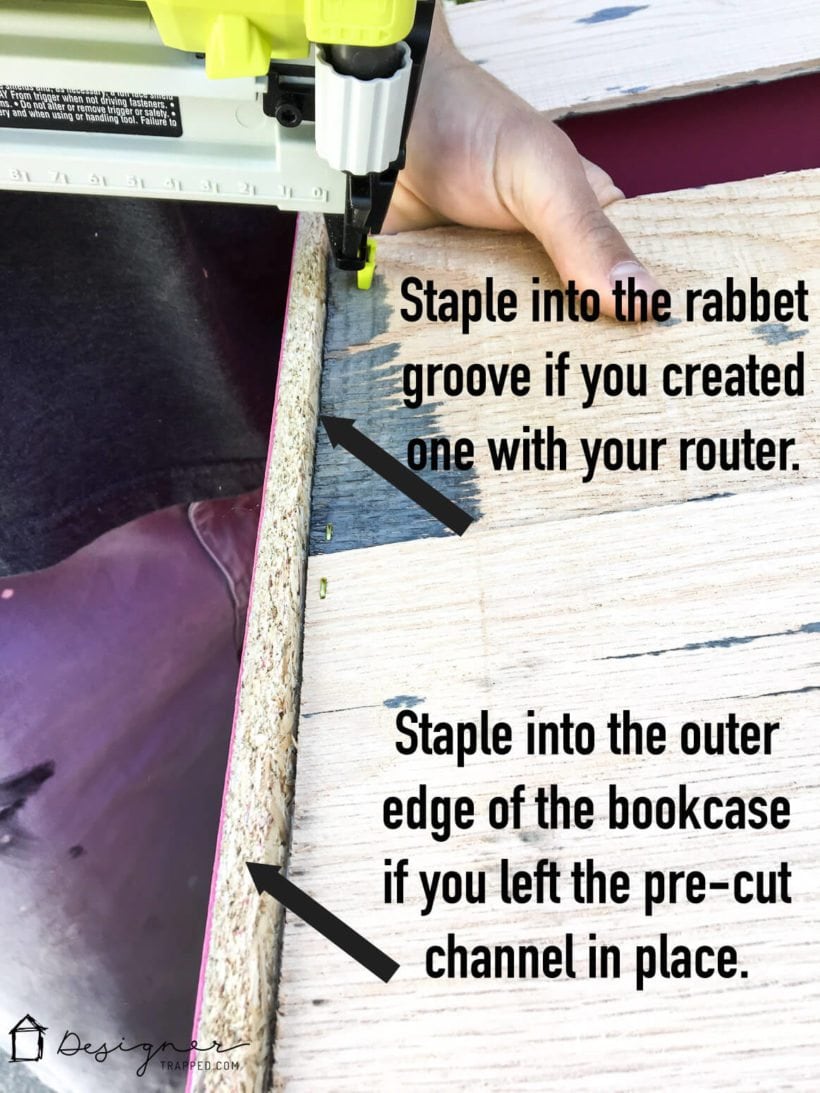 6) Install your dressers (be sure to secure them to the wall with anti-tipping hardware). Then stack your Billy bookcases on top of dressers and secure them to the wall with anti-tipping hardware as well.
That's it! How upscale does this Ikea Billy bookcase hack look? And can you believe how well this furniture is holding up after 7 years of constant use. I'm super impressed! You could add crown molding at the top and base molding where the Billy bookcase sits on top of the dresser for an even more custom look.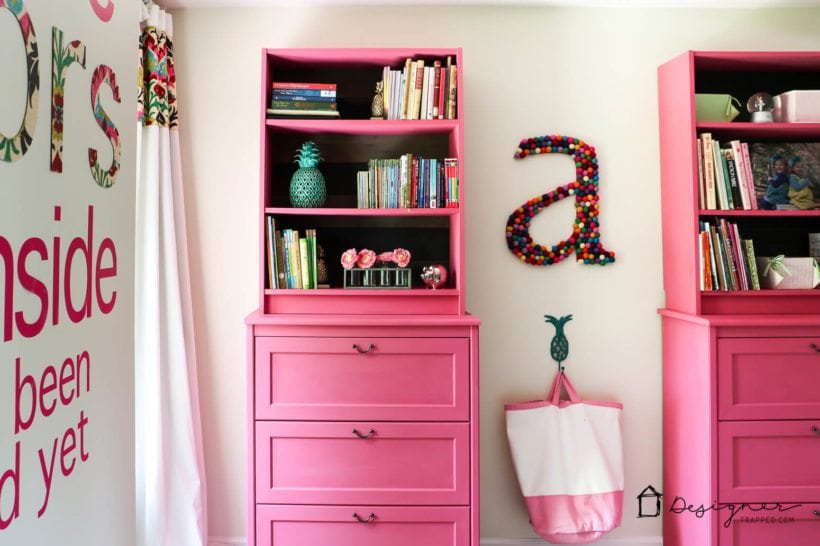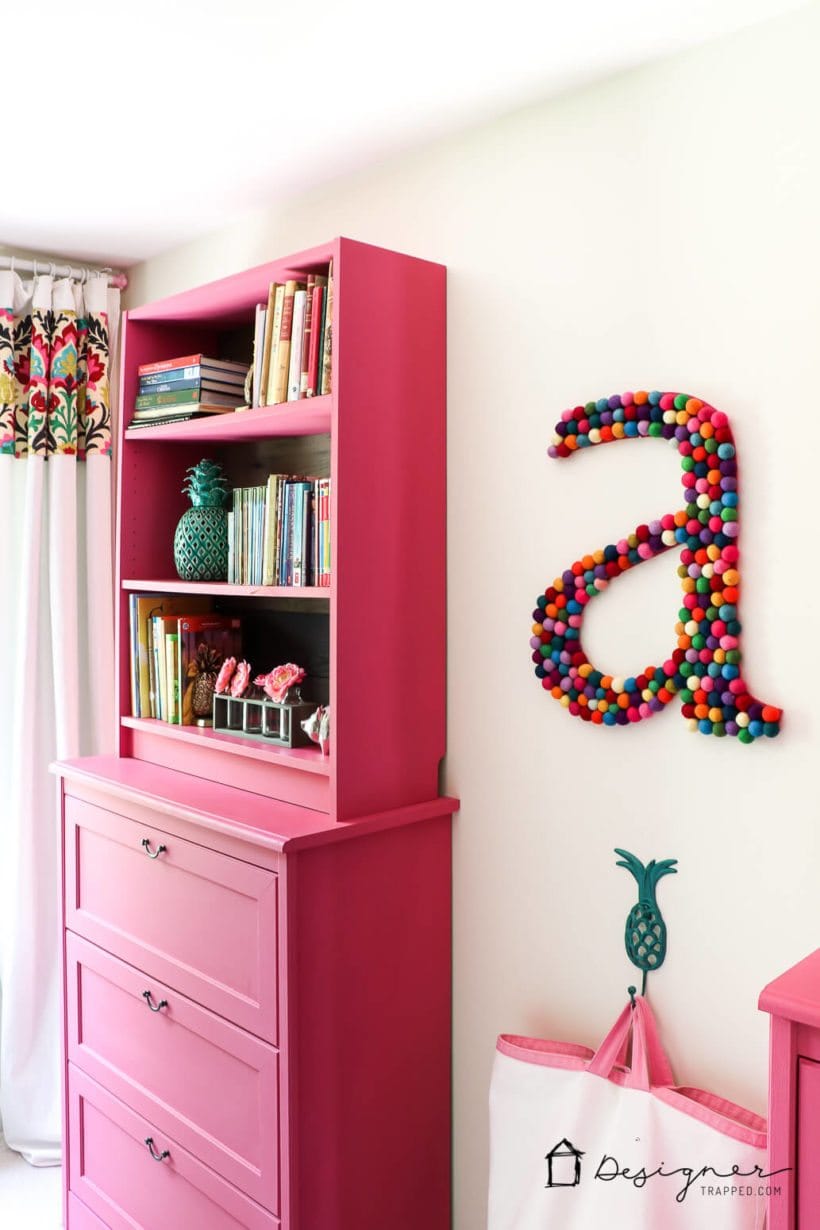 I think what really makes this Ikea Billy bookcase hack special and sets it apart is the pallet wood on the backs! That tri-fold backer board from Ikea just doesn't cut it and makes it look like cheap furniture.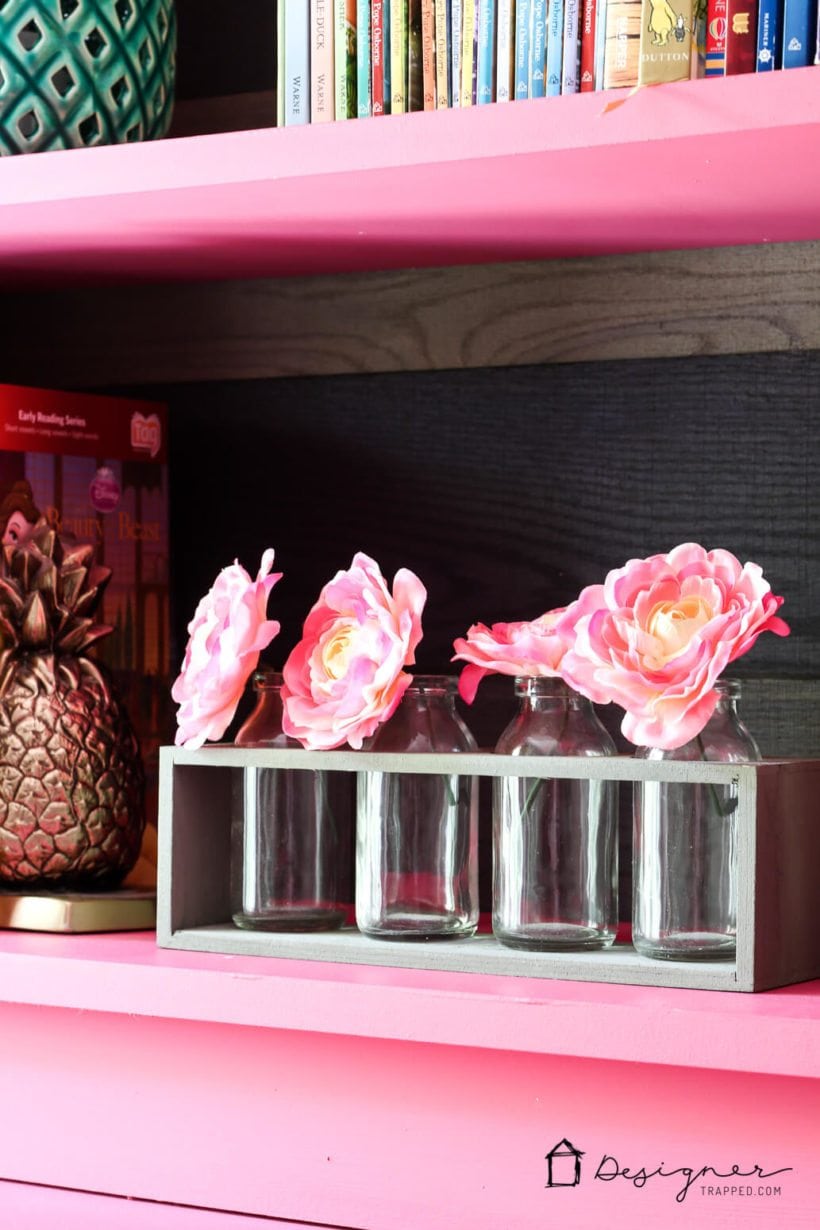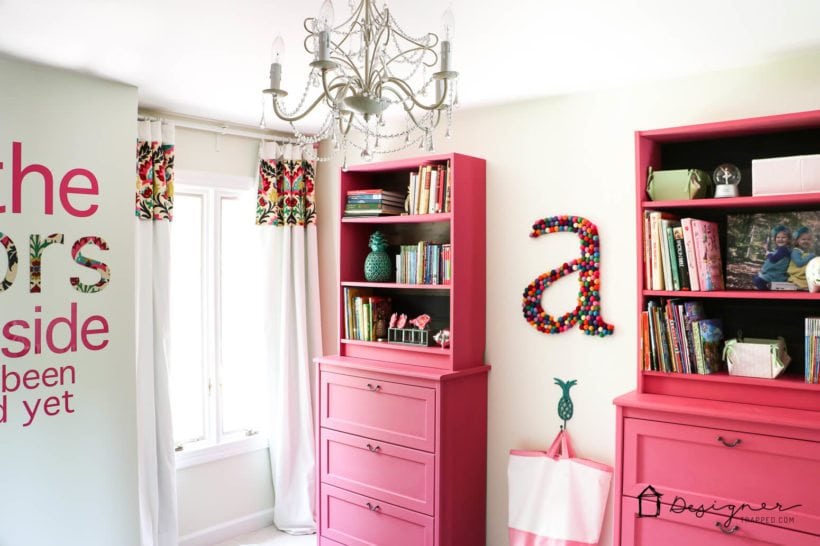 If you love this idea, be sure to pin it so you can find it again later. And you can find the tutorial for that adorable felt ball letter that you see hanging in between the Ikea pieces here.
Other posts you may enjoy:
Wondering how I approach transforming rooms and spaces in our home? Check out Designer in a Binder®.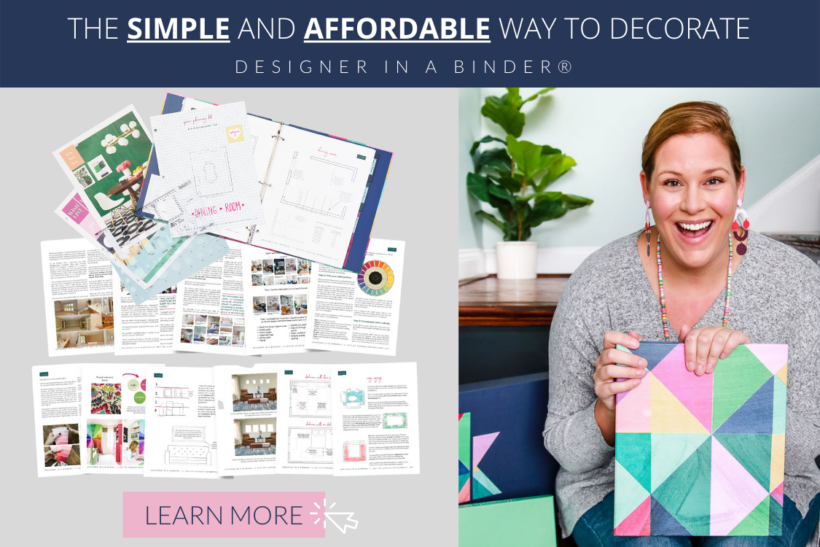 And if you want exclusive content and behind-the-scenes sneak peeks, be sure to subscribe before you head out!