Our Favorites to Shop Small Business Saturday
Last Updated on March 2, 2022
This year it is extra important to support small business owners! My team and I have created a list of my favorite places to shop. These small business options have online shops that will keep you safe and get you ready for the holidays!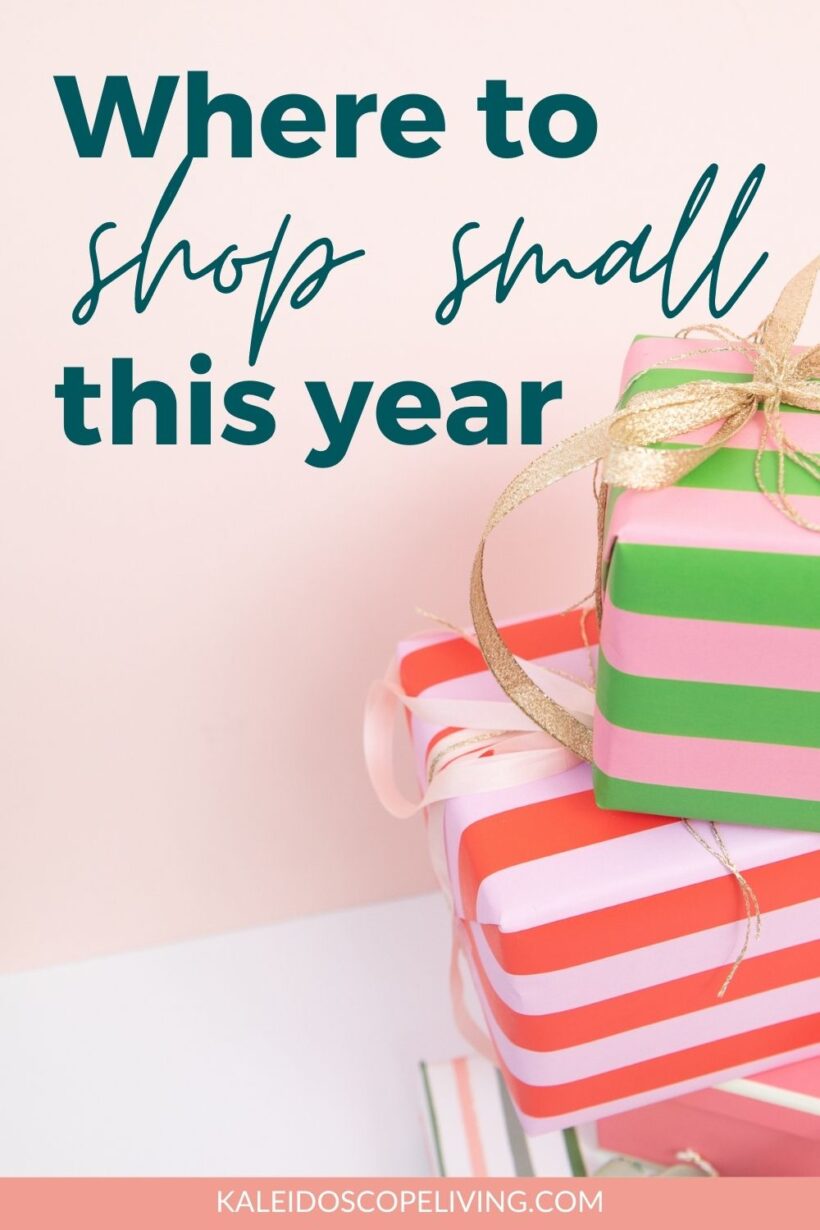 It is no secret I prefer to shop online. Any excuse to be efficient AND I don't have to leave my house? Sign me up! Every year on the Saturday after the infamous Black Friday, we celebrate a much more special and important shopping day–Small Business Saturday! As a small business owner myself, I know how hard it can be to compete with the big retailers of the world. I also know how much I value each and every customer that buys something from my shop. And I know other small business owners feel the same way!
So, to support small businesses that either me or a member of the Kaleidoscope Living team LOVE, we have put together my favorite online retailers so that you can shop small business Saturday from your couch just like I do. These options are broken into Something for Everyone, Jewelry + Beauty, and Home Decor, and within these lists, you will find something for everyone. So get your Christmas list out and get ready to help out the small business owners of the world!
Don't forget, you can enjoy this list all year long and continue to shop these small business options anytime you need a gift–even for yourself :).
This post contains affiliate links for your convenience. Click here for my full disclosure policy.
Something for Everyone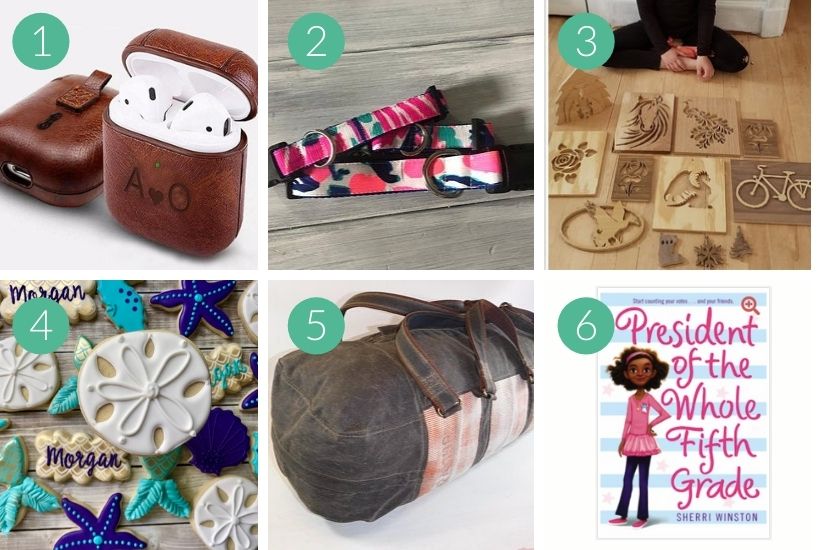 Jewelry and Beauty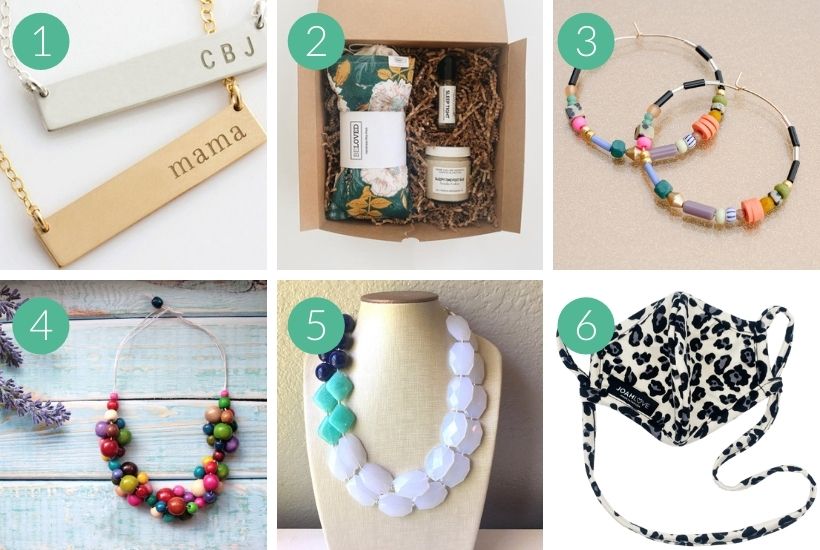 Home Decor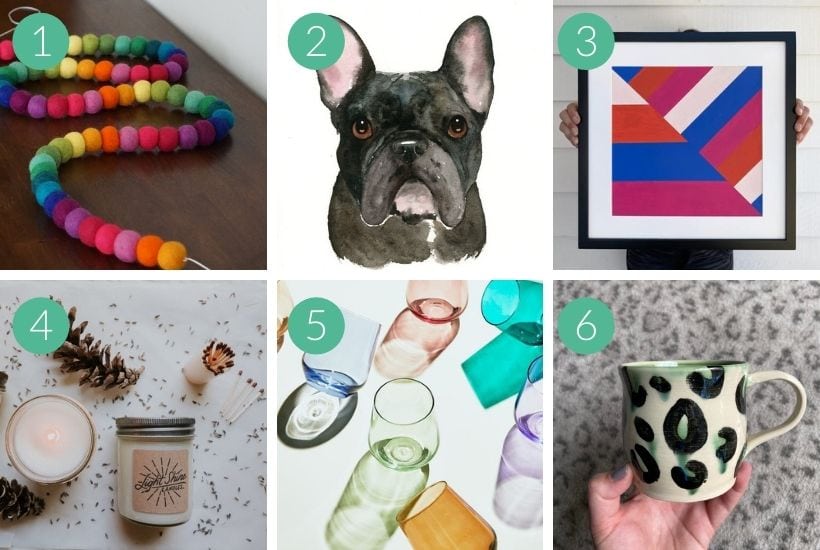 DecoMod (1): Colorful banners and felt ball garlands. I love this SUPER cute personalized Advent calendar.
Dimdi (2): The cutest custom pet portraits. (My social media manager got one of her dog Reuben!)
Banyan Bridges (3): Bright bold graphic art originals and prints. She is planning on adding fun stickers for the holidays!
Light Shine Candles (4): The absolute best candles that don't give me a headache! Only non-GMO soy and high-quality fragrance oils that are free of phthalates. No dyes and they use an all-cotton wick.
Estelle Colored Glass (5): AMAZING glass that I have asked for Christmas! Her work is beautiful, modern and unique.
Throwing Mud (6): Beautiful handmade pottery! Fun unique pieces and awesome small pottery earrings.
Two Ems: Colorful animal art prints and amazing geometric illustrations.
Doodlespot App: Turn your kids' doodles/art into pieces of art for your home (this is what I used for the watercolor paintings that used to hang in our downstairs hallway)!
Expedition Subsahara: The most gorgeous woven African baskets and more.
Intiearth: Handmade COLORFUL home goods like pillows and throws.
Hello Allison Art: Gorgeous abstract art originals and prints.
Christine Tenenholtz Ceramics: The most colorful ceramics! She makes planters, mugs and dishes with all of the colors of the rainbow.
Invisible Twin Studio: Eclectic pottery with fun patterns and pastels! I love her pots with pom poms!
Amsha Studio: Colorful baskets, plant holders, bowls and more, all made in East Africa and sourced by a small company in Oregon.
Adirondack Kitchen: Handmade wood cutting and serving boards (I have several and have bought some as gifts). Great quality and perfect for charcuterie boards.
Aren't these options amazing? I cannot believe how many awesome small businesses I keep finding. Please make sure to share your favorite small business with me too!. Tag me on Instagram and show me where you are shopping this year!
Don't forget, we are also a small business you can shop! Click below to find out more about our awesome Designer in a Binder and our brand new product, House to Home: A Journal for Homeowners. Both make wonderful gifts for someone you love (including yourself #treatyouself).
Wondering how I approach transforming rooms and spaces in our home? Check out Designer in a Binder®.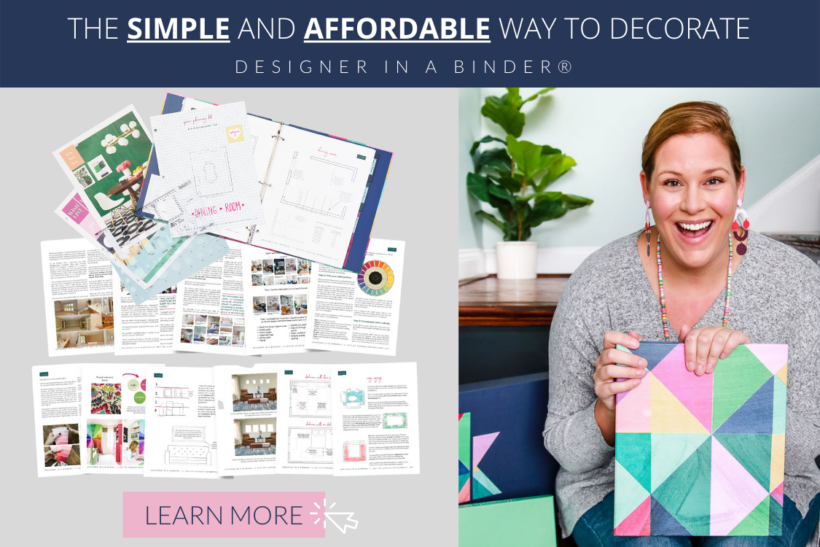 And if you want exclusive content and behind-the-scenes sneak peeks, be sure to subscribe before you head out!


[mv_create key="7″ type="list" title="More Gift Guides" thumbnail="https://designertrapped.com/wp-content/uploads/2016/10/gifts-for-grandparents-parents-featured-2.jpg" layout="circles"]