REVEAL DAY: Fireplace Makeover!
Last Updated on March 3, 2022
Hey friends! I'm just popping in quickly today with some before and after photos of our recent fireplace makeover. The full tutorials will follow in the coming weeks, but I am way too excited about the finished product to wait to share it with you. If you have followed my blog for a while, you know that THIS is what our fireplace looked like when we moved into our house.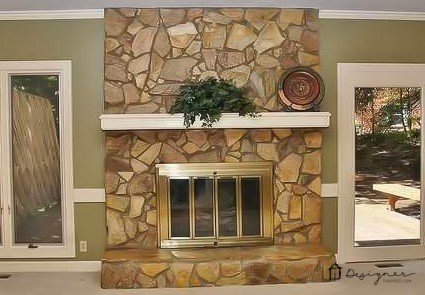 Now, some of you may like the stone, but it wasn't for us AND the former owners had ruined it by putting polyurethane on the stone. It looked MUCH worse in person that in the photo. So, we removed the stone and replaced it with smooth concrete (a DIY job that cost us less than $100). Then, we added a solid walnut mantel and the most AWESOME DIY barn door style fireplace screen ever. Yep, we made it from a pile of steel bars and tightly woven chicken wire. Check out how easily it slides to open with the .gif I made below. LOVE IT!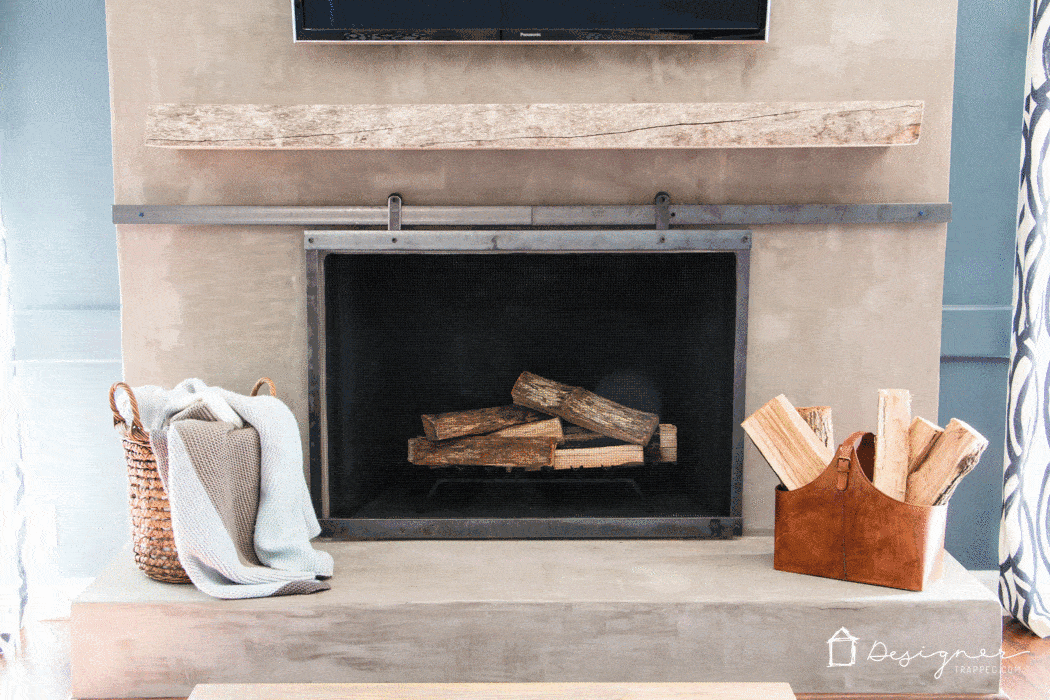 And here's the best part–as far as I can tell, it's a totally original idea that no one else has done! Wooo hooo! It's hard to come with original ideas these days y'all, so we are super proud of this DIY fireplace screen project.
Check out the after photos of the completed project :) PS- You can find a source list at the end of this post.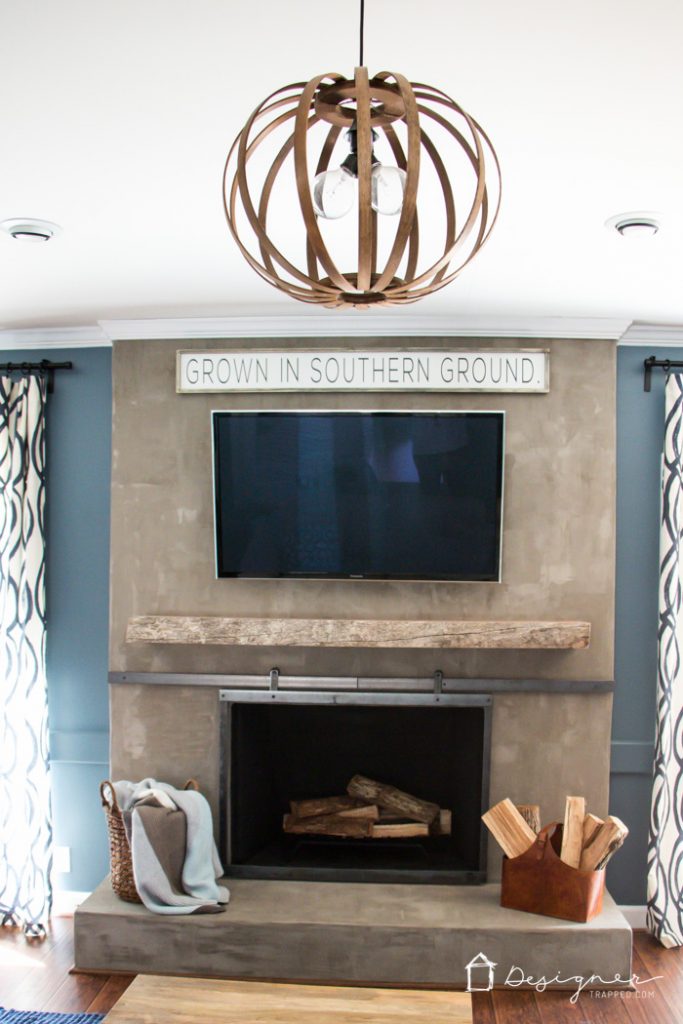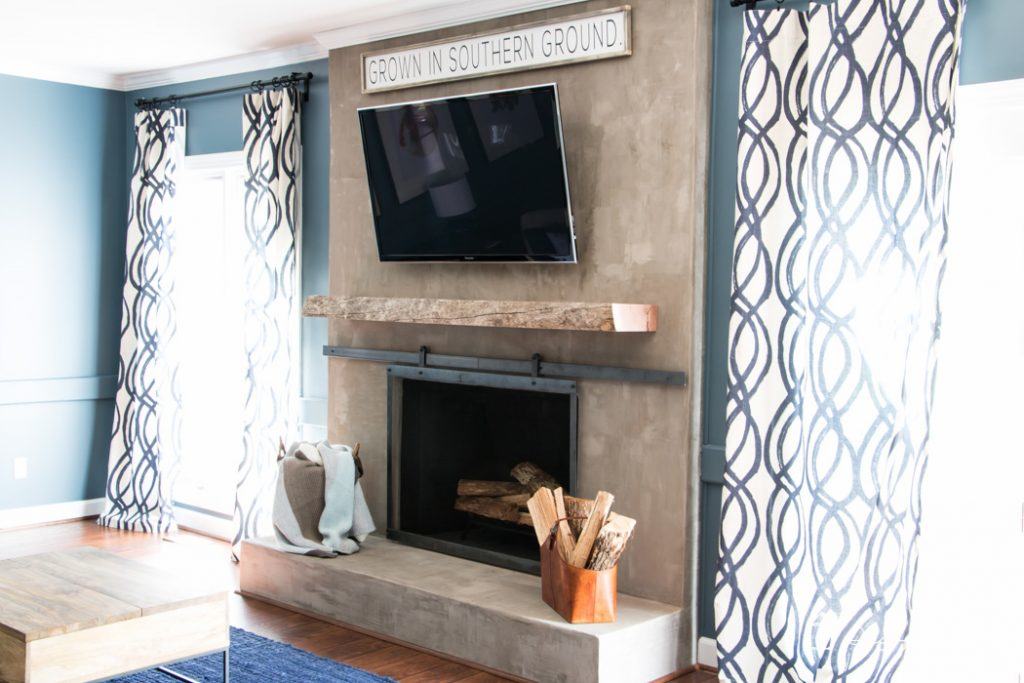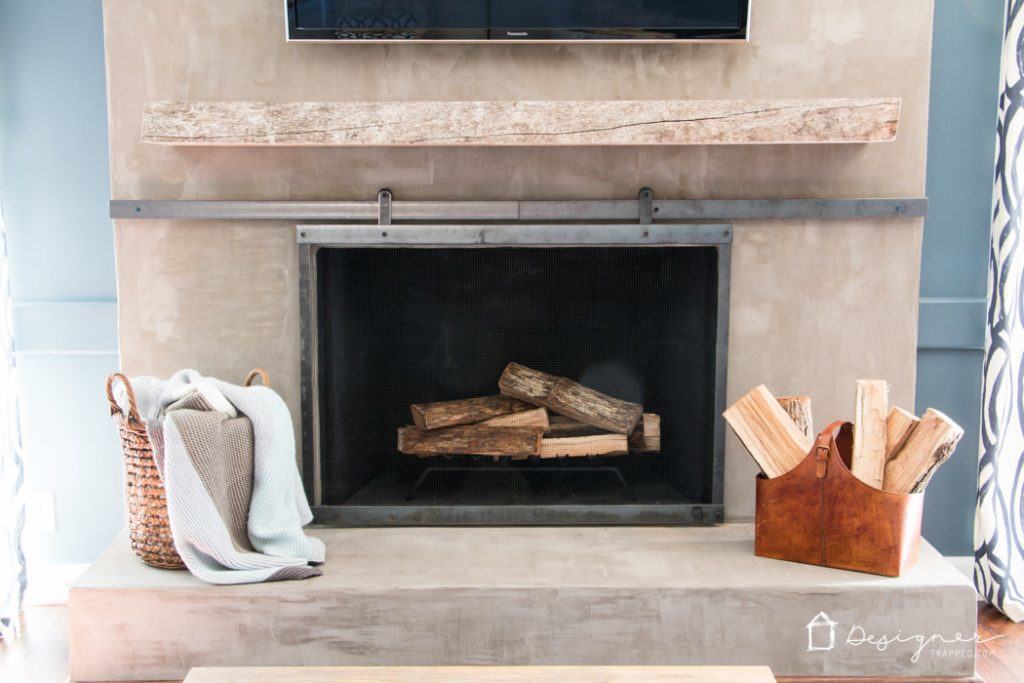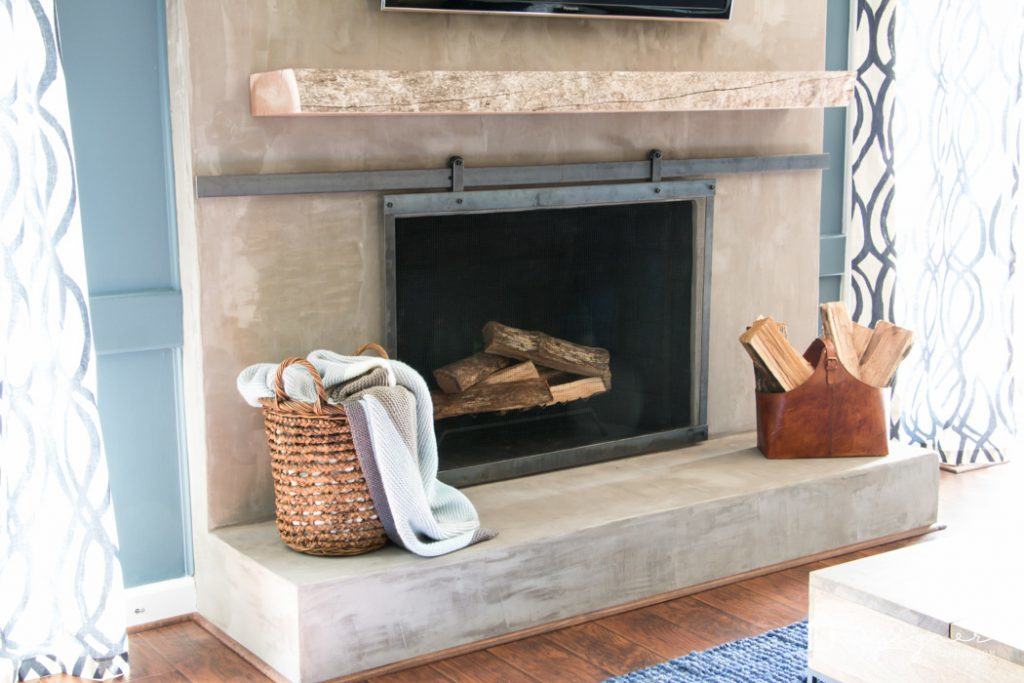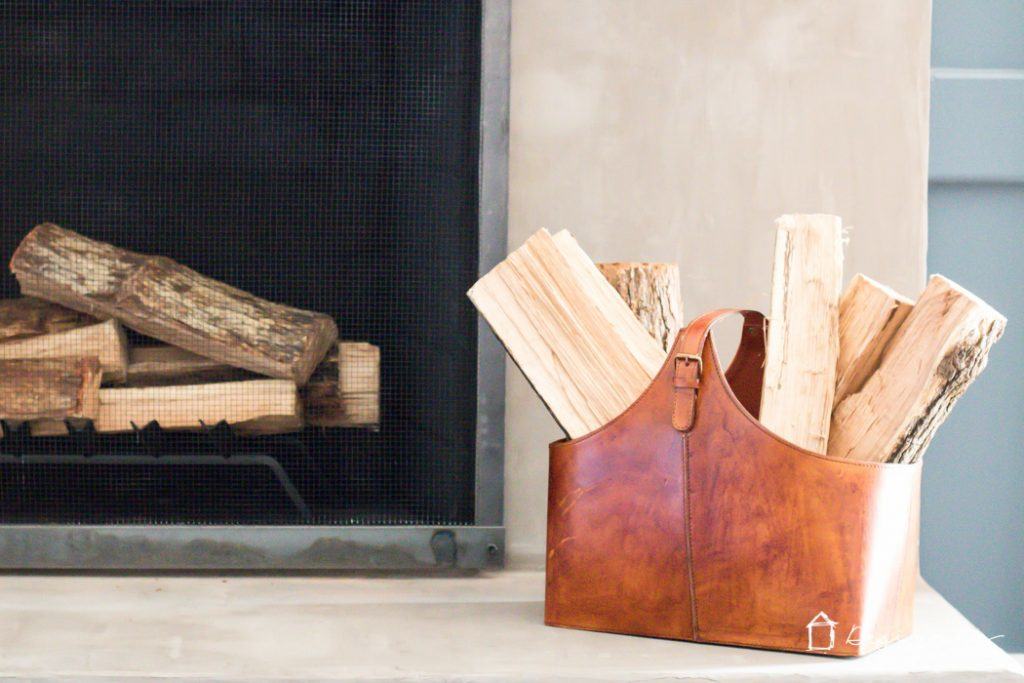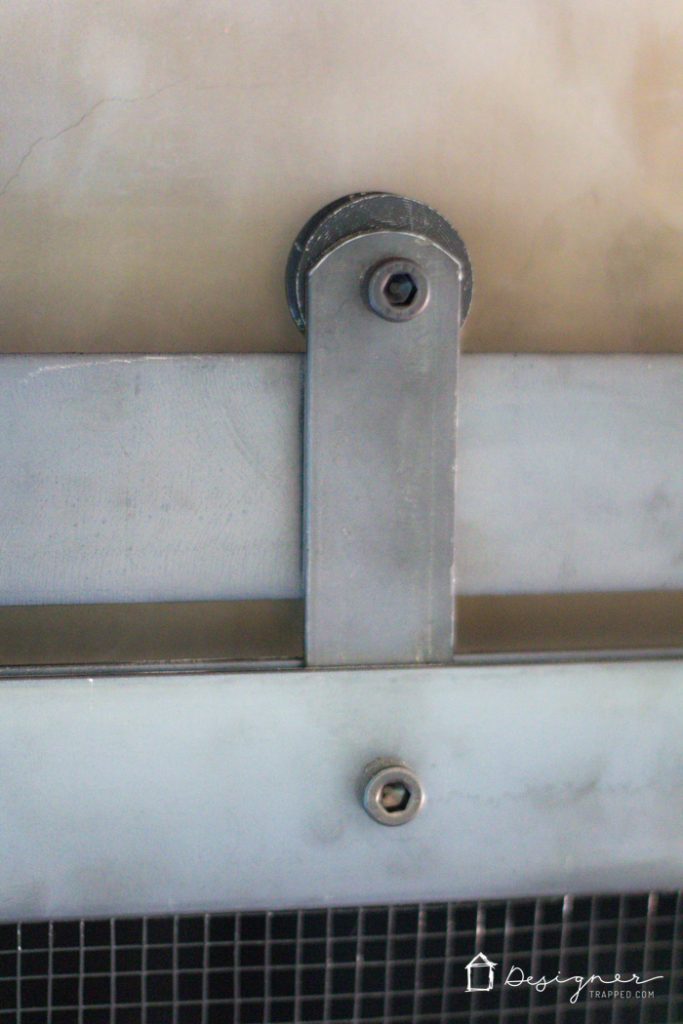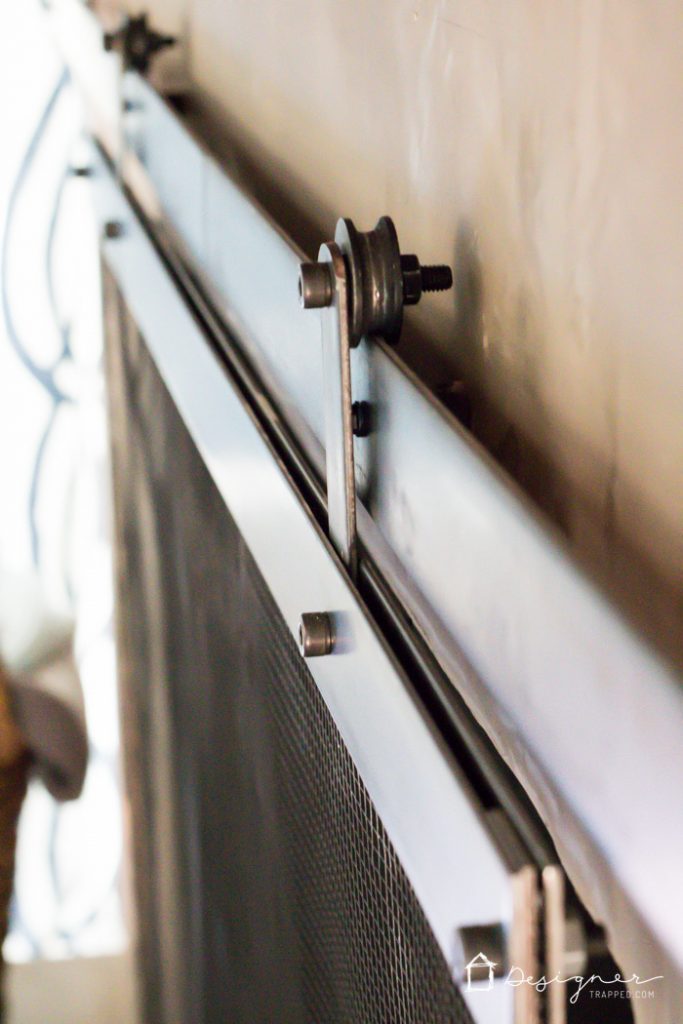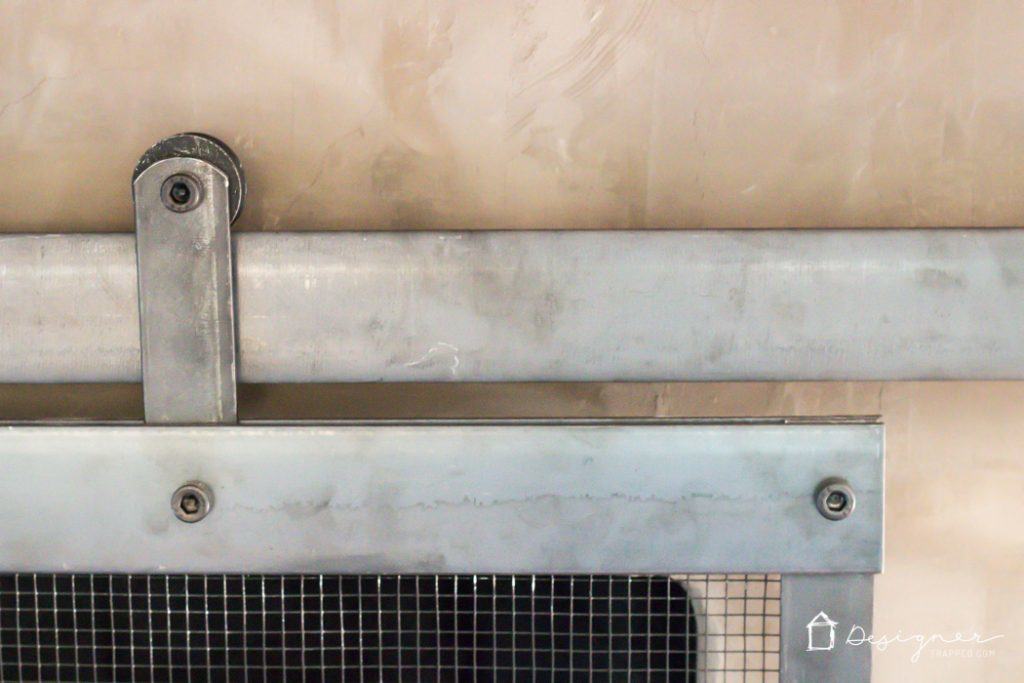 Now, how about a dramatic before and after comparison for you?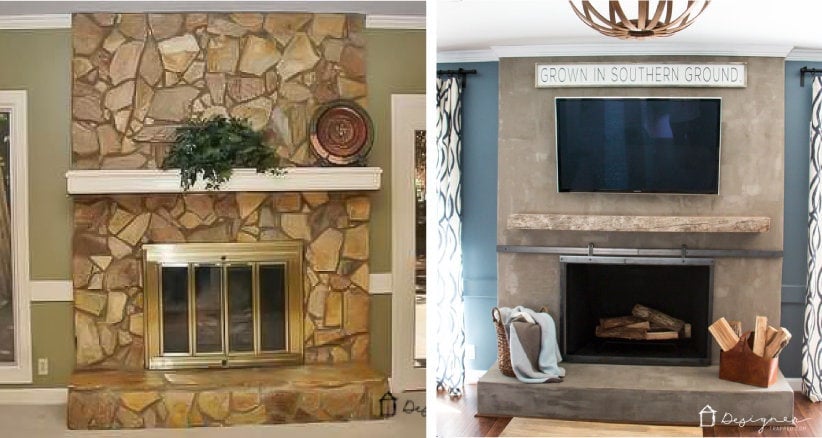 The entire transformation cost us around $1,100, which isn't bad considering how dramatic the change is, don't you think?! This post contains some affiliate links for your convenience. Click here to read my full disclosure policy.
Source List:

[mv_create 1 11 200 2016 key="1″ type="list" title="Most Popular Projects" thumbnail="<a href=" https designertrapped com wp content uploads diy home decor projects blog jpg a]​
​