The Coolest DIY Concrete Projects Out There
Last Updated on May 17, 2019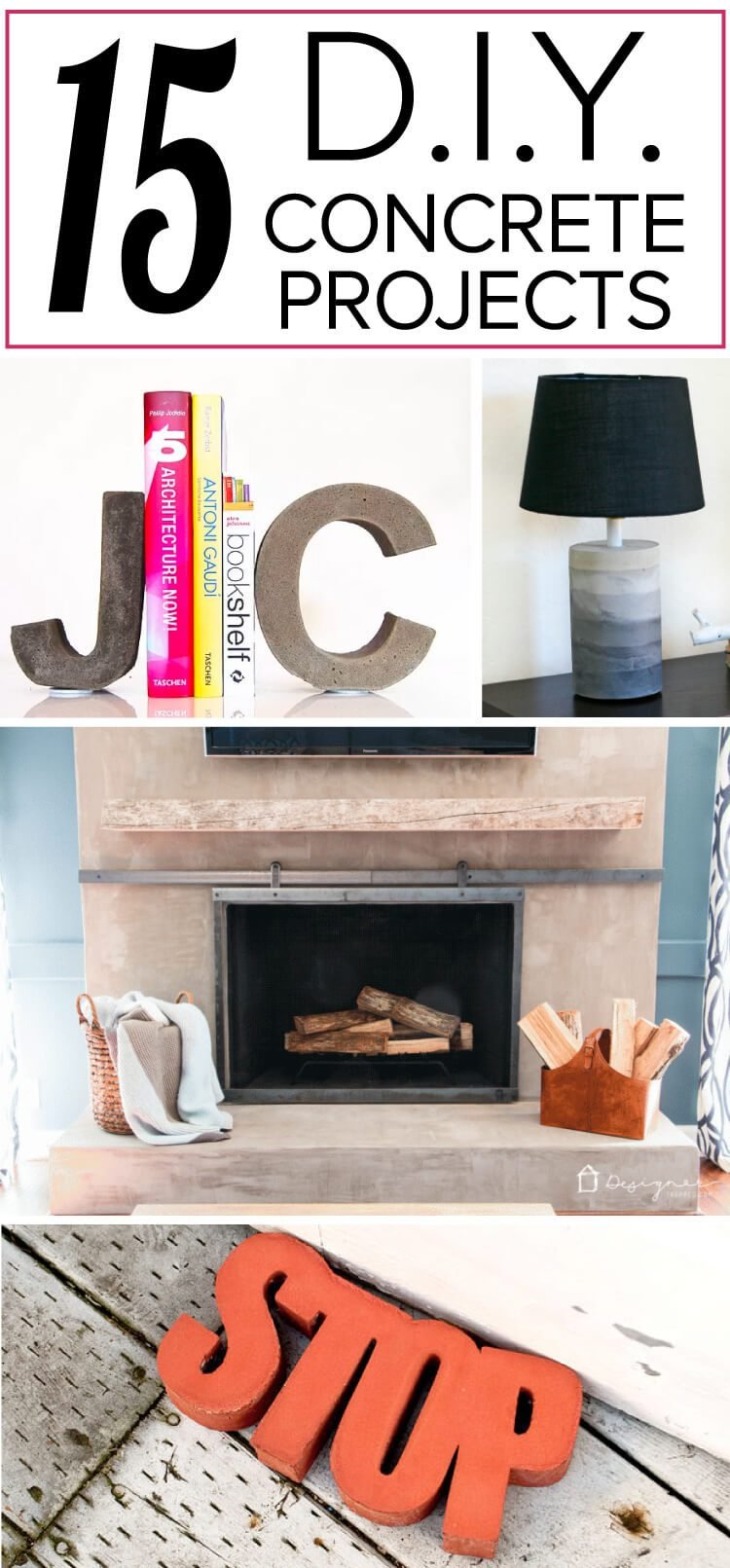 I have an obsession y'all. I love concrete projects! Literally everything about concrete makes me happy. The way it looks, the way it feels, how versatile it is, AND how affordable it is. Due to my obsession I have used it several times throughout my home and some of my very favorite DIY projects are my concrete ones. A symptom of my concrete problem is that using it a few times has left me wanting more! I scoured the internet and found the coolest concrete projects out there. From the biggest projects (furniture!) to the smallest (cute little ring cones!) there are so many fun and amazing ways to use concrete.
15 Awesome DIY Concrete Projects
1. White Concrete Step Stool by Designer Trapped in a Lawyer's Body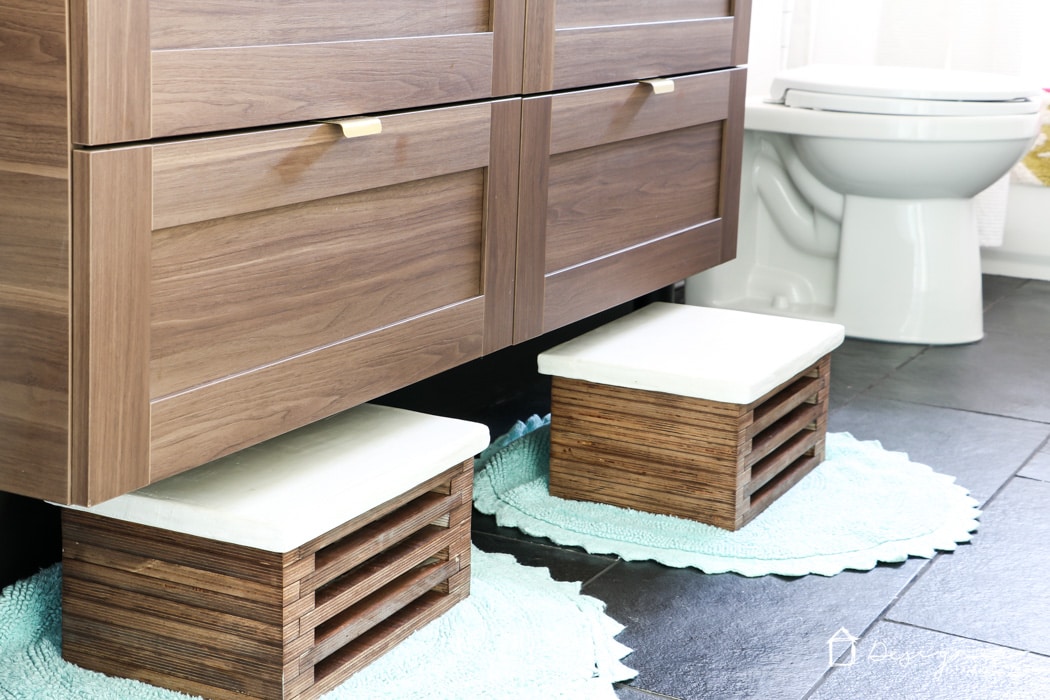 2. Ombre Concrete Lamp from Pneumatic Addict
3. Concrete Ring Cones by DIY in PDX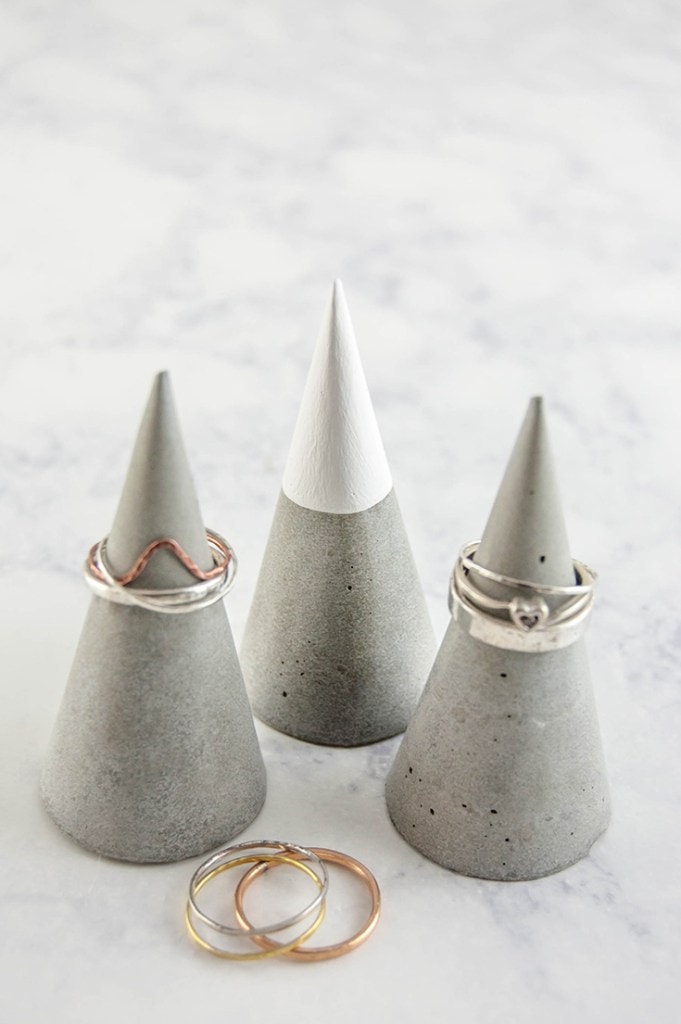 4. Modern Concrete and Redwood Bench by Remodelaholic
5. DIY Concrete Fireplace by Designer Trapped in a Lawyer's Body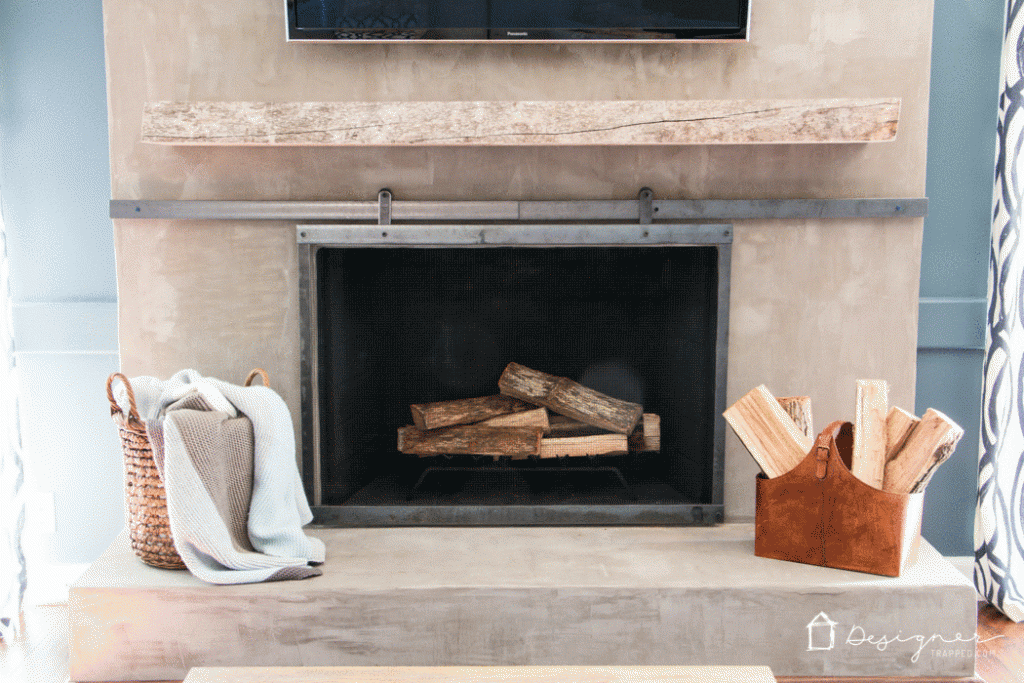 6. Tiered Concrete Planter with Copper Pipe by Anika's DIY Life
7. Decorative Concrete Sign Art by Paint Yourself a Smile (waiting on horizontal pic)
8. Concrete Door Stop from Instructables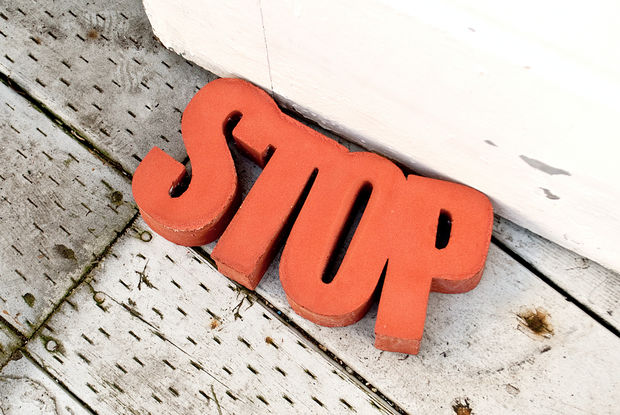 9. Outdoor Concrete Table by Chelsea from The Paper Mama on BHG.com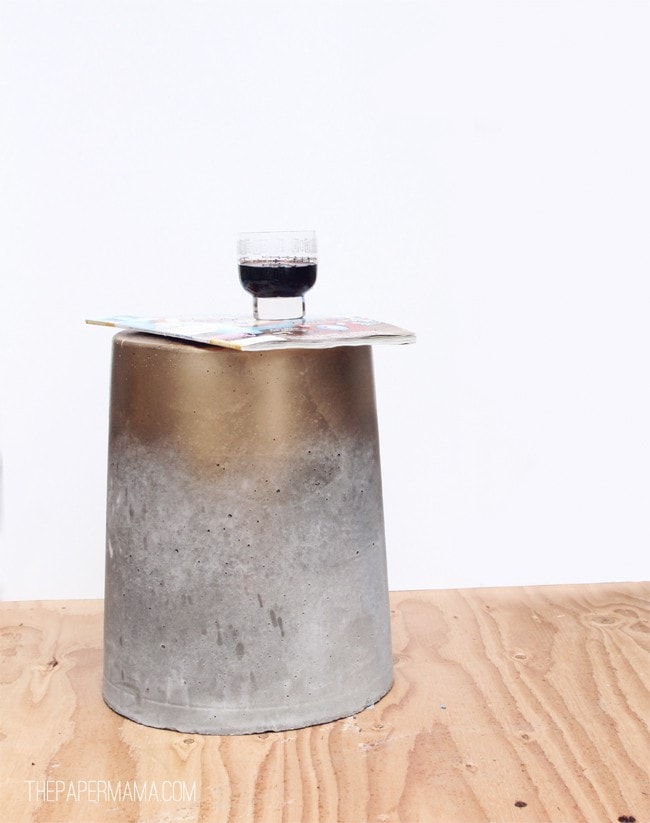 10. DIY Vanity Makeover by Designer Trapped in a Lawyer's Body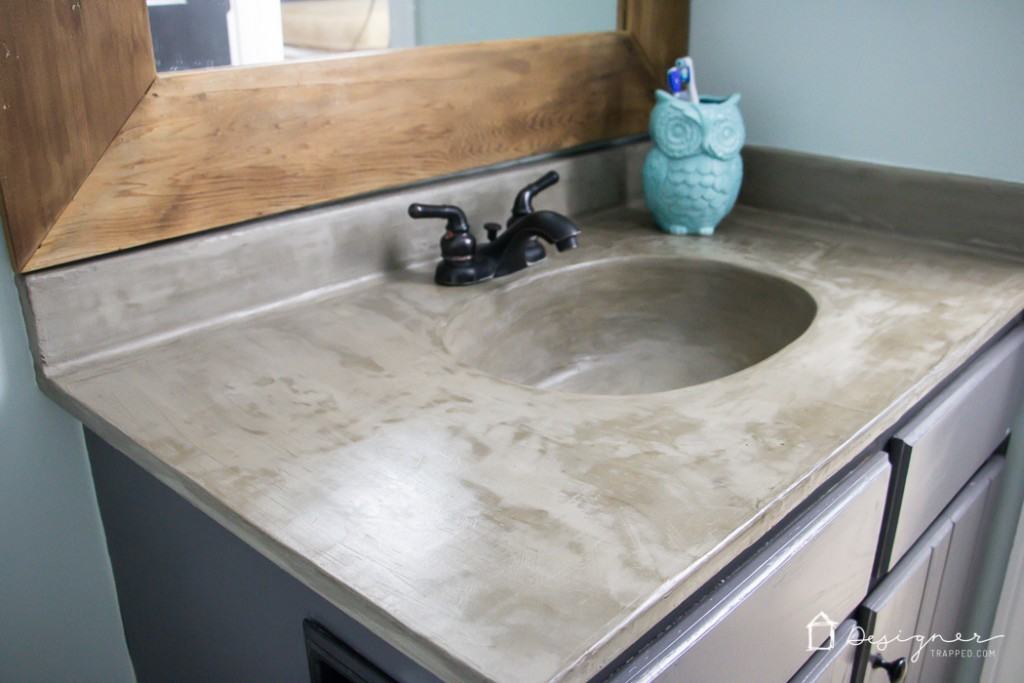 11. DIY Concrete Beverage Cooler by Amanda at Dwelling Happiness
12. DIY Concrete Letter Bookends by Little House on the Corner
13. Marbled and Ombre Planters by Katie Holdefehr for Apartment Therapy
14. Concrete Painted Coasters by A Daily Something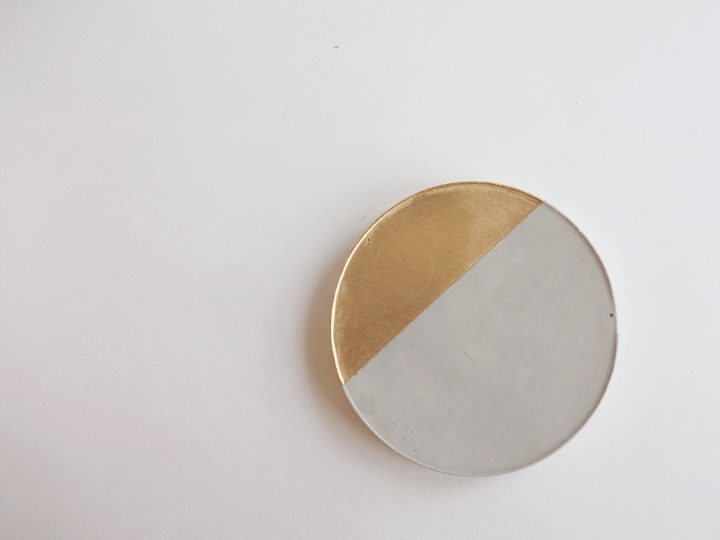 15. Concrete Kitchen Platform by Pneumatic Addict
Can y'all believe how amazingly cool these concrete projects are? I seriously want to try them all. I normally prefer the plain grey of concrete in its natural state, but I love the the color touches on some of these. Those marble and ombre planters are so awesome. And the layered ombre lamp is making me SWOON. DIY lighting and concrete–two of my favorite things combined into one gorgeous piece. Which project has you wanting to get your hands on a bag of concrete? Get inspired and get to mixing!


​
[mv_create 1 11 200 2016 key="1″ type="list" title="Most Popular Projects" thumbnail="</span><a href=" https designertrapped com wp content uploads diy home decor projects blog jpg target="_blank" a span]​