Stunning DIY Board and Batten Wall Ideas
It is easier and more affordable than you think to DIY board and batten walls! Whether you want a classic look or a modern twist, these board and batten wall ideas and tutorials will help you add interest and dimension to any space.
When we were planning to install a board and batten accent wall in our upstairs hallway I realized there are so many different ways to create a board and batten effect and tons of different design ideas. I scoured the internet during the planning stages and found so many amazing DIY options out there. I'm sharing the best board and batten wall ideas out there in this post!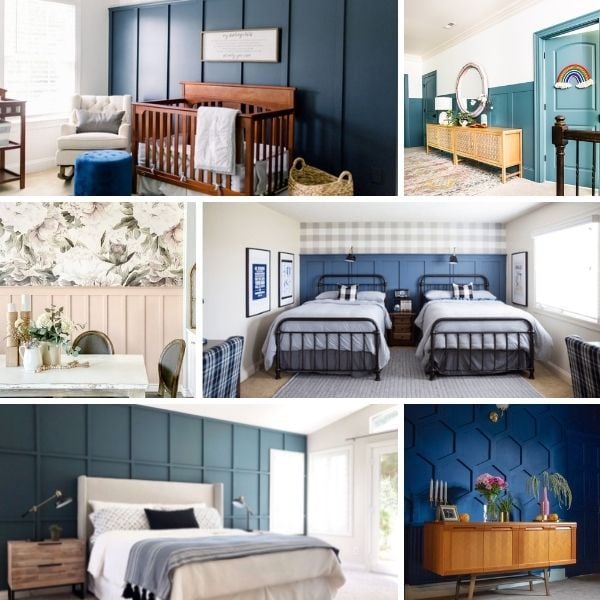 My Favorite Board and Batten Wall Ideas
There are so many cool and clever ideas and tutorials out there. Check out these amazing wall treatments and get inspired to create your own board and batten wall!
Our DIY board and batten accent wall was surprisingly easy and affordable! We came up with a method that would allow our battens to sit flush with our existing baseboards and it worked perfectly. If you want to install board and batten without having to remove or replace your existing baseboards, this is the tutorial for you. You can watch an overview of our project below.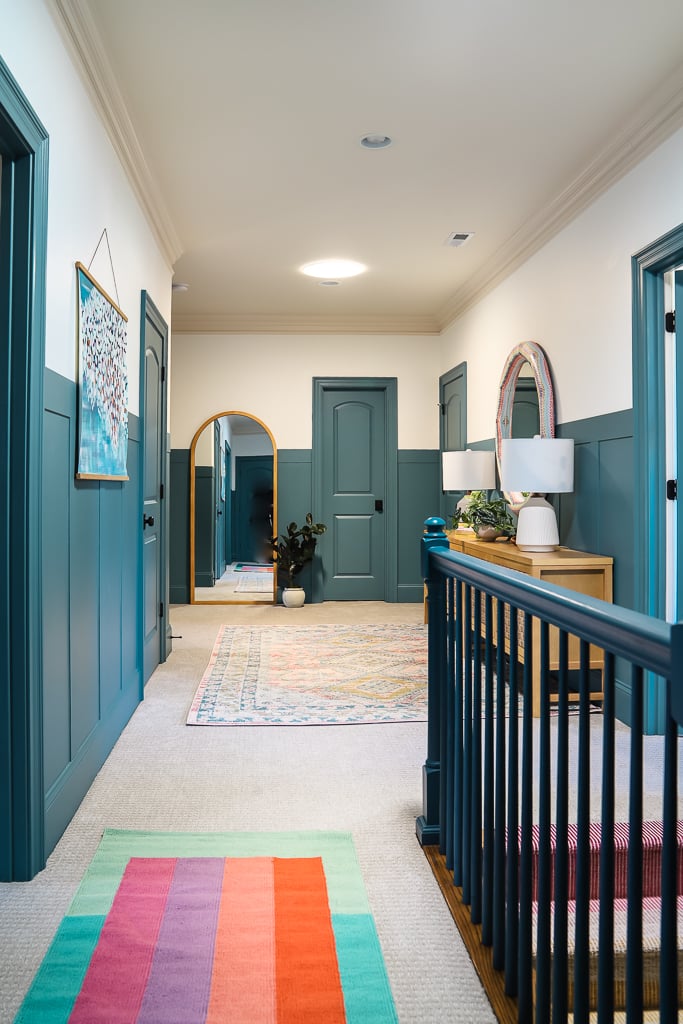 Fast & Easy Board and Batten Wall by Houseful of Handmade. I love this nontraditional board and batten by Kati in her bathroom. The unique spacing and proportions give it a modern look.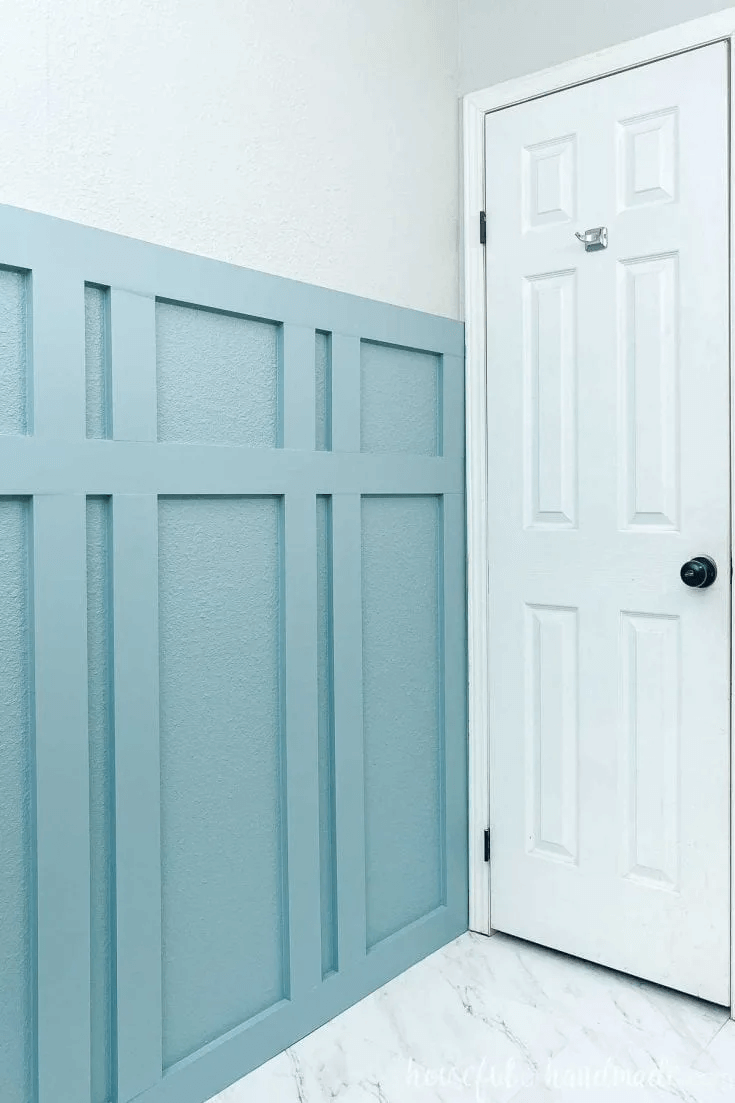 How To DIY (Pink) Board and Batten by Yellow Brick Home. This board and batten has detailed trim molding and looks so pretty in blush pink– Perfect for a relaxing bathroom sanctuary.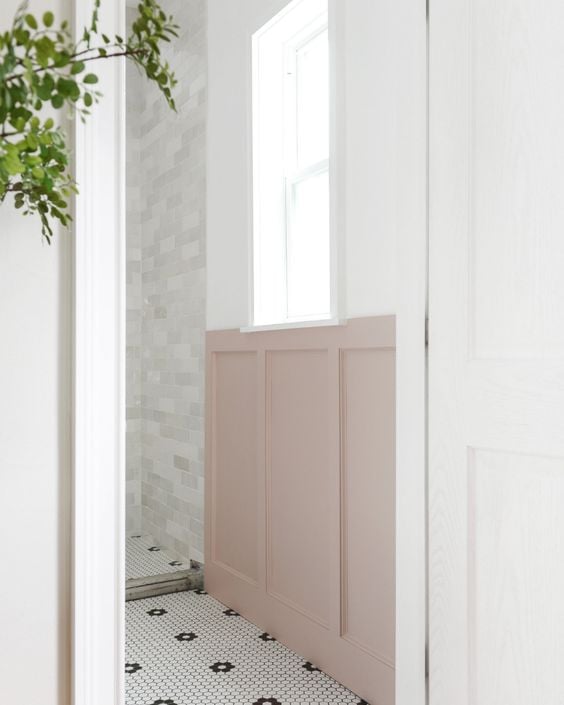 Board and Batten Staircase Accent by Thrifty Decor Chick. Sarah created this awesome staircase wall with only $15 in trim. With the addition of boards and frame ledges, she created a budget-friendly showstopper.
Board and Batten Tutorial by Sincerely Sarah D. What an awesome upgrade to a kids' room with MDF board and batten and wallpaper! This combo is a great tailored look for a sophisticated room.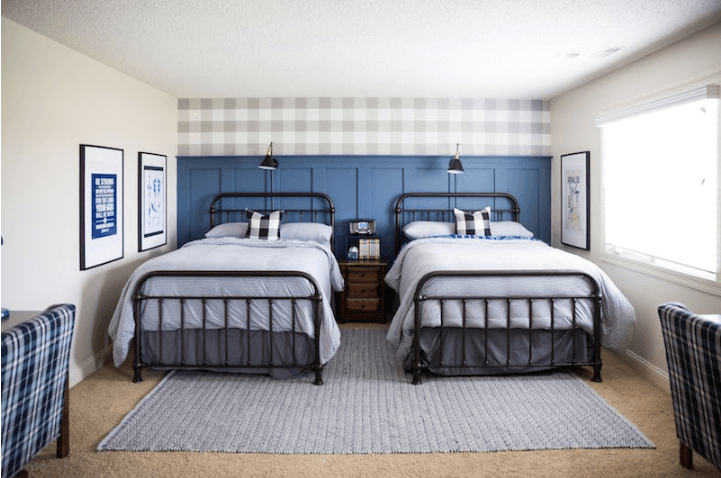 DIY Board and Batten Wall by Angela Rose Home. This DIY'er created a grid for her board and batten bedroom walls. The wide-spaced boxes in the dark moody teal create a calming sanctuary.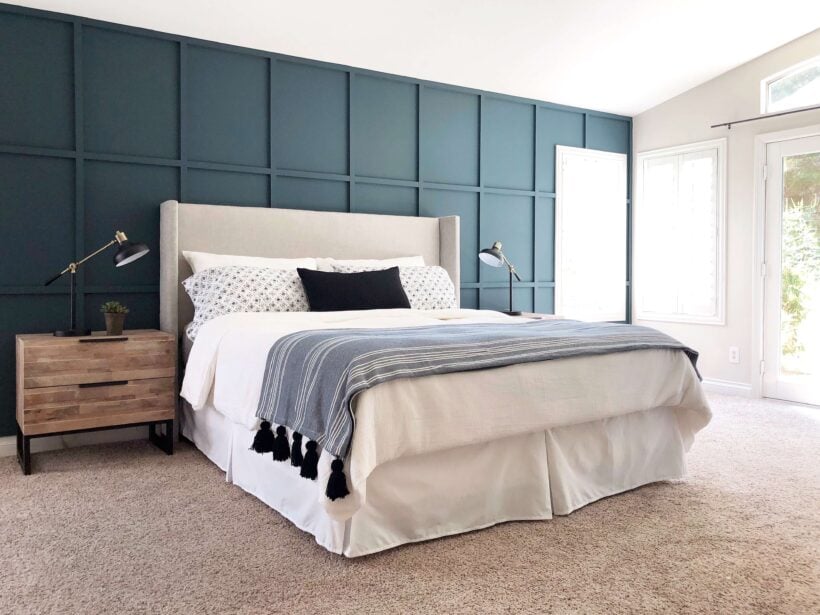 DIY Diamond Paneled Wall by Handmade Haven. Her tutorial explains how to use each cut trim piece to create a diamond pattern accent wall. She connects them with brad nails and liquid nails and finished it off with Behr paint in Butterscotch.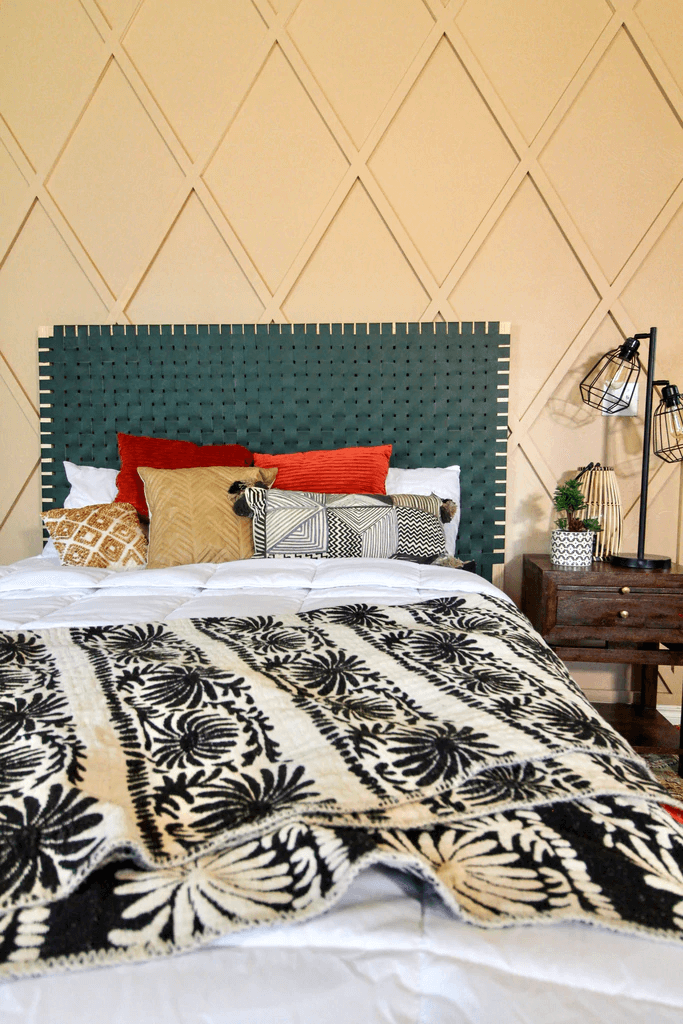 DIY a Hex Paneled Wall by Well I Guess This is Growing Up. The bright blue hexagon wall has such a cool modern look. This DIY took a lot to figure and they made a lot of mistakes along the way, but the good news is they tell you exactly what to do to recreate it successfully!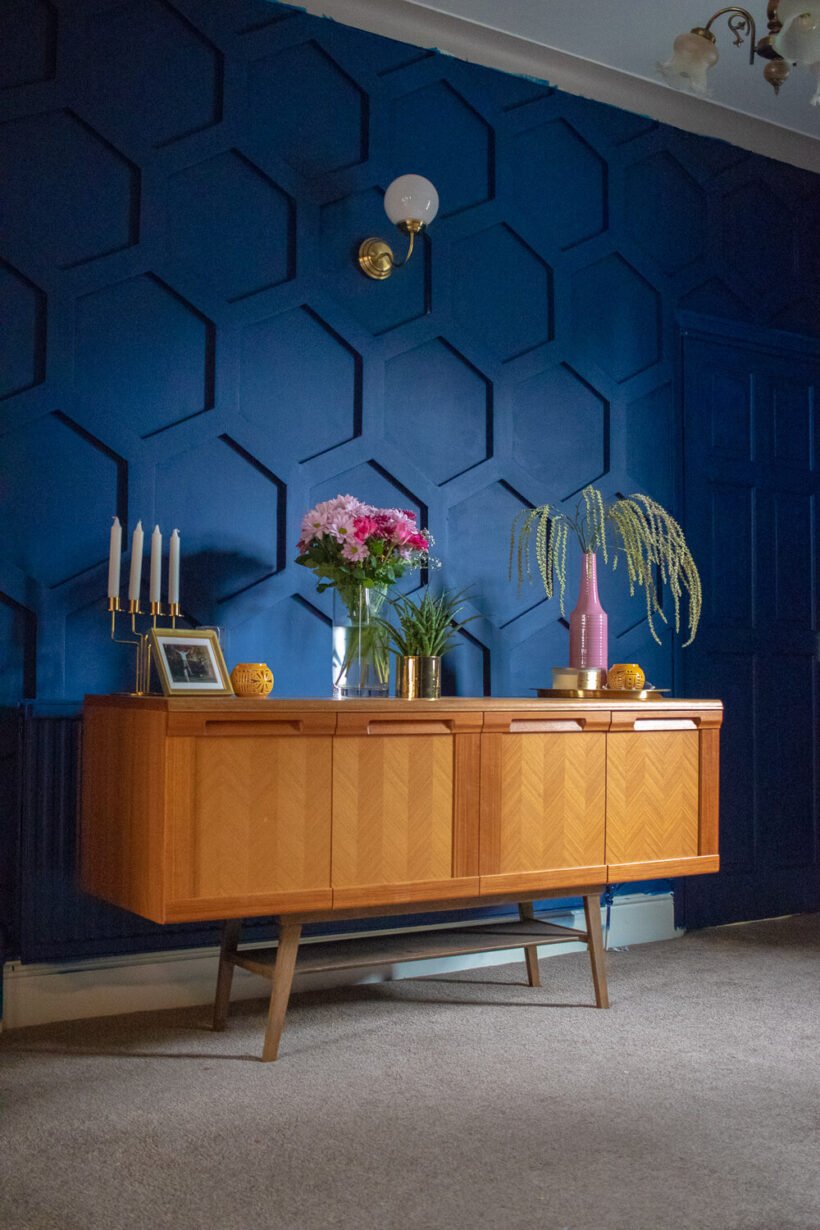 Modern Wood Accent Wall by Within the Grove. This modern wall with wood detail is so cool. She got her inspiration from a magazine cover and made it herself. It looks like it is straight out of an interior designer's portfolio.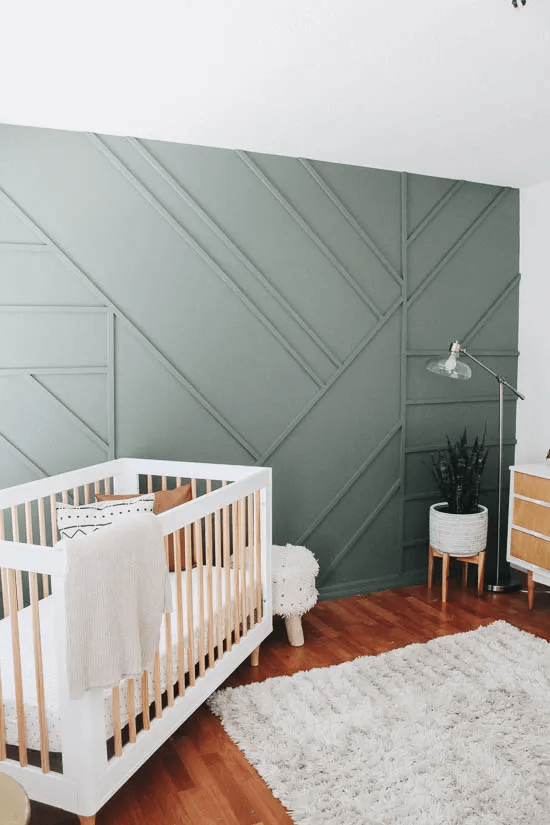 Builder Grade Wall Upgrade with Board and Batten by Lolly Jane. Dining rooms don't have to be boring! This big splashy floral wallpaper is balanced perfectly with the light pink board and batten.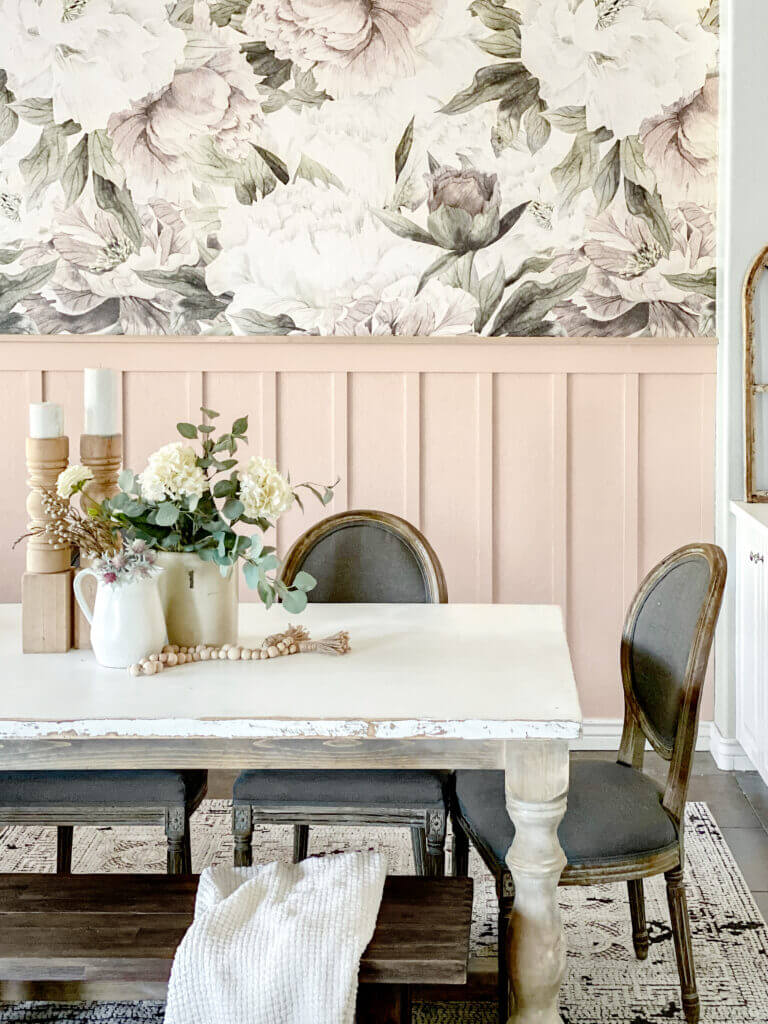 DIY Wood Trim Accent Wall by The Merry Thought. This boy's room had a batten look that was made to feel like mountains with geometric flair. I love how interesting it is.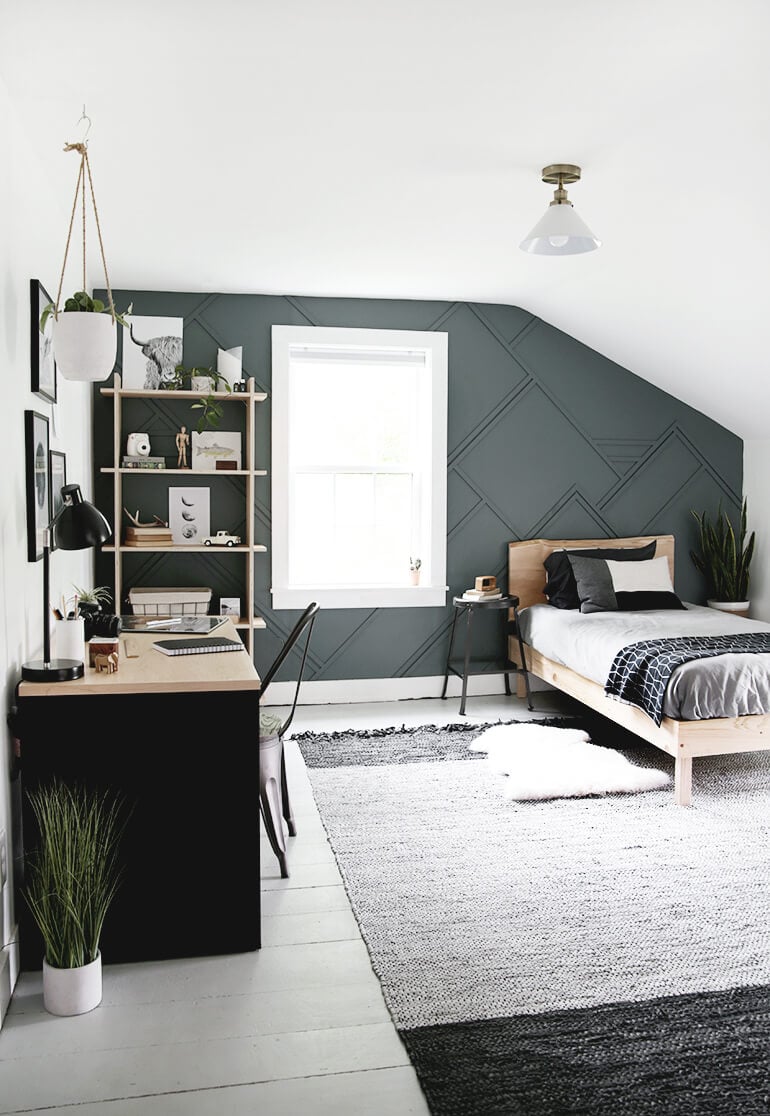 Board and Batten and Herringbone Wainscotting Combo by Southern Revivals. This combines two different board and batten wall ideas and makes for a very cool accent wall. Jamie uses two different colors to set her two different designs apart. I love the natural board diving the two.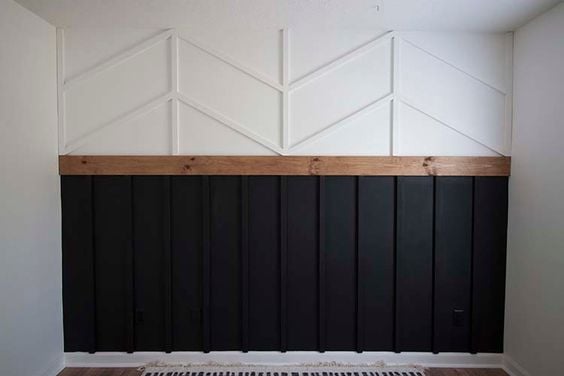 DIY Boho Wood Wall by Hand Makes Home. This DIY project only took one day and $100! Such a beautiful board treatment and an inexpensive way to create a big impact!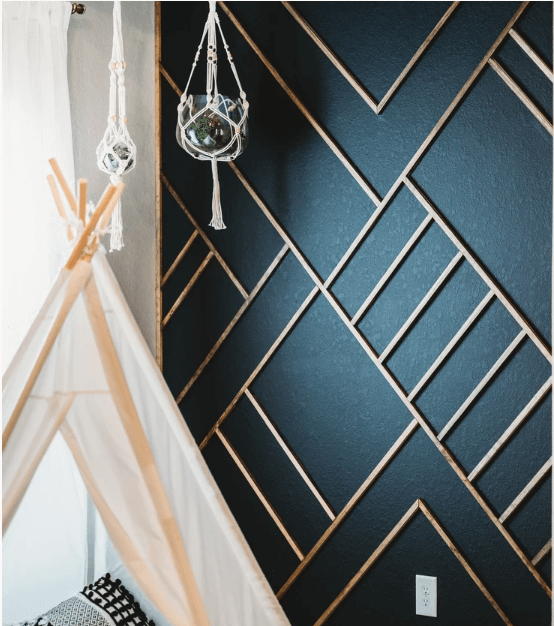 Dark Board and Batten Square Wall by Nesting with Grace. I love the dark contrast wall of this simple board and batten with the white walls in the bedroom.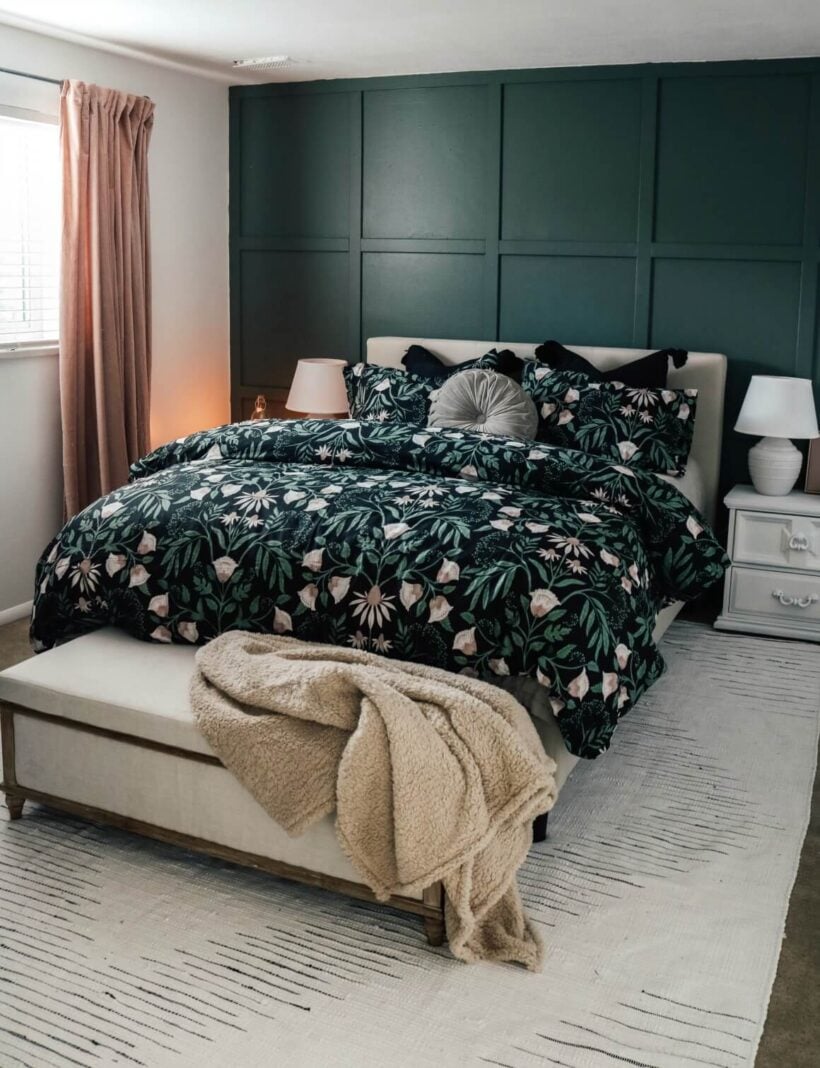 Board and Batten with a Stained Photo Ledge by Bright Green Door. This DIY was part of a much larger project. I love how clean and fresh this looks with the white board and batten and wallpaper!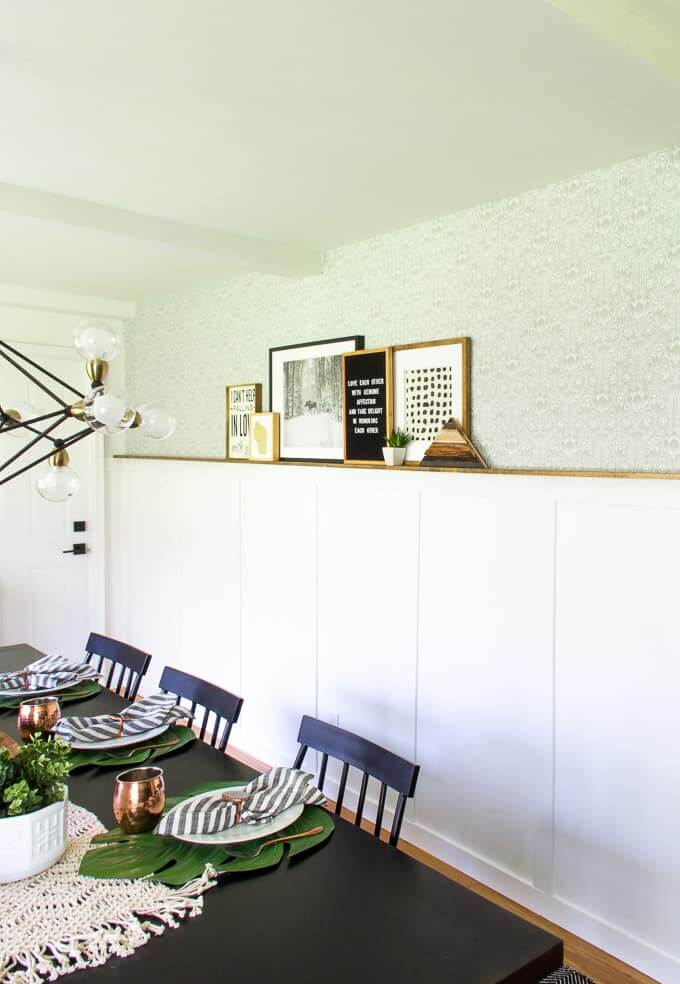 Easy Board and Batten Wall by Home on Popular Creek. Extra tall board and batten is paired with a classic buffalo plaid wallpaper to complete the look of this sophisticated nursery!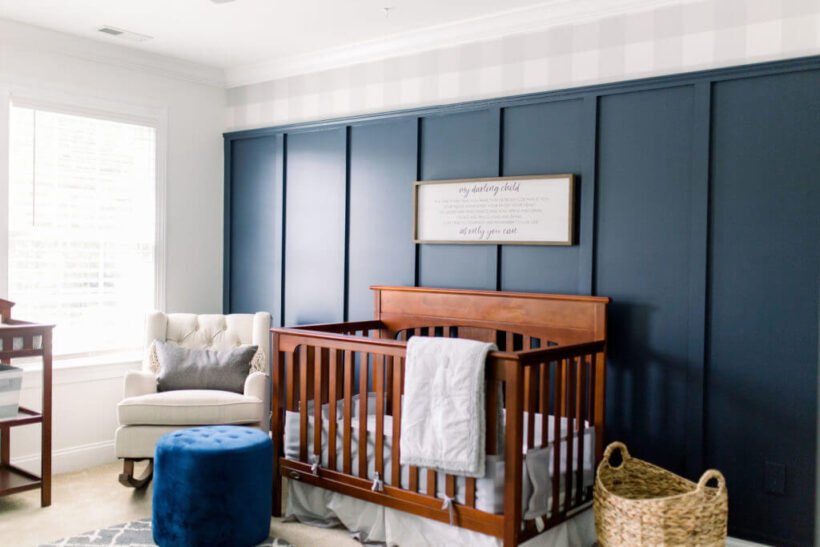 Full Wall Board and Batten and Stamped Ceiling by House Mix. For her boys' shared room, Kate created a full wall of board and batten and coordinated the color of it with the stars she stamped on the ceiling. It is so dreamy and fun!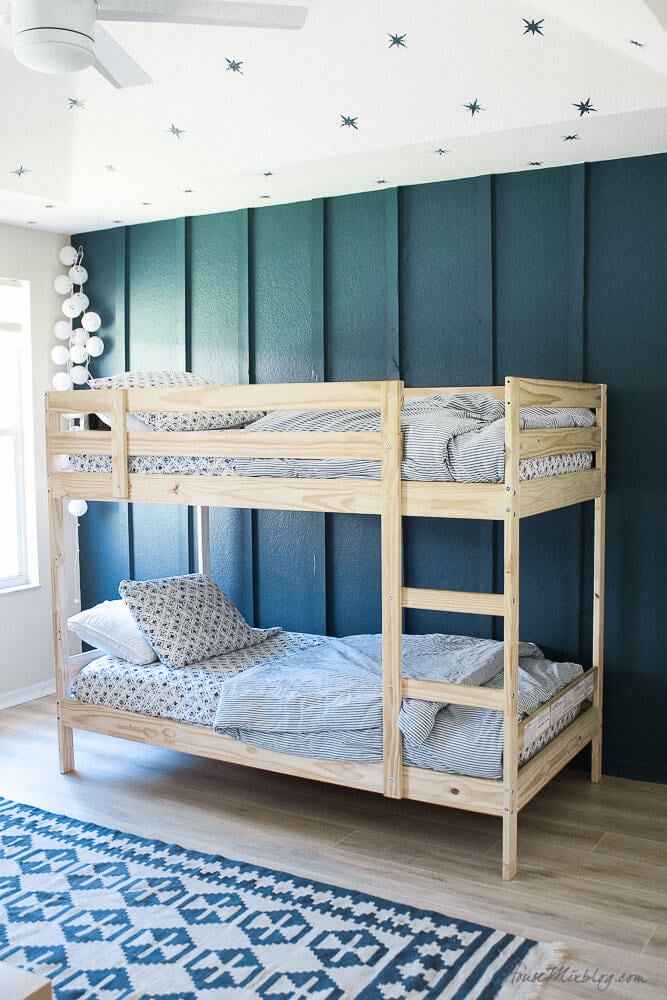 Modern Board And Batten Accent Wall by Delineate Your Dwelling. Amy gave her bathroom an amazing modern update with dark teal board and batten and a fresh white above it. She added the perfect decor touches to complete her design.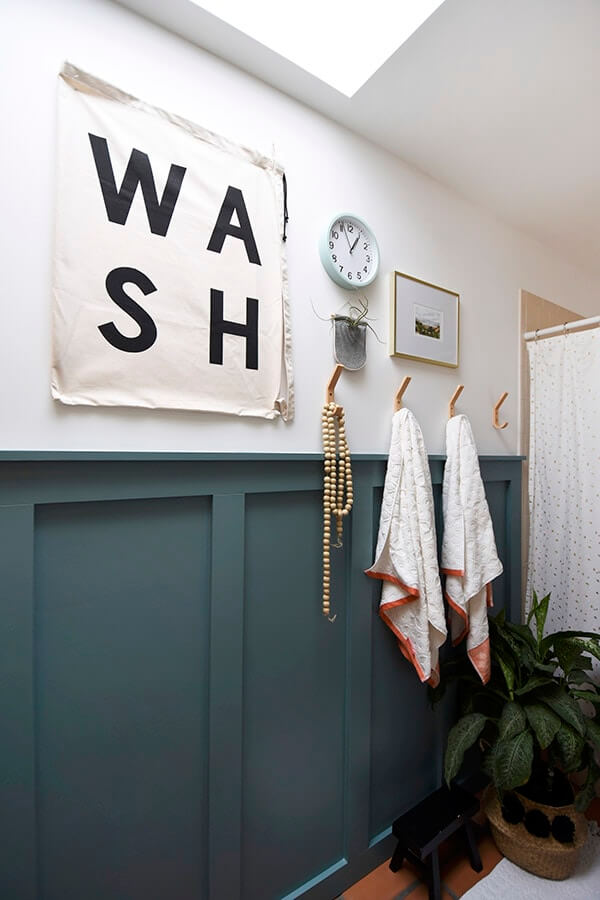 DIY Board and Batten with a Shelf by Brepurposed Design. Bre switched it up by doing a white wood treatment on the bottom half of the wall and an olive green on the wall above it. I love the contrast and it makes for a very cool nursery.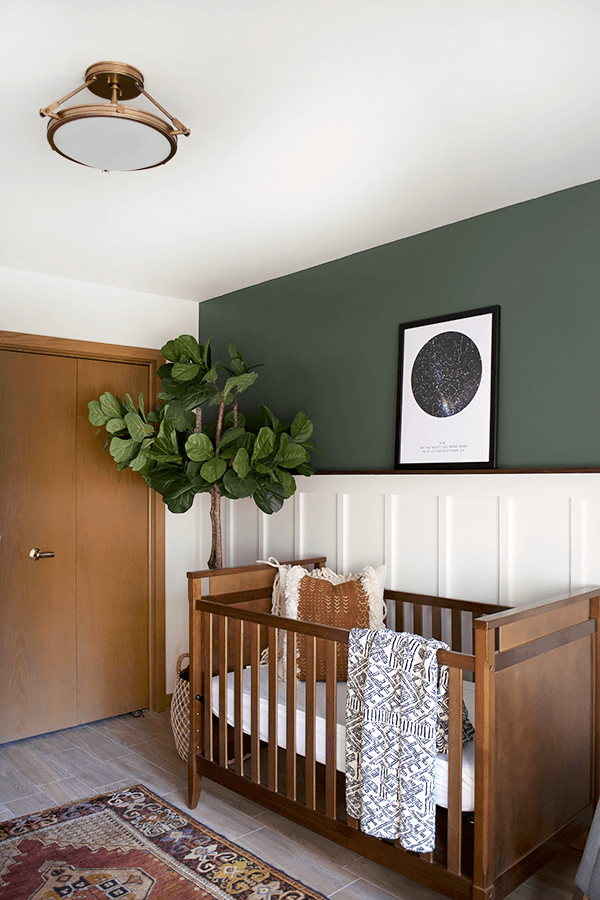 Narrow Board and Batten on House Beautiful. This home has a board and batten treatment over the entire wall and it looks great in this mudroom space.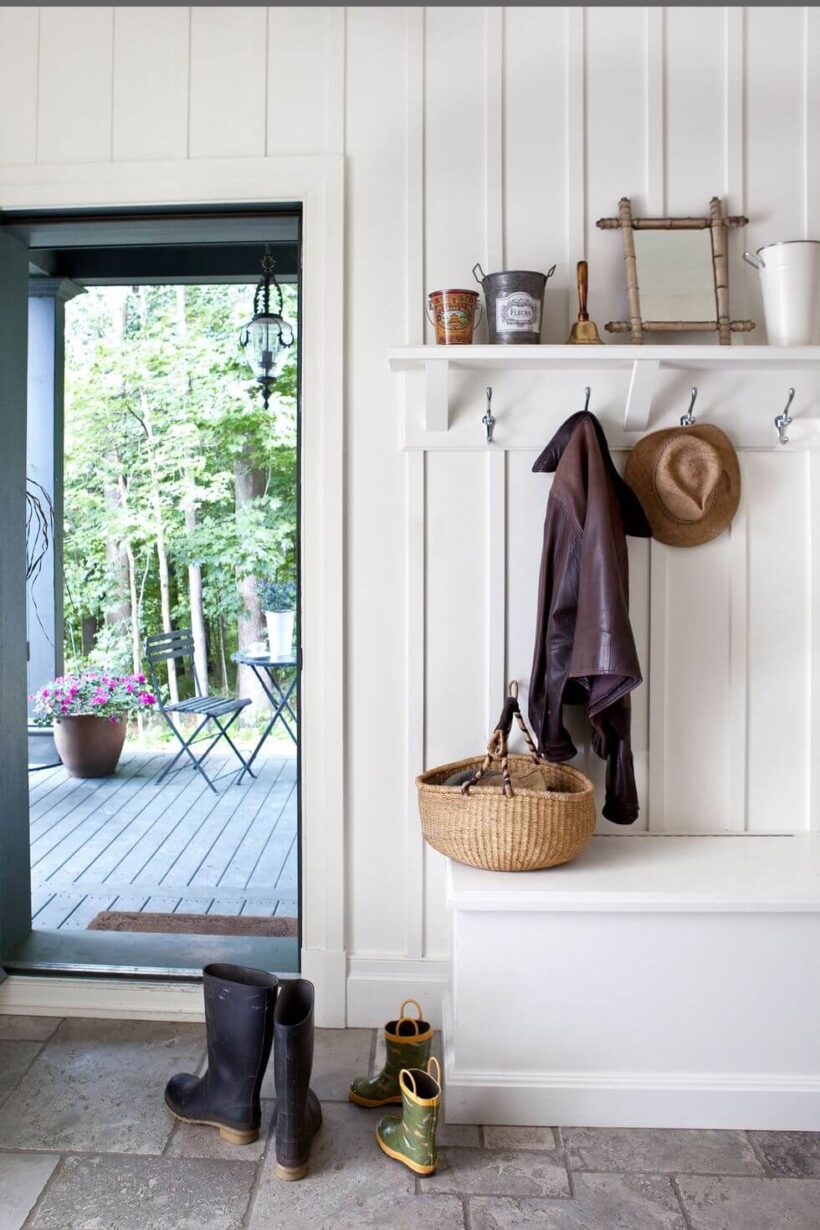 Faux Board and Batten by Anita Yokota. This accent wall has slats paired together to create a non-traditional board and batten, finished off with a fun teal green paint color. The treatment makes the ceilings look high which is an added bonus.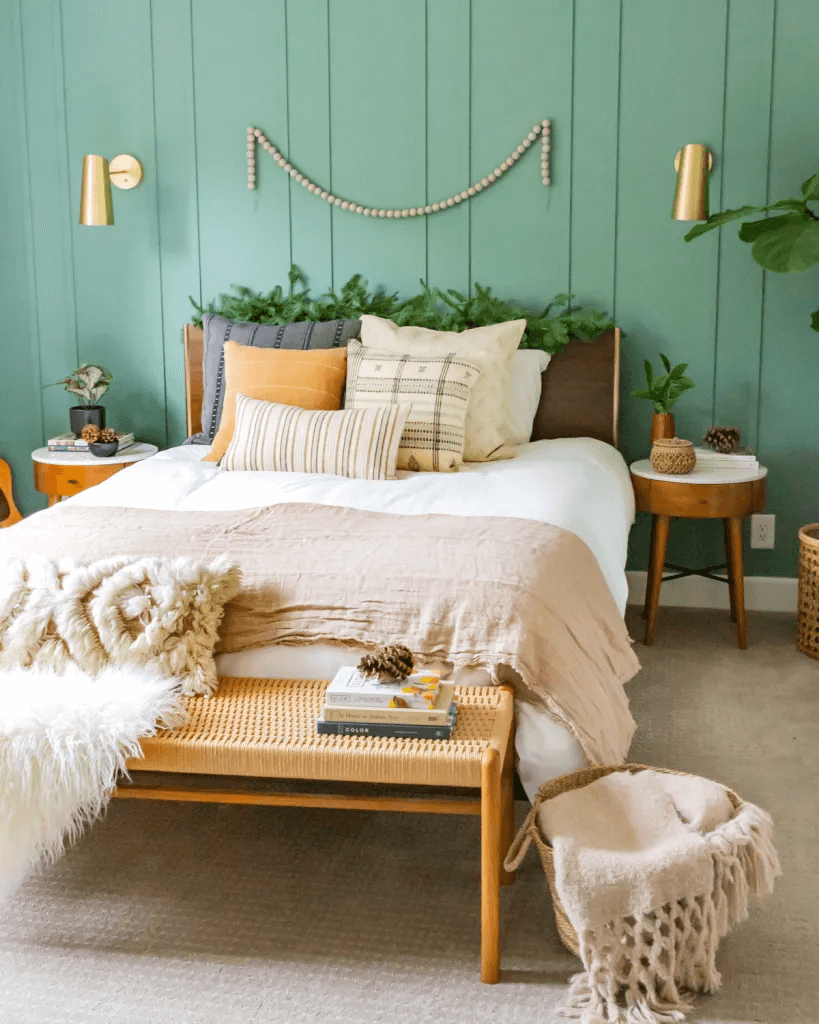 DIY Board and Batten in the Bathroom by The Turquoise Home. Since bathrooms don't have a lot of furniture, adding board and batten is a great way to create visual interest on a blank wall. Laura DIY'ed this wall and added hooks later for towels!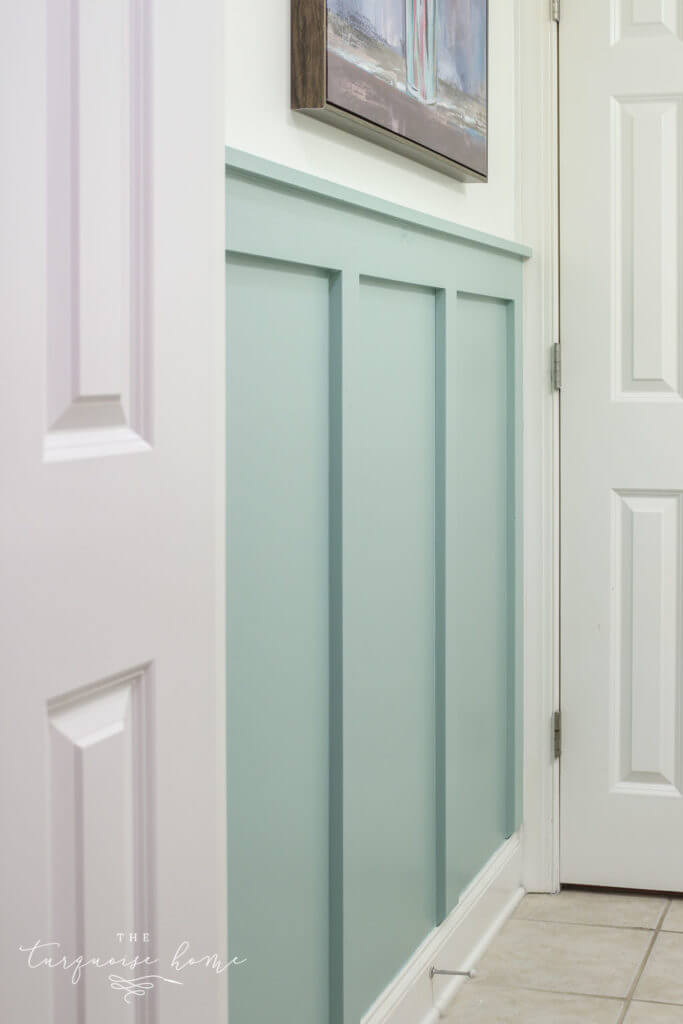 Easy $30 Board and Batten by Remington Avenue. Classic board and batten is an easy DIY that makes this front room feel brighter and is the perfect backdrop for a piano. Not to mention that it was only $30 to create!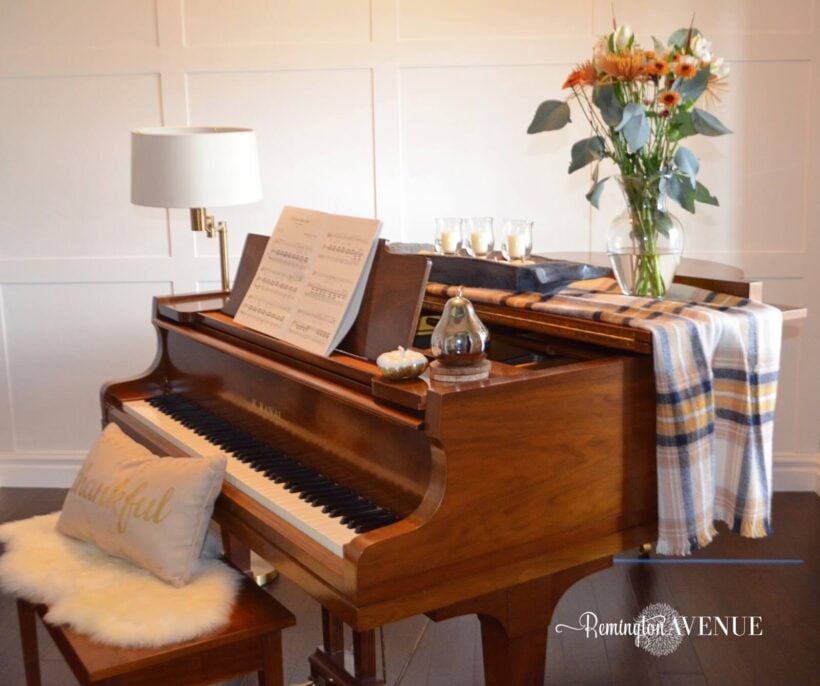 Aren't these amazing ideas to create a beautiful accent wall in your home? You can easily do this in any room–just pick your inspiration or tutorial and choose your paint color and get started!
Frequently Asked Questions About Board & Batten
What is board and batten?
Board and batten is a type of siding where stripes of wood molding (the "battens") are placed over the seams of panel boards (the "boards"). Historically, this method was used on exterior walls, but the aesthetic has become popular in interiors because it adds so much depth and interest to interior walls. Most interior board and batten walls consist only of battens–the drywall or plaster on which the battens sit visually serve as the "boards."
What's the difference between wainscoting and board and batten?
Wainscoting is typically installed on the lower ⅓ of a wall, whereas board and batten paneling can be installed at a variety of heights and is sometimes even installed the full height of the wall. Board and batten is also used on exterior walls and the siding of houses; wainscoting is an interior application only.
How far apart should board and batten be?
This really comes down to personal choice. There is no firm "rule" for how far apart your battens should be placed. That said, wall studs are usually located every 16-inches to 24-inches, so many people often space their battens to match the spacing of their studs.
Does board and batten make a room look bigger?
Board and batten can absolutely help trick the eye into making a space look taller, which also makes it look larger.
I hope you have found these board and batten wall ideas inspiring and plan to install one in your own home :)
Other posts you may enjoy:
Wondering how I approach transforming rooms and spaces in our home? Check out Designer in a Binder®.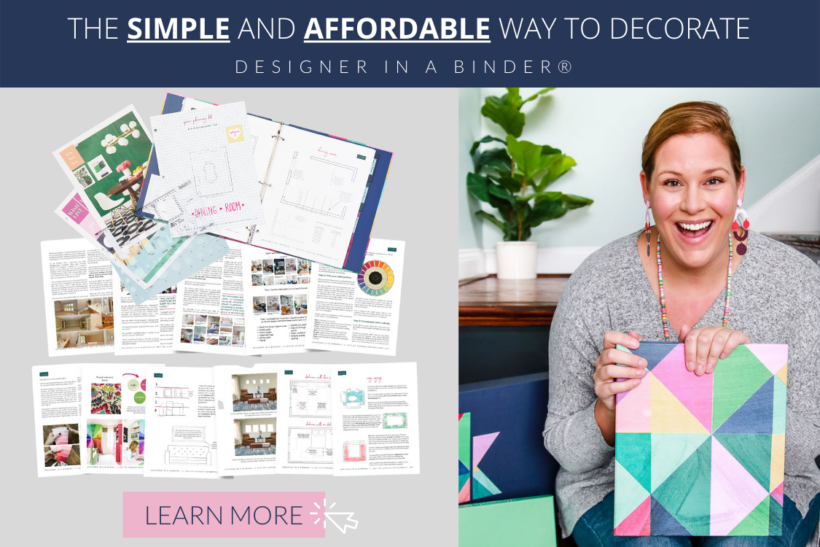 And if you want exclusive content and behind-the-scenes sneak peeks, be sure to subscribe before you head out!