The Best Stocking Stuffers For Everyone On Your List!
Last Updated on March 3, 2022
This year skip the junk toys and fruit and fill all the stockings with amazing little gifts they will love! These ideas for the best stocking stuffers will have everyone excited–no matter their age!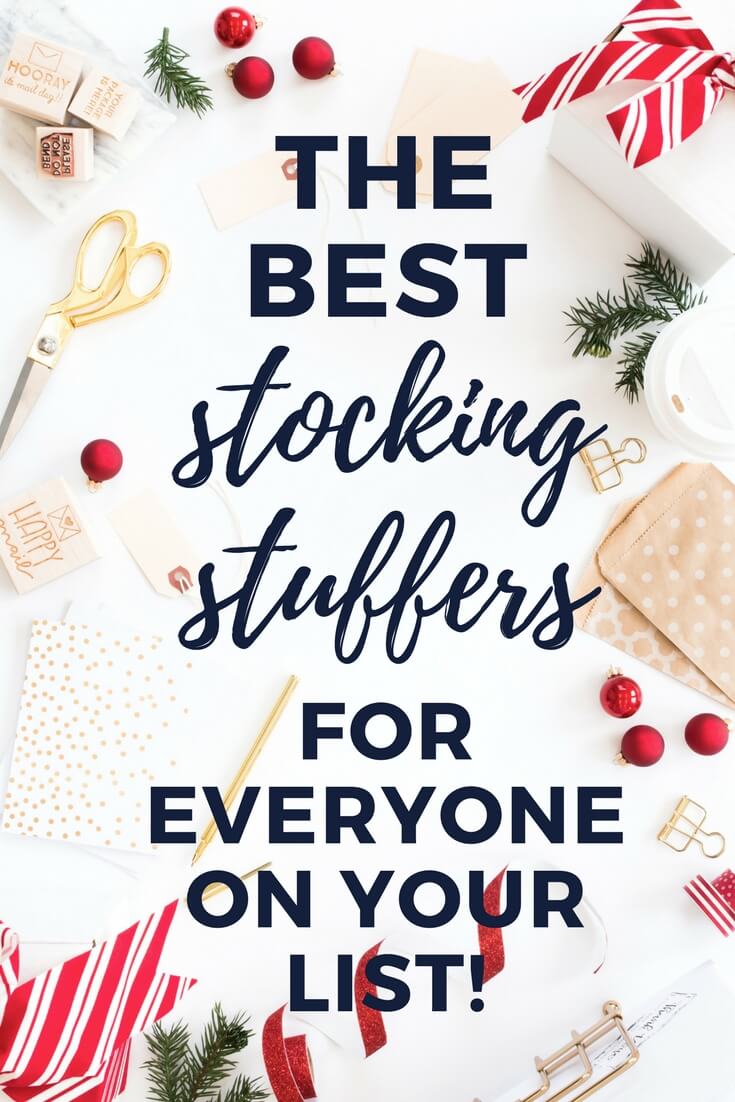 Hello, hello! I am back today with the FINAL installment in the Twelve Weeks of Christmas gift guide series and today we are talking all about the best stocking stuffers. Stocking stuffers are one of the hardest parts of holiday shopping for me. Do you struggle with finding stocking stuffers, also? If so, never fear, we have rounded up the absolute best stocking stuffers out there for you. There is something for everyone on this list–stocking stuffers for kids, women and men!
This post contains some affiliate links for your shopping convenience. Click here to read my full disclosure policy.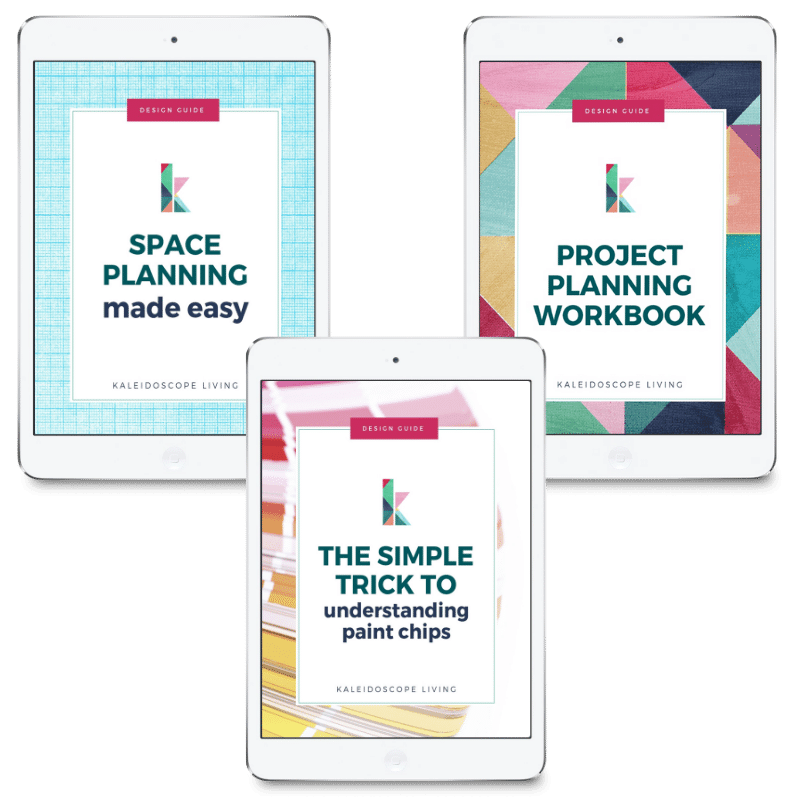 Get my FREE design guides when you subscribe!
Best Stocking Stuffers for Women, Men and Kids
Animal Hand Tattoos—These super fun animal tattoos are some of the best stocking stuffers for kids! They will inspire creativity and hours of playtime! Don't tell my girls, but these are going in their stockings this year :)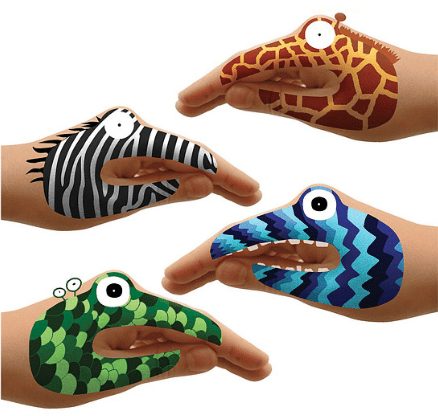 Tiered Tassel Keychain—Colorful tassels AND a pompom on one key chain? Yes please, to some of the best stocking stuffers I have seen for ladies who love a little funky bling!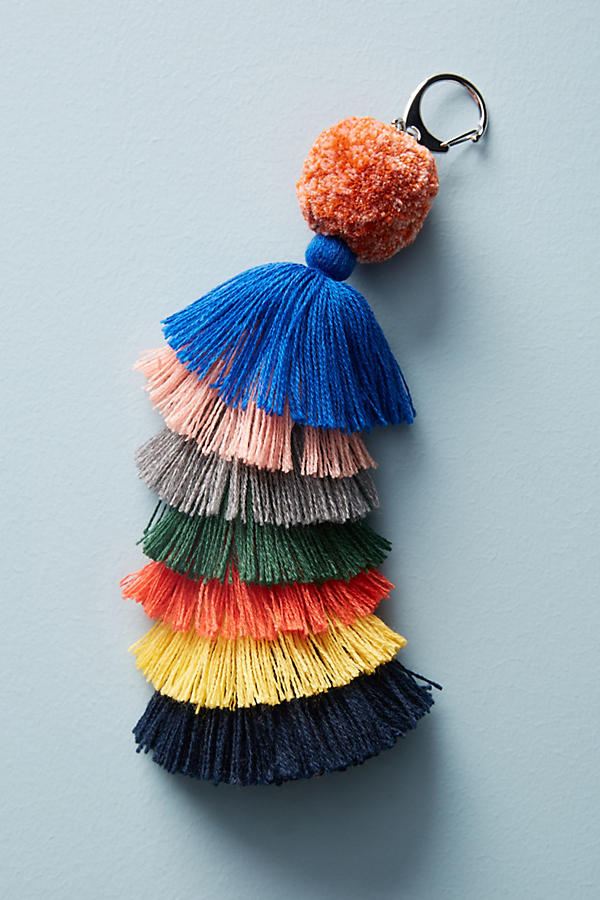 Snug Spout—We have all been there. Out and about with little kids and no sippy cup. Enter this ingenious idea! These spots fit tightly around any cup and transform it into a kid-friendly, spill proof sippy cup.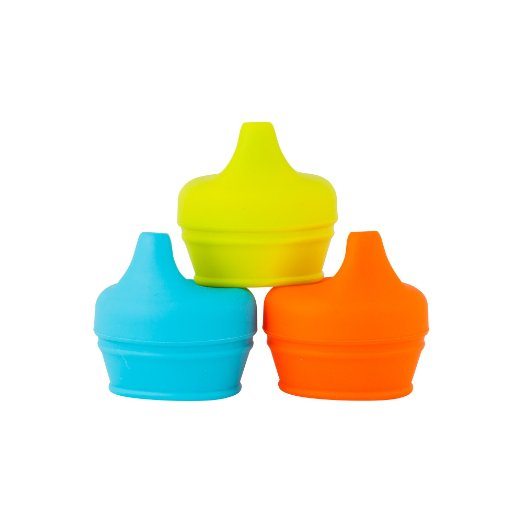 Clip-On Lens for iPhone—These clip on lenses are brilliant! They clip right over the existing lens and give your favorite "photographer" the ability to take amazing pictures with their phone! These are one of the best stocking stuffers for moms and dads who take lots of pictures of their kids.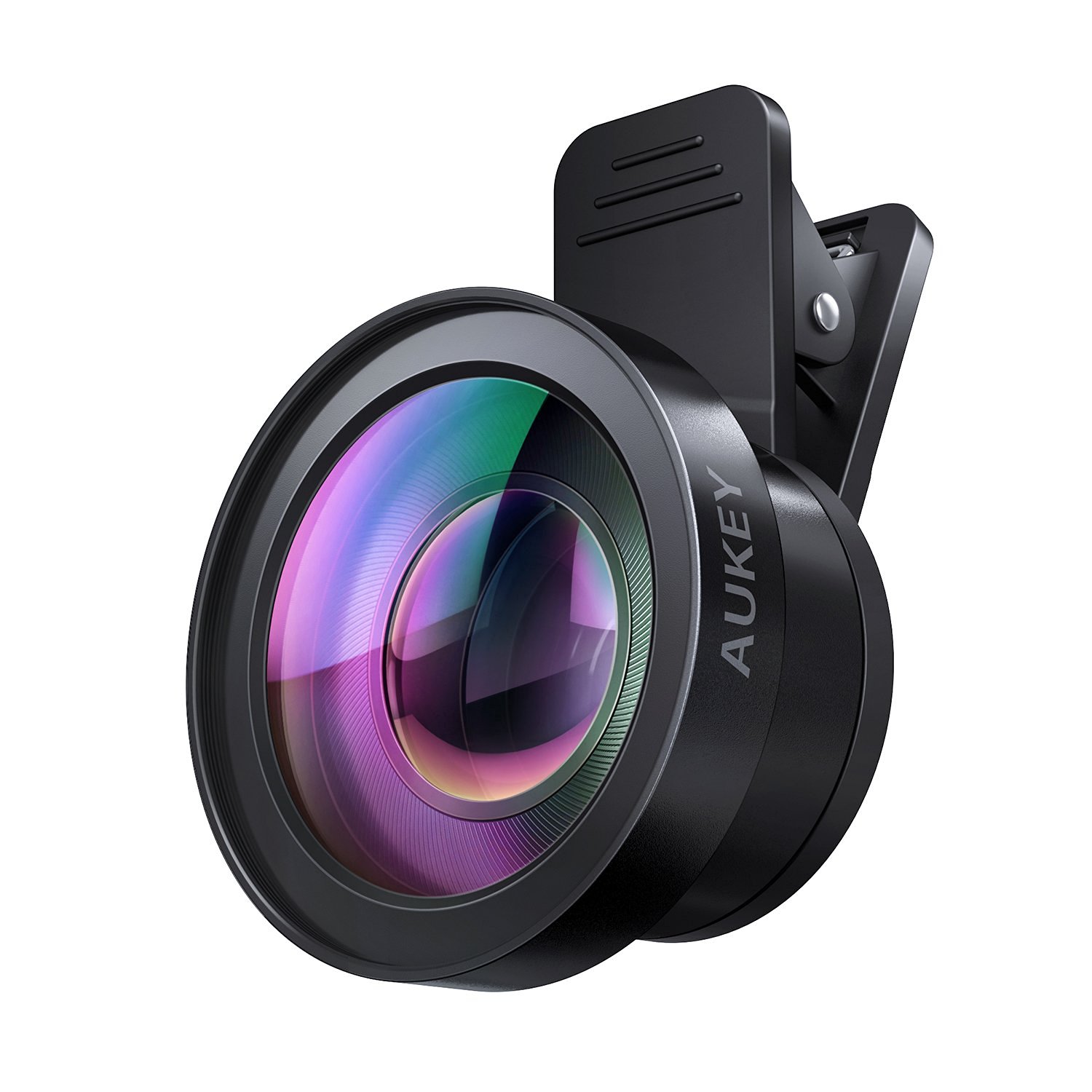 Wearable Nail Polish Holder–I love "why didn't I think of that" gifts. This practical little holder is a ring that holds your nail polish. It comes in several fun colors and is a perfect stocking stuffer for anyone who lies to do their own manicures.
Pacific Shaving Cream—It can be hard to find the best stocking stuffers for dudes. That is why this amazing shaving cream is perfect! Its claim to fame is no bumps, and it smells great. And did I mention it has caffeine in it, which cuts down on redness and keeps skin feeling tight?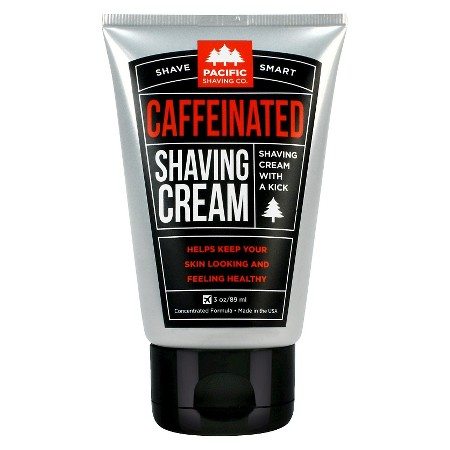 Handwriting Necklace–You cannot get more thoughtful than this beautiful necklace. They are made by using an actual sample of your loved one's handwriting. I would LOVE to have my sweet girls' handwriting on a piece of jewelry!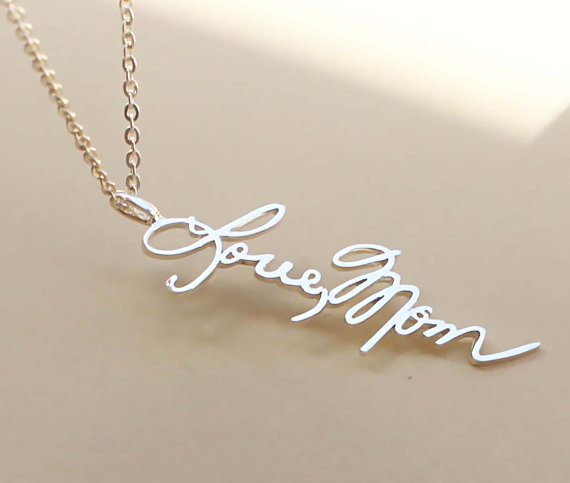 Silicone Food Savers–Storing food in plastic is a big no-no. These super cool food savers are the best stocking stuffers for the foodies in your life. They stretch to fit around fruit or vegetables that have been cut, and containers that need a lid. I think these are AMAZING! Someone tell Joe to throw them in my stocking :)
Insta Snow–No snow for Christmas? No problem! Insta-Snow powder brings the fun of snow to you, without having to jam kid's feet into boots or thaw frozen fingers. Just add water and watch the powder turn into snow!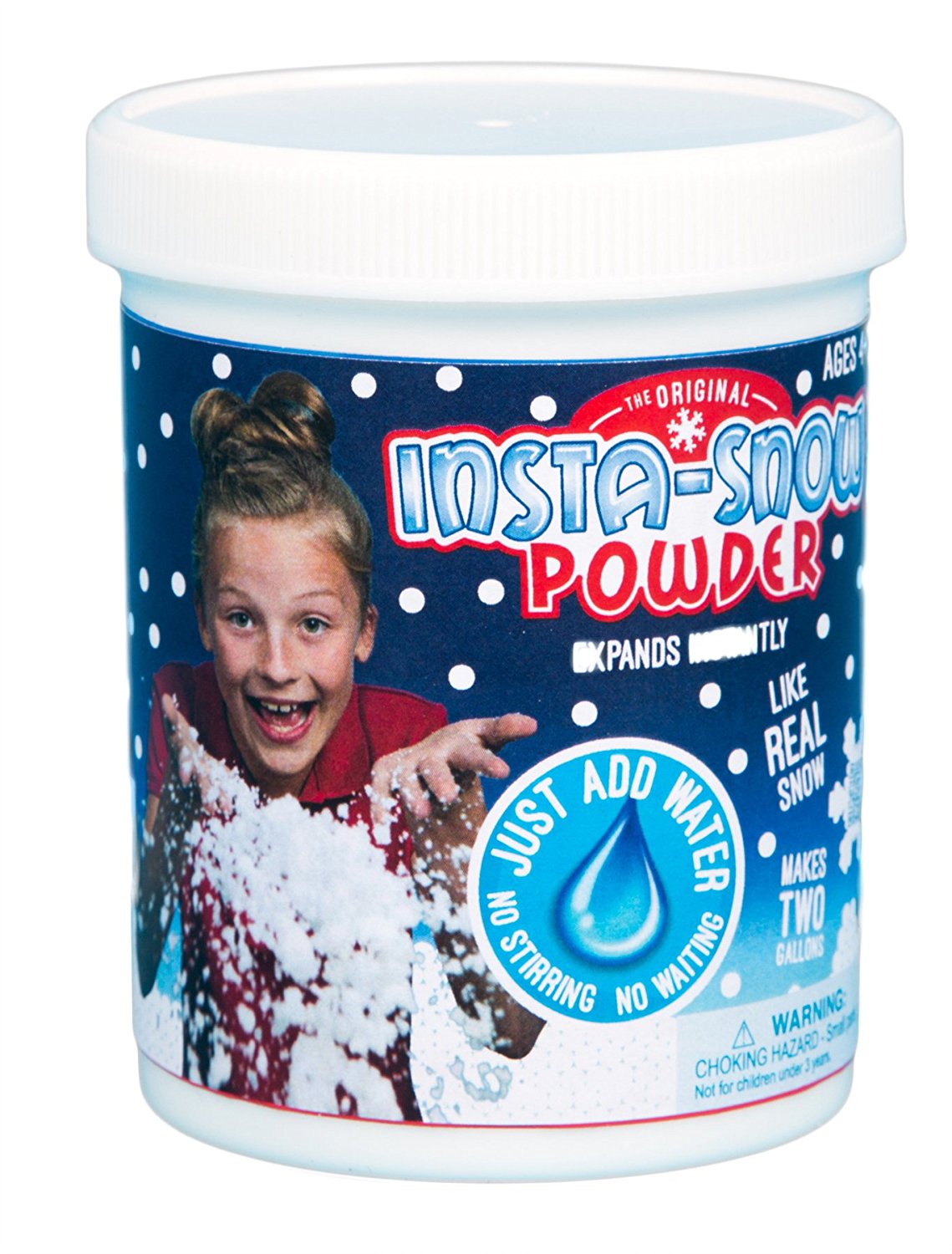 Korean Face Masks—These masks are all the rage right now. Women all over the world are raving about the amazing effects these face masks have on their skin. Multi-packs make the best stocking stuffers for adventurous ladies who love trying the latest trends!
Headphone Splitter—I think these are awesome for kids and adults. Want to share your podcast with your main squeeze or let your kids watch the same show on the iPad with headphones? Plug in one of these splitters and you are ready to share!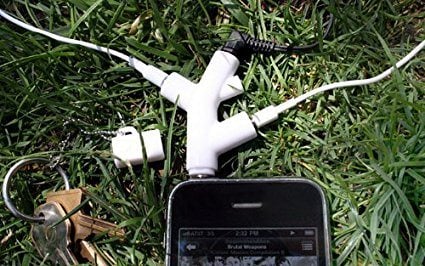 Felt Ball Garland—You may have noticed these felt ball garlands all over the place lately. That is because they are a super fun and versatile piece of decor! I have used mine all over my house and find a new spot to try it out almost every day. Stick one of these in your favorite decor fanatic's stocking and watch her find millions of places to use it!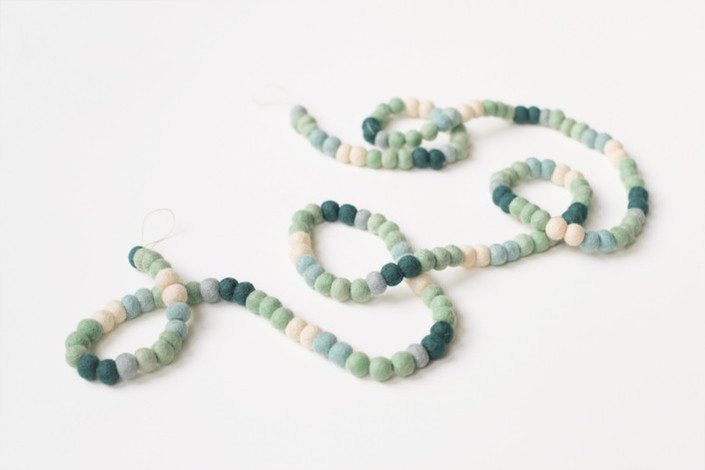 Frog Prince Lipstick—Finding the perfect pink lipstick can feel practically impossible. That is why this lipstick is amazing! It changes with the warmth of your body and becomes the perfect sheer pink for YOU. And not to mention is it REALLY fun to use and watch people's faces when they think you are putting on green lipstick!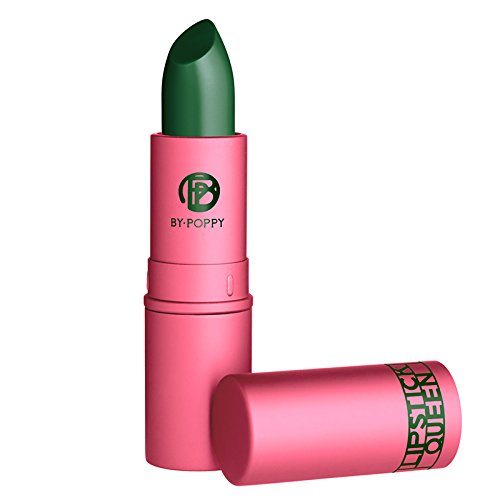 Headphone Headband—Getting kids to keep headphones on can be impossible. I was THRILLED to find these amazing fleece headbands that hold earphones. They are the best stocking stuffers ever for kids that spend a lot of time in the car or watching their own entertainment while you are watching yours.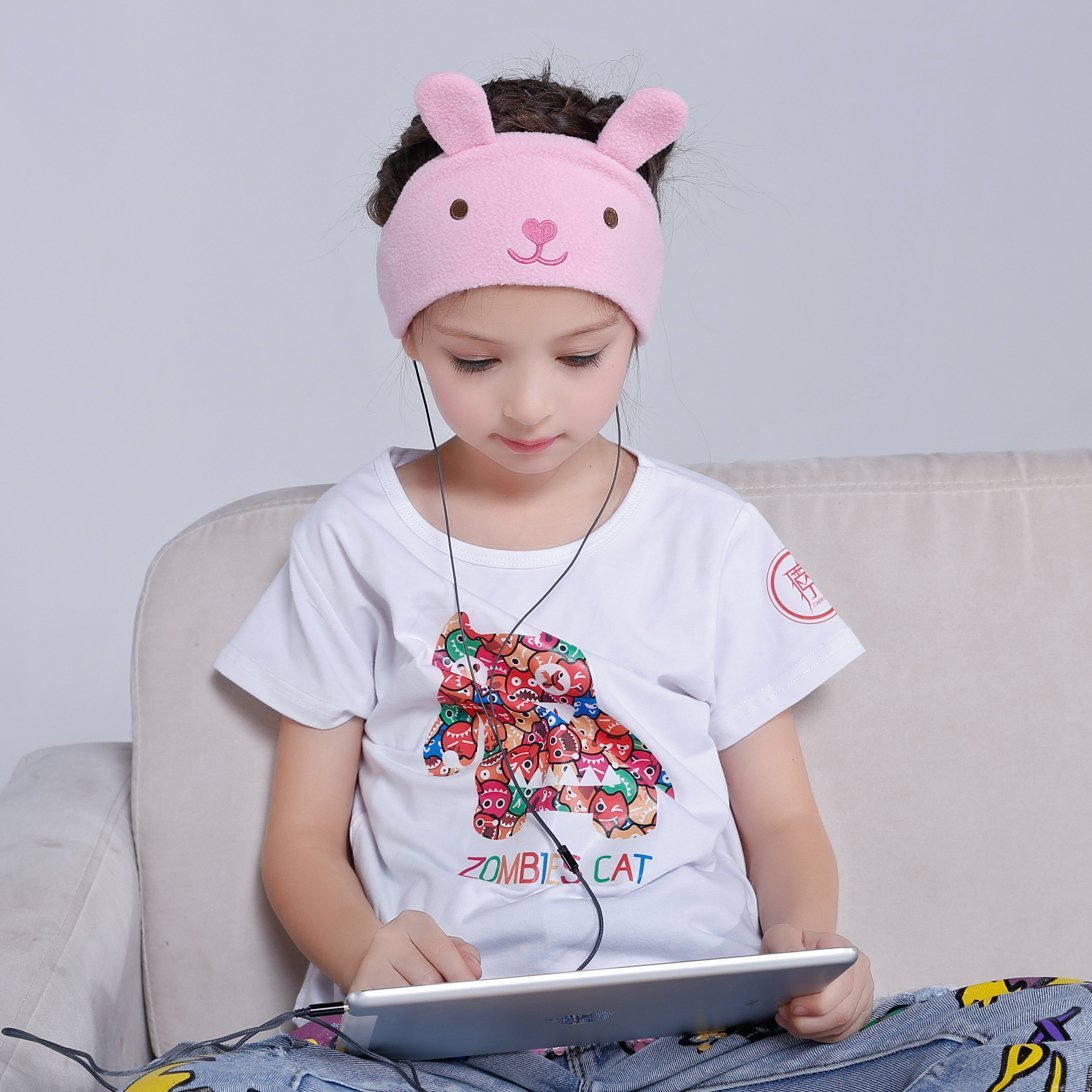 Glitter Studs–I am obsessed with these earrings. I love how they combine a simple style with glitter! Not to mention they are cool studs and they come in several different colors (though this pair is my FAVE.)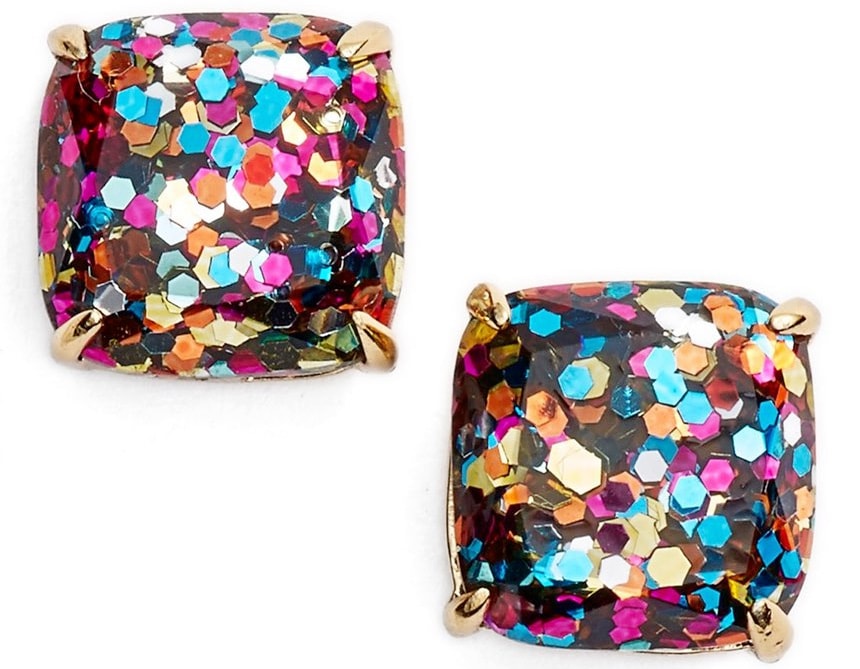 PopSocket Smartphone Accessory–PopSockets win first place for all around best stocking stuffers. These accessories come in lots of different colors and prints and have a multitude of uses. They are a way to hold your phone, can be a stand for watching a tablet or smartphone, and even can be used together as a place to secure your headphones when not in use. PopSockets also have a mount that can be purchased to use in the car for hands-free phone use. Please Santa, bring me one!!!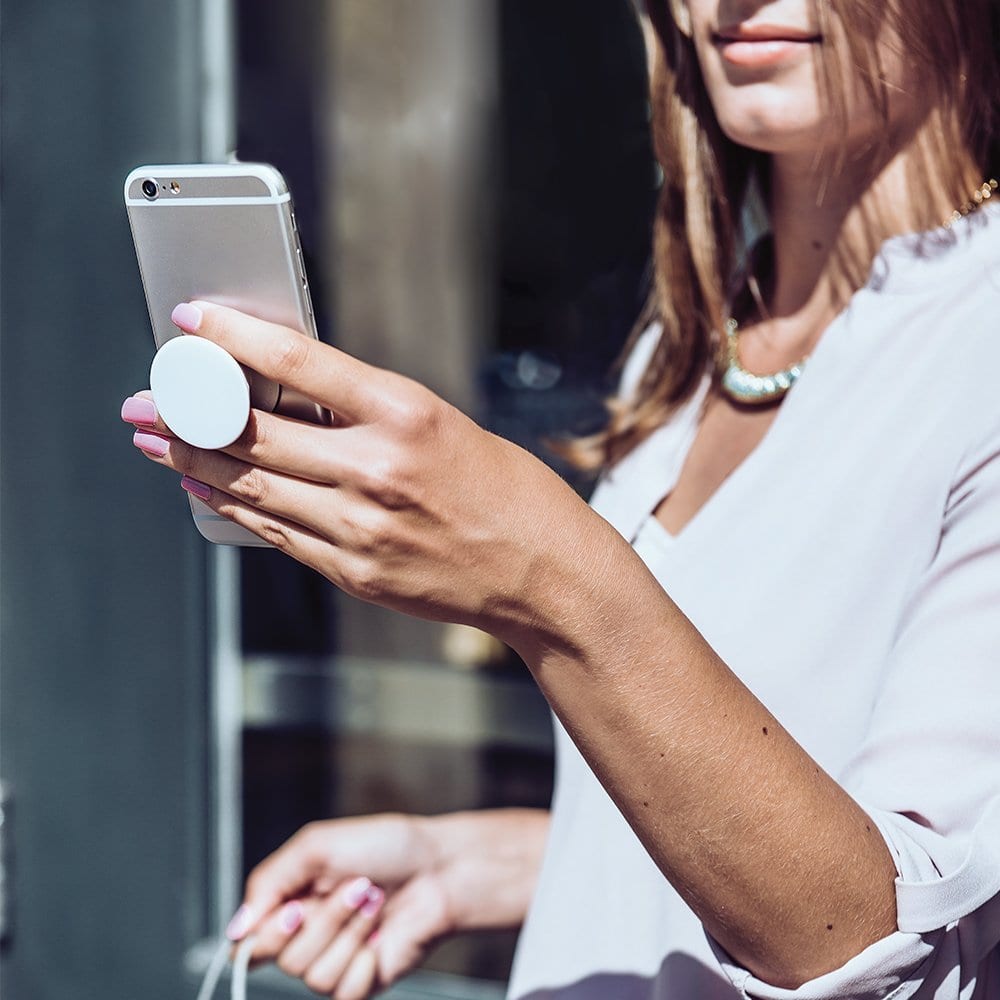 Aren't these such fun stocking stuffers ideas for everyone on your list? I love them. There are a few I really hope end up in my stocking this year ;)