10 Things Women Over 40 Should Buy for Themselves
Last Updated on April 14, 2019
There are some things that women over 40 should buy for themselves! Now that I've celebrated my 40th birthday, I've compiled a list of the top 10 things I believe women over 40 should treat themselves to just because.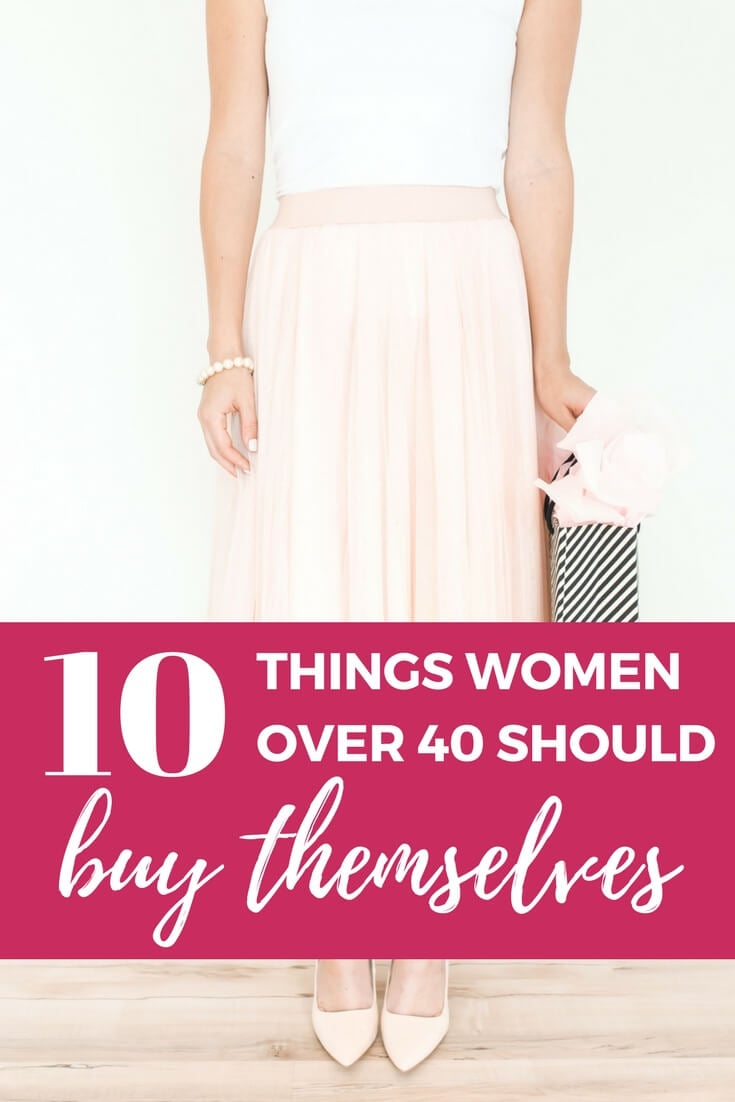 I turned the big 4-0 recently and I'm not quite sure why, but I have suddenly become more willing to invest in things that I never would have before. And the things that I have purchased for myself have me wondering why in the world I waited until I turned 40 to treat myself to them. So if you are reading this and aren't 40 yet, do yourself a favor and don't make yourself wait until you cross the milestone.
Now, before we dive into my list of 10 things every woman over 40 should buy for themselves, let me stress two things. First, the things on this list are what I would call "luxury" items. These are not every day splurges, at least not in my world. These are kind of a big deal, and a lot of them are pretty expensive. That brings me to my second point… I'm not suggesting that you splurge on everything on this list at once! I'm ticking things off my list slowly and some of the things will require me to save and dream about for a while before I actually take the plunge. So, I guess it's more of a "bucket list" of things I want to purchase for myself. I hope that makes sense ;)
This post contains some affiliate links for your convenience (which means if you make a purchase after clicking a link I will earn a small commission but it won't cost you a penny more)! Click here to read my full disclosure policy.
10 Things Women Over 40 Should Buy for Themselves
1) A pair of NICE pajamas– If this seems like a weird one, let me explain. I've spent all of my adult life sleeping in old t-shirts and boxer shorts or inexpensive PJ bottoms from Old Navy, that I bought for 40% off. And then I would wear them until they had holes in them and were totally unpresentable to anyone outside my immediate family. Not cool. So, a while ago I decided life is too short to wear ratty PJs. And I ordered myself a really nice pair of Soma Pajamas. OMG, I wish I had done it a decade ago. They are so comfy and pretty! The cool nights fabric is amazing. I'm officially addicted to nice PJs now.
It doesn't matter where you order them or what they look like, but they should look good and feel amazing. And that's probably going to require you to spend more than you've ever spent on PJs before. Just go for it. You'll thank me.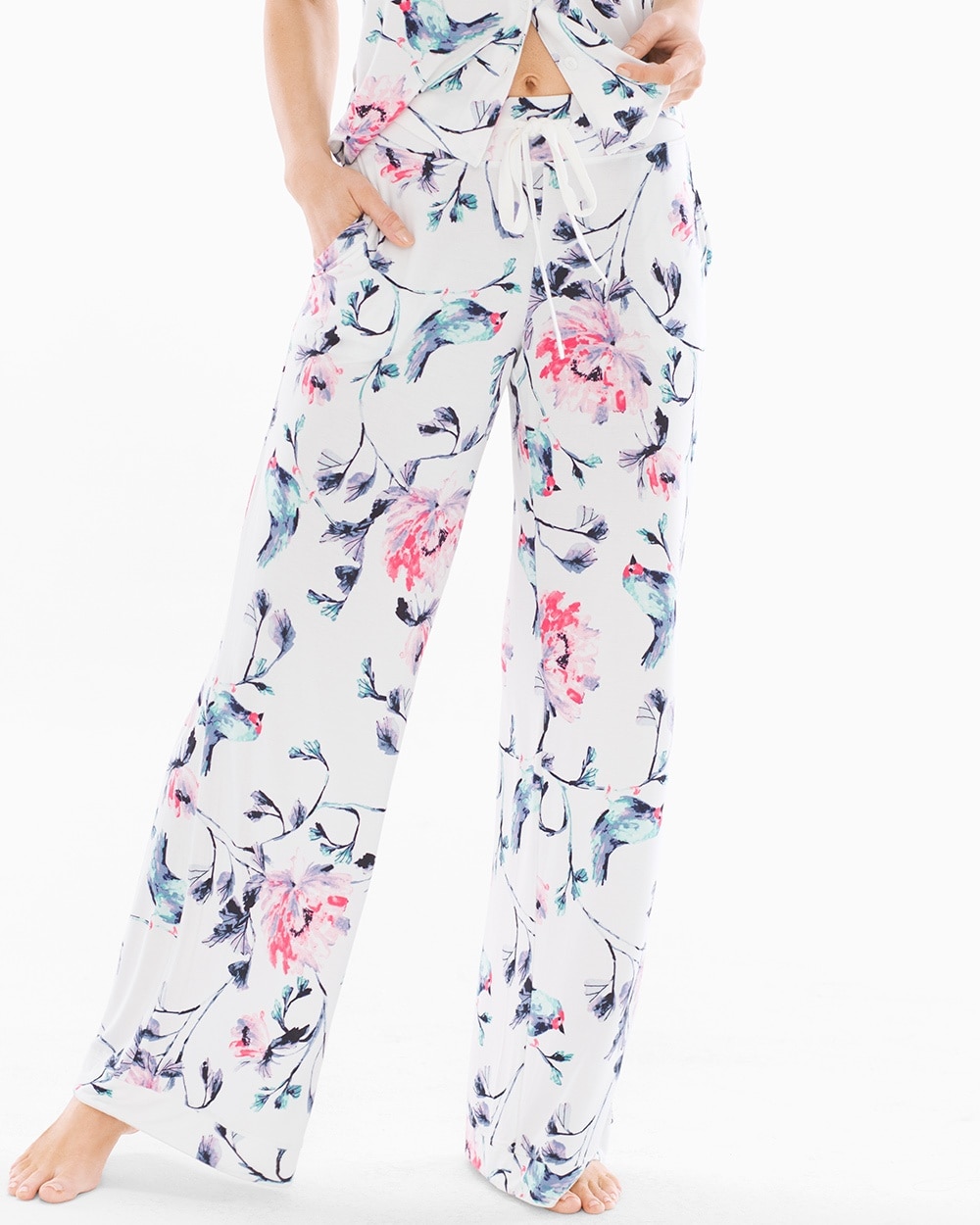 2. Good quality leggings- Alright y'all… Have you ever been out in public and seen a middle-aged lady bend over in a pair of leggings and think, "Oh good, Lord! I can see that woman's skin straight through those leggings!" Not cool. Not cool at all. Those leggings are too thin (and, side note, it probably means she was wearing leggings as pants, which I am 100% against, but that's another subject all together). Ladies, you need a pair of nice, thick and super comfy leggings. And again, that means you're going to have to spend a little more money. I bought these Spanx leggings for myself a couple of months ago and I will NEVER go back to cheap, thin leggings again. No one will see my flesh even when I bend over because my leggings are nice and thick (and I also only wear dresses or tunics long enough to cover my butt because leggings aren't pants, but again, I digress).
3) A meal delivery service- This next one may not be for everyone, BUT if you are at all unhappy with your weight OR eating habits, you should really, really consider Bistro MD. Bistro MD offers different meal plans that are designed to help you lose weight (if that's your goal) and eat more nutritious foods in appropriate portions. Here's the thing. I generally made healthy food choices, but I was eating too much. I had really lost sight of normal portion sizes. Like, it was a real situation. So I ordered Bistro MD for 4 weeks. I thought of it as a "brain reset." It's the best thing I've done for myself in a long time and the food was GOOD.
This is not anything like Lean Cuisine or other frozen "diet meals you may have tasted in the past. I wish I could have done it indefinitely, but it's not an expense I could carry indefinitely, but 4 weeks was long enough to retrain my brain on portion sizes. And it was a total treat to have all of my lunches and meals prepared for 4 weeks.
I was worried that it would be weird to eat different meals than my family, but it wasn't at all. I would place my meals on a regular plate and heat them up and then sit down and eat as usual. It was really a complete non-issue.
4) A good pair of jeans- Treat yourself to a GOOD pair of jeans. I've spent my entire life wearing super inexpensive jeans (think $20). But my good friend from college would not stop singing the praises of Madewell Jeans. Well, I finally ordered myself a pair. I was super skeptical that these jeans were going to be worth the price. But I have to admit, they are pretty great. Annnnnnd, I was even more skeptical about the high-waist situation because I am no skinny supermodel. But I not only find them more comfortable, I actually find them more flattering. So yes, very good purchase. Madewell may not be the best brand for you, but shop around and find yourself a good, high-quality pair of jeans!
5) Something that will help you keep your house clean without lifting a finger- So this may be just me, but I'm sick of seeing dog hair on my floors. But I also don't want to vacuum, sweep or dust mop all the time. To borrow the words of Sweet Brown, "Ain't nobody got time for that!" Nope. I want clean floors without doing the work. Does that make me spoiled or lazy? Maybe. But a Roomba is on my list to buy some time this year. My husband is not in favor of the Roomba, which is why it will need to be something I treat myself to. Maybe for Christmas ;)
6) Quality skin care products- About 6 months before my 40th birthday, I started paying attention to my skin. I'm pretty darn lucky to have "good" skin, but I realized I should probably do a little bit more to preserve that feature :) But I had never spent much money on skin care (I mean, seriously, if I washed my face, it was with whatever soap was in the shower). So when a good friend of mine started using and selling Rodan and Fields, I was intrigued but a little bit SHOCKED when I heard the price. But after thinking about it, I remembered that our skin is an organ, just like our heart or lungs. And then I felt a bit better about spending the money on it. Not great, but better.
But then I used the products. And I felt TOTALLY okay with how much I paid for them. Now, I'm not saying Rodan and Fieldss is the perfect solution for every person. And even I don't love every single one of their products. BUT, I do think women over 40 should treat themselves to high quality skin care, no matter what brand it is!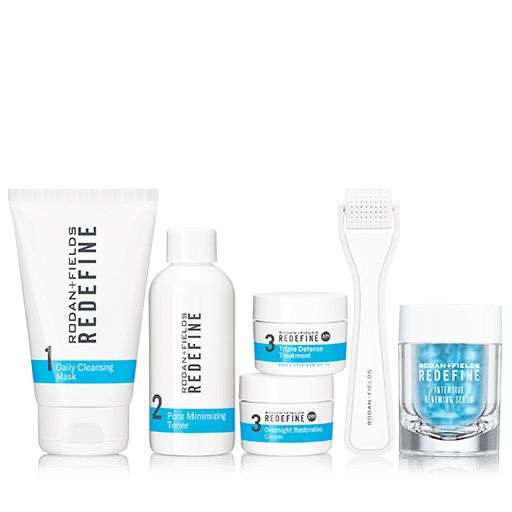 7) A statement coat- I've decided life is too short to wear boring coats, y'all. I bought that pink stadium coat for myself this past Winter, but if I hadn't, I would be buying this Trina Turk Wrap Coat. You do not need to spend a fortune (I got my pink coat when it was 50% off, so I paid less than $100 for it).
8) A piece of exercise equipment that you LOVE- My wise friend Thea recently said to me, "I've just decided I'm not going to do any form of exercise that I don't love anymore." Y'all, it was such a weirdly eye-opening statement for me! I was a swimmer when I was young, and I do still enjoy swimming, but I do find it very time-consuming and not at all convenient, so I never do it. I wish I loved running, but I hate it. I wish I loved strength training, but I don't. I realized that the ONLY other form of exercise I have ever enjoyed is spinning. So last week, I sold my treadmill and I ordered a Peloton Bike. 
The decision was partly because Joe is having hip surgery in the next few weeks and he will benefit from biking during his recovery. But it was also heavily driven by the fact that I am confident I will exercise more because I actually love spinning. Yes, it's a HUGE investment. Like, it kind of made my nauseous when I gave them my payment information. But I think it was a great decision for me. I'll keep you posted. It's being delivered tomorrow! ;) But the HUGE expenditure on this bike is why I'm going to have to hold off on my Roomba for a good while.
9) Decent makeup– I've never really worn a lot of makeup, mostly because I have ZERO makeup skills and don't know how to put it on properly. Well, around the time I turned 39, I developed rosacea. So my cheeks are usually rosy, but not in a cute way. But, I don't want to wear foundation on my entire face. I tried a bunch of inexpensive concealers, and they all sucked. Then I tried one "moderate" quality concealer and it was better, but it still wasn't great. So I finally did some research to find a high-quality concealer to cancel out redness. And it led me to this neutralizing concealer. It's a teeny, tiny little tub of concealer costs over $30. WHAT?! But, I drove myself to Ulta and tried it and was astounded by how effective a teeny, tiny drop of this concealer is. All I have to do it dab it on my cheeks and nowhere else. It blends beautifully and I don't have to wear makeup on the rest of my face.
Now, you may not have any issues with redness or rosacea and this concealer may not serve you at all. BUT, the point is that women over 40 should probably upgrade their makeup. I am now convinced that in the world of makeup, you get what you pay for.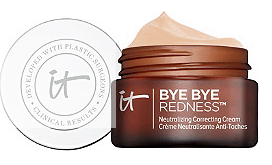 10) A statement bag– Let me start this one by saying I do not think a statement bag has to be expensive. My FAVORITE statement bag that I have carried for nearly 3 years now is from Target and it cost $40. And I still looooooove it. But you should carry around a bag that you love and that is a reflection of your personality :) It won't surprise you that I love a colorful handbag. I'm super in love with this blue Dooney and Burke handbag.
So there you have it. Those are the 10 things I think women over 40 should treat themselves to. Not all at once, and don't go in debt for any of it. But create your "bucket list" of things that you really want to treat yourself to over the next 5 years or so. You'll older self will thank your younger self :)

[go_portfolio id="affordable_decor"]