20+ Creative Decoupage Ideas Anyone Can Do
Do you love craft or DIY projects? Do you enjoy working with your hands? If so, then decoupage might just be the perfect medium for you. Decoupage is the art of decorating objects with paper cut-outs, glue, and varnish. And there is a reason the art of decoupage has been around for centuries and is still super popular–it's a great way to breathe new life into old items or to create unique, personalized gifts for friends and family. In this post, I'm sharing some of the most creative decoupage ideas I've seen–everything from upcycling old furniture to creating small giftable treasures.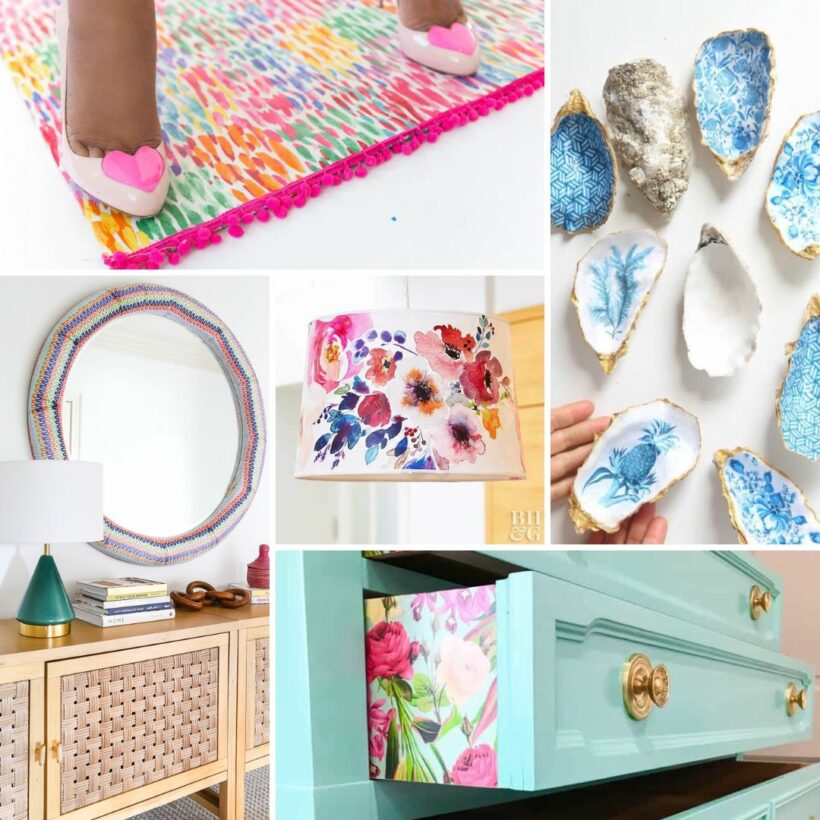 Whether you're a seasoned crafter or a beginner, there's a decoupage project on this list you can tackle. But first, learn a little about decoupage and what you need to do it!
What is Decoupage?
Decoupage is a crafting technique that involves using a decoupage medium (similar to glue or varnish) to layer paper or fabric onto the surface of an object and then using more of the medium as a sealer on top. The results are a unique and totally customized piece! It is simple to decoupage and it can be done on almost anything from furniture to picture frames to flower pots. Decoupage has been around for centuries and is still a popular craft today, with endless possibilities.
What is Mod Podge?
Mod Podge is a brand of decoupage glue. It is often called "Modge Podge," but I promise the correct name (and pronunciation) is MOD Podge! The most popular brand of decoupage medium, it is a water-based formula that dries clear and provides a strong, durable bond between 2 materials. Usually, it is for decoupaging paper or a similar material onto another object.
Mod Podge can be used as both an adhesive and a sealer, making it an ideal choice for decoupage projects. It is available in a variety of finishes, including gloss, matte, satin, and more, allowing you to choose the perfect look for your project. You can buy Mod Podge virtually any place craft supplies are sold. Ask any DIYer what one of the best and most versatile craft mediums is on earth…"Mod Podge" will be the answer!
What Can You Decoupage?
You'll see from the decoupage ideas below that almost any surface can be decoupaged, including wood, ceramic, glass, metal, terra cotta, and more! You can use tons of different materials to decoupage onto surfaces, including napkins, fabric, newsprint, magazine cutouts and scrapbook paper. The possibilities with decoupage are nearly endless and if I tried to list them all we would be here all day. That is what makes it one of the most popular craft projects out there! I love that you can make old pieces feel totally new and change things to match your style and decor.
The Best DIY Decoupage & Mod Podge Projects
I hope after seeing these incredible ideas you are convinced that decoupage is a wonderful way to express your creativity and breathe new life into old items. Whether you're a seasoned crafter or a beginner, there's no limit to what you can create with a little Mod Podge, paper, and imagination. So go ahead and try out one (or all!) of these 20+ creative decoupage ideas. You'll be amazed at what you can do!
Wondering how I approach transforming rooms and spaces in our home? Check out Designer in a Binder®.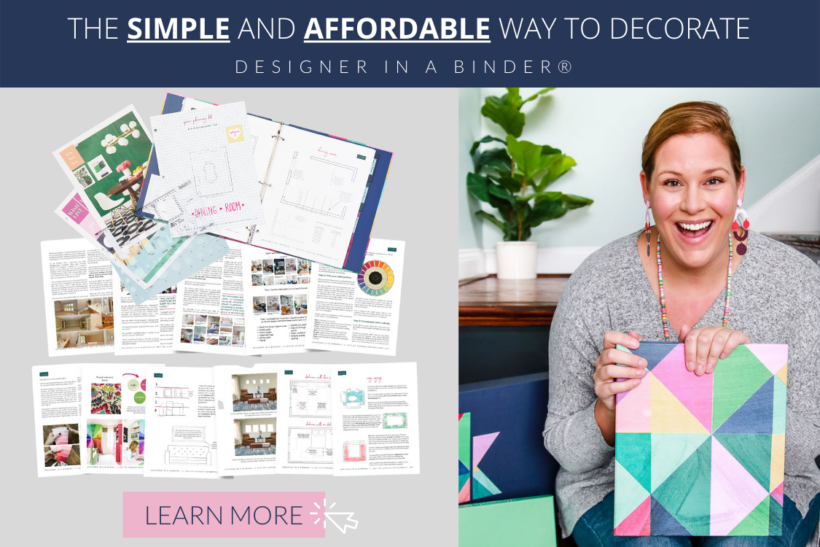 And if you want exclusive content and behind-the-scenes sneak peeks, be sure to subscribe before you head out!