Our linen closet is more of a problem than it is helpful. No more! Check out our linen closet solutions and plans.
Hey friends! If you read my blog regularly or have taken my "real-life" house tour on Instagram, you know I'm pretty tidy and clean. And some of you would say that's an understatement. But y'all, there are plenty areas of my house that are a hot mess (at least by my standards). While I'm VERY happy to have a linen closet for storing towels, sheets, medications, batteries, etc., it's soooo disorganized at this point that it's a source of regular annoyance for all of us.
This is what our mess of a linen closet looks like and has looked like since we moved into our house over 5 years ago.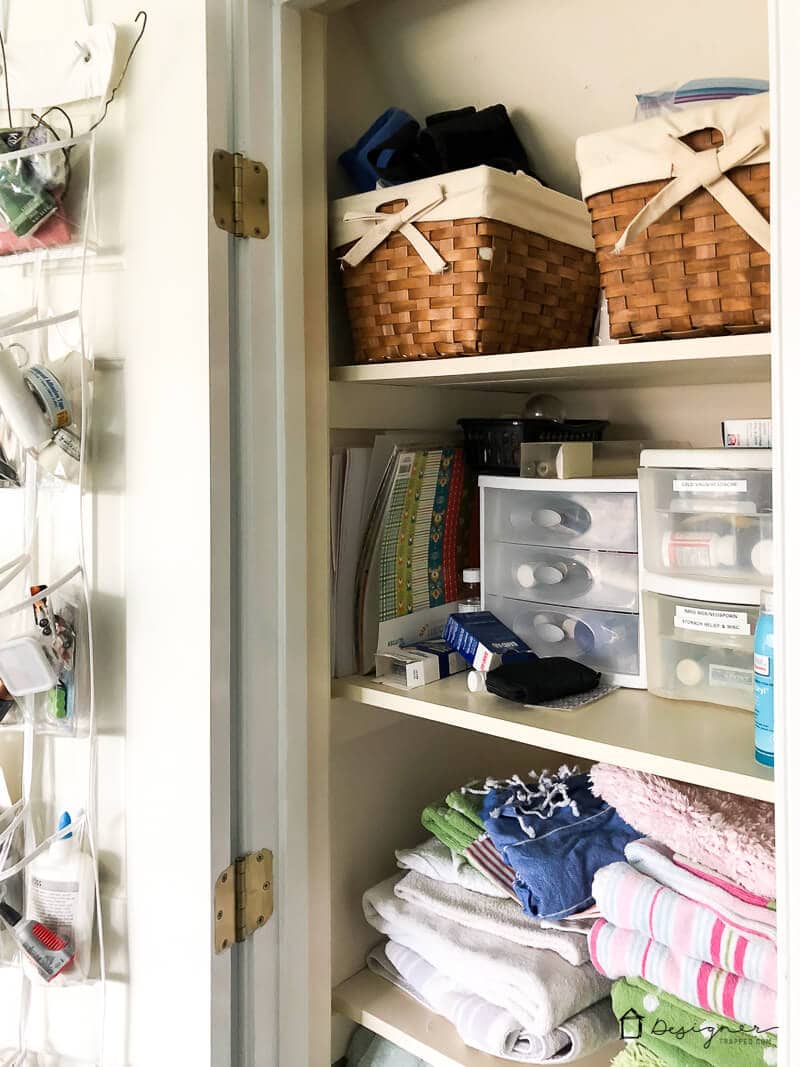 The good news is that it's such a small space that we can totally revamp it and make it work for us without spending much time or money on it. Wooo hooo. But of course, we aren't just tackling the function of it. We are also going to make it pretty :)
With that in mind, take a look at the mood board for our linen closet.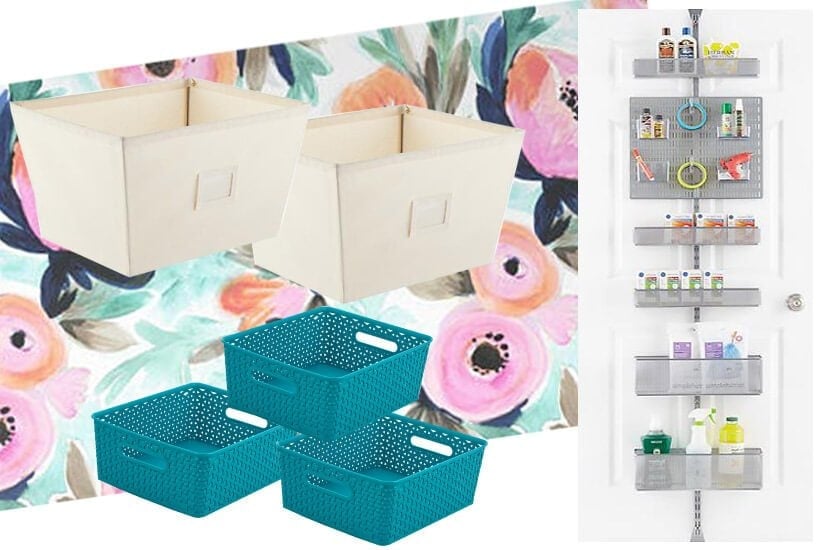 We are super lucky that we already own a bunch of the stuff we need to implement some much needed closet solutions. The Elfa system for the door was previously used in another closet (where we no longer need it) and we've owned the canvas bins for about 14 years–we were on the verge of donating them a while back. So glad we didn't!
I'm finally tackling my fear of wallpaper commitment in this closet :) Why? Well, it's a small space AND I found this removable wallpaper that I am pretty much obsessed with. You probably already know that if you follow me on Instagram where I shared this photo a while back, lol! I told Joe if I was to exist in wallpaper form, I think this is the wallpaper I would look like. He sighed and called me dramatic (how dare he?!).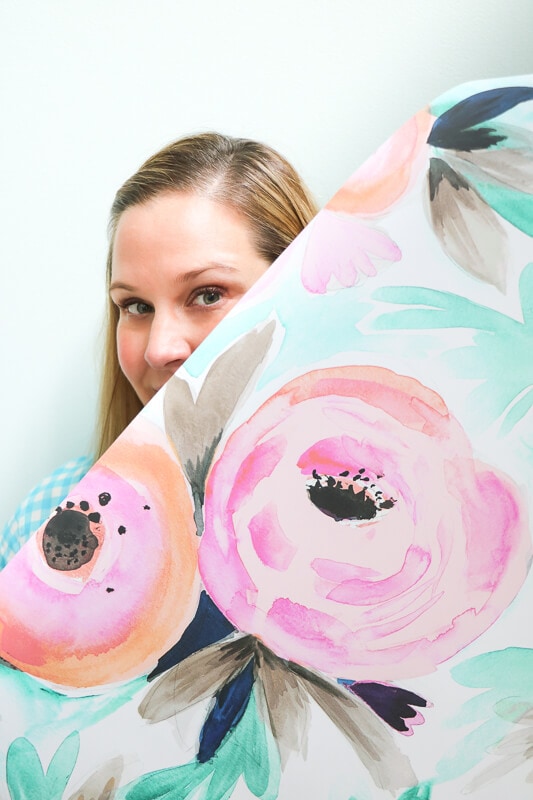 Alright, that's it for now. I emptied the closet the other day and plan to begin painting and wallpapering tomorrow. So friggin' excited to get this project checked off the list! I've included a source list for you in case you are wondering about where we've found some of the items.
Source list: