Interior Trim Color Ideas (That Aren't White)
Last Updated on July 27, 2022
Interior trim doesn't always have to be white! Contrast trim is seriously on-trend right now for good reason. These interior trim color ideas are sure to inspire you.
Well friends, I'm sure you've heard by now that we are moving. Our beloved house that we have transformed one room at a time is under contract and we close on our new house soon.
We still aren't planning on sharing full "before" photos of our new home until after we close on it (call me superstitious) but we did answer lots of questions about it in this podcast episode. And we shared the first two photos of it here.
What I don't think we've mentioned before is that we have some design challenges to overcome in our new house (surprise, surprise). One of the biggest issues in our new house is the trim color. Our new home is traditional in style, so there's a ton of beautiful trim. Seriously a lot. Take the dining room ceiling as an example (and wow–I just officially shared the 3rd photo of our new home ?).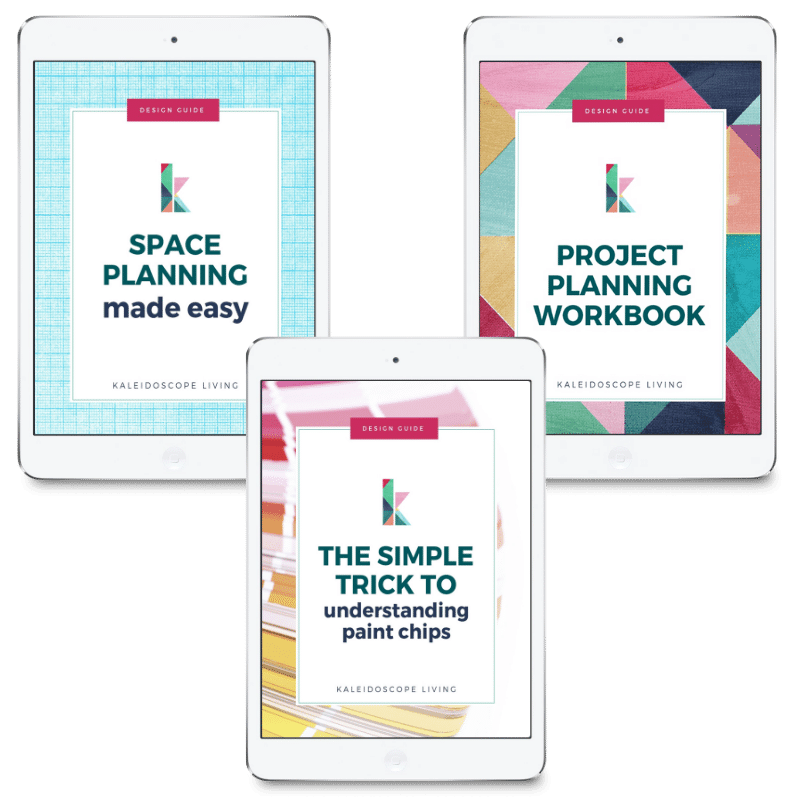 Get my FREE design guides when you subscribe!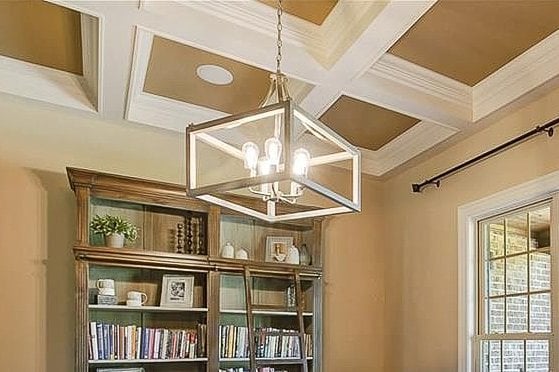 And what you may have noticed from that photo is that the trim isn't a "pure" white, which is what we have always painted our trim. Nope, it's Divine White by Sherwin-Williams, which is an off-white color (pictured below).

I initially freaked out about the trim color for a couple of reasons: 1) we've always chosen pure white trim and 2) with so much molding in our new house, we can't afford to hire someone to paint it and there's NO CHANCE we are tackling this amount of trim on our own.
But after talking to Joe about it and knowing we want to paint nearly every room in the new house a neutral white color, I said, "you know, I think the trim color might look kind of cool against white walls." Joe was unconvinced. But I could picture it in my head!
Surprising Interior Trim Color Ideas
To prove to Joe that there are interior trim ideas out there that do NOT involve pure white trim, I started doing some research. And after I did, I felt like an idiot. After all, I've read about the hot trend of contrast trim more than once. But I had never really thought about off-white serving as a contrast interior trim color until I discovered these images.
Cream/Ivory Interior Trim
Turns out, I was right! I do LOVE the look of ivory/cream trim against pure white walls. These images were my inspiration for the majority of the rooms in our new home.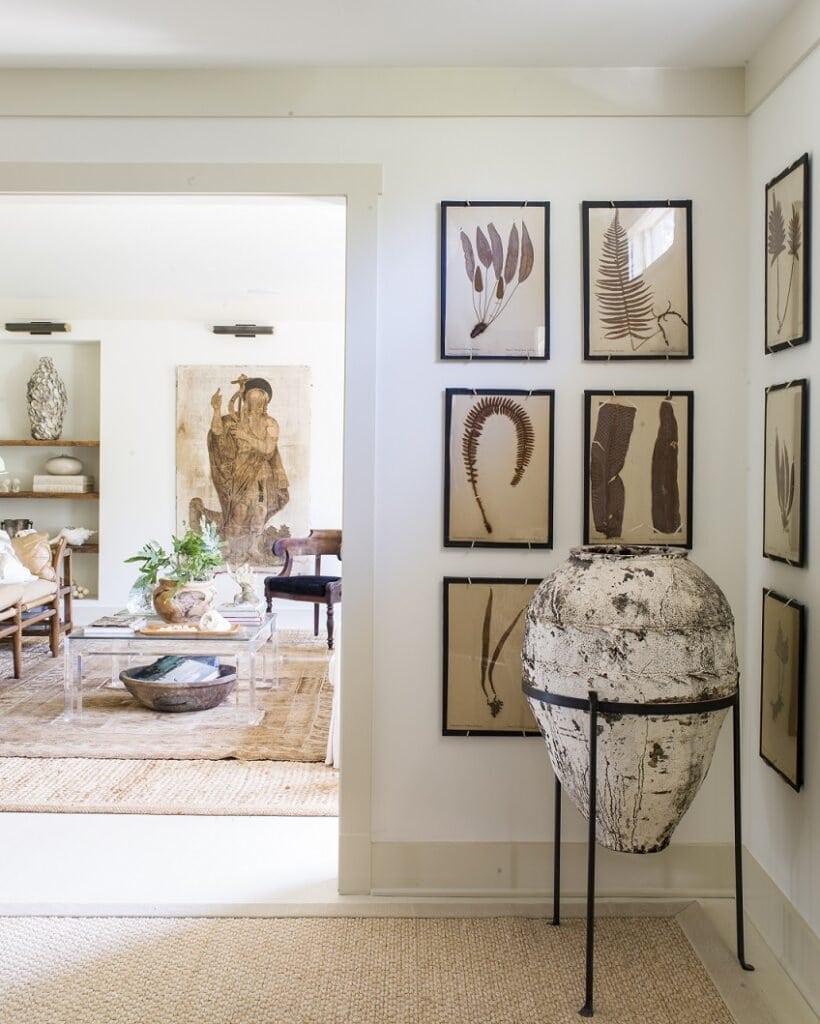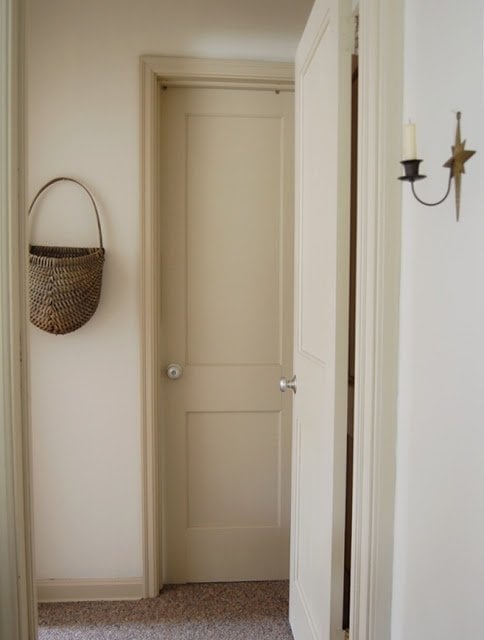 We went for ivory trim and white walls in our home and LOVE the result! Our walls are Pure White by Sherwin-Williams and our trim is Divine White by Sherwin-Williams. You can see how it looks in our bonus room and bedroom below.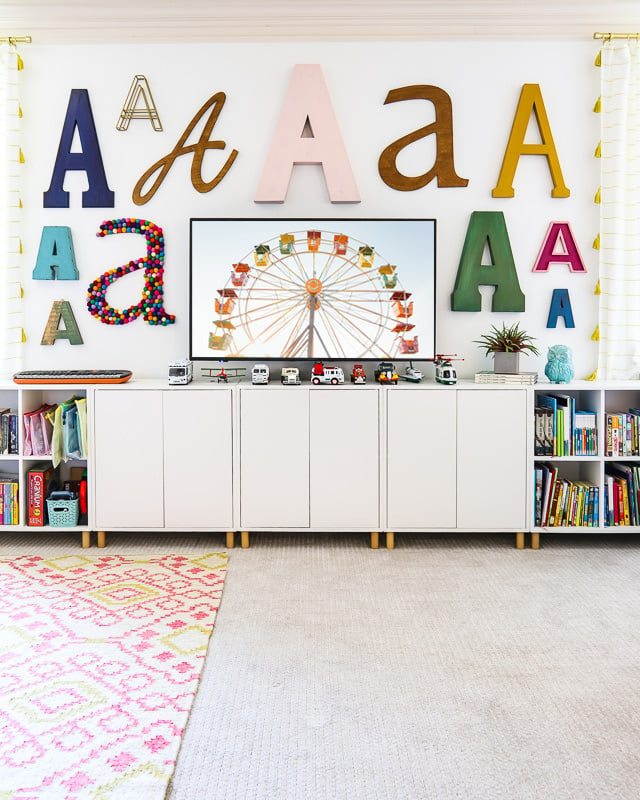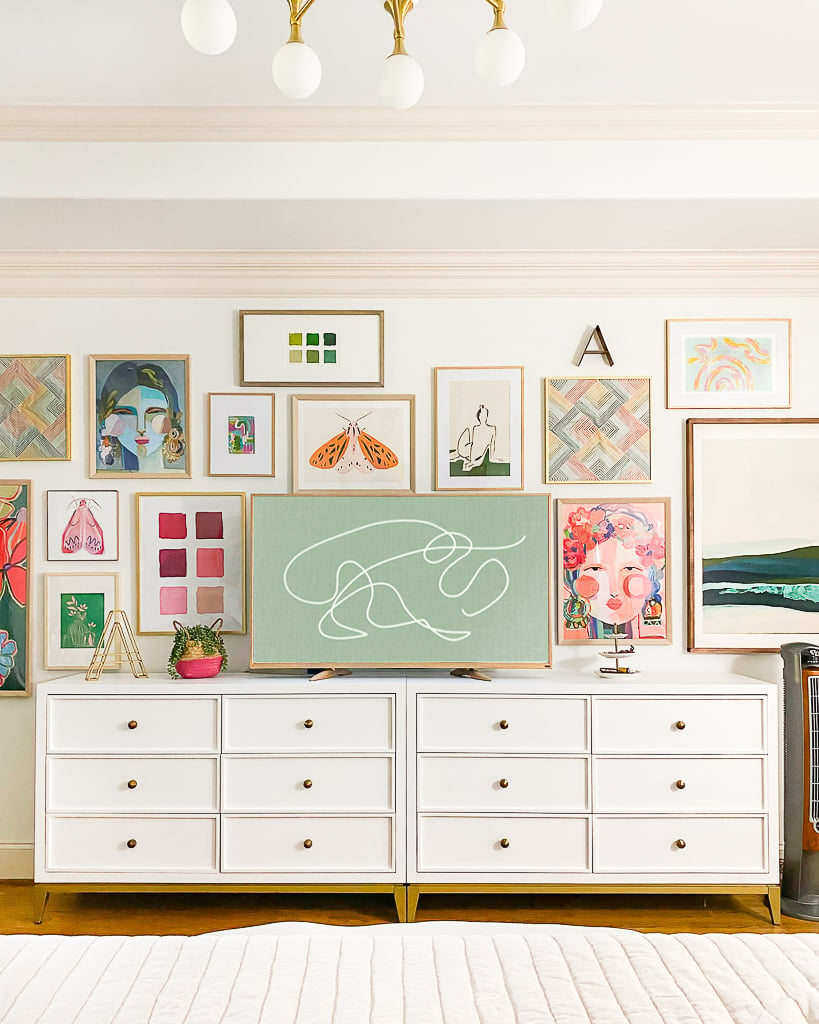 And the image below inspired the color palette for our dining room. I loved the ivory, white and navy blue paint color all together in one space.
This is how that same color palette looks in our navy blue dining room. All of the trim in the dining room is ivory (Divine White by Sherwin-Williams).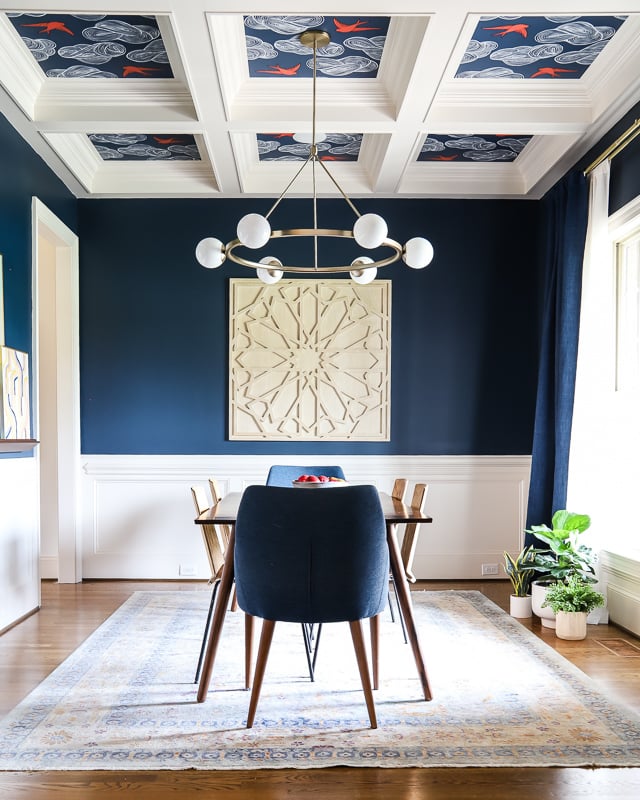 So, that's the plan for our new house, but there are so many other interior trim color options that do NOT involve "traditional" white. Check out some of these other incredible options that I would totally consider if it was in the budget (or if we were starting from scratch).
Gray/Greige Interior Trim
It's no surprise that gray and greige are popular choices for interior trim. They are beautifully neutral without being boring. Here are a few of my favorite examples of gray and/or greige interior trim that I found during my research.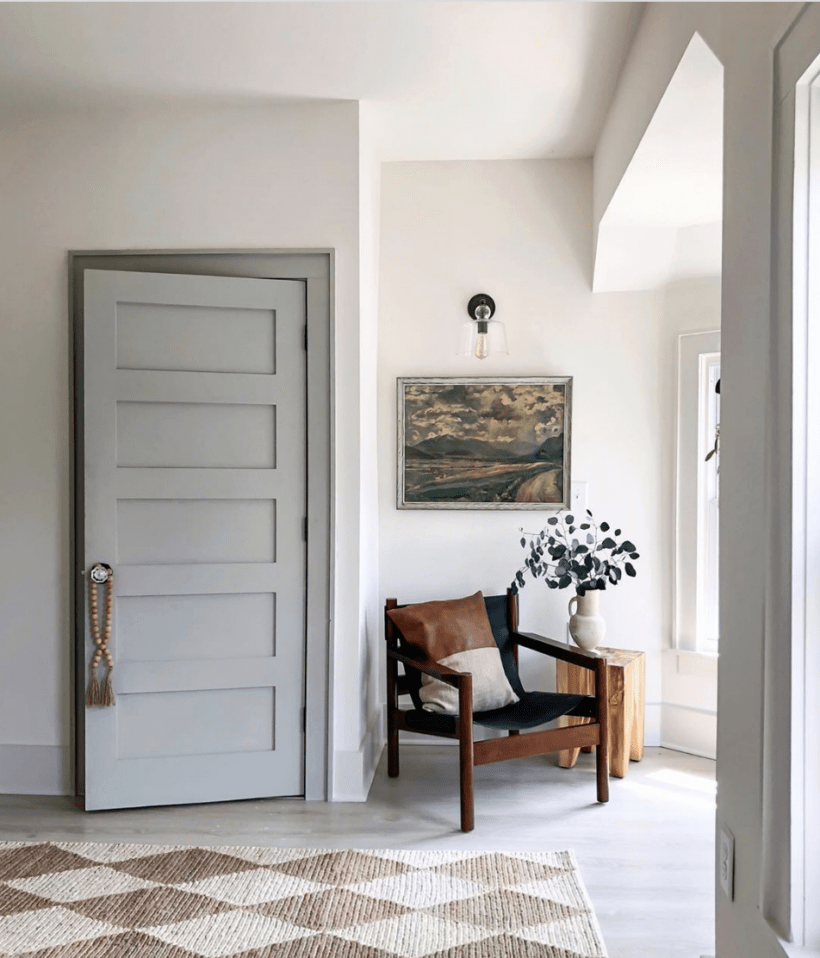 Black Interior Trim
There's no doubt that black trim makes a statement. After all, it's what we chose for the exterior trim of our home! But it definitely has the same sophisticate impact inside a home. Just take a look at this stunning design.
Other Interior Trim Color Options
As a hard-core color lover, it shouldn't surprise you that these "non-neutral" options caught my attention. Just look at these different green trim options. So different, but each one is GORGEOUS.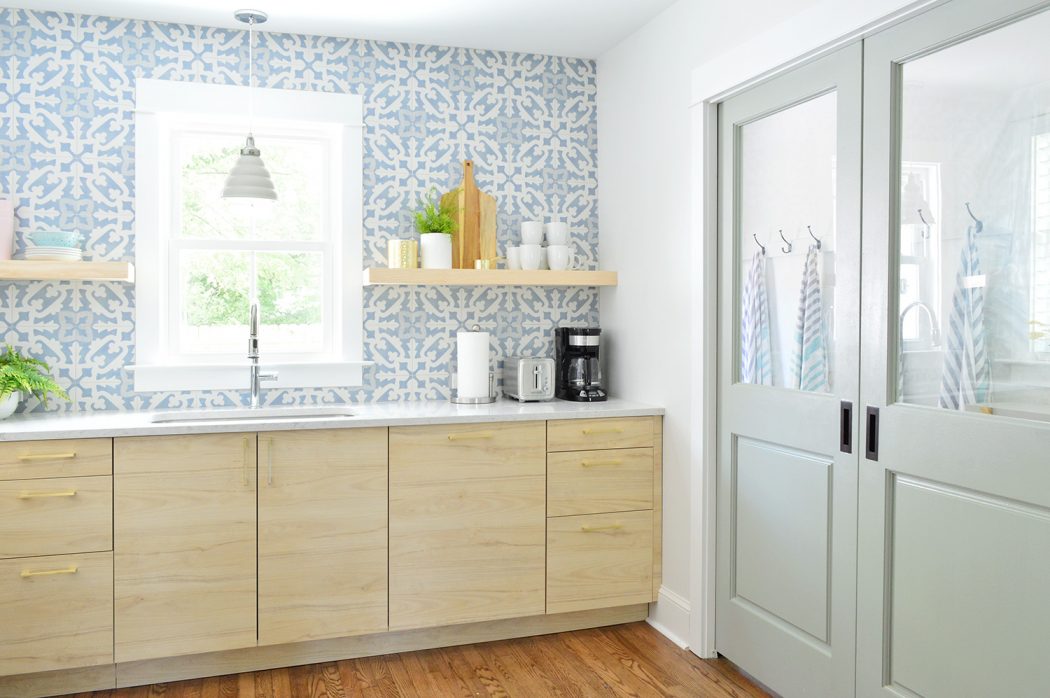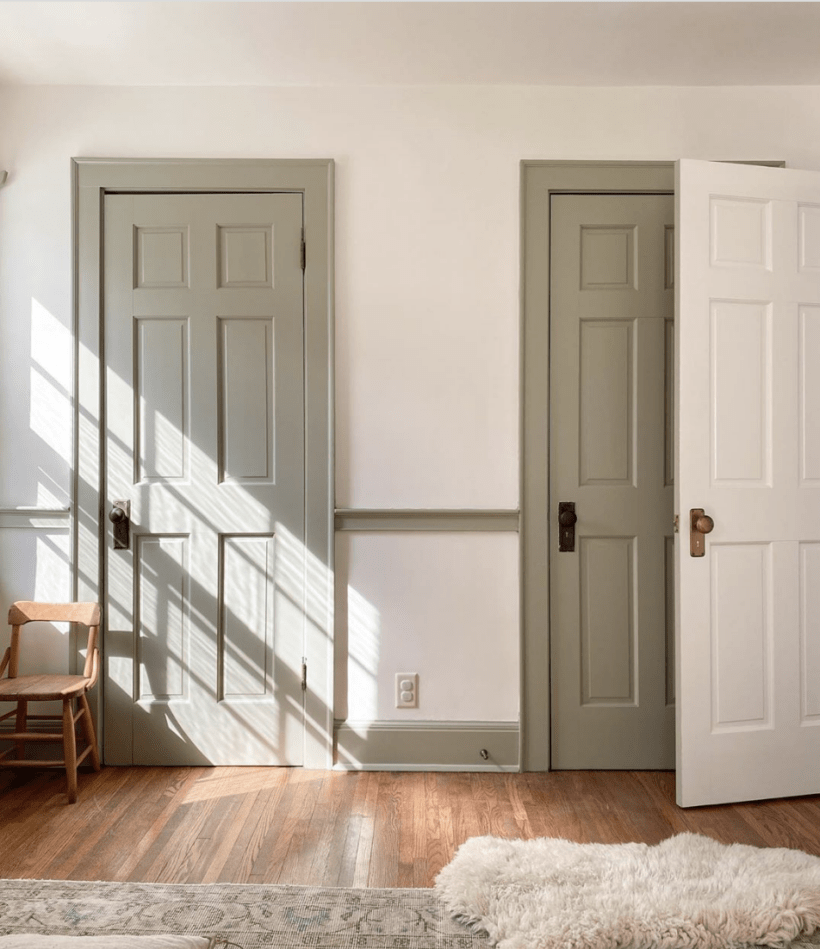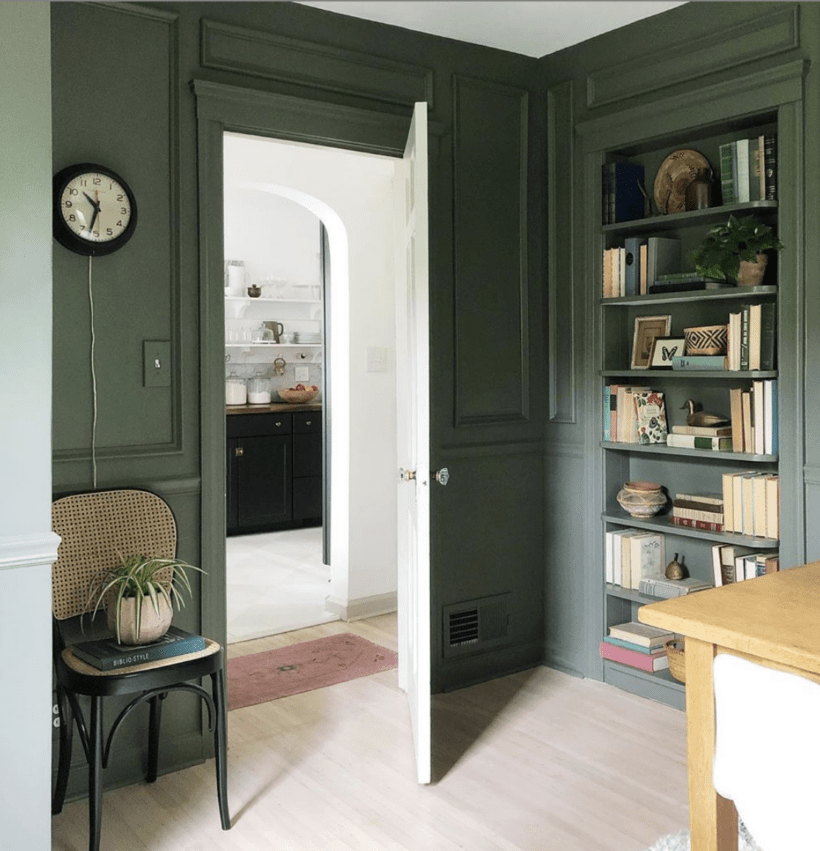 And how about these pretty blue options? You already know I'm a fan of navy on interior woodwork since I painted all of the interior doors in our old home navy blue! And most recently in our current home, I painted the DIY board and batten accent wall, doors and baseboards a pretty teal blue color (Refuge by Sherwin-Williams) in our upstairs hallway.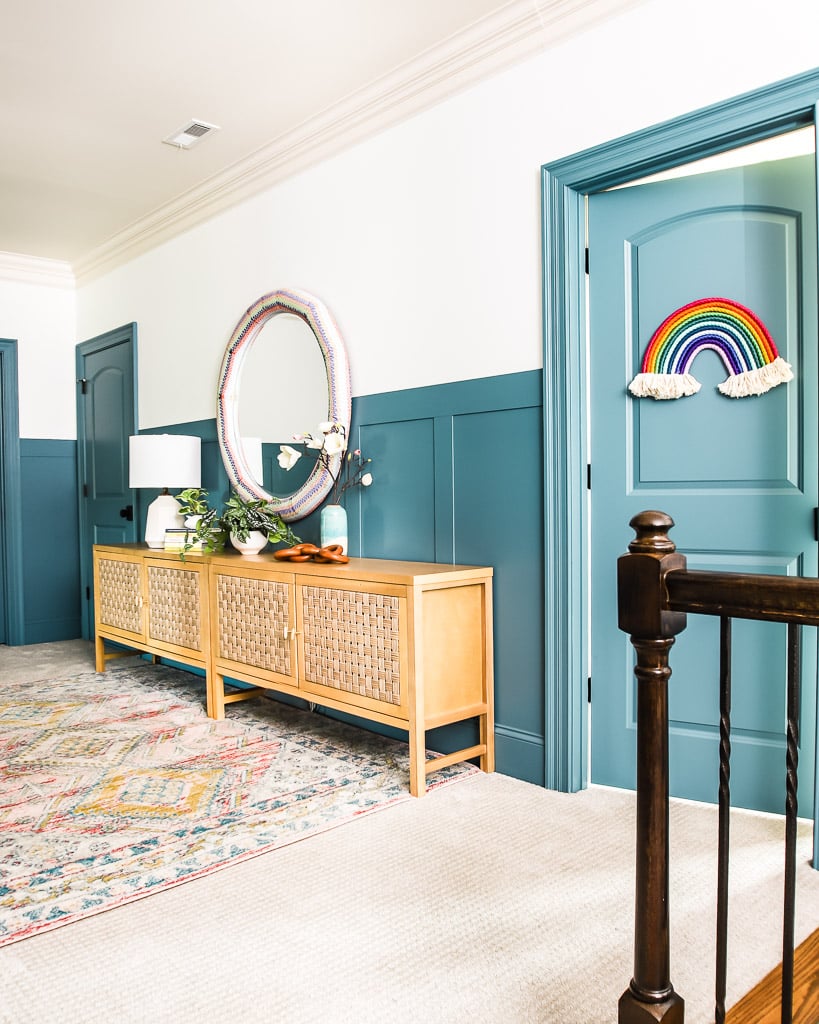 I also love how dark navy blue trim looks against white walls!
Blues and greens are not neutral, but they aren't totally unexpected either. But how about pink?! If I thought Joe would go for this color, I would be all over it. It's so sophisticated and special.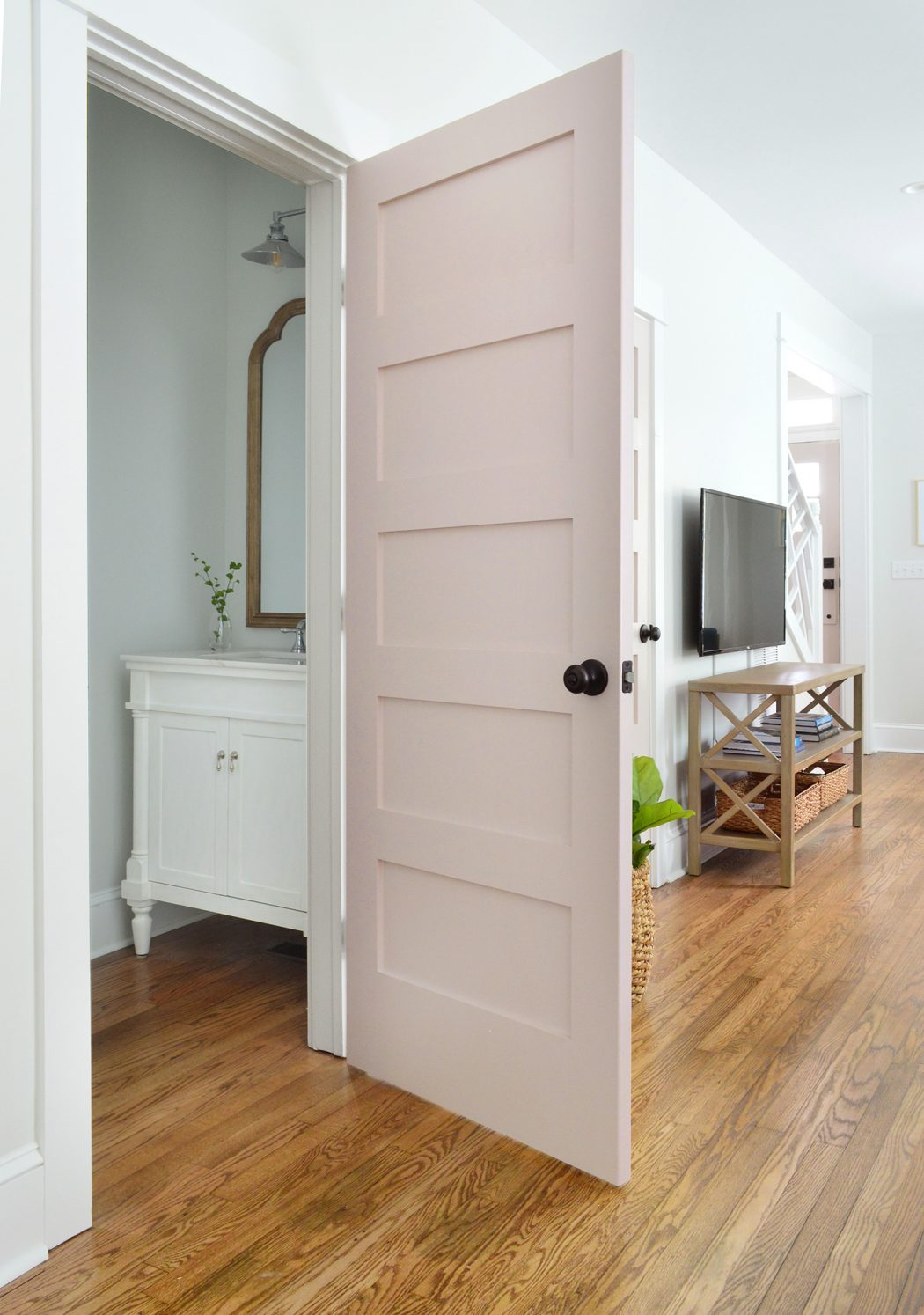 And the yellow on this cabinetry and crown molding is SO FUN.
I could go on and on, but I think you get the idea! When it comes to choosing a color for the interior trim in your home, white is definitely not the only option. I hope these interior trim color ideas have you considering other options for your own home!
I'm certainly excited to venture into the world of contrast trim and will be sure to keep you updated every step of the way! This whole new house thing is definitely going to be an adventure.
Other posts you may enjoy:
Wondering how I approach transforming rooms and spaces in our home? Check out Designer in a Binder®.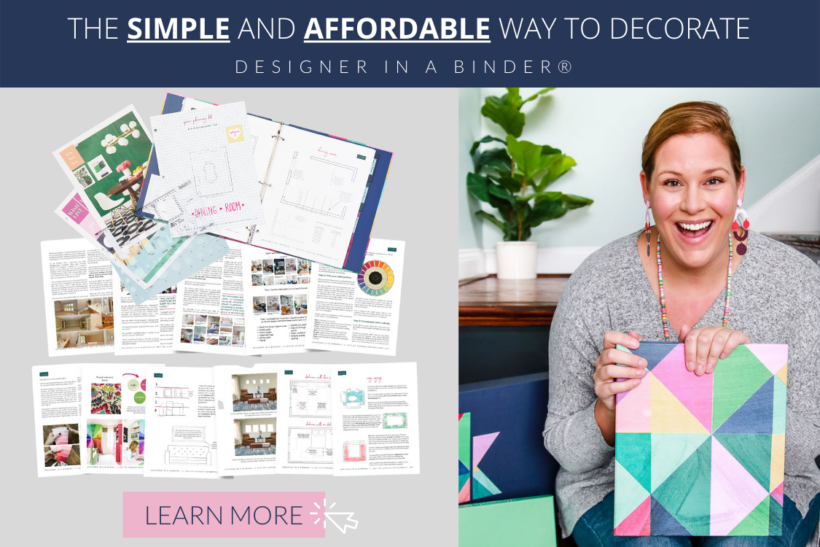 And if you want exclusive content and behind-the-scenes sneak peeks, be sure to subscribe before you head out!


[mv_create key="2″ type="list" title="Design Posts" thumbnail="https://designertrapped.com/wp-content/uploads/2018/05/how-to-pick-paint-colors-1.jpg" layout="circles"]