Ceilings are often overlooked. Maybe that's because we are usually looking down, not up. Are we that pessimistic, people? WHY NOT LOOK UP? The glass is half full, friends! The sky is the limit….and in our homes, the ceiling is the limit. Why not make a big show of it? Why not bust out some serious ceiling bling?
Some people have caught onto the fact that there is a whole wall in most rooms that we could and should attend to. Heather from The Heathered Nest here with you "Designers Trapped" again.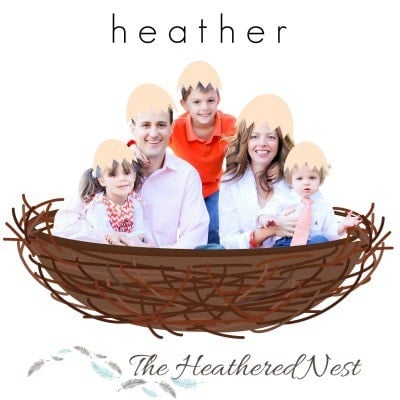 Today, and I'm going to share with you some stunning examples of bringing our ceilings back into our design plans. Check out these awesome, unique ceiling ideas.
There are three types of ceiling treatments we should chat about. The first? Glass ceilings.
As I stand here on my soapbox, here's what needs to be said about glass ceilings. They suck. They are ugly. They should not be used, seen, heard or tolerated anywhere. If my daughter ever encounters such a ceiling anywhere in her future, she will be instructed to turn around, walk home, and grab her sledgehammer. Then she will walk back to that awful place and get to business with said sledge. Besides…who really wants a glass ceiling, anyways? Can you imagine the upkeep? All the fingerprints and nail etching from these motivated, educated, capable souls clawing and scraping to get past that horrendous ceiling? No thank you. Let's stick with some other ceiling treatments, shall we?
Some affiliate links are included in this post for your convenience. Click here to read my full disclosure policy.
1. Medallions
As you can see in the stunning bathroom above, that glam chandelier is anchored on the ceiling by a medallion. Ceiling medallions are available from a variety of places, from big box stores such as
Home Depot
. There are also
a TON to choose from on Amazon
, which means they can be delivered right to your door step! The cost is probably waaaay less than you would think.
Ceiling medallions come in all shapes and sizes, are easy to install, and typically paintable, as well. There are guides for choosing the size of a medallion based upon
size of the room
, as well as
size of the ceiling fixture
being installed with them.
Here's a shot of our dining room, where we installed a medallion to accent our chandelier. We chose to go with a medallion that was smaller in diameter than our light fixture.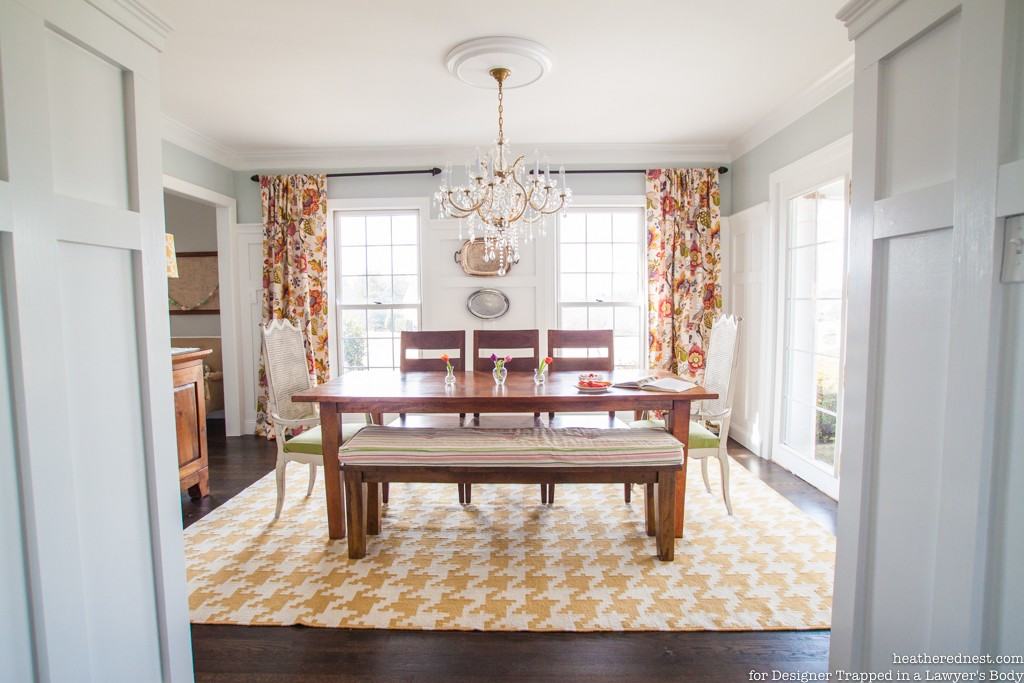 2. Paint
Inexpensive, and not difficult to use, paint can really make a room pop. Check out the ceiling below. I think the highlight of this room is that bold ceiling paint!
Check out the bathroom below. What a gutsy move! A black ceiling. Now I realize this may not be everyone's style or taste, but I think it shows how a painted ceiling can really make the other colors in a room really stand out. Without this black ceiling, the gold hardware and white tile in this space wouldn't be quite so stunning.
3. Wood
There are lots of ways to incorporate wood, or the look of wood on a ceiling. Planked walls are all the rage right now, but planks on the ceiling are just as gorgeous.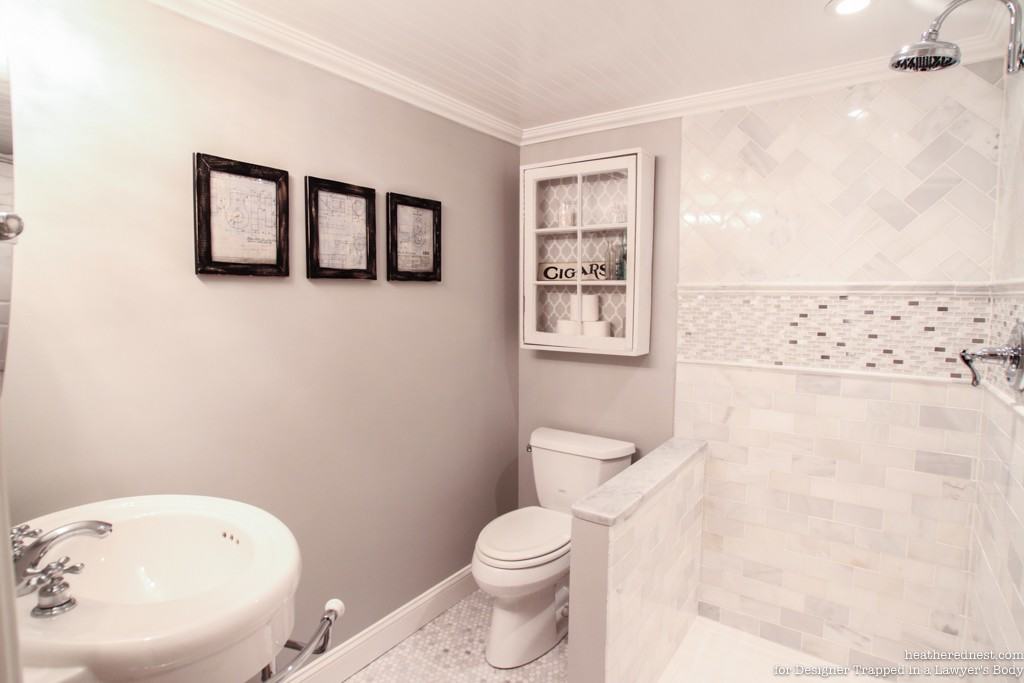 Barnwood or barnboard also makes for a lovely ceiling treatment. I'm biased of course. Here's one of several barnboard ceilings we have in my home. And we've written a DIY tutorial in case you're interested in trying one out in your home.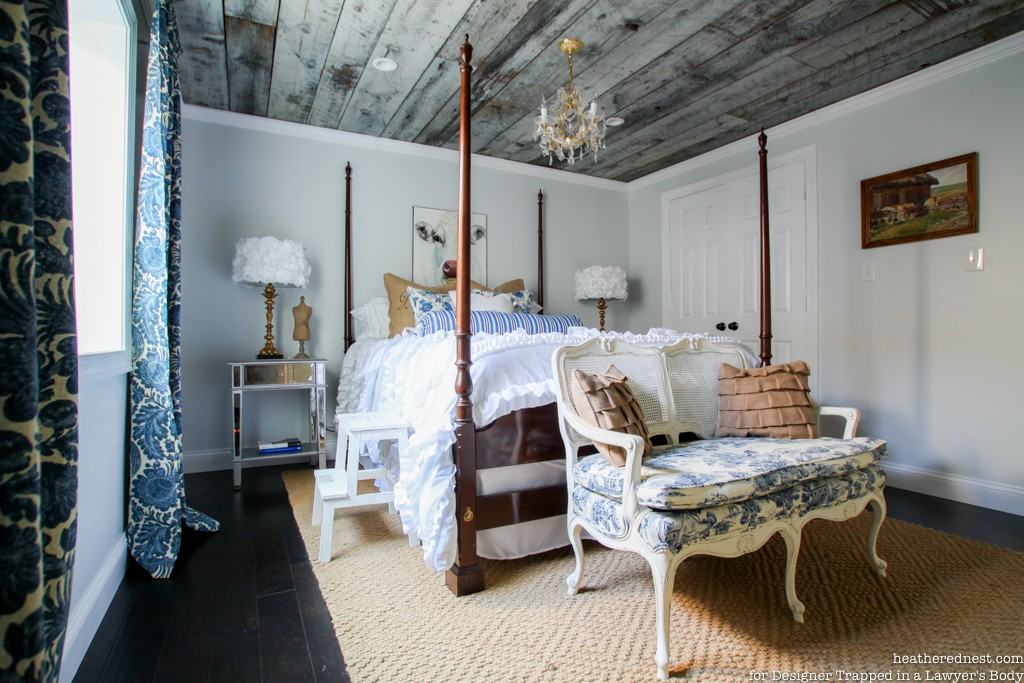 Beams are another winning ceiling element, in my book. Beams can be expensive, but there's a genius, inexpensive hack that makes beams a cost-effective option for more people.
Faux beams.A couple months back, I discussed how to install faux wood beams here on Designer Trapped in a Lawyer's Body. We love having them in our family room. They help make this high-ceiling space feel a bit more cozy.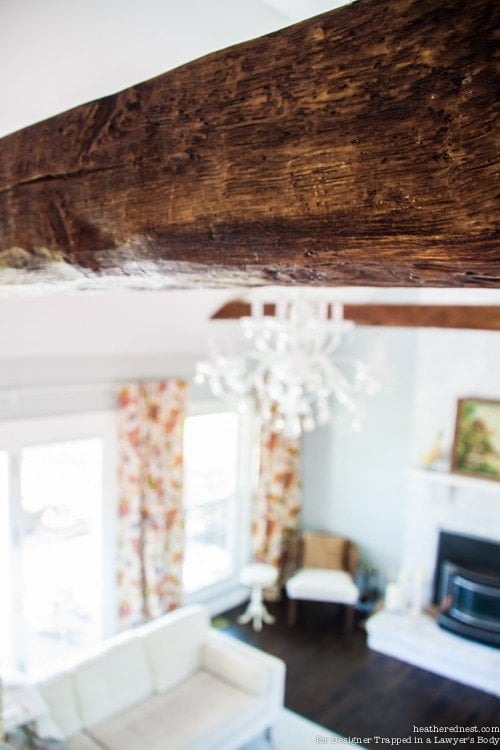 Bottom line is that there are SOOO many ways to dress up the top of your space. So consider dressing up that fifth wall! Why waste them with a total blank canvas? Add some interest! Add some pizazz. Use some different textures and materials up there. But don't consider glass…just sayin'.
It's been awesome to see you guys over here at Designer Trapped in a Lawyer's Body. Don't be a stranger! I would love to connect with you on social media–you can find me pretty much everywhere:
Facebook | Pinterest | Google+ | Twitter | Instagram
​
​