DIY Herringbone Plank Wall (upcyled from an ugly, old fence)!
Last Updated on June 5, 2022
Learn how to turn reclaimed wood into a stunning DIY plank wall! Create an affordable statement wall in a herringbone pattern with this full tutorial.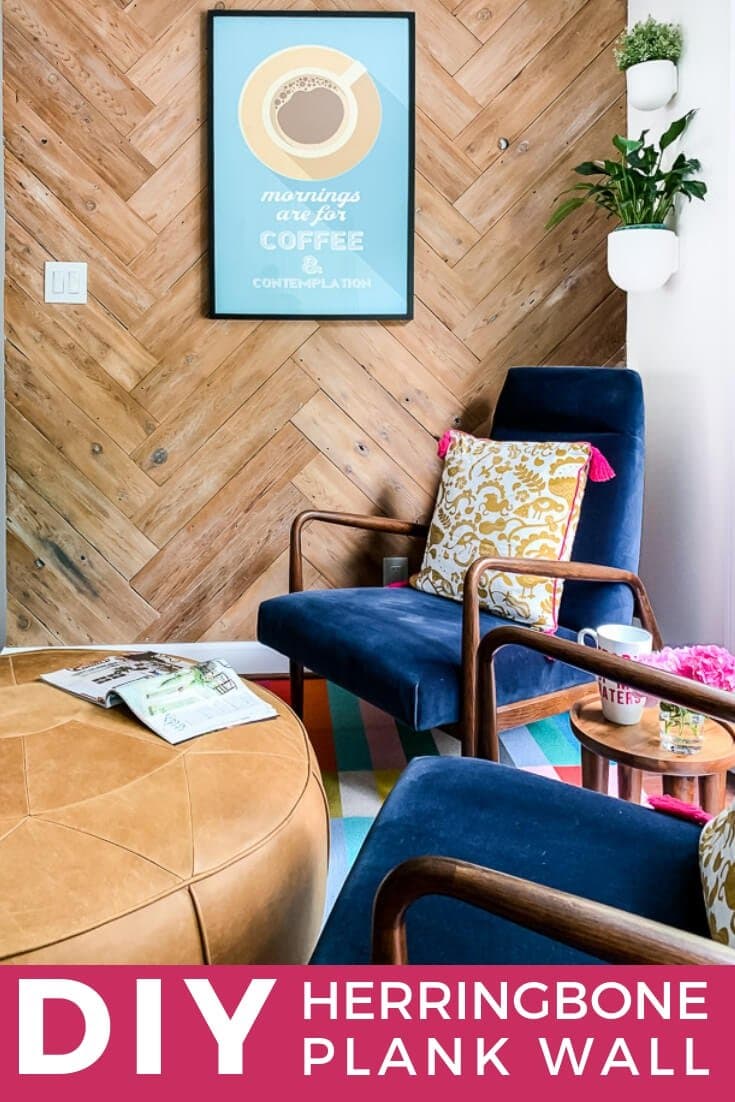 Hey friends! This is an old project that I felt was time to update since our kitchen has changed so much! So, I've updated it to answer some of the most questions we've received about it AND to include new photos. This is still hands-down one of our favorite DIY projects we have ever tackled, which is why we couldn't possibly get rid of it when we recently completed our big kitchen renovation. We also recently installed the easiest DIY board and batten wall treatment ever in our new house, so be sure to check that out if you decided the herringbone look isn't for you :)
We initially created this DIY plank wall way back in 2014, when we gave our old kitchen a bunch of cosmetic updates so that we could save for our complete kitchen renovation. I'm so glad we did! It wound up taking us 6 years to save for our full kitchen remodel! It was worth the wait, but the cosmetic updates we made cost us less than $700 and allowed us to enjoy the space while we saved for the full remodel.
But back to this plank wall! Initially, I planned to create a standard, horizontal reclaimed wood DIY plank wall. And I was excited about it. Then, my marvelous, amazing, genius husband and DIY partner very casually said, "Why don't we do a herringbone plank wall?" WHHHHHHAAATTTT??? I thought he would think I was going out on a design limb by wanting to do a plank wall, so for him to take it up a notch made me the happiest wife on earth! My answer, of course, was YES!
Sourcing Wood for the Plank Wall
Our first hurdle came when we started brainstorming where to get the wood. We did not want to spend much money since we are on a serious budget for our kitchen refresh. We thought about pallets and even looked for some reclaimed wood on Craigslist. But we just weren't excited about any of the possibilities. Then, my genius husband suggested we use the wood from the privacy fence on the deck. It was SO UGLY and we were planning to take it down anyway.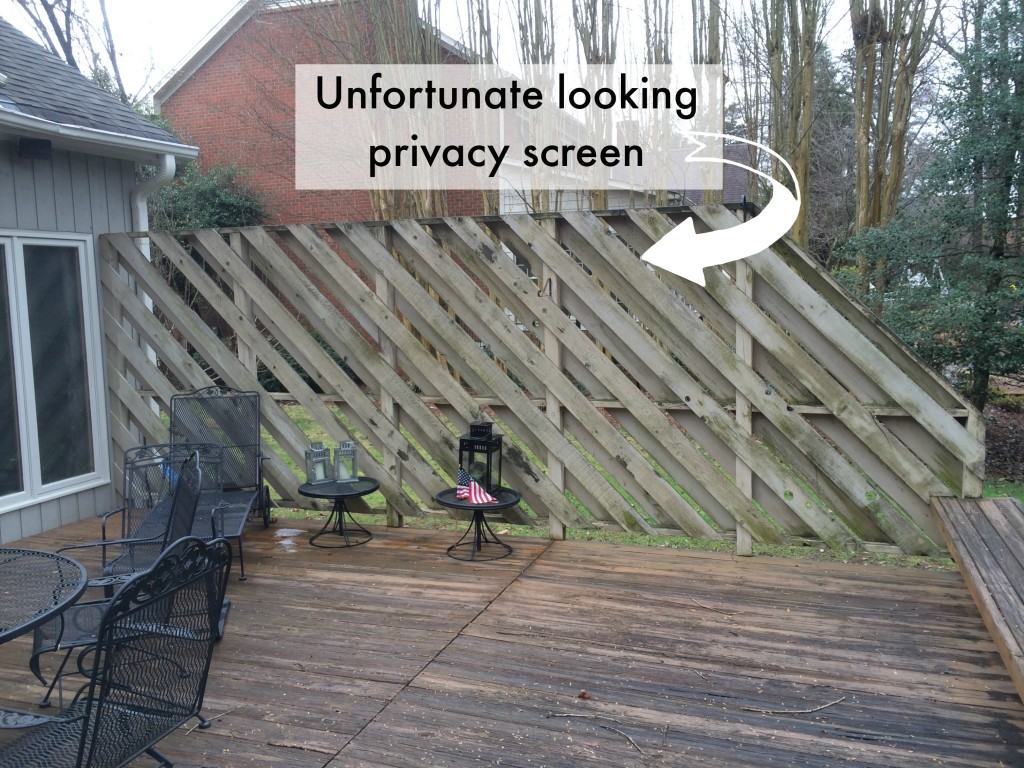 Preparing the Wood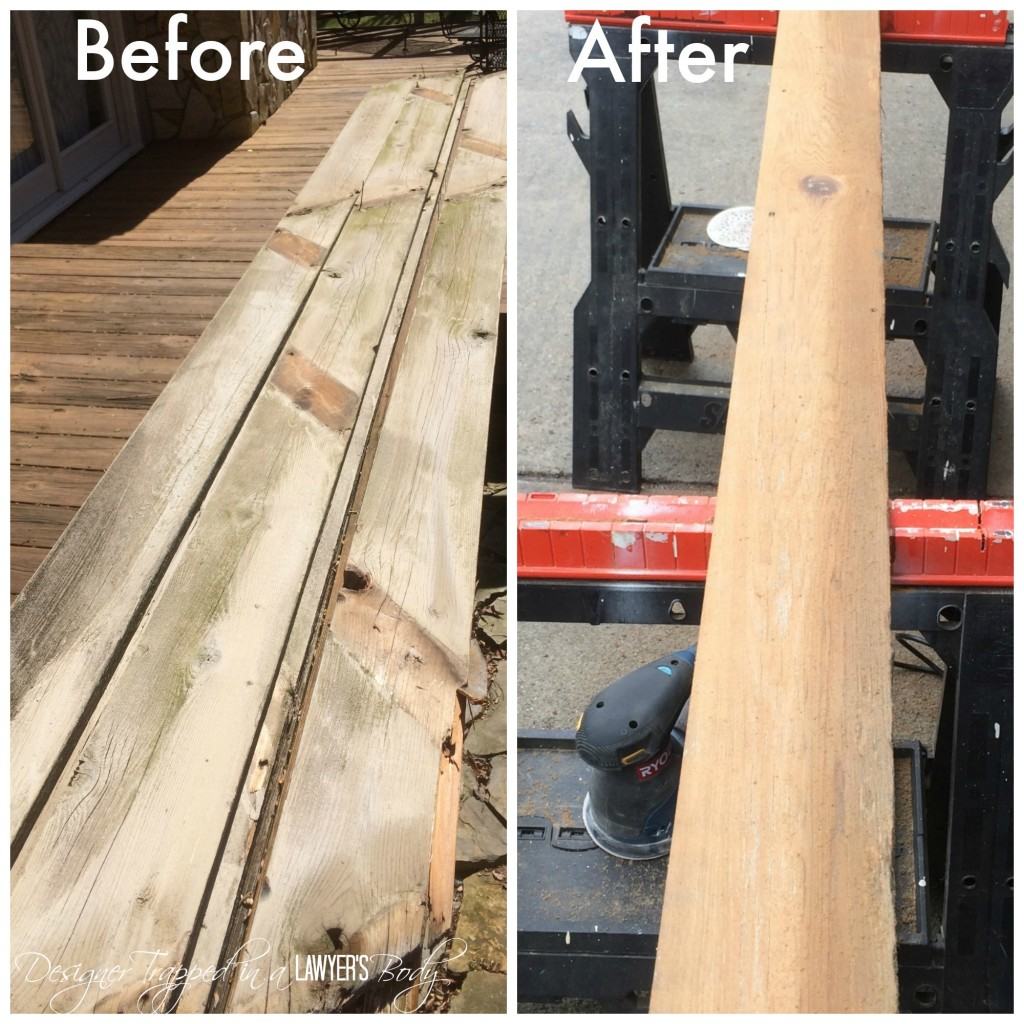 Joe started by removing boards and sanding them down. It was a messy job, but the boards looked great once they were sanded down. Turns out there was gorgeous cedar under all the old paint and green algae.
We played around with various stains and finishes until we settled on a simple combination of tung oil and a very, very light dry brushing of grey paint.
This was the look we ended up with: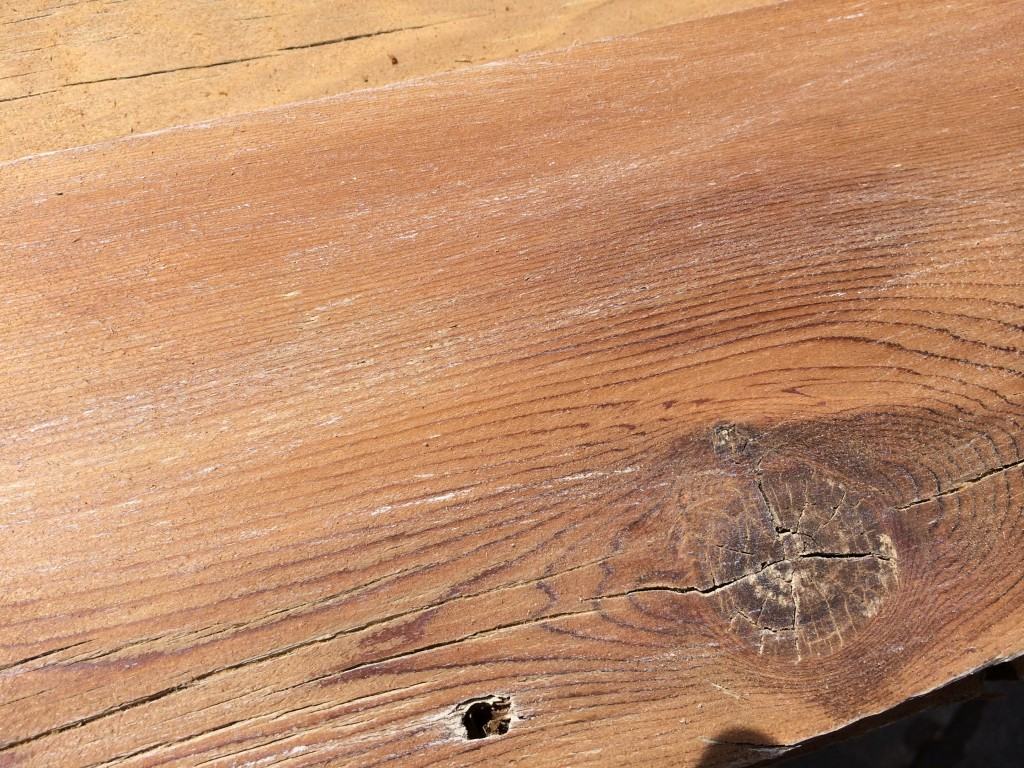 Once our wood planks were "perfectly imperfect," we started planning for the wall application.
To be honest, we had a hard time figuring out exactly where to start. But we did figure it out, and now you can benefit from all of our head-scratching.
What is a herringbone pattern?
First, let's quickly review the basics of a herringbone pattern. With a herringbone pattern, the ends are straight cuts that are butted against each other to create a 90-degree angle. The cuts are actually quite easy, because they are all straight cuts everywhere, except where the ends meet the end of a wall. Here is a diagram of a herringbone pattern: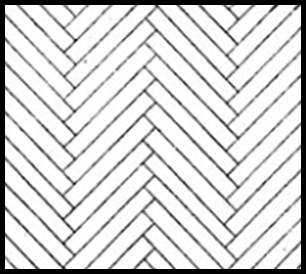 This post contains some affiliate links for your convenience. Click here to read my full disclosure policy.
DIY Plank Wall with a Herringbone Pattern: Tutorial
Materials needed to create a herringbone plank wall:
Steps:
1) Measure and find the center of your wall. Use a long level and a marker, or a chalk line, to draw a vertical line all the way down the center of your wall.
2) Grab your first two boards. Again, note that all of your boards (except those that terminate at the end of a wall or meet up with a wall in the corner) will be cut to the EXACT SAME LENGTH and will be straight cuts. Our boards are 28 inches long.
Butt the end of your boards together to form a 90-degree angle. Align the boards along the center line that you marked on the wall. The center line should intersect the middle of the two boards. See below for an illustration of what I mean (the grey line represents the center line that you will have drawn on your wall).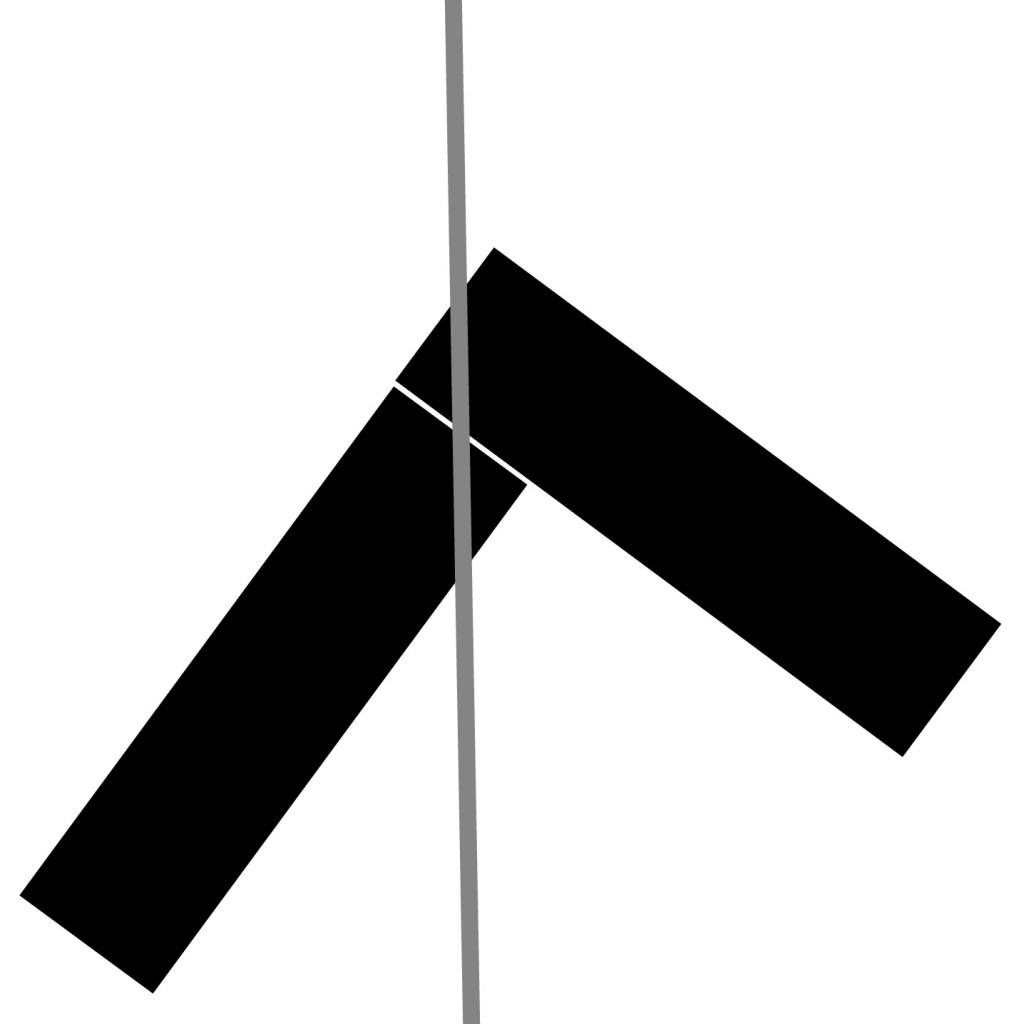 To confirm that your angle is correct, place your speed square in the corner created by the boards. If your 90-degree angle is perfect, the speed square to sit in the corner without shifting around.
Once you are certain your angle is correct, nail the boards into place with your nail gun. If you don't have a nail gun, you could use a hammer and nail to do it the old-fashioned way. Be sure to get at least one nail per board in a stud so that they are sufficiently secured to your wall.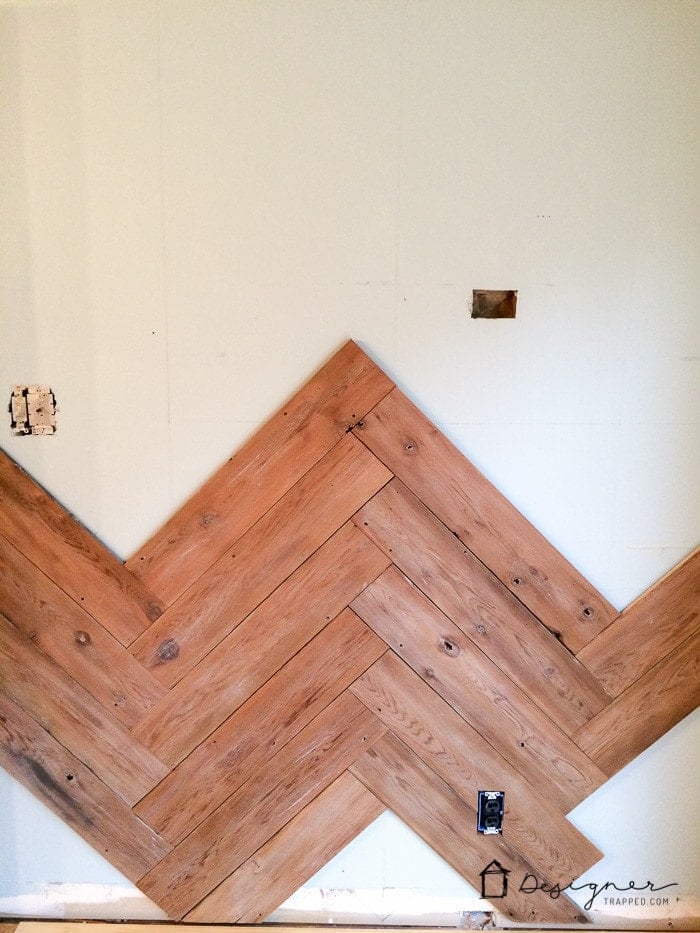 3) Continue adding boards and confirming your angles before nailing them into place. It moves fairly quickly, with the exception of having to make some special cuts to allow for outlets and light switches. Just mark and cut the boards accordingly.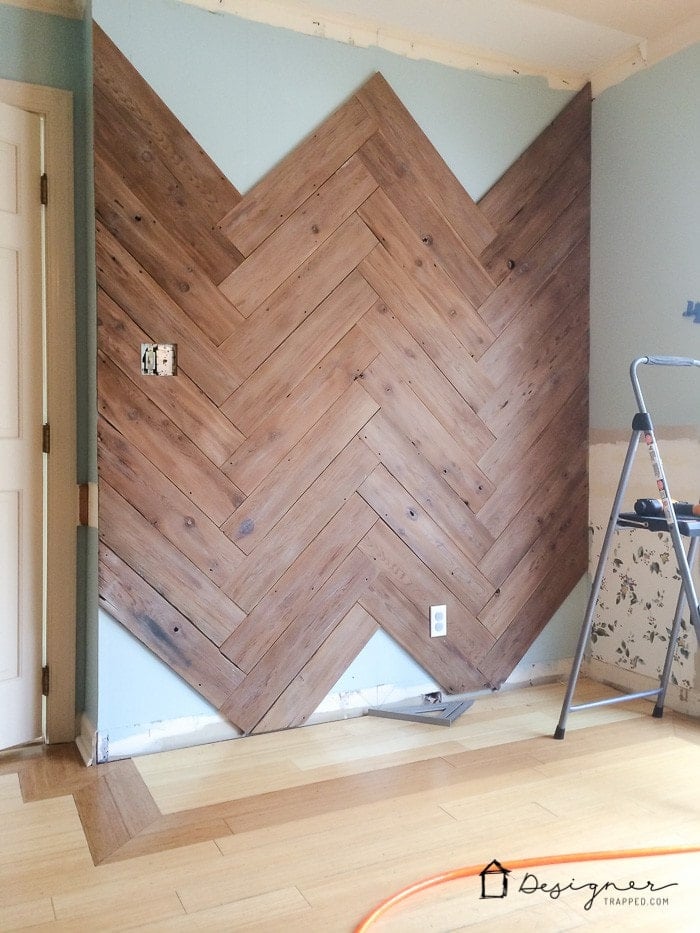 And here is the finished product. We LOVE IT! This gorgeous DIY plank wall now serves as the perfect backdrop for the casual sitting area in our new kitchen. And for years it served as a beautiful background for our kitchen table (now we have seating at the island and opened the kitchen to our dining room, so we no longer needed the table in the kitchen).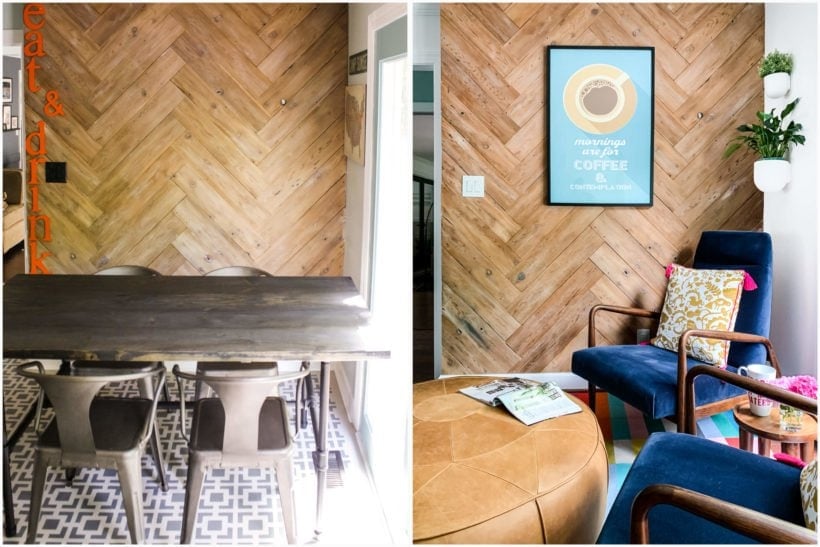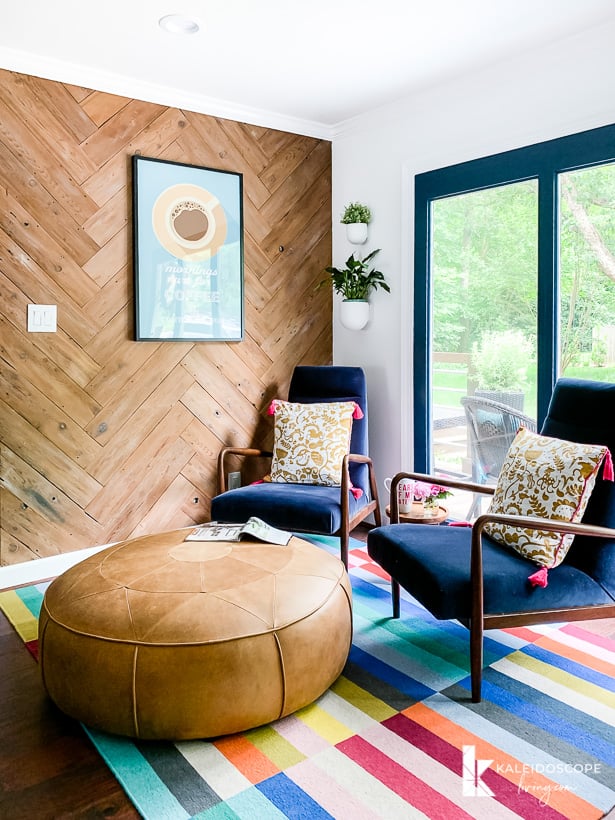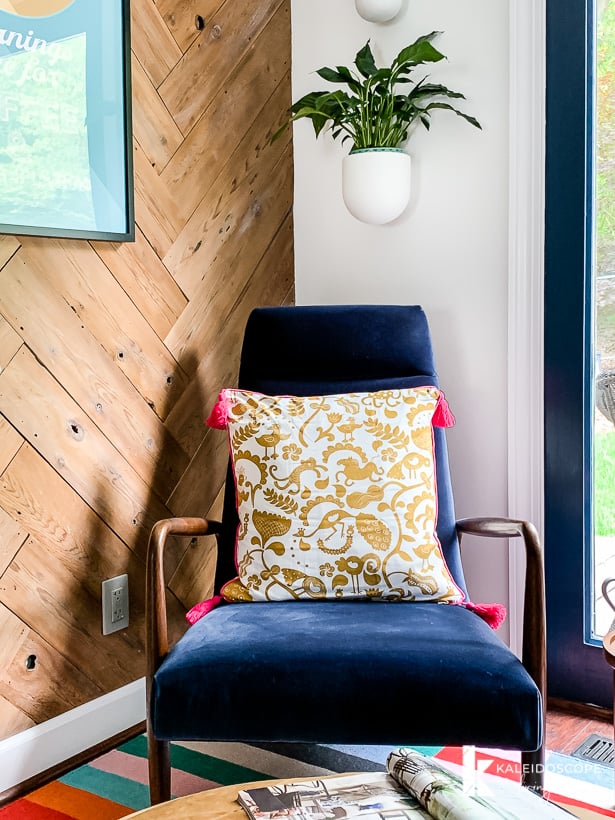 This awesome herringbone wall is an amazing focal point for any room and is one of my favorite accent wall ideas we've ever used, but don't forget the rest of your space! 
Other posts you may enjoy:
Wondering how I approach transforming rooms and spaces in our home? Check out Designer in a Binder®.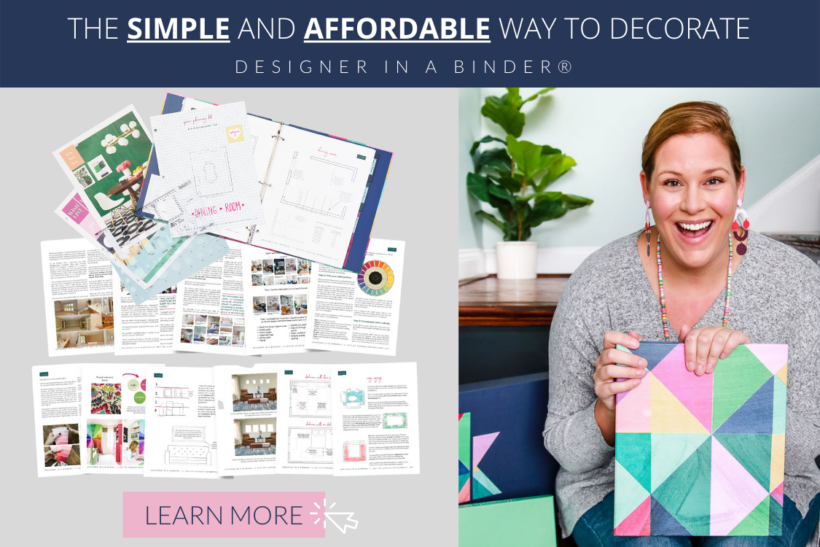 And if you want exclusive content and behind-the-scenes sneak peeks, be sure to subscribe before you head out!