The Rug Pad Guide: What You Need to Know Before You Buy
If you are in the market for a new area rug, you have probably also thought about whether you should also get a rug pad. But is it something you really need? The answer is a big YES! More often than not, you need a rug pad, and there are lots of options and things to consider when you pick one! In this guide, I'm sharing my favorite rug pads and am sharing my tips for how to choose the best rug pad for your specific situation.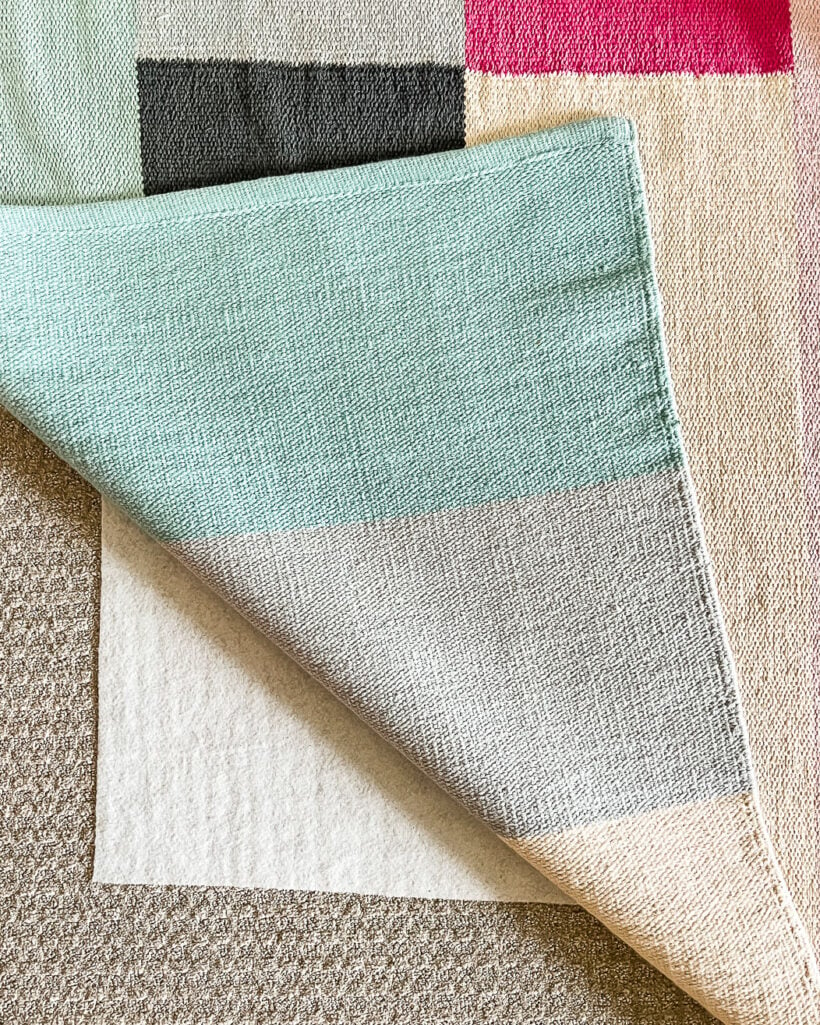 What is a rug pad?
A rug pad is material that is placed between your area rug and the floor it is on. A rug pad prevents the fibers from rubbing against the flooring below, which helps protect your floors from wear and tear. The right rug pad will also keep your area rug from moving, bunching or sliding. Rug pads come in lots of sizes, thicknesses and grip styles, some of which are excellent, and some that are not effective or worth the money!
Why do I need a rug pad?
There are lots of benefits to using a rug pad beneath your area rugs. In addition to protecting both the area rugs themselves and the underlying flooring from wear and tear, rug pads help muffle sound and reduce noise (yay if you have kiddos or pets in your house). A rug pad also adds an extra layer of cushion, so it makes your area rugs feel softer and more comfortable for bare feet.
But the biggest reason I use rug pads under my area rugs is to keep them in place! They keep your rug or runner in place even when placed on slippery surfaces such as tile or in high traffic areas. No more slipping and sliding! And a rug that won't stay put is a tripping hazard, especially if you are a bit clumsy like me.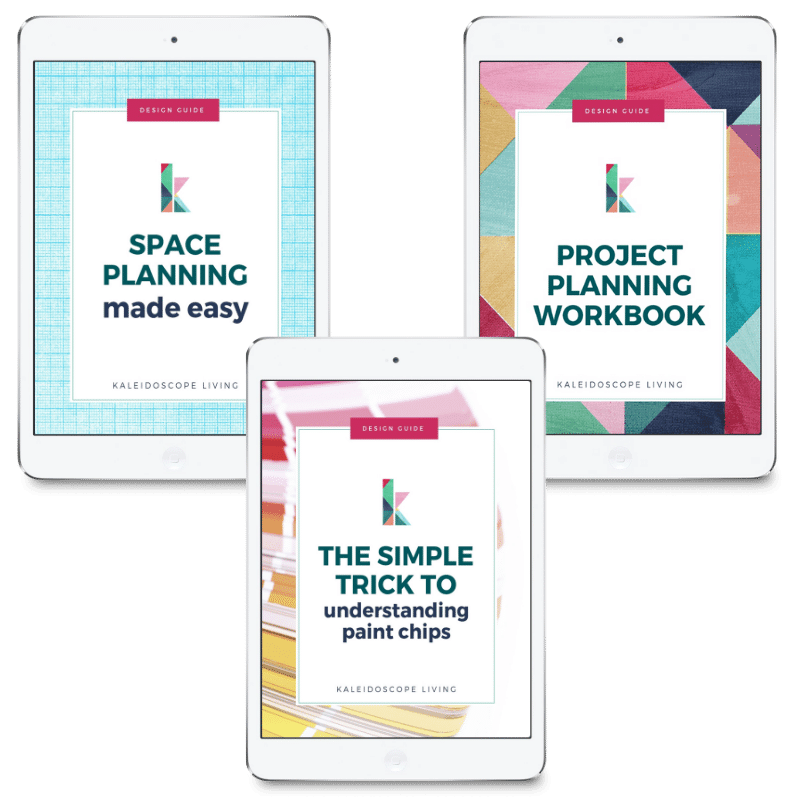 Get my FREE design guides when you subscribe!
Which type of rug pad should I choose?
The type of rug pad you should use under your are rug(s) depends on the type of flooring underneath your area rug.
This post contains affiliate links for your convenience. Click here for my full disclosure policy.
Rug Pads for Area Rugs on Hardwood Floors
If you're placing a rug on top of hardwood floors, choose a material that can breathe to prevent any sort of moisture buildup. You do not want mold to build up between your rug and your rug pad. Always avoid using pads made with PVC or adhesive backing—these can leave a sticky residue and cause permanent damage to your floors over time.
WINNER: Mohawk Home Rug Pad
Most of the time, I like the Mohawk Home rug pad for area rugs that sit on hardwood, tile or laminate floors. They are double-sided, so be sure to place it according to the instructions–the side that faces up depends on whether you are placing an area rug on carpet or on a hard surface floor). It come in lots of sizes but can also easily be trimmed with scissors for the perfect fit if needed. I mention these again below for carpet, and I love that they are versatile. They also provide a little insulation and are nice and soft, so they add a good amount of cushion.
LOSER: Honeycomb rubber pads
A lot of people opt for cheap "honeycomb" rubber pads, but I do not love those under area rugs. They tend to bunch up, especially if kids and pets are constantly tromping through the area! The only time I used this type of rug pad was under our DIY stair runner installation. We were able to cut it easily and used this double sided rug tape to keep each piece in place. It's perfect as a pad under our stair runner because the stair runner is stapled into place and doesn't move. But again… I don't recommend these types of rug pads under actual area rugs.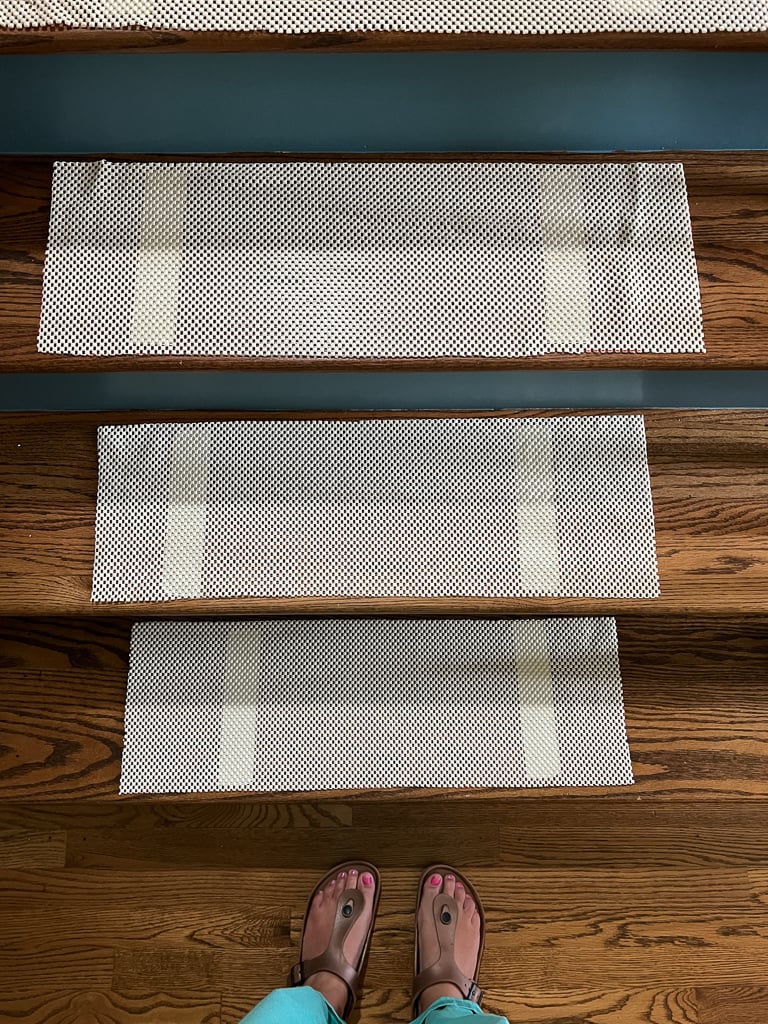 Rug Pads for Area Rugs on Carpet
I love, love, love using area rugs on carpet. There are some dos and don'ts of using area rugs on carpet and you definitely DO need to use a rug pad! There are only a couple of rug pads that I recommend for rugs over carpet. Trust me… I've tried them all, lol! The best option will depend on how thick your rug is.
WINNER for Thin Area Rugs on Carpet: Gorilla Grip Rug Pad
When placing a thin, woven or flat weave area rug on top of carpet, you should use a thinner rug pad. But keep in mind all rug pads (even expensive ones!) are not created equal. When I first placed this colorful thin cotton area rug over the carpet in my daughter Attley's room, it was constantly getting wrinkled and bunching up even though I had a new rug pad that was advertised as suitable for rugs on top of carpet (and it wasn't cheap). It was very frustrating.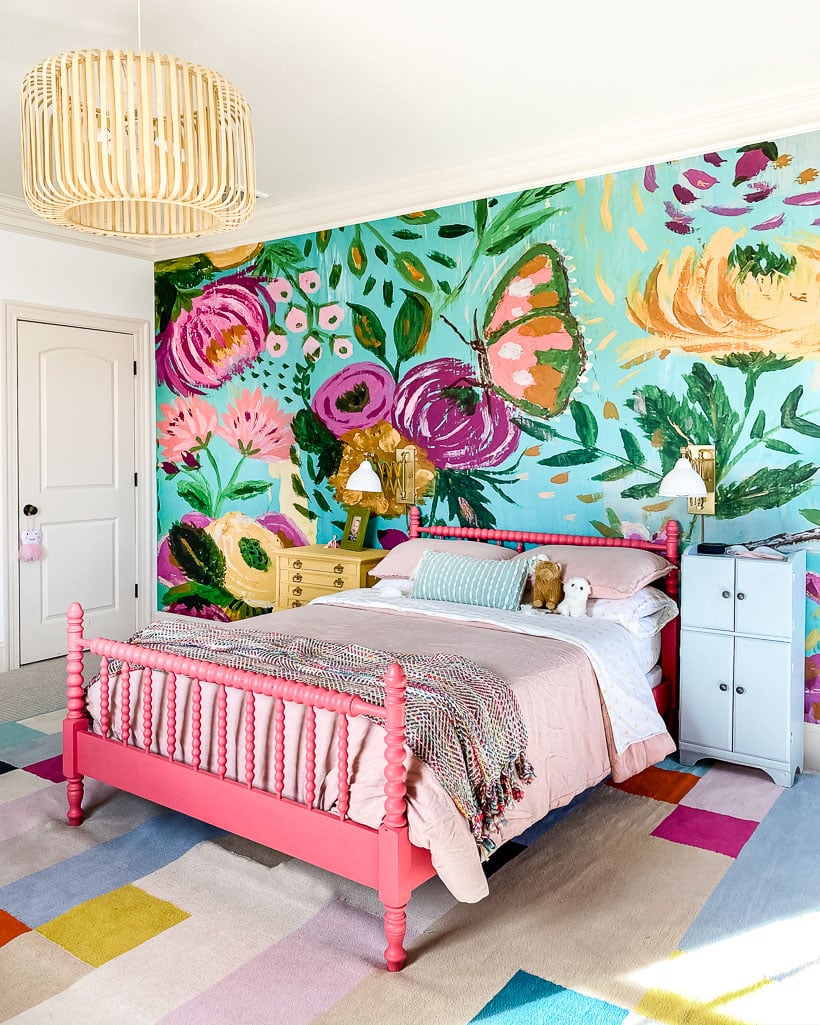 After more research, I ordered this Gorilla Grip rug pad and the verdict is in. It works perfectly. It is very, very thin and a bit tacky (but there is no adhesive on it so it doesn't leave any residue behind–don't worry). I highly recommend it!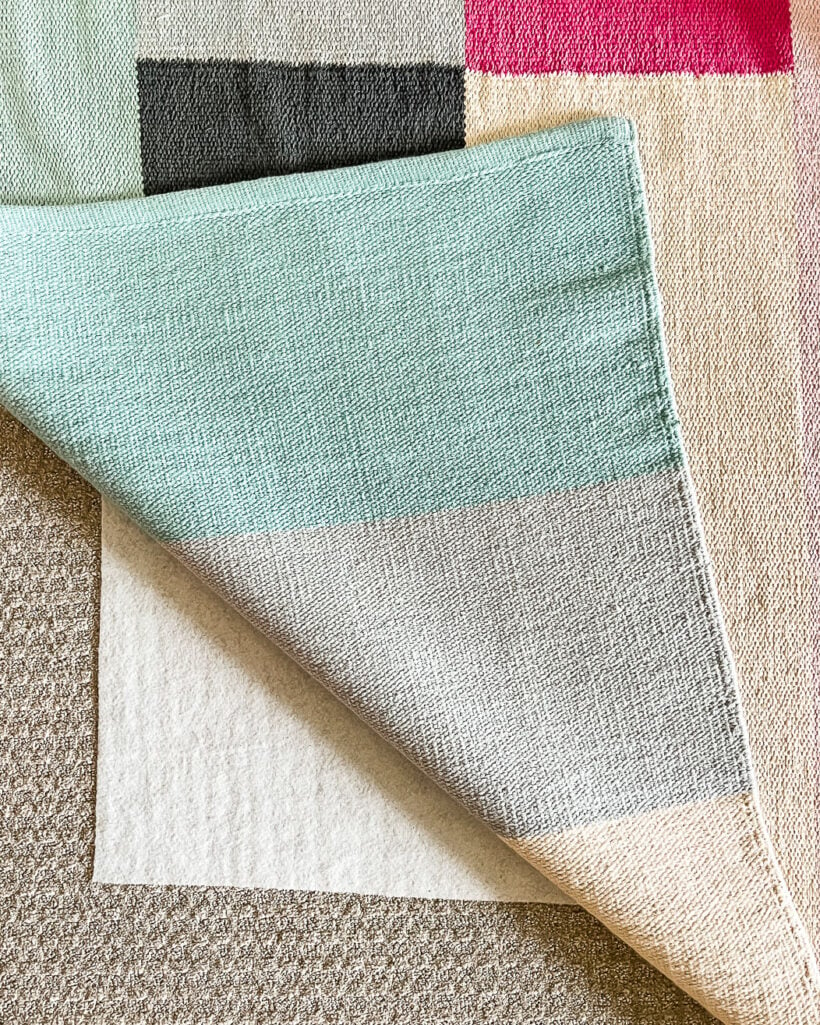 WINNER For Plush Area Rugs on Carpet: Mohawk Home Rug Pad
Plush rugs on carpet aren't as likely to wrinkle or bunch because they have some weight to them. For plush rugs, I recommend the same Mohawk Home rug pad that I use for area rugs on my hardwoods (it is a dual surface rug pad, so don't let that confuse you). When using this rug pad over carpet, be sure to place the rubber side against the rug and the felt side against your carpet.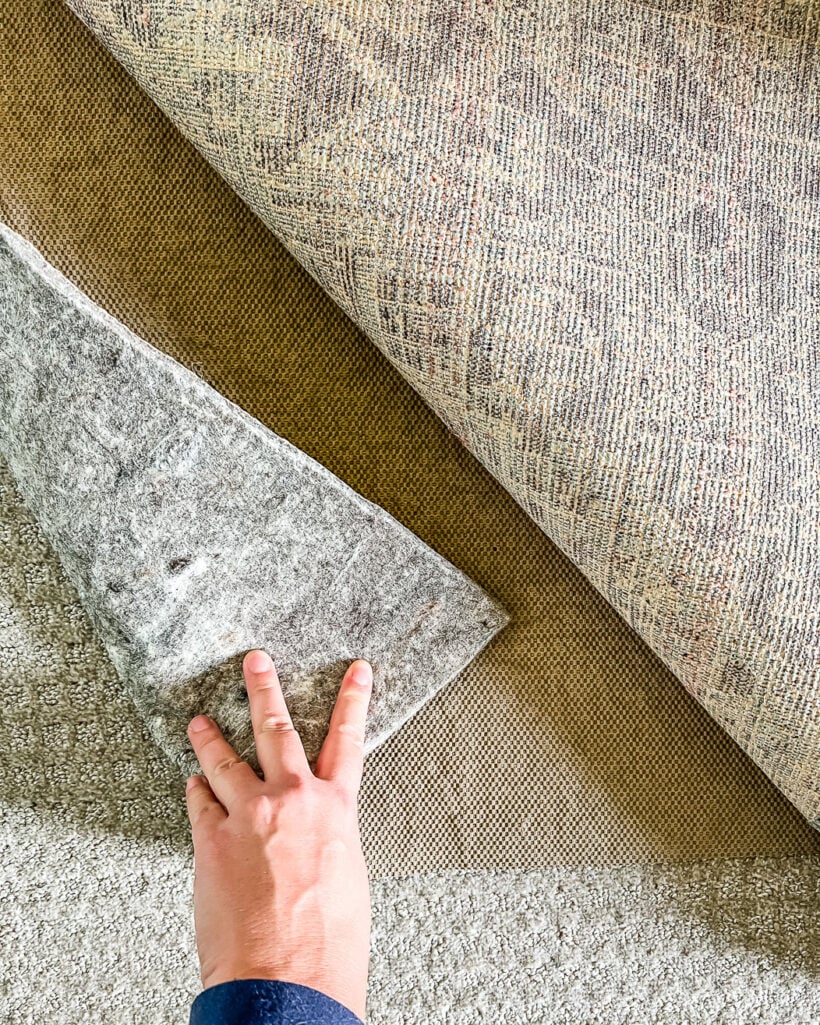 How to Keep Your Area Rugs in Place Without a Rug Pad
Use Rug Anchors or Double-Sided Carpet Tape
You may find that even the best rug pad may struggle to keep your area rug from shifting or bunching over your carpet. Or maybe you want to skip the added expense of a rug pad. In that case, you can use these rug anchors or this double-sided carpet tape from Amazon. I have used both over the years and sometimes even use them along with a rug pad to keep rug corners down so no one trips.
Screw the Corners of Your Rug Into the Subfloor
You can also do what we did in our upstairs hallway… drive a screw into each corner of your area rug through carpet down to the subfloor. I know it sounds kind of weird, but it really works! This is a thin rug in a high-traffic area, and I didn't have a rug pad for it. I knew carpet tape would eventually wear out, so I screwed it into the subfloor! You can barely see the screw head in each corner (I'm pointing at a screw head in the photo below) and while I haven't had any issues with it damaging the carpet underneath I do have 4 small holes in the area rug, which is fine with me since this area rug was so affordable.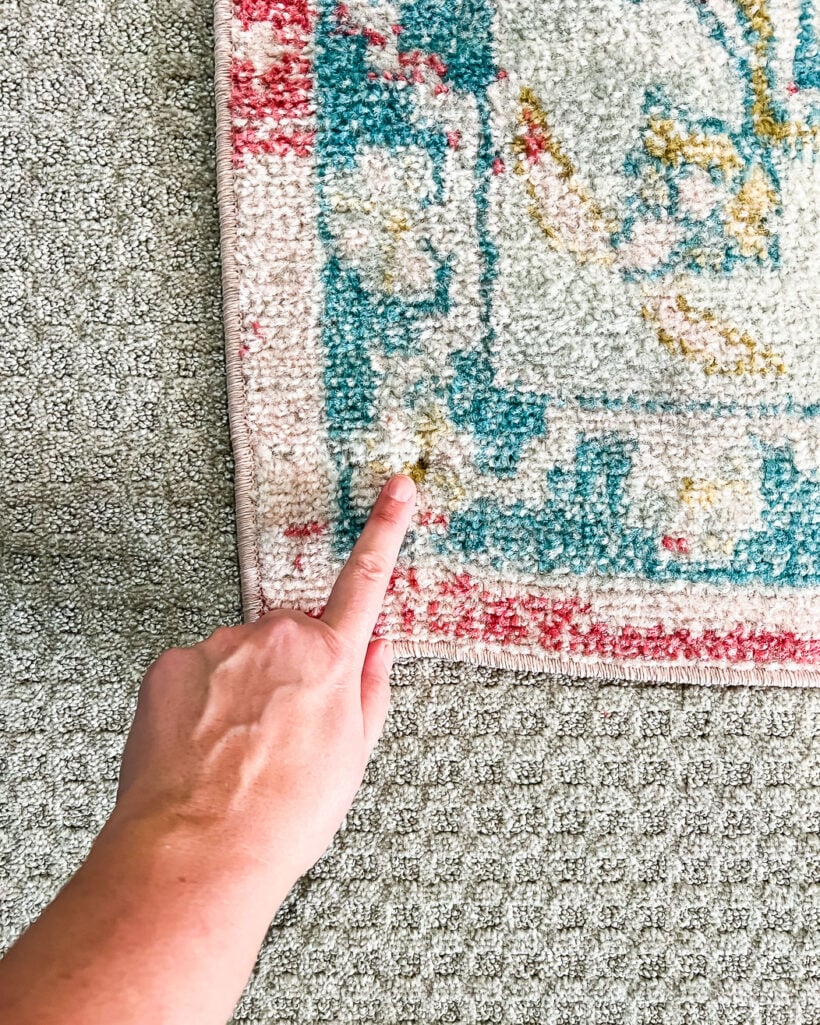 So there you have it! Not only do rug pads help protect your floors and area rugs from damage over time but they also add an extra layer of comfort, warmth and sound proofing. It's worth investing in a quality rug pad :) But if you really want to skip the rug pad, you have a few other options for keeping your area rug in place.
Other shopping guides you may enjoy:
Wondering how I approach transforming rooms and spaces in our home? Check out Designer in a Binder®.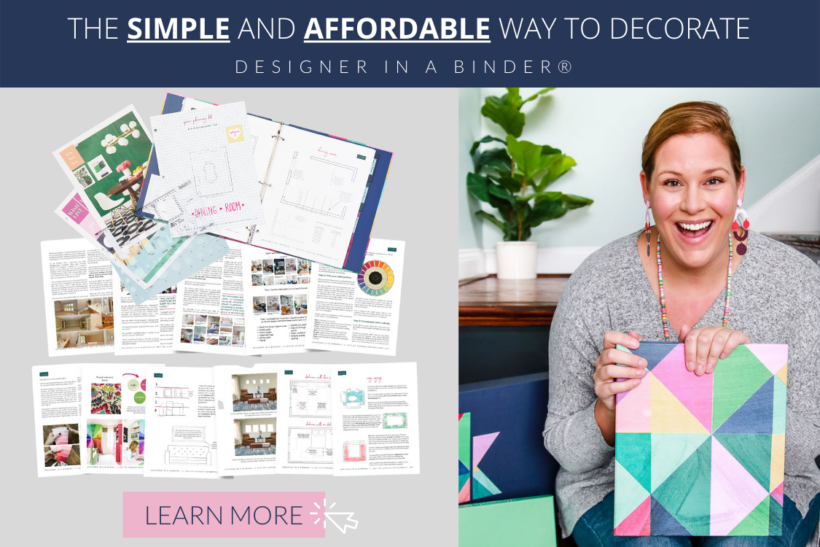 And if you want exclusive content and behind-the-scenes sneak peeks, be sure to subscribe before you head out!