18 Unique Wallpaper Ideas I Love
If you want to add color and pattern into your home in a way that a fresh coat of paint can't achieve, wallpaper may be the solution for you. And wallpaper isn't just beautiful on walls! There are so many creative ways to use wallpaper in your home. Add it to furniture, wallpaper the back of open cabinets, or pop some wallpaper in frames. Heck, you can even wallpaper a floor or ceiling! These creative wallpaper ideas are sure to inspire you :)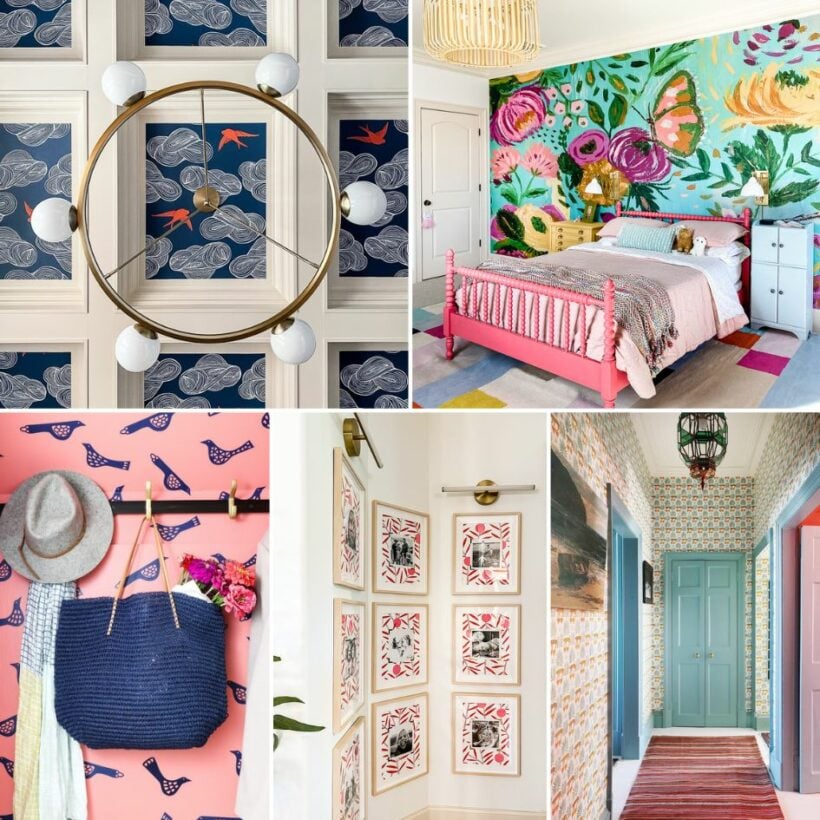 Wallpaper can be a bit intimidating because it can be tricky to install. And most people are nervous about it being difficult to remove (myself included). But there are so many different wallpaper ideas that are temporary or small enough in scope that they are totally doable!
This post contains affiliate links for your convenience. Click here for my full disclosure policy.
Wallpaper Ideas & Inspiration
Make Any Wallpaper Removable
I wasn't kidding when I said I'm scared of removing wallpaper. It's based on some prior experience in our former homes when some wallpaper came off in teeny tiny pieces. So when we decided to hang wallpaper in our current home, I wanted to ensure it would be easy to remove if we ever wanted to change it. I figured out how to make any wallpaper removable and renter-friendly!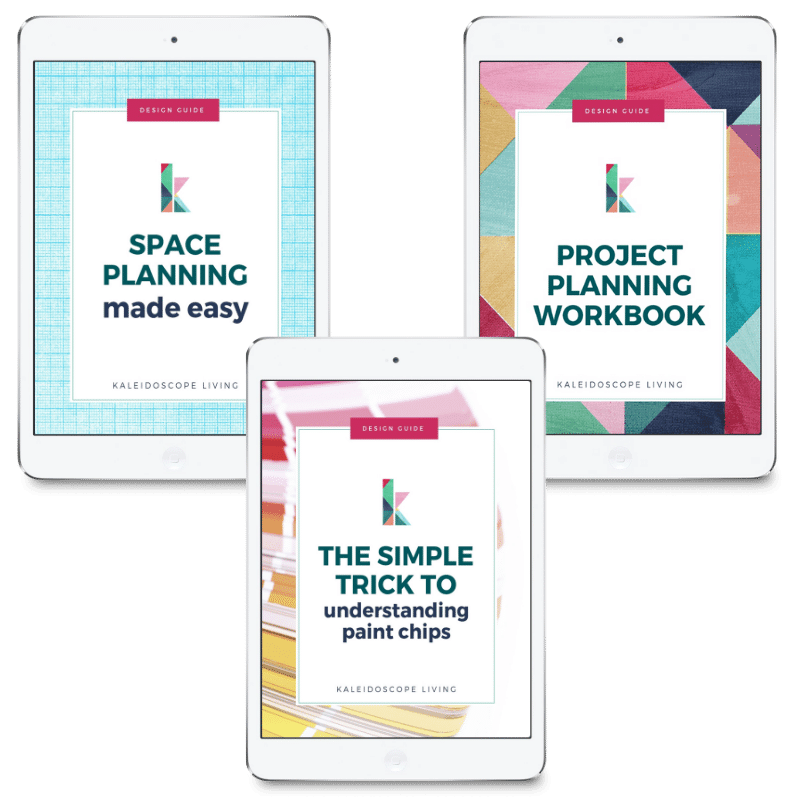 Get my FREE design guides when you subscribe!
Wallpaper Your Ceiling a/k/a Fifth Wall
We wanted to modernize the coffered ceiling in our navy blue dining room to make it fit our style a bit better. I wallpapered it with this gorgeous wallpaper and absolutely love the impact it makes in the space! It's one of the many gorgeous ceiling ideas that I love (we really do need to stop ignoring our ceilings, y'all–they should be treated as fifth walls).
Add Texture and Interest to Furniture
I love the simplicity of this project. Simply cut out large florals from a wallpaper you love and past them onto the top of piece of furniture. Absolutely beautiful.
Use Peel and Stick Wallpaper in a Closet
In our old home, I really wanted to try wallpaper somewhere, but my husband was nervous about the idea of so much color and pattern. So I installed this peel and stick floral wallpaper in the back of our linen closet. The pop of color it added made me so happy and it was great to try it out in a small space that didn't feel so scary. Spoiler alert… Joe loved it which is why we've since used wallpaper in multiple projects. Result!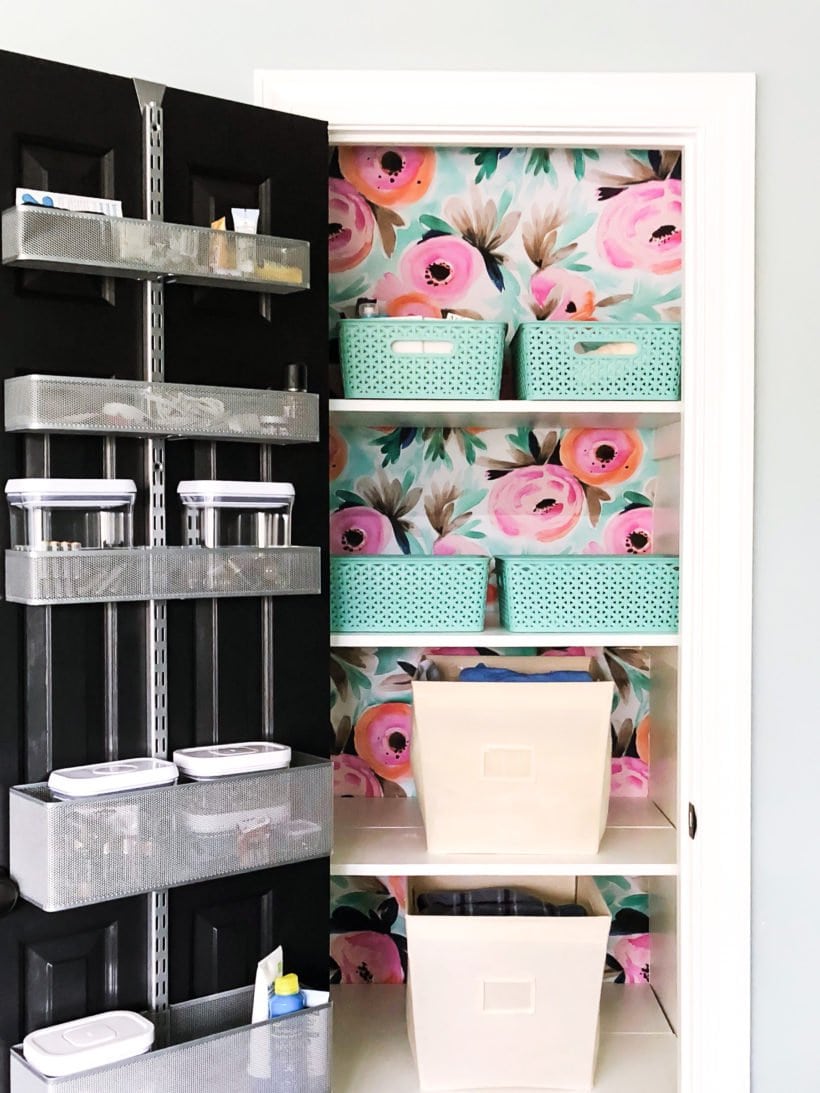 Create a Feature Wall With Wallpapered Panels
If wallpapering an entire wall feels too intimidating or isn't in your budget, try creating wallpapered panels framed out with woodwork. It's absolutely beautiful!!!!
Frame Patterned Wallpaper as Art
I absolutely love the idea of adding patterned wallpaper to frames to hang on the wall as wall art! Such a budget-friendly and impactful idea. This would be a great thing to incorporate into a gallery wall as well!
Add Depth to Your Stairs With Wallpaper
This stopped me in my tracks! I love the idea of adding depth and interest to a staircase by wallpapering the stair risers. It's one of the best stair riser ideas I've ever seen. And it's a great option for anyone who wants to add color or pattern to their stairs without installing a stair runner.
Add Charm to Your Open Cabinets
Kitchens can be tricky when it comes to pulling in pattern and interest because so much of the space is taken up with cabinetry, tile, etc. That's why I love this idea so much. Just look at the interest and charm wallpapering the back of these open cabinets adds!
Add Wallpaper to Enhance Your Architecture
I love how this monochrome wallpaper adds so much interest to the already beautiful molding in this powder room.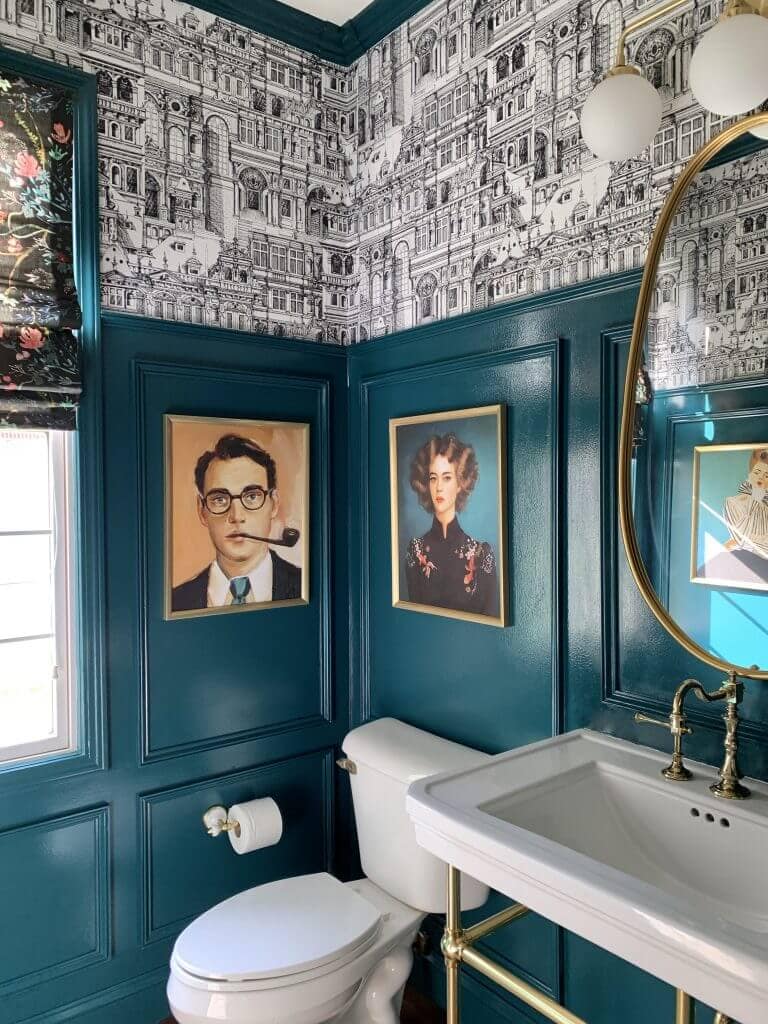 Use Wallpaper as Picture Mats
When I created this unique family gallery wall in an awkward nook in our home, I wanted something more interesting than typical picture mats. Instead, I created my own photo mats using this pretty wallpaper and added the photos with gold metal photo corners.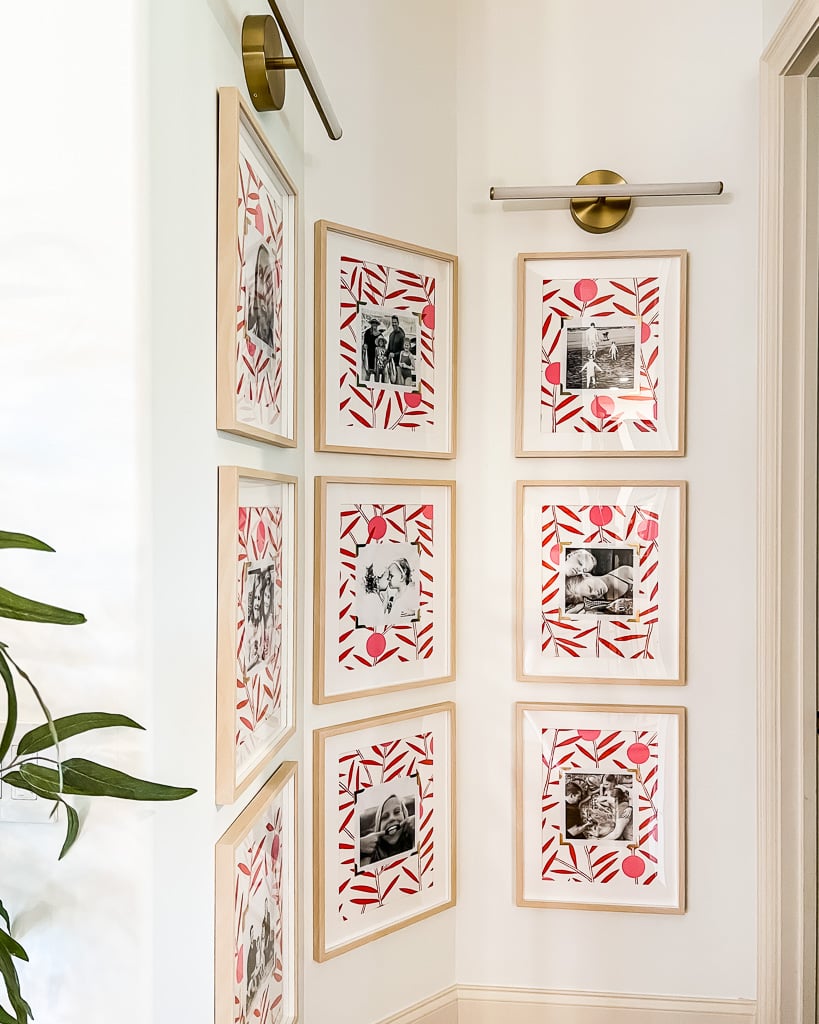 Here's another fun example of using wallpaper for picture mats.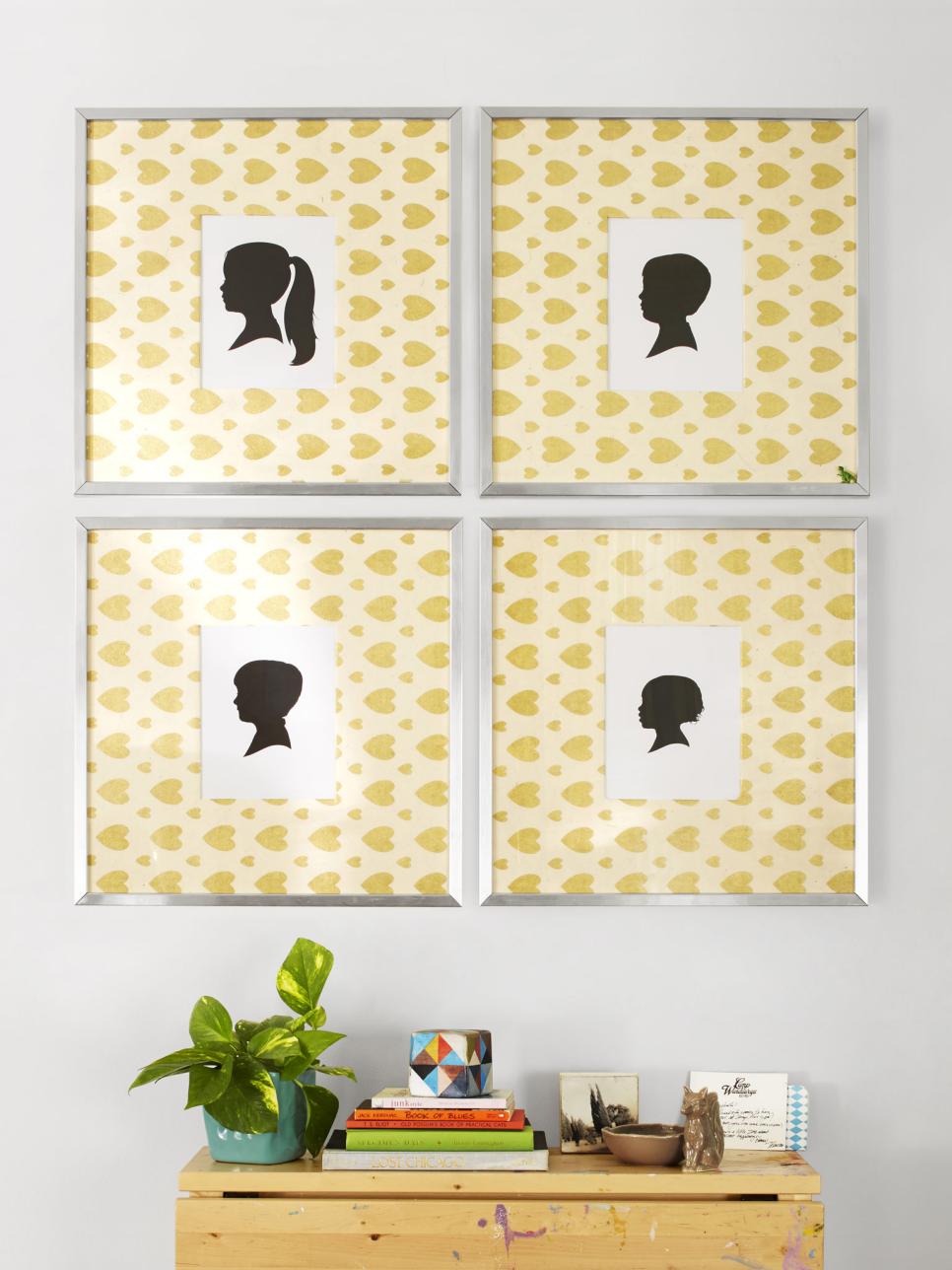 Install Mural Wallpaper for a Huge Impact
Mural wallpaper is different from a traditional wallpaper design in that instead of a relatively small pattern that is repeated, a mural design is much larger in scale and does not have any repeat. We installed this wall mural in my daughter Attley's room. As you can see, it makes a huge interior design statement in her space. And it set the color palette for her entire room.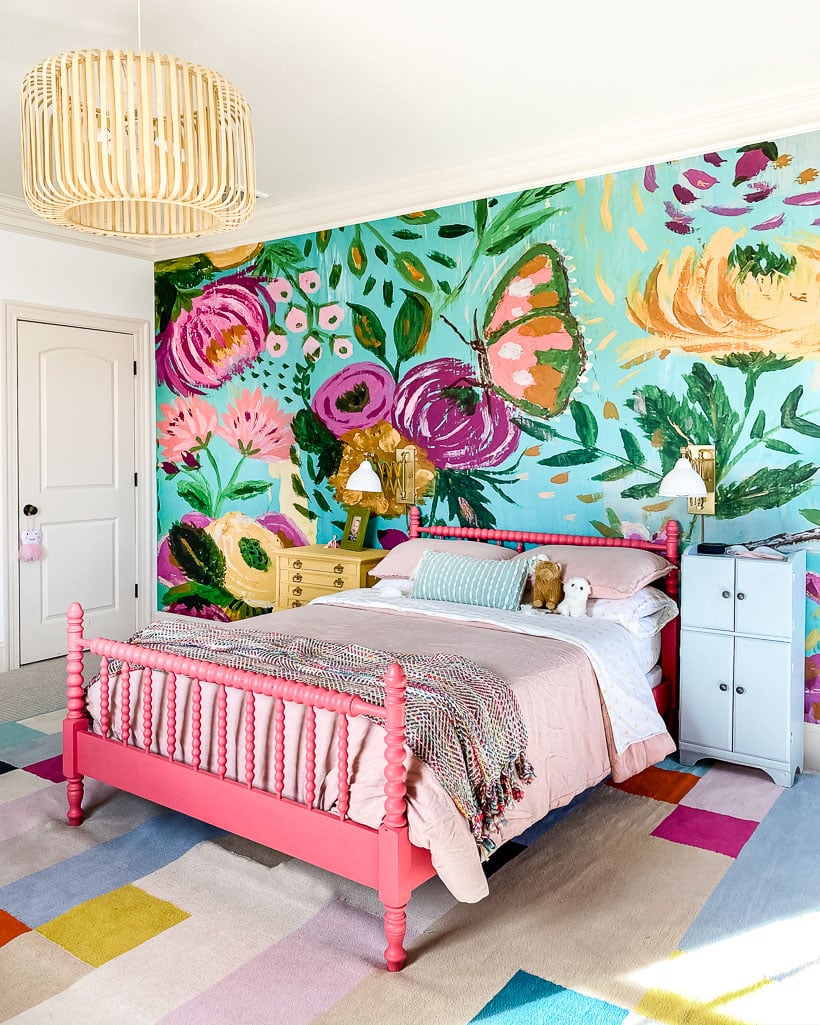 Add a Touch of Whimsy to a Hallway
Impactful hallway decor ideas aren't always easy to come by. But hallways can be a a great opportunity to let loose and have a bit of fun. I love this bold wallpaper in this whimsical hallway. It feels a bit magical to me!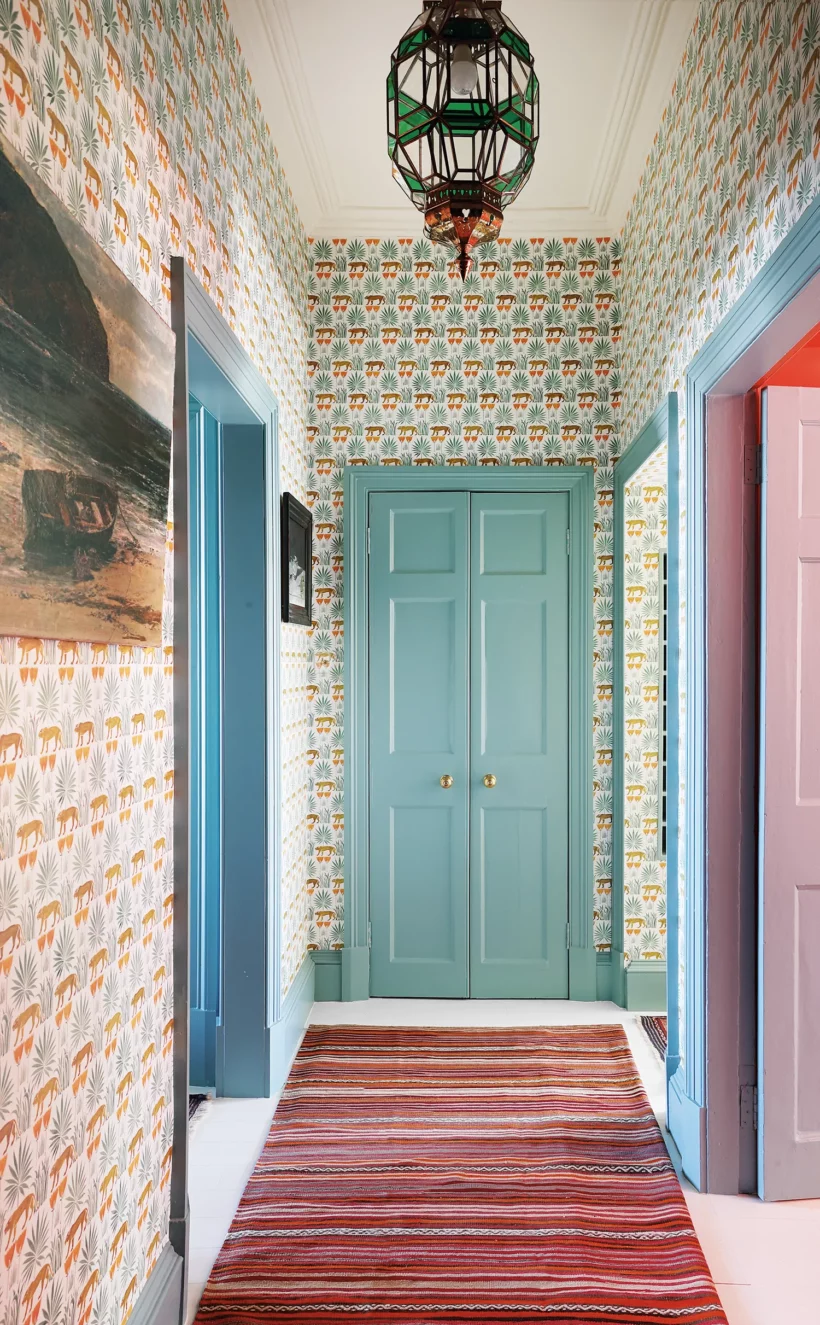 Wallpaper All The Bathrooms
Much like hallways, bathrooms and powder rooms can be a wonderful opportunity to create a unique vibe that may feel too bold for a living room or bedroom. (PS- Recognize that wallpaper? It's the same one I used to create my picture mats for my unique family photo gallery wall)!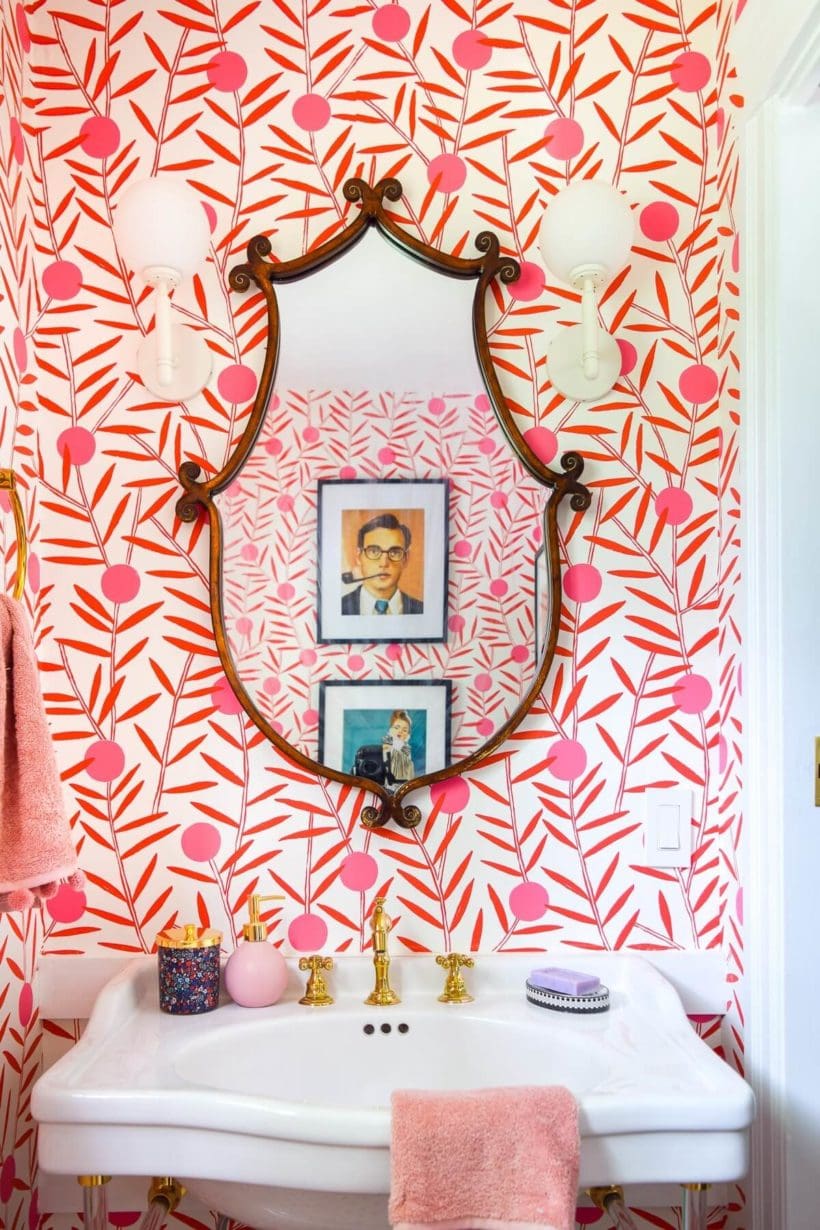 Create Your Own Faux Wallpaper With Vinyl
If you have a cutting machine and some vinyl, you can create your own "wallpaper" that is easy to remove if you ever get sick of it! That's exactly what I did in our old coat closet. I used my Cricut cutting machine to cut out the navy blue birds and then I stuck them on the wall in random pattern. It was so fun and easy.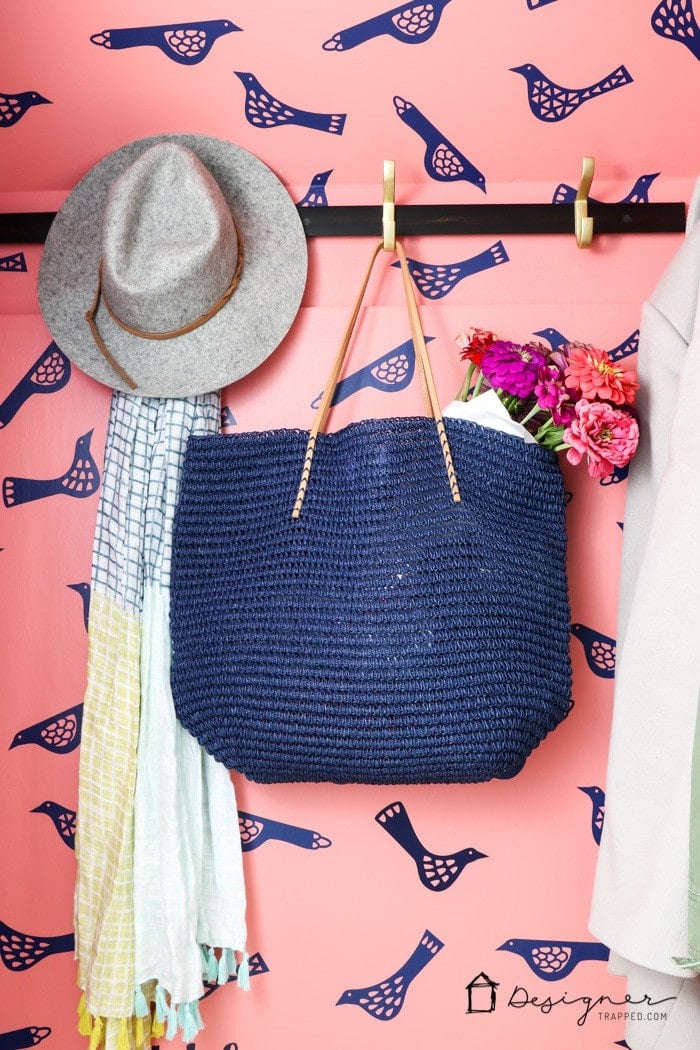 Wallpaper a Kid's Dresser
This fun use of wallpaper is the perfect idea for a kids bedroom! Wallpaper all of the walls in a kid's room may not be the best idea because they could age out of it quickly. But wallpapering the front of some dresser drawers is quick and easy, but still makes a big impact.
Choose a Wallpaper With a Vintage Vibe
One of the hot wallpaper trends right now are these vintage landscape wall murals. And I have to admit, they are one of my favorite accent wall ideas! They seem to be particularly popular in dining rooms.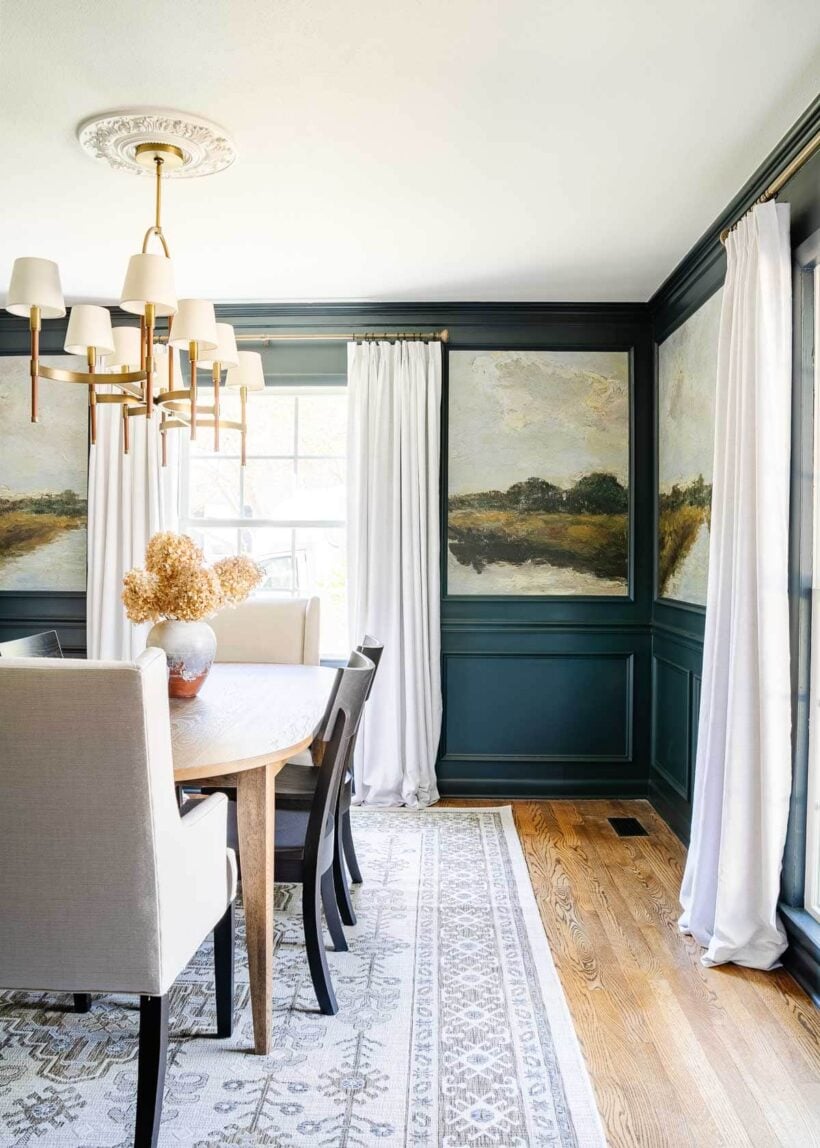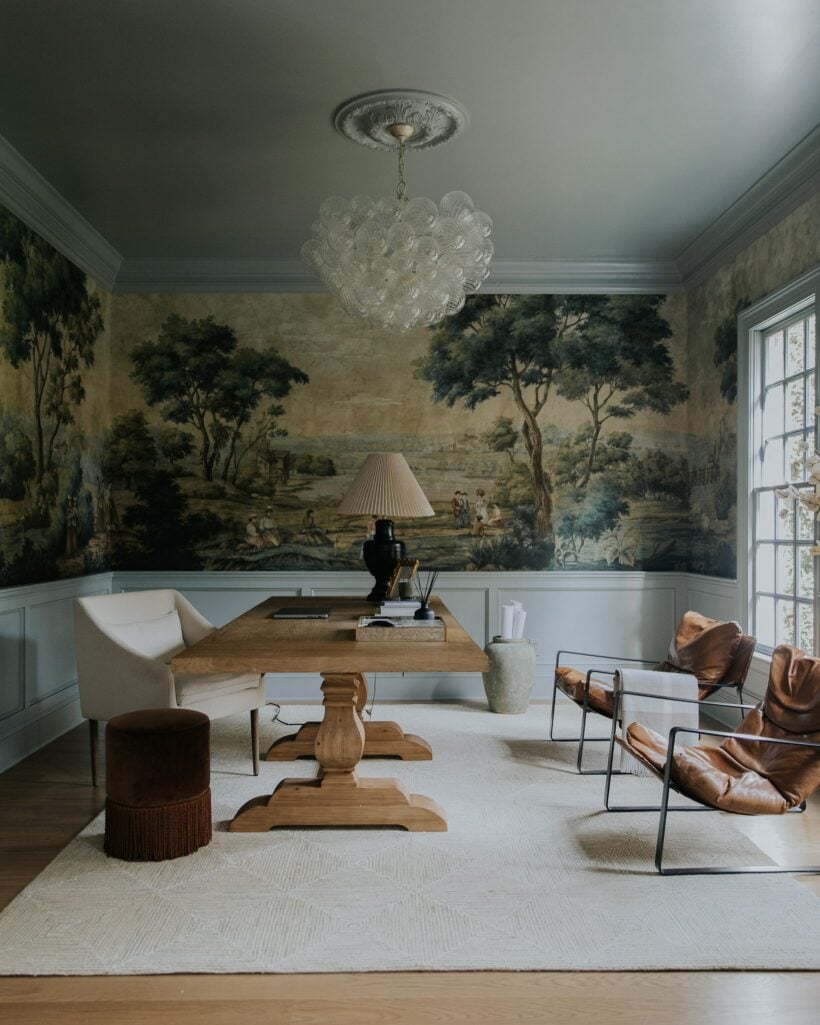 Add a Touch of Sophistication to a Bedroom
This large-scale framed wallpaper adds some sophistication and a beautiful backdrop for the nightstand. It's such a creative way to create one-of-a-kind art for a space.
How AMAZING are all of these wallpaper ideas? They are seriously making my heart flutter with all the color and pattern.
If the idea of wallpaper makes you a bit nervous, start with one of the small projects or one of the options that is removable! You can decide if you can handle a whole room or even a ceiling once you have completed a wallpaper project on a smaller scale. So get to it, start small, and get inspired to do beautiful and unexpected things with wallpaper!
Other posts you may enjoy:
Wondering how I approach transforming rooms and spaces in our home? Check out Designer in a Binder®.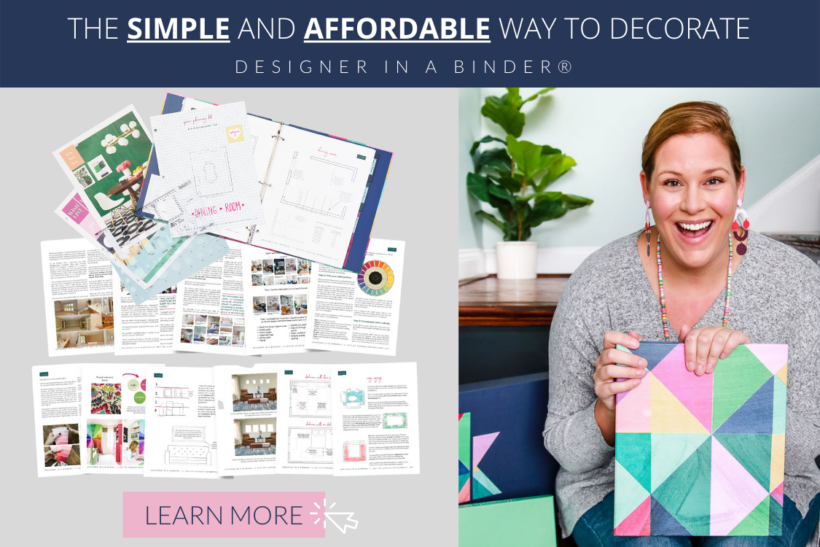 And if you want exclusive content and behind-the-scenes sneak peeks, be sure to subscribe before you head out!