How to Keep Your House Clean for Good (Even if You've Failed Before)
Last Updated on March 3, 2022
Even people who are "chronically disorganized" can succeed at home management! It is all about working with your personality and putting the correct systems in place to get (and keep) your home clean.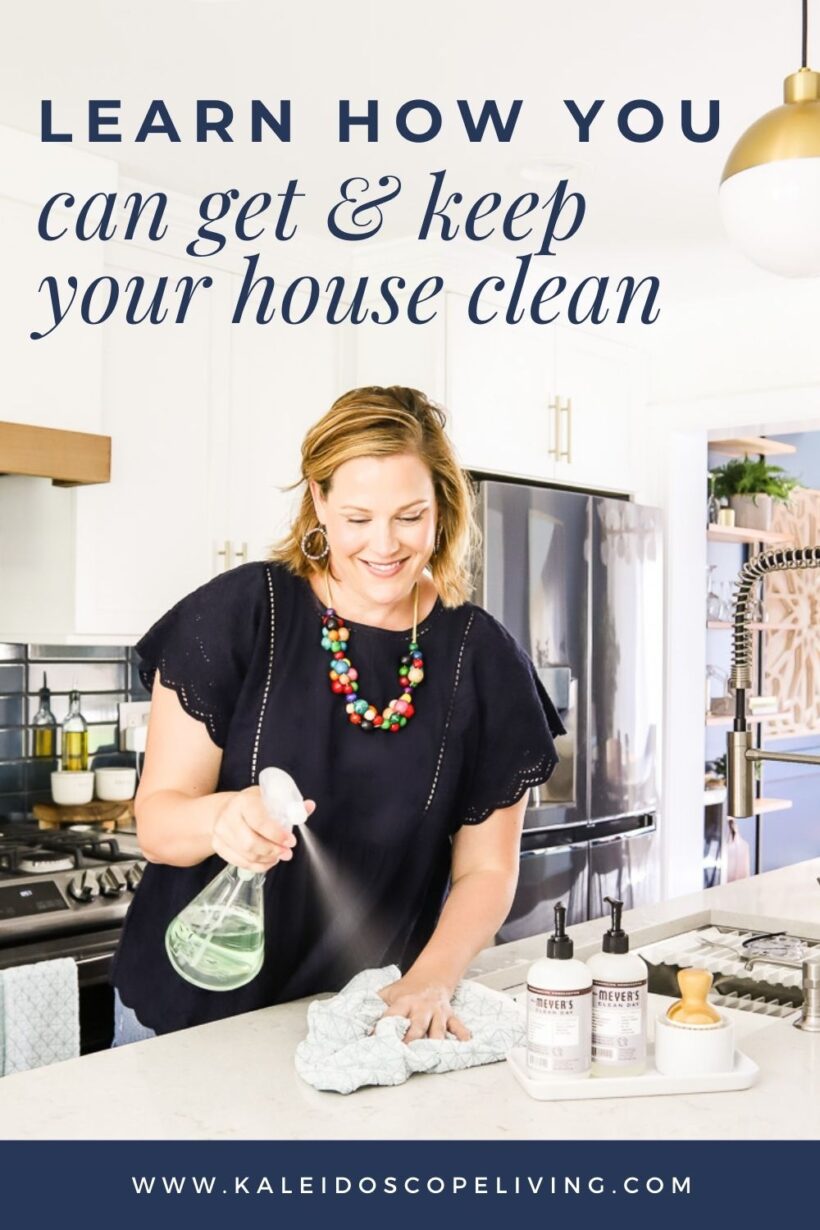 I hear from my readers all the time that they just cannot find a way to keep their homes clean. I have always been a tidy and organized person, and I honestly didn't really understand why not everyone could live like that. It wasn't until I met Rosemarie Groner from Busy Budgeter that I truly understood the basic psychology of people who don't have a solid home management system in place.
When we sat down to discuss organization and how to work WITH your personality when things like organization don't come naturally, I began to appreciate what so many of you have told me you struggle with! She found that what works for "neat freaks" and "type A" people like me, just doesn't work the same way for chronically disorganized people. Her home managements tips are perfect for working with people as they are, instead of setting them up for another failed attempt at staying organized and clean. Listen below to learn how to keep your house clean! And even those of you out there that are naturally neat will probably pick up a trick or two to make your home management flow even more smoothly.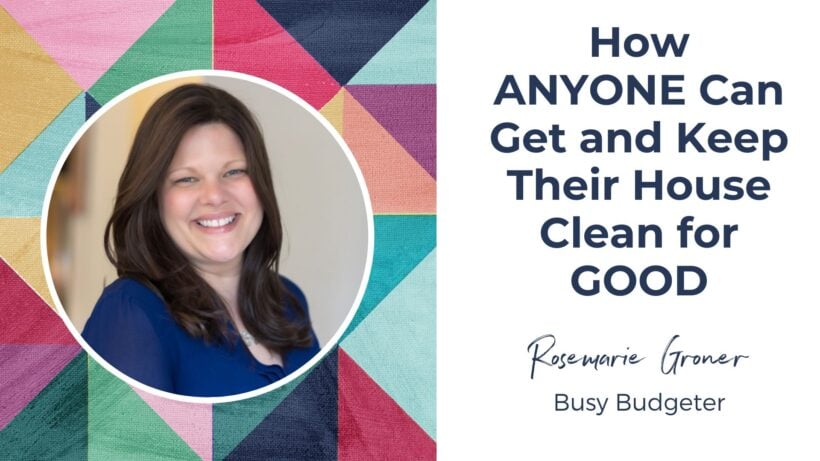 Rosemarie's Expert Tips
If you are chronically disorganized, accept that this is your personality and choose to make your life work with your personality.
Something is always going to go wrong… but if you are prepared with solutions, then you are ready and it won't mess you up.
Determine your triggers. You have to look at what makes everyone crazy and focus on ways to take care of those things.
If you are never going to be a person who wants to do the most, that is okay. Just focus on doing the bare minimum.
Once you get into a routine and get used to doing it, it's fun!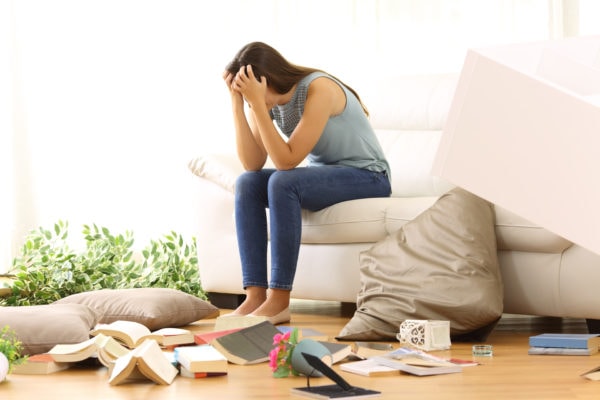 Action steps
Automate things. The only way to take control of your schedule is to automate everything possible. Don't be resistant if there is a charge–the benefits often outweigh the charge.
Create a stock room. Choose a section of your home and stock up on essentials. This is anything that if you run out you have to immediately replace (deodorant, toilet paper coffee). Stocking up allows you to avoid emergency errands.
Pay attention to how much you are mindlessly on your phone. Don't waste leisure time–use it to do something you really love!
The three main things you need to focus on doing every day–laundry, dishes, and your schedule book. If you stay on top of these three things, it will make managing everything else easier!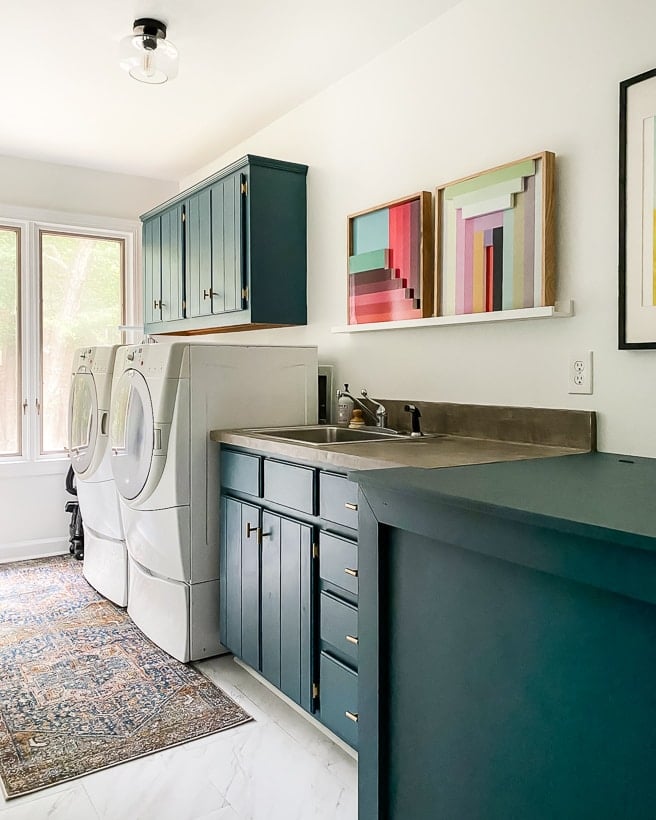 Aren't these awesome tips? I love the stock room. It has helped me while thinking about how we want our garage organization and pantry to be so that we can have a stash of what we need! Want another quick win for creating more time in your day and helping you keep your schedule running smoothly? Look at your errands. Choose one or two to automate–have your groceries delivered, sign up for mail-order prescriptions, get dry cleaning delivered. This is one of my favorite home management tips to immediately free up time in your schedule and help you feel more organized. And last, like Rosemarie, I live by my planner.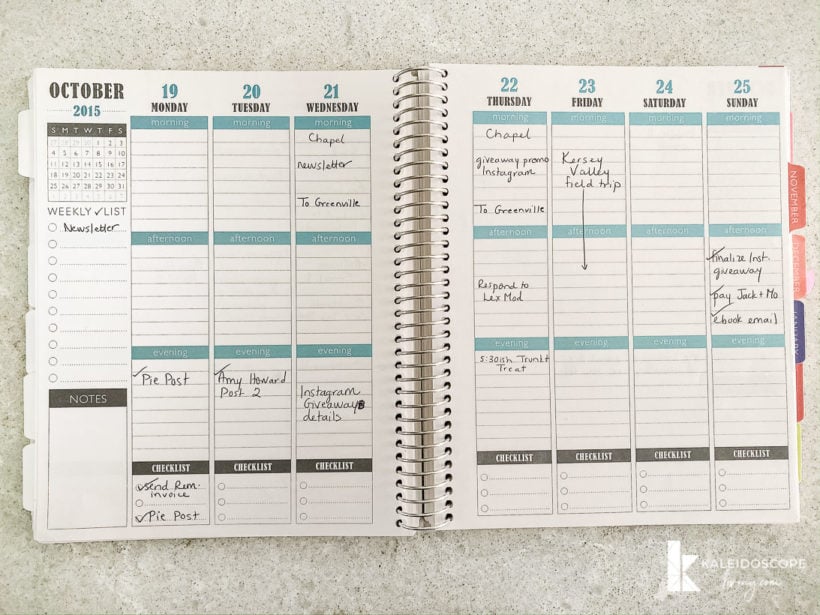 Rosemarie has opened up her AMAZING course Hot Mess to Home Success for my readers for a limited time. If you want to learn more about how to make your personality work for you and get tons of home management advice and strategies that will literally change your life, click here!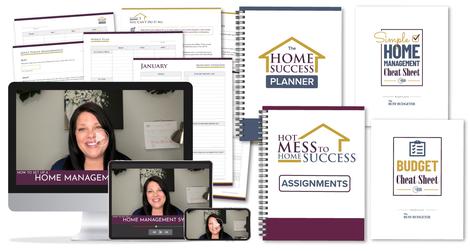 Getting organized feels great! We have so many great resources to help you along. You can listen to Practical Tips for Conquering the Emotions of Decluttering and Genius Small Space Organization Hacks to hear more episodes about organization.
You can also check out these posts with my favorite home management tips and tricks to organize: Simple Master Closet Organization, Kids' Morning Routine and Organization Hack, and 8 Practical Refrigerator Organization Tips for Busy People.
Want more great interviews like this one? Sign up today for the Beautiful Home, Beautiful Life summit! Registration is open for the summit, which takes place virtually February 16-18. It is three days filled with sessions on how to create a home you love. Learn from over 25 experts how to get organized, decorate your home, budget for renovations and more! There are amazing giveaways that you won't want to miss.
Click here to learn more about the summit and to get your free basic admission.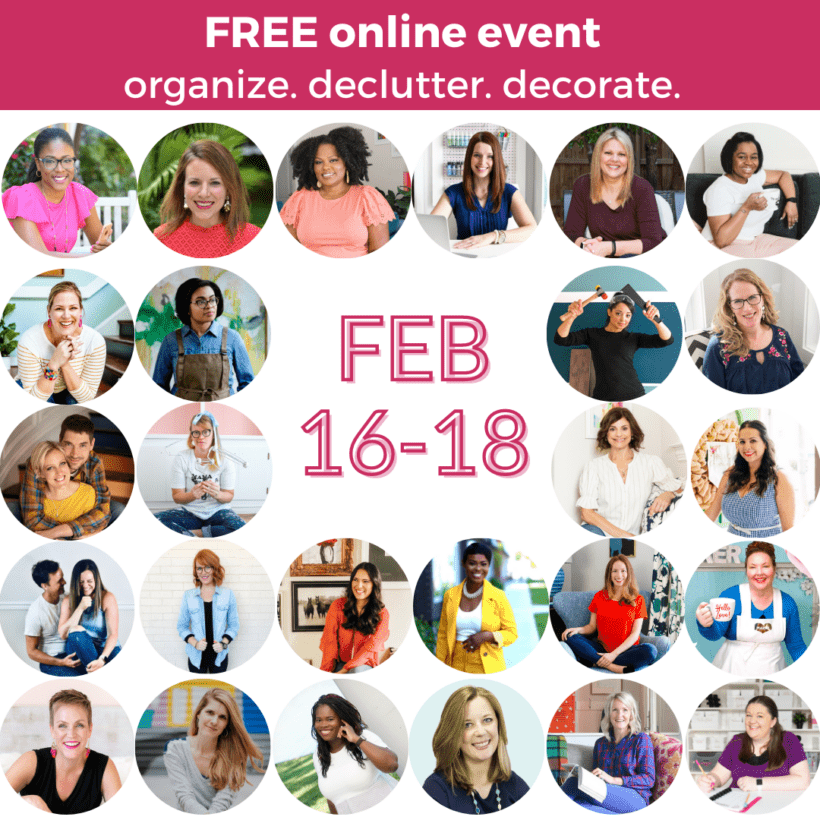 Become a VIP and get access to even more great organization printables, my decor library, free art and more! Click below and get your password that will allow you access this all in one simple place.
Wondering how I approach transforming rooms and spaces in our home? Check out Designer in a Binder®.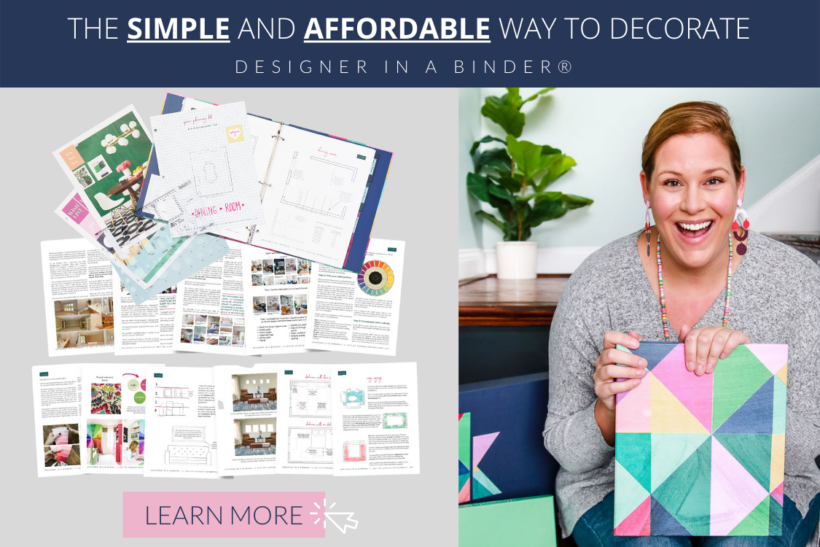 And if you want exclusive content and behind-the-scenes sneak peeks, be sure to subscribe before you head out!


[mv_create key="5″ layout="circles" thumbnail="https://designertrapped.com/wp-content/uploads/2019/04/marrying-decorating-styles-featured-1.jpg" title="More Podcast Episodes" type="list"]