Funny and Free Printable Christmas Cards
Last Updated on March 3, 2022
These free printable Christmas cards are the perfect way to spread holiday cheer!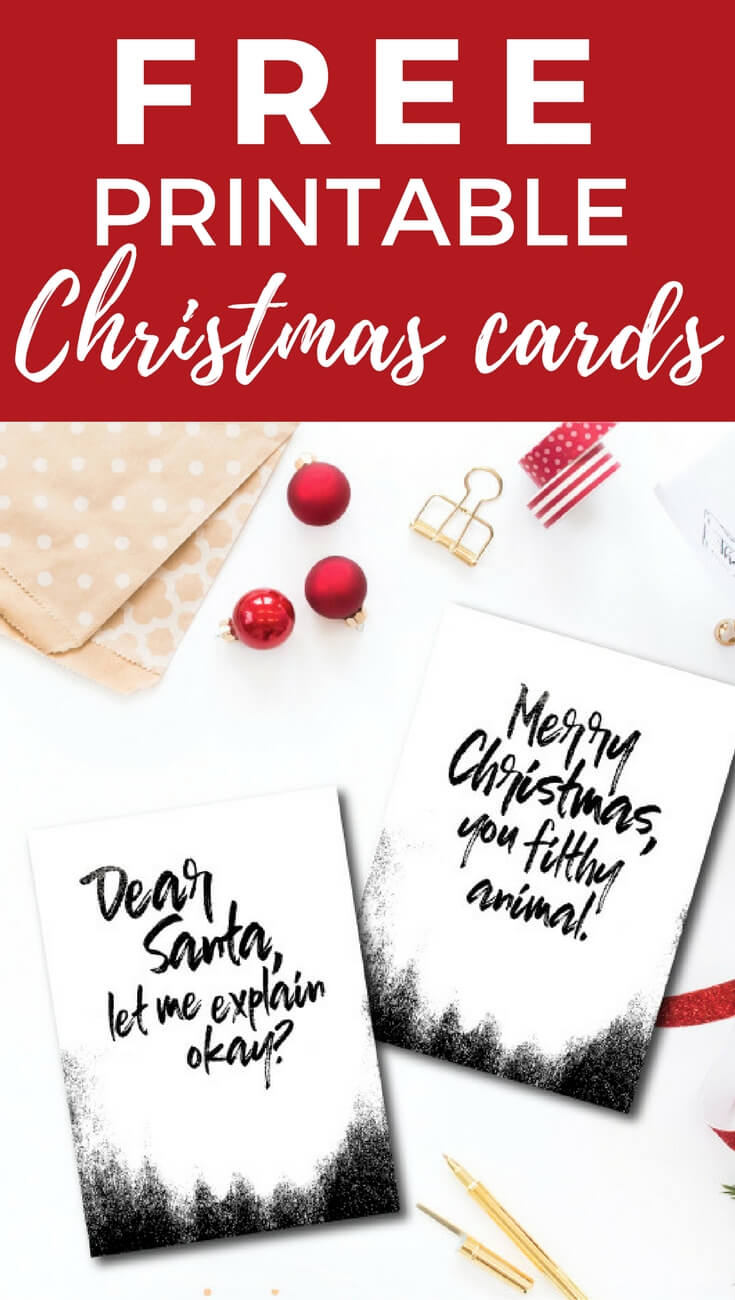 Hi! I am Cynthia from Home Beautifully, and I am excited to be sharing on Designer Trapped again. This time I am bringing you awesome free printable christmas cards! With the holiday season nearly upon us, it's time to start tallying up your Christmas card list. Yep, take it from me, you want to start thinking about holiday cards now or you'll be sending them out early February (#truestory). At Home Beautifully, we're all about fun, affordable DIY projects that bring a lil' joy to our lives. These cute DIY free printable Christmas cards are not only super budget friendly, but also are sure to get a chuckle from even the grinchiest person on your holiday list. (Anyone else adore the movie Home Alone?!) Want to learn how to make these holiday cards? Keep on reading!
How to Make DIY Christmas Cards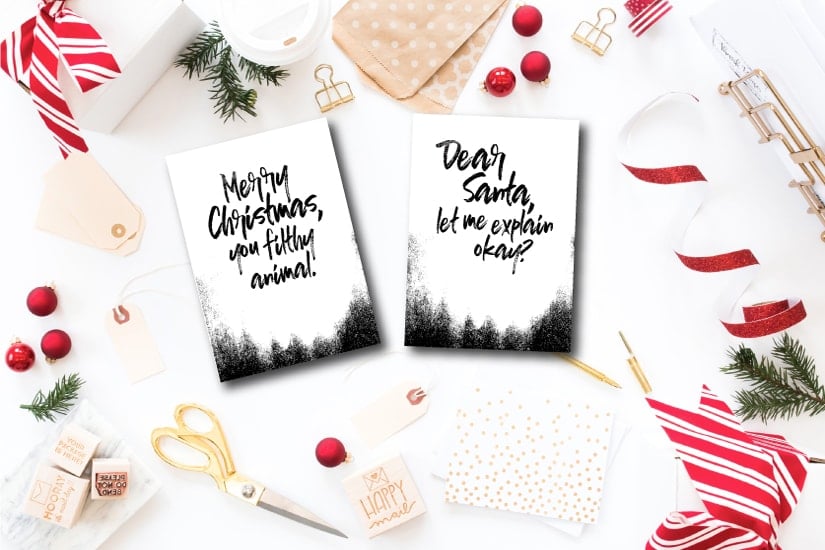 Materials Needed for DIY Christmas Cards
8.5 by 11 inch card stock
Scissors or paper trimmer
A5 envelopes
Printer
Butter knife (optional)
Ruler (optional)
Steps:
First things first, print your free printable christmas cards on sturdy card stock. These cards look great on both white and kraft brown card stock, both which you can find at great prices on Amazon.
The cards are formatted to be printed on standard 8.5 by 11 inch paper. You can print them at home really easily on a plain ol' laser printer. Or send them off to your local office supply store to have them printed for you. (My local Fed Ex store keeps a bowl of free candy on the counter, so I'm always finding reasons to pay a visit.)
When printing, you have two options: to fold or not to fold. The template files include options for a card that looks like a folding vertical greeting card or a postcard. If you're looking to save card stock and make your cards even more budget friendly, go for the postcard!
Click here to download the pdf of your free cards.
Second, you'll need to trim your cards. Once trimmed, the card will measure 5 by 7 inches. The template includes cut lines to make it easy. If you're using a paper trimmer (which you can find really affordably online!), line up the cut lines and run the blade down the paper. Otherwise, use a sharp pair of scissors and keep your hand steady.
If you want to fold your cards, be sure to score the paper so it folds nicely. Quick vocab lesson: "scoring" means to leave a little indentation in the paper. If you're using a paper trimmer to cut your paper, check to see if the paper trimmer can score paper too. Often trimmers have both a cutting blade and a scoring blade. Move the cutting blade away and run the scoring blade down the mid-line of your card.
If you're not using a paper trimmer, you can easily score your paper with a ruler and the back edge of a dull butter knife. Line up your ruler halfway down the card and create a soft dent down the paper.
Once you fold your paper along the crease, run the back edge of your knife along the fold to flatten it on the outside of the card.
Easy peasy! Once trimmed, your DIY Christmas cards will fit into a standard A5 envelope. Coincidentally, these cards will also make really cute, budget friendly holiday wall art! Just pop the card into a fancy frame and your holiday decor will be that much merrier and brighter.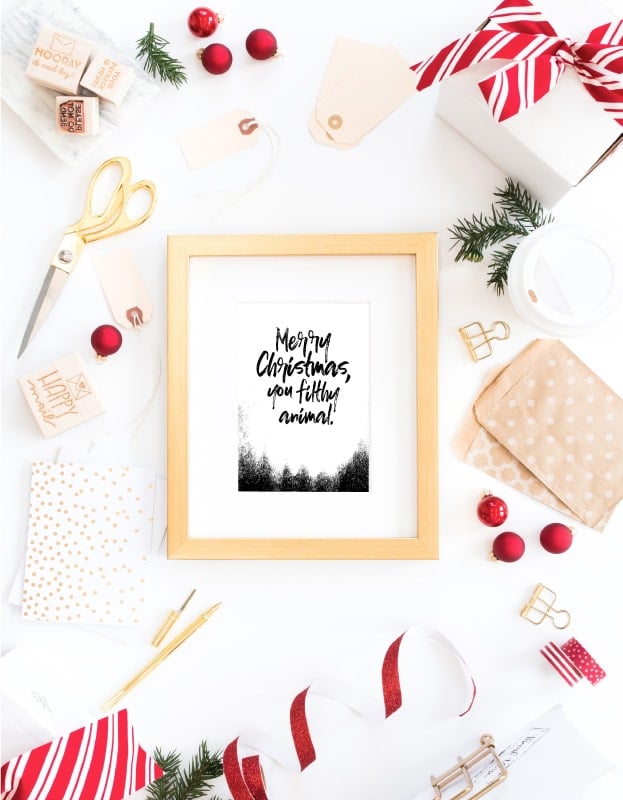 If you loved this post, be sure to check out these other holiday tutorials and tips from Home Beautifully.
And before you head out, be sure to grab Tasha's free Christmas printables! Just click on the image below to have them emailed to you :)