Affordable Dining Tables That Don't Skimp on Style!
Last Updated on March 2, 2022
Affordable dining tables do exist! You don't have to spend a fortune to get a dining room table you love!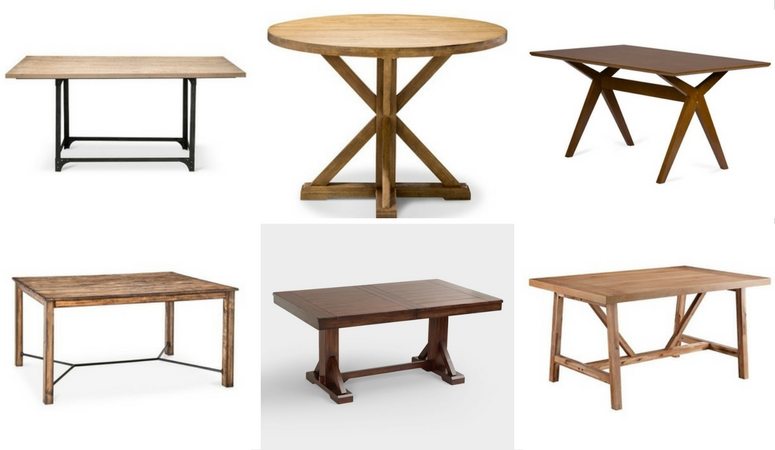 I get emails all the time from readers asking me for advice on decor and where to shop for budget friendly furniture. Lately I have had lots of asks from people about affordable dining tables. And y'all, I totally get it! Our first dining room table (that we used for ten years!) was from a thrift store because that is all we could afford. They are not cheap, but most families really want a dining room table, right?! Even if you don't have a dedicated dining room, you have to sit somewhere to eat :) So, I started looking around to create a suggestion list of affordable dining tables for people, and was shocked to find so many great deals! Most of the tables on this list are under $350 (and some of much lower than that). I compiled a list of my favorites and BONUS they are all easy on the budget. I found so many awesome choices–seriously there are affordable dining tables for everyone, no matter what your style is!
16 Affordable Dining Tables

Which one is perfect for your home? I LOVE the ones from Urban Outfitters. They are so amazing and would look great with a variety of decor styles. The fact that all of these are under $550 (and MOST are under $350) kind of blows my mind! Don't be afraid to start shopping because you think you can't afford it. With these choices you can!
If you love these affordable dining tables, be sure to pin this post to Pinterest or share it on Facebook so you can find it again later :)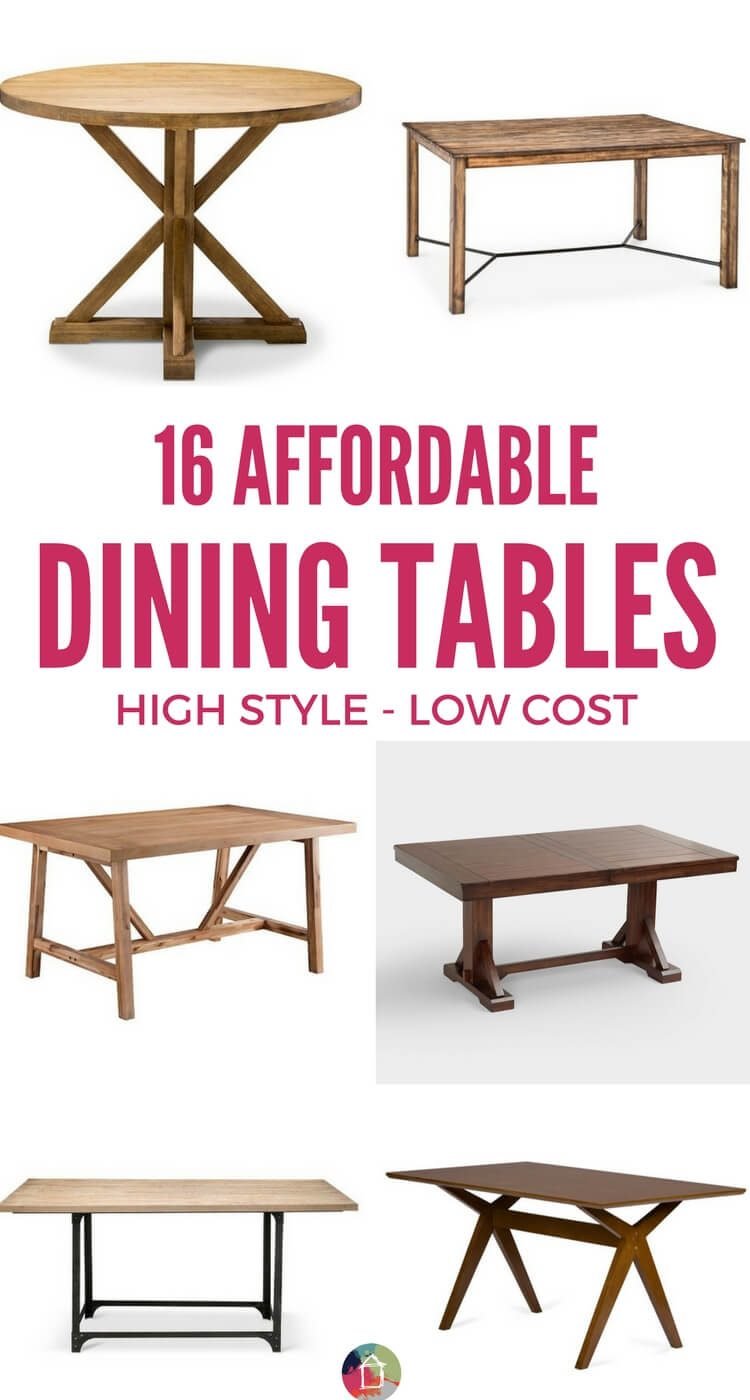 [go_portfolio id="affordable_decor"]